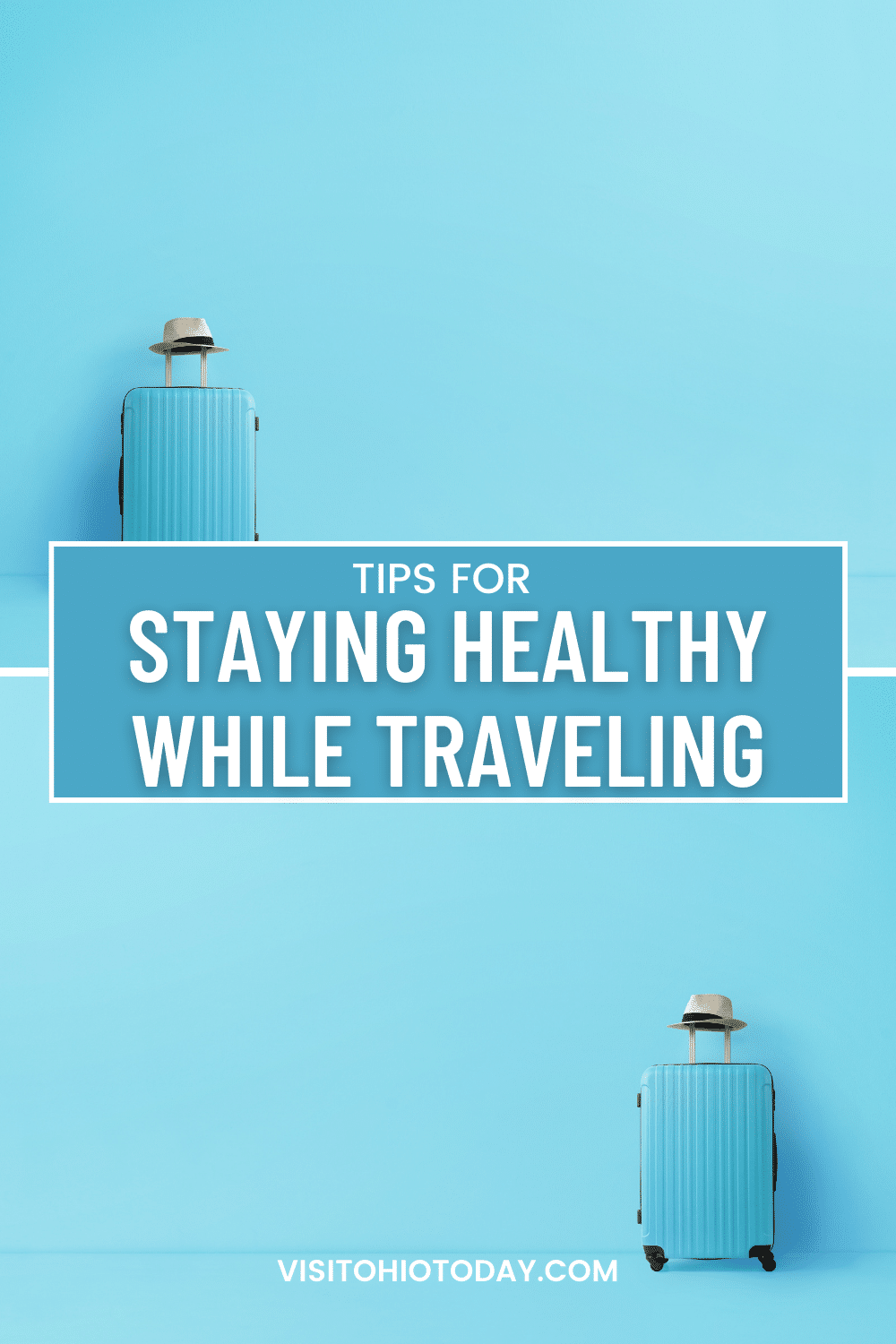 Discover essential strategies for Staying Healthy While Traveling, including tips on hydration, eating well, combating jet lag, and maintaining overall well-being on the road.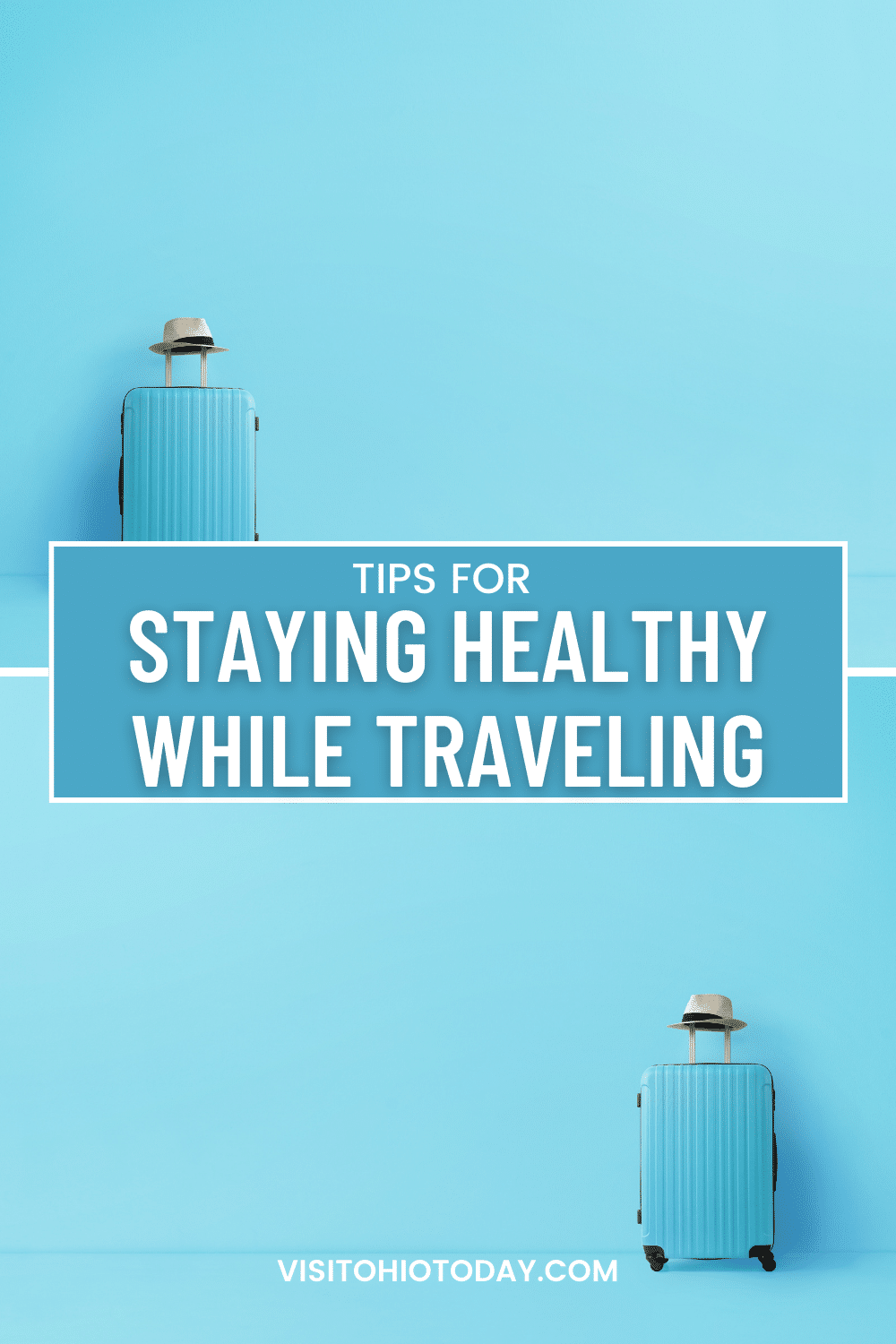 Traveling is an exhilarating experience that opens up new horizons, cultures, and memories. However, amidst the excitement, it's easy to neglect our health and well-being.
Whether you're embarking on a cross-country road trip or hopping on a transcontinental flight, it's crucial to prioritize your health to ensure a smooth and enjoyable journey. In this blog post, we'll delve into essential tips for staying hydrated, eating well, managing jet lag, and maintaining overall good health while on the road. Whether you are hiking to see the La Fortuna Waterfall in Costa Rica, heading to one of the beautiful hotels in Cartagena or you are touring in your own state, you need to stay healthy while traveling.
Hydration: Nourishing Your Body from Within
Staying hydrated is paramount when traveling. Dehydration can lead to fatigue, headaches, and even impair your body's immune system. Follow these tips to ensure you're getting the fluids you need:
Pack a Reusable Water Bottle: Carrying a reusable water bottle helps you stay conscious of your water intake. Most airports have water stations, so you can refill after security.
Set Hydration Reminders: With the excitement of travel, it's easy to forget to drink water. Set reminders on your phone to take sips regularly, especially during flights.
Limit Caffeine and Alcohol: While it's tempting to indulge in coffee and alcoholic beverages, both can contribute to dehydration. Consume them in moderation and balance them with water.
Maintaining a balanced diet while traveling can be challenging, but it's not impossible. By making mindful choices, you can keep your energy levels up and your digestion on track:
Pack Healthy Snacks: Before you leave, stock up on portable snacks like nuts, seeds, fruits, and granola bars. These will come in handy during long journeys or when healthy options are scarce.
Choose Balanced Meals: Opt for meals with a mix of lean proteins, whole grains, and vegetables. Many restaurants now offer healthier menu options, making it easier to choose well.
Local Cuisine Exploration: Embrace the opportunity to try local dishes, but aim for balance. Explore the local markets for fresh fruits and vegetables to supplement your meals.
Dealing with Jet Lag: Minimizing the Impact
Changing time zones can wreak havoc on your body's internal clock, leading to jet lag. Here's how to mitigate its effects:
Adjust Your Schedule Before Departure: Gradually shift your sleeping and eating schedule closer to your destination's time zone a few days before departure.
Get Sunlight Exposure: Sunlight helps regulate your body's internal clock. Spend time outdoors during daylight hours to help reset your circadian rhythm.
Stay Hydrated and Avoid Excessive Caffeine: Hydration can aid in reducing the severity of jet lag symptoms, while too much caffeine can worsen sleep disruptions.
General Tips for Wellness on the Go:
Move Regularly: Whether you're on a plane, train, or car, make an effort to move your body every hour to improve circulation and prevent stiffness.
Practice Basic Hygiene: Carry hand sanitizer and disinfecting wipes to keep germs at bay, especially during flu seasons or pandemics.
Prioritize Sleep: Quality sleep is vital for maintaining overall health. Pack an eye mask and earplugs to create a comfortable sleep environment, regardless of your location.
Manage Stress: Traveling can be stressful. Practice deep breathing, meditation, or yoga to keep stress levels in check.
Stay Informed: Research your destination's COVID-19 guidelines and health advisories. Prioritize your safety and the safety of those around you.
Staying healthy while traveling is achievable with some thoughtful planning and conscious decision-making. Prioritizing hydration, making smart food choices, managing jet lag, and adopting general wellness practices will ensure you have an enjoyable and rewarding travel experience.
Remember, taking care of your health enhances your ability to fully immerse yourself in the wonders of the world. Safe travels!