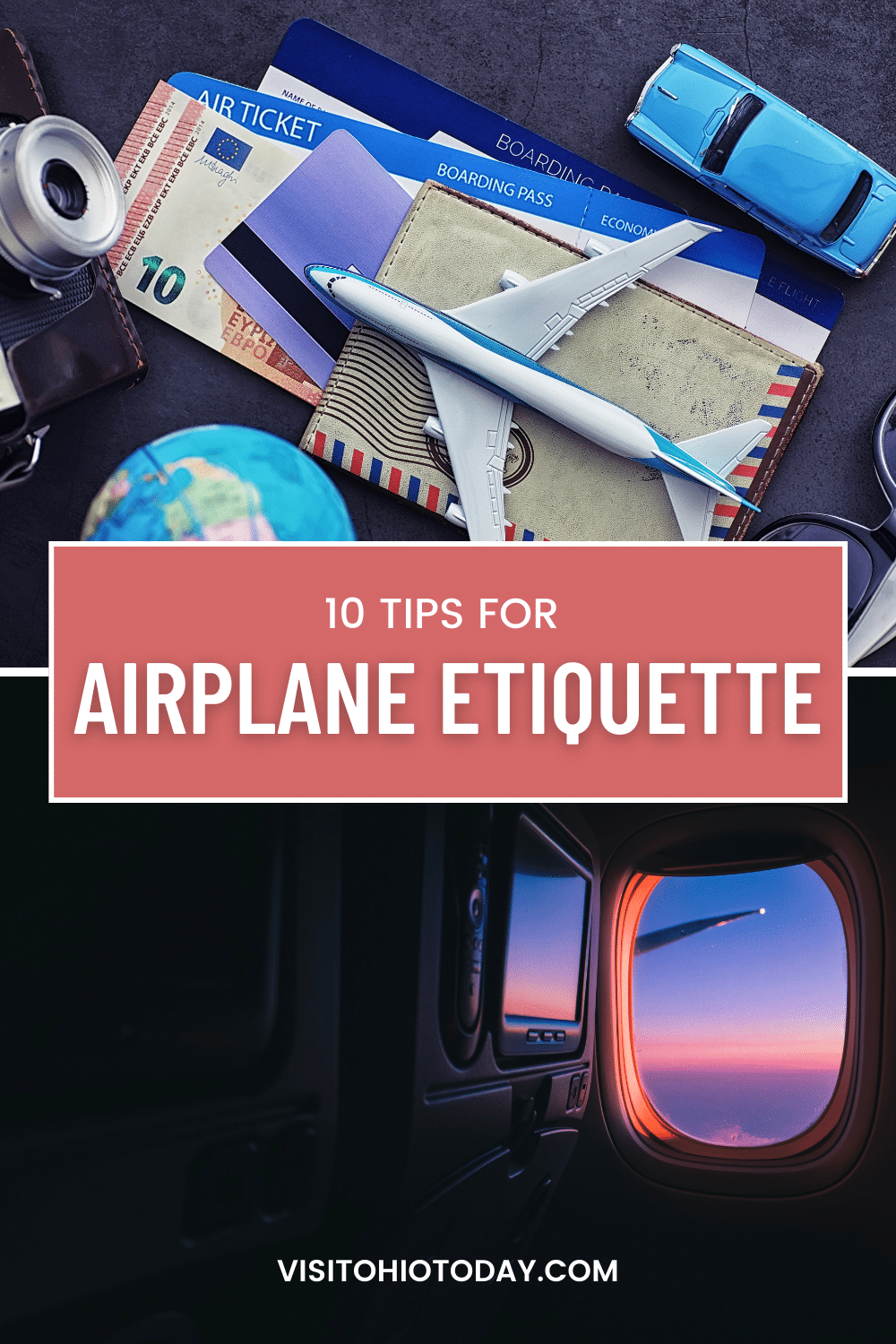 Discover the art of graceful travel with this comprehensive guide to airplane etiquette, ensuring a harmonious journey for all passengers.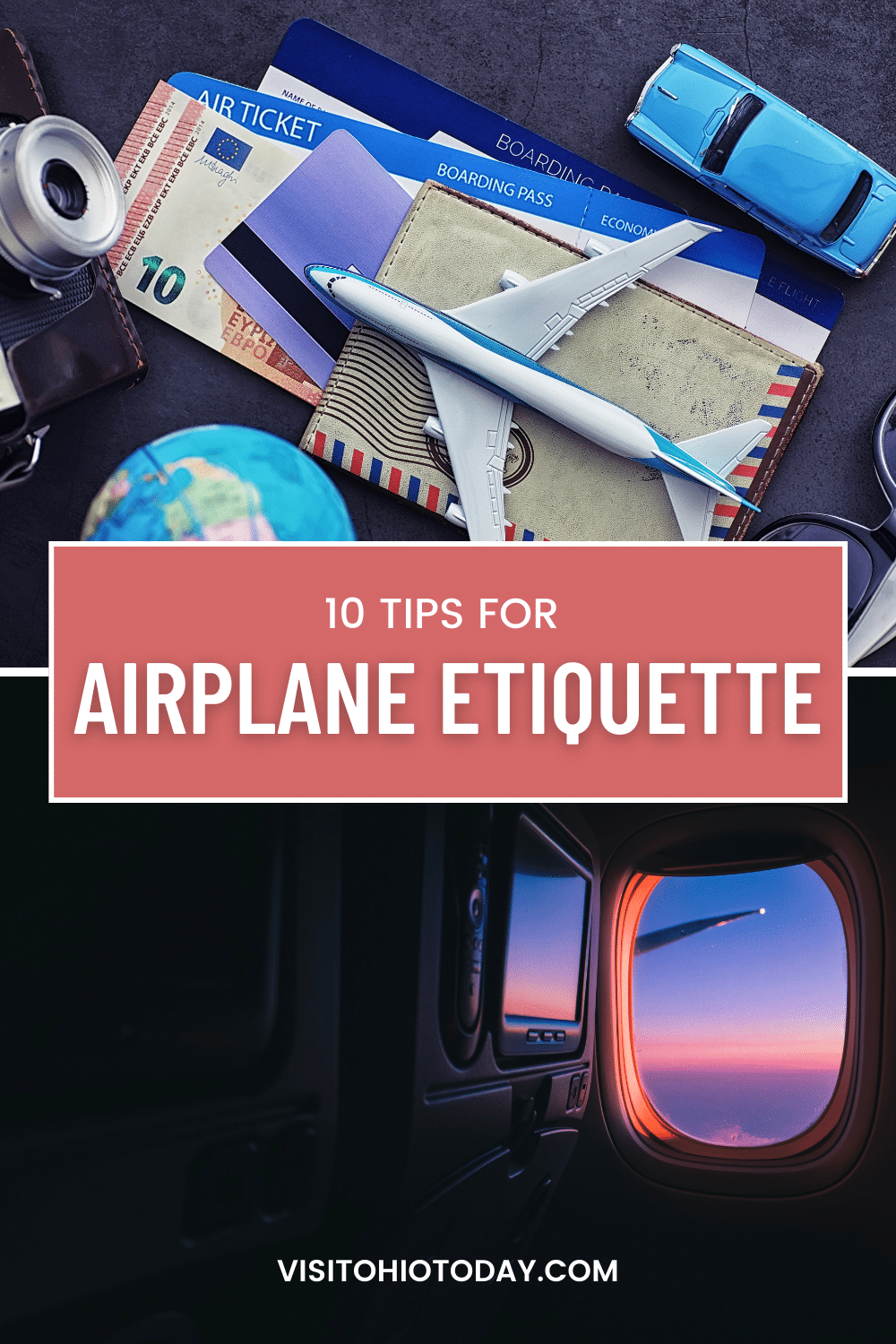 Air travel has revolutionized the way we explore the world, connecting us to far-flung destinations with unprecedented ease and speed.
While modern aviation has undoubtedly made our lives more convenient, it's important to remember that with great privilege comes great responsibility – and that responsibility includes adhering to a set of unwritten rules that make flying a more pleasant experience for everyone involved.
Often times we can travel by car or rail, but when we have to go out of the country to places like England, Mexico and more, we need to take an air plane! Here are some tips to help make the trip smooth!
1. Respect Personal Space
One of the cardinal rules of airplane etiquette is to respect the personal space of your fellow passengers. Keep your elbows, knees, and belongings within your designated area. Reclining your seat is acceptable, but do so gradually and avoid doing it during meal times. If you're unsure whether to recline, a quick glance behind you can help gauge the situation. Be sure to check seat sizes when booking flights, we commonly get asked about the southwest seat size.
2. Mind Your Volume
The confines of an airplane cabin mean that even a soft-spoken conversation can carry quite a distance. Keep your voice at a reasonable volume and avoid shouting, whether you're chatting with your seatmate or speaking on the phone. Additionally, if you're using headphones to listen to music or watch movies, be mindful of the volume level to prevent disturbing those around you.
3. Be Courteous with Cabin Crew
Flight attendants are there to ensure your safety and comfort throughout the journey. Treat them with kindness and respect. Follow their instructions promptly, and understand that their priority is the well-being of all passengers. If you need assistance, use the call button rather than trying to flag down an attendant in the aisle.
4. Exercise Restraint with Reclining
Reclining your seat can provide much-needed comfort, especially on long flights. However, it's crucial to use this feature judiciously, especially in economy class where space is limited. If you decide to recline, do so slowly and without abruptly disturbing the person behind you. If you're working on a laptop, be cautious not to encroach on the space of the person behind you.
5. Keep the Aisles Clear
During boarding, deplaning, and in-flight, it's important to keep the aisles clear to allow for smooth movement of passengers and cabin crew. Stow your bags in the overhead compartments or under the seat in front of you, and avoid leaving items in the aisle that might obstruct others.
6. Mind Your Odors
Maintaining personal hygiene is vital when you're in close quarters with fellow travelers. Be mindful of strong scents, whether from perfumes, colognes, or even strong-smelling foods. What might be pleasant to you could be overwhelming to others, so opt for subtle scents or avoid them altogether.
7. Consider Children and Families
Flying can be especially challenging for families with young children. If you're seated near children, exhibit patience and understanding. A smile or a kind word can go a long way in helping parents feel more at ease. If you're traveling with kids, try to keep them engaged and quiet without disrupting others.
8. Respect Quiet Zones
Many airlines offer designated quiet zones, typically towards the front of the plane, where passengers are encouraged to minimize noise and conversation. If you're seated in or near a quiet zone, respect the intention behind it and keep your noise level down.
9. Recline Mindfully During Meal Times
Airplane meals may not be gourmet, but they're still an essential part of the flying experience for many travelers. If meal service is happening, consider delaying or adjusting your seat recline to avoid making eating difficult for the passenger behind you.
10. Exercise Patience and Kindness
Perhaps the most important aspect of airplane etiquette is to approach the journey with patience and kindness. Delays, turbulence, and other inconveniences are often beyond anyone's control. Treat your fellow passengers, as well as the airline staff, with empathy and understanding.
In a world where we're all sharing a limited space for a few hours, practicing airplane etiquette is an essential part of making the journey pleasant for everyone involved. By being respectful, considerate, and aware of the needs of others, you contribute to a positive and harmonious flying experience that can set the tone for your entire trip. So, as you buckle up and prepare for takeoff, remember that a little courtesy can go a long way at 30,000 feet in the air.