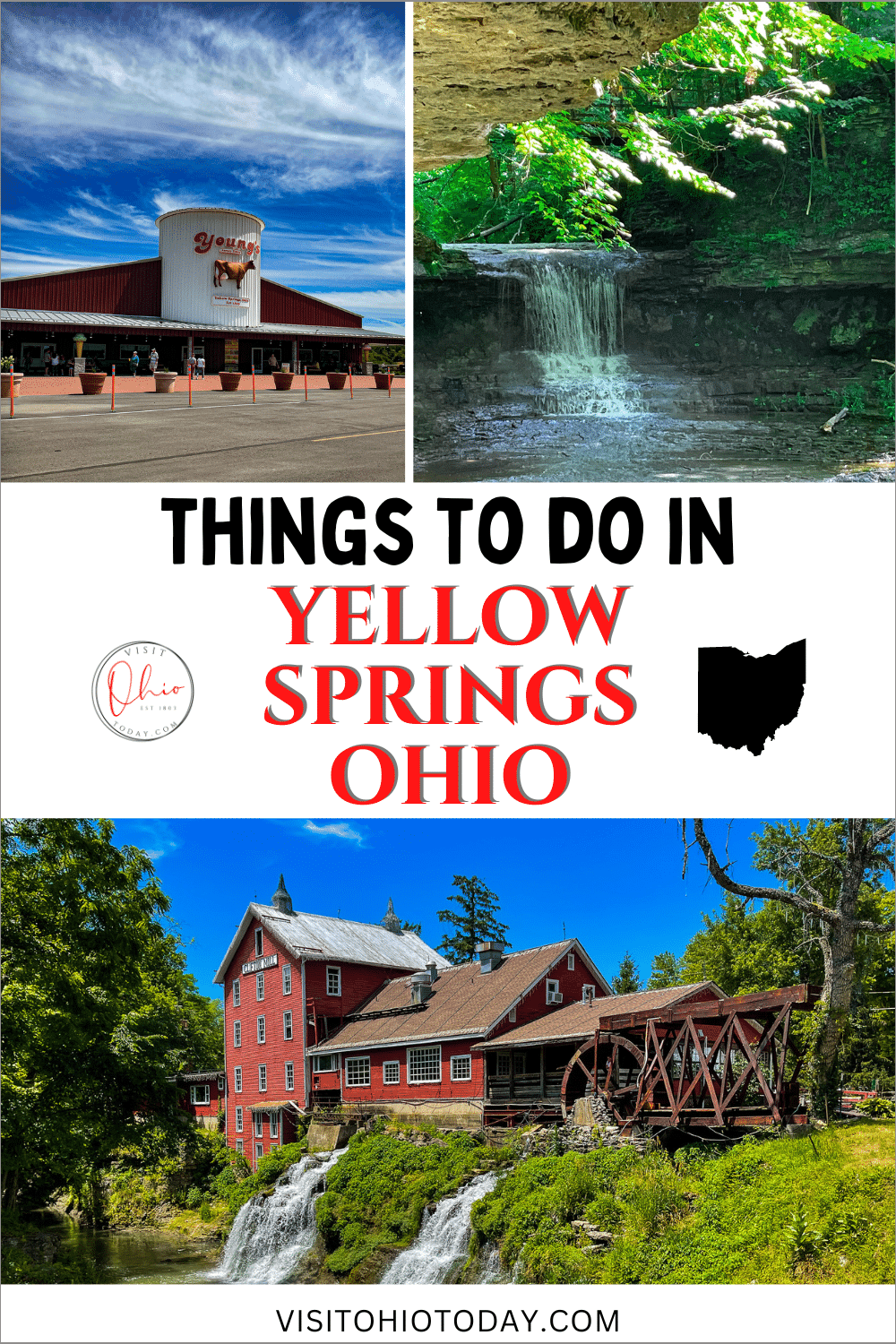 Last Updated on October 3, 2023 by Cindy
Yellow Springs is a small village in Greene County, Ohio. Yellow Springs is part of the Dayton Metropolitan area and is home to Antioch College. We can show you lots of things to do in Yellow Springs Ohio!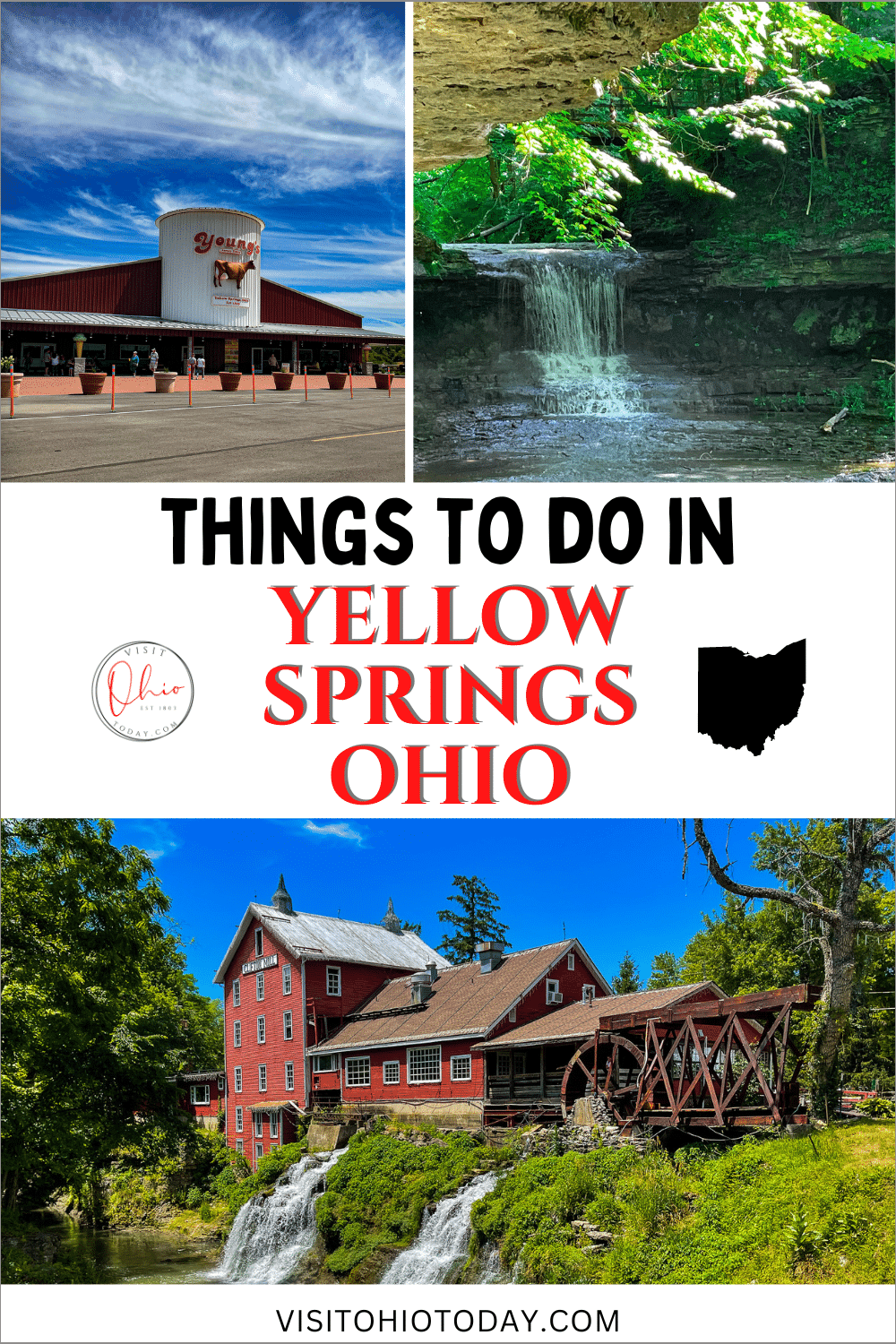 Where Is Yellow Springs Ohio?
Yellow Springs is located in Greene County, Ohio. The village has a total area of 2.02 square miles and it had a population of 3,697 in the last census that took place in 2020. The village takes its name from a local spring, the waters of which are rich in iron. This area has now become a resort and in the mid 19th Century, people from the surrounding areas and afar would travel here believing that the waters had medicinal benefits.
What Is The History Of Yellow Springs Ohio?
The area of the village was visited by the Shawnee Native Indians. The village was founded in 1825 by William Mills and he was a follower of the famous Welsh philanthropist Robert Owen. William Hills wanted to create a utopian society. The Little Miami Railroad was completed in 1846 and due to this railroad, there was an increase in commerce and tourism within this area. Many of the visitors wanted to come along to the springs. Antioch College was founded in 1850 by the Christian Connection and began operating in 1853 with the distinguished scholar Horace Mann as its first president.
A former slave by the name of Wheeling Grant purchased his own freedom and settled in the Yellow Springs area in the 1860s. When he died in 1894, he owed a substantial amount of land. He bequeathed this land to the village and he requested that any rents that were generated by his bequest be used to buy flour for the poor people. This land was not actually used for rent as it was turned into a park. However, the village decided to extend bequeathed sugar and even to this day, the village will deliver flour and sugar as part of a Christmas tradition.
In the early 1970s, the village was at the heart of the Civil Rights movement and anti-war effort. In 1979, Yellow Springs was the smallest municipality to pass a decree that banned discrimination against people for their sexual orientation. Yellow Springs now has the largest LGBT population of all of Ohio's villages.
The village has also been home to celebrities such as comedian Dave Chappelle, actor John Lithgow and the secretary of the Young People's Socialist League, Mary Loritz.
Tell Me About Things To Do In Yellow Springs Ohio!
There is a mix of things to do in Yellow Springs, whether this is to visit the shops, bars, restaurants, or the river, there is something for everyone. Below are the best places to visit when traveling to Yellow Springs Ohio.
Village Artisans Co-Op In Yellow Springs Ohio (Things To Do In Yellow Springs Ohio)
Village Artisans Co-Op was founded in 1983 and is the perfect place to buy a gift for that special person. It is situated in the Corry Street shops and it has unique, priced art. There are different types of items available for purchase and this includes items such as Jewelry, Paintings, Pottery, Printmaking, and textile art. The service here is fantastic and the staff are always on hand to help. Please call ahead or go to their website to check opening times.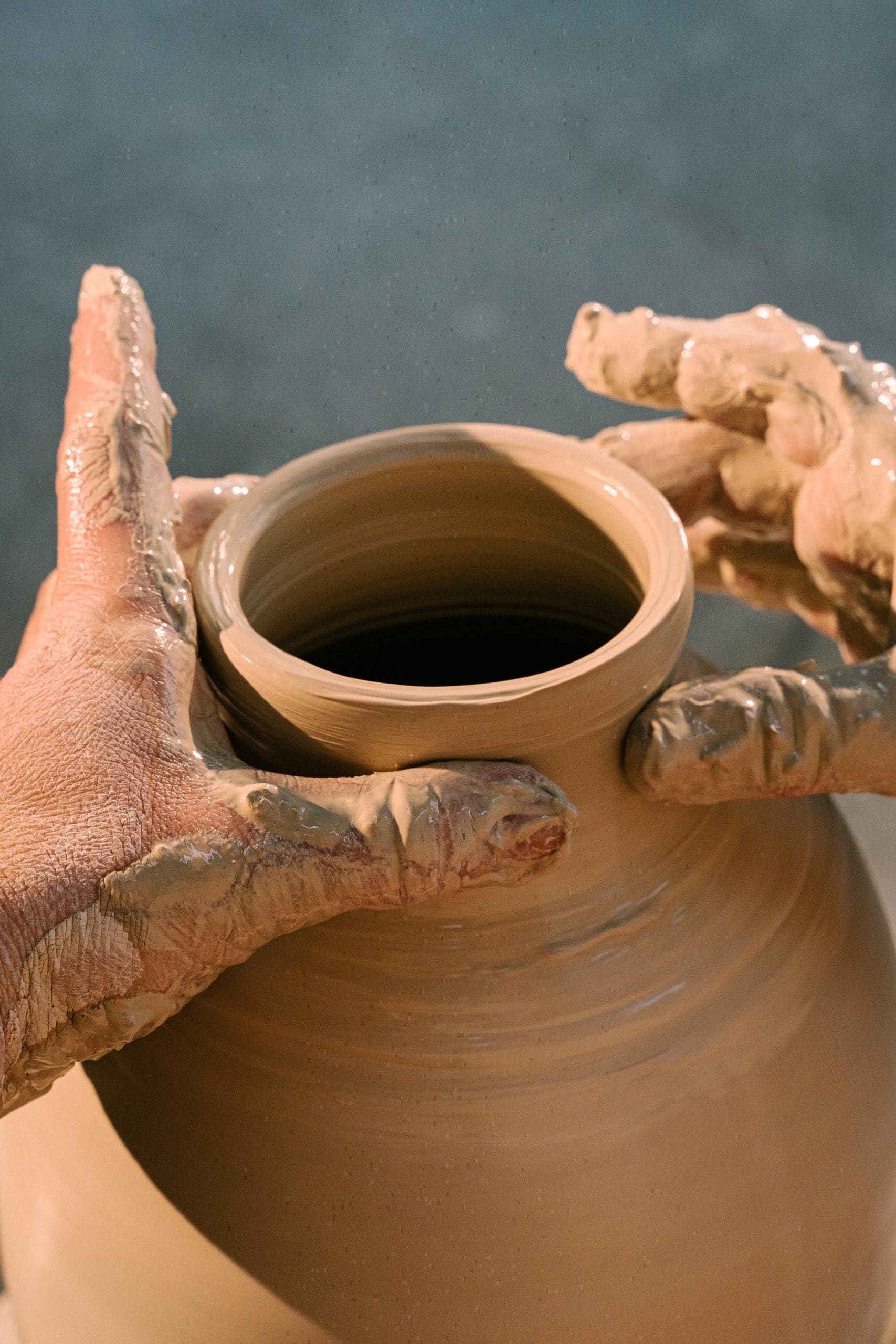 Image credit: Antoni Shkraba on Pexels
Coffee At Dino's Cappuccinos In Yellow Springs Ohio
Dino's Cappuccinos is the perfect spot for a coffee. It is situated on the main street in Yellow Springs. This is the ideal place to enjoy a coffee when the weather is cold, and it has become a favorite amongst the locals over the past few years. The staff are very knowledgeable about their coffees, teas, and hot chocolates.
Please call ahead or check their social media for opening times.
Address: 225 Xenia Ave, Yellow Springs, OH 45387
Phone: 937 767-3466 | Facebook
Historic Clifton Mill In Yellow Springs Ohio (Things To Do In Yellow Springs Ohio)
Historic Clifton Mill was built in 1802 and it is one of America's biggest water-powered grist mills that is still standing today. It was built by a soldier called Owen Davis as he wanted to take advantage of the powerful stream in the area. His son-in-law Benjamin Whiteman completed the mill.
After the mill was completed, other buildings started to spring up and this ended up being the village of Davis Mills.
The Little Miami River led to the construction of other mills in the area. The only structure that has been left standing today is Clifton Mill.
Historic Clifton Mill is now a stunning restaurant. Check their website for booking details and up-to-date opening times.
Check out our article about Clifton Mill!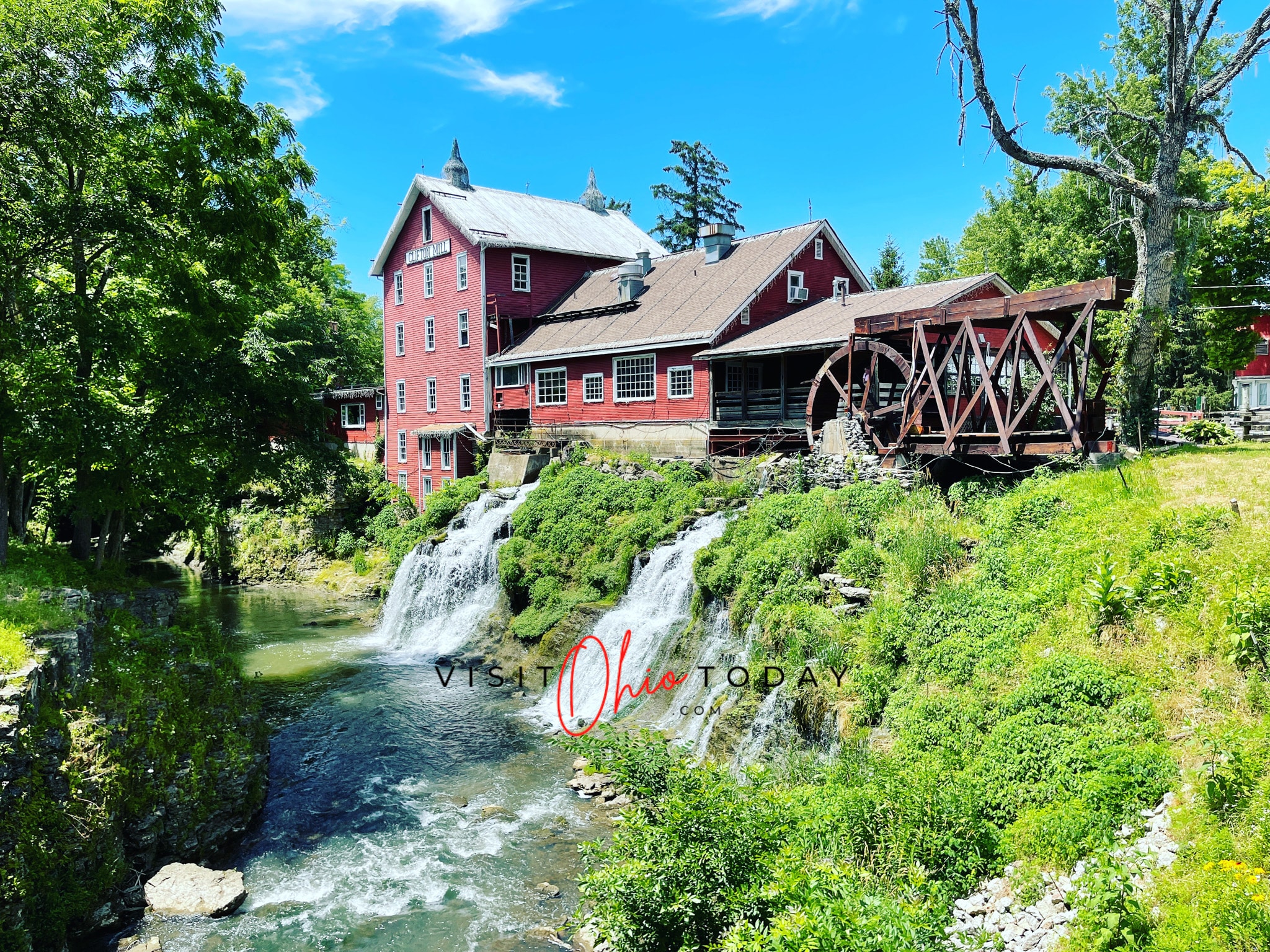 Yellow Springs Brewery In Yellow Springs Ohio
Yellow Springs Brewery is located on Walnut Street. The Brewery is known around Ohio as a place that brews excellent beers. Some of these beers are distributed to bars and restaurants throughout the Columbus and Dayton areas.
Visitors are invited to sample some beers whilst viewing some artwork that has been produced by local artists. There is ample seating in both the indoor and outdoor areas, so a visit here is great at any time of the year.
Be sure to visit their social media, website or call ahead to check their opening times.
Check out our article about Breweries in Columbus Ohio!
Address: 305 Walnut St, Yellow Springs, OH 45387
Peach's Grill In Yellow Springs Ohio (Things To Do In Yellow Springs Ohio)
Peaches Grill has been cooking for the past 20 years. It is known for its BBQ and Tex-Mex food. It is a large restaurant and bar that is known across the state of Ohio. The locals know that they get a lot more than food when they visit here. They also get the opportunity to enjoy live entertainment.
Food from vegan classics to Burgers are available here. Visitors can also indulge in a cocktail, beer, or a soft drink.
Check their website for up-to-date opening times!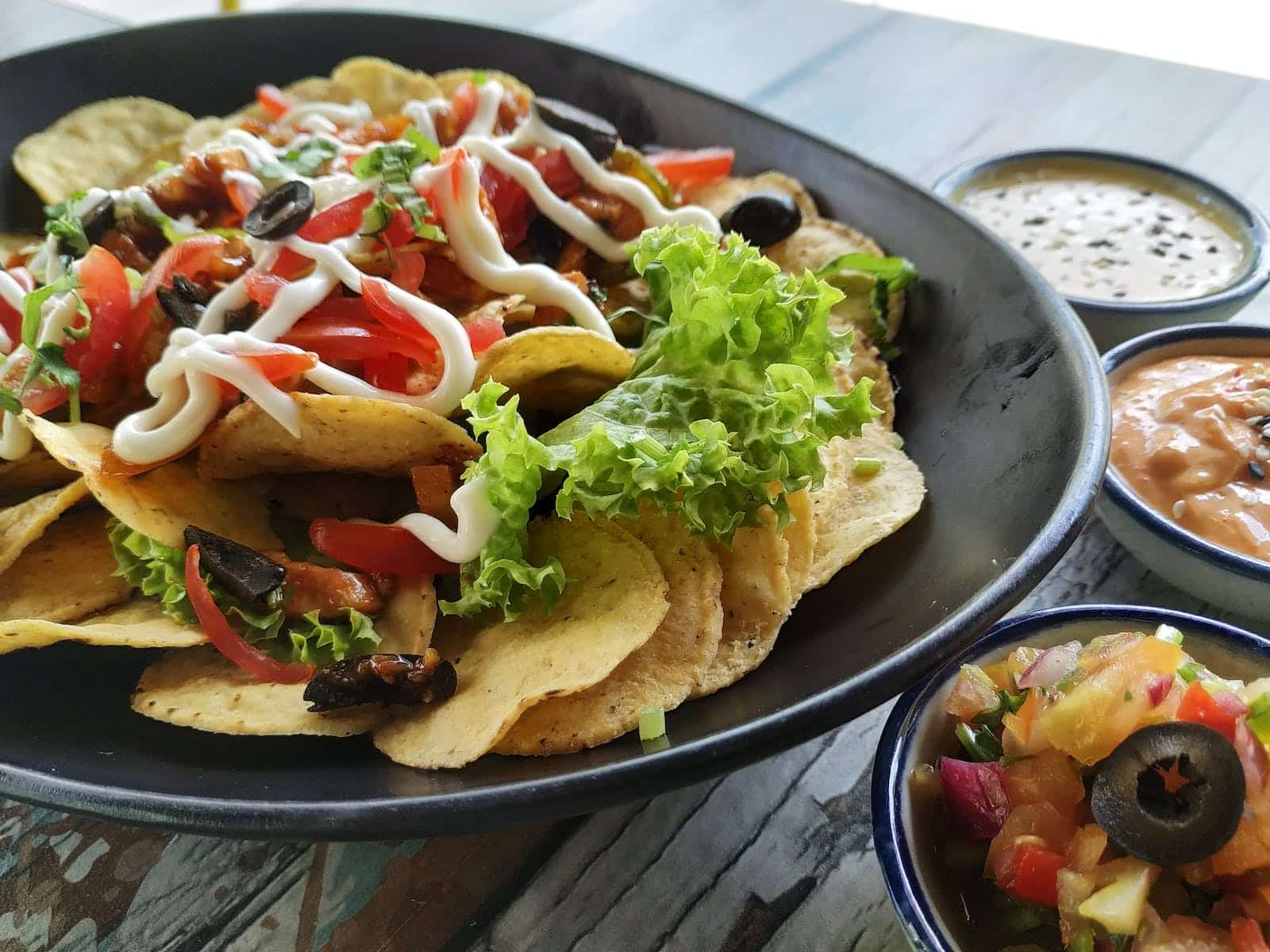 Image credit: Anthony Leong on Pexels
Little Art Theatre In Yellow Springs Ohio
The Little Art Theatre is the one place that draws people to Yellow Springs. Even though it is a popular place, it is really easy to miss it. There is always a varied program of entertainment here. For example, independent, foreign, and classic films are shown here.
It has been open for over 80 years and attracts a lot of visitors. The Little Art Theatre has been a non-profit organization since 2009 and it is a theater that is family-friendly, producing an intimate atmosphere. You can visit their website for more details!
Address: 247 Xenia Ave, Yellow Springs, OH 45387
Tom's Market In Yellow Springs Ohio (Things To Do In Yellow Springs Ohio)
Tom's Market is a cozy grocery store where visitors are able to purchase organic and gourmet produce. The specialist deli counter features specials of the day, salads, and a large array of paninis. They can also cater for parties and produce plates and platters.
Tom's Market also has lunch specials that can be taken on the premises. For booking and more information, check their website!
Address: 242 Xenia Ave, Yellow Springs, OH 45387.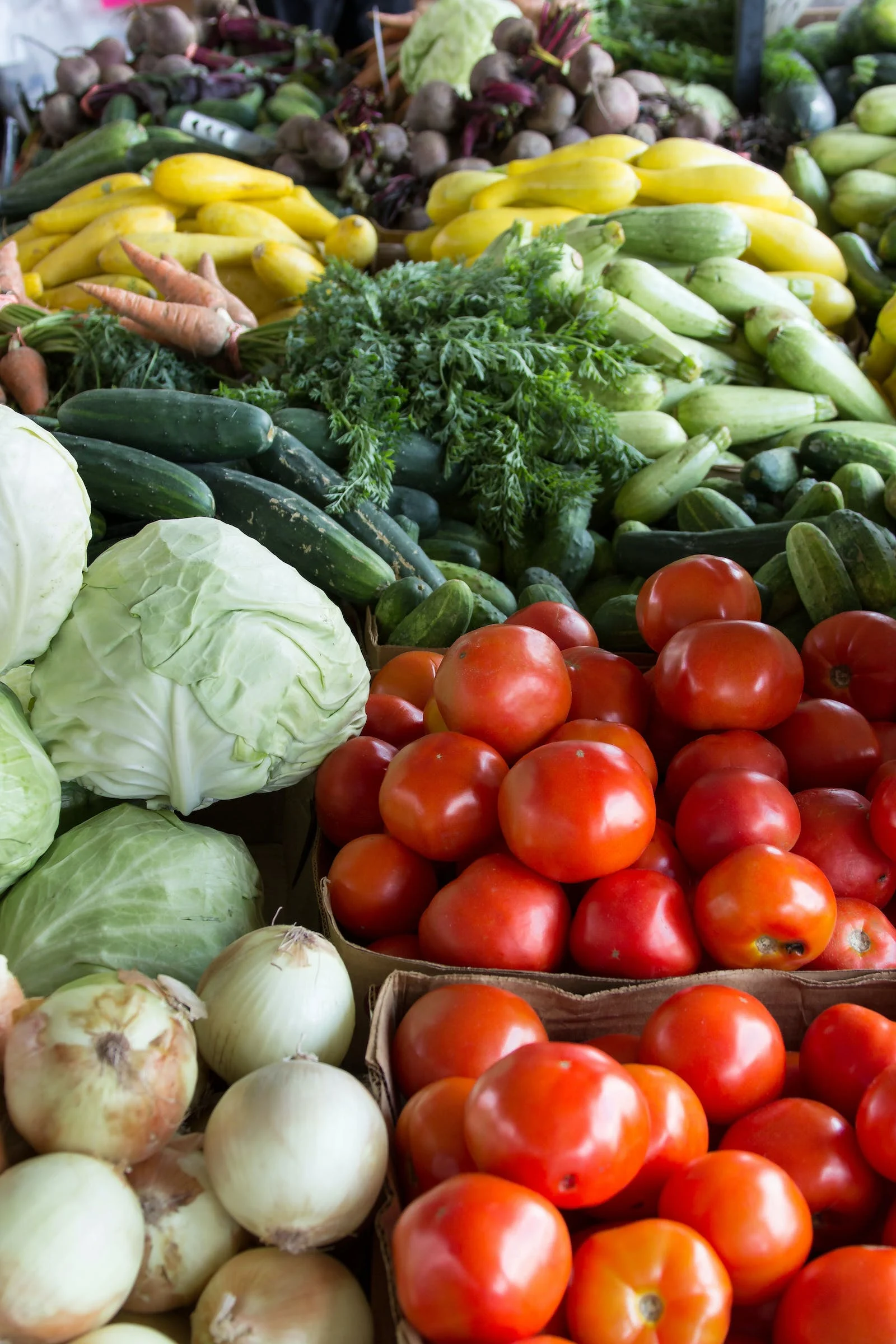 Image credit: Mark Stebnicki on Pexels
Super-Fly Comics and Games
Super-Fly Comics & Games is your local neighborhood comic and games store and it is located on Dayton Street. There are classic items on sale here such as comics, figurines and there are also games for all ages.
The shelves have old classics and newer items. Super-Fly Comics and Games offers a great assortment of product lines, such as superhero staples like the Avengers and Batman. They also have a lot of equipment available for people who like to roleplay.
The staff are very knowledgeable and this is one place that appeals to everyone, regardless of age. They also have a fantastic website!
Address: 132 Dayton St, Yellow Springs, OH 45387
Young's Jersey Dairy In Yellow Springs Ohio (Things To Do In Yellow Springs Ohio)
Young's Dairy Jersey started back in 1869 and it was just a simple barn. The farm was bought by Hap Young after WWII and he lived here with his 3 boys for over 10 years. They raised hogs and cattle on the farm and then started to sell dairy to the locals.
Nowadays, the farm still serves dairy products as well as items like ice cream and cheese. In the spring, visitors are invited to go on picnics at Barnabe's Walnut Grove. In the summer, people can head out on their bikes, and in the fall, the Pumpkin Festival is in full swing.
Stay up to date with seasonal events by visiting their website!
Check out our article about Young's Jersey Dairy Farm!
Address: 6880 Springfield Xenia Rd, Yellow Springs, OH 45387
A Short Video Showing The Fun To Be Had At Young's Jersey Dairy:
Haha Pizza In Yellow Springs Ohio (Things To Do In Yellow Springs Ohio)
Haha Pizza is a lovely restaurant that serves all types of pizzas. They do traditional pizzas and calzones and they also have a salad bar. Visitors may also choose what toppings they have on their pizzas.
This neighborhood Pizza restaurant has been going since 1975. This is the ideal place to stop off to recharge one's batteries when visiting the different exciting places in Yellow Springs.
Please call ahead before you visit or check their social media to check their opening times and availability.
Address: 108 Xenia Ave, Yellow Springs, OH 45387
Phone: 937-767-2131 | Facebook
Raptor Center At Glen Helen
The Raptor Center is a non-profit organization that is part of the Glen Helen Association. They focus on two aspects: one being the education of raptors and what their role is in regard to the Ohio ecosystem.
The other focus is the rehabilitation of injured raptors, with a view to releasing them back into the wild once fully recuperated.
Visitors can enjoy touring the outdoor enclosures during the center's opening hours.
For a fun-filled educational visit, be sure to check out the website for more information!
Address: 1075 State Route 343, Yellow Springs, Ohio, 45387
Meet Graham The Bald Eagle! (Short Video):
Glen Helen Nature Preserve (Things To Do In Yellow Springs Ohio)
The fun does not stop there! Head over to Glen Helen Nature Preserve for more awesome outdoor activities! Check their website and social media for up-to-date information on upcoming events!
There is even a hiking trail from the nature preserve straight to the Raptor Center.
Check out our article about Glen Helen Nature Preserve!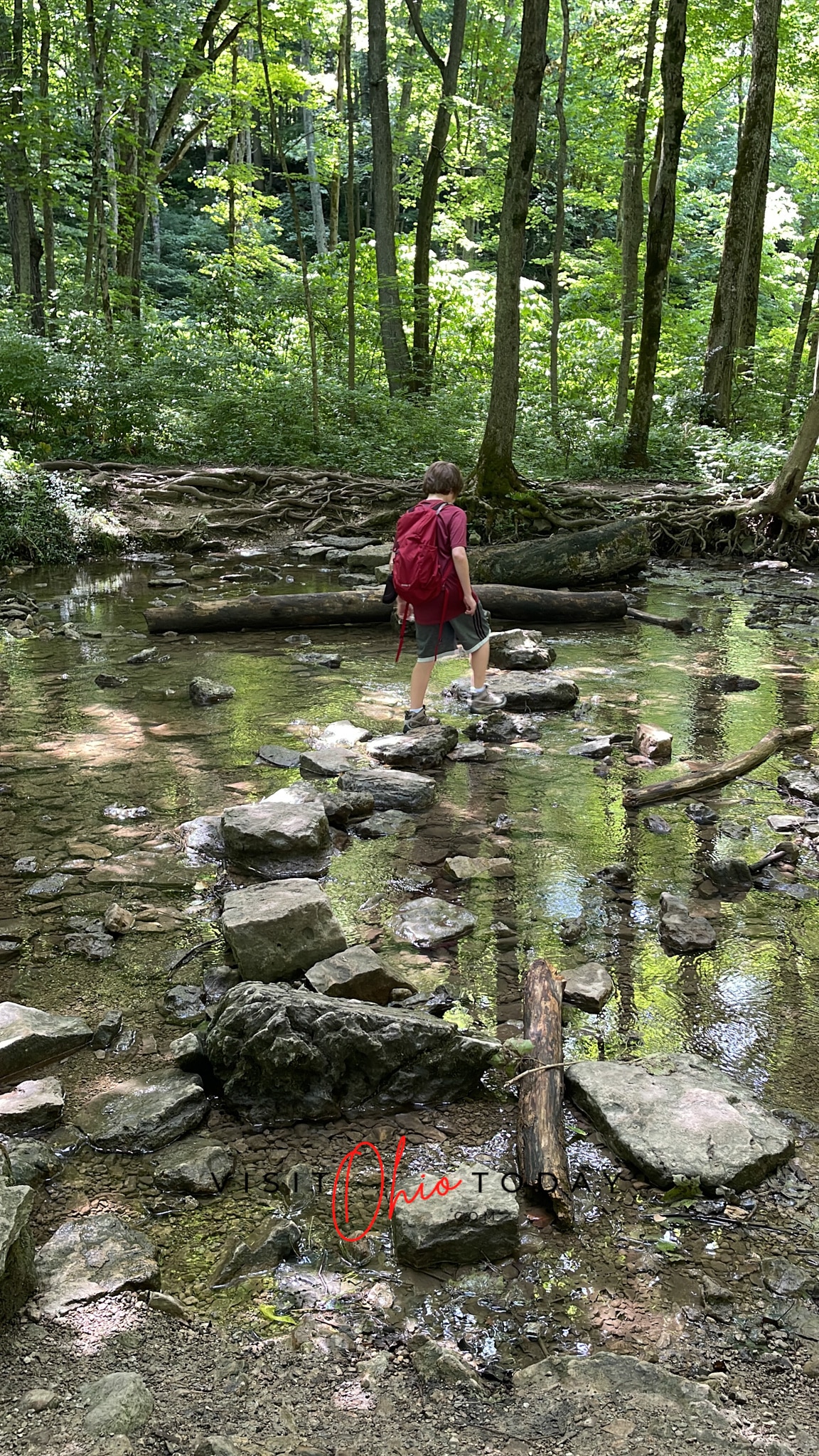 Ohio Silver Company
The Ohio Silver Company is a jewelry store situated right next door to the Little Art Theatre in Downtown Yellow Springs, that prides itself in providing mostly Fair Trade jewelry.
If you are looking for handcrafted, artisan silver jewelry - Ohio Silver is the place to shop!
Address: 245 Xenia Ave., Yellow Springs, OH 45387
Phone: 937-767-8261 | Website
Are There Any Other Places To Visit In Yellow Springs Ohio?
Yes, there are other places that are also worth a visit!
Clifton Gorge State Nature Preserve - See our article about Clifton Gorge
Miguel's Tacos
Richard P. Eastman Covered Bridge
Yellow Springs Pottery
What Are People Saying About Yellow Springs Ohio
"The gallery includes only local artisans. The art was a wide range of items, all beautiful and affordable. Woodworking to painting to fabric." - GP (Bluffton, OH. November 2020).
"My two boys and I (5 &6yrs old) have visited Clifton Mill twice. One visit was at Christmas time and it was very delightful. The crowd wasn't too crazy and there was enough for the kids to see and wonder at. Santa's workshop, the little village and dancing lights were all fantastic. We've also enjoyed our visit in July..." - CM (Phoenix, AZ. May 2020).
"While visiting my daughter in Beavercreek, we stopped by Yellow Springs to shop. I'd seen several reviews about this brewery and wanted to check it out. Personally, I am not a "real" beer drinker and often find it hard to find something I enjoy when visiting a brewery. Thankfully, this location had two selections that were outstanding - Captain Stardust and Bear Tamer. Both were crisp, light and had a citrus flare.. delicious..." - KL (Conroe, TX. November 2021).
"Been coming here for decades to see the films we want to see away from the cineplexes.It is simply the most wonderful, cozy, upgraded and spirited little movie house in southwestern Ohio. It is a mainstay and treasure of iconic Yellow Springs, located squarely downtown. We got craft beer from the local village brewery and settled in to see a truly amazing movie ROMA...." - DS (Portland, OR. March 2019).
"Anytime we come through this area, a stop at Jersey's is a must. Recently remodeled, there is a lot of room inside, much more than before. They still have their excellent ice cream, food and have a larger selection of cheeses and other miscellaneous items..." - AS (Hilliard, OH. January 2022).
Let's Visit Yellow Springs Ohio (Things To Do In Yellow Springs Ohio)
Have you visited Yellow Springs Ohio? What did you love about it? Leave a comment below and share your experience!
If you enjoy hiking/walking, we have an article dedicated to the Yellow Springs Hiking Area. Actually, we have LOTS of suggestions for things to do in Ohio!
If you know of any more, and think they should be on our list, feel free to let us know! Your input can help us to help others wanting to discover the sights and delights of Ohio!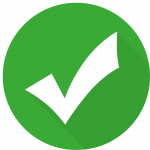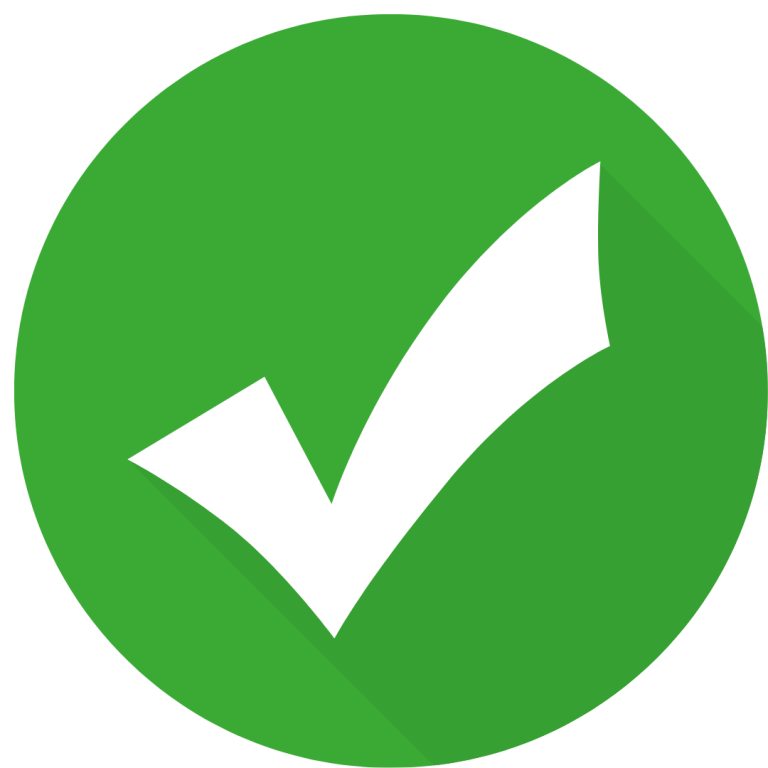 Hello! We have done our very best to ensure that the accuracy of events, hours, addresses, etc are up to date. Please know that information can change due to weather, updated health and safety challenges, etc. If you find incorrect information, please send us an email and we can get it updated.
To be updated and stay connected, subscribe to our newsletter.