Bauman Orchards
This post contains links to affiliate websites, such as Amazon, and we receive an affiliate commission for any purchases made by you using these links.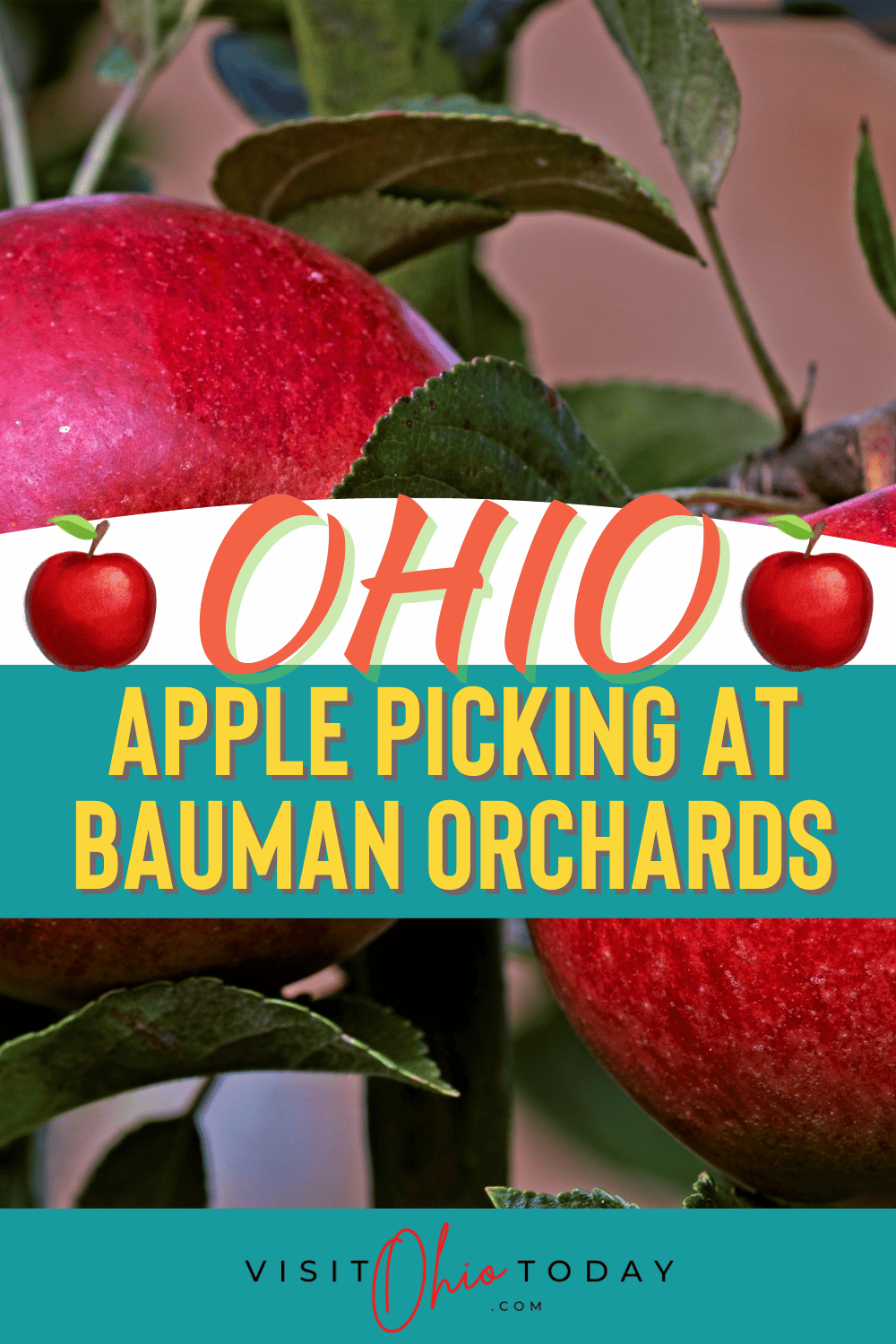 Bauman Orchards is based in Rittman, Ohio. Whether it is picking your own fruit or coming along to take part in an event, there is something for everyone. If you would like to know more, then please read on.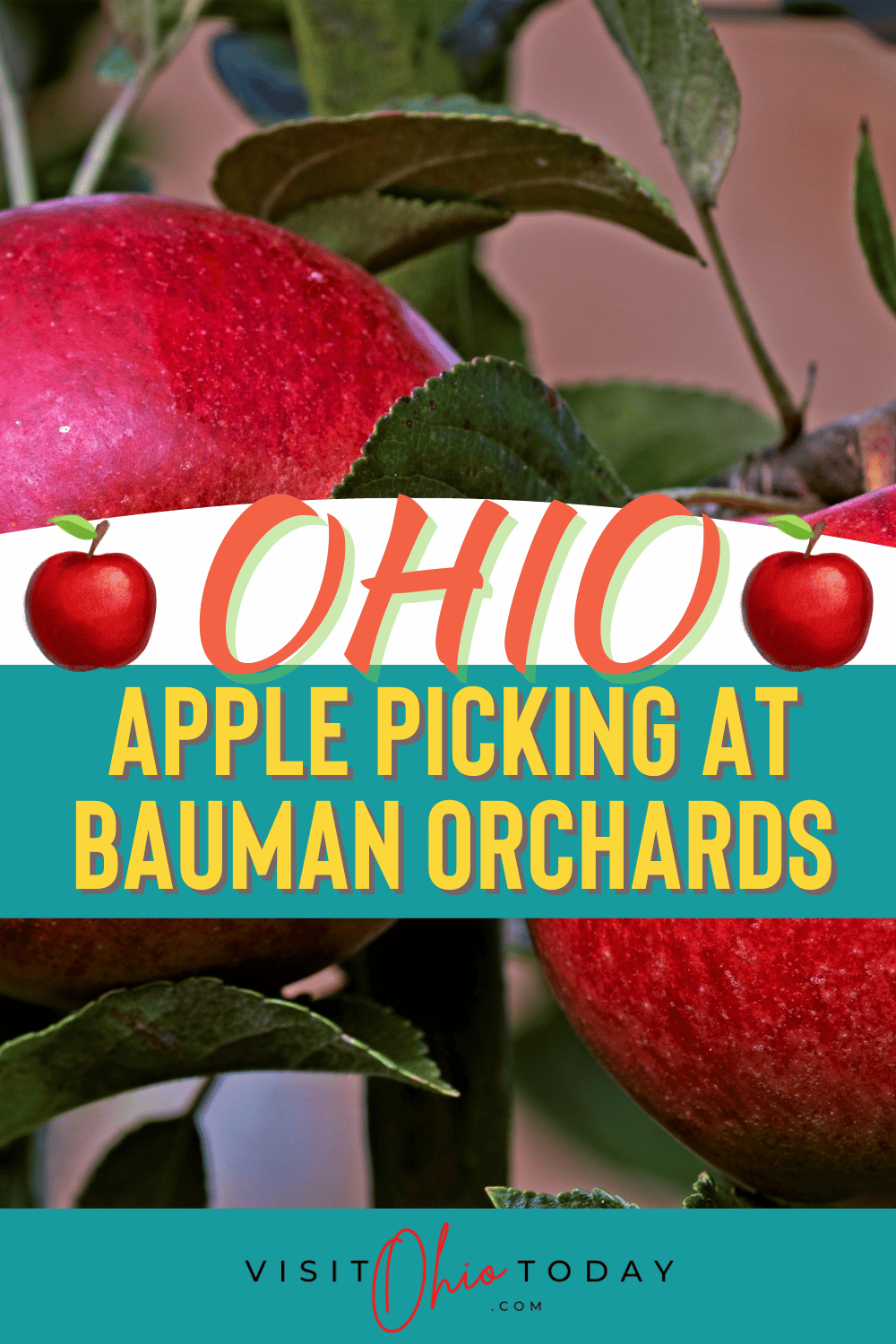 How Did Bauman Orchards Begin?
Life started at Bauman Orchards in 1929. This farm has been a family owned business from the beginning and is now on the fourth generation of the family. The farm has two orchard locations, Bauman Orchards in Rittman and Scenic Ridge Fruit Farm in Jeromesville. The farm also has a seasonal Farm Market. The Bauman Orchards Corner Market is located at the corner of State Routes 585 and 57, outside of Rittman.
In the past few years the family has added another 56 acres and this is near Rittman. Over 3,000 Peach and 10,000 Apple trees have been planted. It is also planned that more trees will be planted moving forward. The Rittman location is now over 260 acres in size with over 48,5000 apple trees and 9,000 peach trees. The farm is not also just about apple and pear trees. The farm also has pears, plums, nectarines, tomatoes, strawberries and sweetcorn. Most of these trees are whips and they start to bear fruit after they have been planted for around 3-4 years.
The farm market is open all year round. The items that are offered in the shop include gift baskets, cookies, seasonal fruits and homemade pies. If you wish to know more about the farm shop, then you can visit the farm market page to know more.
Let's not forget about Scenic Ridge Fruit Farm in Jeromesville. Baumans Orchards purchased this farm back in 1998. This is a smaller farm that measures around the 84 acre mark. On this farm there are fruit trees, grapes, strawberries, sweetcorn and other various seasonal vegetables. This farm also has various types of apples and peaches. Guests are welcome to visit and pick their own fruit and vegetables. This is a seasonal market and is open from June through to October.
Bauman Orchards Farm Market
The Farm Market stocks all sorts of goodies. The Farm Market is an amazing experience and staff are on hand to help out. This Market is open all year around, every day except Sundays.
In the Farm market, you will find an array of products including:
Apples – Year-round.
Apple varieties available now: Empire, Fuji, Gala, Evercrisp, Jonagold, McIntosh, Mutsu, Red Delicious, and Yellow Delicious.
Seconds of Apples (available September – May).
Fresh pressed Apple Cider (available September – May).
Angus Beef.
Sparkling Apple Cider.
Apple Rings.
Apple butter, Jams and Jellies.
Farm Fresh eggs.
Troyer's Homemade pies and cookie
Buckeye Country Creamery A2 milk & A2 ice cream
C.J. Dannemiller nuts, variety of Tried & True granola.
Local Hartzler's honey.
Walnut Creek chocolates.
Elderberry syrup, Tart cherry juice.
Salsa, peanut butter, almond butter, cream cheese spreads.
Coconut oil, extra virgin olive oil.
BBQ & grilling sauces…
Check out the full range of amazing products here!
Small line of produce now available:
Oranges, grapefruit, lemons, grapes, bananas, pears, tomatoes, potatoes (Red Skin, Yukon Gold, Idaho), cabbage, romaine lettuce, garlic, English cucumbers, iceberg lettuce, zucchini.
Summer homegrown crops:
Strawberries, sweet corn, plums, pears, blueberries, raspberries, cherries, concord grapes.
Strawberry Festival June 2022 at Bauman Orchards:
Scenic Ridge At Bauman Orchards
Scenic Ridge Farm will be open from July 1st 2022.
At Scenic Ridge you will find:
Homegrown Peaches July – September.
Fresh pressed cider in September and October.
Apples, Farm fresh eggs, apple butter, jams, nuts and candies, local honey, maple syrup, sweet corn, melons, tomatoes, green beans, plums, raspberries, pumpkins, squash, gourds.
Scenic Ridge also has 84 acres, with 2 acres of strawberries, 5,000 peach trees, 20,000 apples trees, 140 plum trees, 10 acres of sweet corn and 4 acres of grapes. Also grown here are 21 varieties of apples and 15 varieties of peaches, including white peaches and everyone's favorite, Red Haven. Scenic Ridge also grows 2 varieties of cherries, 4 varieties of plums, and Asian pears.
Scenic Ridge also uses rented bee colonies for pollination in the spring. Trickle irrigation is used at Scenic Ridge to put water under the tree only for more efficient use of water.
Scenic Ridge Fruit Farm is located at: 2031 State Route 89, Jeromesville, OH 44840. Phone: (419) 368-3353.
Hours are 9am-5pm Monday-Saturday, closed Sunday.
Corner Market At Bauman Orchards
The Corner Market will be open for the 2022 season. The Corner Market is a seasonal Market and it is open from mid-June through to October. The opening hours are: Monday-Friday, 9am-6pm; Saturday, 9am-5pm; closed Sunday. They offer many seasonal fruits and vegetables. The Corner Market is located at the Corner of State Routes 585 and 57 at 10370 Akron Rd, Rittman.
Seasonal Produce At Bauman Orchards
This is a brief list of what is on offer at Bauman Orchards. It is advised that one queries ahead to make sure that the crops that they wish to purchase or pick are available. Guests are able to contact Bauman Orchards directly by telephone on 330.925.6861 or visiting the farm itself.
Strawberries – Homegrown. Starting approximately June 8th and the crop lasts about 3 weeks.
Southern Peaches – Starting around the 3rd week of June.
Sweet Cherries – Starting around the 1st week of July.
Honeyrock Melons – Best Taste around and they begin arriving about the beginning of July.
Blueberries – U-pick or purchase by the pint in late June. In mid-July, Michigan's Best is available in 5 and 10 boxes.
Sour Cherries – By order only! Pitted with no sugar and packed in 10 and 30 tubs. Pick up dates are in July.
Sweet Corn – Available from mid-July until Frost.
Green Beans – Locally grown. Available at the end of July.
Stanley Plums – Starting the 1st week of September (Labor Day).
Bartlett Pears – Starting the 1st week of September (Labor Day).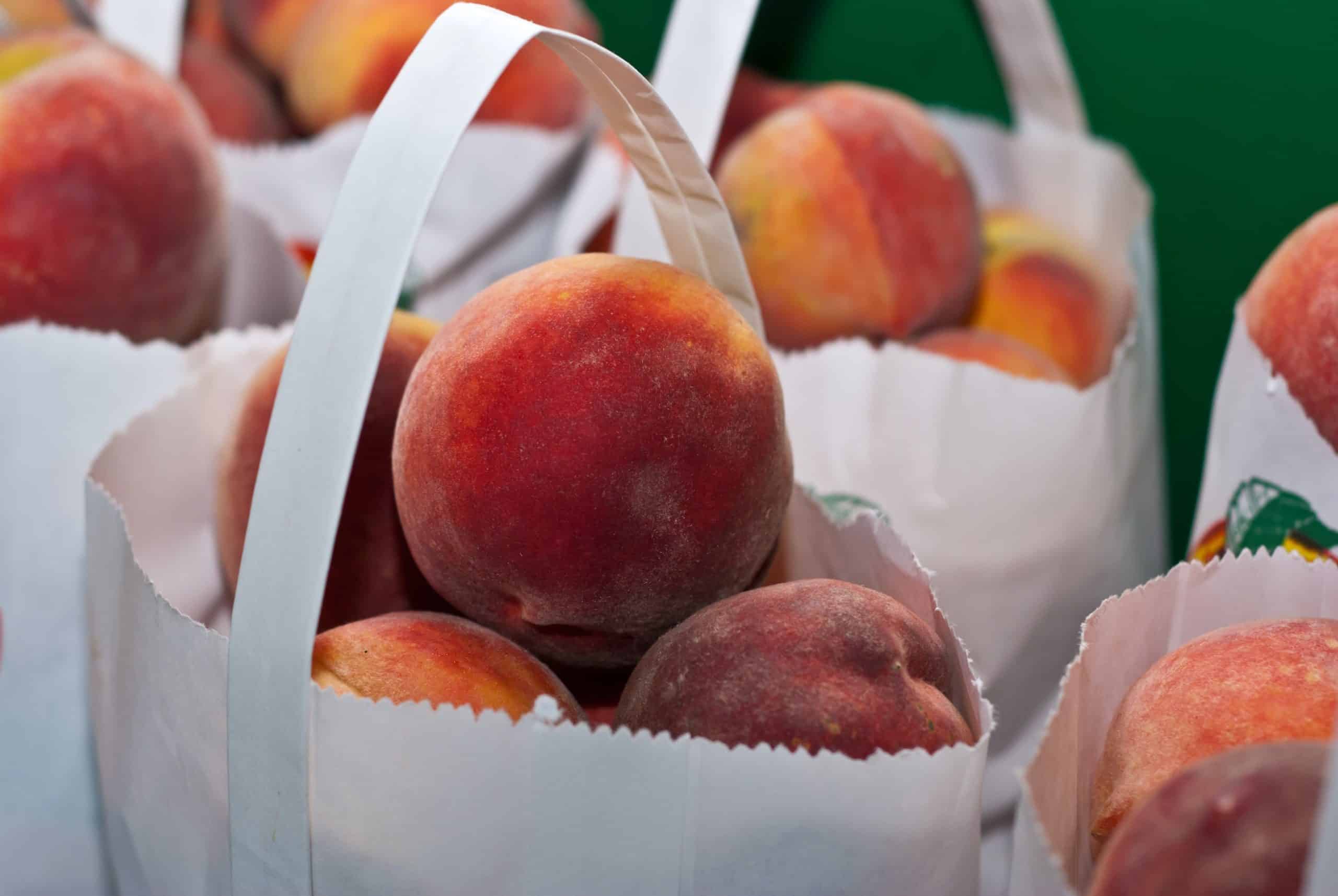 When Can Apples and Peaches be Picked At Bauman Orchards?
Bauman Orchards have made a wonderful apple chart and you can bookmark or print it from here to keep for your own records. Of course, there are many varieties of apples and peaches. Each variety of apple and pears have specific dates when they are ready to be picked and these dates are available here. As always, it would be a good idea to contact them before visiting the farm if one is after a specific variety.
Is Online Ordering Available With Bauman Orchards?
Yes it is! Check out the shop for more information!
Does Bauman Orchards Sell Wholesale?
Yes! Bauman Orchards has been doing Wholesale sales since it began its operation back in 1929. Wholesale deliveries are available all over the State of Ohio. NW Virginia, Eastern Indiana and Western Pennsylvania are also offered sales and deliveries. Other locations can also be arranged. For more information, check here!
In July, blackberries, blueberries, cantaloupe, peaches and watermelons are available. Peaches are packed into 5 and 25 pound boxes. Apples begin in mid-August and these can be packed into containers and bags.
Bauman Orchards also press its own cider and do not heat pasteurize. UV light is used instead and in turn, this means that the cider has a fresher taste, with sharp notes and an apple nose.
Please Call or email for pricing and product availability.
What About Events At Bauman Orchards?
There are lots of events at Bauman Orchards that are planned throughout the year. Some events such as the annual Fall Festival are large events where lots of guests turn up to have fun. Smaller events are also available like tree pruning. Bauman Orchards prides itself on being a good neighbor and working with its local community.
Here is a list of events that are being planned
As always, we recommend that you keep checking their Facebook, Instagram & Website to keep up to date with events!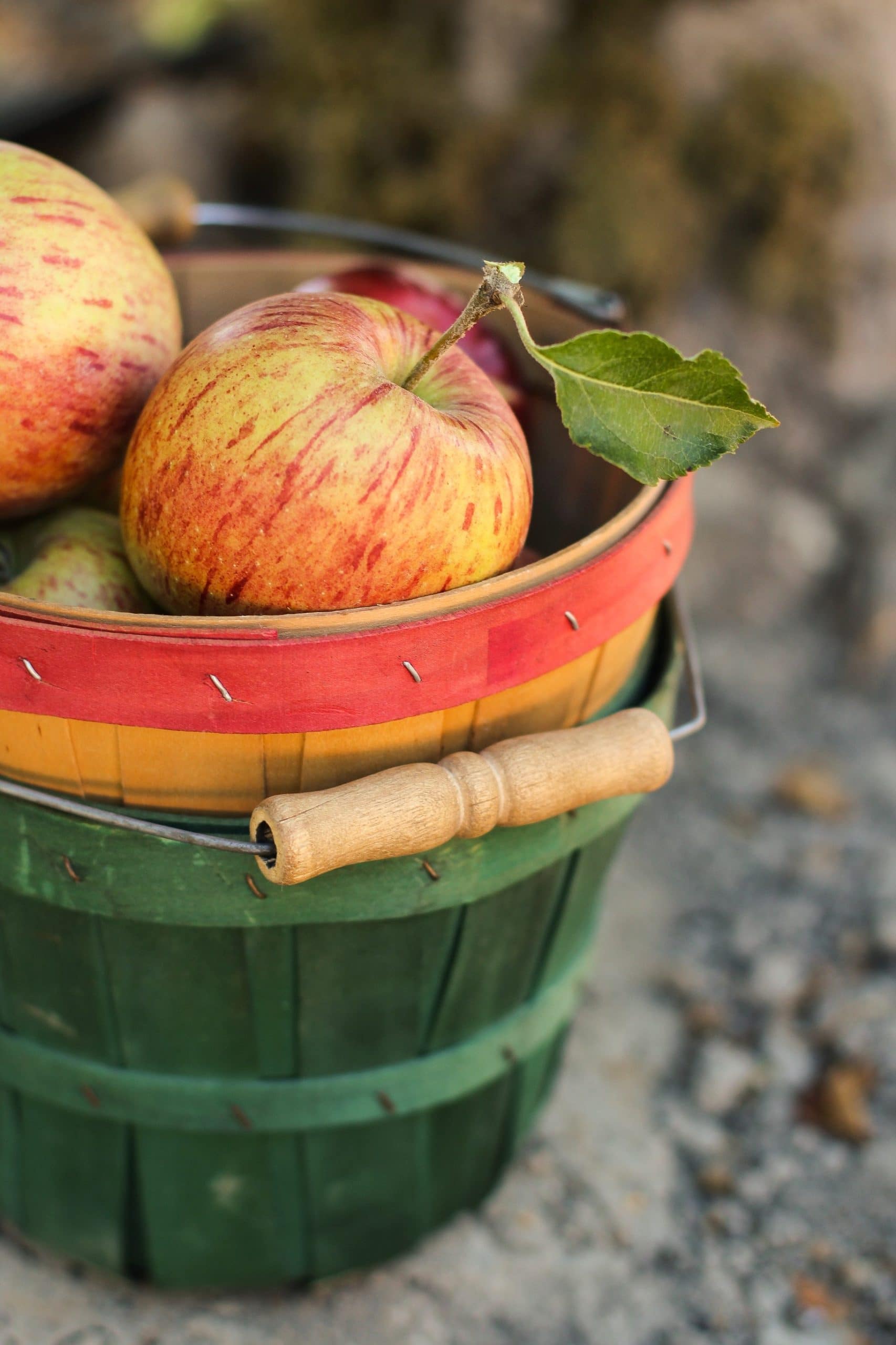 Drove out to Scenic Ridge location in Jeromesville in August (peach season). Beautiful drive and lovely location. People just as nice and helpful as can be. Wonderful outstanding peaches and other farm products (tomatoes peppers etc) as well as soaps handmade items etc. Easy to find but off the city path. Worth the drive and the peaches are definitely worth the find!

Teaveling (Trip Advisor)
Cindy's Insider Ohio Tips!
At Bauman Orchards there are nine apple varieties that you can pick yourself and another 16 varieties you can purchase. In the summer (usually June/July) there are Strawberry and Blueberry Festivals that are great family fun days. You can pick the fruit and watch Strawberry or Blueberry donuts being made. For the kids, there are pony rides and face painting.
Where Is Bauman Orchards Located?
Bauman Orchards, Inc. is located at: 161 Rittman Avenue Rittman, OH 44270. Phone: 330-925-6861 Facebook Instagram Website
Scenic Ridge is located at: 2031 State Route 89 Jeromesville, OH 44840. Phone: 419-368-3353. Website
Corner Market is located at: 10370 Akron Rd. Rittman, OH 44270. Phone: 330-855-1029. Website
Let's Go To Bauman Orchards!
Bauman Orchards is based in Rittman, Ohio. Whether it is picking your own fruit or coming along to take part in an event, there is something for everyone. If you would like to know more, then please read on.
Have you visited Bauman Orchards? We would LOVE to hear about your experience! Please feel free to let us know in the comments below.
Some more orchards in Ohio are: Lynds Fruit Farm, Quarry Hill Orchards, Rittman Orchard and Brants Apple Orchard.
Hello! We have done our very best to ensure that the accuracy of events, hours, addresses, etc, are up to date. Please know that information can change due to weather, updated health and safety challenges, etc. If you find incorrect information, please send us an email at [email protected], and we can get it updated.

To be updated and stay connected, subscribe to our newsletter.