Lynds Fruit Farm
This post contains links to affiliate websites, such as Amazon, and we receive an affiliate commission for any purchases made by you using these links.
Lynd Fruit Farm is a popular central Ohio, you-pick farm that offers apples, berries, pumpkins, and sunflowers. Lynd Fruit Farm has a farm market, as well as activities for the entire family.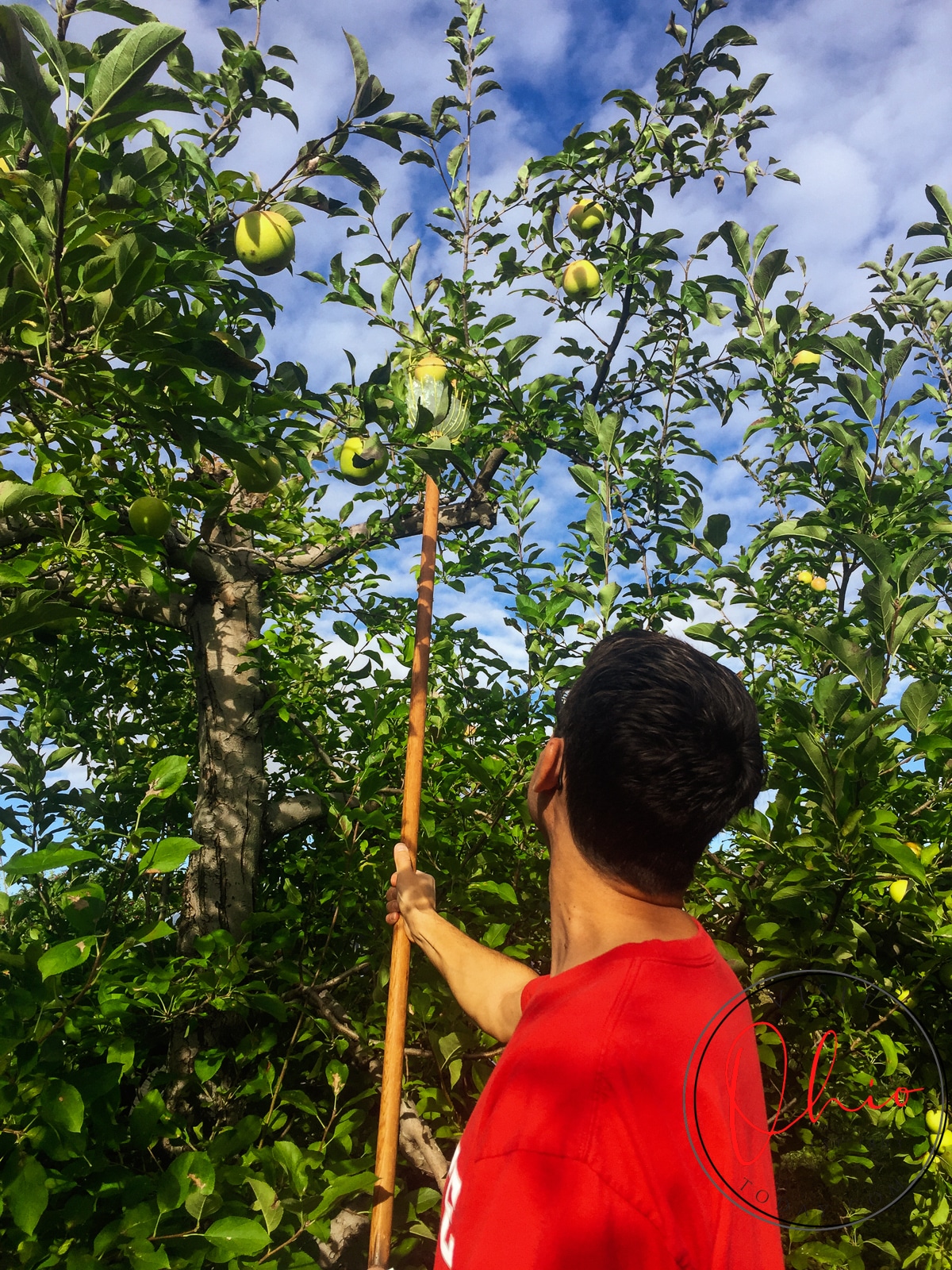 Visit Lynd Fruit Farm
Lynd Fruit Farm is a popular Ohio orchard that is located in Pataskala Ohio. Pataskala is located just East of central Ohio. The farm has been open for over 100+ consecutive years. Lynd Fruit Farm started back in 1919.
At Lynd Fruit Farm you can take part in their you-pick program. They have a huge variety of apples available to pick, as well as berries and pumpkins. There is also a market where you can pick up fall decor as well as hand-picked produce, including their own apples as well as other delicious food items.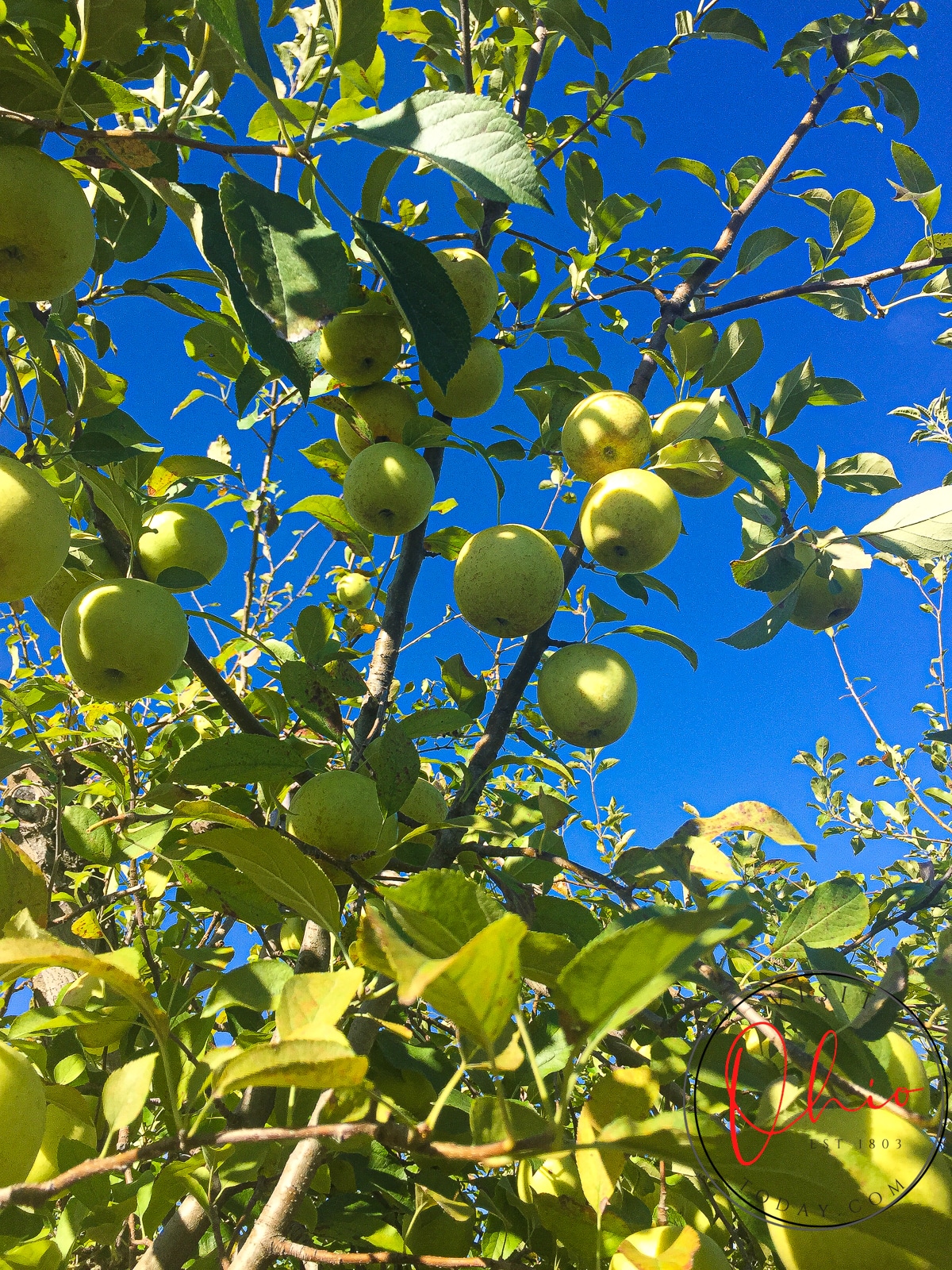 Pick Your Own
Each apple season varies, Lynd Fruit Farm shares on their website and social media when apples and other produce are ready to be picked. They also provide a handy, printable apple chart, which lets you know everything about the different apple varieties such as texture and what they are good for (eating, baking, cooking, etc).
Pricing is based on the size of bag that you pick. You can use a small bag which holds about 10 pounds or you can use a large bag which holds about 20 pounds. Bags are provided.
TIP: If you are heading to Lynd Fruit Farm to pick a popular apple such as Honeycrisp, be sure to arrive when they open or shortly after. They only open certain sections each day to pick and the sections easily get picked over quickly. If you arrive in the afternoon, it is possible the only apples left will be the ones on the ground (which are still good).
Apple Varieties
Lynd Fruit Farm has over 20 varieties of apples to choose from. Here are some of the apple varieties that are available:
Gala
Mcintosh
Jonagold
Golden Supreme
Melrose
Fuji
Honeycrisp
Golden Delicious
Red Delicious
Sweet Sixteen
Autumn Crisp
Goldrush
Cortland
Jonathan
Pixie Crunch
Suncrisp
Rome
Crimson Crisp
Evercrisp
Sundance
Adams Pearmain
You can also pick blackberries, red raspberries, and black raspberries when they are in season. Typically, red raspberries are in season mid-June to early July, whereas black raspberries are in season from early to mid-July. Blackberries come into season in late July to early August.
Apple season is variable but is typically September and October. Be sure to check the Lynd Fruit Farm website daily to see what apple varieties are available to pick. When you exit the apple orchard, they do take a quick peek in your trunk to make sure you didn't stow away any extra apples that you did not pay for.
Pumpkin picking season is typically the end of September into October. To enter the pumpkin patch, there is a 1 pumpkin purchase minimum. In past years, the pumpkin patch sells out in the first week or two, so plan ahead.
Lynd Fruit Farm Video
Sunflowers at Lynd Fruit Farm
Lynd Fruit Farm has a sunflower patch called "The Patch on 37." This is Ohio's largest sunflower patch and is located in Alexandria, Ohio. This Ohio sunflower patch is 8 acres in size and it is estimated to have over one million blossoms.
The sunflower patch has traditional sunflower varieties. There are 26 total varieties of sunflowers in this patch! The sunflower patch at Lynd Fruit Farm is usually open in August.
Farm Market at Lynd Fruit Farm
The farm market at Lynd Fruit Farm typically opens for the year in late April. It is open daily from around 10 am to 7 pm through early November. Please check the Lynd Fruit Farm website or social media to confirm hours before heading out.
At the Farm market, you can find homegrown produce such as sweetcorn which starts in mid-July through early September. The earliest homegrown apples usually enter the farm market in mid to late August. You can often find homegrown pears, nectarines, and plums in the market as well.
The farm market at Lynd Fruit Farm offers locally grown produce as well. The produce is grown by the Amish. You can find onions, tomatoes, zucchini, cabbage, broccoli, squash and more! There are often local greens for salads and herbs available.
One popular item in October besides the pumpkins are Ohio chestnuts and homemade cider. The cider is special because it is UV-light treated and made with no preservatives. The ciders are a blend of apples and they also have Honeycrisp cider.
Lynd Fruit Farm also has its own branded items such as fruit butters, applesauce, ciders, jams, pasta sauces, BBQ sauce, salad dressings, ketchup, and more. On Friday mornings there are special (and oh-so-delicious) homemade pies from Steven's Orchards and Amish Fry Pies.
If you are looking for a special gift, a souvenir, or just some fall decor, the farm market at Lynd Fruit Farm has that too!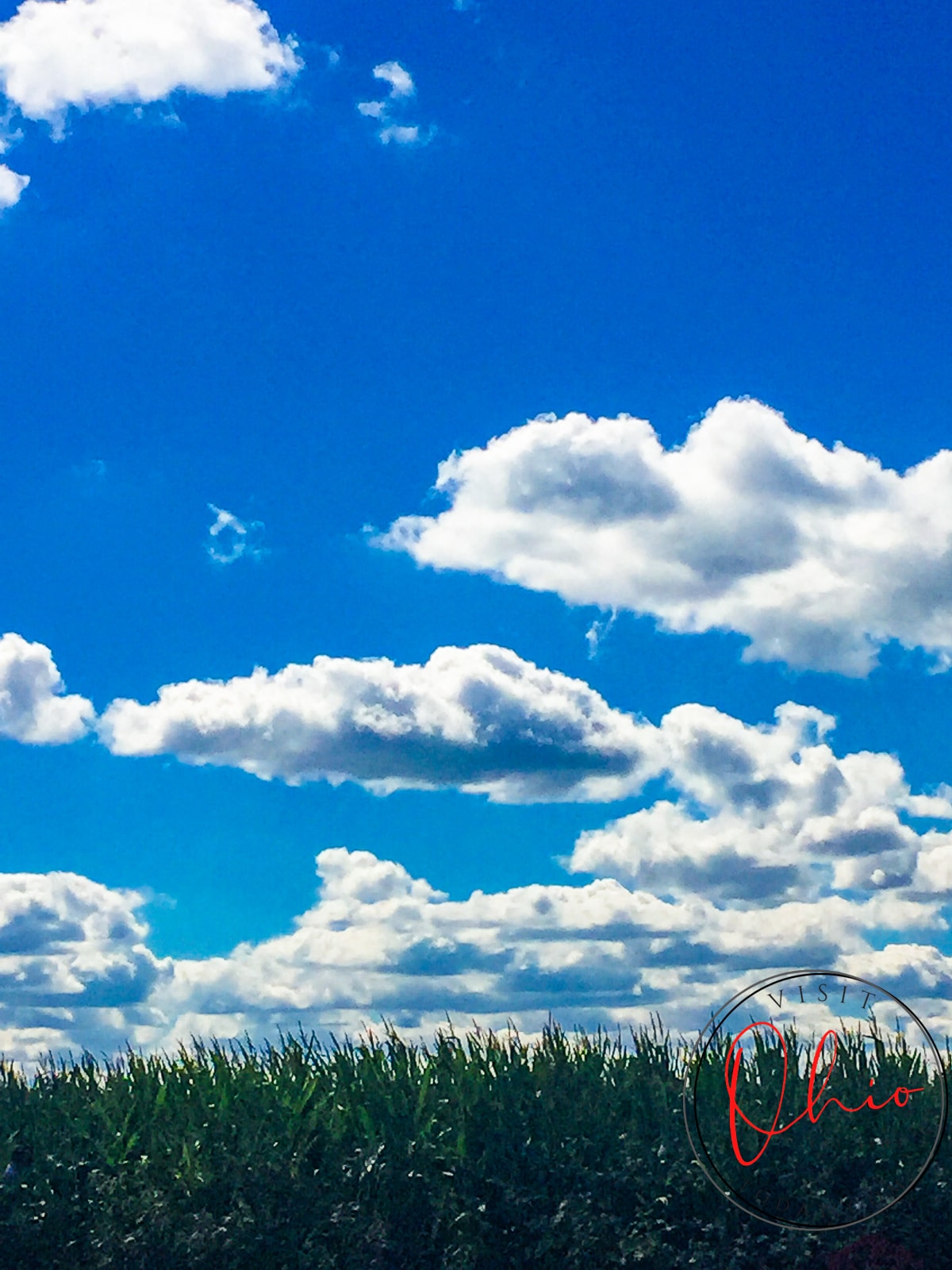 Events and Activities at Lynd Fruit Farm
You can expect a lot of fun family-friendly events at Lynd Fruit Farm. For example, in the spring they have an Earth Day celebration. At this event, you can purchase apple trees. They also have adults make and take Salsa Pots or Herb baskets and kids make and take Finger Painted Terra Cotta Pots or Planted sunflower seeds. There will be music all day long as well as lots of meet and greets. This is just one special event at Lynd Fruit Farm.
Also popular is Family Fun Day which is held in May and the Spring Fling Arts and Crafts Show held in May. Be sure to check their website often for new events and activities.
Corn Maze at Lynd Fruit Farm
While apple picking is probably the most notable event held at Lynd Fruit Farm, the corn maze takes a close second place. The corn maze has a unique design as it has color-coded paths that coordinate with the maps you are given at the start. There are so many fun hidden dino signs throughout the corn maze. The trick is to see if you can find them all!
If you are looking for all the dino signs it can take up to an hour in the corn maze, however, you can make your corn maze adventure as short or as long as you would like! Worried about getting lost? Lynd Fruit Farm takes a lot of pride in how accurate their map is, and it will help you navigate the maze with ease.
TIP: If you are lost and pass the 'red line' follow it as it will take you to the entrance or exit quickly.
Does your dog love to adventure with you? You are in luck, well-behaved, leashed dogs are allowed in the corn maze. Just be sure that you bring clean-up supplies and make sure your dog minds its manners! Animals, however, are not allowed in the farm market.
In addition to the corn maze, they have inflatables, a barrel train, and much more!
Apple and Pumpkin Recipes
When it comes to taking home your apples, pumpkins, and other locally grown produce, you might be wondering how to eat them! You are in luck, we have several delicious apple and pumpkin recipes you can use with your farm-fresh goodies!
If you have joined in the air fryer craze, then use your air fryer to make Air Fryer Pumpkin Seeds! The seeds are a delicious crunchy snack your entire family will enjoy! After you carve your pumpkins, toss the seeds into the air fryer for a crisp snack!
Another delicious air fryer recipe that can help use your apples is a sweet apples recipe! This can also be done in the oven. The air fryer sweet apples recipe takes less than 20 minutes to make and is the perfect sweet dessert!
Calling all dog lovers, if you would like to share your apples with your pup, you can make some frozen apple carrot cubes! They are an easy homemade dog treat recipe that you can use your fresh apples for!
And finally, you can make homemade apple butter with your apple haul. It is actually easier than you think! You can make instant pot apple butter! It is easy and it is delicious!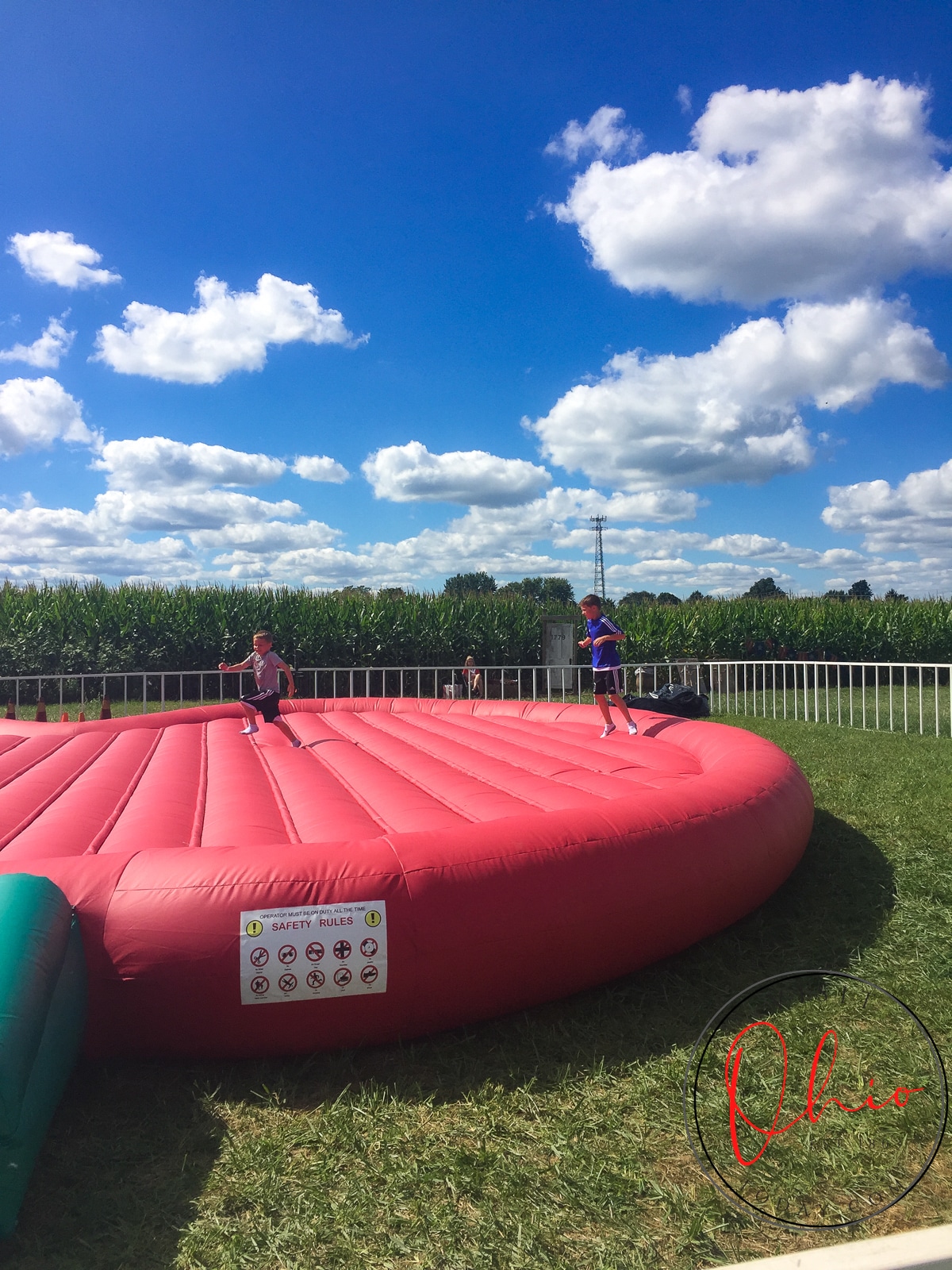 Took the family here for a weekend outing. What a nice family oriented place this is. First we visited the market where we tried cider and cider doughnuts and purchased pickles and a few other items. Down the road we picked apples from their orchard. And then down the road again we enjoyed their family oriented corn maze, play areas, snacks, music, and apple cannons. The staff was incredibly friendly. We were there about 3 hours. This should be an annual visit.

CTMans (TripAdvisor)
Cindy's Insider Ohio Tips!
Lynds Fruit Farm is quite large and has a couple of different locations, so I'd recommend planning your visit before you head out. If you're looking to pick a particular type of apple, it's a good idea to check their website to ensure that specific variety is available for picking on that day.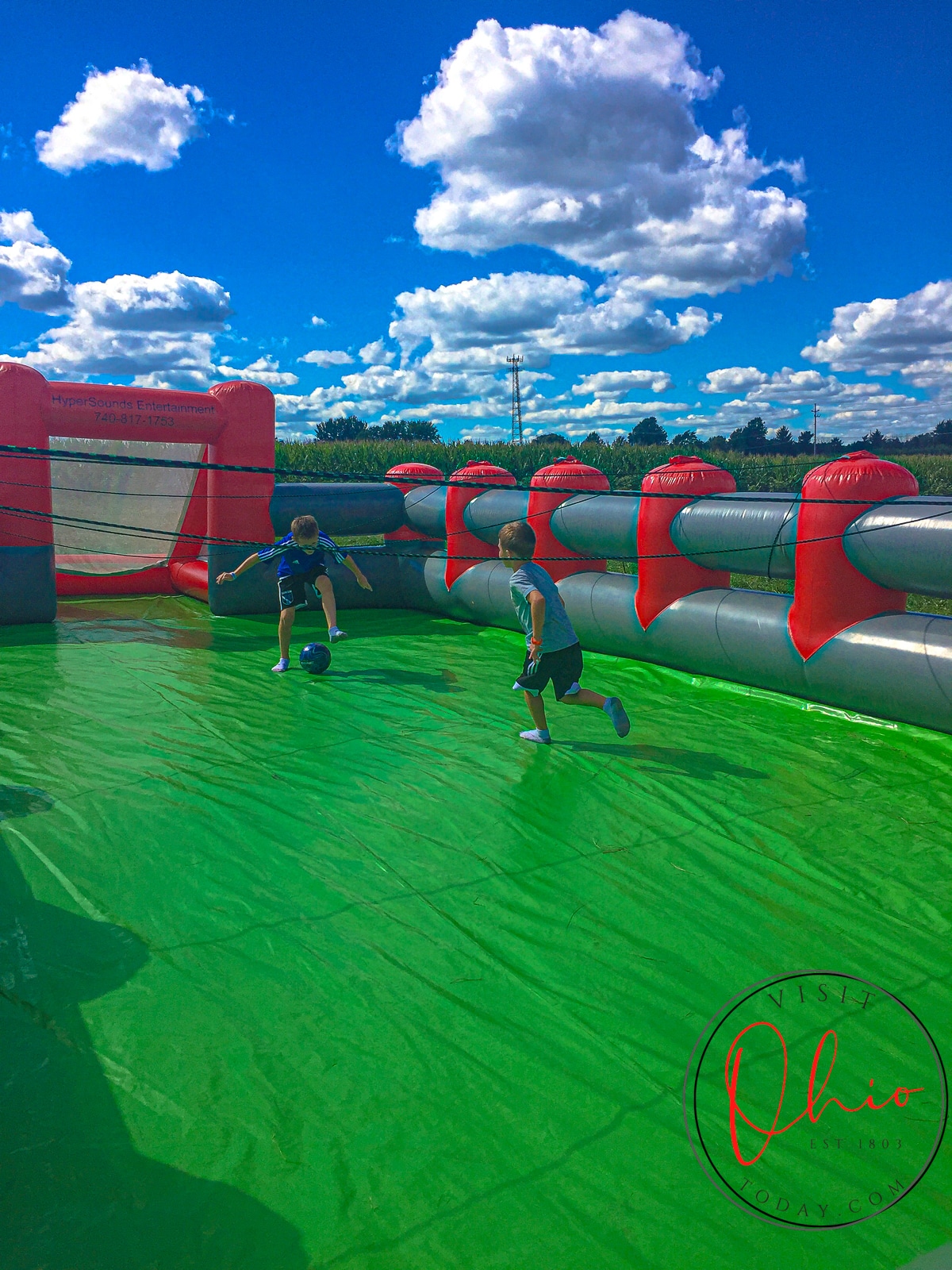 Where is Lynd Fruit Farm located?
Address: 9399 Morse Road SW, Pataskala, Ohio 43062
Market Phone: 740-927-8559
Maze Phone: 740-404-9967
Fall Weekend Updates Recording: 740-0927-1333
Please note that Lynd Fruit Farm is huge! The address takes you to the farm market, however, the kids' activities and the apple picking are not the same address, but it is very close by. You will find lots of signs directing you to the places you need to be.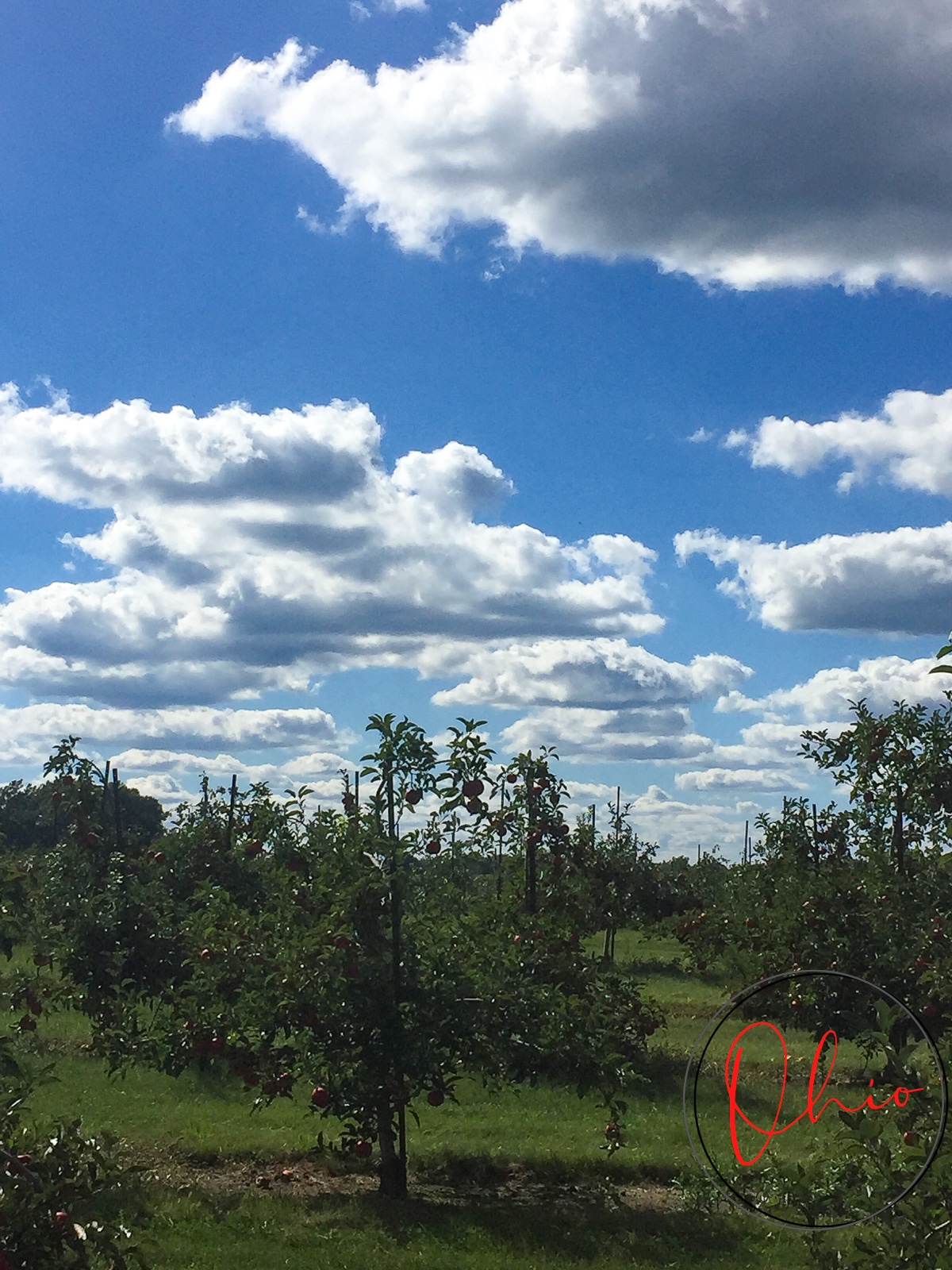 Let's Go to Lynd Fruit Farm
Lynd Fruit Farm is a popular central Ohio you-pick farm that offers apples, berries, and pumpkins. Lynd Fruit Farm also offers a farm market as well as activities for the entire family.
Have you been to Lynd Fruit Farm? We would love to know about your experience! Did you pick apples? Shop at the farm market? Participate in a special event? Drop a comment below and tell us what you did!
Some more Ohio orchards to visit are: Brumbaugh Fruit Farm, Brants Apple Orchard, Quarry Hill Orchards and Bauman Orchards.
Did you know you can even go Grape Picking In Ohio? Check out the post for our "pick of the crop"!
Hello! We have done our very best to ensure that the accuracy of events, hours, addresses, etc, are up to date. Please know that information can change due to weather, updated health and safety challenges, etc. If you find incorrect information, please send us an email at [email protected], and we can get it updated.

To be updated and stay connected, subscribe to our newsletter.