Beetles In Ohio
This post contains links to affiliate websites, such as Amazon, and we receive an affiliate commission for any purchases made by you using these links.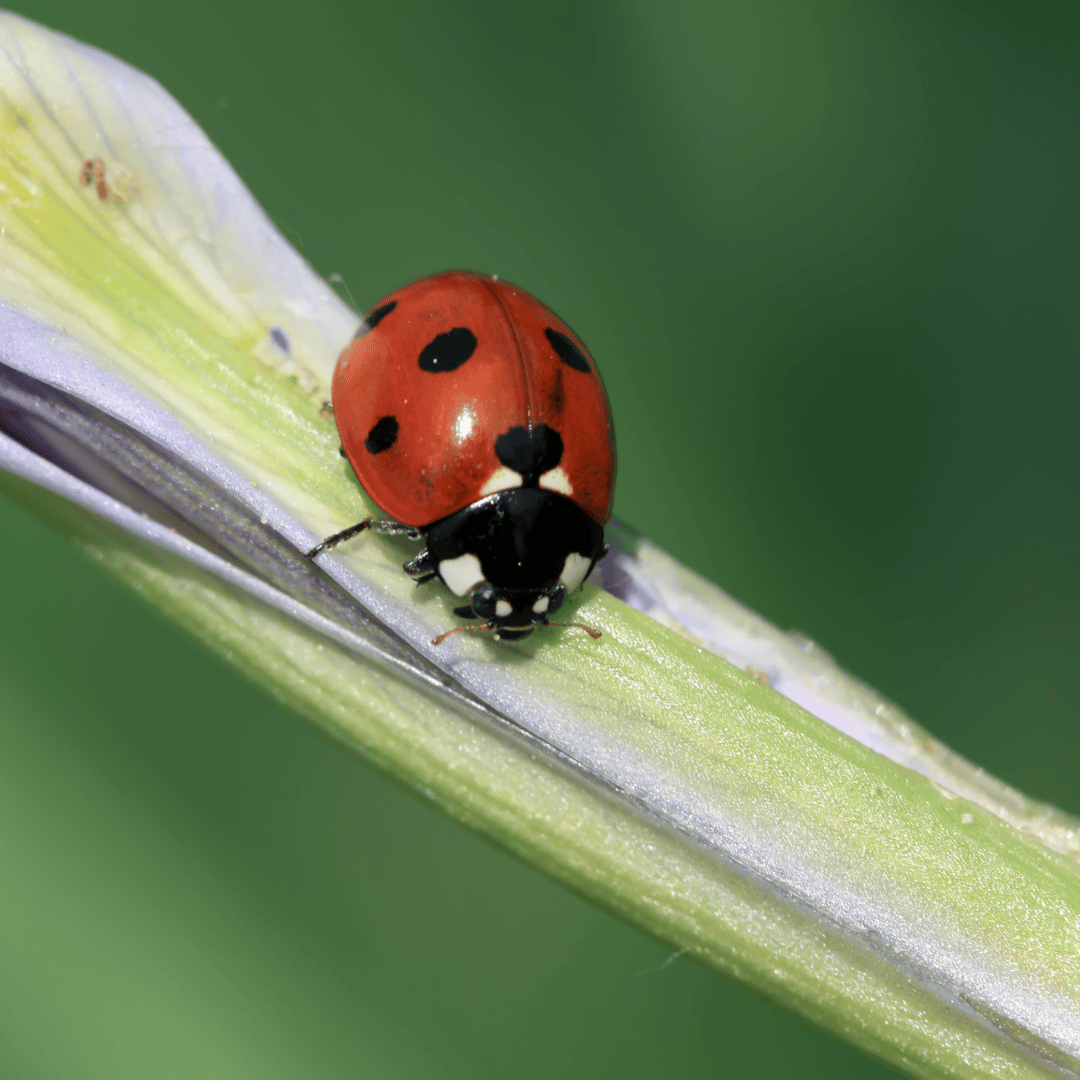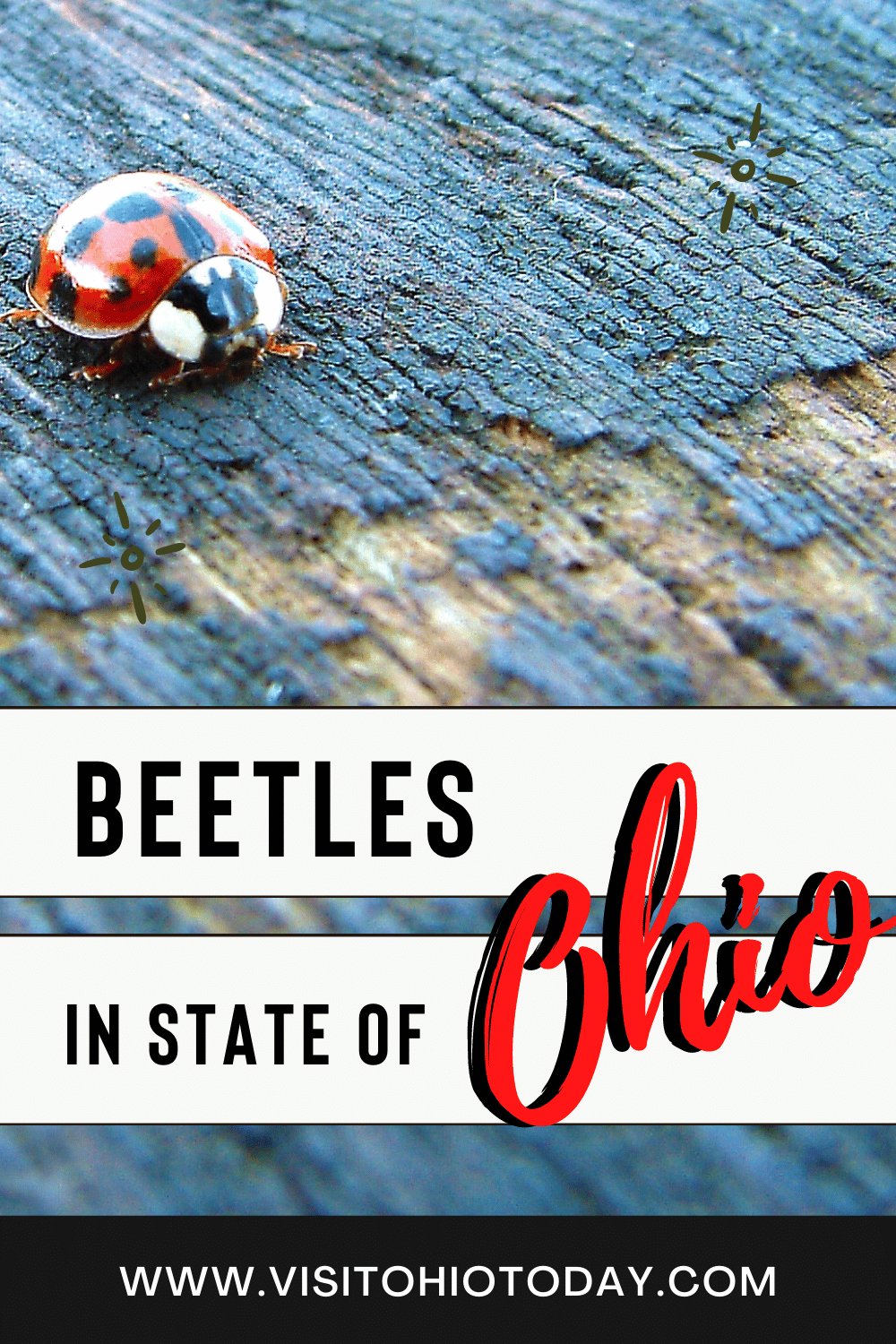 There are over 170 species of beetles in Ohio! Of course, if we are to talk about them all, it will be like the second coming of War and Peace! The 10 species of beetles we have chosen are all different in their own special way.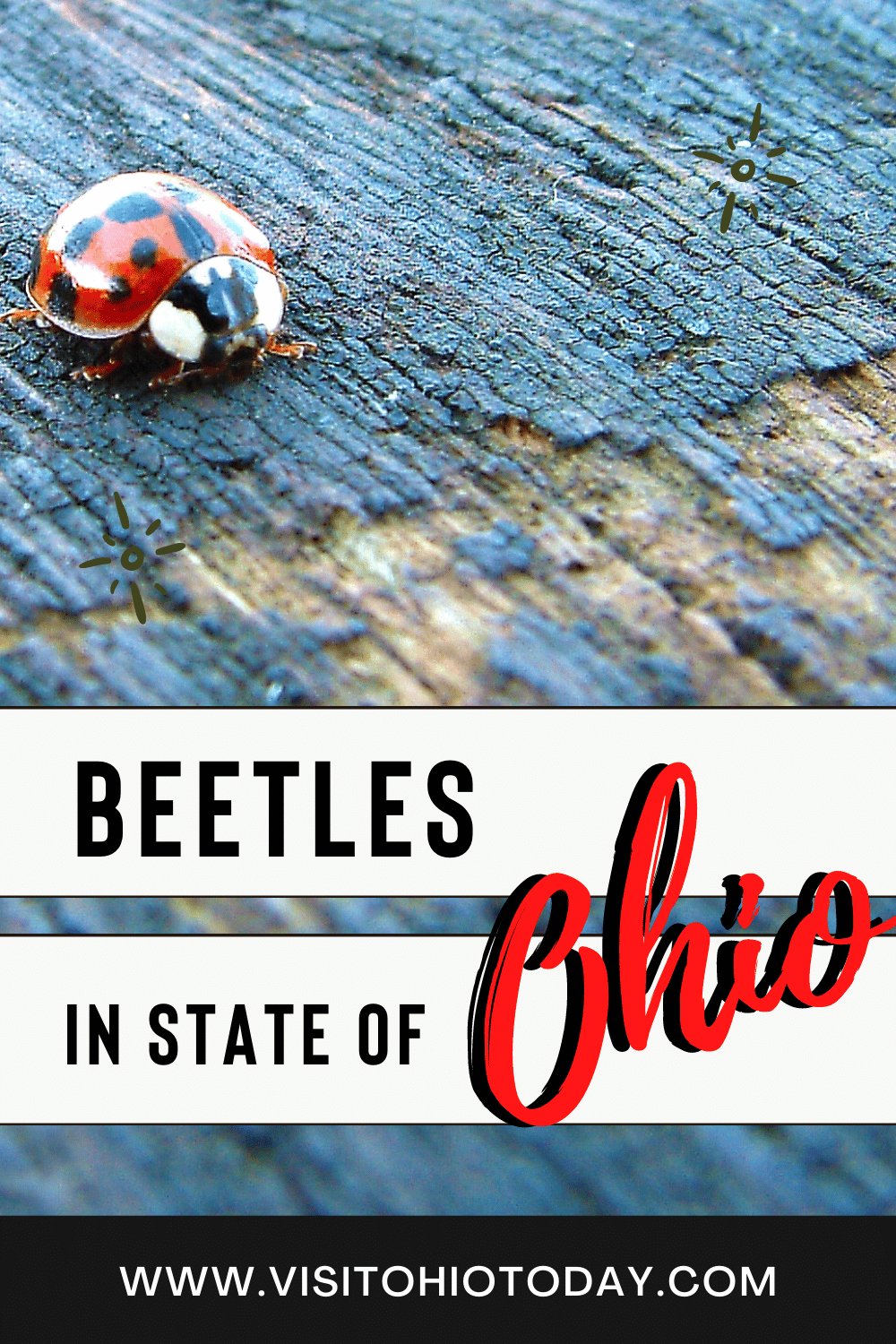 Acorn Weevil
The Acorn Weevil is of a brown color and it has a long snout. This can be compared to an elephant's trunk. It also has a small amount of yellow coloring. This beetle does have a close relationship with acorns.
FUN FACT: this beetle likes to use acorns when they are fertilizing their eggs, and that is where its name comes from! The Acorn Weevil only goes after the actual acorn fruit and not the tree itself, so it is of no danger to the tree. The Acorn Weevil does reduce the number of acorns on the tree, but this species of beetle only uses well-established oak trees.
Also known as the Nut Weevil, the Acorn Weevil measures between 0.1 inches to 0.3 inches (4mm to 10mm) in size.
Check out this short video starring the Acorn Weevil:
Ant-Like Longhorn Beetle
This beetle comes in various color forms and as the name suggests, it looks very much like an ant and it also has very similar mannerisms as well.
The Ant-Like Longhorn Beetle has the shape of an ant. The coloring of this beetle tends to be a brown-red color, however, it can also come in other various colors. This beetle also had a three-body part anatomy. Even though this beetle has different colorings, people tend to also overlook the long antennae that this beetle has.
This beetle likes to go towards flowers and plants, it also mimics and behaves like an ant. The one major difference it has with an ant (excluding flying ants) is that as a beetle, it can fly.
If you find yourself around flowers, have a look out for this beetle. This species of beetle loves rotting wood, nectar, and pollen.
The Ant-like Longhorn Beetle is typically 0.2 inches to 0.4 inches (7mm to 11mm) in size.
Asian Multi-Colored Lady Beetle
The Asian Multicolored Lady Beetles is an invasive beetle that landed on our shores in the 1970s
Asian Multicolored Lady Beetles are known to mimic Ohio's native Lady Beetles. Unfortunately, these beetles enjoy ruining rose plants and hibiscus flowers. They like to congregate together just as the winter is about to bite. It is a highly adaptable species that has spread across the entire North American continent since its introduction in the 1970s.
This species is not uniform in color. Some individuals can be red, some can be brown and some can be orange. They also have different numbers of dots between individuals. One useful marker that they do have is white coloring around the neck area. This is a way to distinguish them from the native species.
Measures can be taken to stop them from damaging plants. Praying Mantis eggs can be purchased and the Praying Mantis can be used as a predator. Soapy sprays are also a way of controlling them. As previously stated, they also like to congregate and come indoors before the winter. They can go to places like lofts, so it is important that places like this are sealed correctly. They do not damage property, but they can stink if there is a large number of them.
The Asian Multi-colored Lady Beetle is also known by the name Asian Ladybug. The Asian Multi-colored Lady Beetle is typically 0.1 inches to 0.3 inches (4mm to 8mm) in size.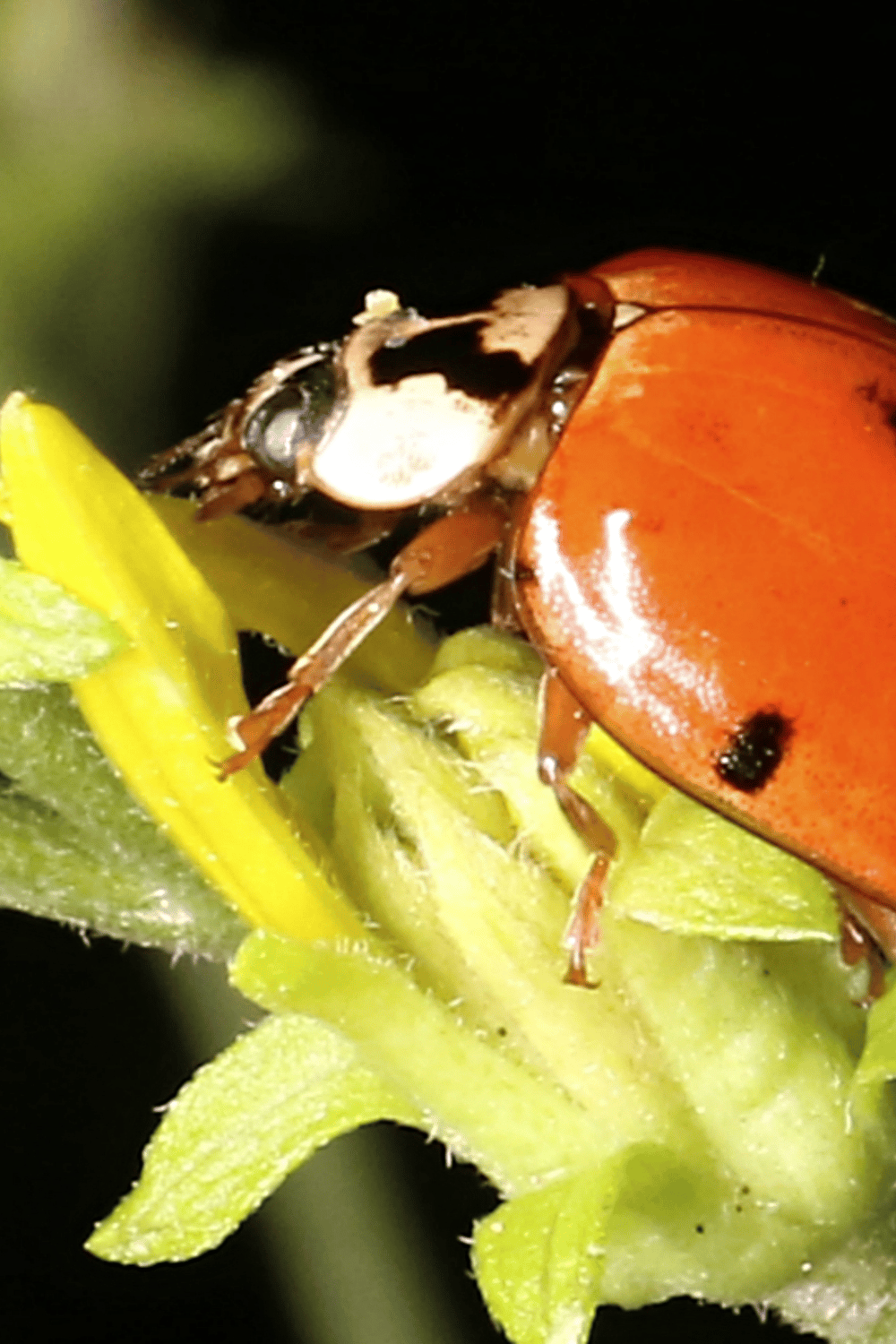 Banded Net-Winged Beetle
Flaxen nets used by fishermen are said to be the origin of this beetle.
The Banded Net-Winged Beetle can pass as a very colorful moth. This beetle has large orange and black bands that cover the wings. Ridges run down the edges of the wings. The wings also have lots of small veins and this is what makes it look like a net. The orange neck area looks like a bell as it is rounded by the head and is then pointed down towards the wings. A black line runs down the center of the body and it has a black antennae.
This beetle tends to be found in gardens and meadows. It also enjoys visiting many of the flowers that Ohio has to offer and it likes to live in decaying trees.
The Banded Net-winged Beetle is typically 0.3 inches to 0.7 inches (9mm to 19mm) in size.
Black Caterpillar Hunter Beetle
The Black Caterpillar Hunter gets its name from the prey that it likes to hunt – the caterpillar.
The Black Caterpillar Hunter likes to keep sheltered during daylight hours. It tends to come out during the night to eat. It likes to go up trees and the ground looking for different caterpillars to eat. While on the hunt, the hunter can also become the hunted, in this case, the beetle deploys a chemical that scares away predators.
This is a black beetle and it has bronze spots on its back. These beetles can move quickly and they can be very difficult to track at night. However, they do like lights and do appear to be attracted to lights. These beetles are found in gardens and woodlands.
The Black Caterpillar Hunter is typically 0.9 inches to 1.1 inches (25mm to 28mm) in size.
Ashy Gray Lady Beetle
This unique beetle has two color forms. Both insects have dome-like bodies and a very glossy sheen. One of the colors is grey and has small black dots on it. These beetles are not common and when seen they are very striking. The other insect is black and it has orange dots. This looks pretty similar to a twice-stabbed Lady Beetle.
The larvae that these beetles produce are in fact very useful for gardens. The larvae do not fly at this stage and they search for food in the garden. Due to the way that they behave, they are perfect for pest control as they love to eat other insects.
The Ashy Gray Lady Beetle is typically 0.1 inches to 0.2 inches (3mm to 6mm) in size.
American Oil Beetle
The American Oil Beetle is a blister beetle. These beetles are known to irritate human skin if they feel threatened.
The American Oil Beetle is black with a satin, smooth sheen. In certain light, these beetles can also look blue. The wings on these beetles are quite small. The difference with these beetles is that they can secrete a yellow substance that can be quite painful for humans and other animals. This is a defense mechanism that the beetle will use if it feels threatened. The fluid can also be secreted if one picks up this beetle and squeezes it a little. It will only secrete this poison until the threat has passed. If this goes on a human's skin, it can produce a rash and blisters.
These beetles can be seen in various parts of Ohio. They can be seen on grass, patios, and sidewalks. It is also important to point out that these beetles do not fly. They tend to be seen in the spring, but not exclusively.
The American Oil Beetle is typically 0.2 inches to 0.6 inches (7mm to 17mm) in size.
A short video of an American Oil Beetle:
Big Dipper Firefly Beetle
The Big Dipper Firefly is a very common sight within Ohio.
These fireflies are very friendly and they illuminate the sky at night. The way they light up the sky and the science behind is very uncommon in the entire animal kingdom. When these boys and girls get going, it is a very special spectacle. The firefly can fly up and away and it makes a streak in the night sky. It is the belly of the firefly that lights up and as it emits no heat, the firefly will never get too hot from the light.
The Big Dipper Firefly has black wing coverings and it also has a yellow rim around the wings. This is a very pretty beetle and as it is friendly, it is easy to handle. When handled they do like to walk up one's arm, so that it can get to the shoulder to fly away. These can be seen near trees at dusk. When night falls, the firefly will go to the top of the tree so that it can mate with other fireflies.
The Big Dipper Firefly is typically 0.3 inches to 0.5 inches (9mm to 15mm) in size.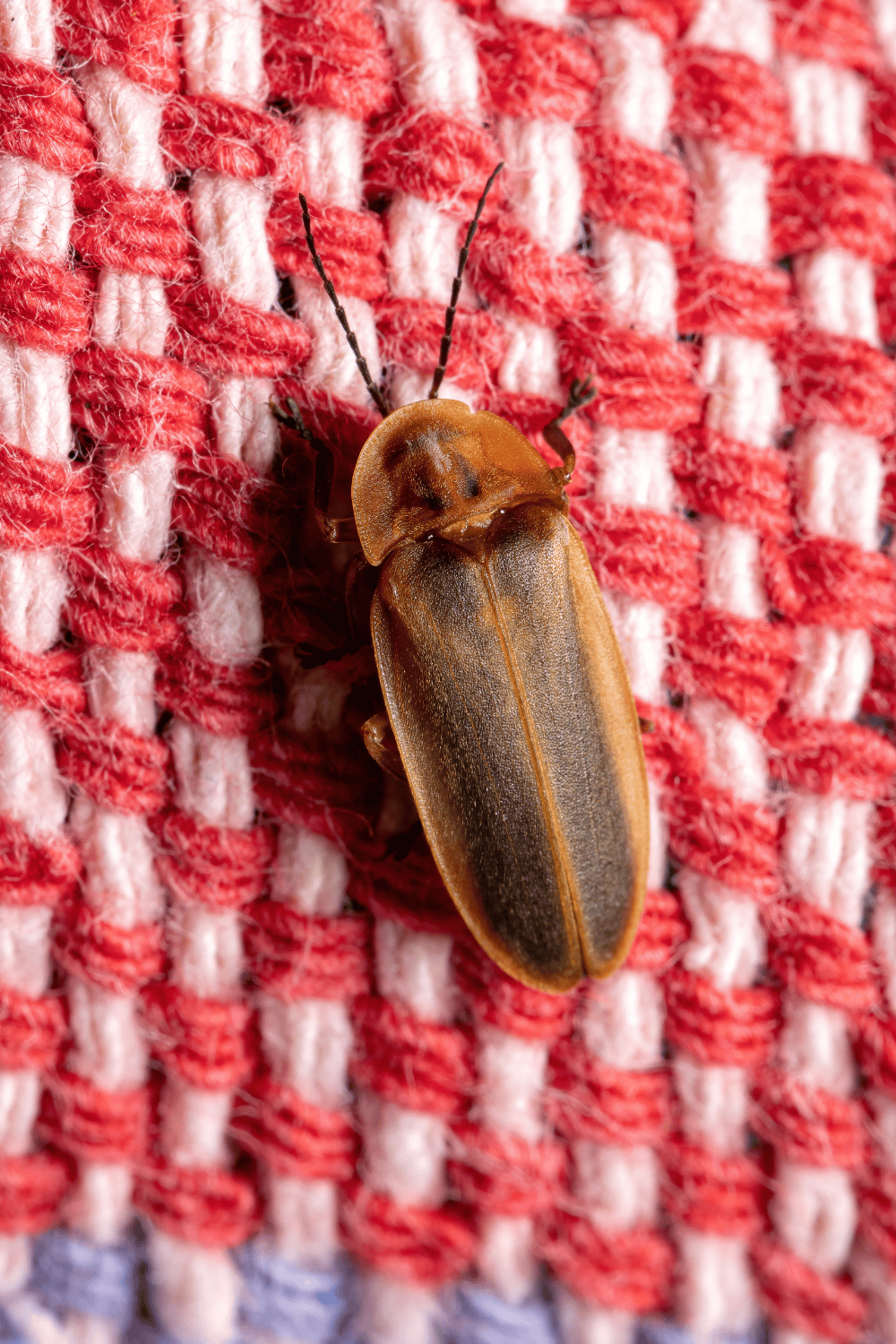 Black Firefly Beetle
The Black Firefly is a little different from its cousins. They do not tend to light up as much, except for the pupal stage.
The wing coverings of this Black Firefly are not actually completely black. The only color that it has is on the pronotum and that is the area beside its head. This species of firefly does not light up at night and prefers to stay dark. This is due to hunting for food. Whilst this firefly does have the power to light up, it does not bother to do it after the pupal stage. As they stay dark, these fireflies can actually be quite difficult to locate and see. They like to chill out in trees, whether this is in woodland or a bunch of trees by the park.
The Black Firefly is typically 0.2 inches to 0.5 inches (7mm to 13mm) in size.
Banded Ash Borer Beetle
The Banded Ash Borer has a circular band of the colors black and yellow. This makes this species of beetle look like a wasp.
The body of this beetle is black, but it also has yellow markings. At the head, the beetle has a yellow collar and on the wing coverings, it has two large, yellow rings. The underside of the beetle has black and yellow stripes. The reason for these colors is to put off predators.
This beetle tends to rest and live in ash trees. The good news for the trees is that this species of beetle does not destroy trees. It also only uses sick and dying trees to lay its eggs. Sometimes, these trees and logs can be harvested for furniture, and on rare occasions, these beetles will wake up inside someone's house. The adults do not like staying indoors and will be eager to get outside as soon as possible. If a lot of these beetles are seen in a specific area, it tends to be a sign that the tree is unwell.
The Banded Ash Borer is typically 0.3 inches to 0.6 inches (8mm to 17mm) in size.
A Few More Species of Beetles in Ohio
Drugstore Beetle
Dung Beetle
Fungus Weevil
Larder Beetle
Marsh Beetle
Rice Beetle
Soldier Beetle
Spotted Cucumber Beetle
Water Scavenger Beetle
Whirligigs
If you want the full list of Beetles In Ohio, here is a great resource!
Cindy's Insider Ohio Tips!
I am very interested in beetles; I personally think they are misunderstood! Some interesting facts are: most beetles only live for one year; beetles cannot see very well, so they communicate using sounds and vibrations; not all beetles are pests, ladybugs, for instance, are considered to be good luck in some cultures; there are 12,000 varieties of beetles in the US and over 300,000 species in the world.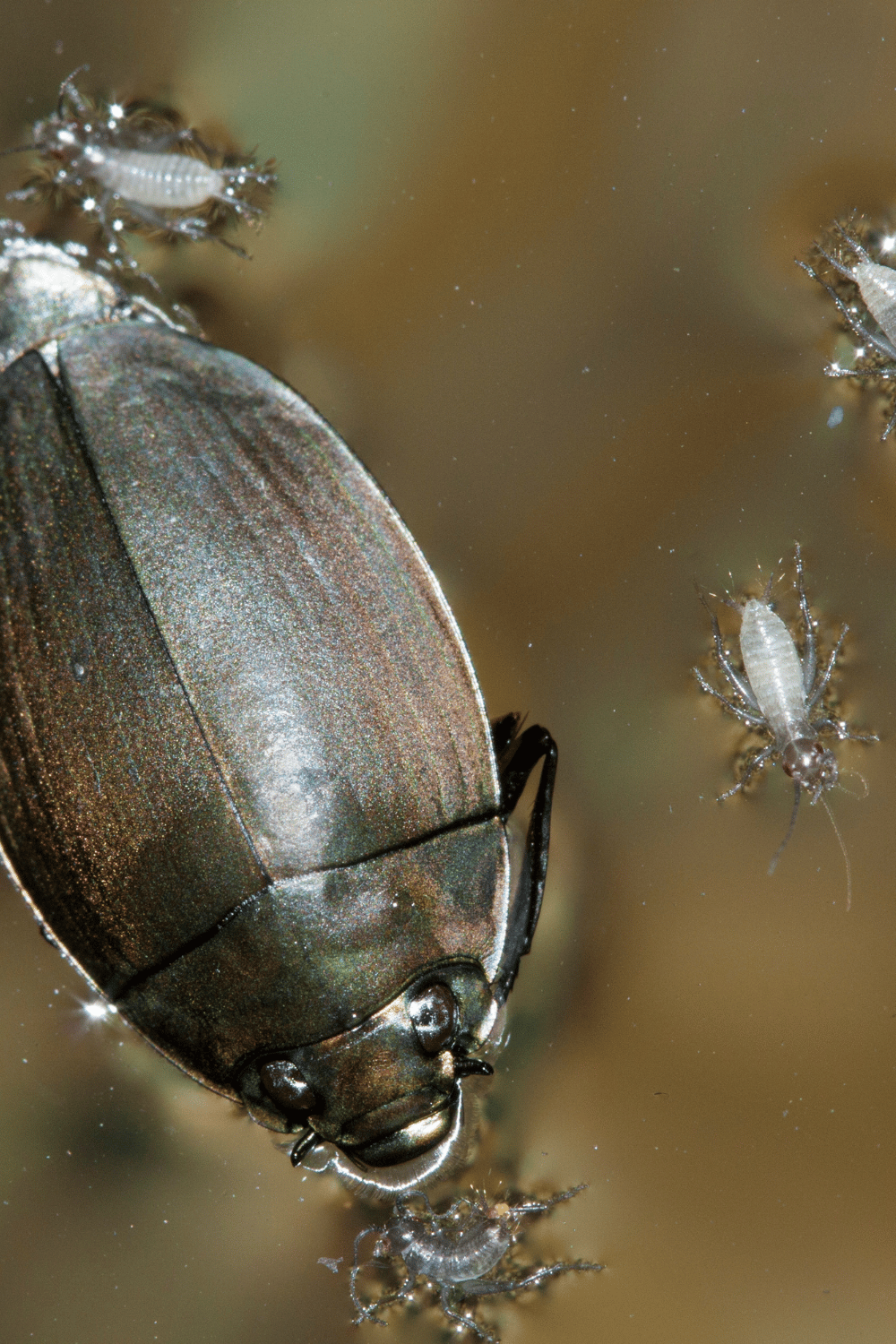 If you are an animal lover, check out these Hawks! Or maybe Salamanders are more your speed! Don't forget to check out our article on Stink Bugs in Ohio too! We have lots of information, but if you think we have missed anything out, please let us know in the comments below!
Hello! We have done our very best to ensure that the accuracy of events, hours, addresses, etc, are up to date. Please know that information can change due to weather, updated health and safety challenges, etc. If you find incorrect information, please send us an email at [email protected], and we can get it updated.

To be updated and stay connected, subscribe to our newsletter.