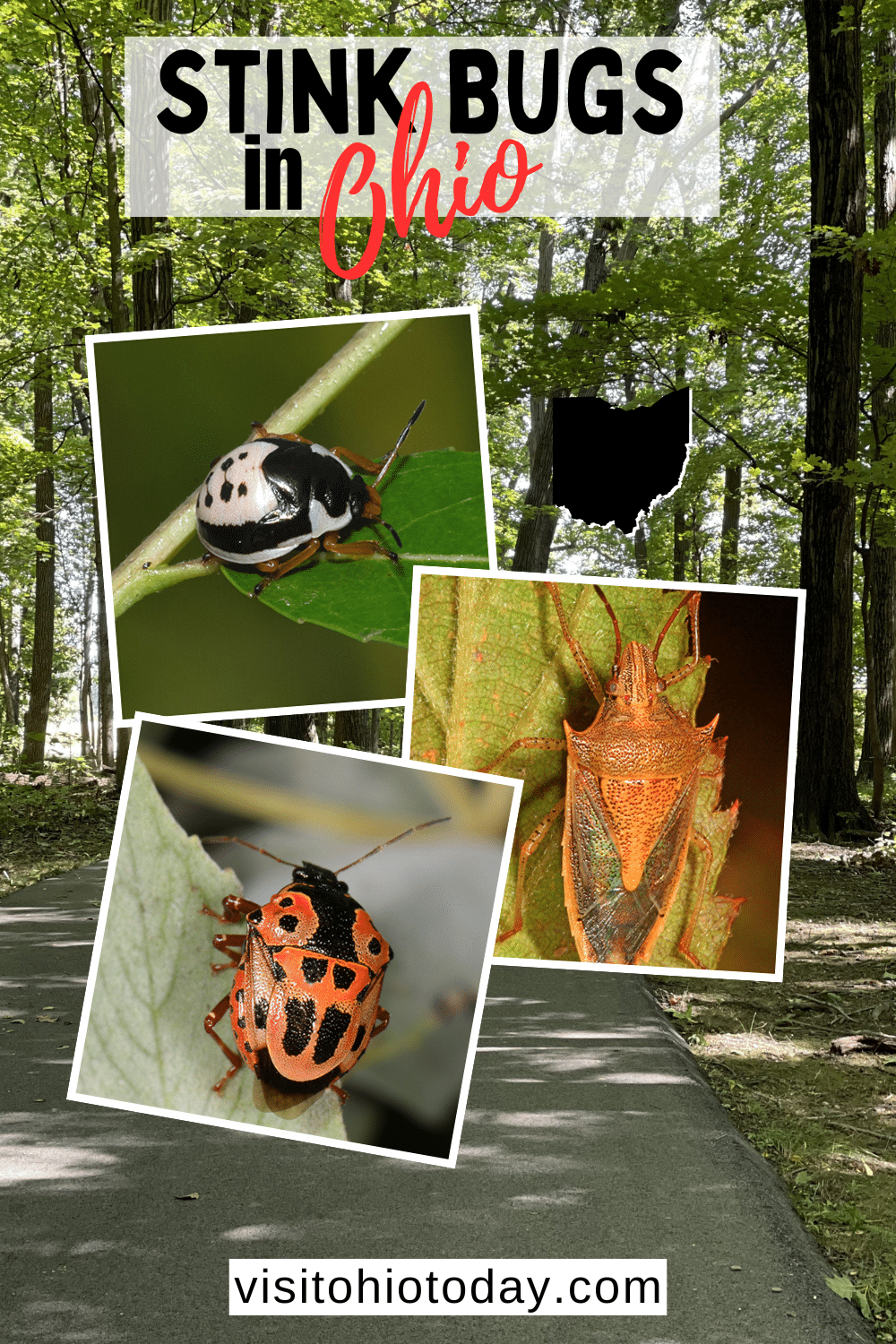 Stink Bugs are an invasive species that have only been in the United States for 25 years. In Ohio there are a variety of species of stink bugs and below are nine of the stink bugs that live in Ohio.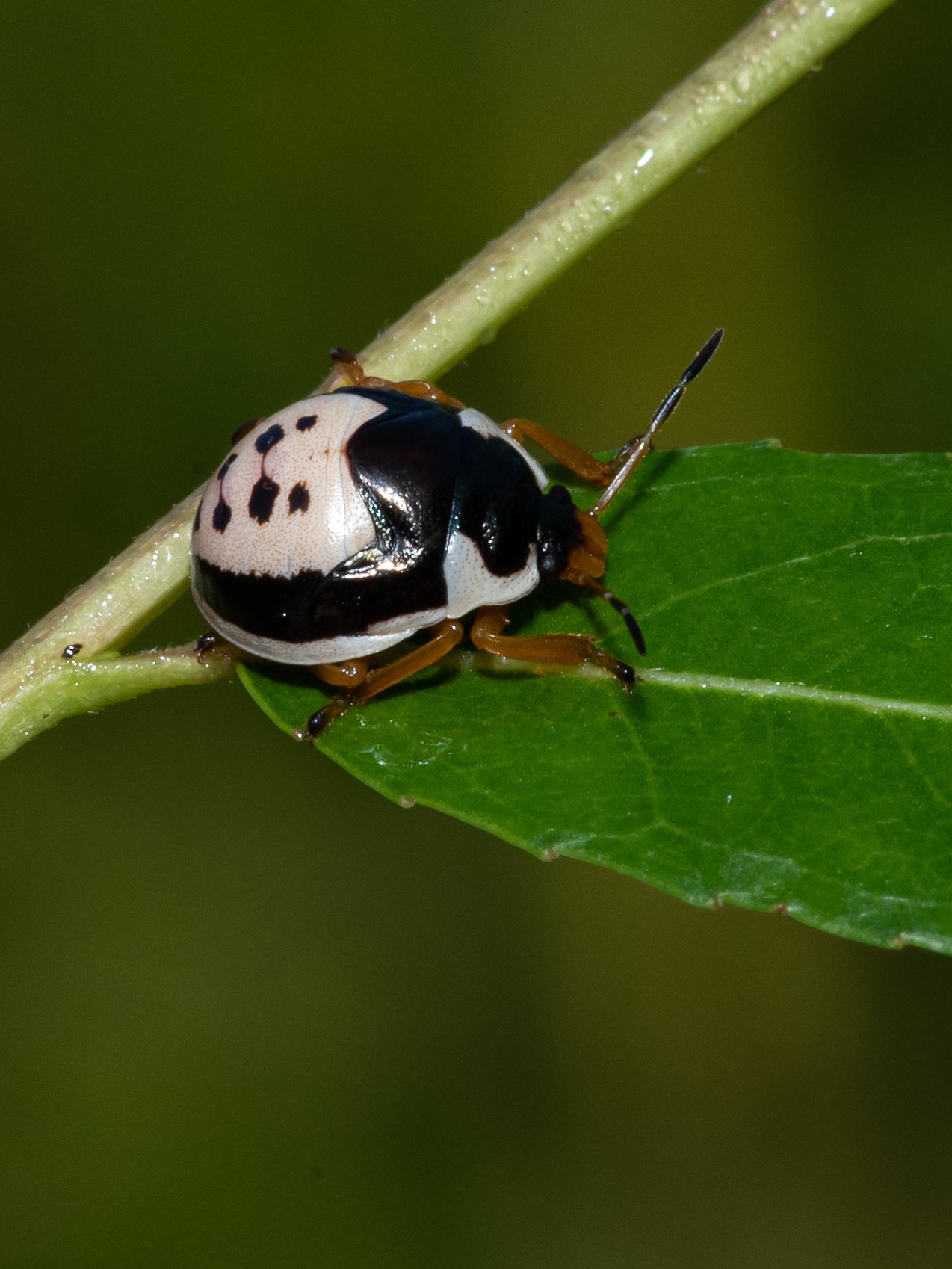 A Note Of Caution About Stink Bugs In Ohio
Whilst some Stink Bugs do indeed stink, some of them do not stink at all. Stink Bugs tend to only spray when they are nervous or feel threatened as a defense mechanism.
All of them will stink if you do decide to squash them! Some stink bugs can have a nibble as well. If they do have a nibble, it feels like a nip and only lasts a few seconds.
Nine of The Stink Bugs in Ohio
There are quite a few species of stink bugs in Ohio, we have taken a look into the habits of nine of them.
Rough Stink Bugs In Ohio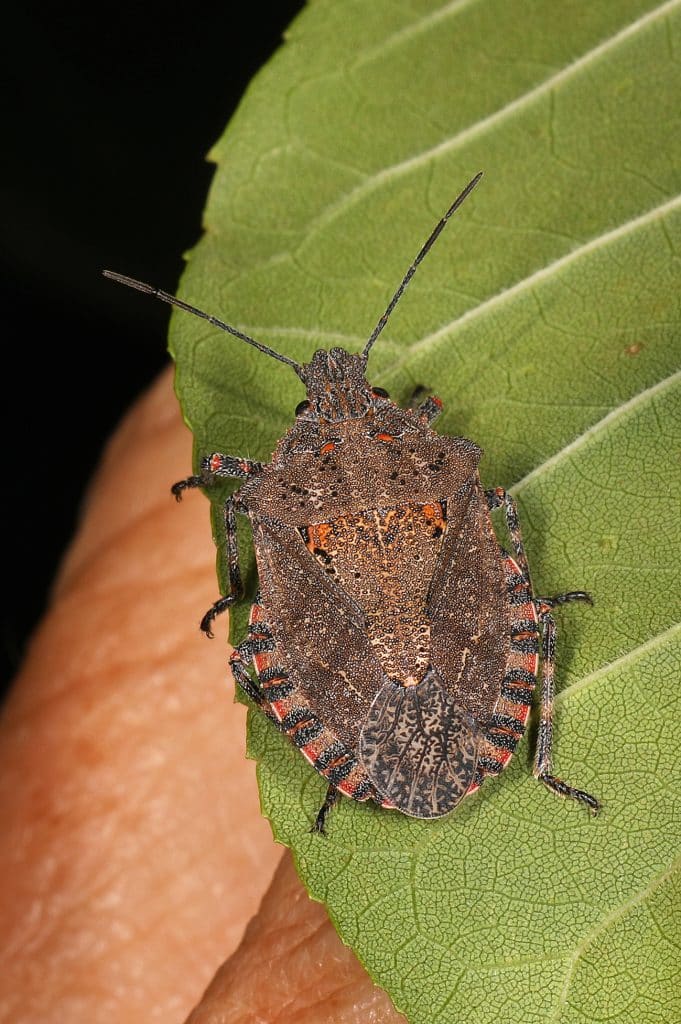 Brochymena Quadripustulata
Rough Stink Bugs are a brown-gray color with orange spots. This species is one of the most common that can be found in Ohio. They also like to eat 18 different types of plants. The issue with this stink bug is that some of the crops that they like to eat include cereals like corn. They also like to eat fruit such as peaches and apples.
Image credit: Judy Gallagher on Flickr
Black-and-Red Stink Bugs In Ohio
Cosmopepla Lintneriana
The Black-and-Red Stink Bug has a very black body and two spots of red on the body. In some individuals, this color can also be orange. At the top of the abdomen, there is a band as that is normally red, but just as with the spots, some individuals will have an orange band.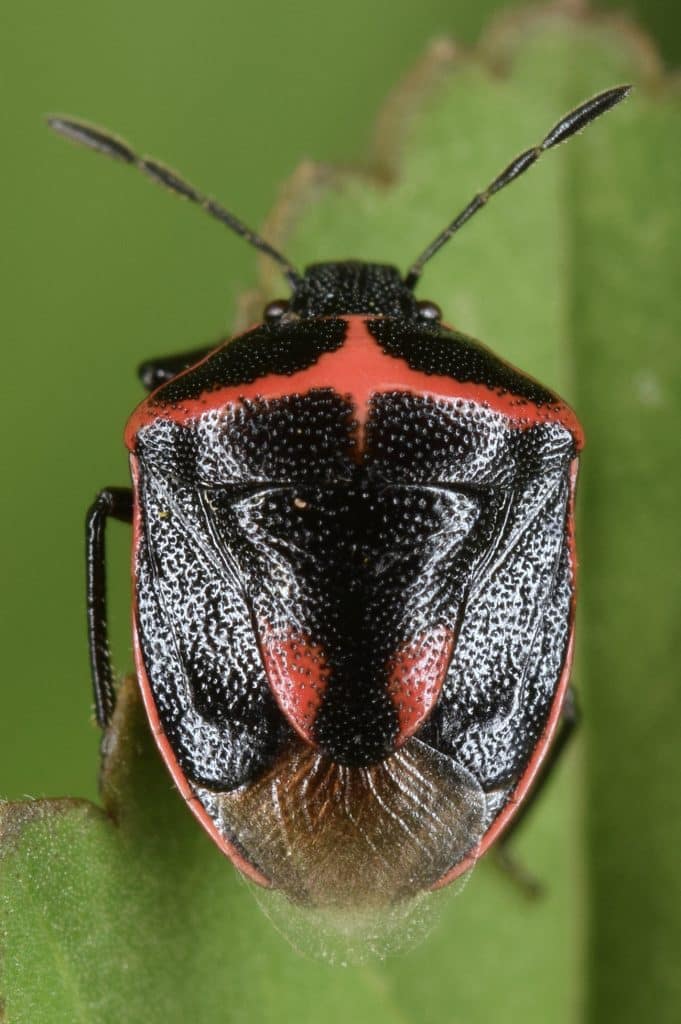 Image credit: Christina Butler on Flickr
Spined Soldier Stink Bugs In Ohio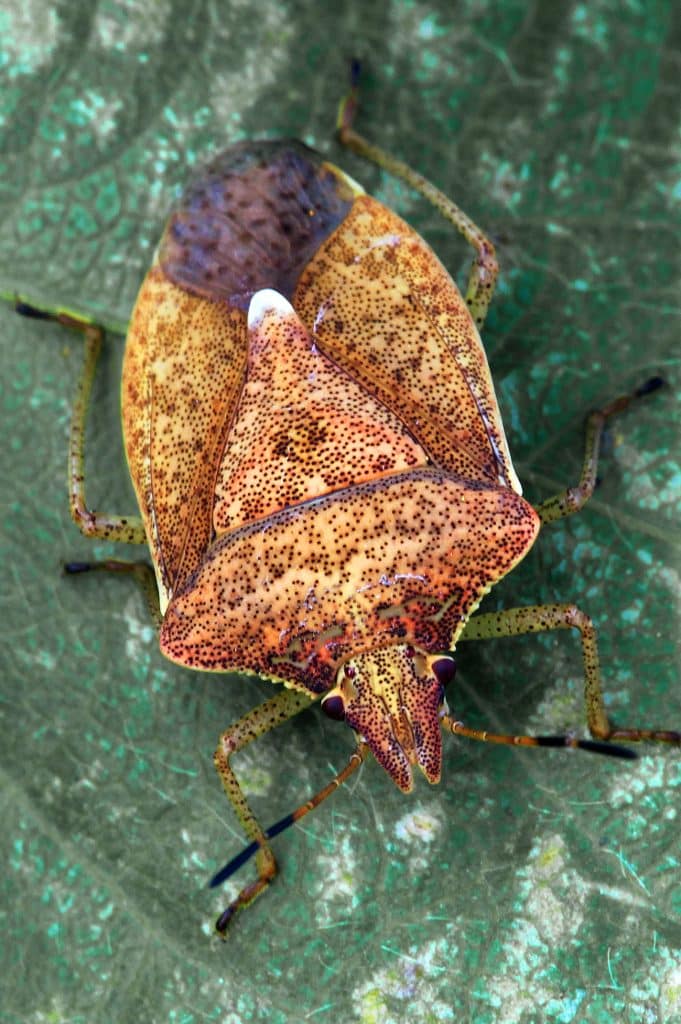 Podisus Maculiventris
The Spined Soldier Bug is brown and with yellow legs. The Spined Soldier Bug is one of the stink bugs that is beneficial as they like to eat different bugs. Their name is also a clue to their behavior as they do behave like soldiers as they protect their surroundings.
Image credit: R.S. on Flickr
Two-Spotted Stink Bugs In Ohio
Perillu Bioculatus
The Two-Spotted Stink Bug can vary in color. Some individuals will have a white body, some will have a yellow body and some even have a black and red body. To the untrained eye, they can be difficult to spot, but one thing that all of these individuals do have in common is that their beak is twice as thick as their antennae.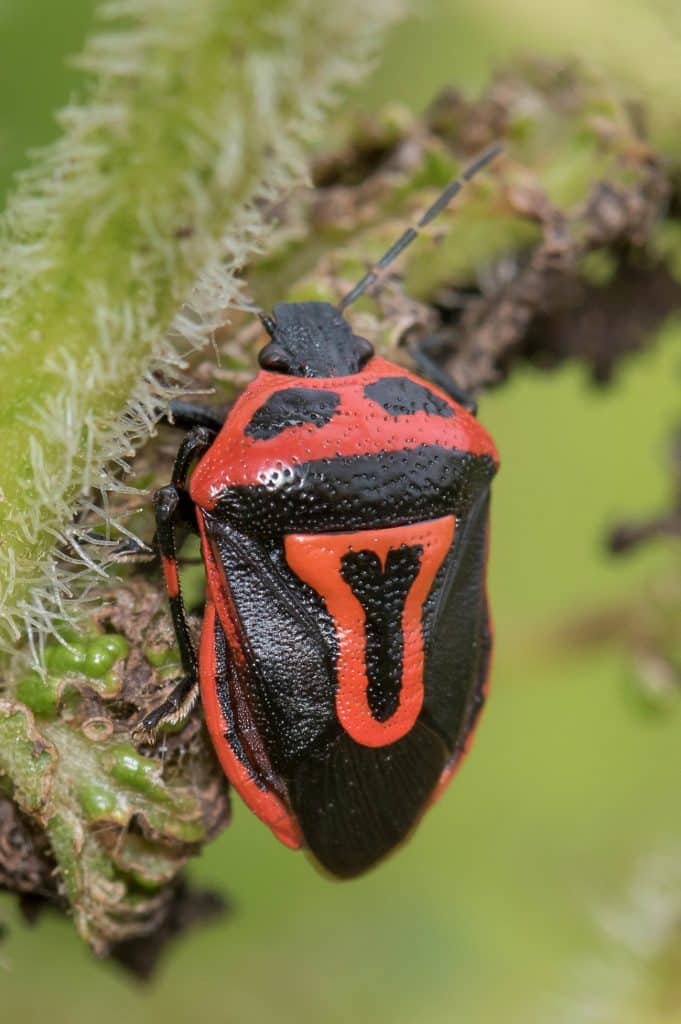 Image credit: Chris Swan on Flickr
Rice Stink Bugs In Ohio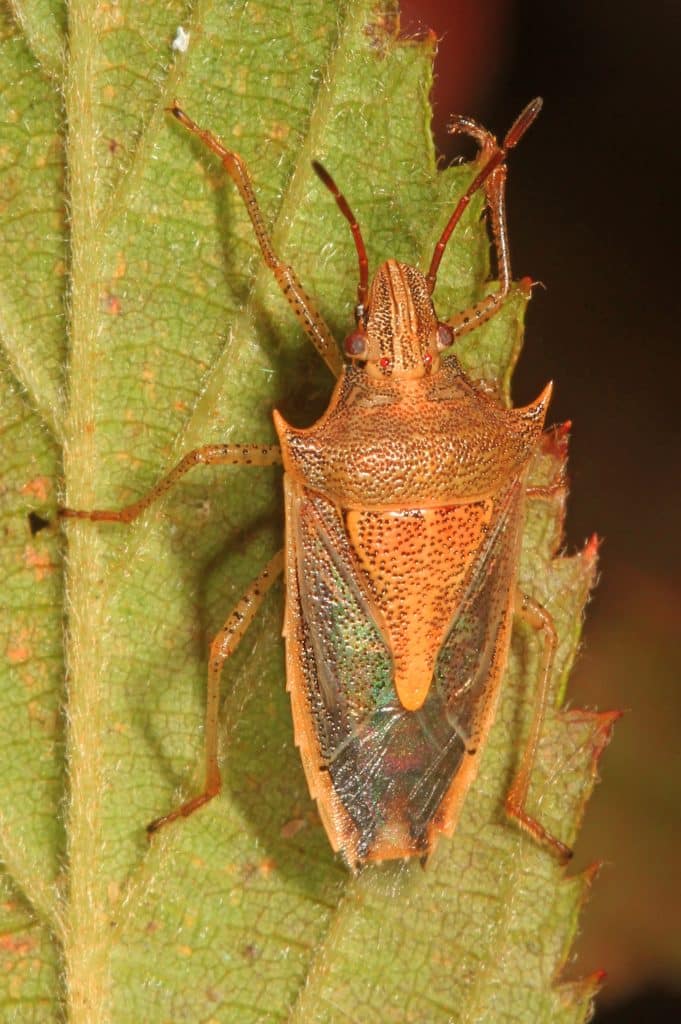 Oebalus Pugnax
The Rice Stink Bug is of a pale color and it has a yellow mark on its back that looks similar to a triangle. A previous couple of Stink Bugs above in this article are helpful to gardeners and farmers. Unfortunately, The Rice Stink Bug is not one of them.
Image credit: Judy Gallagher on Flickr
Anchor Stink Bugs In Ohio
Stiretrus Anchorago
The Anchor Stink Bug can be quite difficult to identify as its color and patterns vary among its individuals. Some of them can be black, some can be orange and some can be bright pink. One thing they do have that can help identify them is that they all have a U-shaped pattern on the abdomen.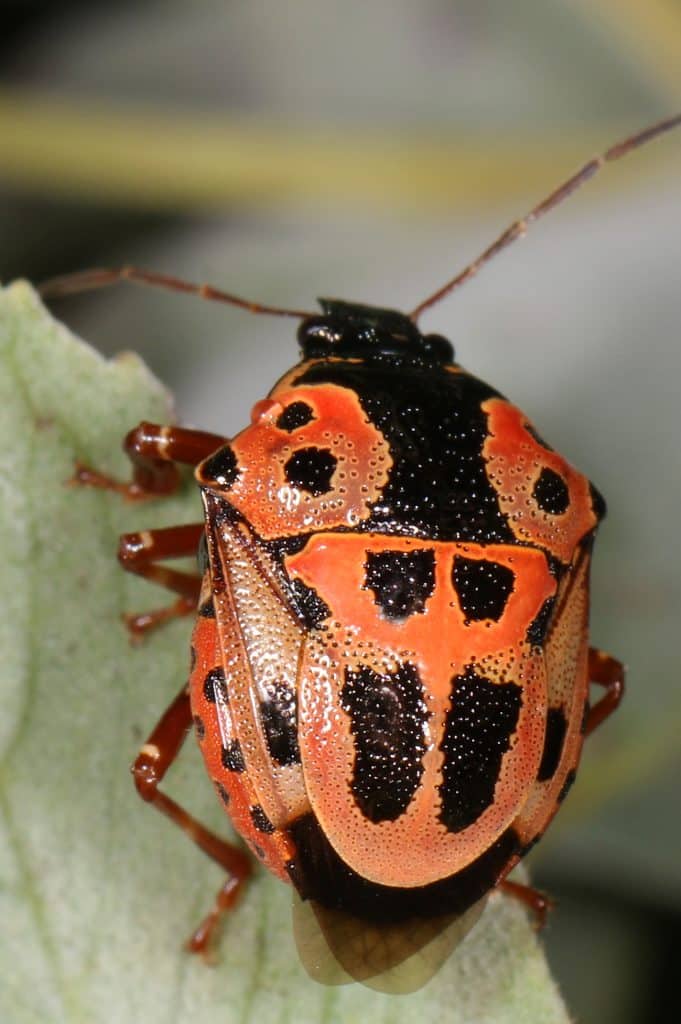 Image credit: Judy Gallagher on Flickr
Black Stink Bugs In Ohio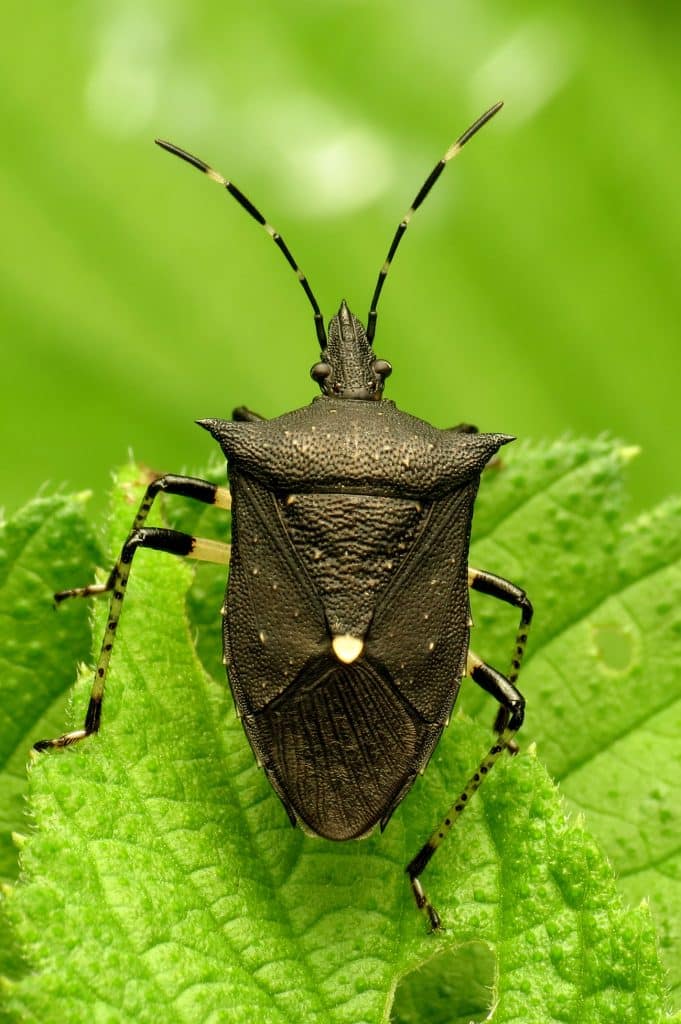 Proxys Punctulatus
The Black Stink Bug can have quite easy characteristics to spot. They are black with black and cream legs. They have one white spot in the center of their shield and they have quite pointy shoulders. Investigations into these stink bugs indicate they do not harm crops and they can be found throughout Ohio.
Image credit: Katja Schulz on Flickr
Blue Shield Stink Bugs In Ohio
Zicrona Caerulea
The Blue Shieldbug has a very attractive blue shield with a green tinge. When they are at the nymph stage, they look very similar to ladybugs. These stink bugs are very pretty, but a lot of people who do not have experience in the field of stink bugs think they look like beetles.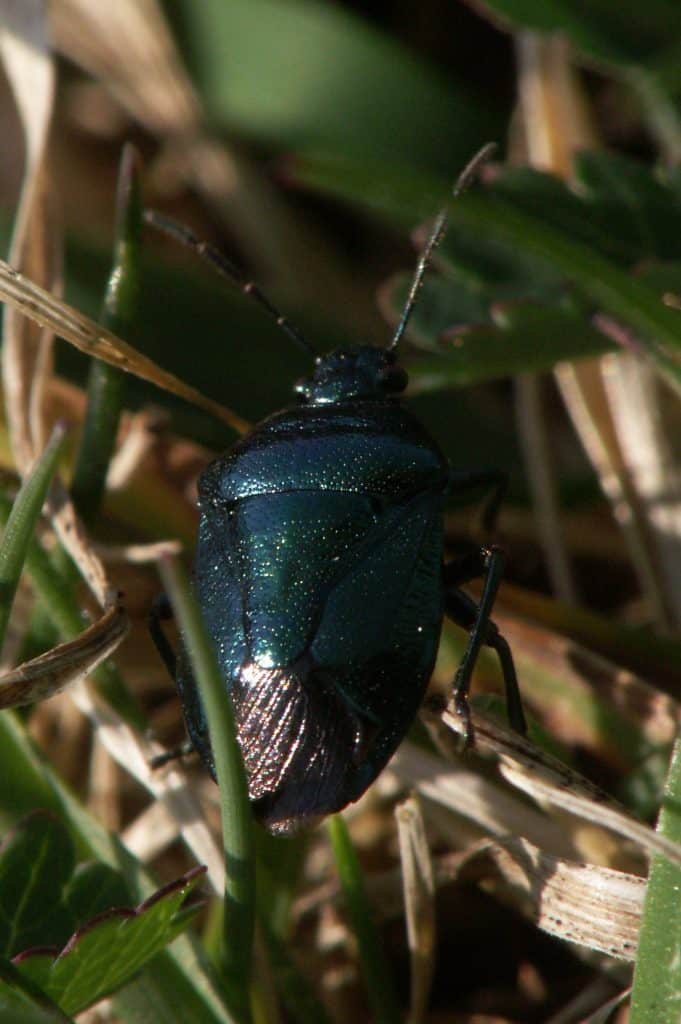 Image credit: Ashley Wood on Flickr
Brown Marmorated Stink Bugs In Ohio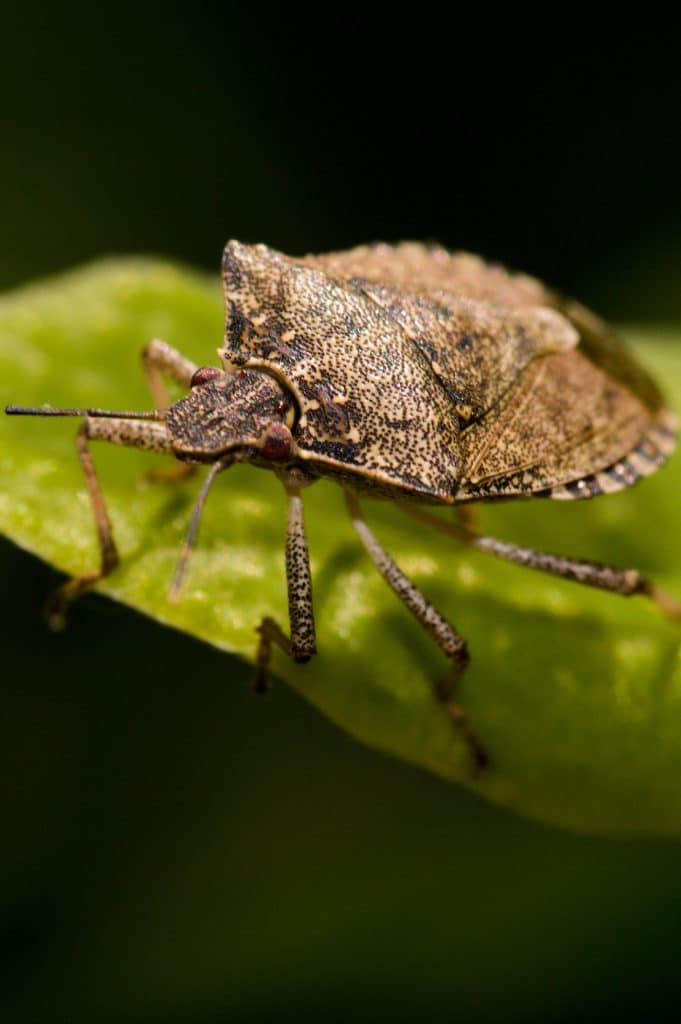 Halyomorpha Halys
The Brown Marmorated Stink Bug is brown on top and has a whitish area at the bottom of the body. Colors have been known to vary with this species, so don't be surprised to see some individuals who may be copper, red, or grey. All individuals have a blunt head and pale ring on each leg.
Image credit: Jason Randall on Flickr
More Stink Bugs in Ohio
There are a few more species of stink bugs that have been identified in Ohio, and there is at least one species that has been spotted but is currently unidentified. Here are some others that can be seen in Ohio:
Green Burgundy Stink Bug (Banasa Dimidiata)
Mormidea Lugens
Green Stink Bug (Chinavia Hilaris)
Southern Green Stink Bug (Nezara Viridula)
Red-Shouldered Stink Bug (Thyanta Custator)
Dusky Stink Bug (Euschistus Tristigmus)
Spotting Stink Bugs in Ohio
Have you spotted any of these stink bugs in your travels around Ohio? We'd love to know! Leave a comment below telling us about any of these listed stink bugs, or any others you have spotted.
If you are interested in other animals that call Ohio their home, check out this post on Caterpillars and Beetles!
There are also many Ticks in Ohio!
You can even get some information on Frogs In Ohio, Snakes in Ohio, and Garter Snakes in Ohio!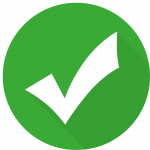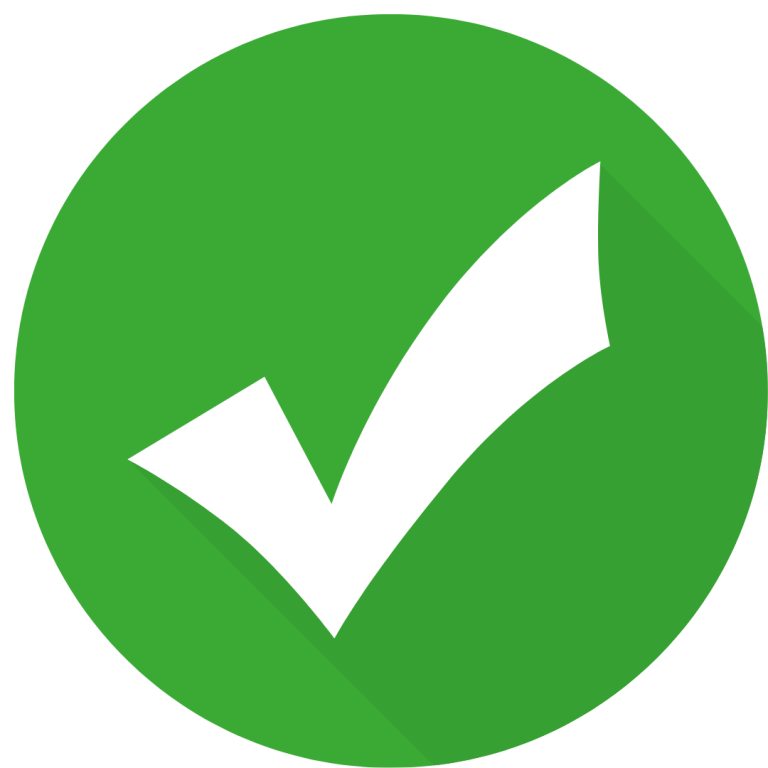 Hello! We have done our very best to ensure that the accuracy of events, hours, addresses, etc are up to date. Please know that information can change due to weather, updated health and safety challenges, etc. If you find incorrect information, please send us an email and we can get it updated.
To be updated and stay connected, subscribe to our newsletter.