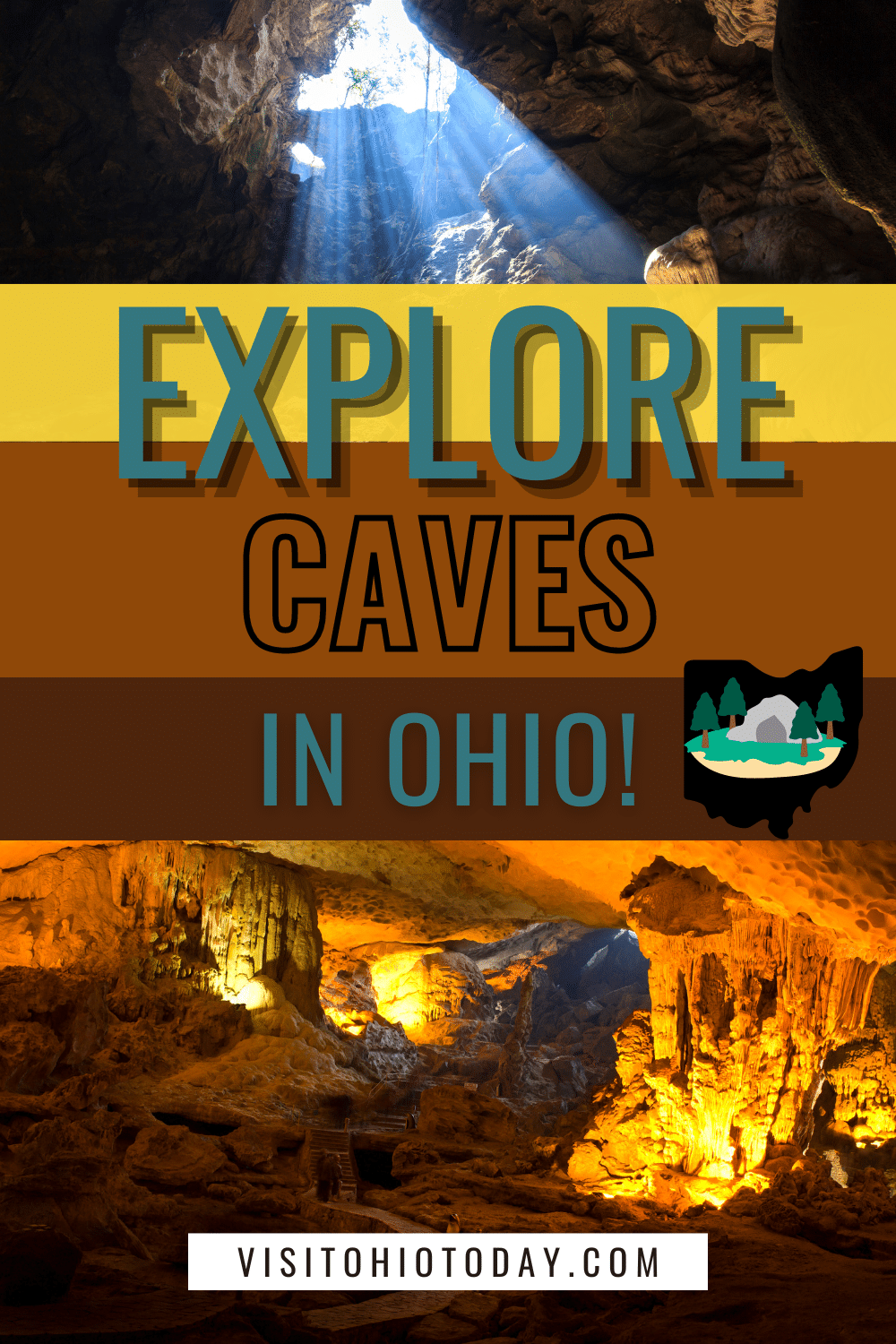 Ohio has some of the most amazing natural beauty in the American Midwest. Some of the caves that are situated around this state are simply stunning and will provide memories for years to come.
It isn't just the caves that are amazing, the countryside that the caves are located in is stunning as well and at all times of the year. Here are 11 of the most stunning caves in Ohio, so if you want to get some caving done, we can help!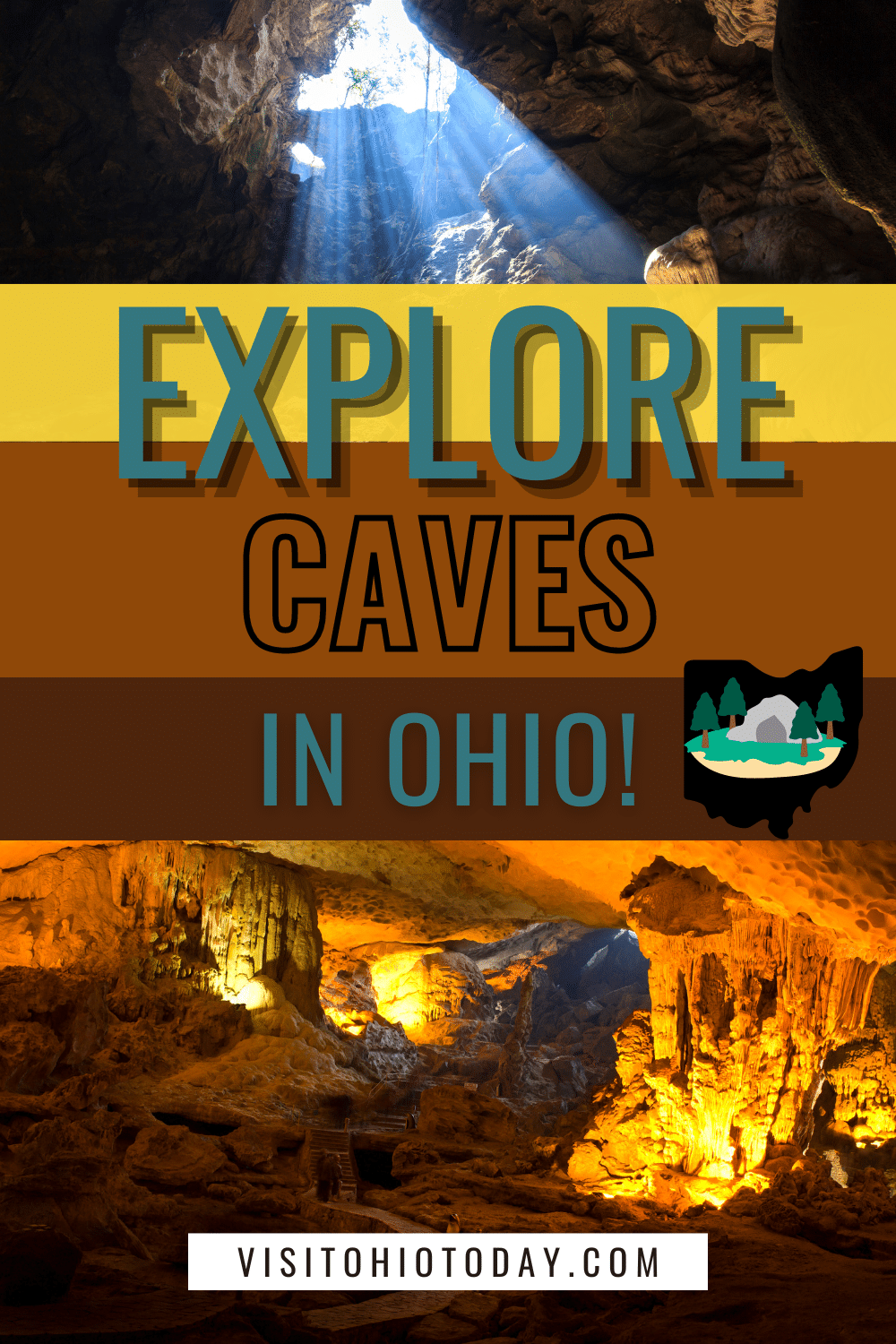 Handy jump-to links: NorthWest Ohio Caves | NorthEast Ohio Caves | Central Ohio Caves | SouthWest Ohio Caves | SouthEast Ohio Caves
Map of Caves In Ohio
In this post, we are not only talking about the kind of cave houses you would expect to see in an episode of The Flintstones! We are also talking about caves that are more like caverns, and caves that are an overhang or shelter...nonetheless, they still fall under the category of caves!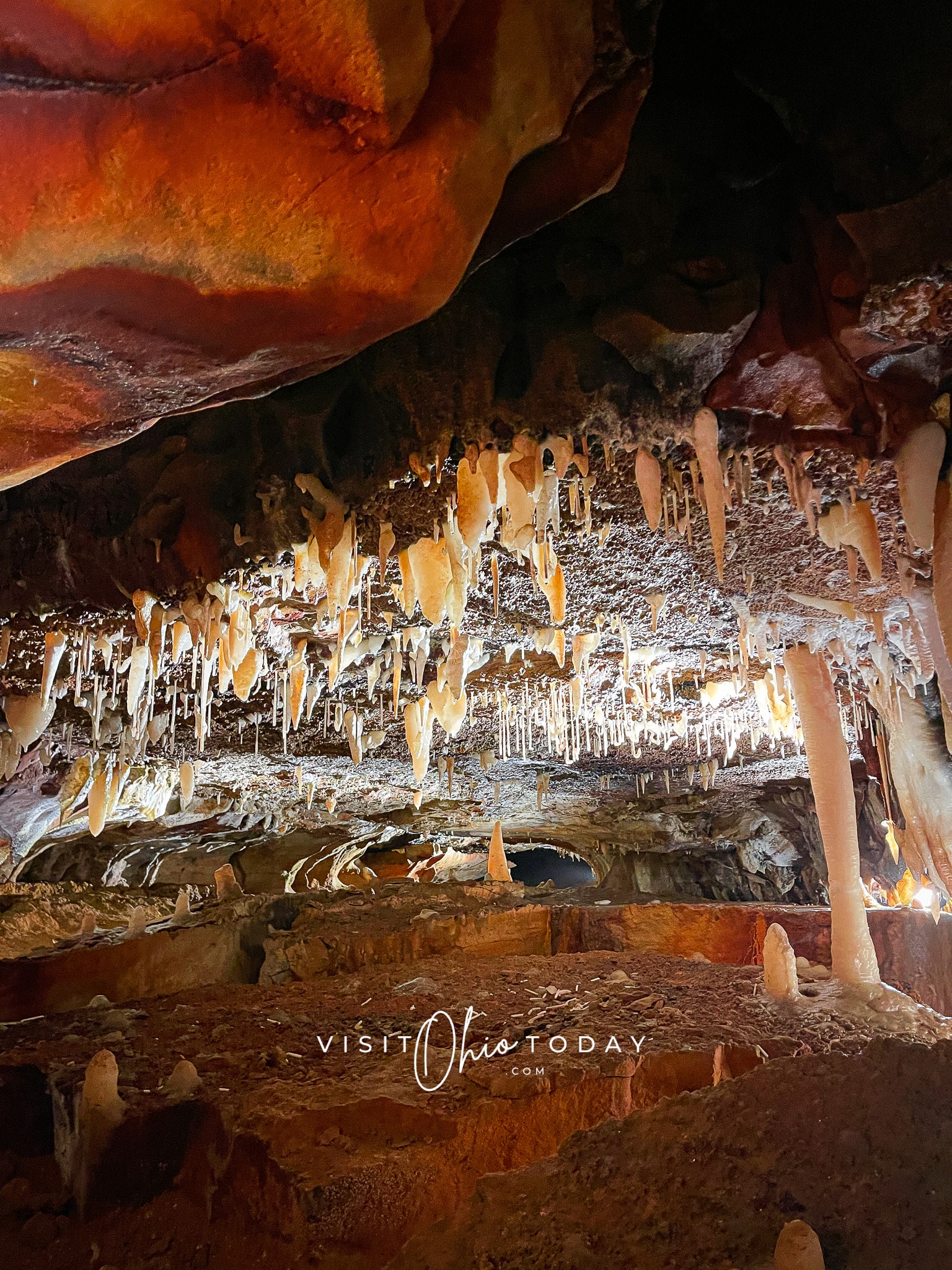 Northwest Ohio Caves
Seneca Caverns Caves In Ohio (Caves in Ohio)
This is a very interesting place as visitors will need to take a 100 feet descent down the Cavern so that they are able to see the Ole Mist'ry River. Seneca Caverns can boast that it is a national landmark and it has a stunning water feature. This water feature is due to the water table in the area. It must also be noted that swimming is prohibited in this cavern due to the locals wanting the water to be as clean as possible and the water is quite nippy as well.
Address: 15248 E. Township Road 178, Bellevue, OH 44811
Perry's Cave Family Fun Center (Caves in Ohio)
In this blog, we have talked about the different caves in Ohio that have fantastic beauty and are fantastic places to visit. Perry's Cave fits the bill as well, but it also offers a few activities on top of a standard visit. At this cave there are some different out of the box activities that visitors can partake in:
Antique car museum
Mini Golf
Butterfly House
Gemstone mining
The maze
Rock wall
There is also a place to buy snacks, so visitors here can actually make a full day of it thanks to being able to get food and drink, on top of the various activities that are available. The maze is a highlight of this attraction, and it is very challenging. If one gets lost in the cave, head for the tower. If you cannot see the tower, the staff will come and find you!
Crystal Cave (Caves in Ohio)
Crystal Cave can boast the largest known geode in the entire world! This geode was found by accident by the Heineman Winery that was constructing a well! Visitors are able to explore the geode and the geode is 40 feet under the ground. After visiting the geode, visitors can enjoy a drink and as this is in the heart of Ohio wine country, some of the finest local wines are on offer in this area.
Northeast Ohio Caves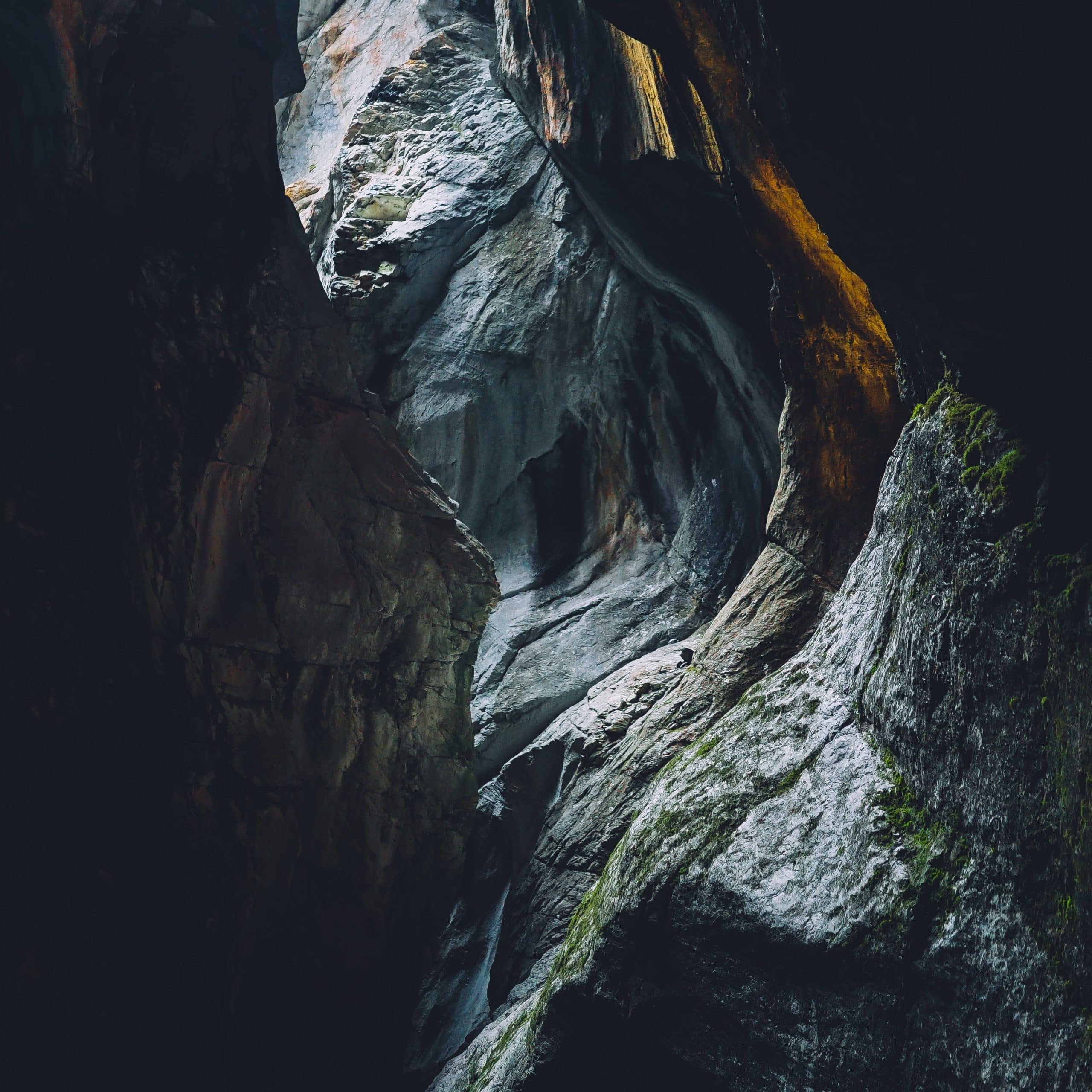 Mary Campbell Cave (Caves in Ohio)
This cave (formerly known as "Old Maid's Kitchen" and was occasionally used to house white captives) is situated in Gorge Metro Park. It has taken over 12,000 years for Mary Campbell Cave to be carved out of the rock by the area's natural water resources. The water source responsible for this is the Cuyahoga River which has carved this rock for thousands of years. Mary Campbell was a young girl who was taken captive by the Native Americans during the French and Indian war. It was in this cave that the Native Americans would use as a shelter between attacks and maneuvers.
Address: 1160 Hillcrest Dr, Cuyahoga Falls, OH 44221
Central Ohio Caves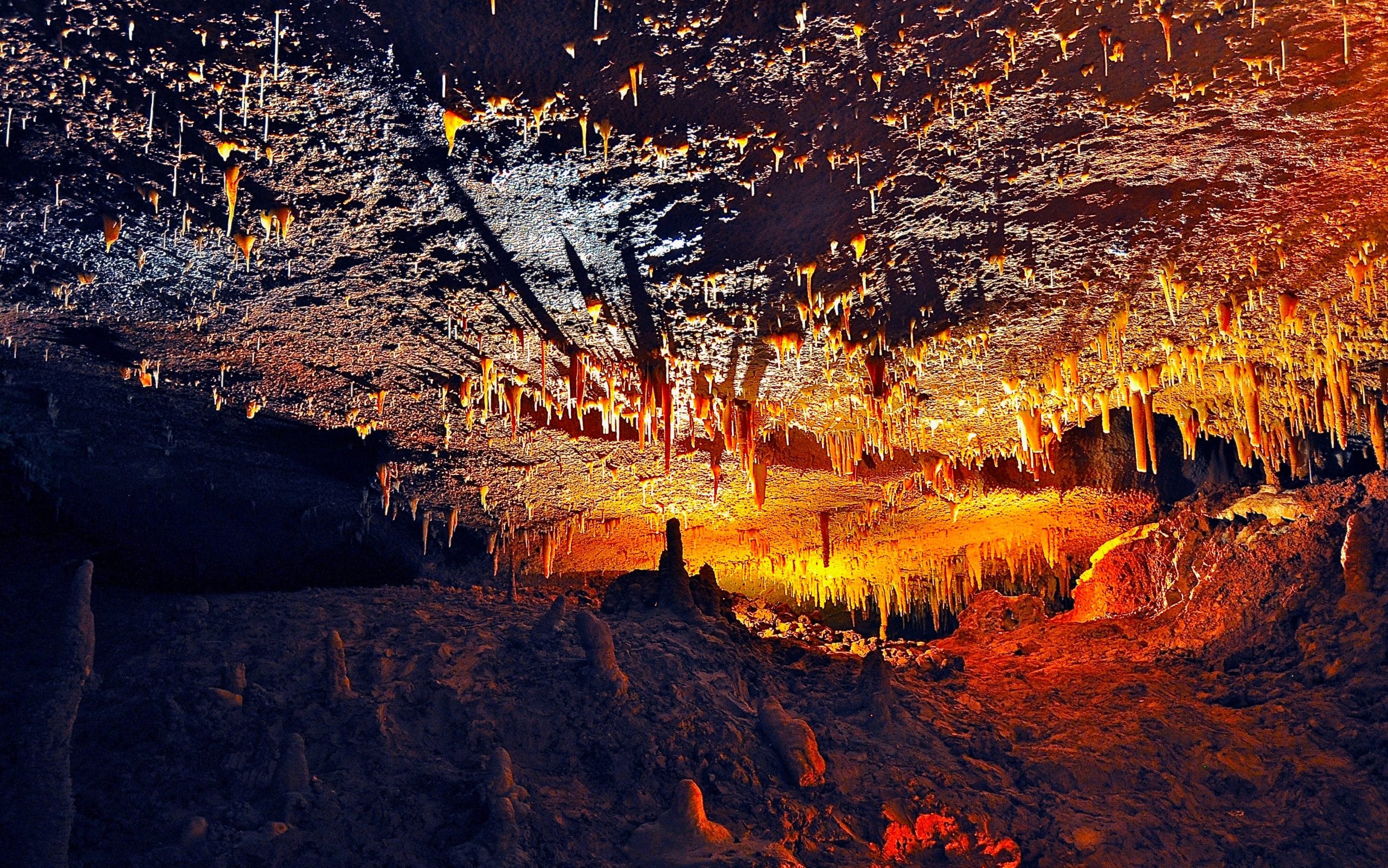 Olentangy Indian Caverns (Caves in Ohio)
Olentangy Caves have been a firm favorite with the good folks of Ohio for years. It is well known that a lot of schools and colleges come to this cave to admire its natural beauty and to see some of the fantastic wildlife that is in this area. These caves used to be home to the Wyandotte Native Americans. After having a look around the cave, a lot of visitors will do some sifting in the sand and if one is lucky, then you may be able to find some gemstones and Native American Indian artifacts.
Address: 1779 Home Road, Delaware, OH, 43015, United States
Southwest Ohio Caves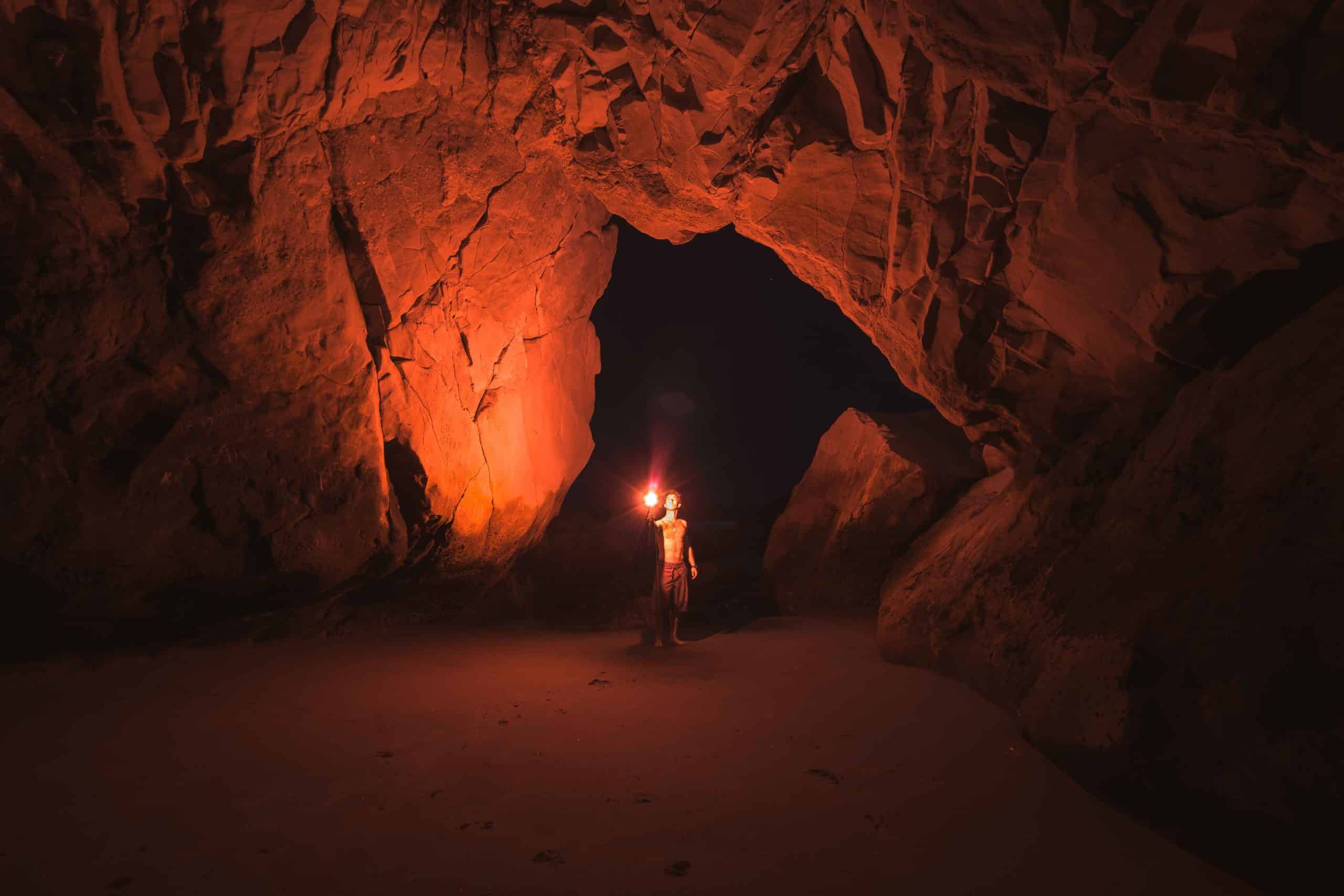 Ohio Caverns (Caves in Ohio)
Ohio Caverns are made exclusively from Limestone, like a lot of caves that can be found in the United Kingdom. These caves are created over hundreds of thousands of years. Water will start dripping onto the limestone and as the years roll on by, the water will gently carve out the caves and this is what we have been left with today. Ohio Caverns attracts visitors from the United States and further afield due to its natural beauty. Visitors to this cave bow down to the Crystal King. A huge highlight of this cave is the massive stalactite that is said to weigh over 400 pounds and is just shy of five feet in length. It is also said that the Crystal King is over 200,000 years old!
Address: 2210 East State Route 245 West Liberty, OH 43357
Zane Shawnee Caverns and South Wind Park (Caves in Ohio)
Zane Shawnee Caverns is an experience that will live long in memory due to the fantastic shapes within the caverns. This park is owned by the Remnant Band of the Shawnee Nation. If visitors are lucky to be in the area at certain times of the year, they are able to see some events that take place in the caverns. Some of the events that are hosted are powwows and festivals. Another treat for visitors is that there is even a museum on the site and this museum has some great information on the local area that is useful if folk want to explore the area a bit more.
Southeast Ohio Caves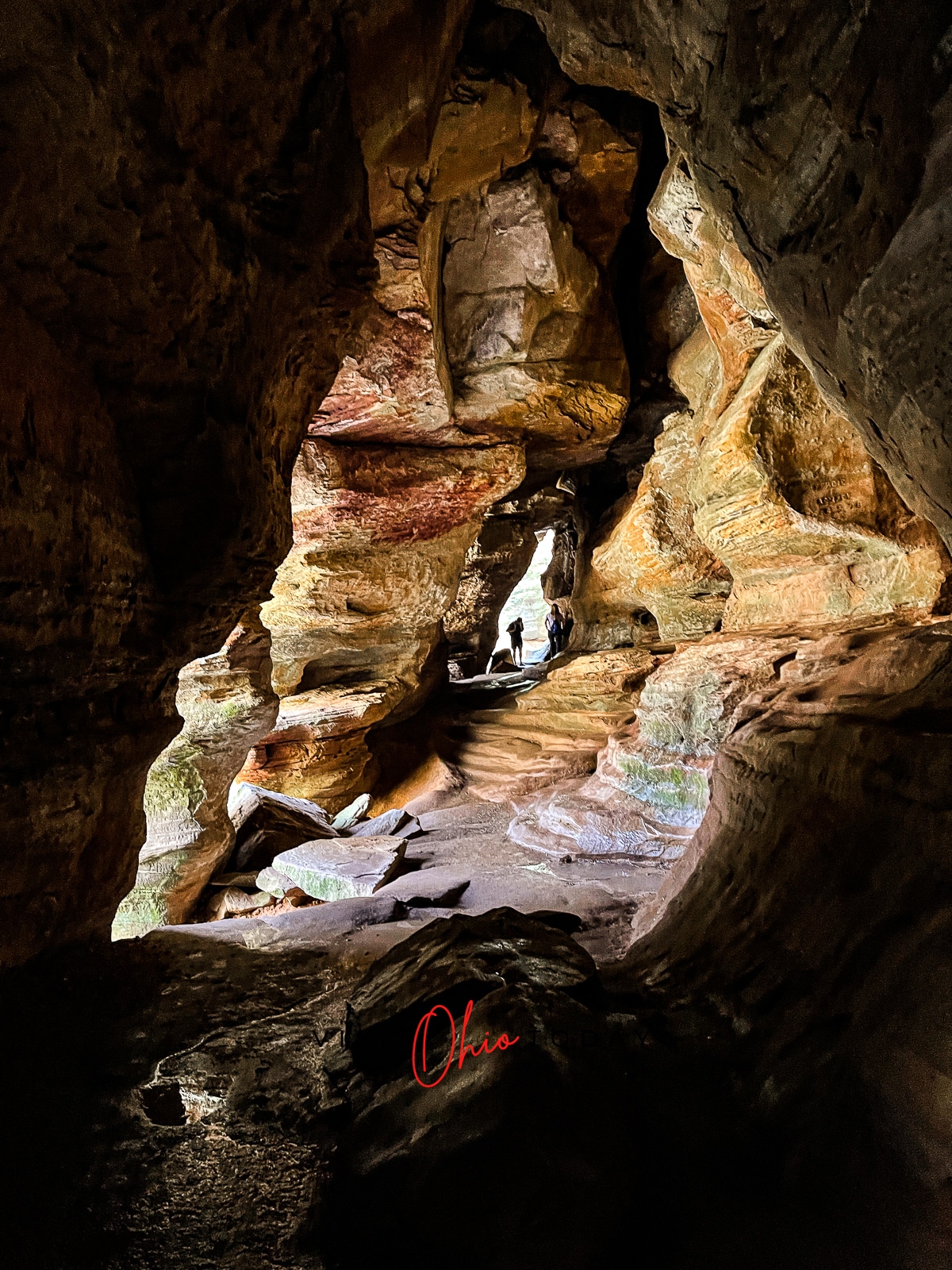 Rock House in Hocking Hills State Park (Caves in Ohio)
Rock House is incredibly unique within the Hocking Hills Region, it is one of 7 hiking trails in the area. It is unique as it is the only true cave in the park. It has a tunnel-like corridor and it is situated up a 15-foot cliff. This House of Rock has a 25 foot ceiling and the main corridor is 200 feet long and it is around 20-30 feet wide.
Address: Rock House Caves 19852 OH-664 S Logan, OH 43138
Check out our blog post about Rock House Caves!
Rockbridge State Nature Preserve (Caves in Ohio)
This place is a stunning place to visit if one is in the area. Rockbridge is a true highlight of this area's beauty. It gets its name from the rock formation that spans across the area and can be used as a bridge. This is a wonderful place to go hiking and to also explore the local flowers, trees, and wildlife. This is a great place to visit and it is great at all times of the year. There is also rock in the formation of an overhang cave, this is known as the "Rock Shelter".
Check out our blog post about Rockbridge!
Address: 11475 Dalton Road, Rockbridge, OH 43149
Ash Cave (Caves in Ohio)
Ash Cave is situated in the stunning Hocking Hills State Park. It is the largest recess cave located east of the Mississippi River! Ash Cave is open all year round, and is a must-see for visitors to the Hocking Hills area! Even in the cold of winter, it truly is a sight to behold!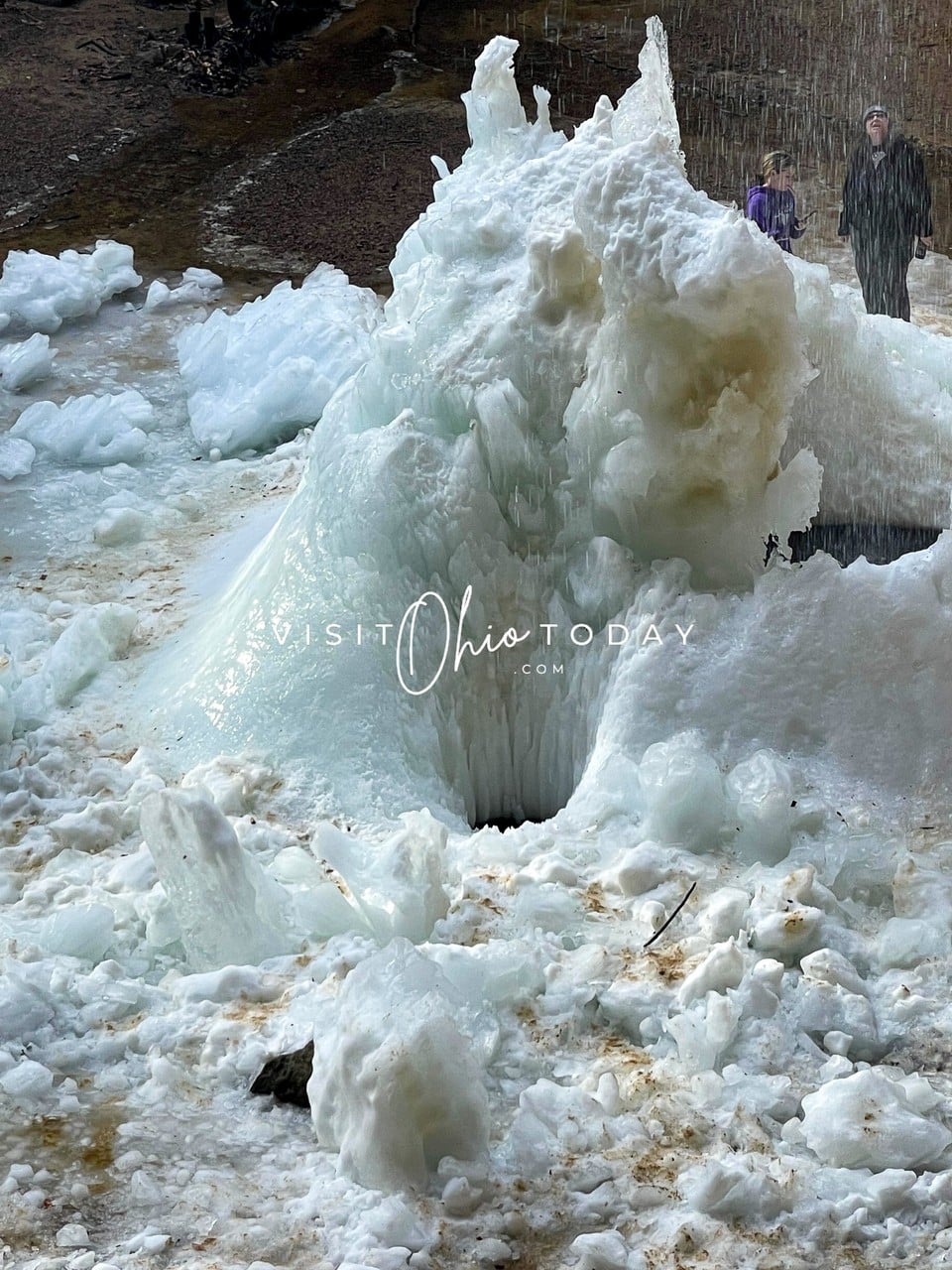 Address: 27291 State Route 56, South Bloomingville, OH 43152. | GPS Tracking: (39.395993,-82.545927) There is also a Facebook page which is generated by member check-in's to the cave and trail!
Be sure to check out our full article about Ash Cave!
Old Man's Cave (Caves in Ohio)
The actual cave located at Old Man's Cave is not what you could consider as grand as others we've mentioned, but it is still definitely worth a visit! The small cave is located on site and was once lived in by brothers Pat & Nathaniel Rayon, who arrived in the area during 1795.
Old Man's Cave is located at: State Route 664, Logan OH 43138 | GPS Tracking: (39.437176, -82.539667)
Do you have a favorite cave to visit, or maybe know of some we didn't include? Drop us a comment below OR email us at team (at) visitohiotoday (dot) com and we'll get them added!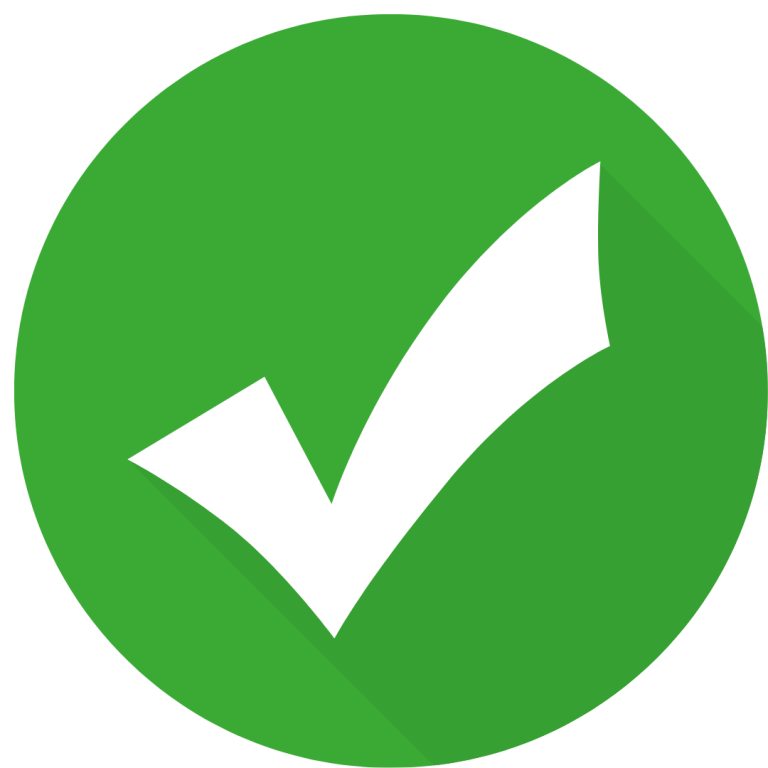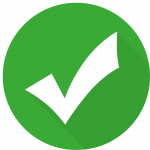 Hello! We have done our very best to ensure that the accuracy of events, hours, addresses, etc are up to date. Please know that information can change due to weather, updated health and safety challenges, etc. If you find incorrect information, please send us an email and we can get it updated.
To be updated and stay connected, subscribe to our newsletter.