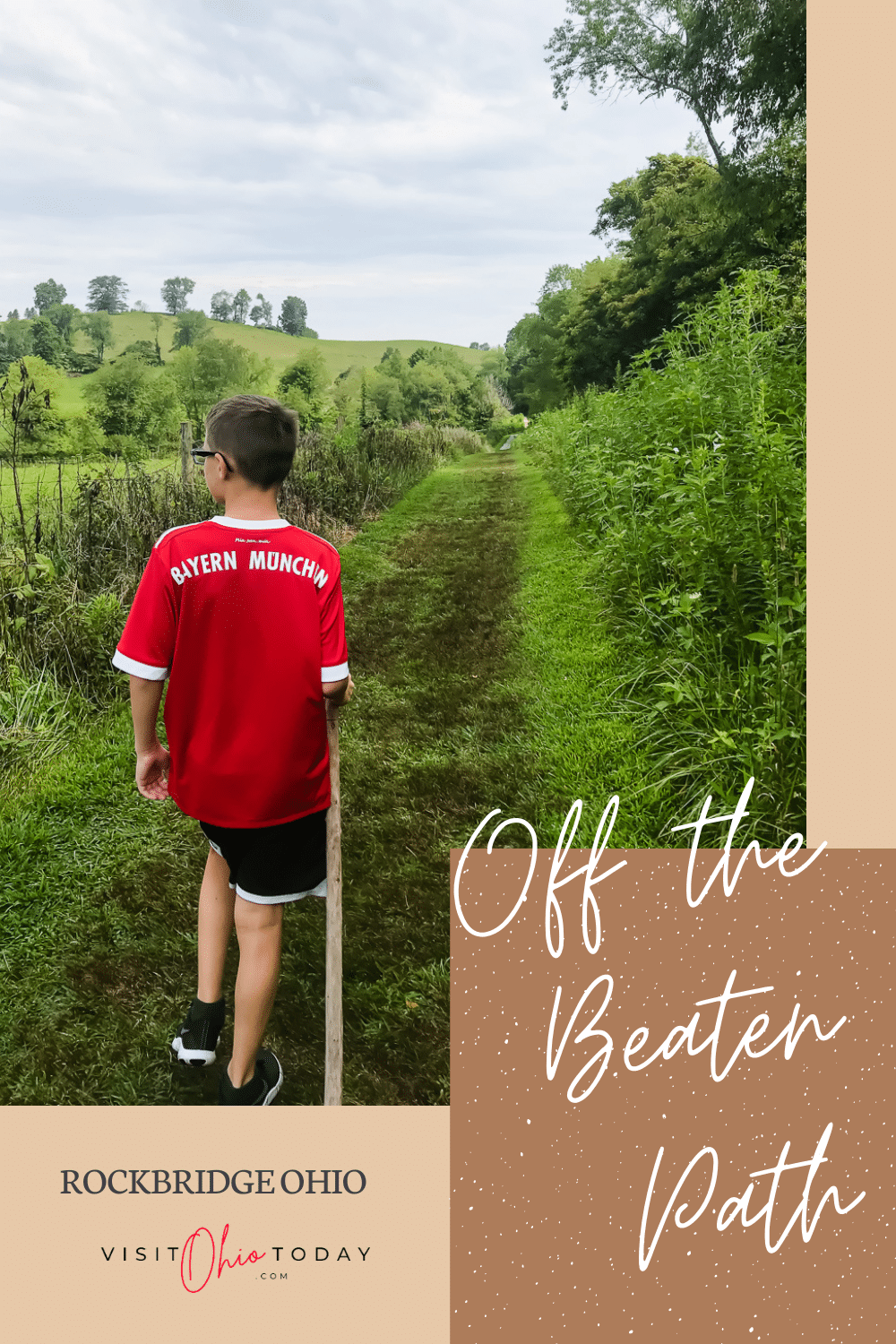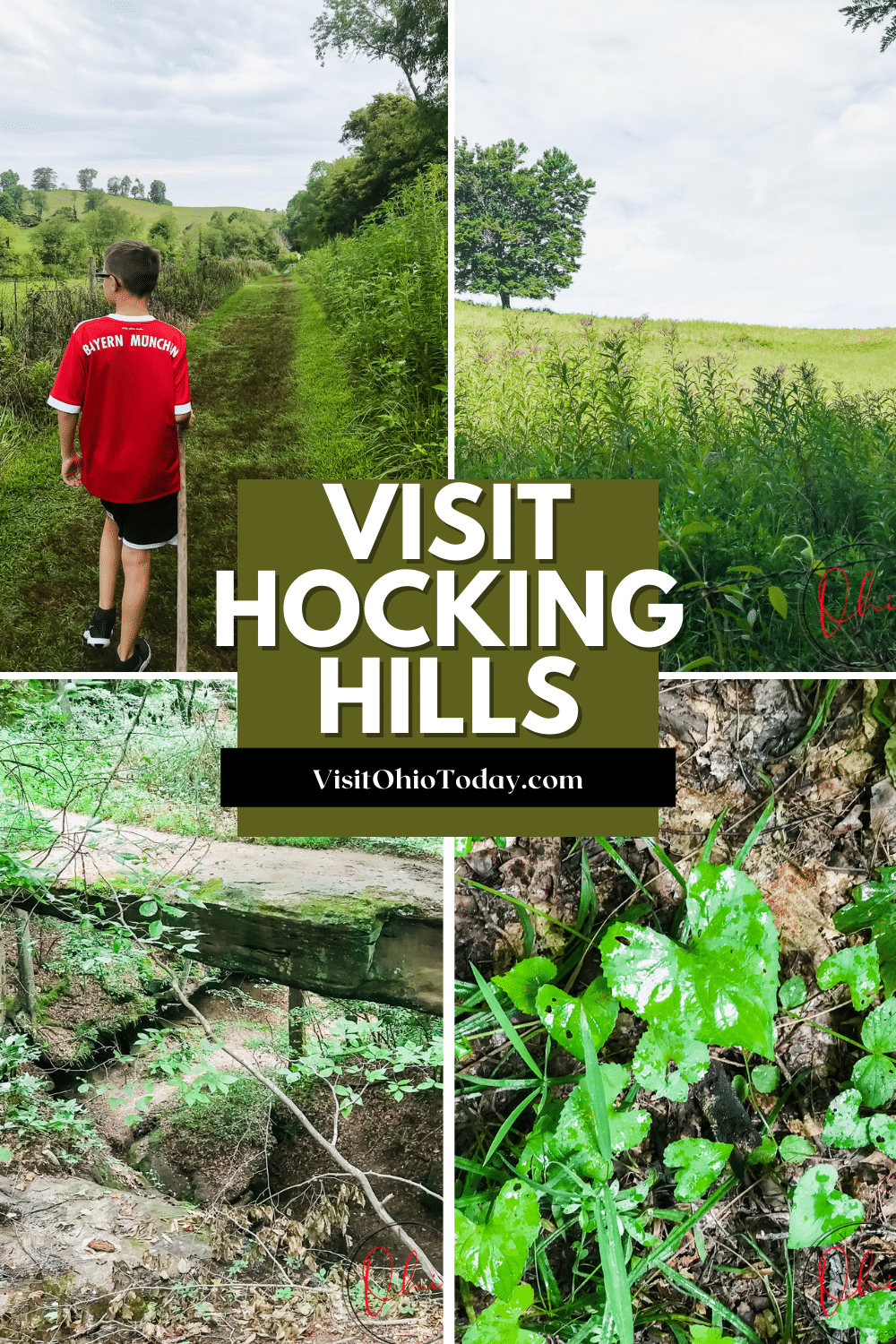 Rock Bridge State Park is a beautiful easy to moderate hiking trail to a natural bridge way, located in the Hocking Hills area.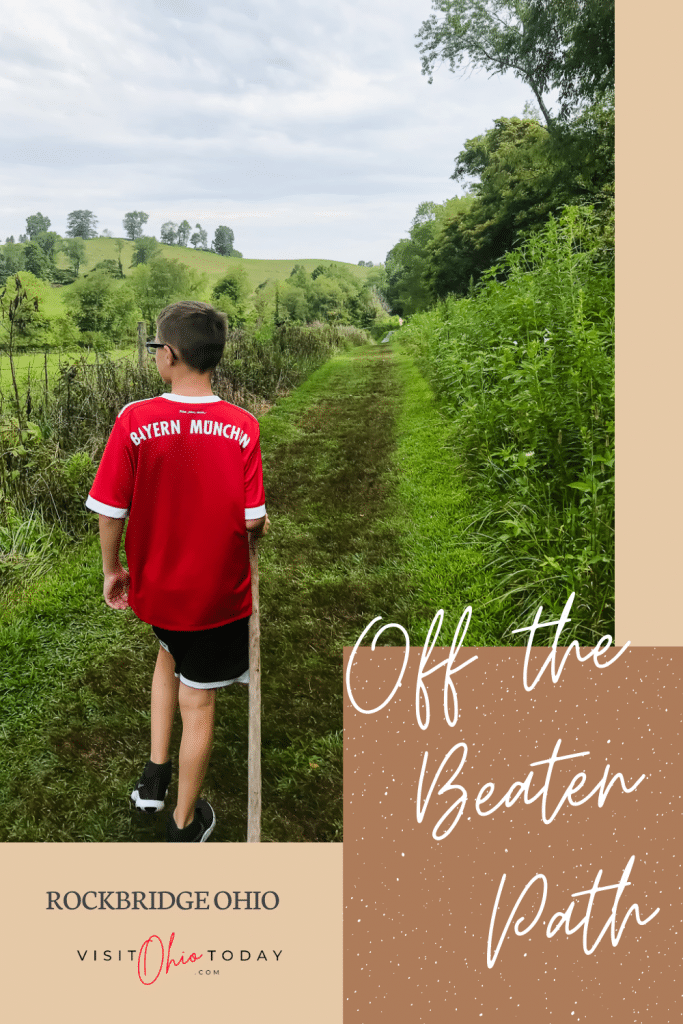 Visit Rock Bridge State Park
Rock Bridge State Park is located in Hocking County in the Hocking Hills area. Rockbridge is a natural bridge (or arch) that spans about 100 feet long and is 10-20 feet wide at parts. This natural bridge was created hundreds of thousands of years ago when Ohio was under a warm inland sea.
Trails at Rock Bridge State Nature Preserve
To get to this wonder of nature, you will access the trail from the parking lot. The trail starts with an easy connector trail from the parking lot. This is an easy trail, just less than a ½ mile. It is mostly a narrow piece of land without much shade. The connector trail is a gentle walk.
The trail walking to the bridge forms a 1 mile circle, called Natural Bridge Trail. When the trail splits there isn't a better way to hike (right or left), so we'll let you choose your own adventure when it comes to that. Don't forget your walking sticks!
If you go to the left, you will find Rockbridge about ½ way through the loop. At that point, you can circle back the way you came or finish out the loop.
If you decide to go right (or straight) when the trail spilts you will need to pay attention when the trail splits again to the right. When the trail splits a second time (to the right), that is Rockbridge Shelter Trail, that is a ¾ mile loop. If you want to extend your hike, you can add this in. If you want to see the bridge only, go left and stay off the shelter trail when it opens up to the right.
When you arrive at the bridge, please use extreme caution as this natural bridge does have drop offs and does not have safety railings. Please follow all Rock Bridge State Nature Preserve rule and guidelines.
Once you are at the bridge, there is a spur trail that leads down to the water. This is often accessed by those taking part in a river tour via Hocking Hills Canoeing.
This trail is not stroller friendly. There are steps and turns made of rock and trees. This trail has sunny spots but does have lots of shade once you are on the Natural Bridge Trail. This trail has been labeled between easy and moderate.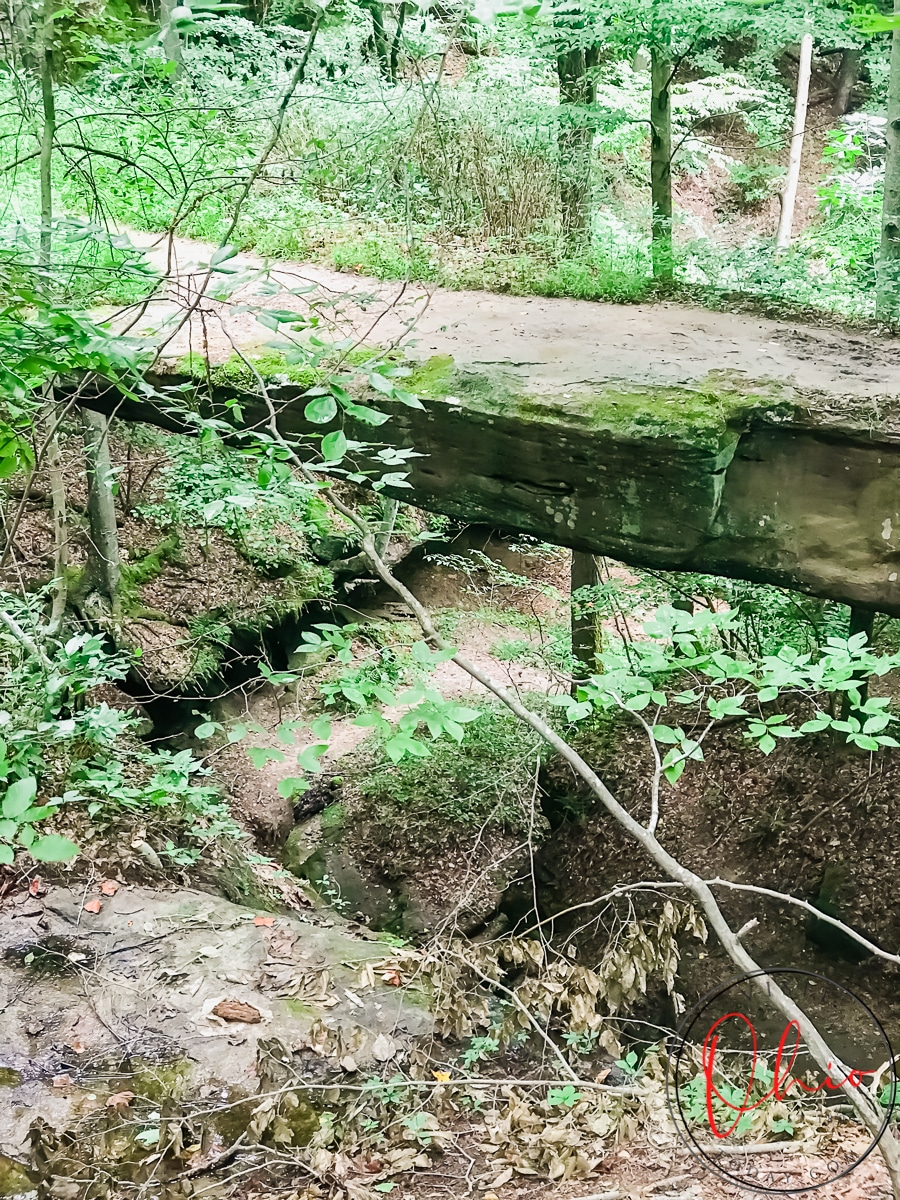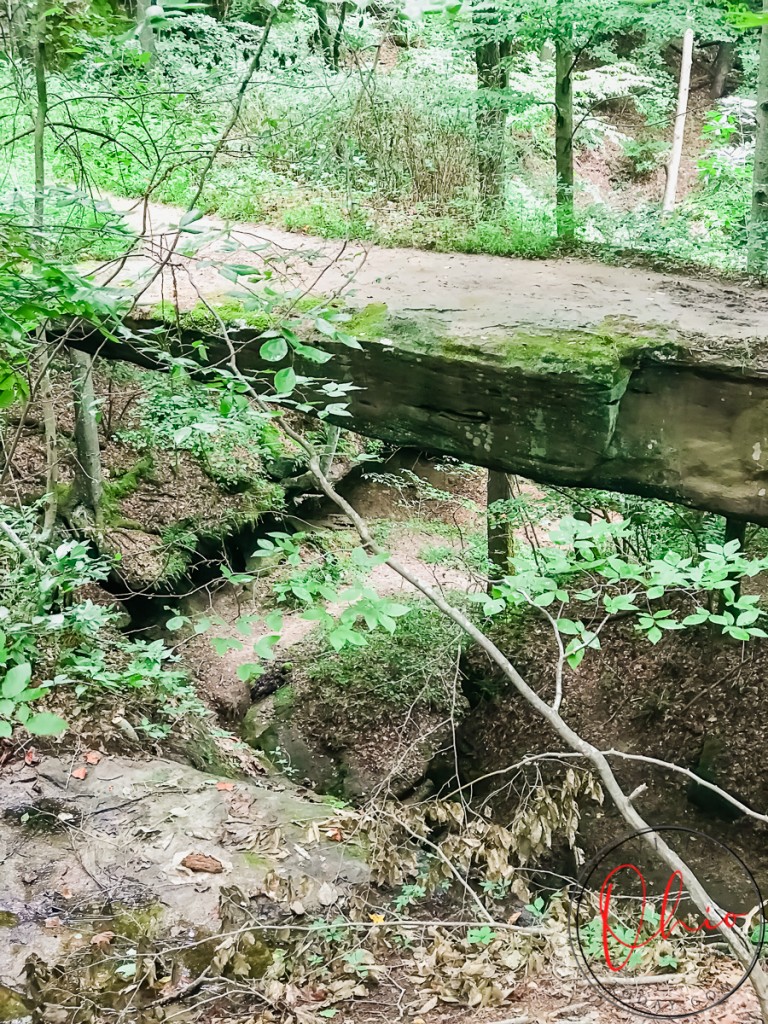 Rock Bridge State Nature Preserve Trail Map
Do not forget to print or save (to your mobile device) the trail map for Rock Bridge State Nature Preserve. This can help you as you are hiking the tral. It is a pretty simple trail and well marked, but having the Rock Bridge State Nature Preserve trail map may put your mind at ease while hiking.
Overall, this was a great trail. We hiked it during the summer. The trail was not that busy during the week. Be sure to bring water and check the weather before you head out! As always use extreme caution when hiking or visiting the rock bridge
Important Rock Bridge State Park Information
No restrooms
No pets
Easy to Moderate Hike
Approximately 2.8 miles
Flat, incline, decline, natural steps
Not stroller friendly
Narrow trails at times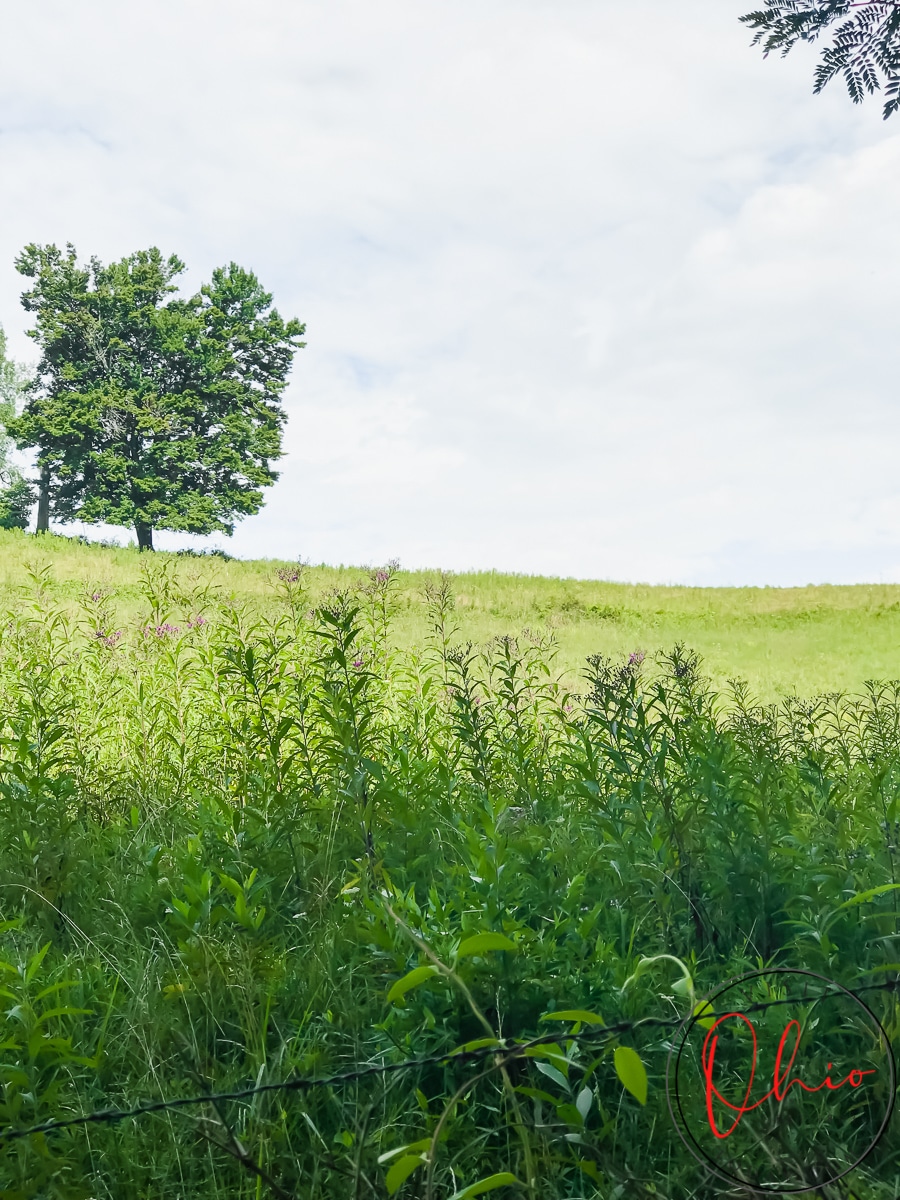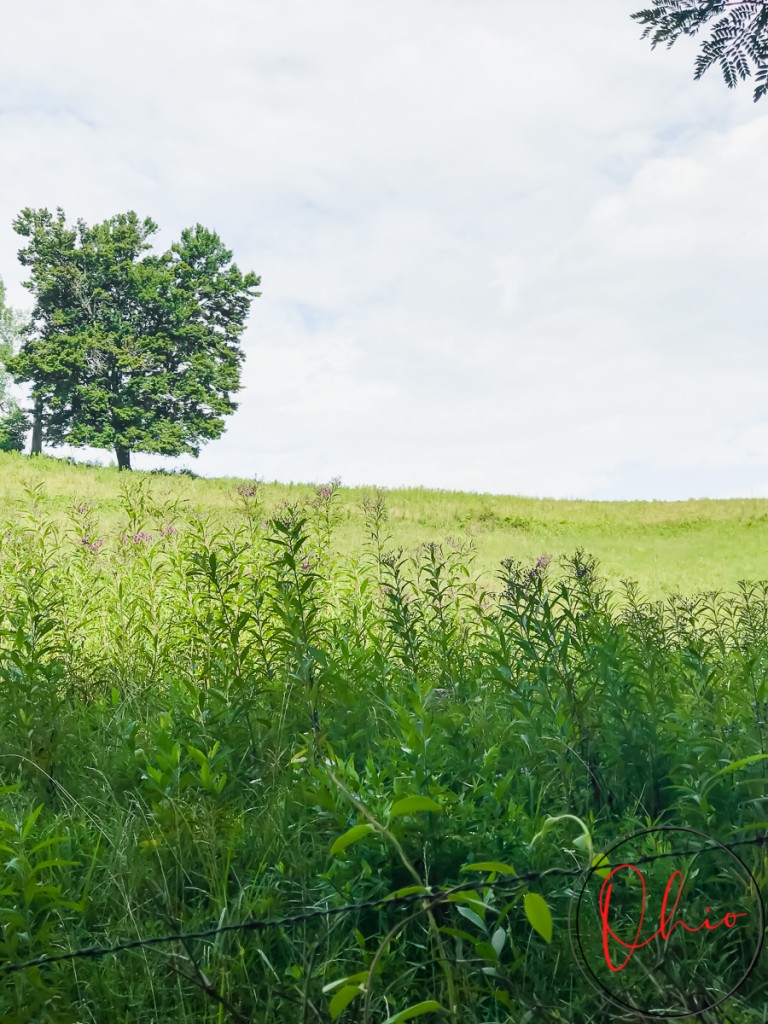 Important Rockbridge Ohio Links:
Be sure to double check the address, weather and rules of the location before you head out on your adventure. Always use extreme caution when hiking, stay on trails and don't forget your hiking supplies and water! Read our other Hocking Hills Posts
Check out our 2023 article about Caves In Ohio!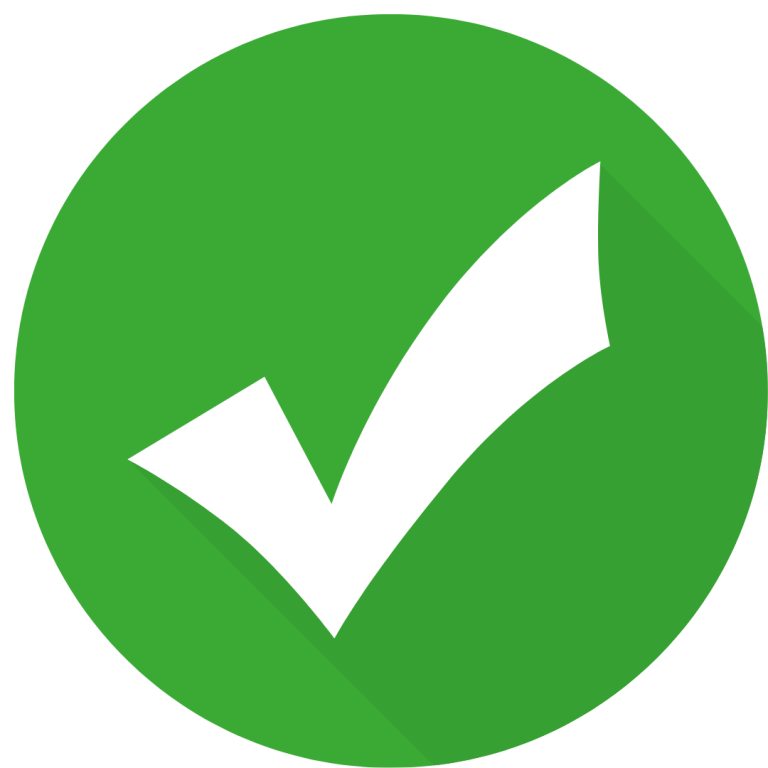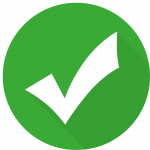 Hello! We have done our very best to ensure that the accuracy of events, hours, addresses, etc are up to date. Please know that information can change due to weather, updated health and safety challenges, etc. If you find incorrect information, please send us an email and we can get it updated.
To be updated and stay connected, subscribe to our newsletter.