Hocking Hills Kayaking
This post contains links to affiliate websites, such as Amazon, and we receive an affiliate commission for any purchases made by you using these links.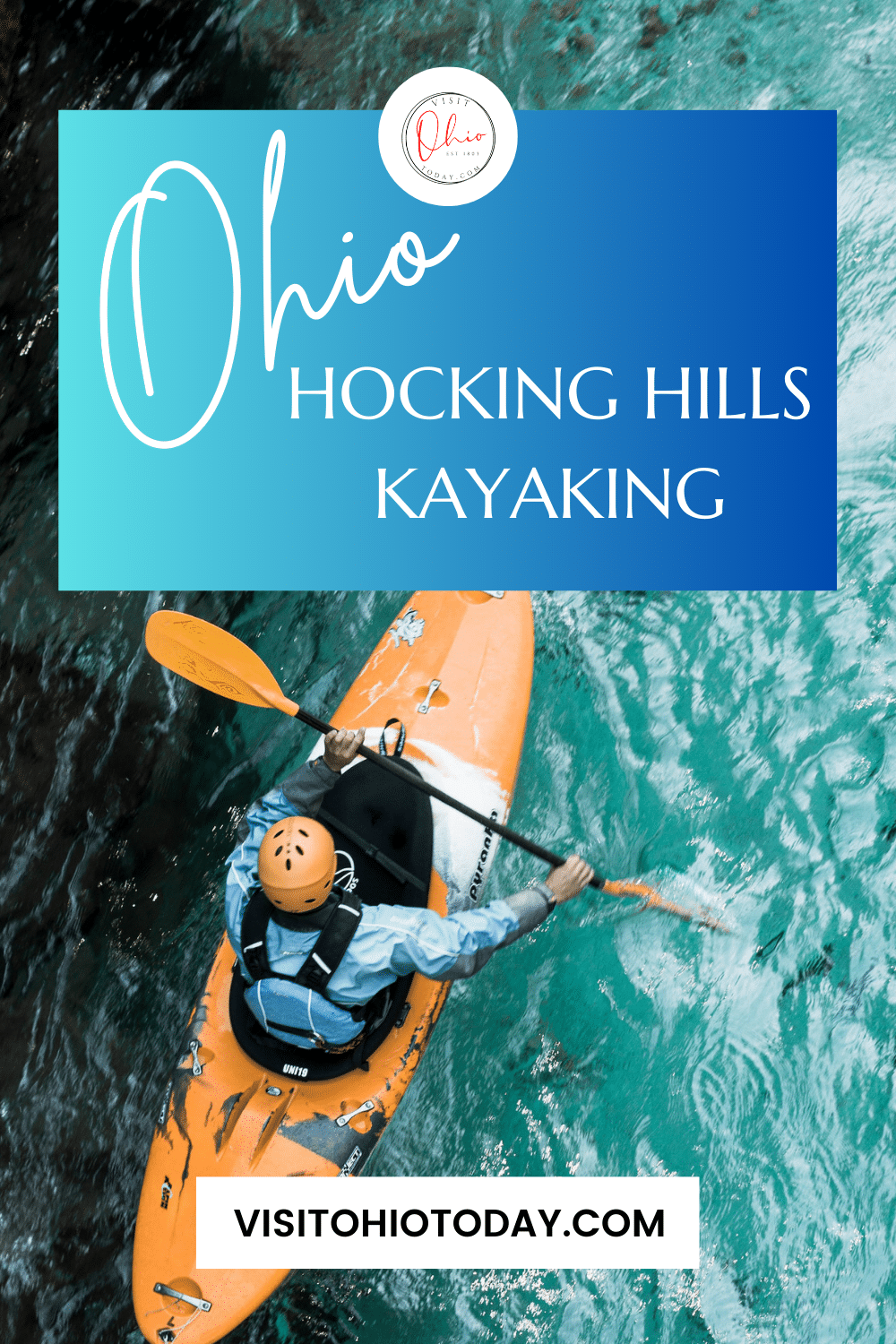 Hocking Hills kayaking is fantastic as there are different options for people who wish to kayak. Whether you are an experienced kayaker or you want to have a go for the first time, there is something along the Hocking River for you!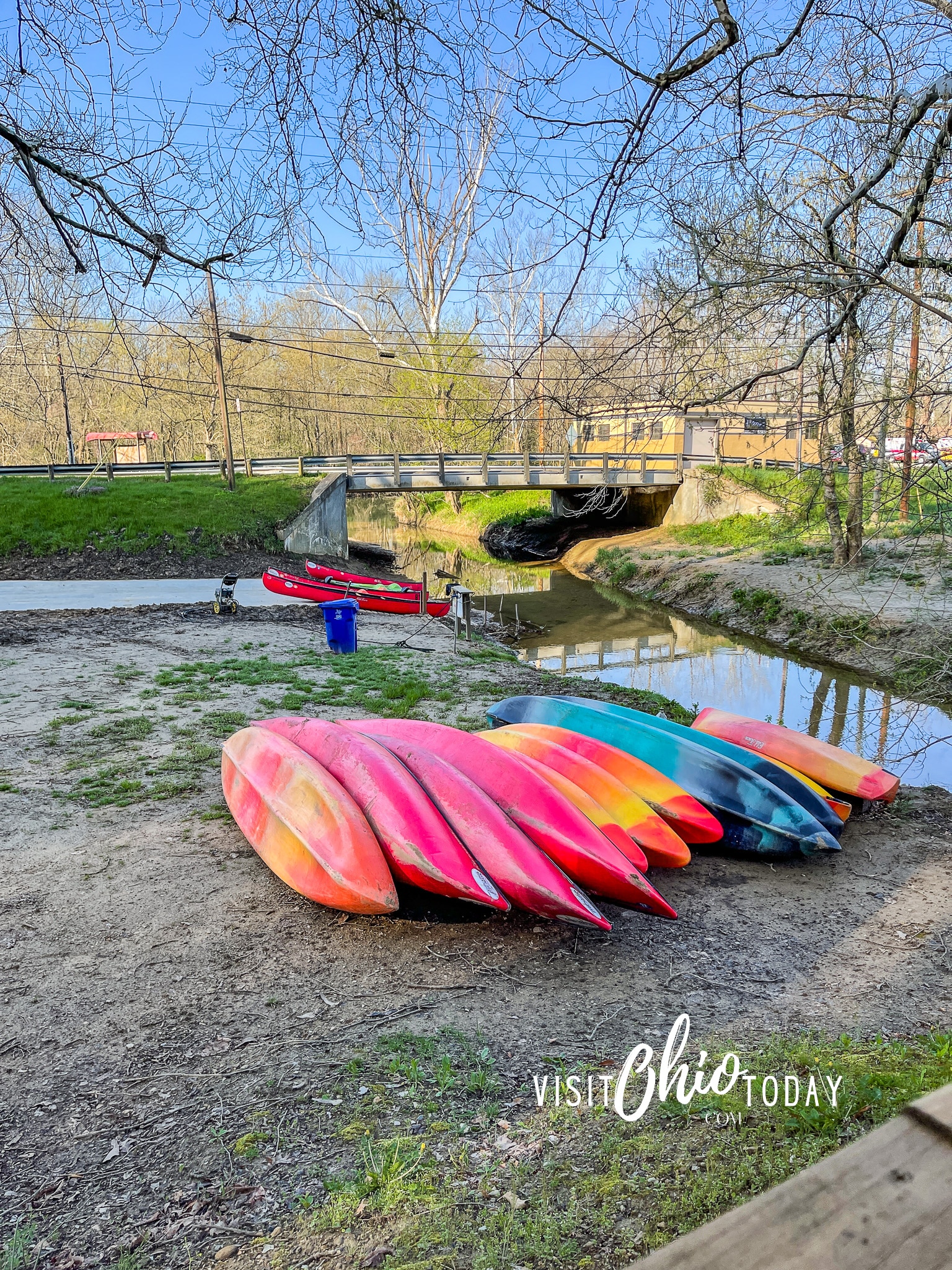 Why Go Hocking Hills Kayaking?
Hocking Hills has some lovely places for Kayaking. The Hocking River is a great place to enjoy kayaking, as the currents are very smooth and quite slow.
It is for this reason that the slow currents can give your kayak a nudge without having to go too fast. There are two lakes that you can kayak on as well: Lake Hope and Lake Logan.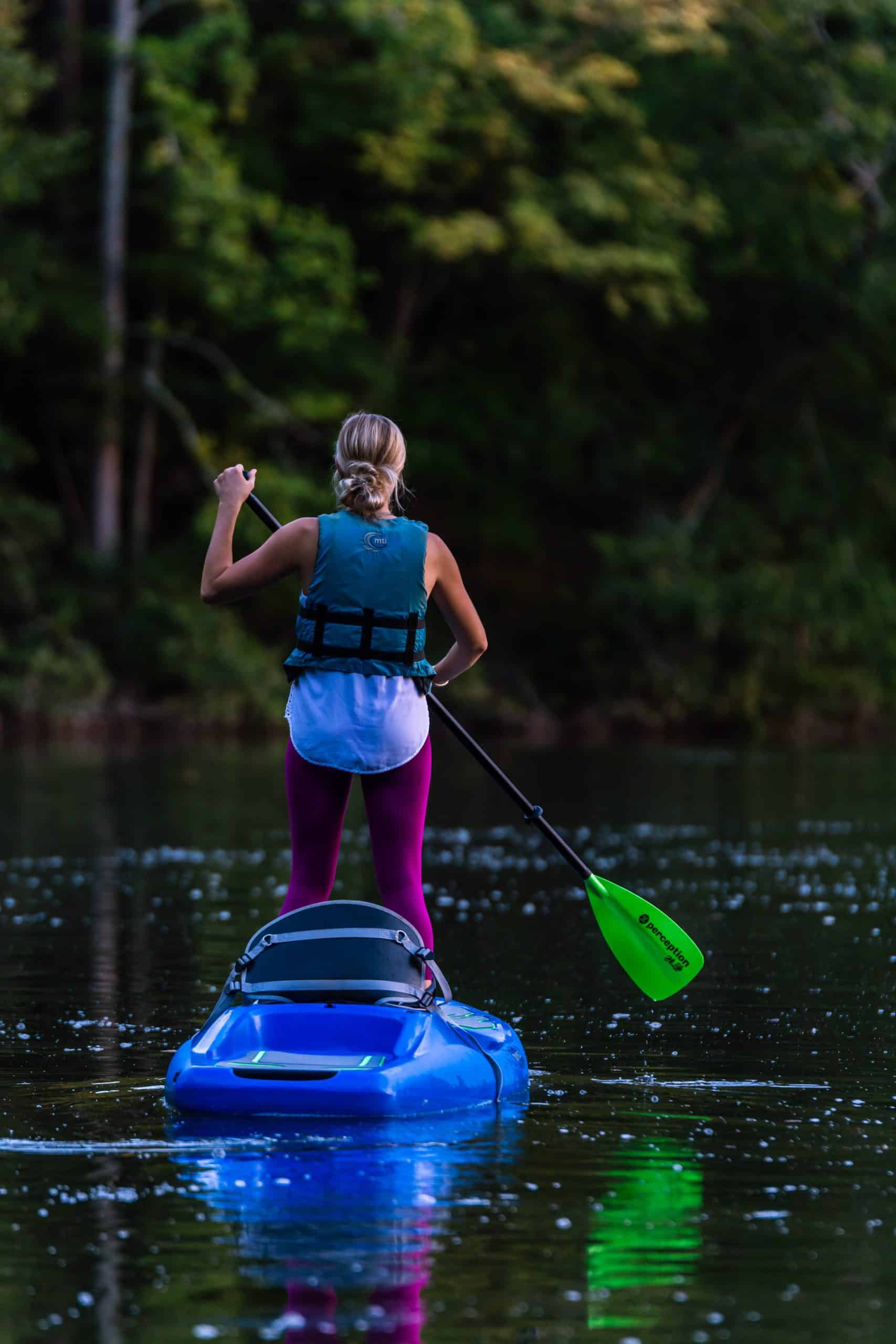 Below are five companies that offer kayaking in Hocking Hills, including their contact details, websites, and social media links.
Hocking Hills Adventures
Hocking Hills Adventures has been on hand to guide both locals and visitors for over 40 years. Different variations of trips are on offer; whether these are shorter trips or longer runs, they can tailor a trip to your needs.
If you are a first-timer or if you have younger children, you should consider starting with a shorter trip. Of course, kayaking is a fantastic experience, but it does take a little time to get used to the water. If you have some experience and you have done it before, then you can select to go on a longer trip.
Hocking Hills Adventures has a run on the river that is very scenic. The trip starts at the campground and it terminates at the Canoe Livery.
This part of the river stretches for over seven miles, and it is well known all around the state of Ohio (and beyond) for its breathtaking natural beauty. It also has another string to its bow, as it is nicely secluded, and for you history buffs out there, you can actually see the remnants of the old Hocking Canal.
For more things to do, see our Hocking Hills Adventures article.
Frequently Asked Questions
Hocking Hills Fox's Canoe Livery
Fox's Canoe Livery is located on the banks of the Hocking River. Hocking Hills Canoe Livery was started in 1996 by Aaron and his wife, Cindy. They offer a very personalized touch regarding their trips as they know the 'ins and outs' of Hocking Hills State Park.
Some of the most scenic areas of Hocking Hills are part of their trip portfolio, so if you want a personalized, intimate trip, then Hocking Hills Canoe Livery will be able to offer that.
The two options are the pre-planned trip options or if you prefer, they can do an hourly rate instead.
If you are a beginner, then the trip will take around 90 minutes. If you have some experience, then you can go on a lingering trip, and this takes 3 hours.
The longer trip is highly recommended as you can see so much of Hocking Hills, and some of the country is simply stunning and will live long in your memory. Another good thing about the long trip is that there is the opportunity to stop and take a hike to see the Natural Rock Bridge.
There are some other pieces of advice here, and the river rules that are in place are here.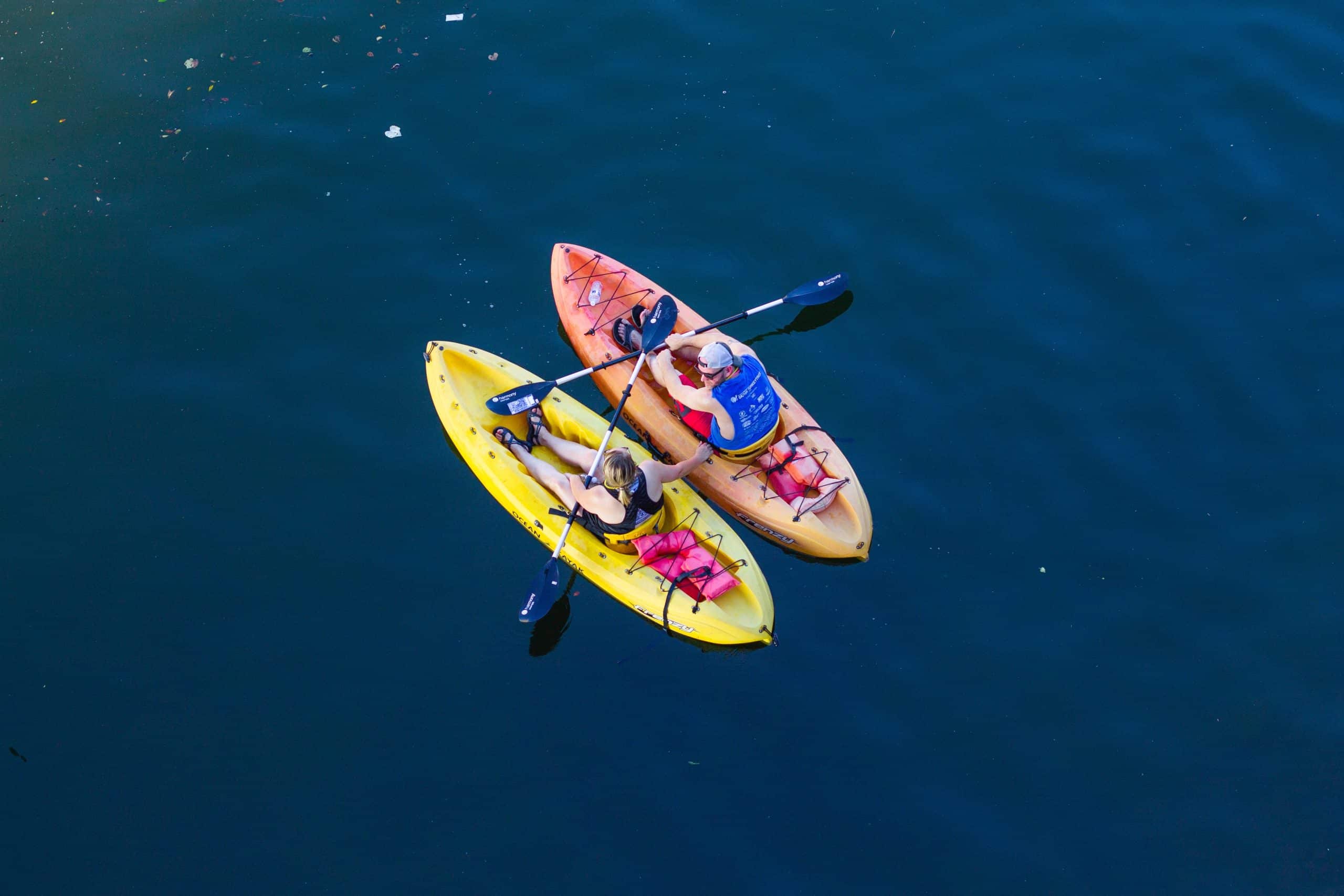 Hocking Hills Kayak Kab LLC
If you are looking to rent a kayak and go down the Hocking River between Kachelmacher Park and Haydenville, then you will be able to rent one with Hocking Hills Kayak Kab, LLC.
Hocking Hills Kayak Kab, LLC has 12 kayaks available to rent out. Eight of them are adult Sit-In Kayaks, and there are also 4 Sit-On Kayaks. This part of Hocking River is further downstream from the Canoe Liveries, so it is a lot calmer and more relaxing.
Raccoon Creek Outfitters
This is a small family-owned business that offers a couple of trips on the river. The family has over 20 years of experience in this type of work, and they are located between the Hocking Hills Region and Athens County, just minutes from Lake Hope State Park.
The livery offers both kayaks and canoes. They will even offer a shuttle service if you have your own equipment. They also have an equipment shop and a campsite as well.
Address: 74815 U.S. Highway 50, Albany, Ohio 45710
Murray's Landing Canoe and Kayak Livery
Whilst this location is more about tubing, kayaking is also catered for. There are over 100 canoes and kayaks that are available to rent for visitors.
Murray's Landing Canoe and Kayak Livery is located in Nelsonville, OH. It is a family-owned business that has been set up locally.
Murray's takes pride in providing adventure in a safe and relaxed environment.
Reservations are required if you would like to take part in activities at Murray's, and they are open in the summer.
It is advised that you check their website before you decide to visit.
Address: 1299 E. Canal St., Nelsonville, Ohio 43130
(Raccoon Creek Outfitters, Albany) I visited this place Sunday of this week – I went kayaking with a club that I belong to here – I was so very impressed with the top notch customer service provided to us by the owners – I felt so welcome – the kayaking was absolutely great – such a nice property to just walk around on afterwards – this place is thirty minutes from Hocking Hills and I recommend it to all!

Lisa R (TripAdvisor)
Cindy's Insider Ohio Tips!
Kayaking is a fun activity in Hocking Hills. I suggest going in late spring just after a rain fall to make sure the water level is good.
Is There Anywhere To Stay After A Day Of Hocking Hills Kayaking?
There are some lovely places to stay when you are visiting Hocking Hills. Cedar Grove Lodging is a fantastic place to stay. It is at the heart of the action.
Cherry Ridge Retreat is located in Hocking Hills. They have quite a few fantastic cabins to stay in, and the hiking is fantastic.
Let's Do Some Hocking Hills Kayaking
Have you found your way to Hocking Hills Kayaking yet? What is your favorite kayaking trip? We'd love to know what you think about the area! Let us know by leaving a comment and sharing your experience!
Hocking Hills Kayaking is the best way to make your way around Hocking Hills State Park. There are also some other amazing activities that are available in Hocking Hills State Park. Some of these activities include Hocking Hills Horseback Riding, 7 major hiking areas of Hocking Hills, and a trip to Cantwell Cliffs.
We have mentioned a few places here, but do you know of any more in the area? We would love to hear about your experiences if you've visited any of the places here!
Hello! We have done our very best to ensure that the accuracy of events, hours, addresses, etc, are up to date. Please know that information can change due to weather, updated health and safety challenges, etc. If you find incorrect information, please send us an email at [email protected], and we can get it updated.

To be updated and stay connected, subscribe to our newsletter.