M Cellars
This post contains links to affiliate websites, such as Amazon, and we receive an affiliate commission for any purchases made by you using these links.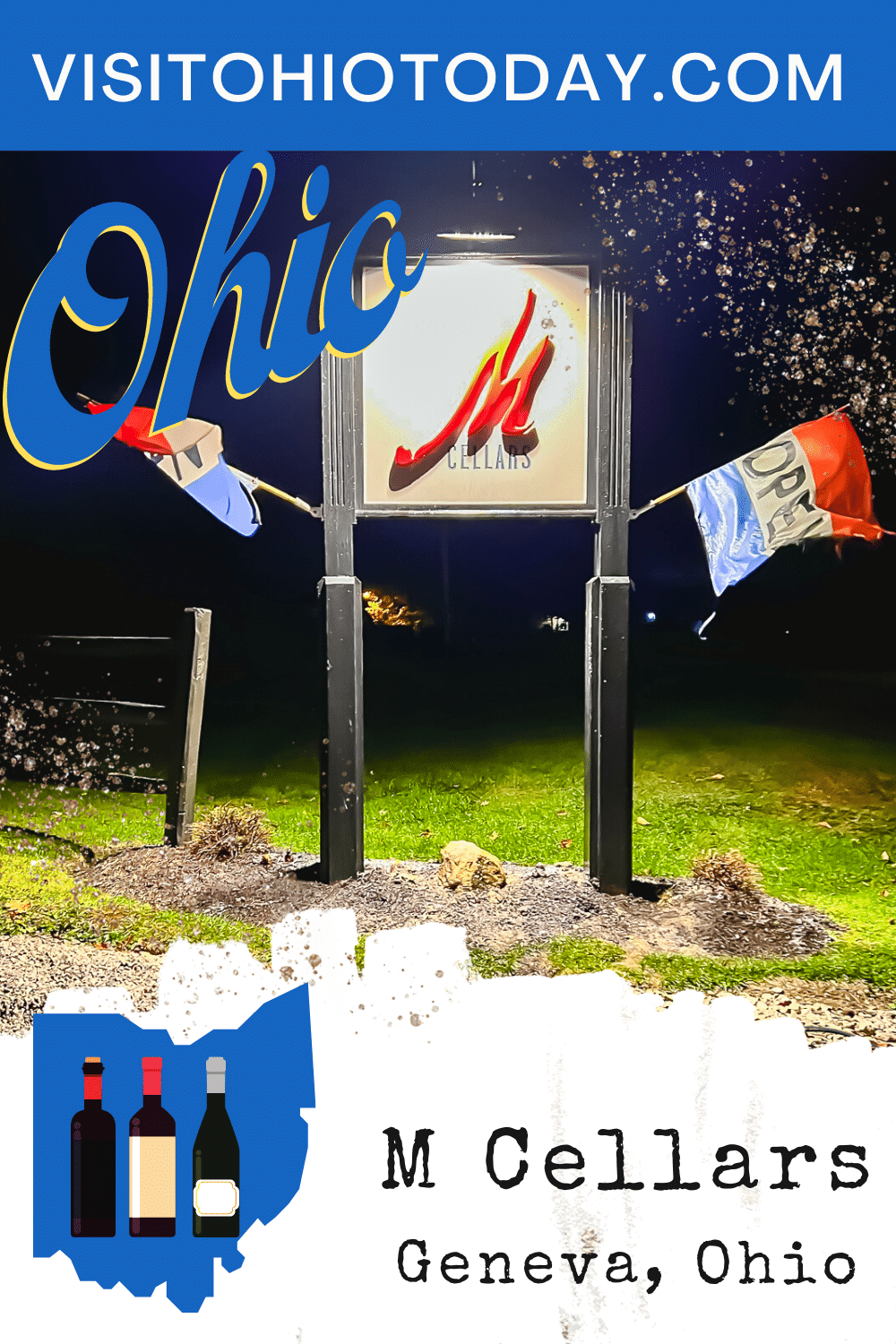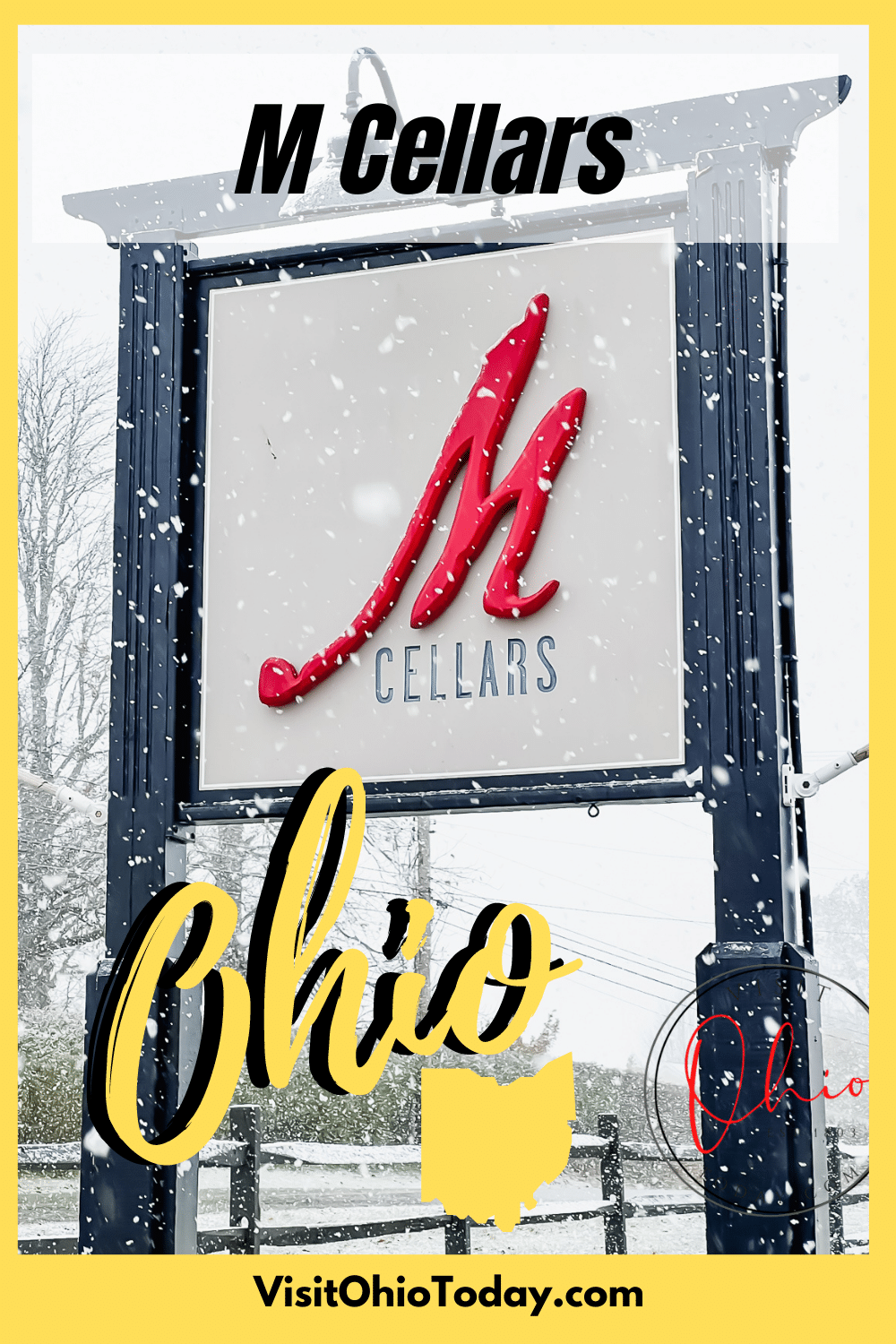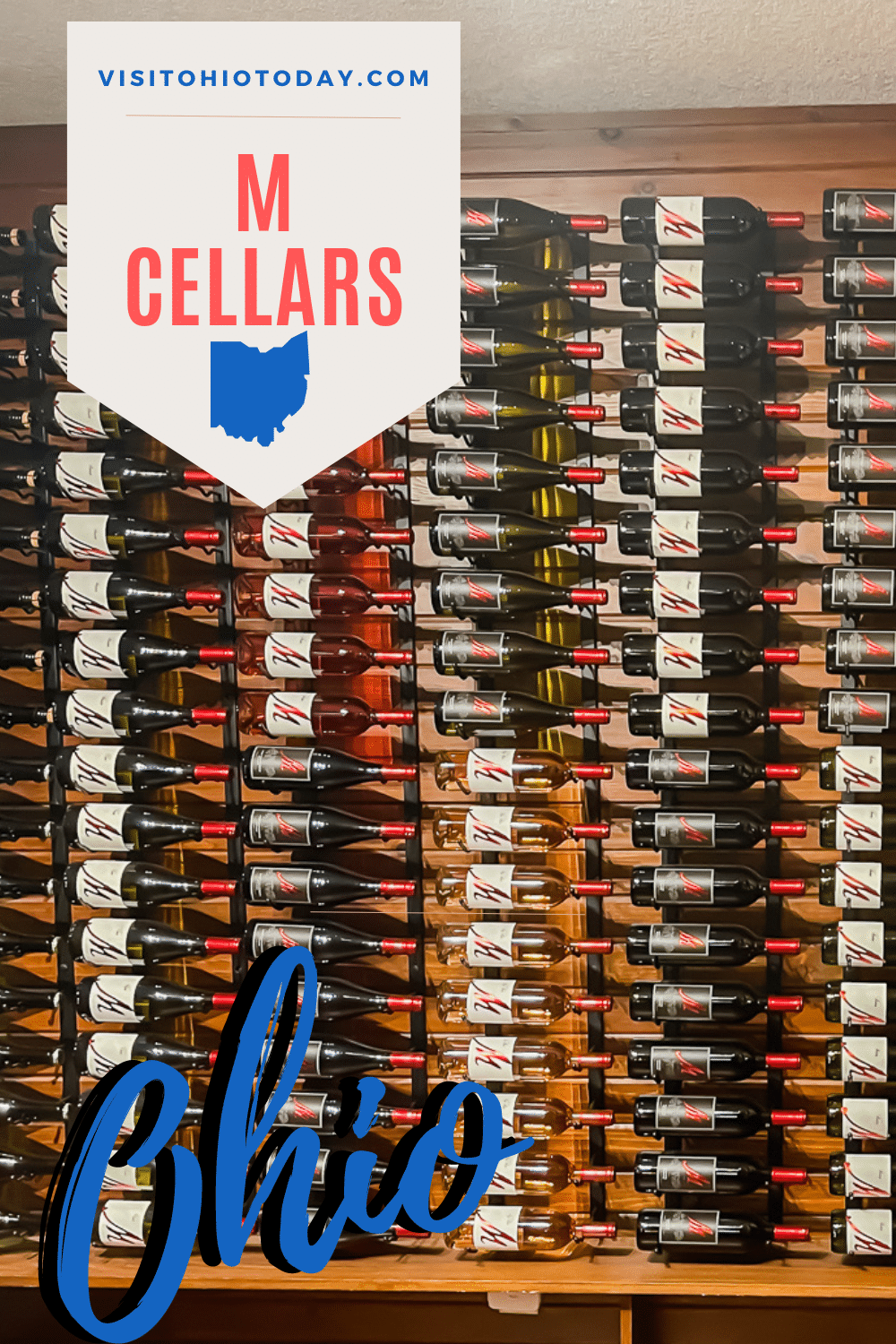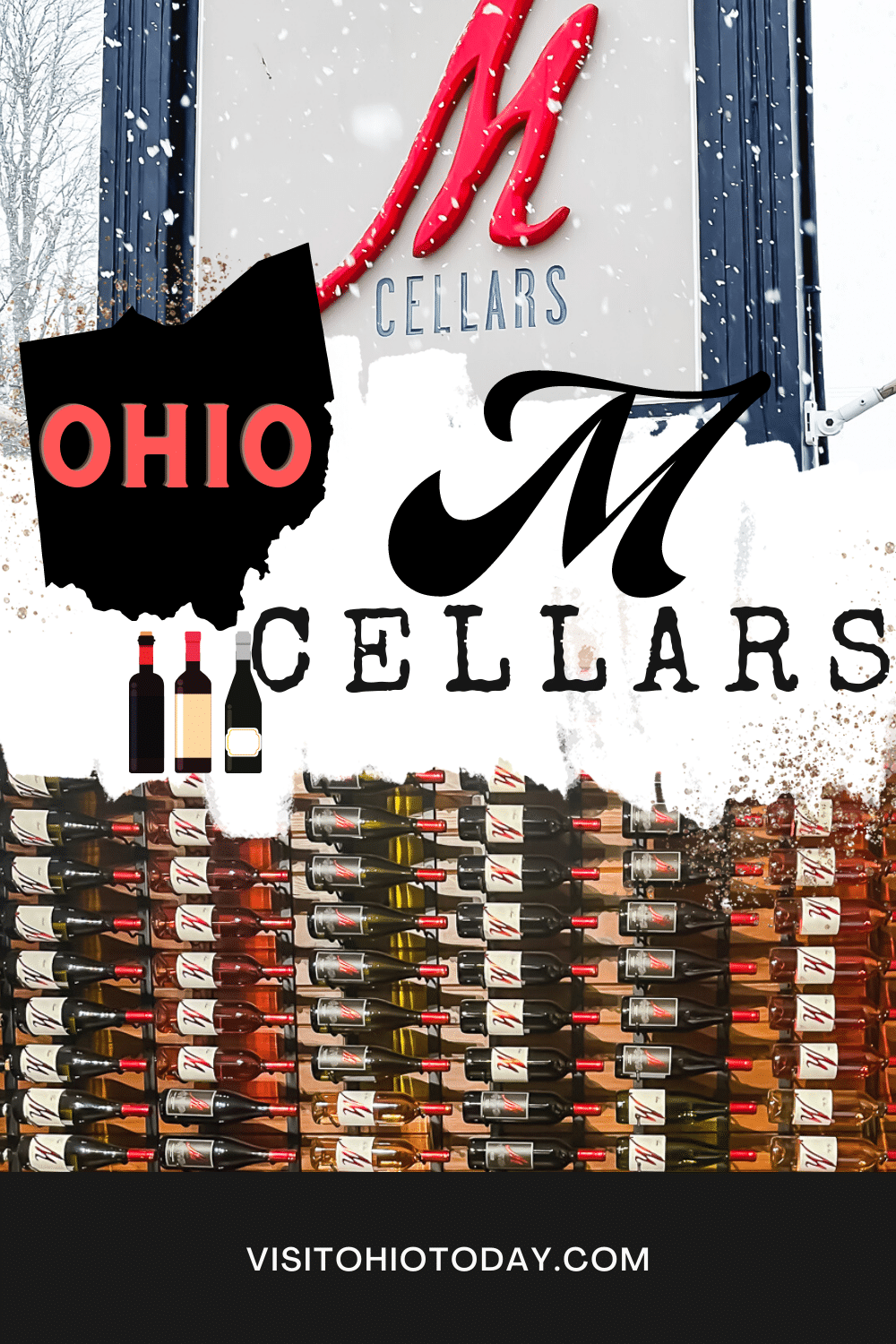 M Cellars is a popular Ohio Winery located in Geneva, Ohio. M Cellars is proud to be setting new wine standards for the Grand River Valley.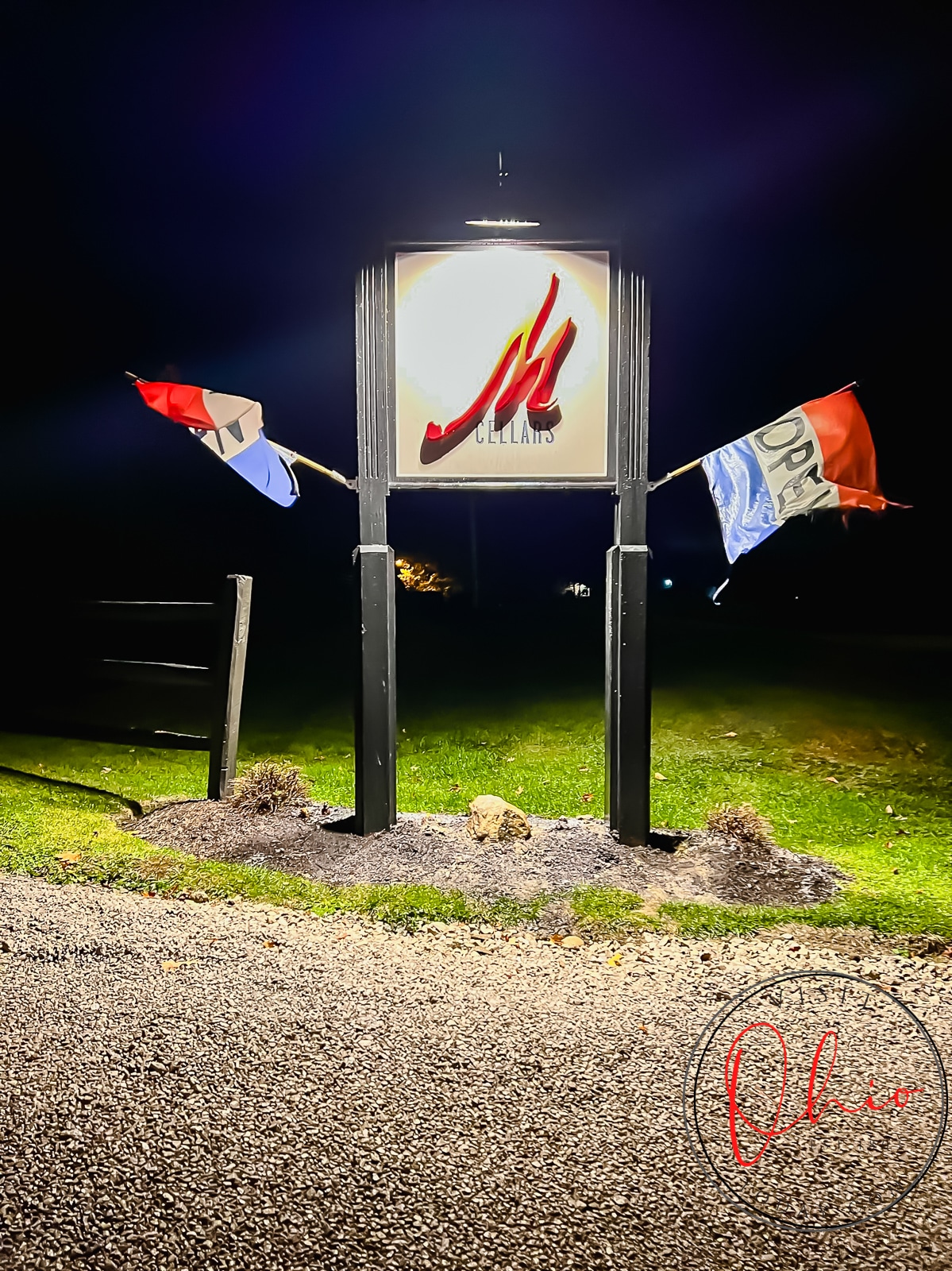 Visit M Cellars
M Cellars is an Ohio-based winery that offers a world-class wine experience right here in Ohio. Due to the wide range of microclimates of the Grand River Valley, M Cellars is able to produce several European wines.
M Cellars is proud of the culture at their winery. They work hard to manicure and harvest their vines to make sure only the best grapes make it to their wines. M Cellars also works hard to maintain a high standard of quality when it comes to their employees. They proudly hire people who have a passion for wine. I can personally note that I have visited M Cellars several times, and each time, the staff member who helped us was extremely knowledgeable and enthusiastic about M Cellars wine.
The winery is open year-round. In the warmer months, you can enjoy your M Cellars wine from their outdoor patio and enjoy views of the vineyard. When we visited during warmer months, they had a food truck visiting that weekend. During the cooler months, you can enjoy their large indoor space and relax by the fireplace. We recently visited during the winter time, and there was ample seating inside once you moved past the bar area.
The tasting room at M Cellars is open each day of the week. Larger groups of 8 or more are welcome by reservation. M Cellars does offer winery tours on select Saturdays. These experiences book up very quickly, so be sure to book your M Cellars wine tour well in advance of your visit.
M Cellars has stellar reviews on Trip Advisor. When you read them, you will see a common theme. People love the level of service they receive at M Cellars. Interesting note that each review written is responded to on Trip Advisor. The owners and employees of M Cellars truly care about the customer experience and take feedback very seriously. We love to see that Ohio love!
History of M Cellars
M Cellars is run by Matt and Tara Meineke. The couple are first-generation farmers, winemakers, and entrepreneurs. They had a vision to plant European Vitis Vinifera grape vines on their property. The couple acquired the land in 2007, and the planting of the original winery property was completed between 2008 and 2009.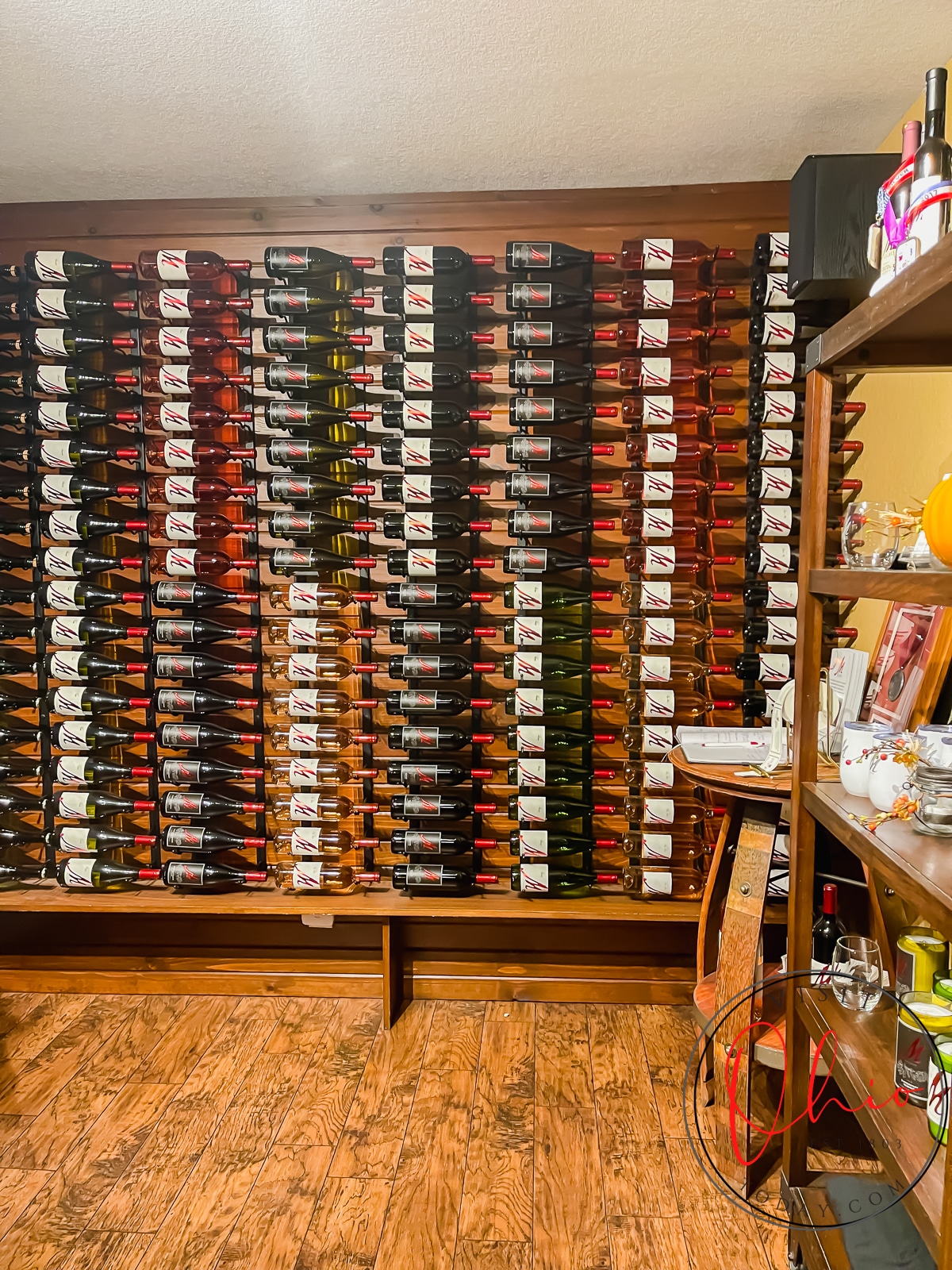 M Cellars Wines
M Cellars has several wines available to taste and to purchase by the glass or bottle. If you want to shop online, M Cellars also has an online store.
Rkatsiteli (White)
Gewurztraminer (White)
Cuvee (White)
Riesling (White)
Chardonnay Reserve (White)
Dry Rose (Red)
Pinot Noir (Red)
Pinot Noir Reserve (Red)
Meritage (Red)
Meritage Reserve (Red)
Noiret (Red)
Brut Rose (Red)
Madelyn (Red)
Late Harvest Riesling
Amelia (concord blend)
Dolce Razz (Dessert Wine)
M Cellars Wine Club
If you find that you love the wines at M Cellars, you can join their wine club. As a wine club member, you will have access to all their wines, new releases, preferential pricing, special events, complimentary tastings, and more! There are several levels of the M Cellars wine club. There is the Annual Legacy 12, Annual Legacy 24, and Monthly Harvest 4.
M Cellars Food
M Cellars offers a variety of appetizers or shareables to enhance your experience. You can expect items on the food menu such as meat and cheese board, hummus and pita rounds, warm Brie and crackers, bruschetta, artichoke dip and pita, bread and oil, as well as burrata and roasted red peppers.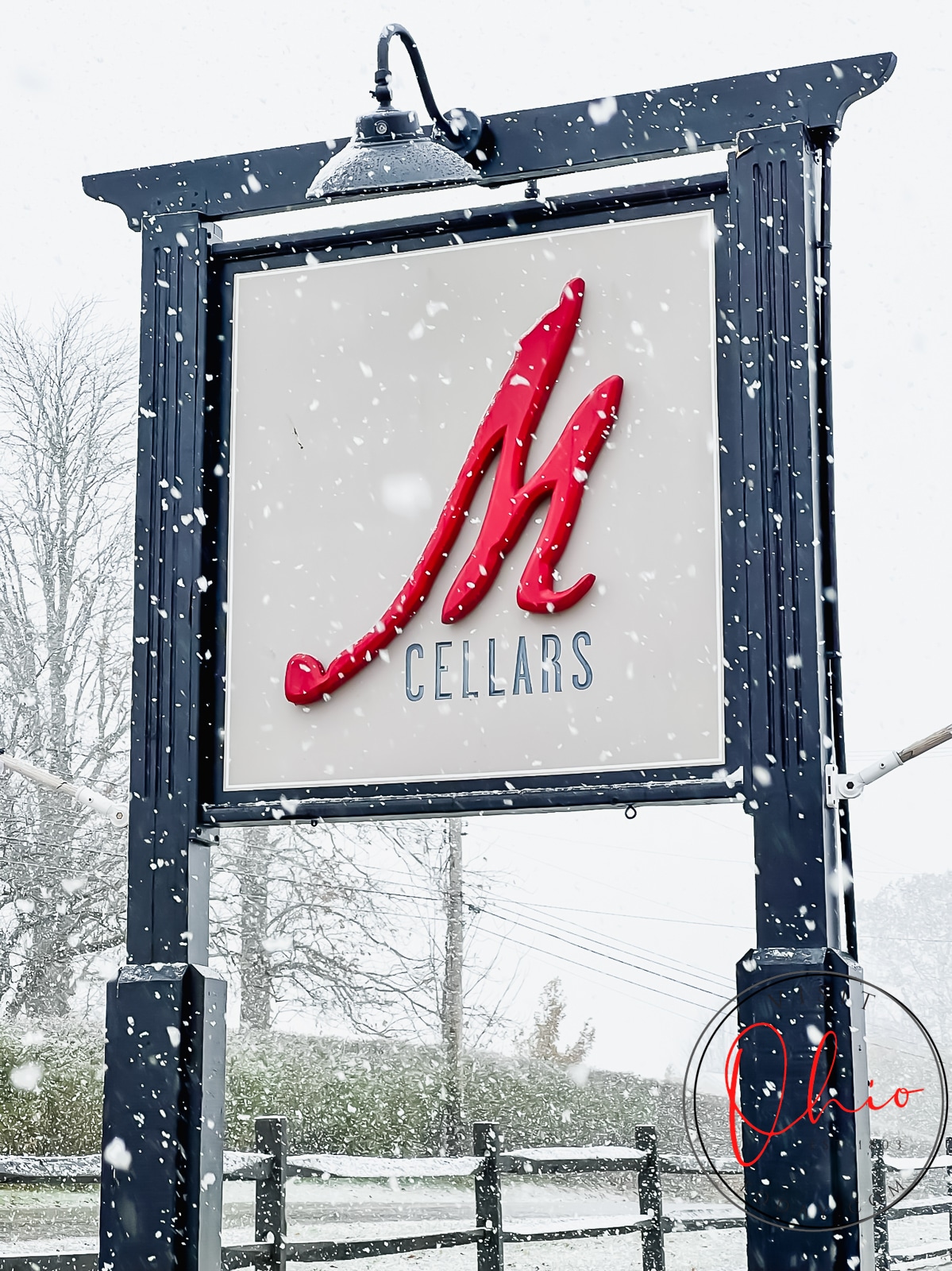 We had been to numerous other wineries in the area, but M Cellars blew them all out of the water. Corinne (our server) deserves a raise! To say she was incredible doesn't do her justice. We had a wonderful experience, great wines and the best service ever!

Lauren B (TripAdvisor)
Cindy's Insider Ohio Tips!
M Cellars holds a special place among my favorite wineries in Northeast Ohio, conveniently located across the street from Red Eagle Distillery and South River Winery. I enjoy the fact that I can easily visit all three within a short walking distance. The winemakers at M Cellars have won awards, and the quality of the wine truly reflects their expertise. What I find particularly great is the knowledgeable staff who are incredibly well-informed, assisting in selecting the perfect wine for a delightful experience.
Where is M Cellars?
M Cellars is located at 6193 South River Road W. Geneva, OH 44041 – Phone: (440) 361-4104 – website
Wineries in Ohio
If you are looking for more wineries in Ohio, we have got you covered. Below is our comprehensive map of wineries in Ohio! If you do not see your favorite on the list, send us an email at team (at) visitohiotoday (dot) com. If you want to level up your wine-tasting knowledge, we recommend you read this book.
Grand River Valley
The Grand River Valley, located in northeastern Ohio, previously covered by glaciers, now grows over 50% of Ohio's grapes and is the home of over 30 wineries. The micro-climate of the area is prime for grape growing due to the extended growing season. Many of the wineries offer events 12 months a year, including tasting trails, live music, or pairing classes.
Let's Go to M Cellars
If you have been to M Cellars, we want to know what you thought! Which wine was your favorite? You do not have to pick just one! If you are interested in learning more about Wineries in Ohio, you can visit our Ohio Wineries category page to plan your next wine-tasting trip!
Here is our list of the other great Wineries In Geneva, Ohio!