Ohio Sledding Hills (Updated 2023)
This post contains links to affiliate websites, such as Amazon, and we receive an affiliate commission for any purchases made by you using these links.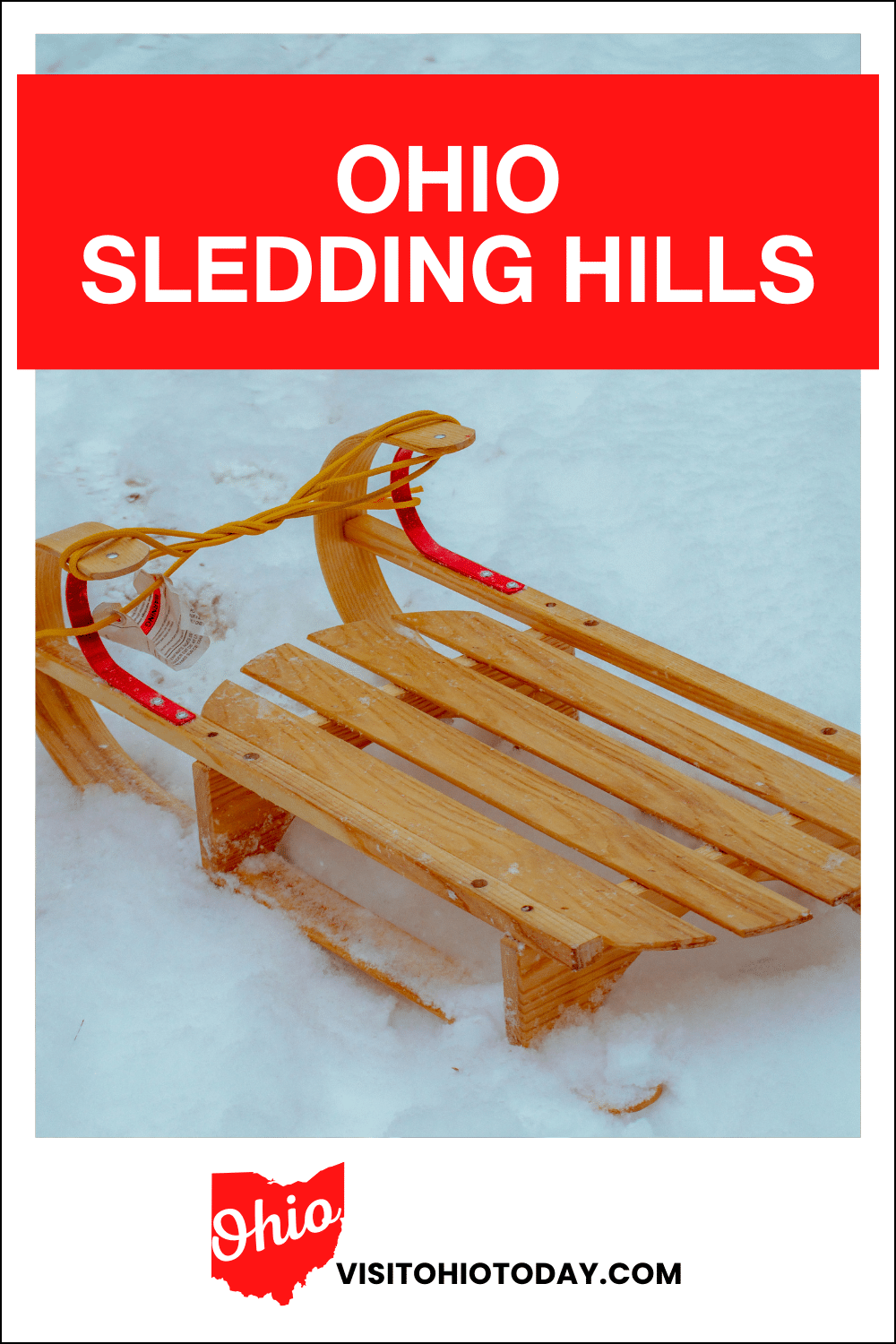 If you are looking for the best Ohio sledding hills (2023), we have got you covered. Read on to see the best hills to sled in Ohio!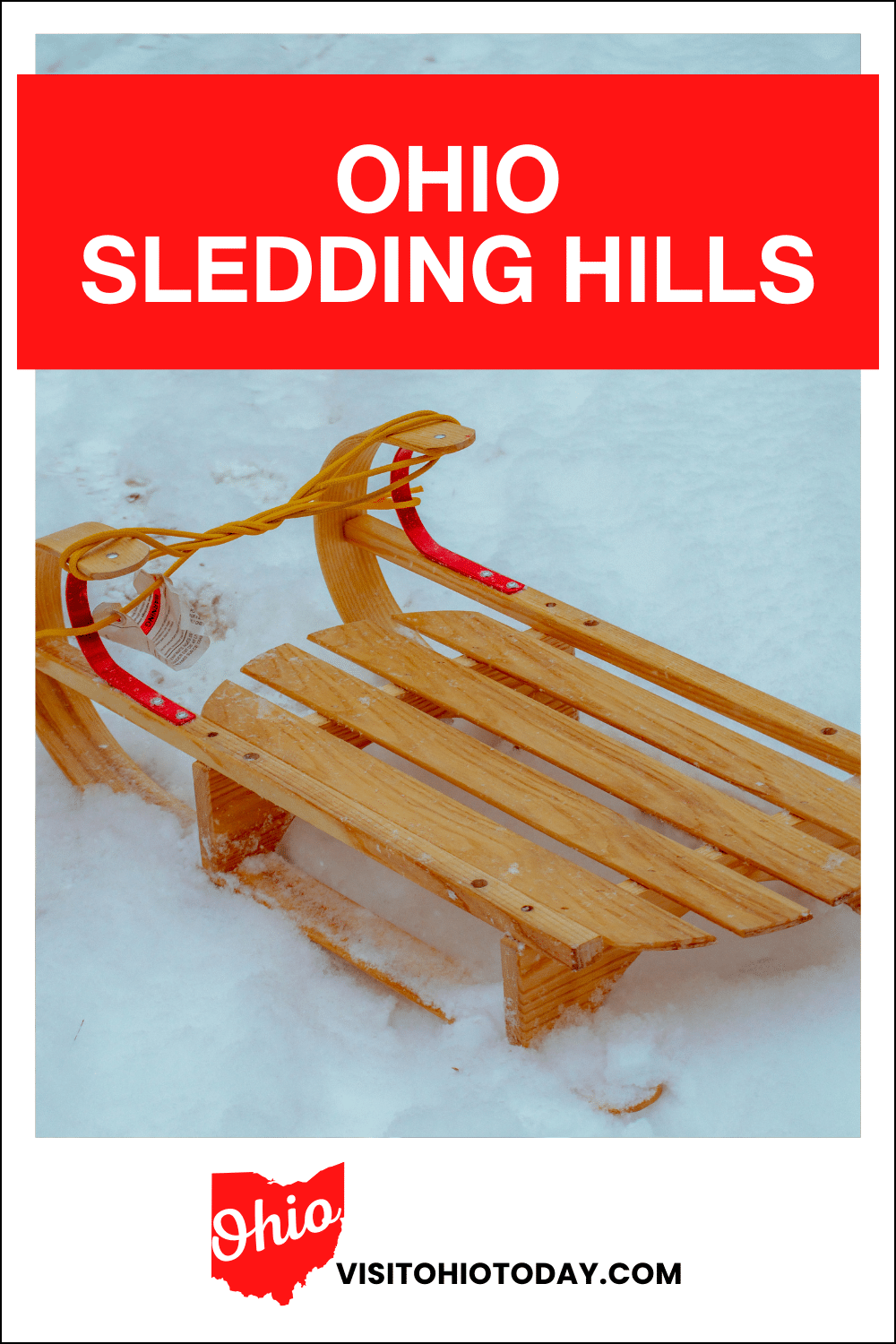 Welcome to Ohio Sledding Hills
Many of us have fond childhood memories of sledding down local hills. If you want to recreate those childhood memories or help your children make memories of sledding, we can help you find places to go sledding near you!
Listed below are more than 65 of the best places to sled in Ohio. The list is in regional sections, so whichever region of Ohio you live you will find your nearest sledding hills here.
Map of Local Ohio Sledding Hills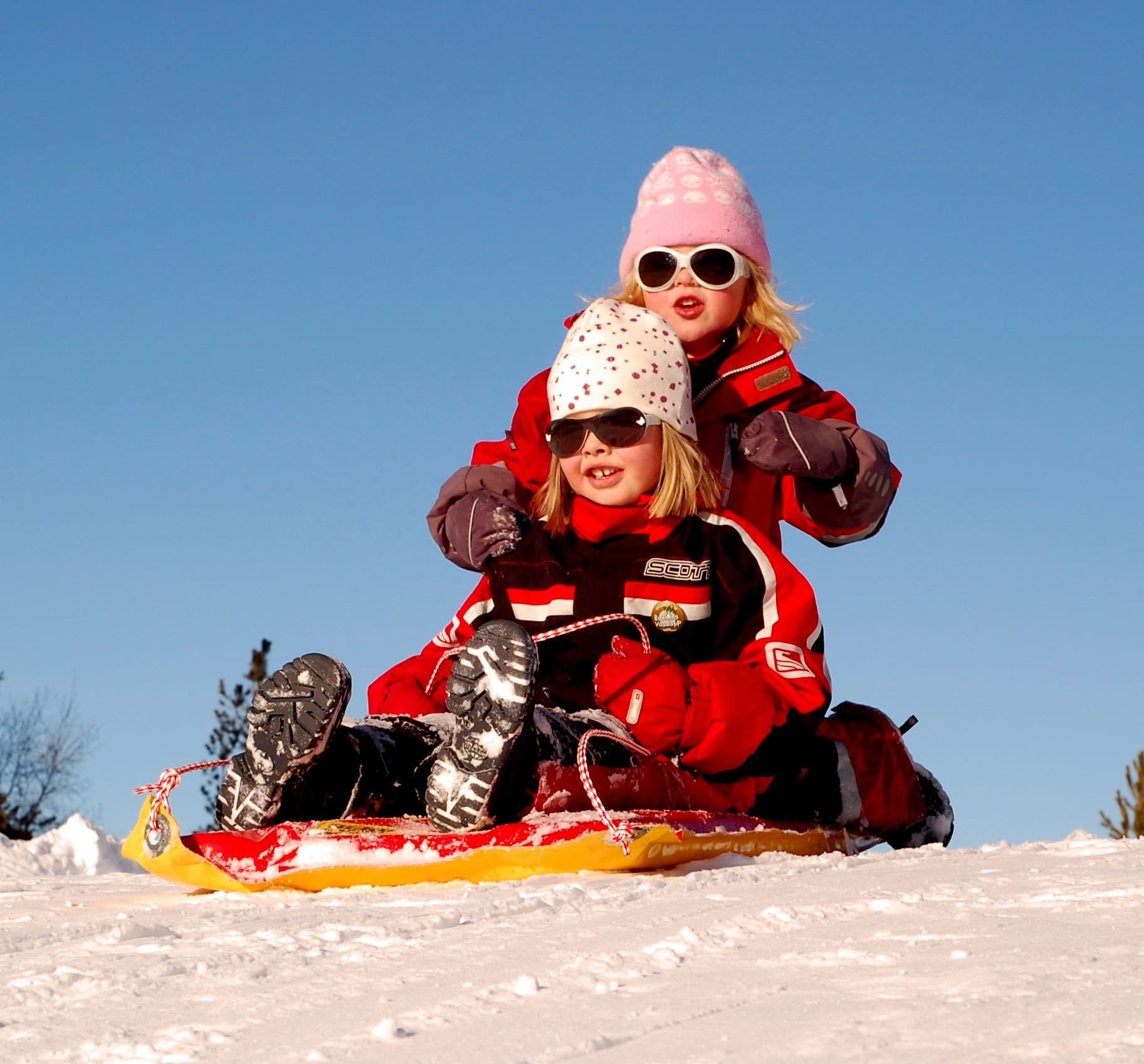 Sledding Hills in Central Ohio
Bubly Tubing Park
This sledding/tubing park is part of Mad River Mountain. It is the perfect winter adventure for adults and children. Purchase tickets online.
Fryer Park
Fryer Park is a 110-acre destination park, and it has a lot to offer year-round. It has a designated sledding hill. Just like most sledding hills, it can be a steep walk back up, but it has a great downhill ride that will keep sledders coming back for more.
Blendon Woods Metro Park
Another gem that has activities for the entire year. There is ample parking and restrooms at this sledding hill. The hill is a gentle hill, not too steep.
Big Run Park
This sledding hill is a bigger one. It has bumps on one side and the other side is a smoother ride. This particular park has limited parking and also restrooms are not always open.
Blues Creek Park
This sledding hill is at the center of the park, with parking and restrooms located right there.
Antrim Park
Antrim Park offers some fun outdoor recreation all year long. The sledding hill at Antrim Park is a smaller hill, great for beginner sledders and those just wanting to have fun!
Clinton-Como Park Sledding
This park features a very gentle hill for sledding. It is great for families with younger children who want a longer smoother ride that isn't too steep. There is not much parking at this sledding hill.
Ballantrae Park
(With the Dancing Rabbits Sculpture). Start at the top with the bunnies and enjoy the ride! (Located at the splash pad if you are familiar with this area).
Scioto Park (Leatherlips Park)
Some caution that this gets very crowded and the bales of hay around trees and at the bottom are dangerous. Gentle and steep hills, plus a walkway for getting to the top of the hill. Parking and restrooms are available.
More Sledding Hills in Central Ohio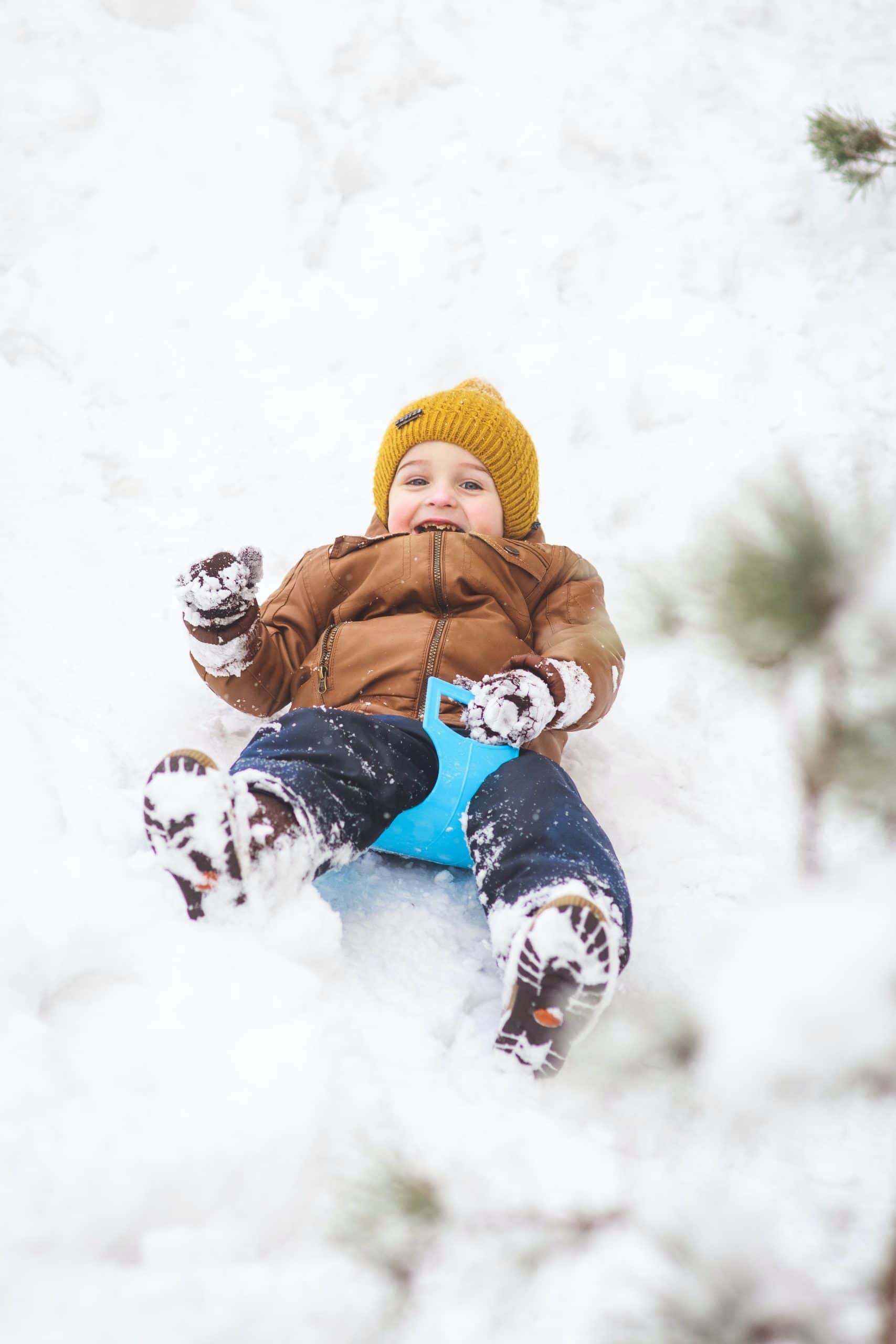 Sledding Hills in Northwest Ohio
Blue Creek/Nona France Recreational Area
This man-made and unlit sledding hill is 60 feet above ground level, so sledding is only available during daylight hours. You can enter the sledding hill area from Providence Street Park.
Fort Miamis Park
This historic sledding hill is the site of the former British Fort Miamis and overlooks the Maumee River. It is a great sledding area for younger children. The city of Maumee allows sledding but asks that the hills with steel rails are not used. You can sled here until dark.
Harroun Park
Locally known as "Suicide Hill", this hill is located near Harroun Park's parking lot. The walk up the hill will leave you out of breath, but the downward ride is totally worth it and will leave you exhilarated! This is one sledding hill that is recommended for bigger kids. You can sled here until dark.
Maumee Bay State Park
The 70-foot sledding hill at Maumee Bay State Park provides you with a stunning view of Lake Erie and an exciting sledding experience for the whole family!
Ottawa Park Sledding Hill
You can find this park located at Bancroft and Ottawa Parkway. The actual sledding hill is situated behind the Toledo Police Museum and you can sled around there during daylight hours. Head over to Ottawa Park for the lit open-air ice rink, where you can stay until 10 pm.
Conneaut Park
Tucked into the site of the city's old reservoir system, this sledding hill is the ideal spot for winter fun for kids of all ages!
Glass City Metropark
Toledo's newest Metropark has a lit sledding hill! With views of the beautiful Maumee River and the amazing downtown Toledo skyline, this is definitely one hill you will be adding to your winter sledding traditions!
More Sledding Hills in Northwest Ohio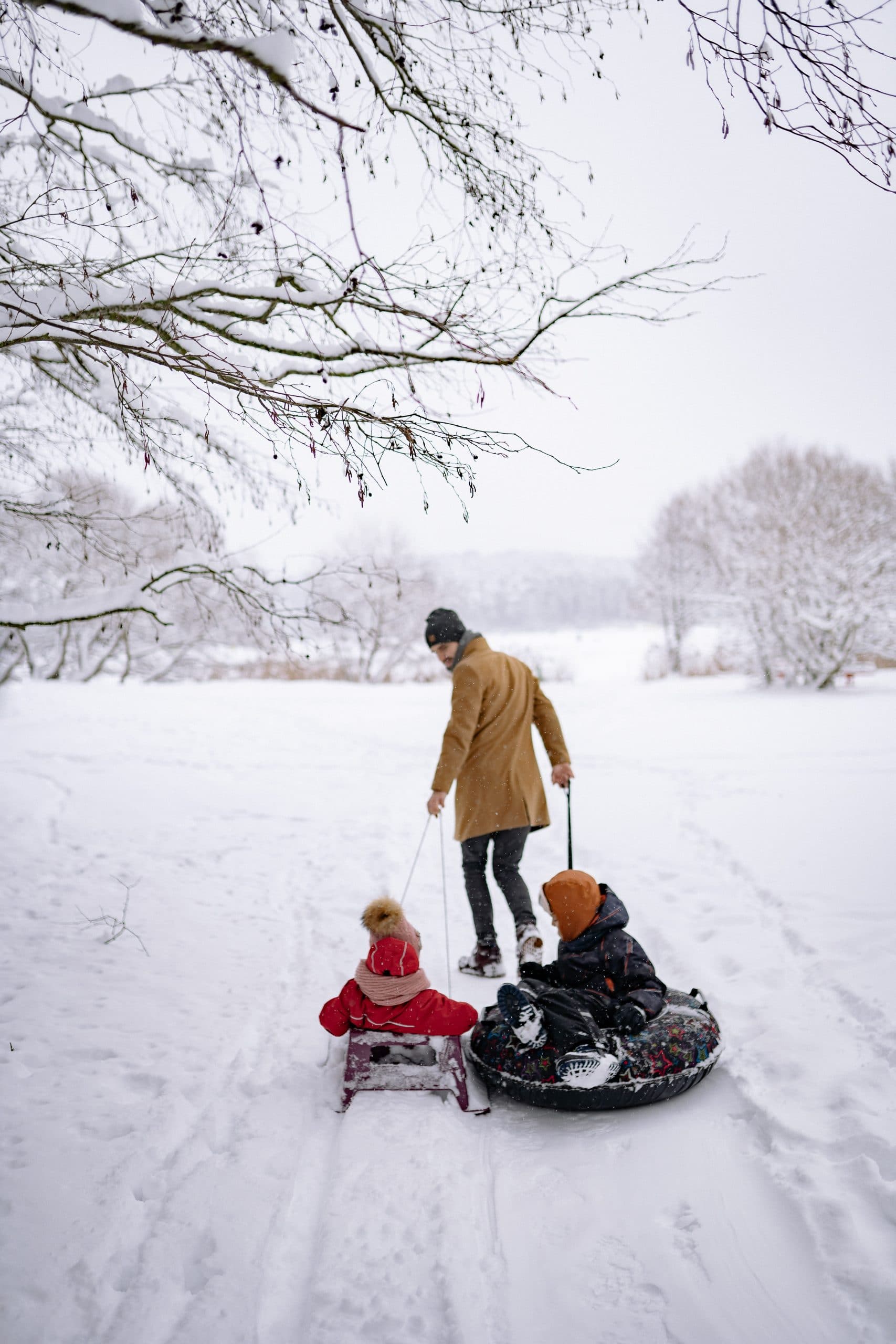 Sledding Hills in Southwest Ohio
Embshoff Woods
Sledding is allowed everywhere except for golf courses, conservation areas, and natural areas. There are restroom facilities available in the park.
Harbin Park
The sledding hill at this park is huge!!! Fun for all ages, but watch out for reckless sledders!
Keehner Park
Miami Whitewater Forest
Near the harbor overlook.
Stanbery Park
One of the most popular sledding hills in town!
Winton Woods
Be on the lookout for Butterfly Bluff in Harper Meadows.
Woodland Mound
You can sled behind the Ranger Station!
Sledding Hills in Northeast Ohio
The Chalet in Mill Stream Run Reservation
The twin, 700-foot refrigerated ice chutes. These chutes operate with or without snow through early March, weather permitting. Check the website for details.
Vertical Descent Tubing Park at Snow Trails
While adult supervision is required, there is no age requirement for this tubing park. They also have glow tubing available. Purchase tickets online.
When a sledding hill comes complete with hay bales and helmet warnings, you know it's serious business. Highbanks Metro Park has two sledding hills, a gentle, bunny hill and a massive, not for faint-of-heart, monster of a hill. The gentle hill is great for the little kids. The larger hill is steep and the slope does end in a forested area, but there are bales of hay around trees to protect sledders.

empleadoEstatalBot (Reddit)
Cindy's Insider Ohio Tips
Almost wherever you live in Ohio you are quite close to a sledding hill! My family loves this activity to brighten up the winter months. If you are planning to take young children, do check that the facility has a gentle hill for them to enjoy.
Let's Go Sledding in Ohio
Do you have a favorite Ohio Sledding Hill or maybe know of a hill we didn't include? Drop us a comment below and we can add it!
For more winter fun in Ohio, be sure to check out our articles Snow Tubing in Ohio, Ski Resorts in Ohio, and Cross-Country Skiing in Ohio.
A particularly great place to visit in the winter is Snow Trails, where you can ski, snowboard, and snow tube!
For some festive fun, see our articles Christmas Tree Farms in Ohio, Carriage Rides in Ohio, and Drive Through Christmas Lights in Ohio.
Hello! We have done our very best to ensure that the accuracy of events, hours, addresses, etc, are up to date. Please know that information can change due to weather, updated health and safety challenges, etc. If you find incorrect information, please send us an email at [email protected], and we can get it updated.

To be updated and stay connected, subscribe to our newsletter.