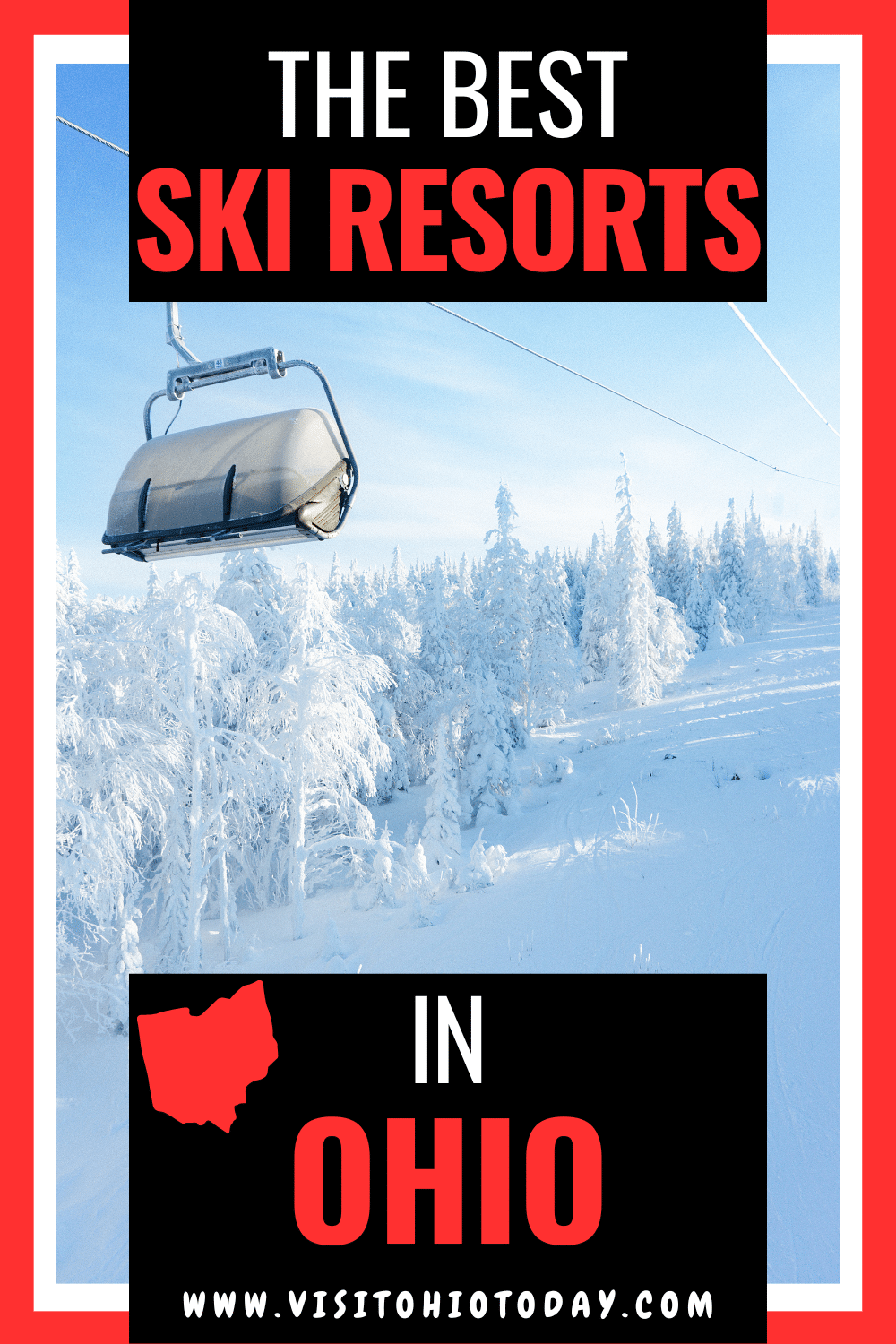 Last Updated on October 3, 2023 by Cindy
We have 5 Ski Resorts in Ohio that get copious snow each winter. The resorts offer a mix of day & night skiing. Read on for our tips!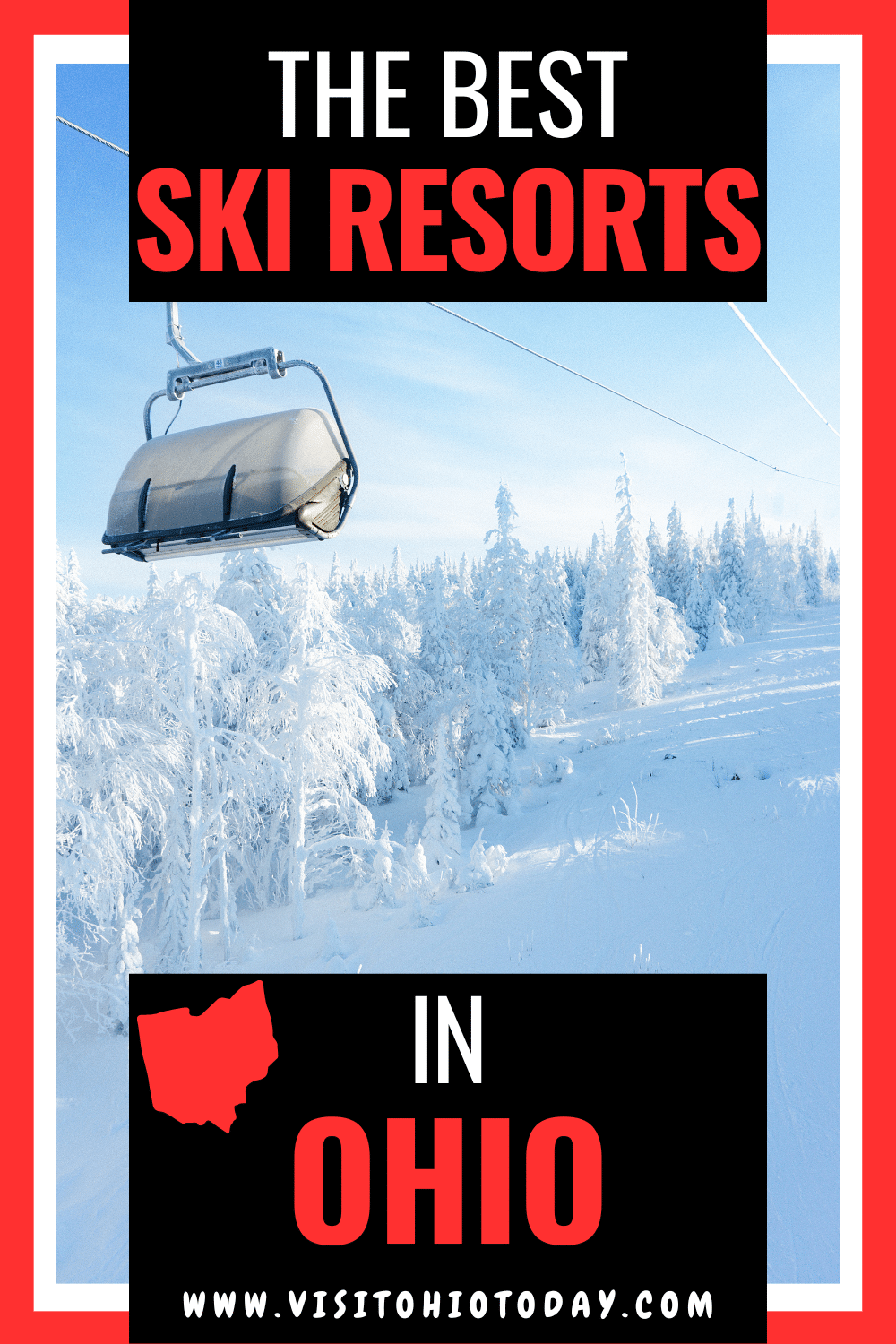 Ski Resorts In Northeast Ohio
Have we managed to get them all? Remember to let us know if there are any we missed!
Brandywine (Ski Resorts In Ohio)
Brandywine Resort has got the largest lift capacity available at any ski resort in the state of Ohio. It is a newer resort than its sister resort Boston Mills. Brandywine Resorts has 8 lifts on offer and thanks to the lifts not being as old as at other resorts, it offers a gentle and smooth journey to the top of the resort.
This is a very popular resort and it does get quite busy when there has been a lot of snow. Even though this is a busy resort, it still offers something for everyone, so whether you are a novice or a professional, you're sure to find something more your speed! This resort also offers lessons to guests as well, both skiers and snowboarders.
Night skiing is offered every night of the week and on special Fridays, the resort will stay open until 1 am. There is also a tubing park called The Polar Blast Tubing Park and this has 20 tubing lanes.
Address: 1146 W Highland Rd, Northfield, OH 44067
Boston Mills (Ski Resorts In Ohio)
As written above, Boston Mills is the sister resort of Brandywine and it is a much more intimate and smaller resort. Boston Mills still offers 7 lifts and 7 trails as well. Whilst this is smaller than its sister site, it does have something to in its armory that it can boast about. Boston Mills is also home to the steepest slope in Ohio and it is known as Tiger.
Tiger is known to be a bit of a challenge and this is a major reason why Boston Mills does draw in the crowds. It should also be noted that skiers of all abilities are welcome.
Address: 7100 Riverview Rd, Peninsula, OH 44264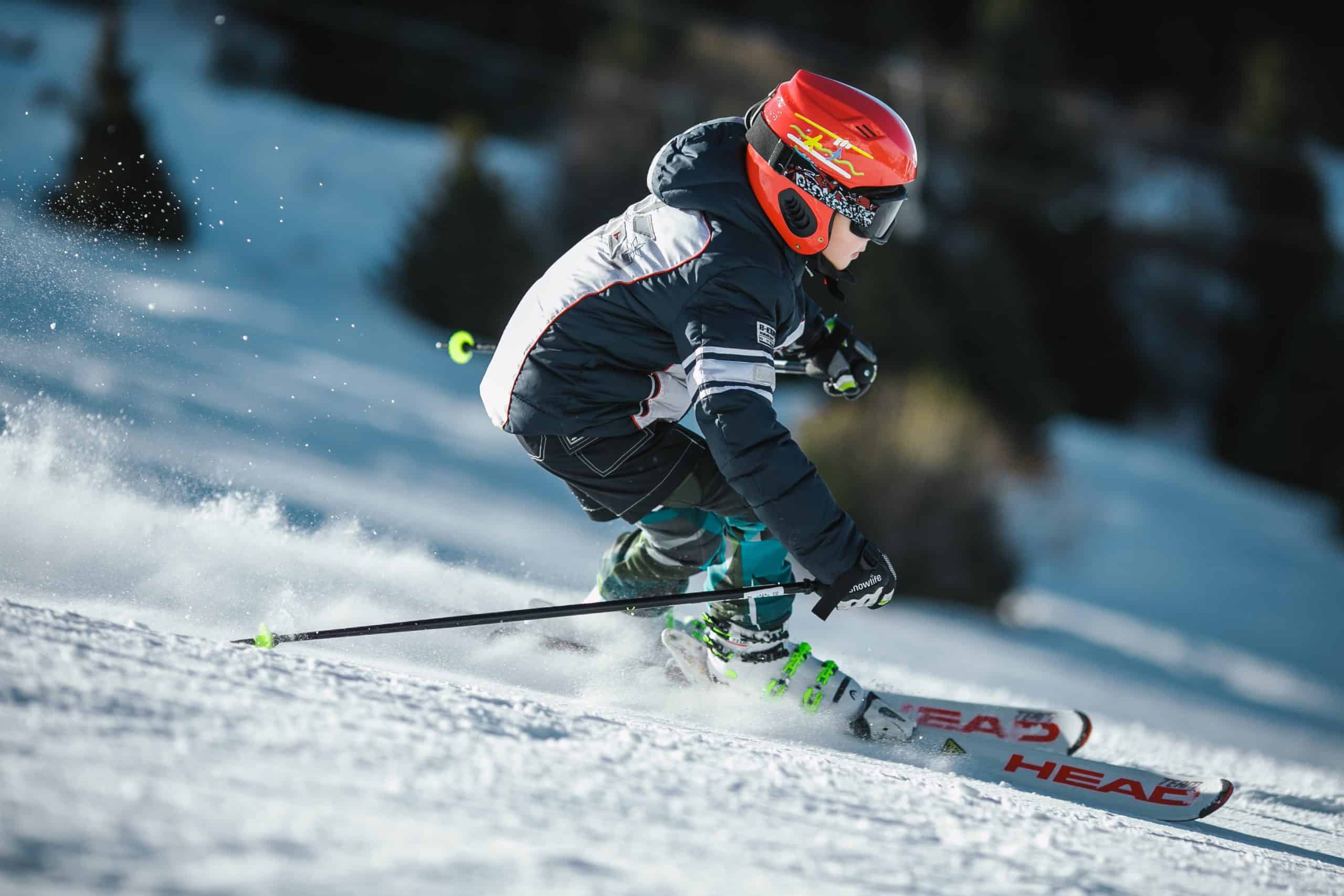 Image credit: CSG Helmets
Snow Trails (Ski Resorts In Ohio)
Snow Trails is located between the great Ohio cities of Cleveland and Columbus. This ski resort is family owned and is a bit different from the other ski resorts that are located in Ohio. This has a proud history and it can boast the fact that it was the first ski resort to open in Ohio back in 1961. A lot of snow does drop in this area so skiing is available on a regular basis in the winter months. Also, when there is not as much snow as required, Snow trails have snow-making machines that help top up the snow when needed.
Snow Trails is a great place to learn how to ski if you are just starting out. Maybe this is due to it being a family resort, but they do put a lot of emphasis on newbies (we all started off as newbies, after all). There are also lessons on offer for beginners that can be tailored to their requirements. It is also important to note that a fifth of the trails at Snow Trails are for experts as well, so this ski resort is not just set up for the beginner and the novice.
Address: 3100 Possum Run Rd, Mansfield, OH 44903
Check out our post about Snow Trails!
Alpine Valley (Ski Resorts In Ohio)
Alpine Valley is a smaller ski resort situated in Chesterland Ohio. Just because this resort is smaller than others we have mentioned, do not underestimate it! Let it be known that (on average), Alpine Valley receives the most snowfall out of all of Ohio's ski resorts! This ski resort is based in the heart of the snowy areas. Alpine Valley can boast an average of 120 inches of snowfall over the season and the snow on offer is perfect for skiing as it is lake-effect snow.
There are over 70 acres of land on this ski resort, plus it has 7 lifts and 25 trails as well. The resort also has a half-pipe and a tubing park as well. All skiers of various abilities are welcome here and there is something for everyone with regard to skiing.
You are able to rent equipment here and lessons are also available. As with the other resort in this blog, there is night skiing here as well, plus there is food and drink available in the lodge.
Address: 10620 Mayfield Rd, Chesterland, OH 44026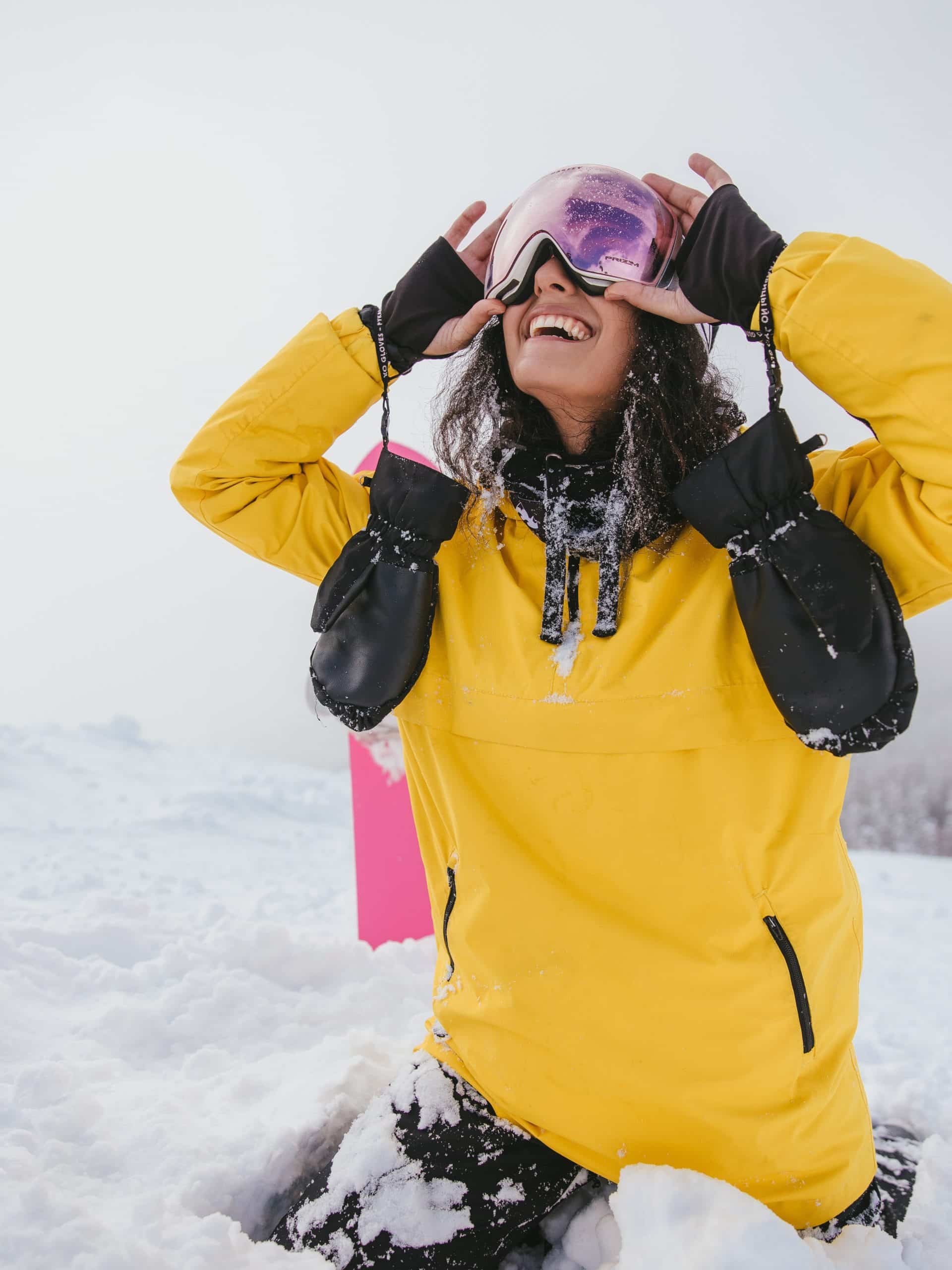 Image credit: Yaroslav Shuraev on Pexels
Ski Resorts In SouthWest Ohio
Have we managed to get them all? Remember to let us know if there are any we missed!
Mad River Mountain (Ski Resorts In Ohio)
Mad River Mountain in Zanesfield is the largest Ski resort that is on offer in the state of Ohio. This ski resort has been in operation since the early 1960s and is located just 1 hour away from Columbus. This is a very popular ski resort that offers many different winter activities.
There is an average snowfall of 36 inches each season, however even though this resort does not get a lot of snow, there is an army of workers on standby with snow machines who boost the churn of snow that is on offer.
With regards to the trails that are on offer, they are listed at the following:
Beginner is 22%
The average User is 34%
Expert is 44%
This shows that there is something for everyone on the trails. Mad Mountain River also offers the Avalanche Tubing Park and as you can imagine, this is very popular!
Address: 1000 Snow Valley Rd, Zanesfield, OH 43360
What Are People Saying About Ski Resorts In Ohio?
Boston Mills/Brandywine Ski Resorts:
"Stopped by both resorts on our Epic Ski pass mini road trip! Was really fun to ski both in one day. I would say I preferred Boston Mills as it was less crowded than Brandywine and had somewhat steeper terrain. Also, there was a fun upper deck bar with a nice selection of local beers..." - HS, Boston MA. February 2020.
Snow Trails:
"Well run ski facility. Mountain had something for everyone. Nice beginners area and terrain parks for advanced. We all had a great day." - AP, USA. February 2023.
Alpine Valley:
"Had a wonderful time at Alpine Valley this last week. We were on an Epic Pass small road trip and had to visit this small ski area where I learned to ski! What a great blast from the past moment! The ski area is wide open allowing you to traverse across and down to any lift..." - HS, Boston MA. February 2020.
Mad River Mountain:
"After two one-hour lessons in two consecutive weeks, my 10-year-old grandson was taking the lifts and snowboarding down without falling. He had never been on skis or a snowboard! I can't compliment Mad River Instructors Andy and Brandi enough! They are excellent with small children while teaching techniques and stressing safety. My grandson may indeed have picked up a lifetime sport thanks to them. We'll be back!" - R606, USA. February 2021.
Let's Go To Ski Resorts In Ohio!
Do you know of any other Ohio ski resorts? We'd love to hear from you! Let us know in the comments below, or stop us a line at team (at) visitohiotoday (dot) com.
If you love all things skiing as much as we do, then you must check out our Cross-Country Skiing In Ohio post! Here we list 20+ of the best areas to ski (and watch others skiing!).
Also, be sure to check out our post about Ohio Sledding Hills! You may find some near to you that you didn't know about!
Looking for festive fun? National Trail Raceway Christmas Lights has been a good event for a couple of years now. Check our post for up-to-date information!
If you're more of a sun-lover, you could spend a day on one of the Beaches in Ohio!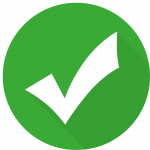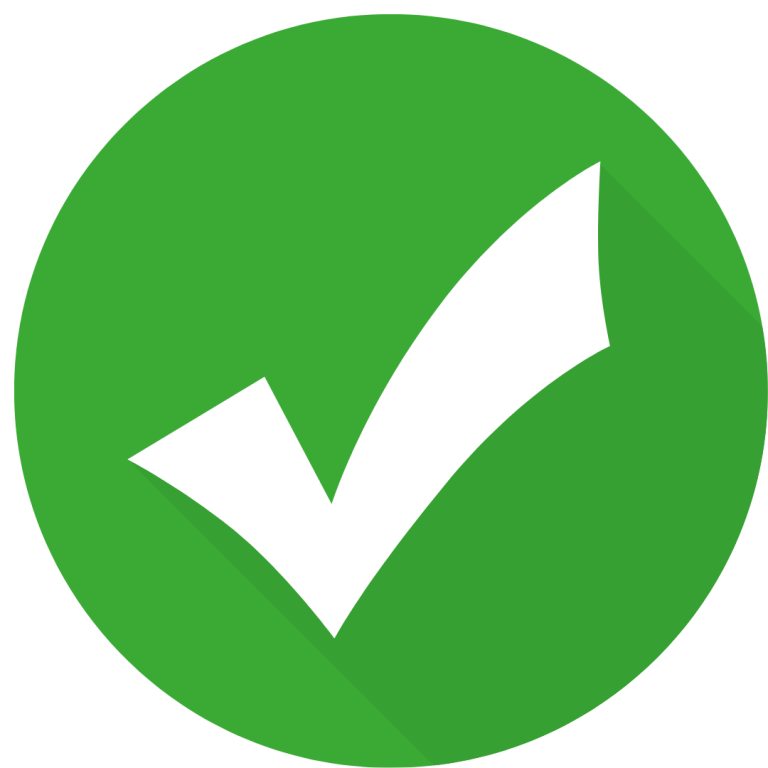 Hello! We have done our very best to ensure that the accuracy of events, hours, addresses, etc are up to date. Please know that information can change due to weather, updated health and safety challenges, etc. If you find incorrect information, please send us an email and we can get it updated.
To be updated and stay connected, subscribe to our newsletter.