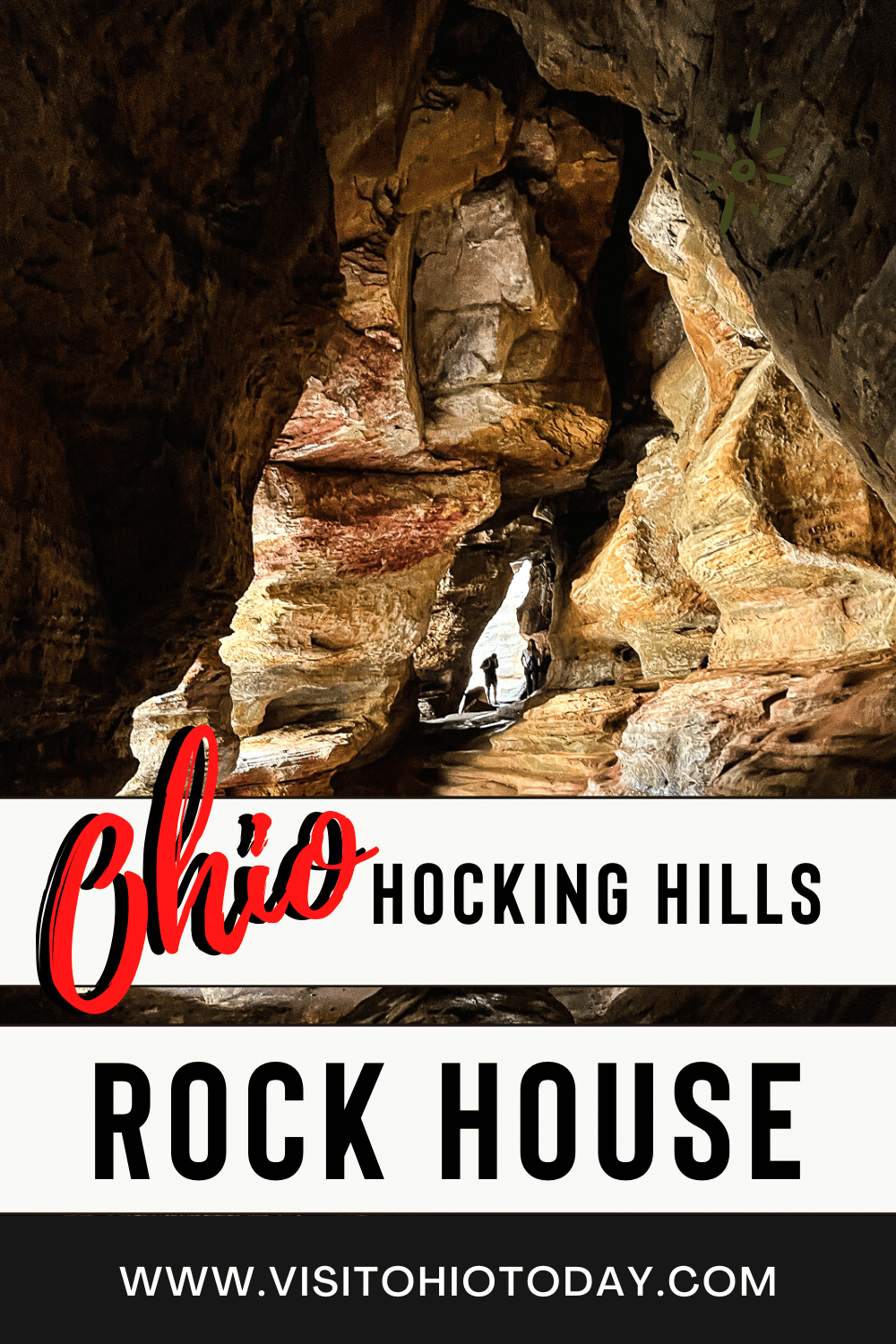 Rock House is an interesting part of the Hocking Hills Region. If you are into Caving and Hiking then this is the place for you. Read on to find out more.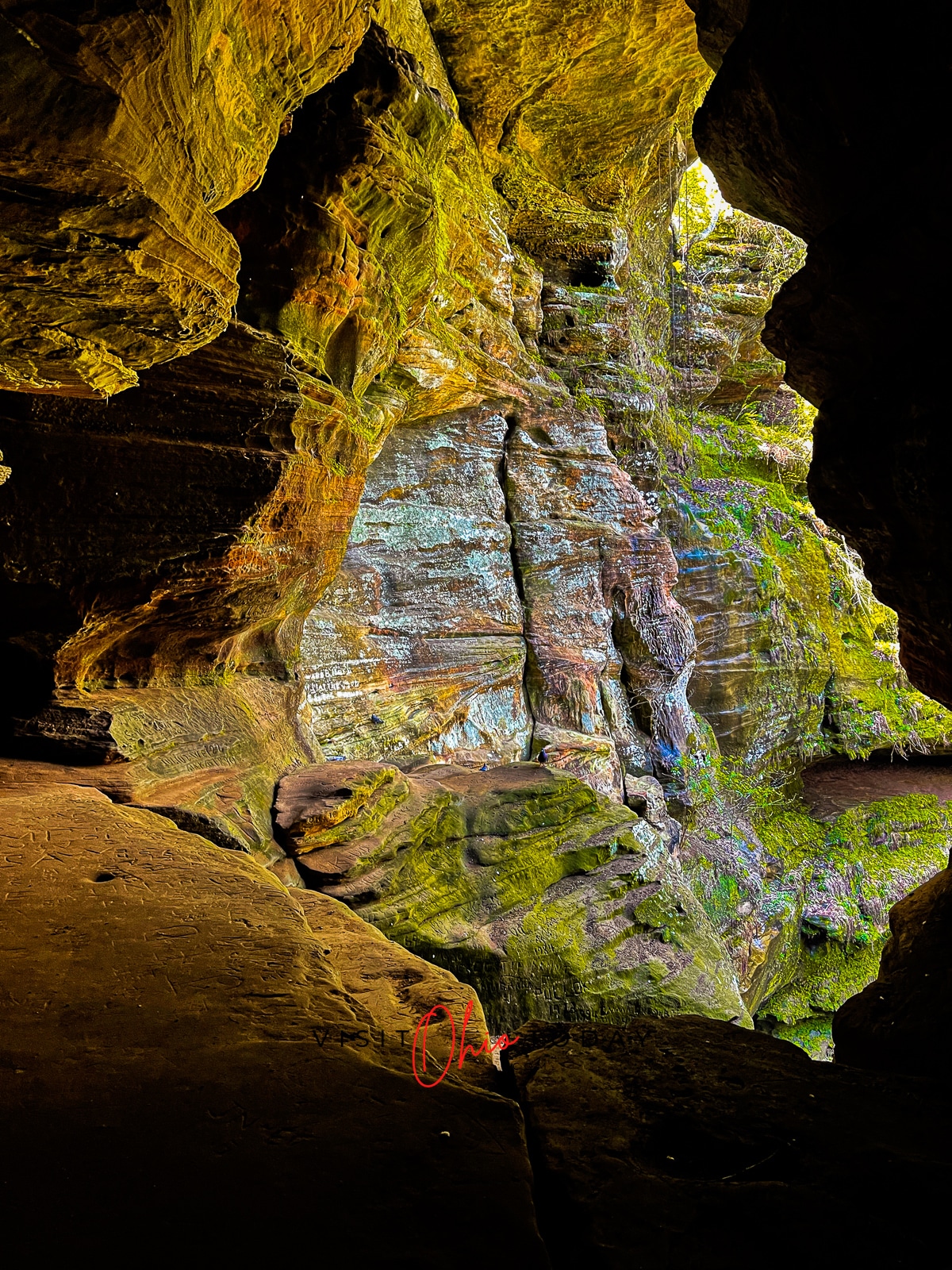 The Rock House Caves (Rock House Hocking Hills)
Rock House is incredibly unique within the Hocking Hills Region, it is one of 7 hiking trails in the area. It is unique as it is the only true cave in the park. It has a tunnel-like corridor and it is situated up a 15-foot cliff. This House of Rock has a 25 foot ceiling and the main corridor is 200 feet long and it is around 20-30 feet wide.
This cavern was eroded out of the middle zone of Blackhand sandstone. Water leaked through a horizontal joint that was running parallel to the cliff face caused by the hollowing of the corridor. This main joint can actually be seen in the ceiling of the Rock House.
The Rock House also has 7 Gothic-arched windows and sandstone columns which bear its huge roof. The Rock house used to be a shelter for past visitors. Hominy Holes are small recesses at the back of the cave and this was used by Native Indians as baking ovens. By constructing a small fire in the recesses, this heated up the entire cave. This also kept the occupants warm and helped to prepare food.
There are also chiselled out troughs in the cave and this is further evidence that people used this cave as their home. According to local legend, other residents who used the cave were not as welcomed. This includes Murderers, Bootleggers, and marauding thieves.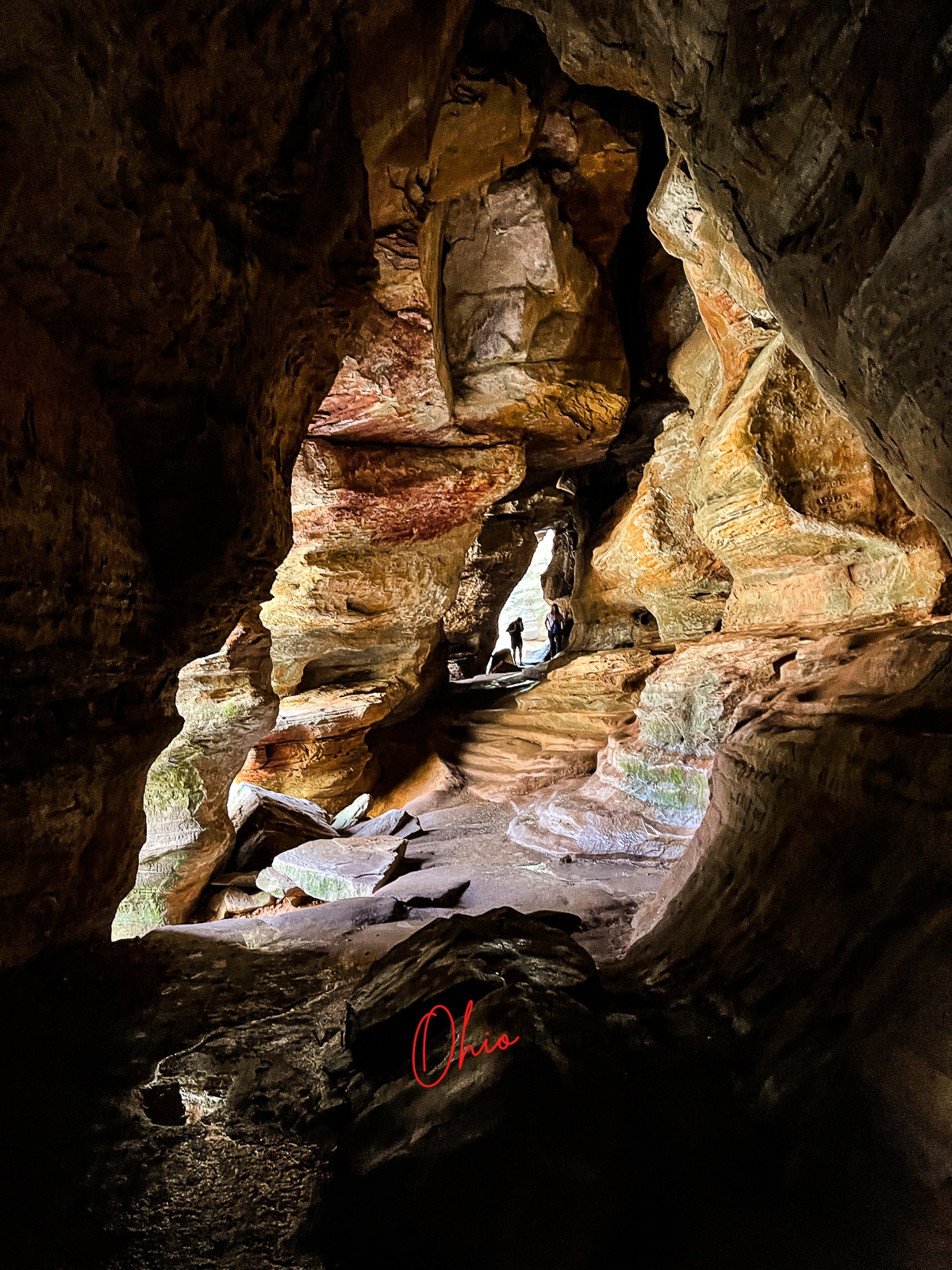 Due to its interesting past, the Rock House has long been a tourist attraction. In 1835, Colonel F.F. Rempel of Logan constructed a 16-room Hotel. This Hotel also had a fancy Ballroom, livery stable and a Post Office! This Hotel has since been demolished and stood where the picnic Shelter is today. There are dated carvings within the rock that proves that The Rock House has a long past of popularity.
From time to time, lots of cheeky pigeons like to take up residence in Rock House! It is worth pointing out that if you are walking with dogs or younger children who are wary of birds.
PRO TIP: Take a flashlight with you as it can be quite dark in some areas of the cave.
The Rock House Caves: 19852 OH-664 S Logan, OH 43138 | GPS Tracking: (35.1218° N, 92.9365° W).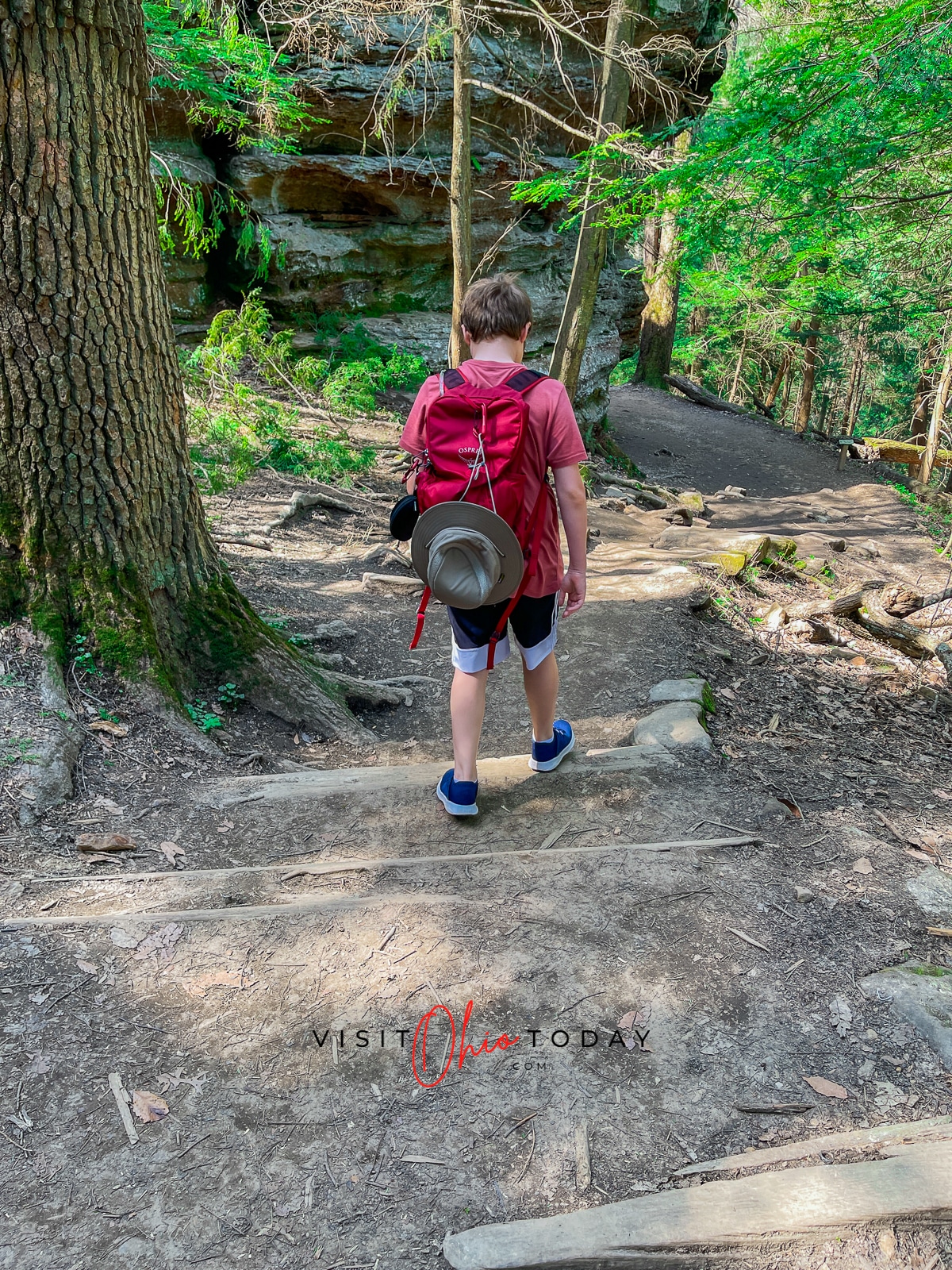 Rock House Trail (Rock House Hocking Hills)
Rock House Loop Trail is around a mile long. Hikers can enter from either the upper or the lower parking lots.
Depending on your desired level of walking, you may want to check both parking lots beforehand. PRO TIP: If you park at the first lot, you walk down on that trail, and it is where the trail comes out at.
If you park at the second lot, you will have a much longer walk. However, both trials do come together and exit at the shelter house.
The walk back UP the hill after visiting Rock House is very steep!
Hikers are advised to stay on the marked trail. Well-behaved pets are allowed, providing that they are on a leash at all times.
Location: Rock House 16350 OH-374, Laurelville, OH 43135 | GPS Tracking: (39.496345, -82.614583).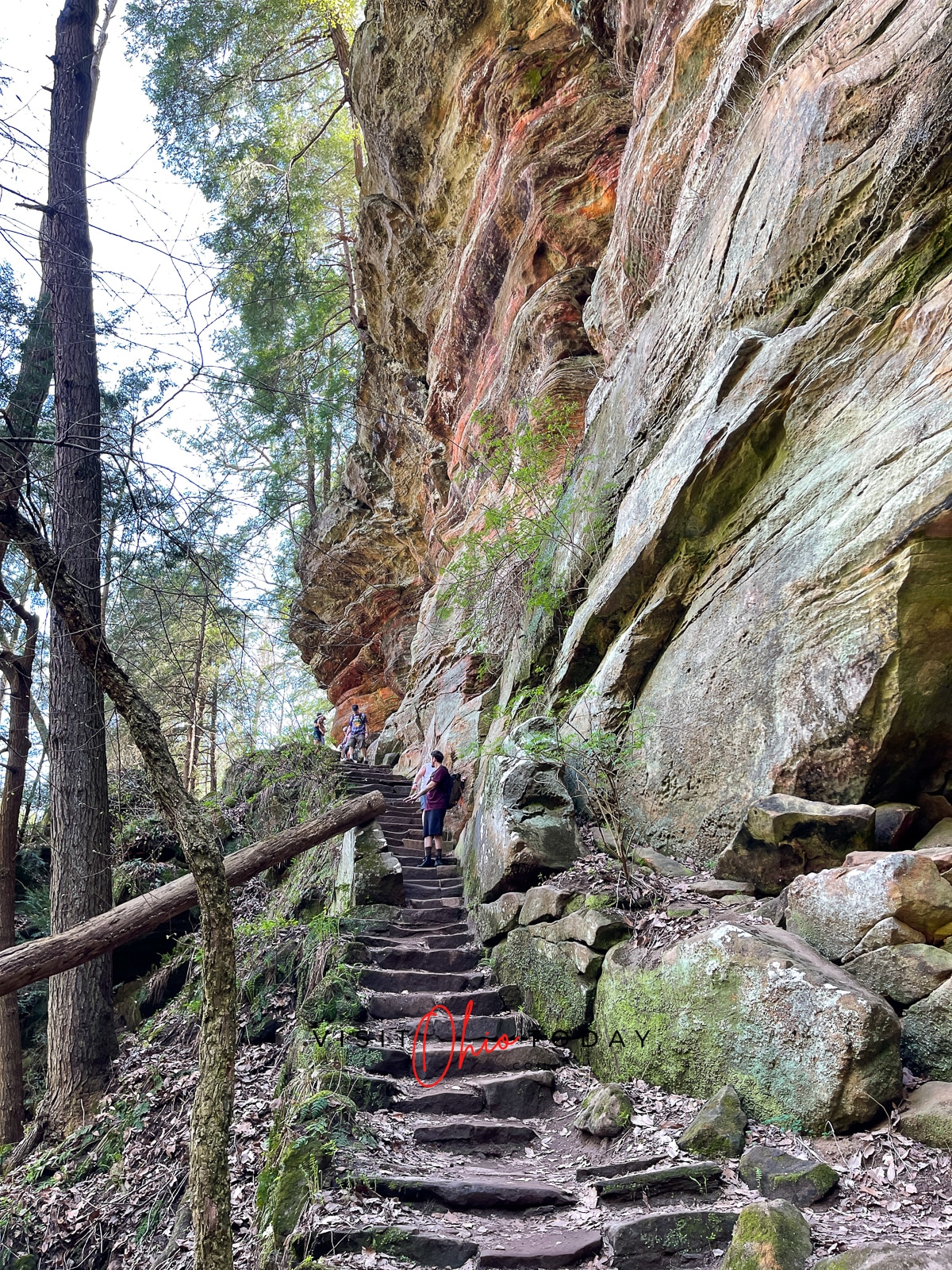 Short Video From 2014 (Rock House Hocking Hills):
What Are People Saying About Rock House Hocking Hills?
"There are beautiful views along the trail. Many birds were in the rock house, we could hear their sounds echoing as we walked along..." M (Port Huron, MI. May 2022).
"We visited four parks in one day: Old Man's Cave, Cedar Falls, Conkles Hollow, and Rock House. Rock House by far had the most difficult terrain, made even more difficult by pouring rain..." (NB, Ann Arbor, MI. Jan 2022)
"An easy hike with interesting rock formations - it truly is a "rock house." Fairly easy walk with some steps and uneven terrain so not for anyone with trouble walking. We really enjoyed this trail, highly recommend." (BS, Detroit, MI, Nov 2021).
"Rock House in Logan is one of the best attractions in Hocking Hills State Park. Rock House is actually a tunnel cave through which one can walk end to end. A one-way trail starting from the parking lot takes one down to the cave, but the return is uphill." (P1994, Chicago, IL. May 2021).
Other Hocking Hills Trails
Zaleski State Forest Backpack Trail.
Hocking Hills State Park Mountain Bike Trail.
Lake Hope State Park Mountain Bike Trail.
Also in the area you can visit: Rock Bridge Nature Preserve | Conkles Hollow | Ash Cave
Where To Stay In Hocking Hills
Hocking Hills is abundant with places to stay and some of them are very unique! Below are some of our favorite places to stay in Hocking Hills!
Hocking Hills Treehouse Cabins | Cedar Grove Lodging | Cherry Ridge Retreat | Idyll Reserve |
Where is Rock House Hocking Hills Located?
Rock House Hocking Hills is located at: Rock House Caves 19852 OH-664 S Logan, OH 43138 Website
Let's Go To Rock House Hocking Hills!
Have you been to Rock House Hocking Hills? We want to know about your experience! Drop us a comment below and tell us about your experience at Rock House Hocking Hills!
Has this article whetted your appetite for more? Check out our State Park guides here! Maybe Wineries & Distilleries are more your thing? However you choose to discover more of Ohio, you can be sure of variety in spades!
Check out our 2023 article about Caves In Ohio!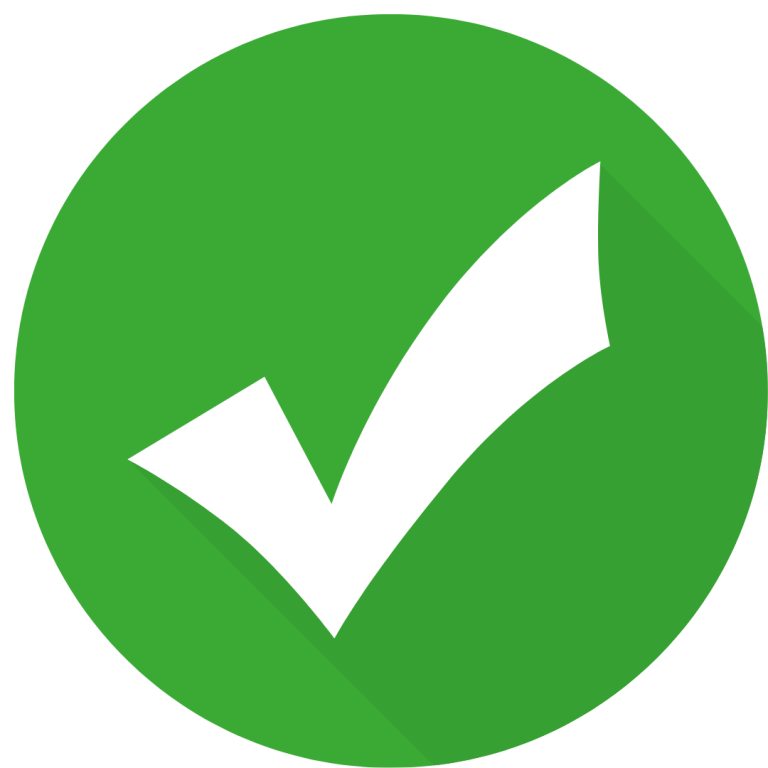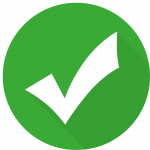 Hello! We have done our very best to ensure that the accuracy of events, hours, addresses, etc are up to date. Please know that information can change due to weather, updated health and safety challenges, etc. If you find incorrect information, please send us an email and we can get it updated.
To be updated and stay connected, subscribe to our newsletter.