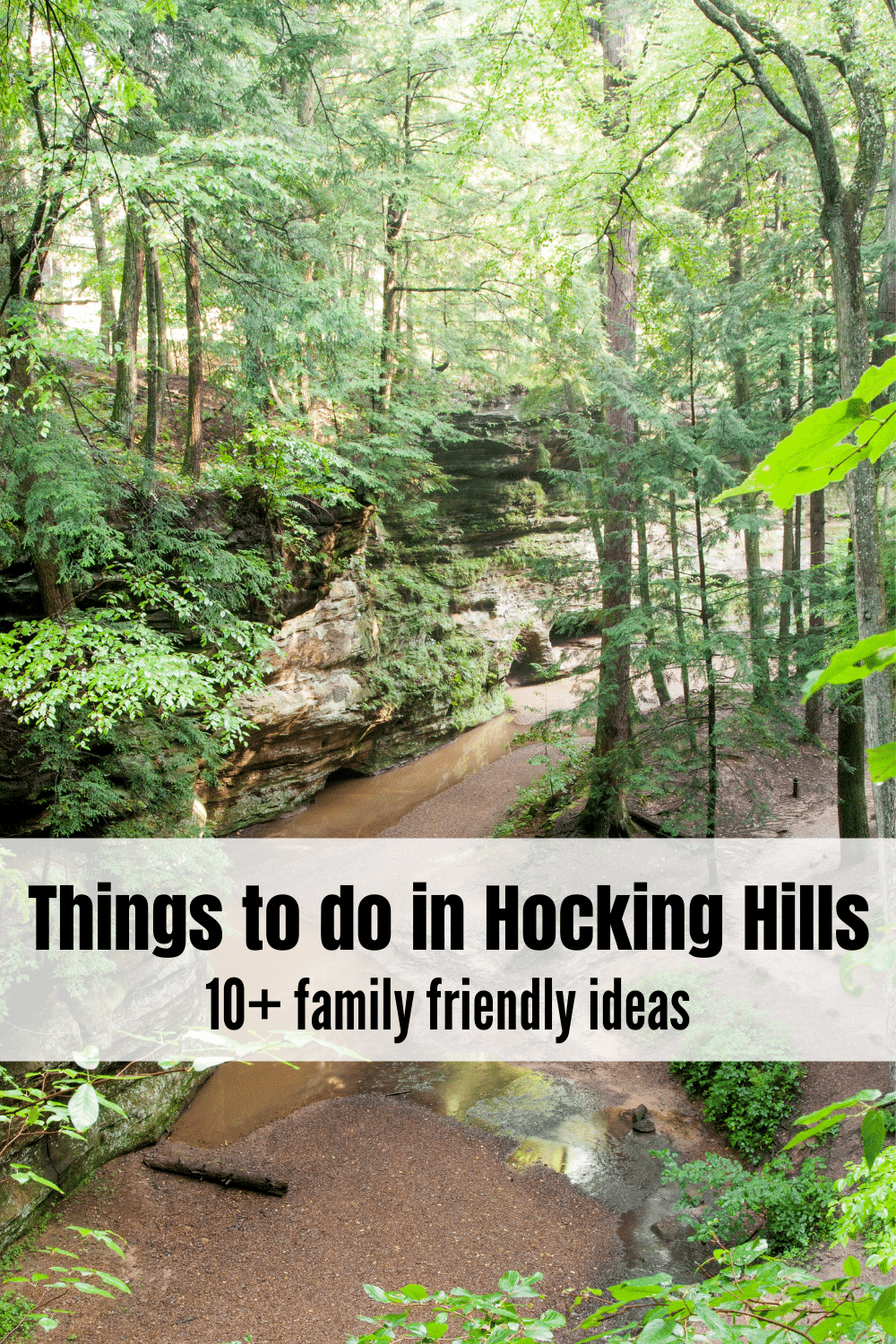 Discover Ohio and our 10 favorite things to visit in Hocking Hills! Just southeast of Columbus, Ohio is a beautiful region in the foothills of the Appalachian mountains called Hocking Hills.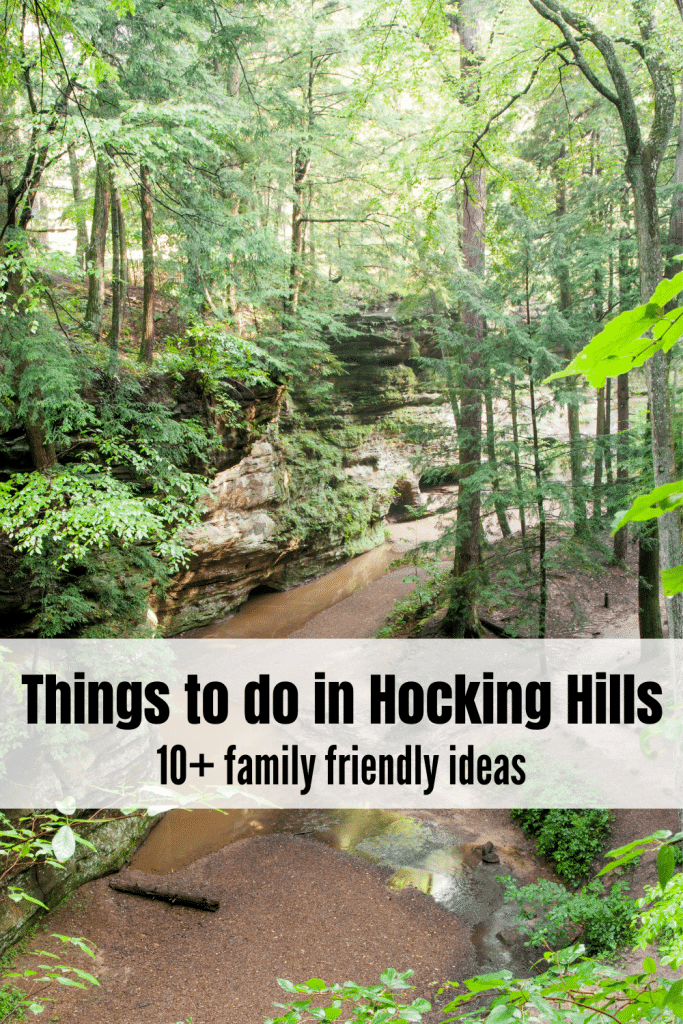 Just southeast of Columbus, Ohio is a beautiful region in the foothills of the Appalachian mountains called Hocking Hills. The region is rather large and is an entire county full of gorgeous state parks to hike and explore.
Hocking Hills is my favorite place to commune with nature, and I want to share some of my favorite family-friendly places to visit while I'm there. In my opinion, it's one of the most beautiful places in Ohio.
The hiking in Hocking Hills is amazing, and within the Hocking Hills state park there are over 30 miles of marked trails to explore. There is something for everyone here, from casual walkers to athletic hikers.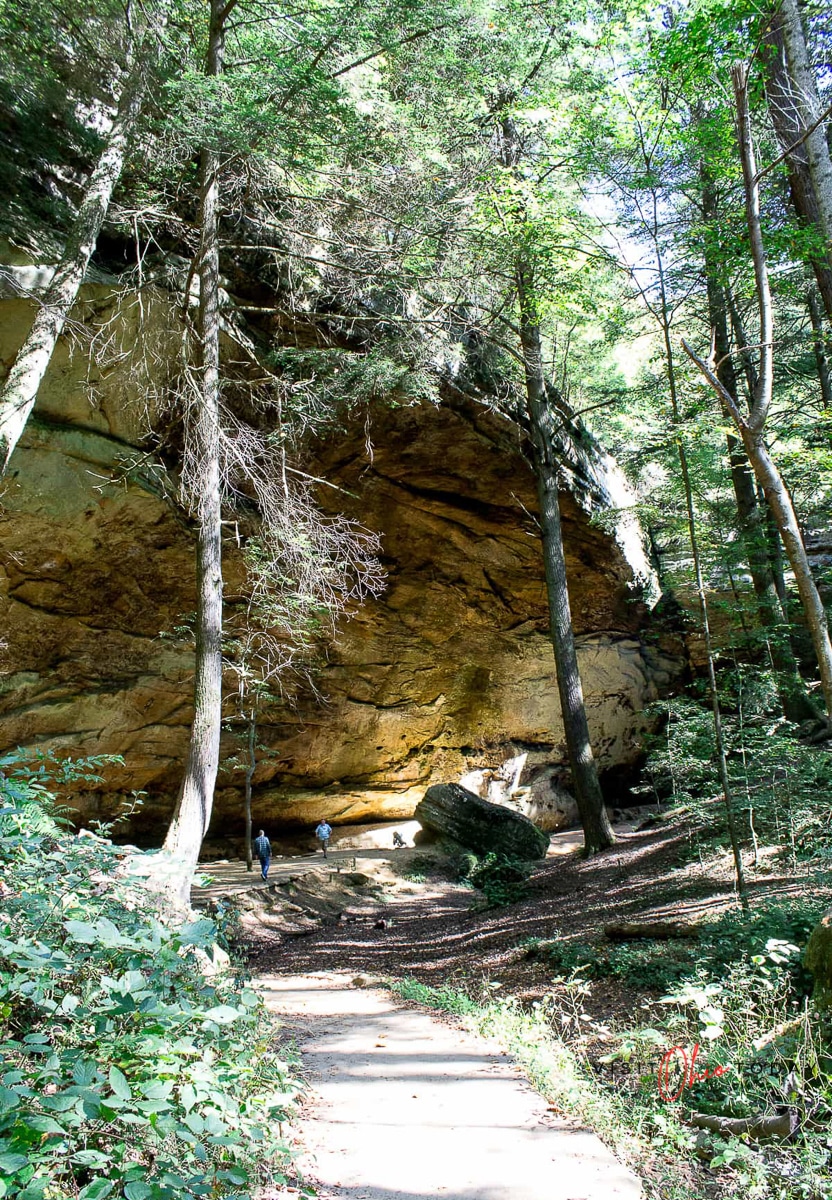 Things to Do in Hocking Hills - Hiking Options
Ash Cave is a paved trail that is wheelchair, stroller, and leashed-pet friendly. This trail includes pretty waterfalls, huge, towering hemlock trees, and a recessed cave to explore. Open all year round, the trail is beautiful no matter what season it is.
Cedar Falls trail is "wild and secluded, but spectacularly beautiful" place. It may be one of the most enjoyable hikes there. The 40-minute trail is popular with winter hikers and boasts large, moss-covered rock formations and one of the largest waterfalls in the park.
Old Man's Cave is a 1-mile rugged hike through the middle of the gorge. It includes tunnels, bridges, and more amazing waterfalls and rock formations.
Conkle's Hollow is yet another beautiful hiking spot, and this one has two options. For an easier hike, take the lower trail which is suitable for children, while the upper trail is at the top of some tall cliffs and is a more dangerous adventure. *Pets are not allowed in this part of the park as it is a Nature Preserve.
Cantwell Cliffs is a moderately difficult hike with deep valleys and cliffs, as well as some tight squeezes. It's worth it to see the gorgeous views though.
Rockhouse is situated halfway up a 150 foot cliff. This cave is said to have been a hideout for criminals in years past and it's amazing to imagine people living in this place. This trail is fairly difficult, and children must be carefully supervised near the cliffs.
The Hemlock Bridge Trail is the newest trail in the park system in Hocking Hills. This trail gets it's name from a swinging bridge, and visitors won't be disappointed with the views along the trail. When you've had enough hiking, there are other things to do here that the whole family will love.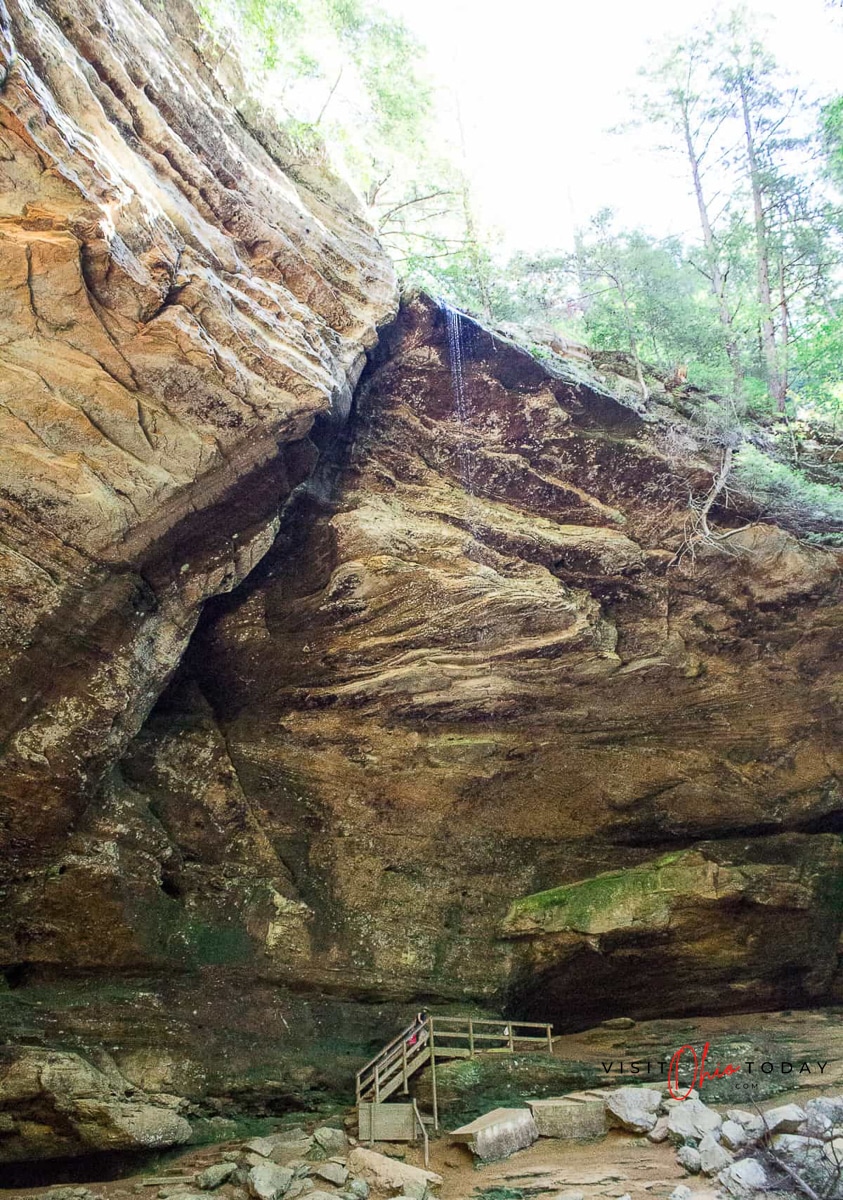 Even more fun things to do in Hocking Hills
If you have kids under 8 years old, the AHA! Hands on Adventure Museum is a must-visit. This play museum is a wonderful educational opportunity that everyone will enjoy.
Who doesn't love a round of playful mini golf? Hocking Hills has just the place for you to get in a round of mini golf and show off your golfing skills.
The Hocking Hills KOA will let you pan for gems or gold. This part of the KOA is open to the public, you just pay for your mining kit! Price points vary based on what you'd like to find while you're mining.
I can't rave enough about the things to do in Hocking Hills. From state forests to all the varying lakes, you and your family are certain to have an amazing time exploring it all. The next time that you decide to plan a family visit in Ohio, Hocking Hills needs to be on your radar.
You're certain to see towering cliffs and waterfalls and deep lakes that seem to go on for miles. Don't forget about all the caves as well!
One thing is for certain. There are too many items and fun things to do in Hocking Hill that meet the eye. Plan your family-friendly vacation today!
Have you been to Hocking Hills? What is your favorite thing to do in the region?
If you would like to take a step back in time and check out some fine bourbon, visit Hocking Hills Moonshine!