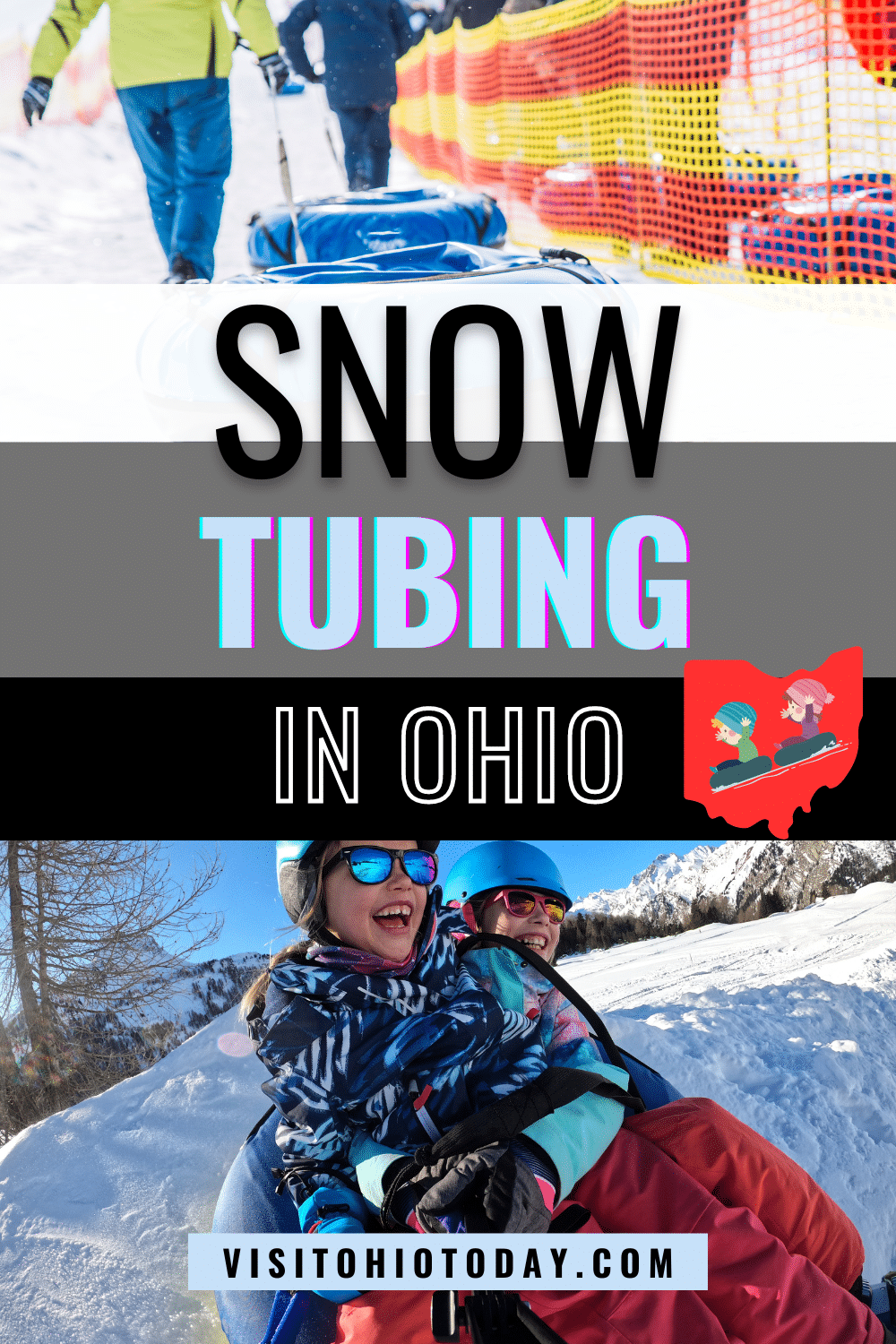 Last Updated on October 3, 2023 by Cindy
There is nothing that beats a bit of snow tubing, and snow tubing in Ohio is simply the best! Check out our suggestions for the ultimate snow tubing experience!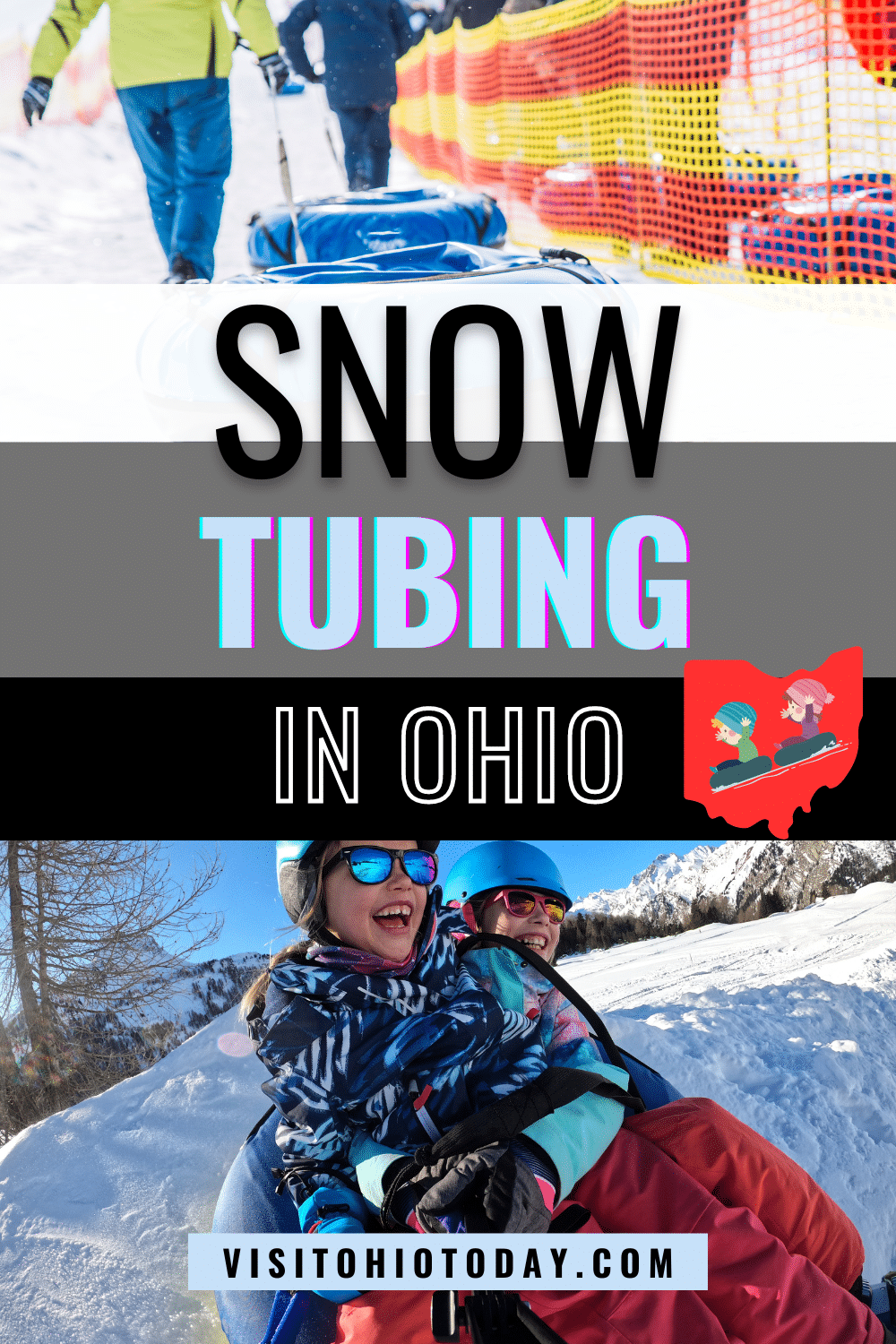 About Snow Tubing In Ohio
If you enjoy doing some sledding, then snow tubing will be right up your alley. Snow tubing does exist in Ohio and below are five places where you can enjoy some! Snow tubing is a great activity that can be enjoyed by the entire family, and it plays a part in making memories that you will remember for many years to come.
Some Advice About Snow Tubing In Ohio
Here are a few tips you should know before you go snow tubing for the first time.
Check the snow report
Some resorts have got snow-making equipment, so if there does not seem to be as much snow around as normal, that is not to say that there is not plenty in the resorts. Also, make sure that the resort is open after a snowstorm. It is best to either check the resort's website or contact them via email or phone.
Dress Appropriately
A good, warm set of hat and gloves or mittens (yes mittens!) is what we recommend, so long as they are also waterproof if possible. Mittens can keep your hands warmer than gloves, so don't disregard them! You will probably want to keep your neck warm as well, so a good thick scarf is essential. Your footwear should also be waterproof, so a well-fitting pair of boots or water-repelling shoes are required.
Plan your activities
Some of the resorts offer different activities. Some of the resorts will offer skiing and snowboarding as well. It is also a good idea to see if the resorts offer food and drinks as well.
Snow Tubing In NorthEast Ohio (Snow Tubing In Ohio)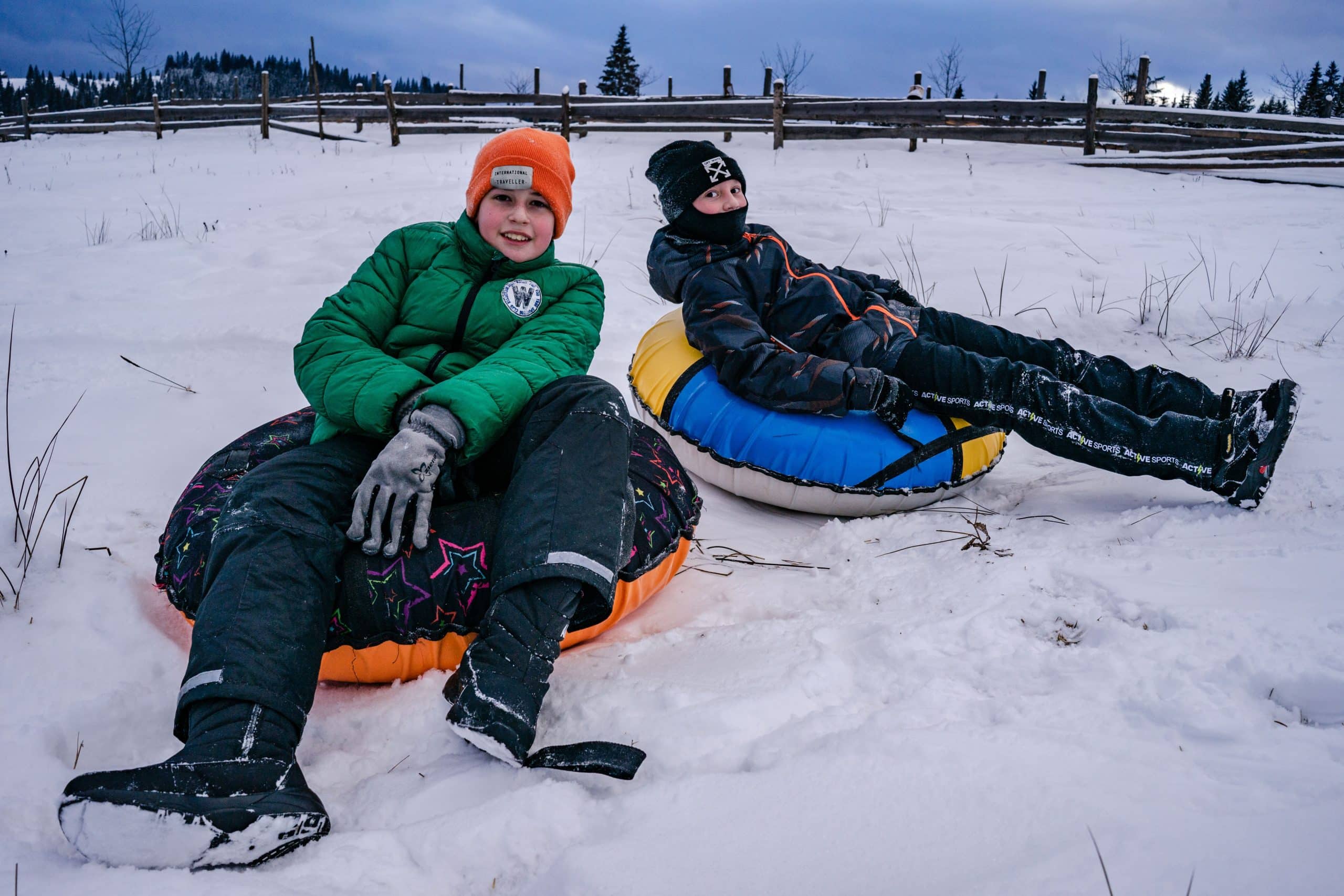 Image credit: Oleksandr Canary Islands on Pexels
Snow Tubing At Snow Trails – Including Glow Tubing!
Vertical Descent Snow Tubing at Snow Trails is located near the town of Mansfield Ohio and this resort also boasts Glow Tubing. This is an amazing resort and it is very popular with the locals and people who come in from out of state as well. This is also the perfect place to bring the smaller ones as well as there are no age or height restrictions at this resort.
It should be noted that even though there are no height or age restrictions, only one person is permitted to ride in each tube. The good news is that there are tubes of different sizes available. One important thing to remember is that each weekend in the season (and on special dates) the hill is lined with LED lights and it does make a truly spectacular spectacle!
Please be aware that to enjoy this event, you must reserve your place in advance and this reservation can be made on their website.
Check out our post about Snow Trails!
Polar Blast Tubing At Brandywine Ski Resort
Brandywine Ski Resort is located in Peninsula Ohio and is not too far away from the famous Cuyahoga Valley National Park. It isn't only Snow Tubing that is on offer here, but skiing and snowboarding are permitted at this resort as well. The Snow Tubing here is quite large and it is enjoyed by people of all ages.
It should be pointed out that each visitor must be able to ride their own tube, so children will not be allowed to ride on an adult's lap. 'Link' tubes and groups are permitted when going down the hill.
Glow Tubing At Funtimes Fun Park
This resort is a little different from the other resorts that are covered in this post. The offering here is different as it offers snow tubing on an artificial hill and it uses synthetic ice. There are height restrictions in place for riders, so it is best to make contact with them ahead of a visit so as to avoid disappointment.
The glow tubing that is on offer is amazing and it draws back the crowds, year after year. The good news about this is that due to the conditions here, this event can be enjoyed on snow and without snow as well. As this is a very popular resort, it is advised that visitors purchase their tickets in advance of their visit.
Snow Tubing In SouthWest Ohio (Snow Tubing In Ohio)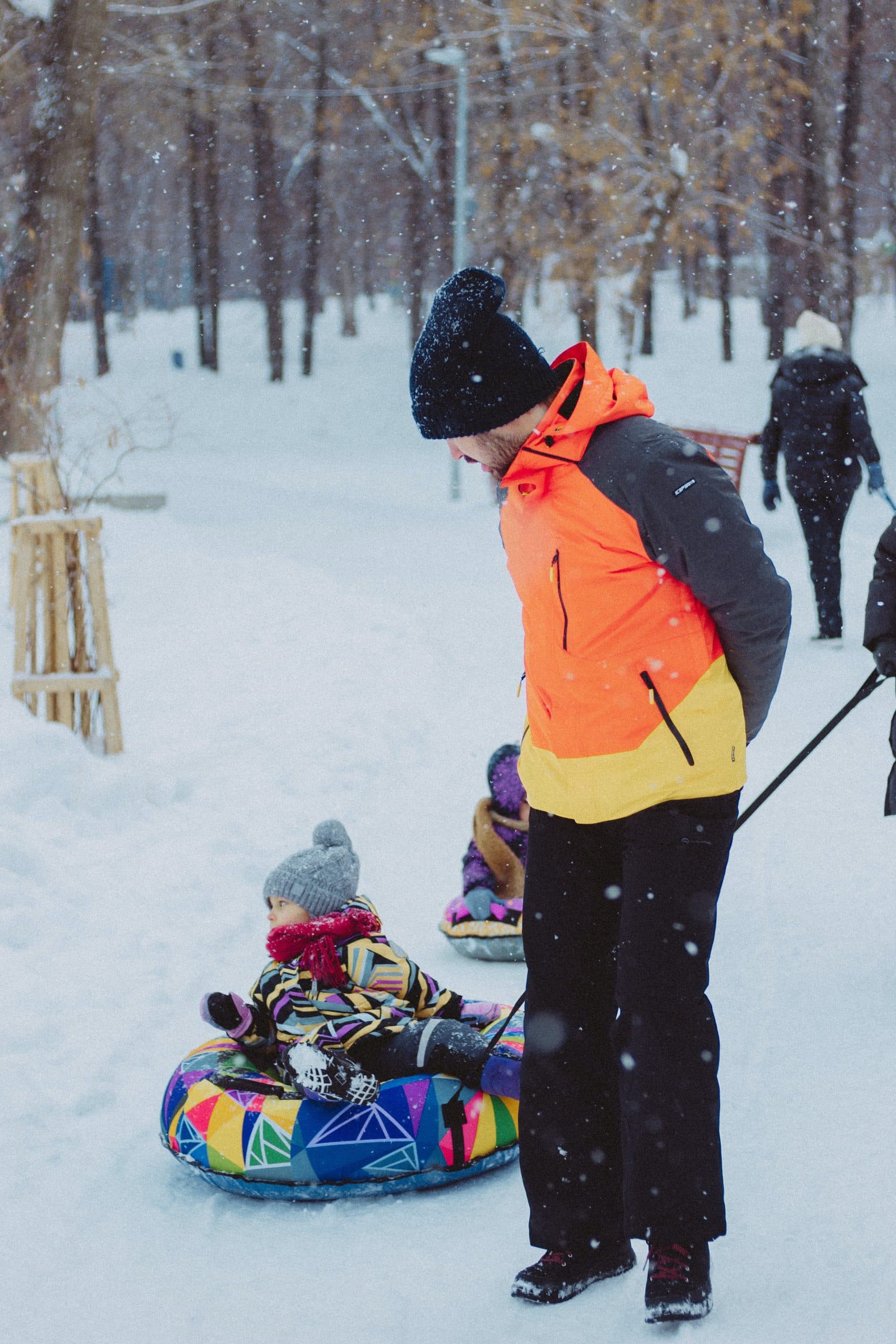 Image credit: Sarazh Izmailov on Pexels
Valley's Edge Snow Tubing
Valley's Edge located in New Paris is on the smaller side when it comes to the other resorts that are in Ohio. Even though this is a smaller park, this does not mean that you cannot have as much fun here.
This resort is well suited to families and providing that the riders are over the age of four years old (must be able to ride on their own tube), then everyone can enjoy going to the top and whipping down in the snow tube. There is also an added bonus that at this resort they do allow 'links' of up to three tubes.
Snow Tubing In SouthEast Ohio (Snow Tubing In Ohio)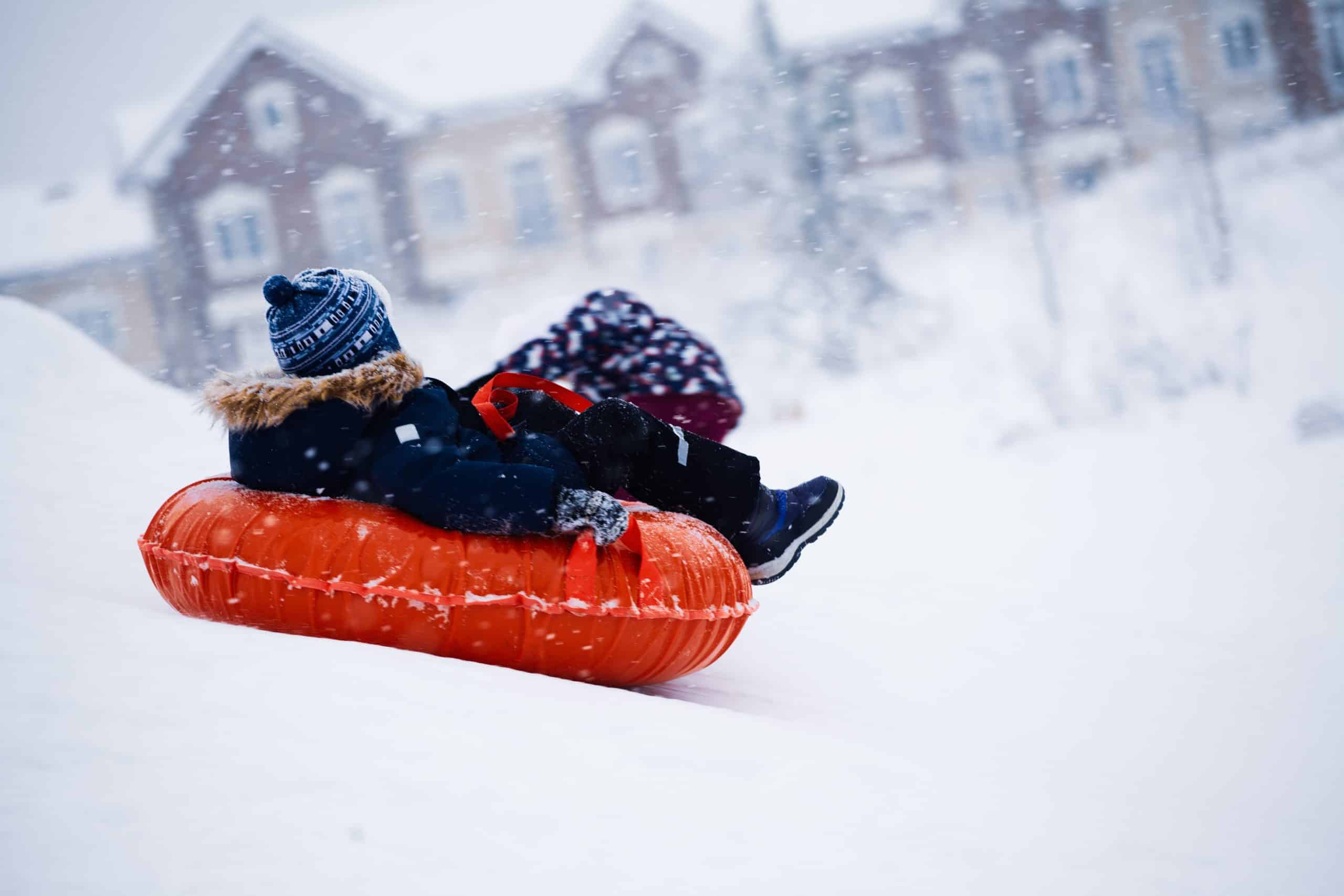 Image credit: Sergey Platonov on Pexels
Tubing Park at Mad River Mountain
The Bubly Tubing Park at Mad River Mountain is located about 45 minutes Northwest of the city of Columbus in the town of Zanesfield Ohio. It isn't just snow tubing that is offered at this complex, skiing and snowboarding are also on offer here. This is a fantastic resort and it has the honor of saying that it has the largest tubing park in Ohio.
Due to safety reasons, children will not be allowed to ride with adults either. If you want to do a 'linked' ride with your children, you will need to discuss this with the staff who are on duty. Only one person is allowed to tube and there is a height restriction as well. It is also advised to call ahead with regard to their snow conditions and the height restrictions that are in place as well.
What Are People Saying About Snow Tubing In Ohio?
Mad River Mountain: "This is a very nice place to go and expand time with family during the winter, Instructors are good and people friendly." - SC (USA). March 2020.
Snow Tubing At Snow Trails – Including Glow Tubing: "Spent a fun 2 hours speeding down snow tube trails as Snow Trails. It's just a short one-hour drive from downtown Columbus. You can reserve tickets in advance. The setup is actually quite efficient and more fun than I expected speeding down the slope..." - 454c (Nashville Tennessee). January 2018.
Glow Tubing At Funtimes Fun Park: "We bought season passes and finally got a chance to go. Free parking and plenty of it. They have mainly small rides for younger children right now..." - DRLT, (Canton OH). July 2020.
Valley's Edge Snow Tubing: "We went on a Saturday at 11:30 for 2 hours and we had a blast! There weren't many people so we were able to go up and down so many times! 2 hours was plenty we were all super tired after! The staff was great and super friendly. 10/10 recommend!!" - MPE, (USA) January 2023.
Polar Blast Tubing At Brandywine Ski Resort: "Tubing at polar blast was a great time. There are about three different heights/lengths of hills to choose to slide down from. It would be nice to have some more variation in the hills though (after going down a few times it's less exciting, but I understand that this is more geared towards smaller kids...)..." - ND, (Conover NC). January 2017.
Favorite Areas For Skiing, Sledding, And Snow Tubing In Ohio
Do you have a favorite Ohio ski/sledding or snow tubing area, or maybe know of an area we didn't include? Drop us a comment below and we can add it!
Check out our other suggestions for winter wonderland fun!
Our Ohio Sledding Hills post is always growing and being edited, so if you know of any spots that we've missed, please do let us know and we'll be sure to add them!
If Ice Skating in Ohio is more your thing, have a look at our list of the best indoor and outdoor skating areas! Did your favorite make the list? Let us know!
Or, if you are more of a fair-weather person, you might enjoy River Tubing in Ohio or Indoor Water Parks in Ohio!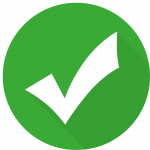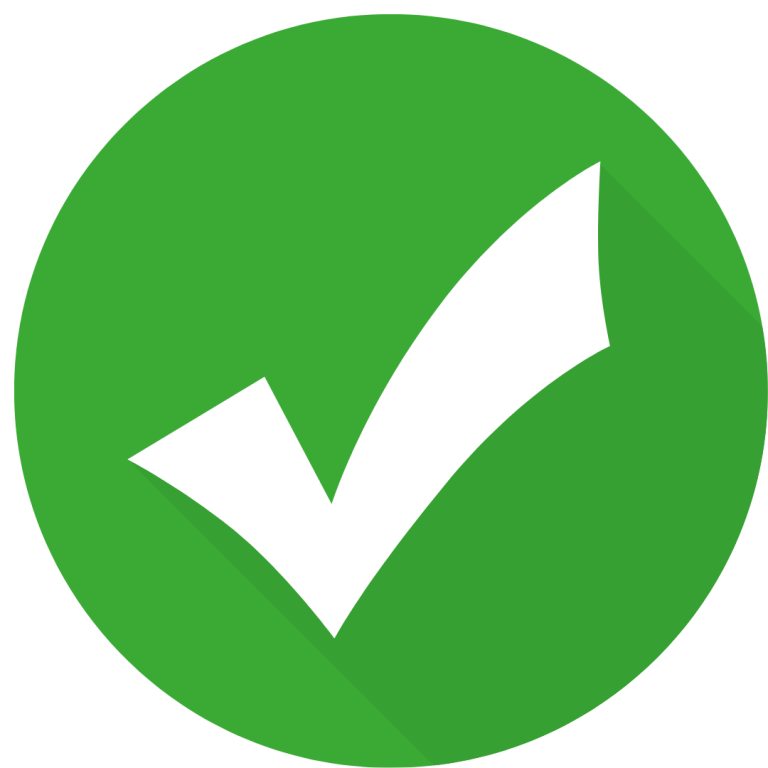 Hello! We have done our very best to ensure that the accuracy of events, hours, addresses, etc are up to date. Please know that information can change due to weather, updated health and safety challenges, etc. If you find incorrect information, please send us an email and we can get it updated.
To be updated and stay connected, subscribe to our newsletter.