Lake Alma State Park
This post contains links to affiliate websites, such as Amazon, and we receive an affiliate commission for any purchases made by you using these links.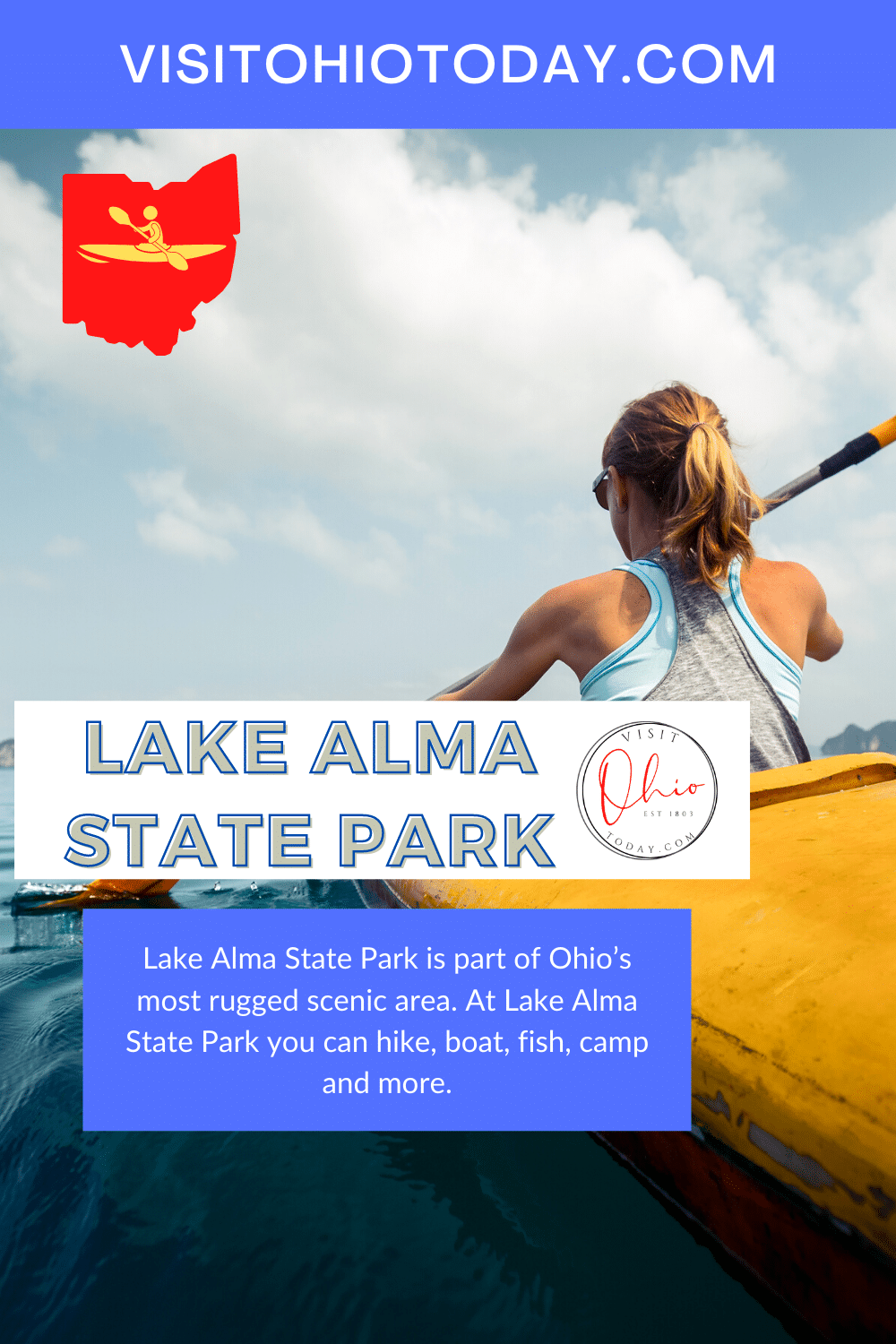 Lake Alma State Park is part of Ohio's most rugged scenic area. At Lake Alma State Park you can hike, boat, fish, camp, and more.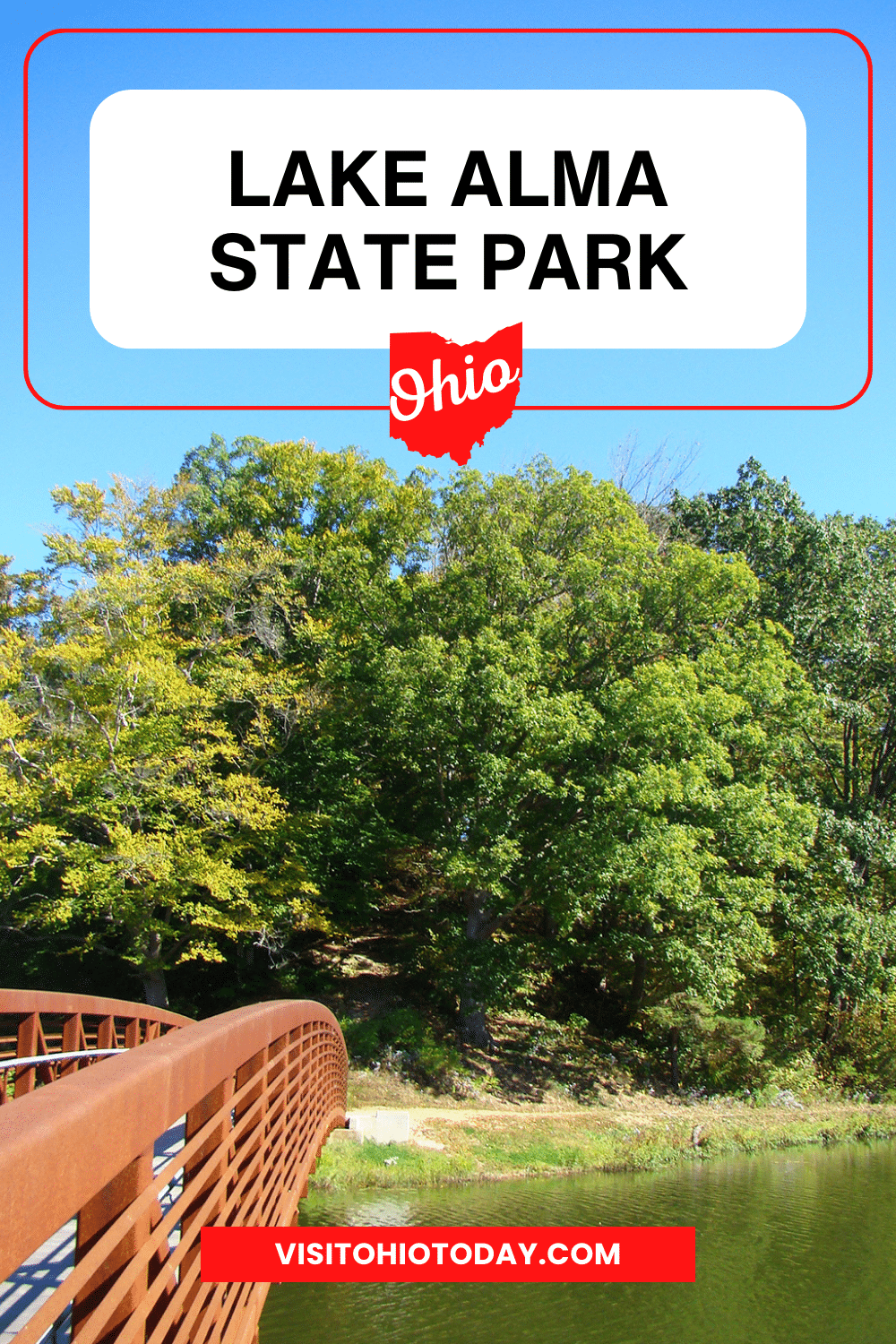 Visit Lake Alma State Park
Lake Alma State Park is part of Ohio's most rugged scenic area. The lake is a 60-acre lake that lies in the 292-acre state park.
At Lake Alma State Park you will find a wooded valley with a gentle creek running through it. There is a community park available as well as walking trails.
Lake Alma is tucked into the unglaciated hills of Ohio. These Ohio hills are part of the Appalachian Highlands.
In the winter months, weather permitting, visitors can enjoy cross-country skiing, ice skating, and ice fishing.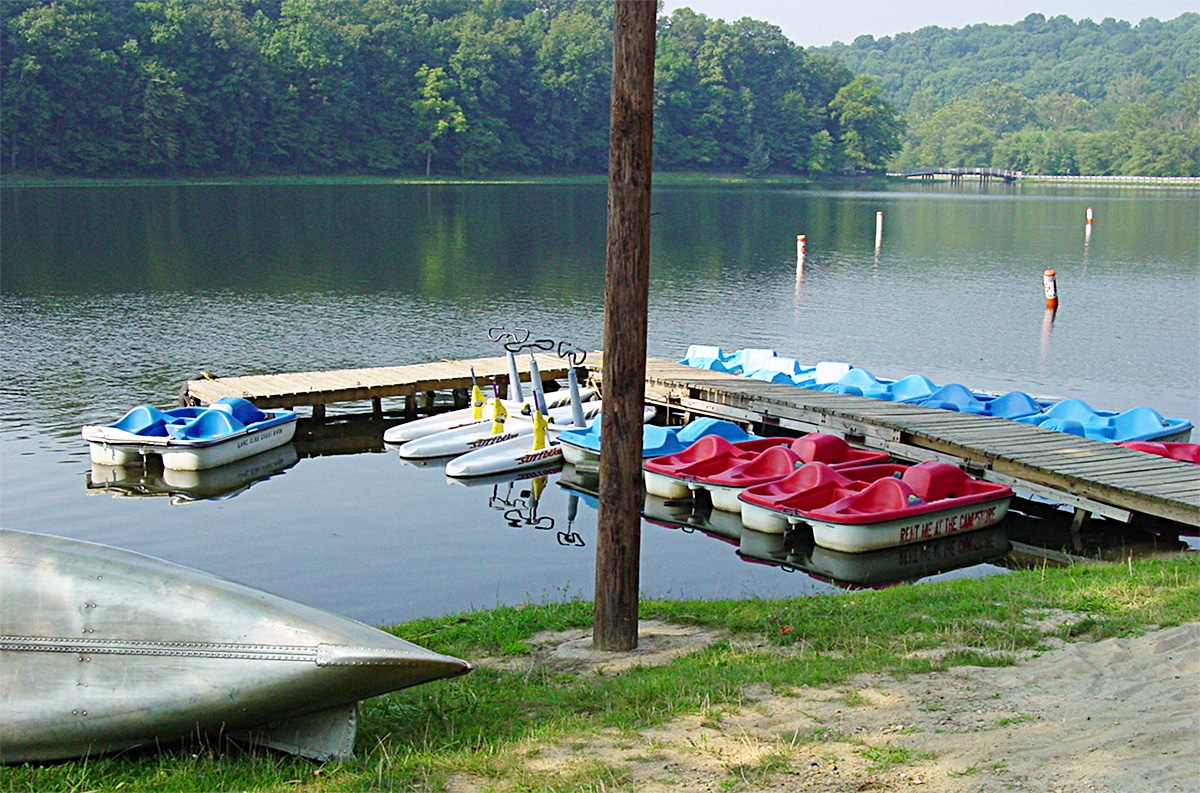 Boating
Boating is allowed at Lake Alma State Park. Hand-powered boats and boats with electric motors are allowed on the lake. There is a boat launch ramp located at the Northeast edge of the lake.
Camping
Lake Alma State Park has its own campground! The Lake Alma State Park Campground offers 6 full hookup sites and 67 electric sites as well as 10 non-electrical sites.
The campground has an ADA-accessible shower house as well as flush toilets, tables, fire rings, a dump station, and drinking water.
There is a playground on site and the camp office loans games and sports equipment to registered campers. For more information, visit here.
Dog Swim Area
There are a handful of places in Ohio that have dog swim areas and Lake Alma State Park is one of them! This is a smaller-sized fenced-in (three sides) dog park. The fourth side of this dog park opens up to Lake Alma.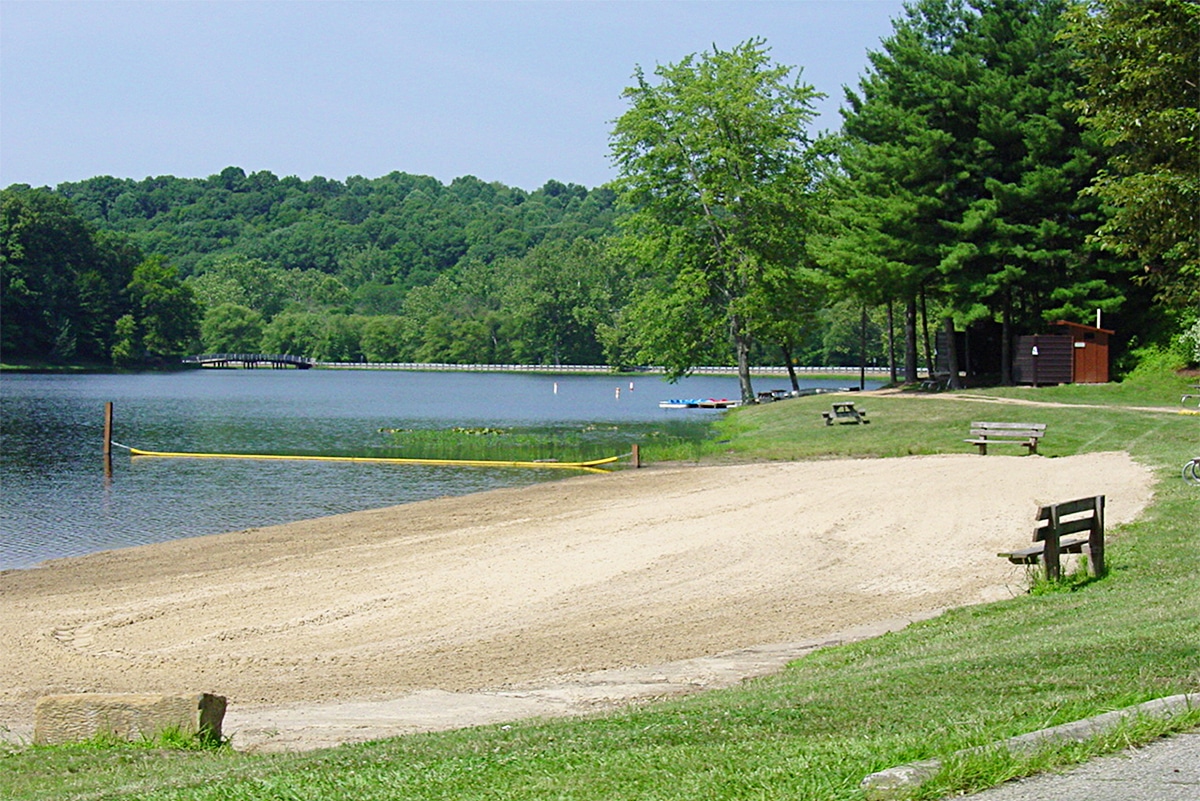 Swimming
There is a public beach located on the North side of Lake Alma. Pets are not permitted in the beach area. Swimming is allowed only during the day. Swim at your own risk.
Fishing
When fishing all Ohio fishing regulations apply. You will need a valid Ohio fishing license is required (16 and older). You can expect to see bass, bluegill, crappie, and channel catfish.
Hunting
Hunting is permitted in designated areas ONLY of this state park. Deer, turkey, and waterfowl are plentiful. All Ohio Hunting and Trapping Regulations apply and you will need a valid Ohio hunting license.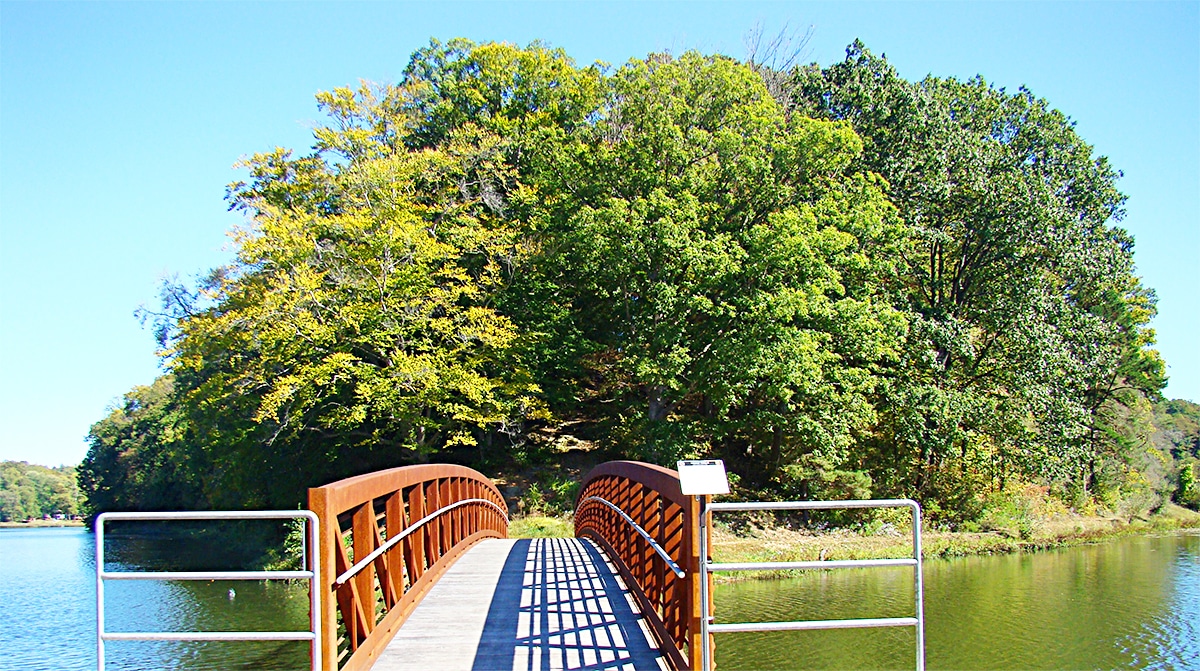 Trails
There are five hiking trails of various lengths and skill levels.
Acorn Trail – is a 1-mile hike that is rated as easy to moderate difficulty level but good for all skill levels. Perfect for a family hike.
Island Loop Trail – This is a 0.5-mile trail with a moderate difficulty level.
Lake Loop Trail – This is a 1.4-mile trail that is rated as easy. It is a multi-use type of trail with a paved path.
Old Pine Trail – This is a 0.7-mile trail that is rated as easy to moderate in difficulty level. The trail is used for mostly walking and hiking. Dogs are able to be on this trail when leashed.
Sassafras Trail – This is a 0.6-mile trail that is rated as easy to moderate. This trail is good for all skill levels.
I was here Memorial day weekend so it was packed. That being said it was quiet at night and in the morning. Everything was clean and well maintained. There are great activities for kids plus a boat house and fishing. I spent mornings and evenings on the bench swings at the edge of the lake. Great way to start and end the day!

Nancy Baur (Google)
Cindy's Insider Ohio Tips!
Although the campsites are a little tight on space here, the facilities are good and campsites with electric supply are available. The trails here offer something for everyone, whether you want a gentle walk or a full hike. There is nothing better than ending your day sitting on the beach or taking a dip in the water in the summer!
What to wear hiking
If you are wondering what to wear hiking, you are not alone. This is a common question we often hear. While we are not experts we do have some day hiking experience and here are our thoughts. Layers! Layering is huge when it comes to hiking. For fall and spring hiking when the weather shifts, have a warm base layer and a waterproof outside layer. That way if you get too warm, you can remove that outside layer and tie it around your waist or put it into your backpack.
We also suggest hiking boots. Hiking boots are great for short hikes and long hikes. They provide support for the uneven terrains you might encounter and are usually waterproof. We like to pair our boots with wool socks. We usually always hike with a hat. The hat can provide not only warmth but also sun protection. And of course a backpack, we use a backpack even on our shorter hikes.
To summarize: Layers, Hiking Boots, Wool Socks, Hat, Backpack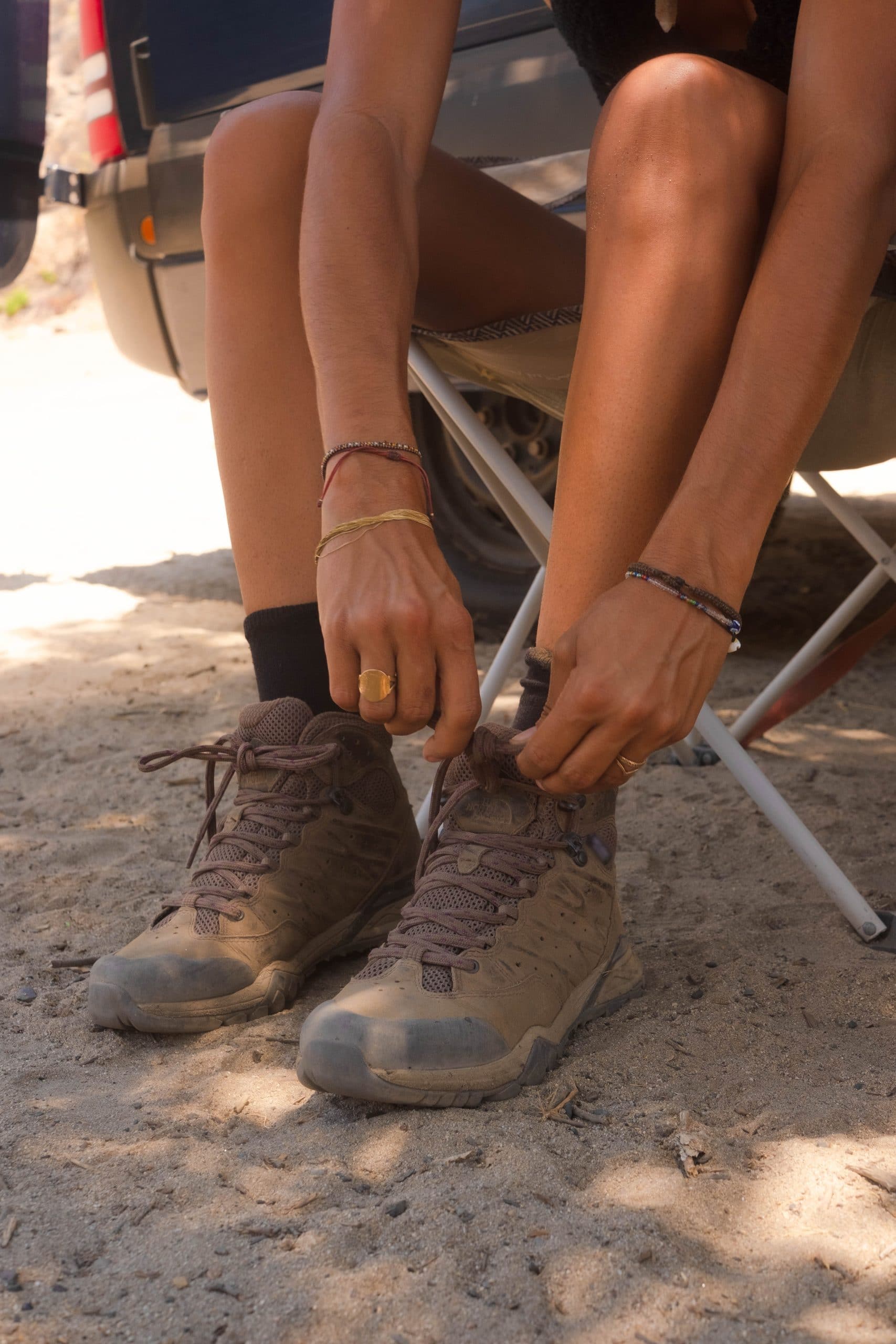 Hiking Essentials for Beginners
If you are just starting out you might be wondering about hiking essentials for beginners. I have found a few basic things have been helpful when it comes to our day hikes.
Hiking Backpack and Water
Backpacks are great for hiking because you can store and carry so much in them. Last year, we got a water pack to put into our backpacks. While this might seem like a bit much for day hikes, after using it, I would disagree. This is one of the best decisions that we have made. Having water, easily accessed from our drinking tube while hiking makes things so much easier. The way the water pouch fits in our backpack makes it feel not as heavy.
Hiking Boots
This is another thing I wasn't sure if I needed for day hiking. I mean, tennis shoes work well, right? Yes, they do, but hiking boots are pretty great too. hiking boots provide a lot of support. I like the ankle support that mine provides along with the thick, strong base. When I am stepping on uneven ground or rocks I cannot feel it. The boots provide a lot of comfort and protection.
Snacks
Yes, snacks are an important part of hiking. You need to make sure that you refuel along the way. I typically bring along Kind Bars for myself, homemade Energy Bites, or simple muffins like Banana Carrot Muffins. If I am hiking with children, I usually bring along applesauce pouches and fresh or dried fruit.
Also important to stash in your hiking backpack would be a first aid kit, knife or multi-tool, and a map. Oftentimes before I head out I download or print out the trail map so I can easily refer to it later. You can't always depend on a cellular signal when you are out hiking. I also have a hiking emergency whistle attached to my backpack.
Where is Lake Alma State Park Located?
Let's Go to Lake Alma State Park
Have you been to Lake Alma State Park? We would LOVE to hear about your visit! Drop us a comment below telling us about your experience!
Love to hike? Us too! If you love state parks, check out Great Seal State Park, Forked Run State Park, Dillon State Park, and Wolf Run State Park.
Hello! We have done our very best to ensure that the accuracy of events, hours, addresses, etc, are up to date. Please know that information can change due to weather, updated health and safety challenges, etc. If you find incorrect information, please send us an email at [email protected], and we can get it updated.

To be updated and stay connected, subscribe to our newsletter.