Dillon State Park
This post contains links to affiliate websites, such as Amazon, and we receive an affiliate commission for any purchases made by you using these links.
Dillon State Park offers a gorgeous setting and it is ideal for outdoor adventures. Whether a visitor wishes to relax by the lake or do something that is a bit more adventurous, there is something for everyone.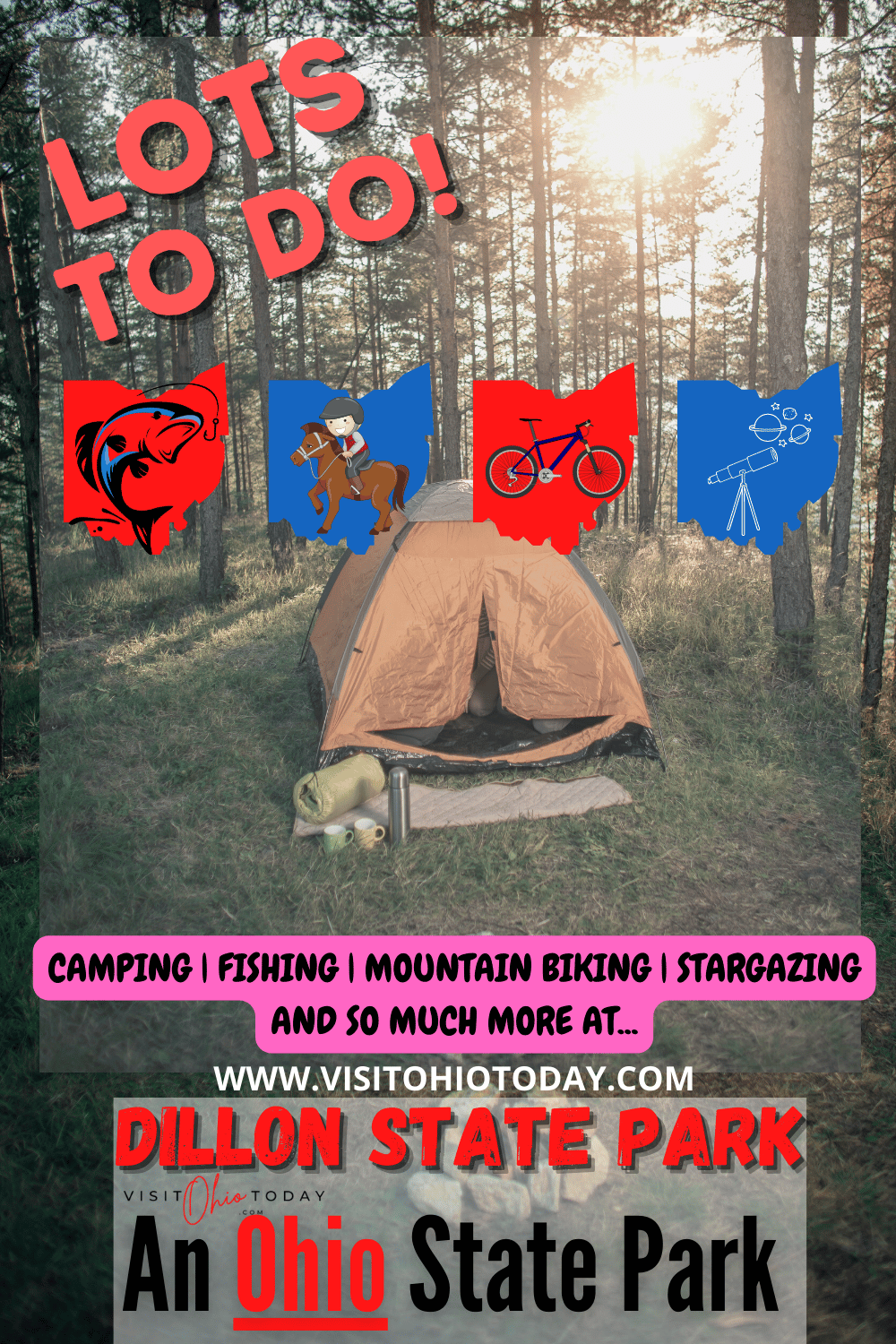 Tell Me About Dillon State Park!
Dillon State Park is located in east central Ohio. Dillon State Park offers visitors a gorgeous picturesque setting. There are plenty of coves within the park and inlets on the lake. There are also opportunities for visitors to go on hiking trails as the park is over 2,285 acres in size.
The water of the park draws visitors to the park, just as it has done over the last two centuries. There is unlimited horsepower boating available with a marina and several boat ramps. Other activities that are available within the park include:
Camping
Fishing
Mountain biking
Horseback riding
Hiking
Stargazing
Sledding
History Of Dillon State Park
The history of Dillon State Park is about the transportation in the area. The Licking River played an important role in Ohio's history. The history can be traced back to the days of the Native Indians through to the age of the river canals.
The Licking River was important to the Native Indians as it provided access to the Flint Ridge. The Blackhand Gorge has a sandstone cliff that has an old engraving of a human hand. This was thought to be a guide marker for Native Americans searching for Flint Ridge.
In 1803, Moses Dillon purchased land that was next to the Licking River. This land is now where the park is situated. Dillon was known for his design and construction of the 'Y' Bridge in Zanesville. As time went on, the region carried on developing. The Old National Road was constructed between 1811 and 1834. This road is famous as it was the first federally funded road in United States history and helped develop Zanesville. After this development, thoughts were then turned to the river and the Erie Canal. The development of the river and the subsequent interurban railroad between Columbus-Newark-Zanesville helped the area carry on growing.
In 1961, the U.S. Army Corps of Engineers completed the construction of Dillon Reservoir for flood control.
What Natural Features Does Dillon State Park Have?
Dillon State Park is situated in an area of natural beauty. Hundreds of millions of years ago, this area was under the sea. As the sea slowly receded, the area eroded and mountains were formed. The bedrock also became the cliffs that we see today and this land helps support the hardwood forest that we see and admire.
The rolling farmland of the area provides visitors the opportunity to see some of the best wildlife that Ohio has to offer. Some of the wildlife that can be spotted include Wild Turkey and Deer. Sightings of bald eagles have also been reported.
What Activities Are Available For Visitors in Dillon State Park?
There are a range of activities that take place within the state park. Below is a description of each activity that is available for visitors.
Archery
There is an Archery range and this is located at the Sled Hill parking lot. There are a few targets that are available for visitors to rent. The park does not rent out equipment for visitors, so visitors will have to bring their own equipment.
Boating
There is a huge lake at the park which measures 1,560 acres. Unlimited horsepower boating is allowed on the lake. There are two boat ramps that provide access to the lake. Canoes, Kayaks, and paddleboards are available to rent to visitors from the camp store. The park also offers 90 docks for leasing. These leases are available on a seasonal basis. There are also four docks that are available for overnight rentals. Park office details are available further down.
Trails
There are over 19 miles of wooded trails within the park. These trails allow horseback riding. Some of the trails are multi-use, and these trails allow activities such as mountain biking and hiking, along with horseback riding. Some trails do have restrictions on them and these are clearly signposted. Equestrian information and camping are available at the Dillon State Park Campground.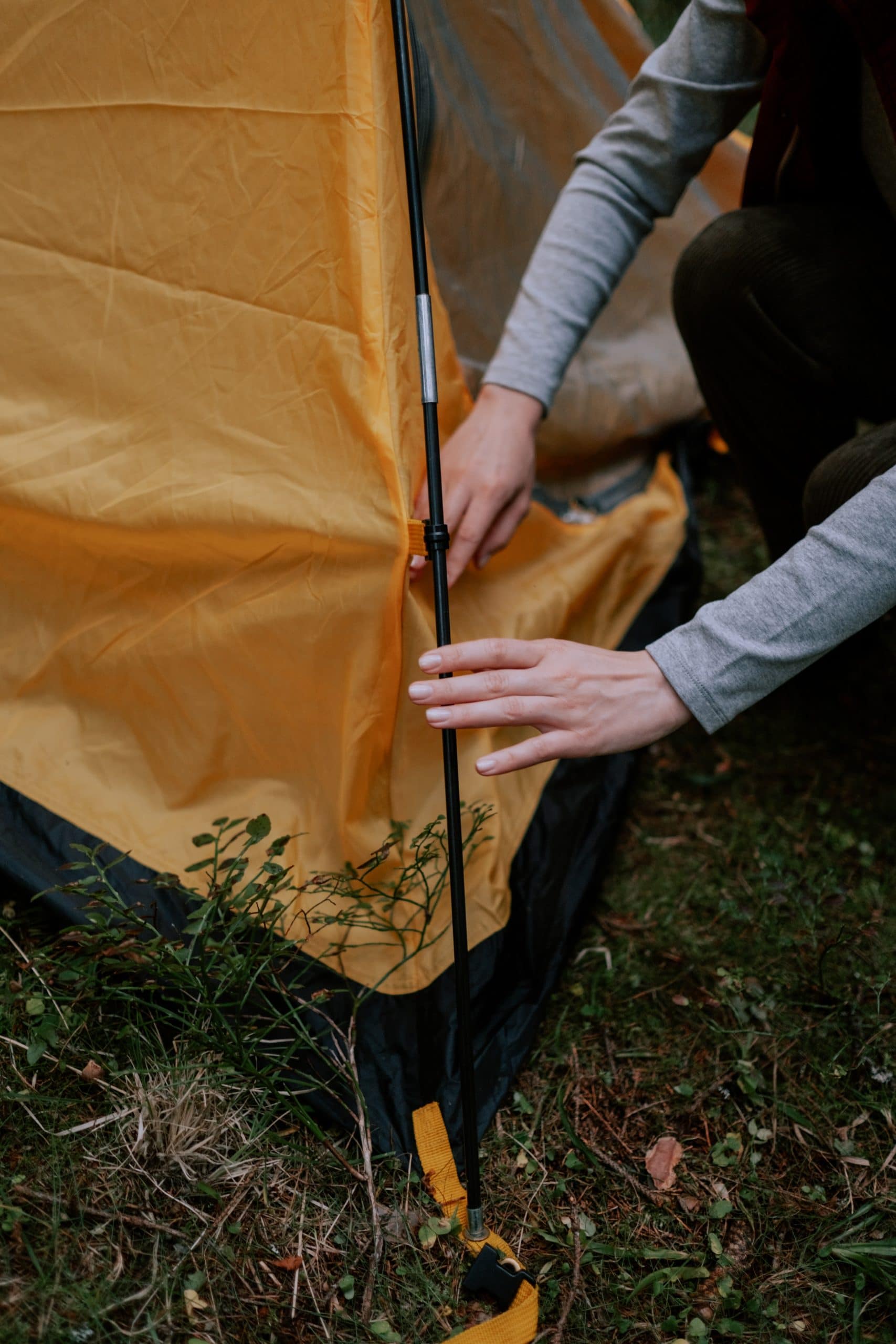 Camping
Dillon State Park Campground offers Full-hookup, Electric, and Non-electric sites as well as Equestrian camping and Cabins. Reservations are required; reserve online or by calling ahead. Website | Phone
Disc Golf
Woodchuck Ridge is a 61-par, 18-hole disc golf course. There are a variety of challenges for players and it suits challengers of all ages and levels. The start of the course is behind the camp store and it loops around the camping areas before finishing back at the camp store. All equipment required for this activity is available at the camp store.
This is a free course that is available to visitors. This is due to the generosity of Boy Scout Troop 14 and donations by the Friends of Dillon State Park.
Fishing
There are plenty of species of fish that are available in the lake:
Bluegill
Catfish
Hybrid striped bass
Largemouth Bass
Saugeye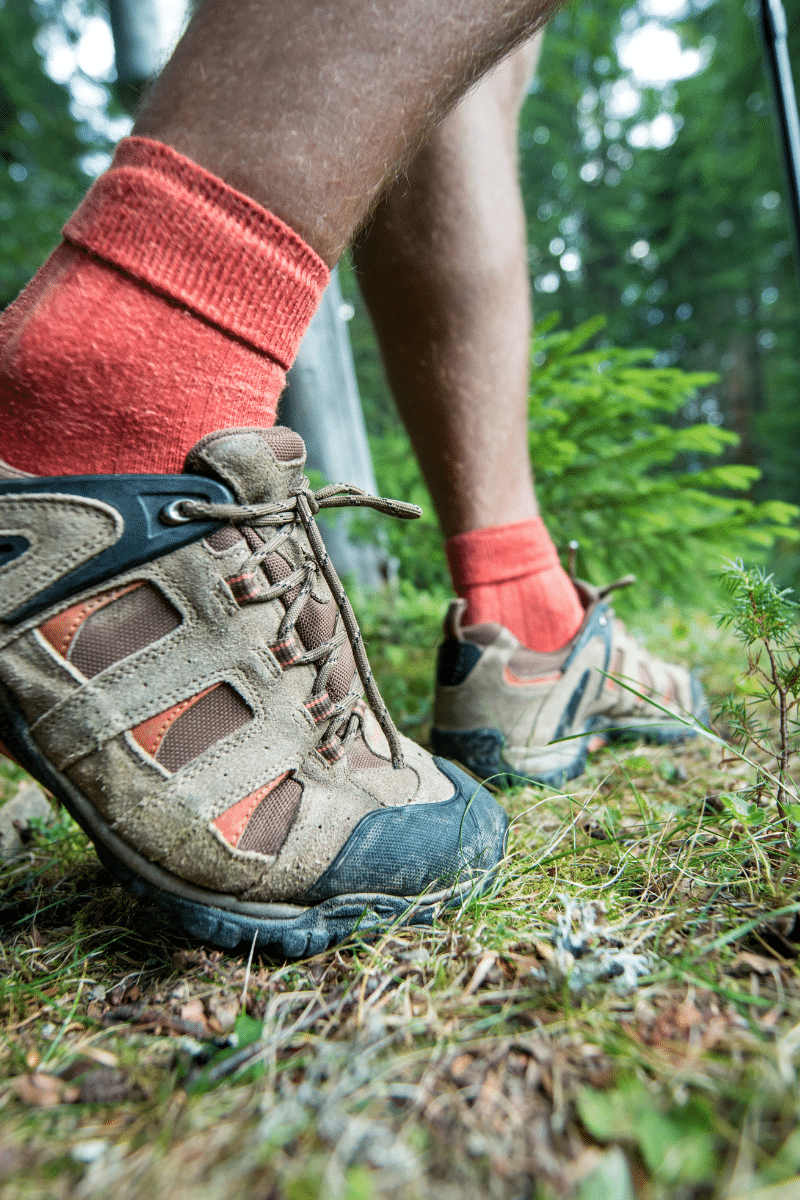 Hiking Trails At Dillon State Park
There are 7 hiking trails within the park:
Blackberry Ridge — 0.6 Mile — Moderate
Bog Loop — 1 Mile — Easy
Eagle Ridge Loop — 0.8 Mile — Moderate
King Ridge Loop — 1 Mile — Moderate
Licking Bend — 4.4 Miles — Moderate
Ruffed Grouse Loop — 0.6 Mile — Moderate
Storybook Trail — 0.5 Mile, Paved — Easy; allows bicycles
As mentioned within this blog, some of the trails are multi-use and some have restrictions on them.
Hunting Within Dillon State Park
Hunting is allowed within the park at certain times of the year and strictly within the designated areas of the park.
Here we have included the official hunting map of Dillon State Park for you to print for your own records.
Mountain Biking
The mountain biking area in Dillon State Park is actually ranked in the top 3 trails in all of Ohio! Dillon also offers one of the most challenging trails in the entire state! In addition to this, the park also boasts a 'skills area' for riders to perfect their skills. There are over 18 miles of mountain biking trails and these trails are clearly marked out.
Picnicking
There are 2 areas where picnics are allowed and these areas also include tables and grills. These facilities are available on a 'first-come, first-served' basis.
Reservable Shelter Houses
There are six reservable shelter houses within the park:
Dillon Beach Shelter: 25' x 50' shelterhouse features lights, electric outlets, 14 picnic tables, a waist-high grill, and restrooms within 100 yds
Dillon Big Run Shelter: 36' x 36' shelter house features lights, and one electric outlet (more can be arranged by calling 740-453-4377)
Blue Rock Lower Shelter: 24' x 20' shelter house features 4 picnic tables inside and 7 outside, two waist-high grills, a fireplace, lights, and electric outlets. Latrine located within 25 yards
Blue Rock Upper Shelter: 60' x 20' shelter house features 12 picnic tables, waist-high grill, 2 fireplaces, and latrine within 100 yds
Blue Rock Fire Tower Shelter: 20' x 24' shelter house features 4 picnic tables, fireplace, lights, electric outlets and restroom within 100 yds
Storybook Trail
This is an easy trail that can be found near the Black Locust Trail near the ball courts and beach area. The Storybook is presented along this paved trail and it changes throughout the year. At the beginning of the trail, there is a small free library where you can either take the book home or leave it for another visitor.
Storybook Trail — 0.5 Mile — Easy; paved
Swimming
There is a 1,360-foot swimming beach in the park and it is located close to the park office. There is also a wading pool that is ideal for visitors who are not comfortable with swimming and for youngsters as well. Swimming is allowed in the designated areas and in sunlight hours only. There are two restroom facilities available at the beach.
Winter Activities
Winter hiking and sledding are available at the park when the conditions allow. Sledding can be enjoyed at Sled Hill and this is located near the Archery Range.
"Sled"Loads of fun at Dillon State Park! (Short Video)
About a little over an hour away from Columbus, Dillon State Park is worth the drive. Beautiful scenery with the hills and lake. Also has about every amenity you might want.

Roger DeLong (Google)
Cindy's Insider Ohio Tips!
Dillon State Park has beautiful hiking with a variety of trails for hiking, horseback riding, and biking. When I go hiking, I always bring a reusable water bottle and stay hydrated throughout the journey. It's easy to underestimate how much water you need, especially on longer trails.
Where Is Dillon State Park Located?
Let's Visit Dillon State Park!
Have you been to Dillon State Park? What was your favorite part about it, did you participate in any of the activities? Have we captured the essence of Dillon State Park or do you know something we don't?
Kiser Lake State Park is another of Ohio's stunning state parks!
Please let us know in the comments, if you think we can add anything else!
Some of our favorite Ohio State Parks: Scioto Trail State Park, Mt. Gilead State Park and Blue Rock State Park.
We have articles about other Ohio gems too – be sure to take a look!
Hello! We have done our very best to ensure that the accuracy of events, hours, addresses, etc, are up to date. Please know that information can change due to weather, updated health and safety challenges, etc. If you find incorrect information, please send us an email at [email protected], and we can get it updated.

To be updated and stay connected, subscribe to our newsletter.