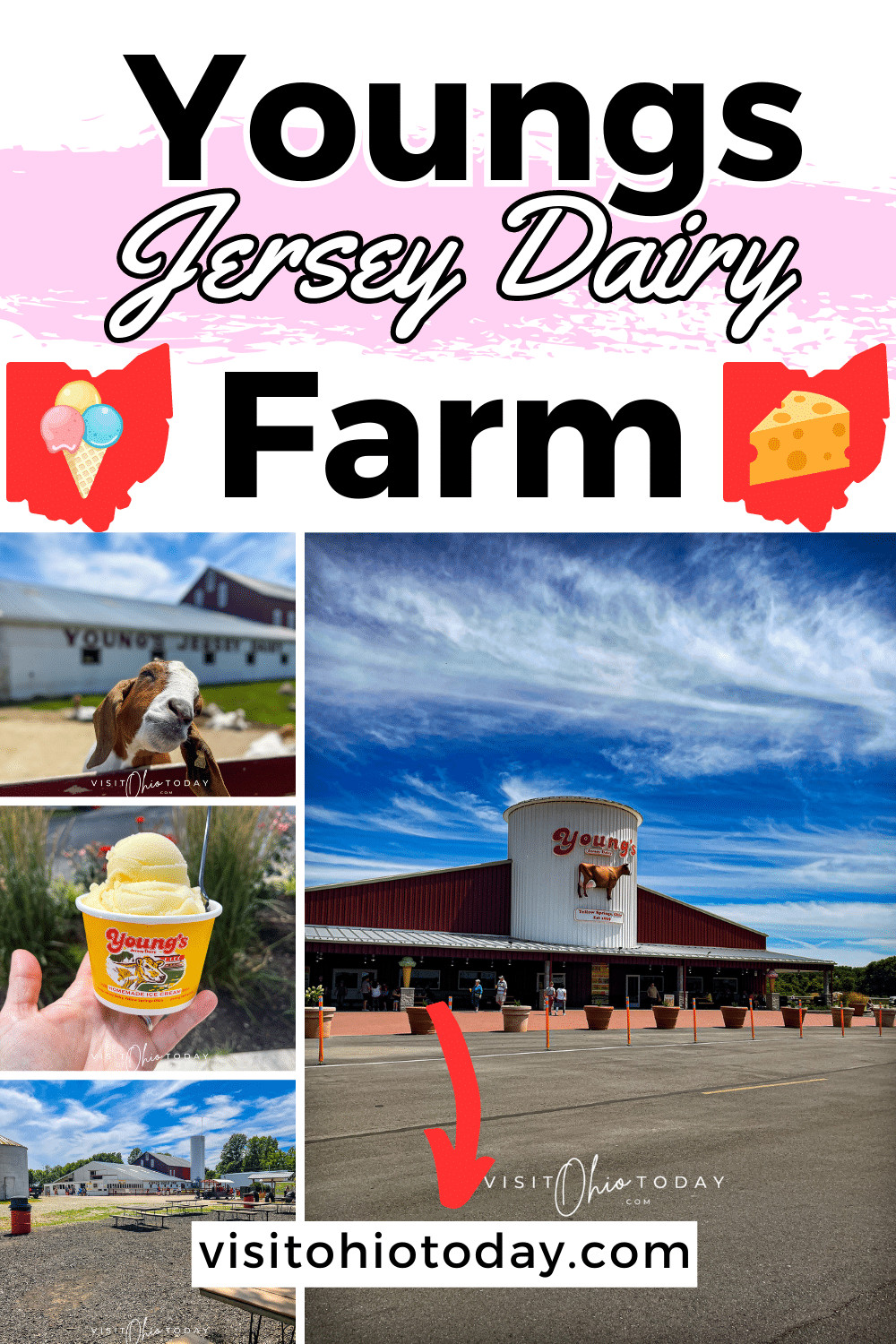 Youngs Jersey Dairy Farm is based in Yellow Springs Ohio, and is a very popular fun day out for the whole family!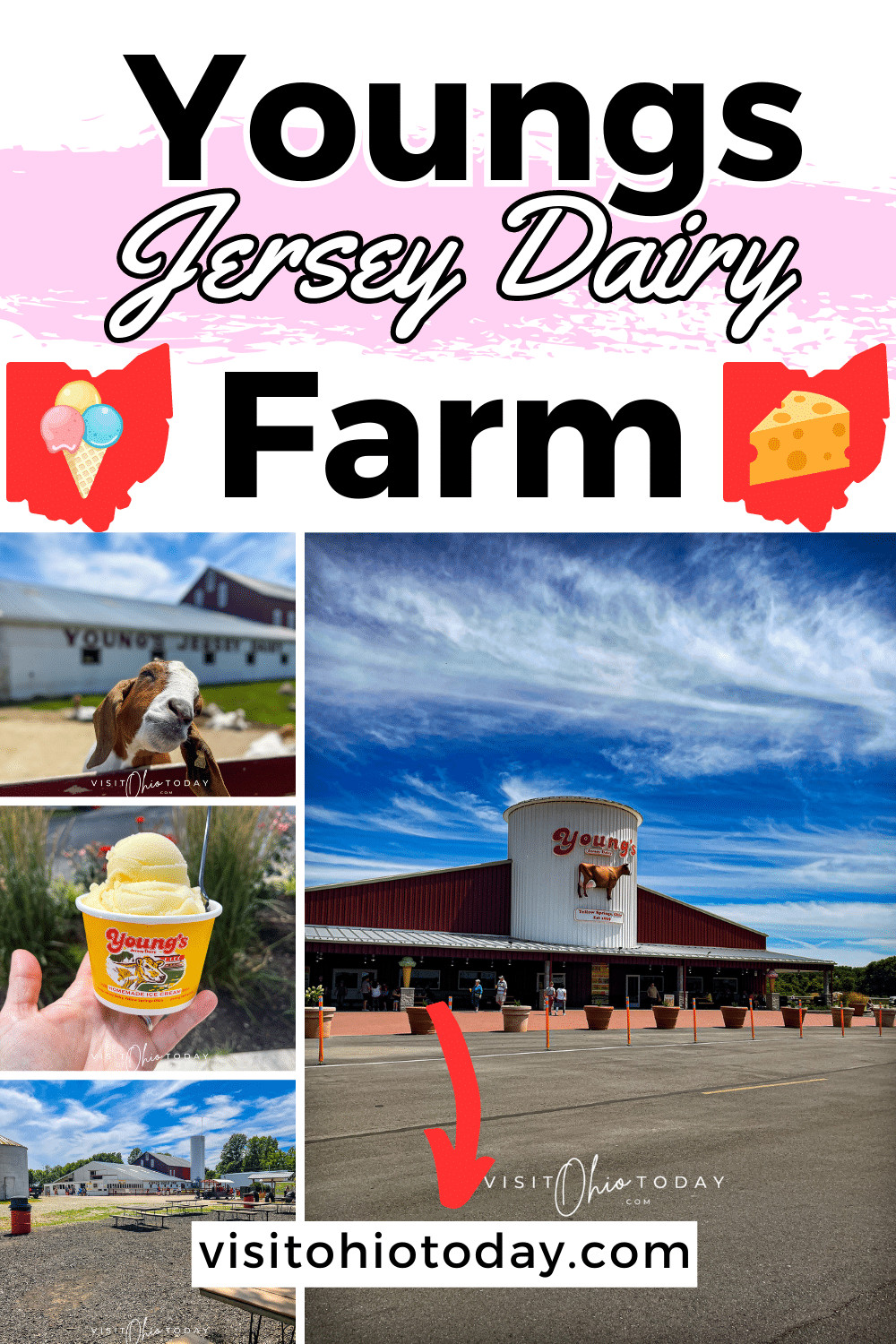 Why Would I Want To Visit Youngs Dairy?
Youngs Jersey Dairy Farm has something for everyone. Whether this is visiting the animals, enjoying some sports, or having a meal with drinks, there is something here that will keep everyone entertained all day long. Below are some of the things that you could well soon be enjoying at Youngs Jersey Dairy Farm.
Read on to find out how this farm stands out from all the rest!
Brief History Of Youngs Dairy
The history of Young's Jersey Dairy Farm begins way back in 1869. It was back at this time when the red barn was built. The 60-acre farm was bought just after the end of WWII and for around 10 years after the purchase of the farm, the family farmed the land. It was in 1958 that the family decided to sell Jersey milk to the public.
In the beginning, the equipment and the methods were quite modest and as time went on, the more recent equipment came in and methods changed.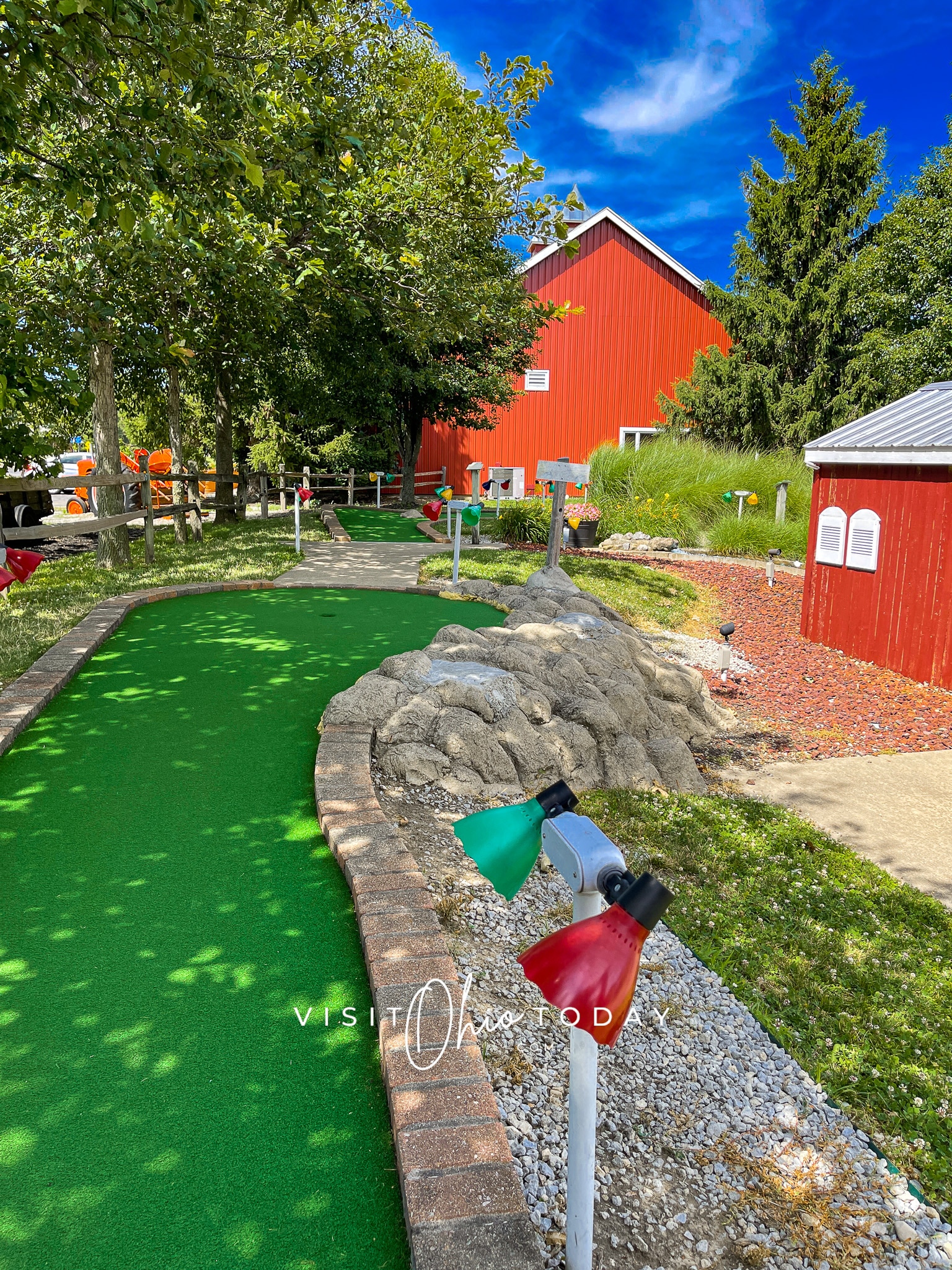 Fun And Events At Youngs Dairy
There are loads of events that take place throughout the year. Below are some of the events that take place at Youngs Jersey Dairy Farm depending on the season:
Spring Events At Youngs Dairy
Easter Egg Hunt
The Easter Egg Hunt is very popular and it attracts loads of children who love to take part. The events are split into age groups:
2:00 pm – Ages 4 and Under
2:20 pm – Ages 5 to 7
2:40 pm – Ages 8 to 10
This event takes place free of charge. Regardless of the weather conditions, this event takes place come rain or shine.
Memorial Day Weekend
The Memorial Day weekend is great fun and there are carnival rides available. The Carnival typically runs at the following times:
Thursday & Friday – 3 pm – 10 pm
Saturday – 12 pm – 11 pm
Sunday & Monday – 12 pm – 10 pm
Please call ahead or go on the website to find out the prices.
Summer Events At Youngs Dairy
Independence Day Family Value Week
This is a fantastic event that is very popular. Some of the activities that are covered by the wristband include the likes of Moovers & Shakers, batting cages, Wagon Farm Ride, and Cowvin's Fast Slide. The wristbands are good for a full day of entertainment. Please enquire on the website or phone with regards to prices.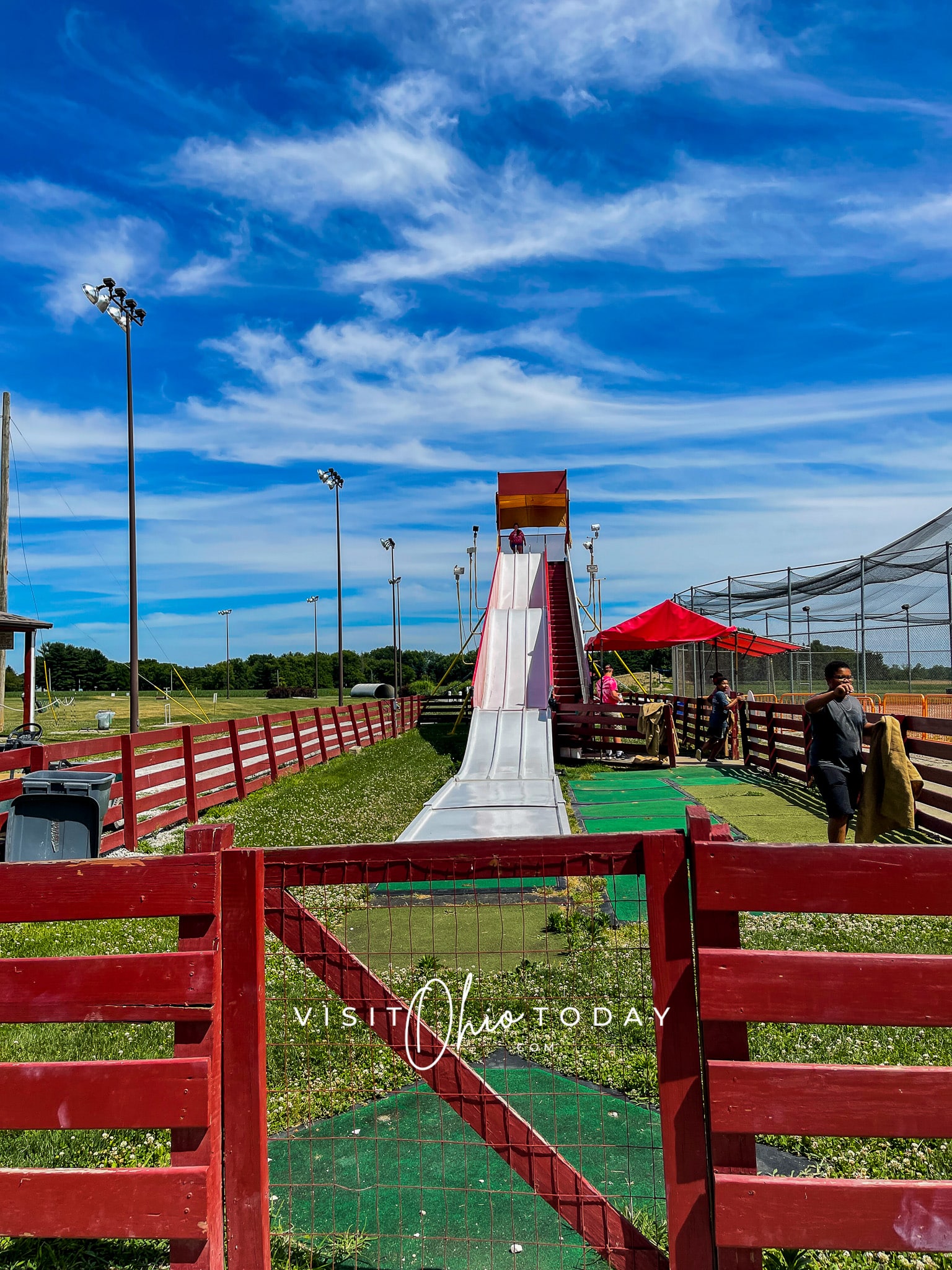 Labor Day Family Value Weekend.
The Labor Day Family Value Weekend is a great time to visit the farm. Once again, the wristband is good for all day and there are plenty of activities to choose from such as Cowvin's fast slide, Cowvin's corny maze, Wagon ride plus a whole lot more. Please enquire ahead of time on the website or by phone regarding times and prices.
Fall Events At Youngs Dairy
Wool Gathering
The Wool Gathering takes place on September 16th & 17th, 2023. Wool-bearing animals such as Angora rabbits, llamas, alpacas, and cashmere goats will be on show for the guests.
The times that events typically take place during this week are:
Saturday: 10 am – 6 pm
Sunday: 10 am – 5 pm
In this event, there will be a demonstration of how to shear the animals and tips on how it is done so that it is comfortable for the animals. Admission to this event is free of charge and the event does attract quite a lot of vendors from Ohio, so this is a very lively event. There will also be demonstrations of how weaving is done.
This is a fantastic event and it is well worth attending.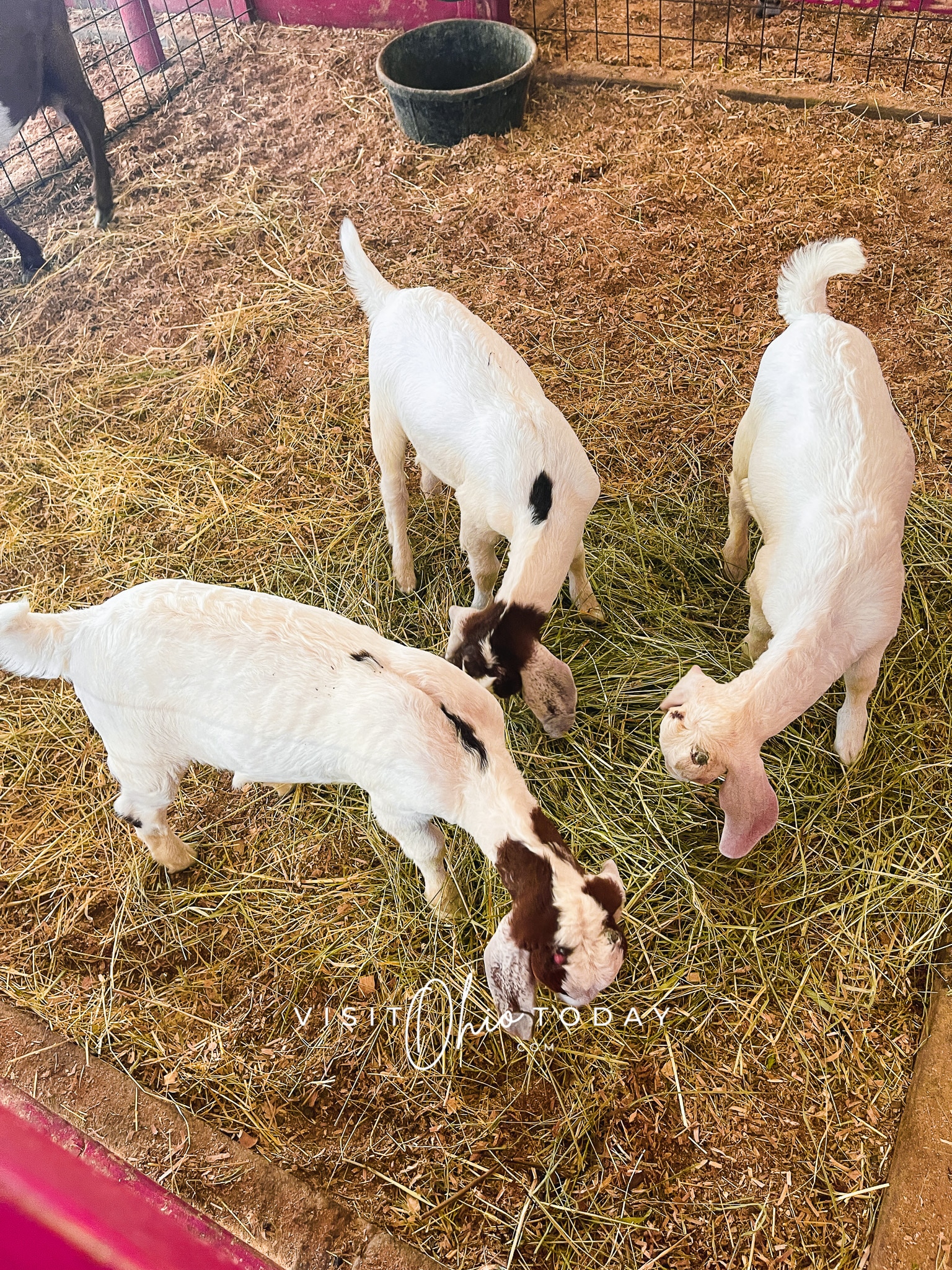 Pick Your Own Pumpkins
Youngs Jersey Dairy Farm has acres and acres of pumpkin patches and some of the pumpkins that can be picked range from fairly small to humongous!
Pumpkin Picking is typically available at the farm between the dates of Sept 16th-Oct 29th, and the times that are available to pick up on these dates are usually 11am to 6pm. Be sure to check the website and social media for up-to-date information.
The great thing about this farm is that you are able to get out there and pick your own pumpkins. You purchase a pumpkin ticket from the store and then get on the wagon and the wagon will take you out onto the fields. This is a fantastic family activity and it has brought about lots of fun for families over the years. You will need to check the website in advance with regard to the cost of going out onto the fields.
If going out onto the fields is not your cup of tea, then you are able to buy pumpkins from the store that is situated on the farm. The store will sell a good range of pumpkins from small ones to large ones.
Winter Events At Youngs Dairy
Choose & Cut Christmas Trees
This is a local tradition that has been around for a very long time. If you would like to cut down your own Christmas Tree you will have to make a reservation via the website (the reservation slots will open up in September). There are lots of Christmas Trees available on the 30-acre site. Once you have decided which tree you would like, you will be able to chop it down. Once it is chopped down, the staff will wrap it and load it up for you.
Please note that the above events are just a taste of the events that Youngs Jersey Dairy Farm runs. There are lots more events that take place and they run throughout the year.
Food And Drink At Youngs Dairy
Youngs Jersey Dairy Farm has specialist Ice Cream and Cheese!
Youngs Dairy Ice Cream
Delicious Ice Cream made fresh on the Farm using the Farm's own ingredients. The Ice Cream that is made here is really smooth and is made similarly to Cornish Ice Cream that can be found in the United Kingdom. The Ice Cream that is made here is made slowly and as it is made more slowly, it tastes a lot richer.
It should also be noted that the flavors of Ice Cream that are sold on the farm change on a regular basis. So for example, in one week it might be a Strawberry flavor and the next week it might be Pecan.
Youngs Dairy Cheese
Cheese is also a big staple of the farm. The farm doesn't just produce one flavor of cheese. Some of the flavors of cheese that are produced include the likes of Cheddar, Italian, Garlic, Dill, and Basil Cheddar. The cheese can also be hand-breaded and this can be served in restaurants.
Youngs Dairy Store
It isn't just Ice Cream and Cheese that is served up at Youngs Jersey Dairy Farm. Other food that is available to eat in the restaurant includes Burgers, Fries, Sandwiches, Breakfasts, and salads.
Facility Features
On-site cheese and ice cream production. There are windows available so you can see people working
A private party/meeting room for birthdays and small events
A Farmstead Cheese shop selling Young's branded memorabilia and other treats
Indoor seating that accommodates more than 250 people
An outdoor "Cow Patty-O" with another 250 seats for Guests. This opens on a seasonal basis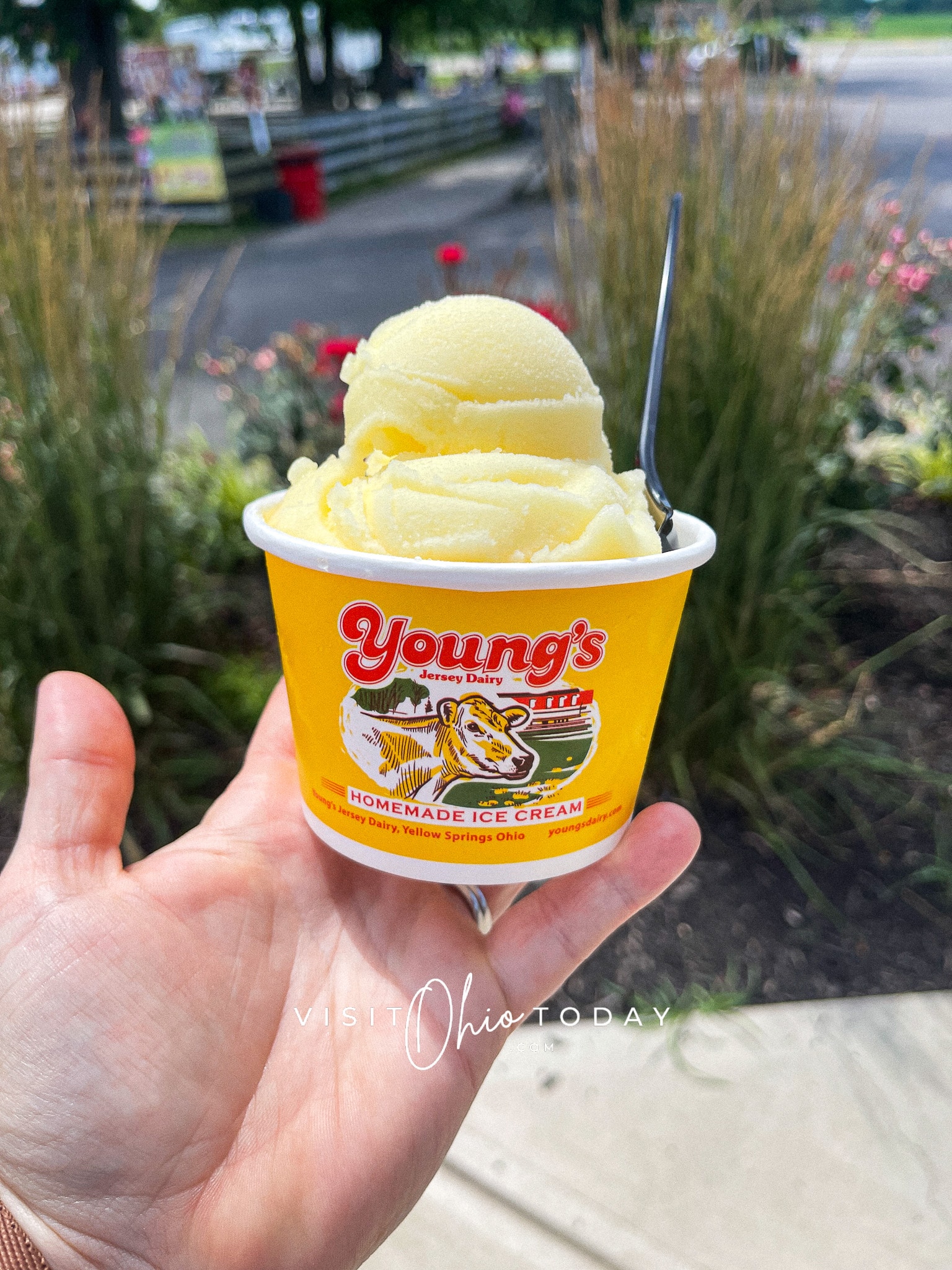 What Is Club Cowvin At Youngs Dairy?
Club Cowvin is for people who want to visit the farm on a more regular basis. Club Cowvin is available for adults and children. This is an annual pass which means you are able to come throughout the year and enjoy the following activities:
Unlimited Rounds of Miniature Golf
Unlimited Medium Buckets at the Driving Range
Unlimited Tokens at the Batting Cages
Unlimited Cowvin's Fast Slide Rides
Unlimited Moovers & Shakers Rides
Unlimited Access to Cowvin's Kiddie Corral
Unlimited Wagon Ride on the Farm Rides
Special Member-Only Deals throughout the Year
If you wish to purchase a pass (or find out prices), then you can do that by visiting here.
What Times Are Youngs Dairy Open?
The Dairy Store & Young's Farmstead Cheese Market
Mon – Thu 11 AM – 8 PM
Fri 11 AM – 9 PM
Sat 9 AM – 9 PM
Sun 9 AM – 8 PM
Dine-In breakfast is available 9am - 2pm on Saturday & Sunday.
Please be aware that the other events and activities on the farm will have different times. Sometimes, due to things like adverse weather, times of different activities can change at short notice. So it is advised to check the website before you are planning to visit.
**Youngs Dairy is closed Thanksgiving Day, Christmas Eve, and Christmas Day**
Youngs Dairy Contact Information
Youngs Jersey Dairy Farm is located at: 6880 Springfield-Xenia Rd, Yellow Springs, OH 45387. Phone (General Information/The Dairy Store) | Phone (Udders & Putters) | Phone (Picnics & Catering) | Website | Facebook | Instagram
What Are People Saying About Youngs Dairy?
"Helpful staff, ample parking, excellent service, and GOOD stuff! A great family experience on a working dairy farm." (TG, Nashville TN. September 2022).
"Very cool stop on a trip to Yellow Springs. From the ice cream to feeding the animals, putt-putting & other activities, lots of photo opportunities. I want to come back this fall for pumpkin picking & the corn maze! I also want to bring my grandbaby here... what a cute, fun family day or birthday party could be spent here!" (KO, Grove City OH. August 2022).
"Anytime we come through this area, a stop…is a must. Recently remodeled, there is a lot of room inside, much more than before. They still have their excellent ice cream, and food and have a larger selection of cheeses and other miscellaneous items." (AS. Hilliard OH. January 2022).
Let's Go To Youngs Dairy!
Have you visited Youngs Jersey Dairy Farm? We'd LOVE to hear all about your experience - what time of year did you visit? What events or activities did you partake in while you were there? What's your favorite Youngs ice cream flavor?
Let us know in the comments below, or reach out to us on team (at) visitohiotoday (dot) com!
If you have a sweet tooth and can't get enough of ice cream, have a peek at our post dedicated to Ohio Ice Cream Shops!
Do you know about all the things to do in Yellow Springs Ohio? Let us know if your favorites made our list!
Typically from June onwards, Molnar Farms opens its doors for seasonal fun!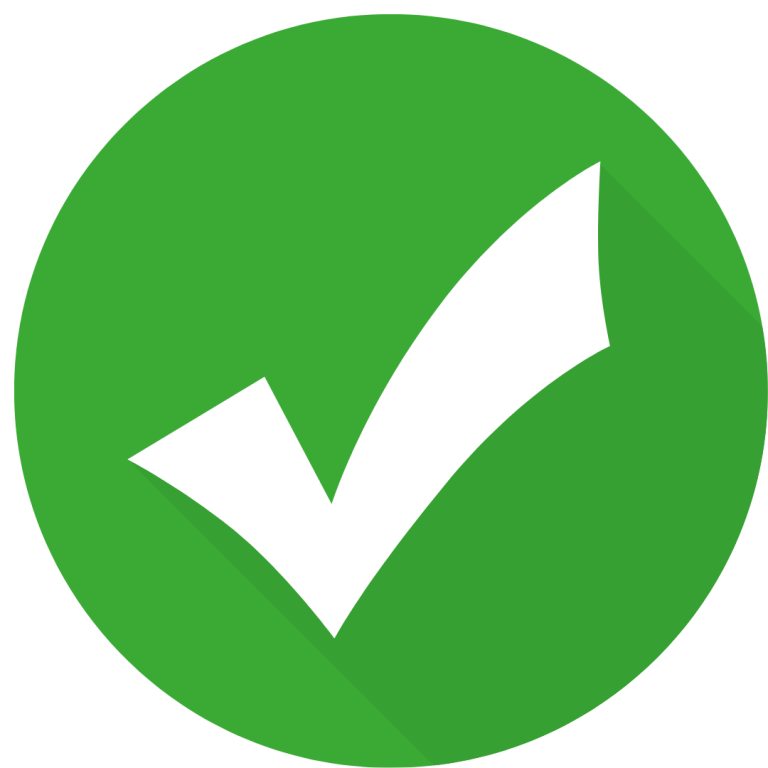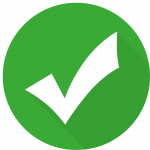 Hello! We have done our very best to ensure that the accuracy of events, hours, addresses, etc are up to date. Please know that information can change due to weather, updated health and safety challenges, etc. If you find incorrect information, please send us an email and we can get it updated.
To be updated and stay connected, subscribe to our newsletter.