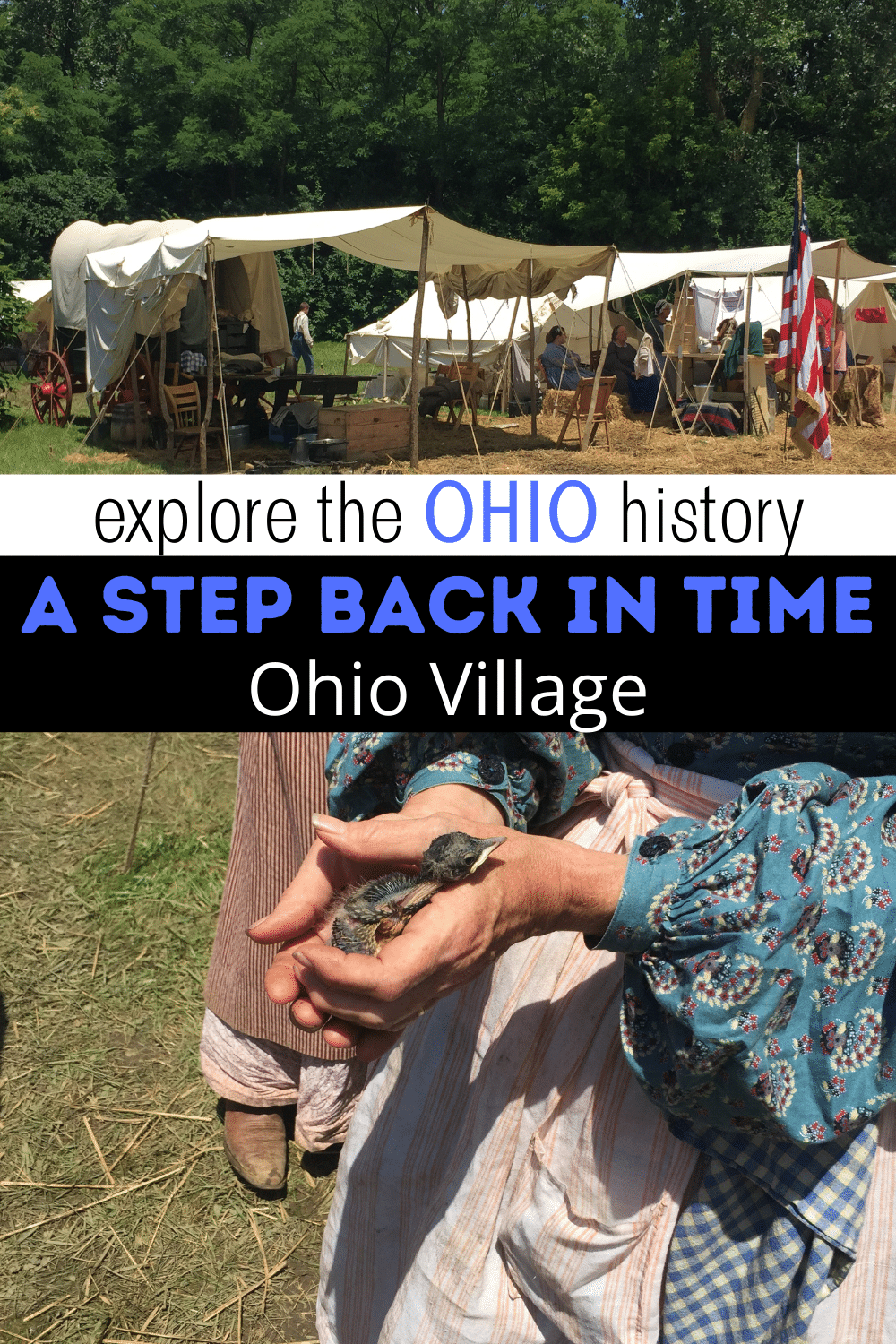 Ohio Village is a living museum of the late 1800's with living characters that interact and teach you about the time period.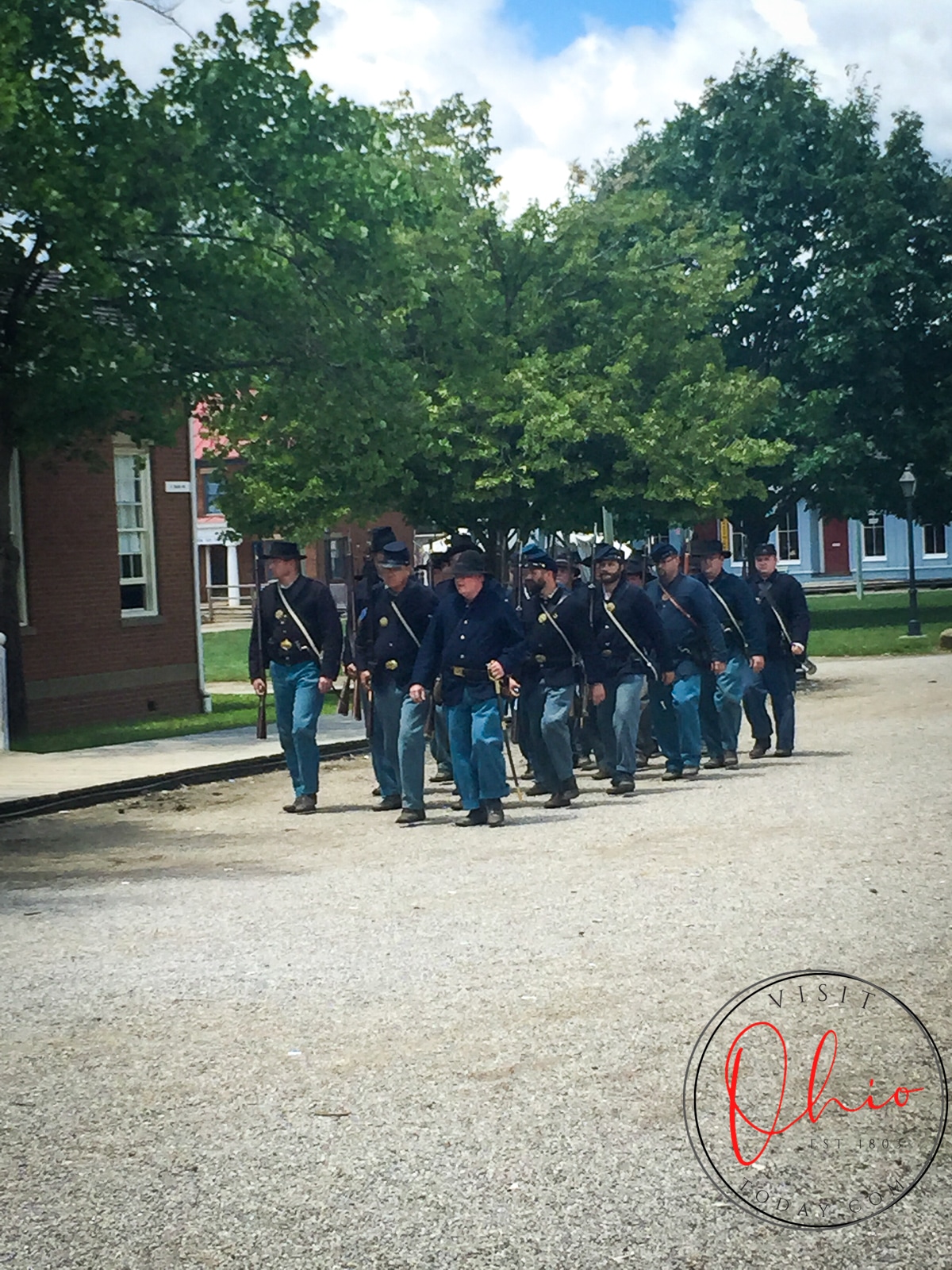 Visit Ohio Village
Ohio Village takes you on a journey from ancient to modern Ohio history. It is a living history museum. To describe Ohio Village in one sentence: It is a living museum of the late 1800's with living characters that interact and teach you about the time period.
Ohio Village works to spark discovery in Ohio's history and stories. They work to share the past, and transform the future. Experience Ohio's past one step at a time.
The turn of the century brought huge changes to things like politics, technology and daily living. Ohio Village does a great job of showcasing the changes and life of that period.
Ohio Village is part of the Ohio History Connection which is a 501(c)(3) nonprofit organization. Audiences of all ages are welcome at the Ohio Village. Students, Families, Tourists, etc.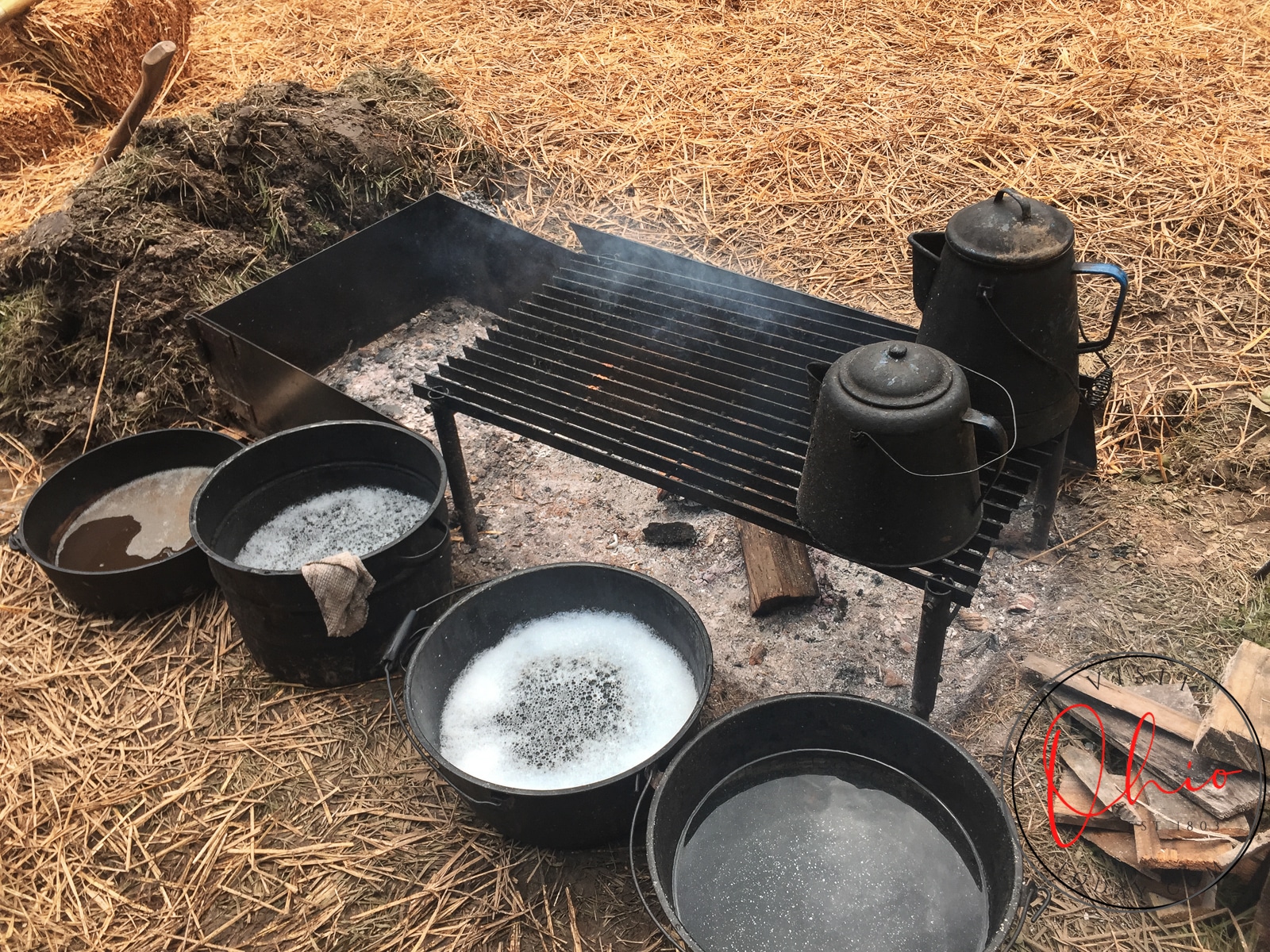 The Village Buildings at Ohio Village
Ohio village gives you a first hand view of life in Ohio during the American Civil War and back to the 1890s. In Ohio Village you will find several building reproductions such as: a period schoolhouse, town hall, telegraphic advertiser, emporium, hotel and tavern, church, bank, blacksmith, barber shop and more.
Town Hall: The town hall is used for lots of events at Ohio Village. It is typically the center of entertainment at the village. At the town hall you can get up on stage and act out plays, give a speech and more.
Pavilion and Village Green: At the green you can enjoy old fashioned games like stilts (My kids had the best time with this!) Or you can simply take a seat, relax and watch all the activities that are happening in the green. The green at Ohio Village is a great place to take it all in.
J. Holbrook, Photographer: At the photographers, you can dress up in costumes and props to take photos to see just how you would look if you lived in the 1890s. This is a fun place where you can star in your own photoshoot!
Taylor House: Lots of chores are happening at the Taylor House in Ohio Village. In fact, Mrs. Taylor likes to keep her house so clean and orderly, she might enlist your help! There is always work to be done at Mrs. Taylor's house such as pulling weeds, setting the table, dusting, sweeping and more! Can you lend a helping hand?
Barrington Bicycles: Ohio Village let's you step back into a 1890's bicycle shop. This was a pretty popular activity back then. You can learn about bicycles back then and have your picture taken on a high wheel bicycle and more.
Murphy's Lodging House: The lodging house is also a popular place in Ohio Village. It is a much needed place for all the travelers that come through. Step back in time, browse through magazines and other items that worldly travelers have left in the lodging house. You never know what you will find.
Residents: Not an Ohio Village building, but actual people. The residents are a huge part of what makes Ohio Village so great. Be sure to chat with town residents while in Ohio Village, they can provide you with a "first hand" perspective of what life was like. Who would not want a sneak peek into life back then?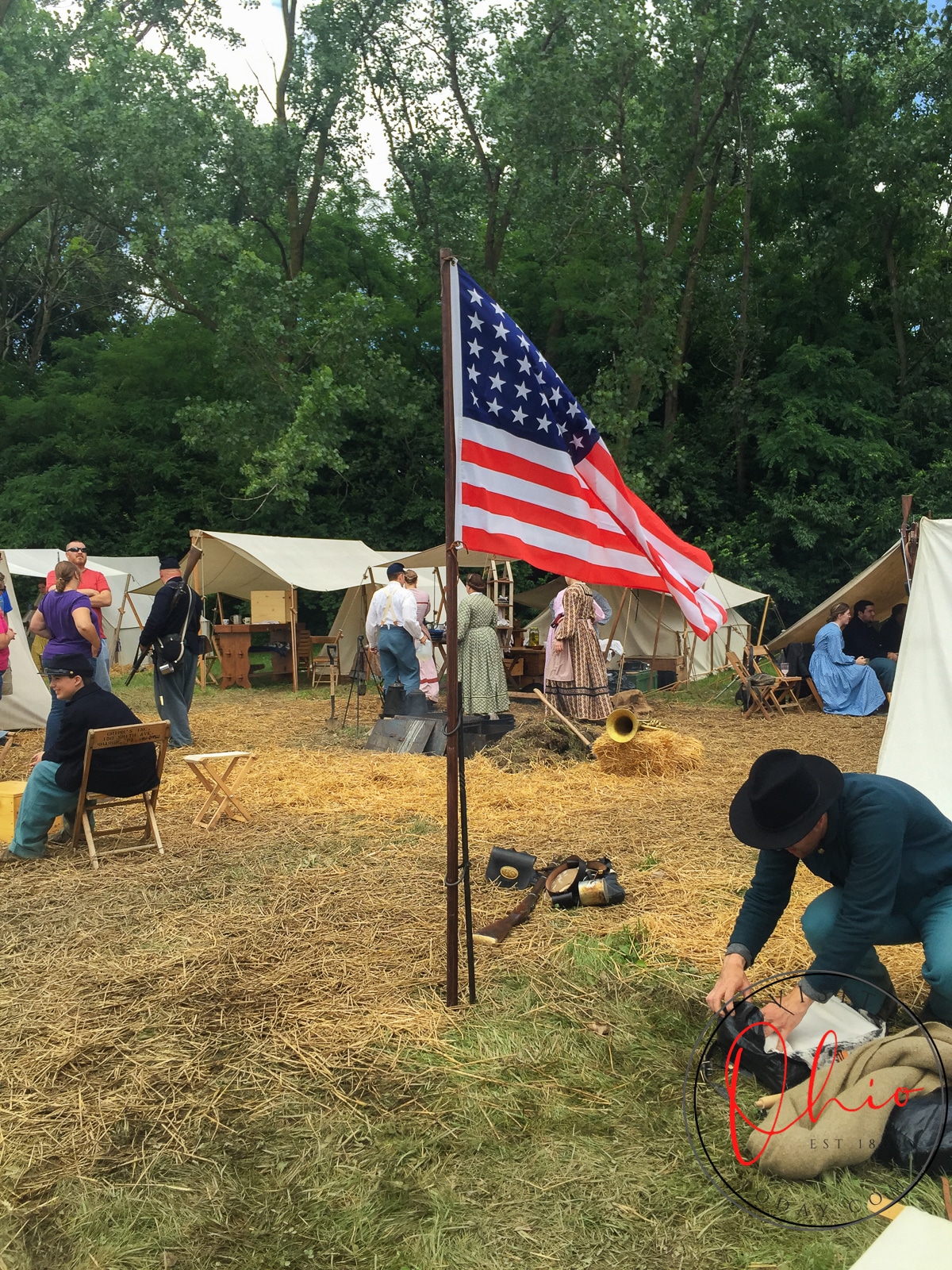 Ohio Village Video
All Hallow's Eve at Ohio Village
All Hallow's Eve at Ohio Village is probably the most popular annual event held at the village. It is an 1860's style celebration of Halloween that has taken place at the Ohio Village since the mid 1980s.
At this event you will find fortune telling, costumed interpretations of beliefs and superstitions related to the Halloween season and a parade for the dead. Oh and don't forget the arrival of the Headless Horseman!
Christmas at Ohio Village
Christmas is also another popular time at Ohio Village. You can experience Dickens of Christmas each December. This usually runs for 4 weekends through the holiday season.
For this Ohio Village event, you will see live carolers, horse-drawn carriages (with rides available) , Victorian Santa Clauses as well as Scrooge, Marley and the Ghost of Christmas.
As you wander through Ohio Village, you will also see period seasonal decorations, crafts and even cooking demonstrations. Pre-registration is required for this Ohio Village event, there is no walk up admission allowed for this event. Get your tickets in advance by calling 800-686-1541 or purchase online.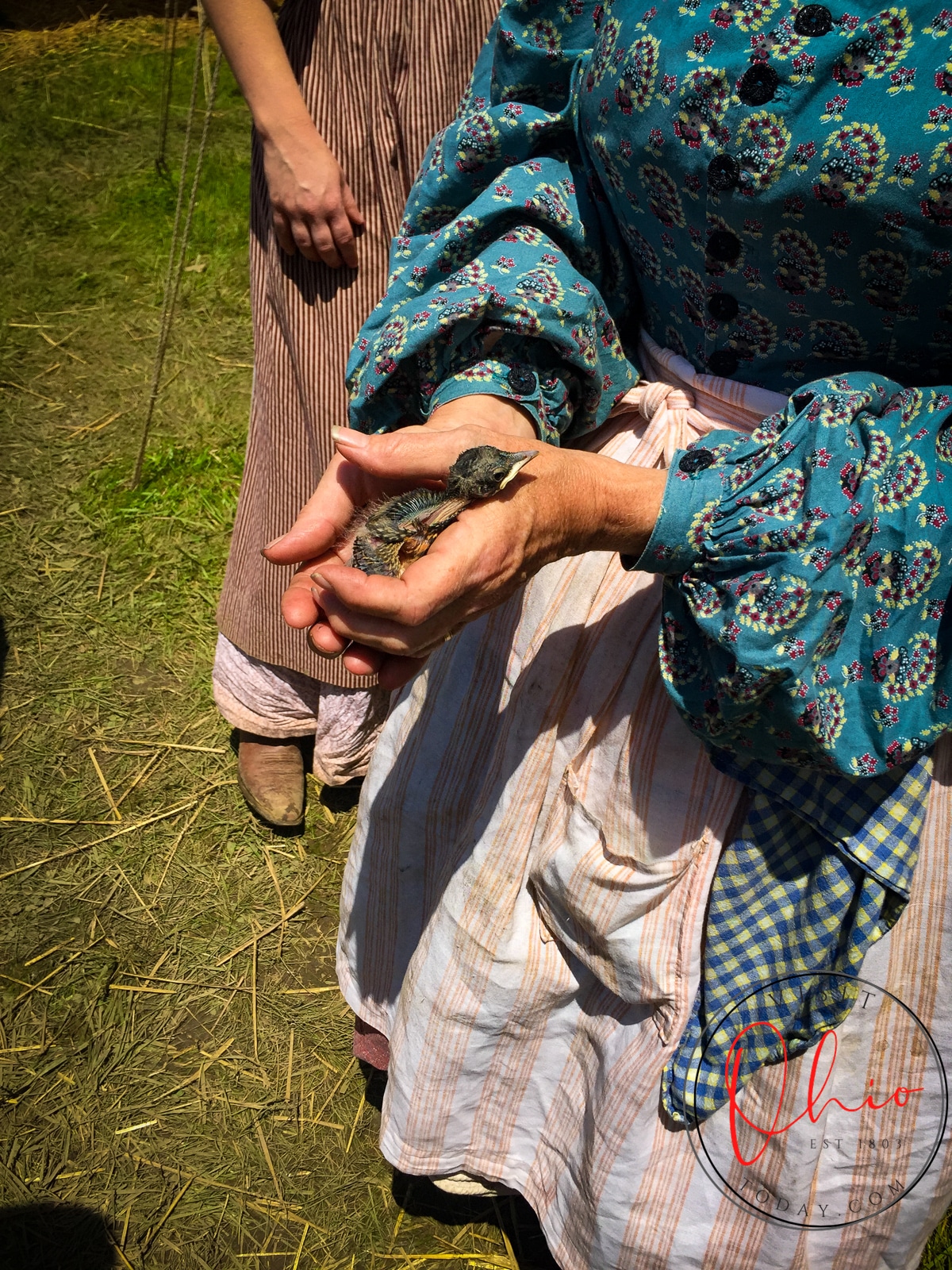 Ohio Village Muffins
Ohio Village is also home to an enthusiastic group of baseball lovers. This group takes on keeping the tradition of the sport alive as it was played during the mid-nineteenth century.
The Ohio Village Muffins do everything as the players of 1860 did. They play by those rules, they dress in period uniforms and they are full of gentlemanly behavior. Oh and they are pretty adamant that baseball is actually two words: base ball.
The Ohio Village Muffins play games against other vintage teams from Ohio and across the country. They typically play about 40 matches each year. The home field for the Muffins is called Muffins Meadows. Everyone is welcome to come and cheer on all participants during these family friendly games.
Ohio Village Diamonds
Just like the men played on the muffins team, there is a women's team called the diamonds. When women of that time period pursued higher education they also participated in physical education outdoors which was playing base ball.
It was played in a secluded part of campus. At first it was not seen as "lady like" due to the strenuous nature of play, but it soon became popular.
Where is Ohio Village located?
Ohio Village is located at 800 East 17th Avenue, Columbus Ohio 43211 - 800-686-6124 - website - Ohio Village is located next to the former "Crew Stadium" and the Ohio State Fairgrounds. Also situated next to the Ohio History Center.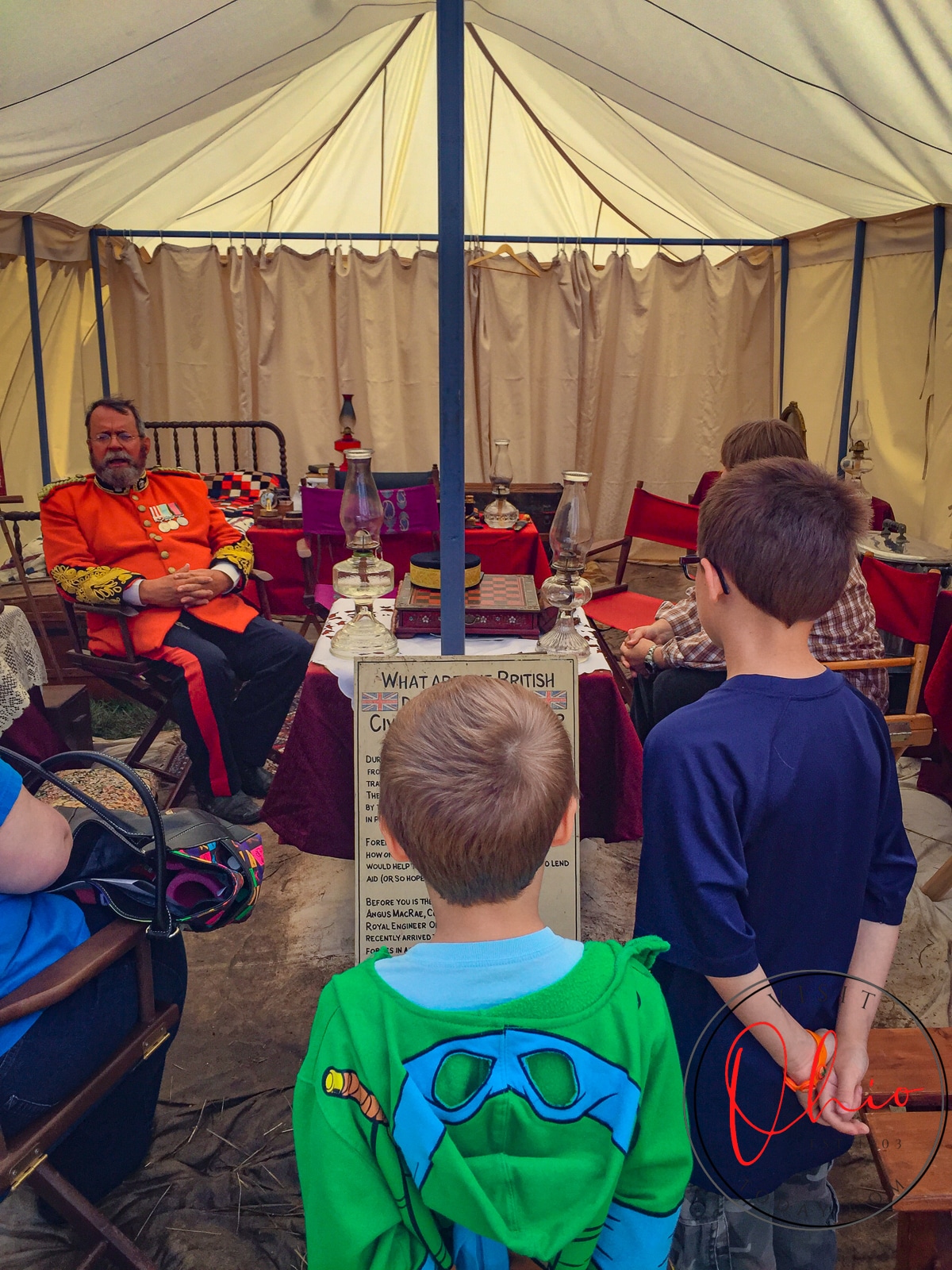 Ohio Village Quick Facts
Open Seasonally, closed in winter
Open rain or shine
No ATM on site, bring cash, credit or debit
No smoking
No pets
Fee to enter
Lots of different events
Let's go to Ohio Village
Have you been to Ohio Village? We would love to hear what you thought. We have personally been several times. We have enjoyed Halloween several times with our family and loved it each time. We have visited during Christmas as well as summer. There are lots of events held at Ohio Village, it can be such a fun place to visit.
While you are there, be sure to check out the Ohio Historical Society as well! If you will be in the central Ohio area for a while and the weather is nice, we suggest you check out the Metro parks. We love heading to the metro parks like Glacier Ridge Metro Park, Scioto Grove Metro Park, Three Creeks Metro Park, Rocky Fork Metro Park, Blendon Woods and more! The metro parks are a great place to explore the nature side of Ohio!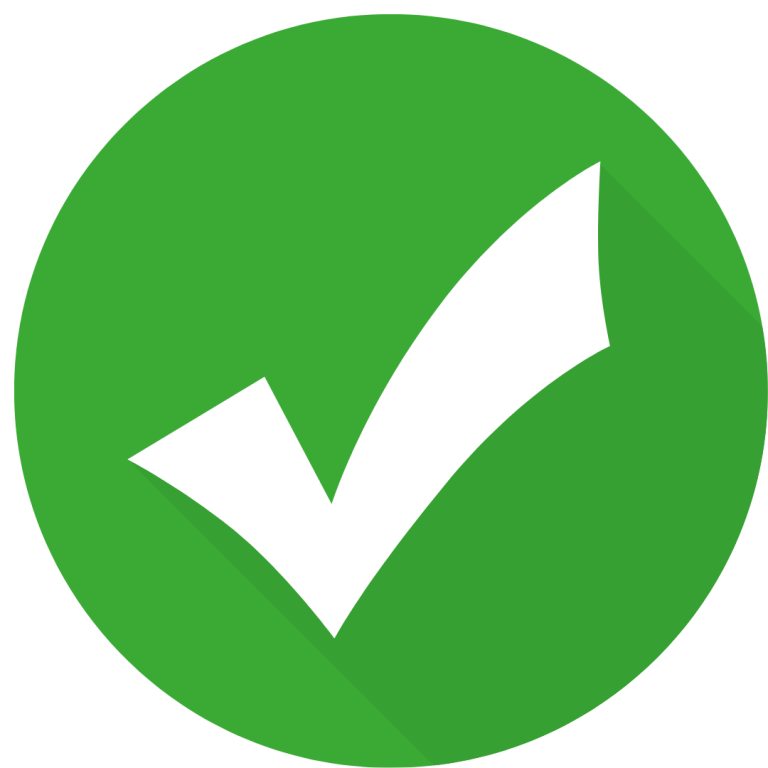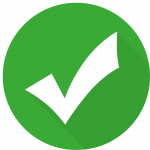 Hello! We have done our very best to ensure that the accuracy of events, hours, addresses, etc are up to date. Please know that information can change due to weather, updated health and safety challenges, etc. If you find incorrect information, please send us an email and we can get it updated.
To be updated and stay connected, subscribe to our newsletter.