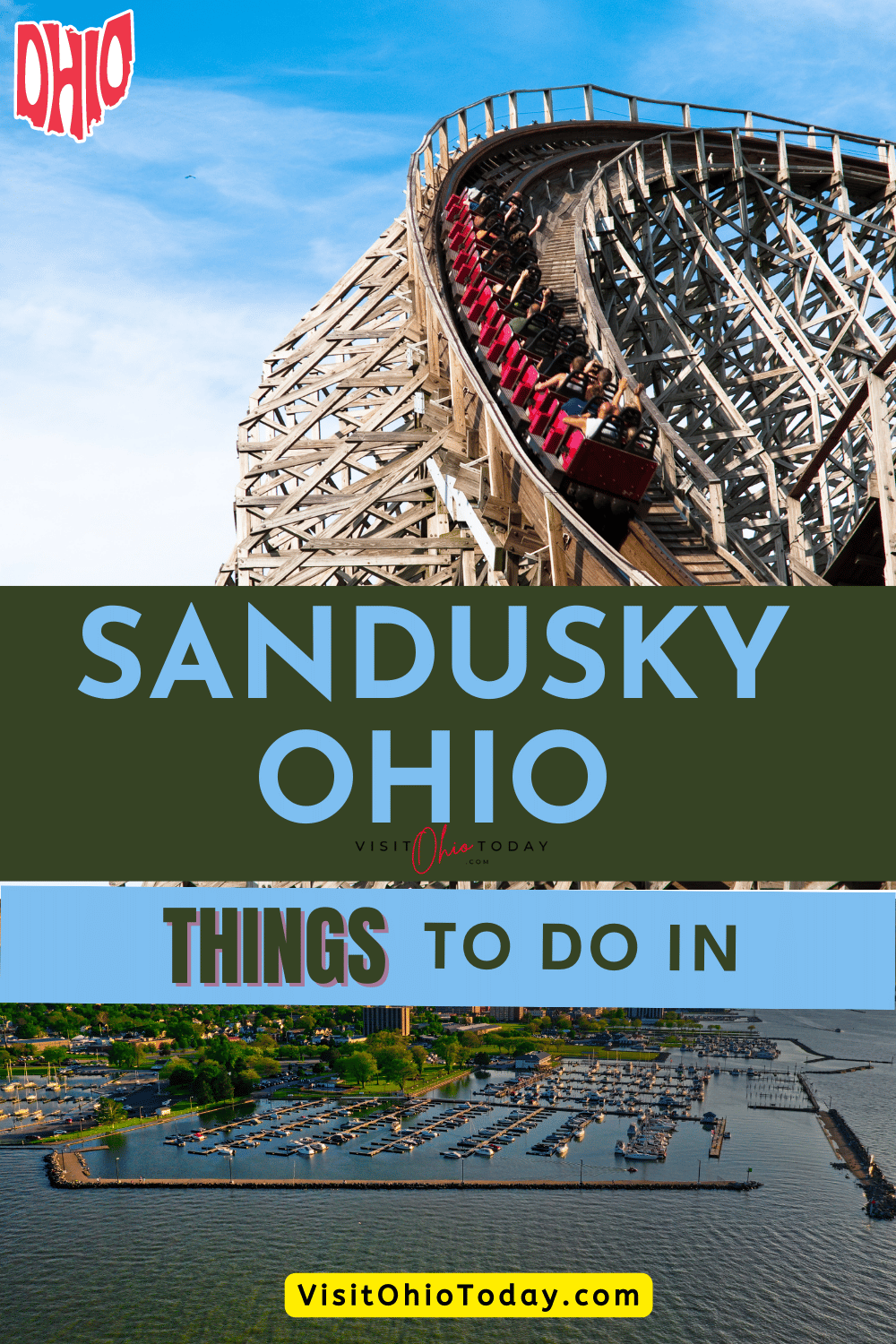 There are plenty of things to do in Sandusky Ohio! Below are 13 of the best things to do in Sandusky, Ohio. Read on to discover our pick of the crop!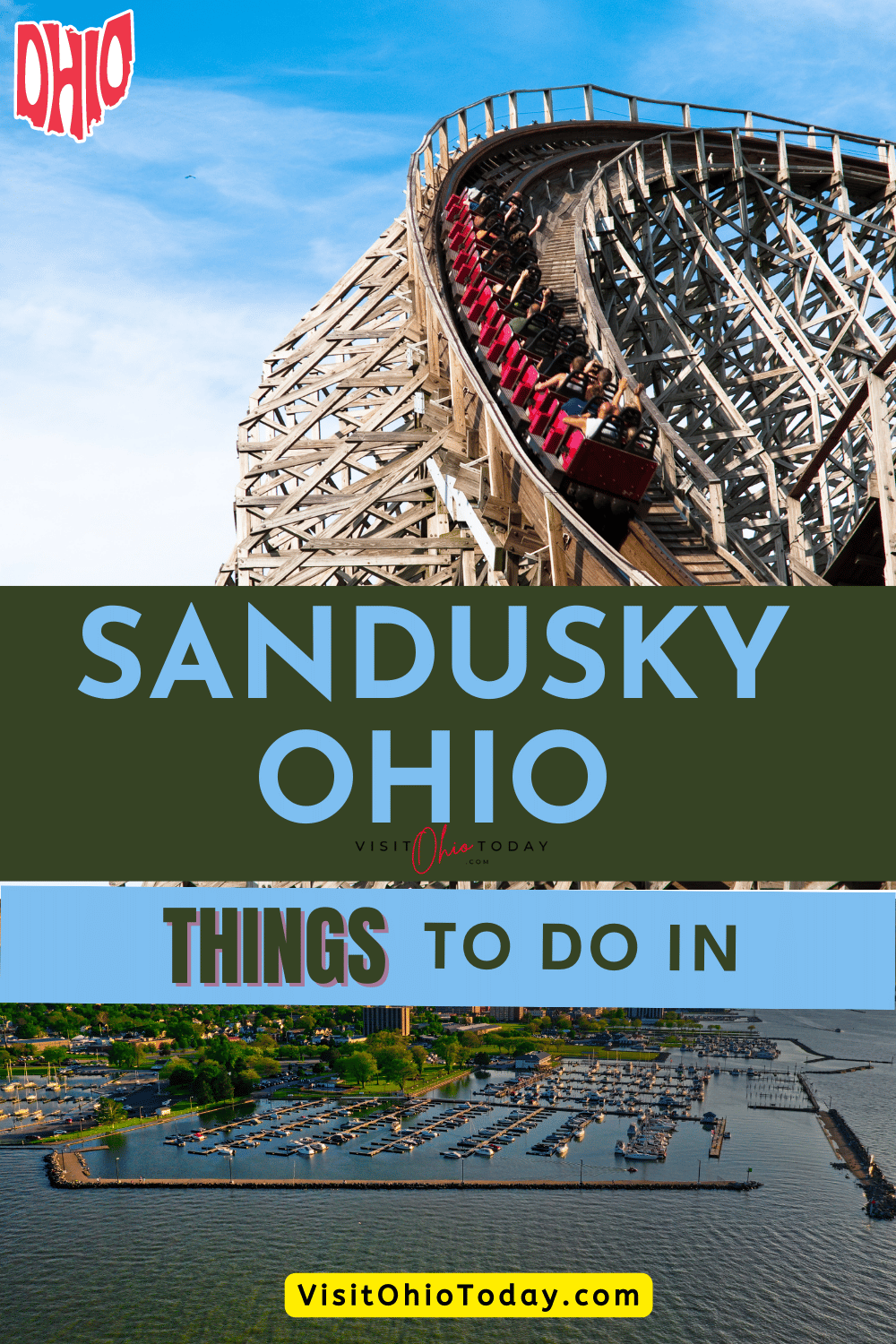 Where Is Sandusky Ohio? (Things To Do In Sandusky Ohio)
The city of Sandusky is the home of the County Seat of Erie County, Ohio. Sandusky is situated on the shores of Lake Erie and it is in the northern area of the state. Sandusky is located roughly midway between Toledo (45 miles west) and Cleveland (50 miles east).
Visit Sandusky
Sandusky has a vacation feel about the place. It is a small, but very popular town. A lot of the historic buildings have been lovingly restored and opened up as bars and restaurants. Some of the food that is served in these establishments are local foods and produce.
Sandusky is the ideal place for people to visit who just want to pack up and travel. It has a number of resorts that people can stay at and it also has the Cedar Point Amusement Park. The water is the main attraction. Of course, there is Lake Erie, which offers an abundance of activities, but there are also a number of indoor water parks as well.
Below we will go through these attractions in more detail.
Castaway Bay (Things To Do In Sandusky Ohio)
This is an indoor water park with a Caribbean feel. It has rides and slides that are suitable for all ages. This waterpark is open all year round and it has rides and attractions like a wave pool, lagoons, and tube slides. There are also small splash pools that are suitable for younger members of the family and a 50-person hot tub. It isn't just the water that attracts people here, there are also Caribbean-themed games and crafts that can be done. There is also a huge arcade center where visitors can game to their heart's content.
A Short Video From Castaway Bay's Grand Re-Opening Weekend 2022:
Cedar Point Amusement Park
Cedar Point Amusement Park is located on the shores of Lake Erie and is considered one of the best places to visit in the entire state of Ohio. This amazing park has Rollercoasters and attractions that are suitable for all the family. Cedar Point boasts an incredible 18 Roller coasters and other popular thrill rides such as Power Tower and Professor Delbert's Frontier Fling.
As much as we all (well, most of us) enjoy the thrill rides, there are also rides available that are a bit more gentle. Some of these rides include the lazy river ride and the water pool. These types of rides themselves can keep one amused for an entire day. There is also a sporting complex, which includes areas like rope courses, trampolines, and soccer fields.
Cedar Point's attractions and parks are all located in the same vicinity, so this is the perfect place to set up base.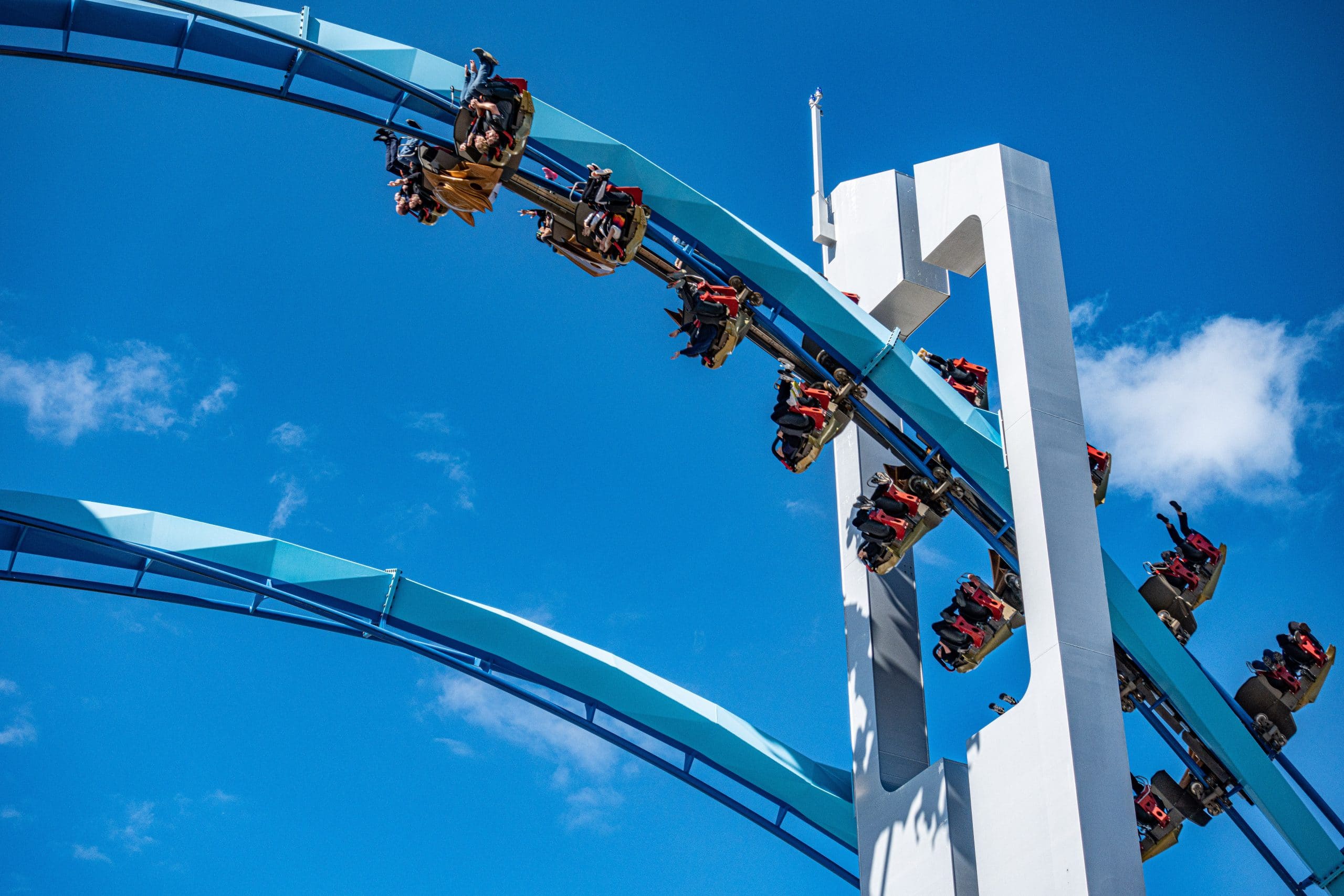 Firelands Adventure Tours (Things To Do In Sandusky Ohio)
This is a fantastic way to explore Sandusky and the wider area. This is a guided bus tour that is offered to visitors. These daily tours depart from Jackson Street and take visitors around the downtown area, historical landmarks and to the more relaxed areas of Sandusky like the parks. This tour is for two hours and it gives visitors an opportunity to learn more about the area's rich history. The bus tour is fully ADA compliant.
Ghostly Manor Thrill Center
Ghostly Manor is the place to be if one is looking for adventure. There are plenty of things to do from things for the younger ages through to things for adults. There is the Escape Room that offers very popular escape adventures. In this room, visitors must solve the clues that are on offer in a room. This sounds easy enough, but these clues must be solved by the time the clock runs out! There is also Wizard's Journey Miniature Golf. This is a very relaxed way of enjoying the afternoon as you putt your way around the course. The Ghostly Manor Thrill Center also offers an arcade, roller skating, a bounce house, and a 4D theater.
Goodtime I Island Cruises (Things To Do In Sandusky Ohio)
Goodtime I Cruises is one of the best ways to enjoy the stunning Lake Erie coastline. These cruises operate over the high season, so this means that they start in May and finish in October. Visitors are able to nip onboard after a day of fun and thrills.
It is a fantastic way of also admiring the stunning sunset over the lake. There is also a chance to go on an Island hopping cruise.
Day excursions are also offered to people who want to visit the Islands that surround Sandusky. The day cruise takes you to Kelleys Island and Put-in-Bay, and you are encouraged to get off and stay for a few hours if you wish.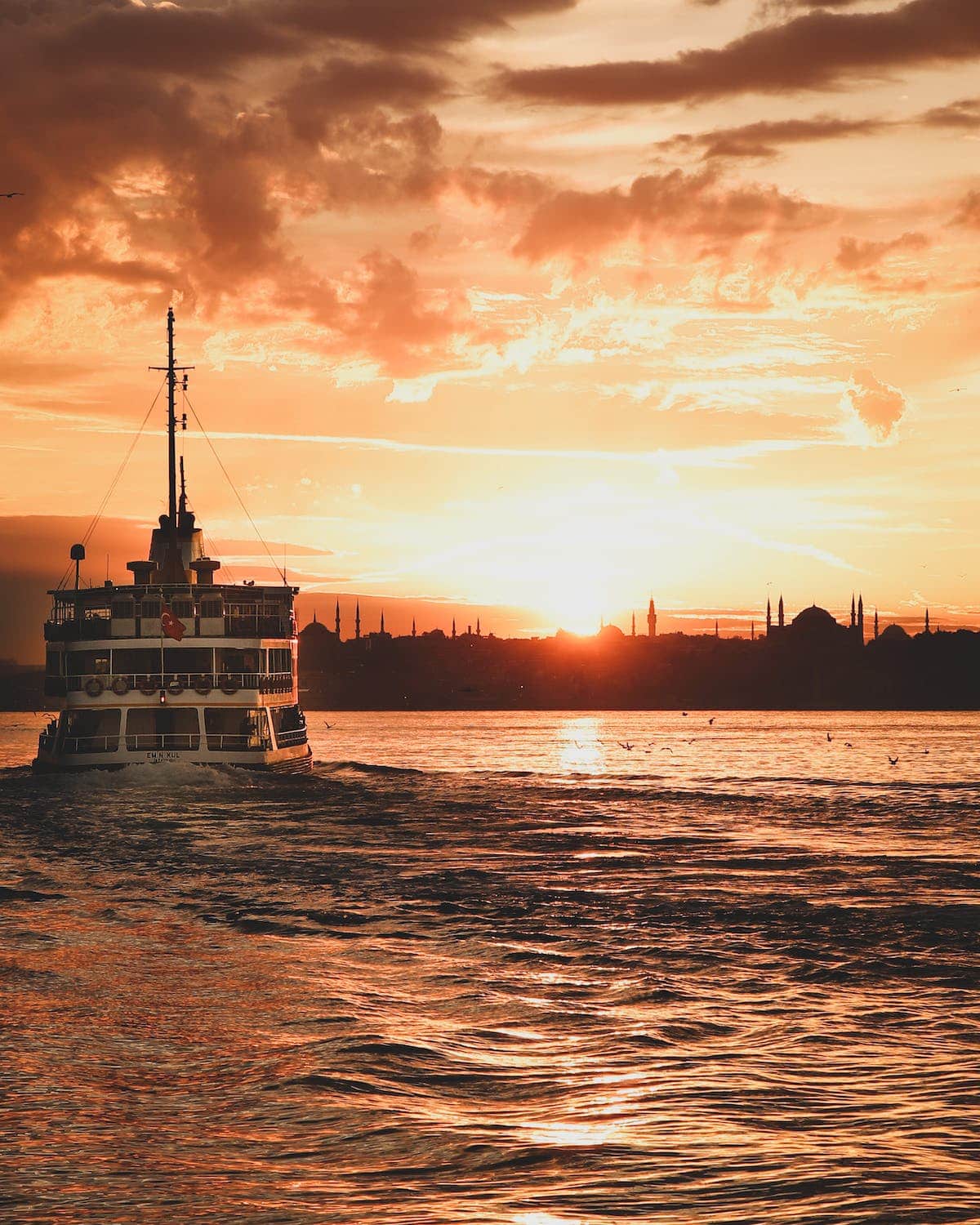 Great Wolf Lodge
Great Wolf Lodge is a fantastic water park that is ideal for when the weather is on the turn. There are huge water slides at the park like Otter Run and Totem Towers. These are more traditional water slides, however, there is also the four-story Alberta Falls tube slide and this is not for the faint-hearted.
The lodge also offers other activities such as crafts, entertainment, and pajama parties. MagiQuest magic adventures can break up the swimming side of the trip as well.
Another exciting thing to look out for is the wolf print waffles that are a great complement to Breakfast. Visitors can stop at Great Wolf Lodge and there are plenty of rooms available for families.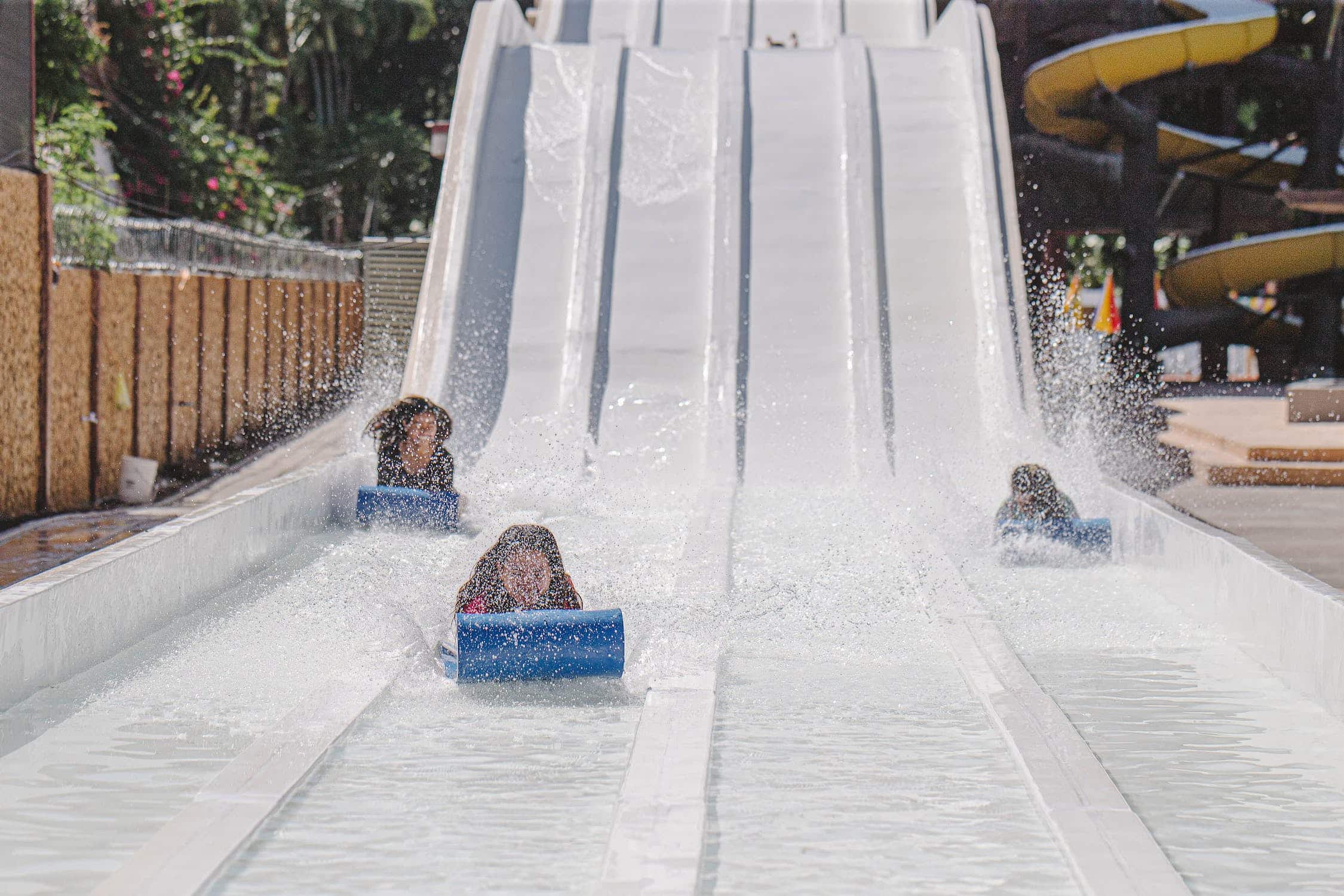 Kalahari Resorts Water Park (Things To Do In Sandusky Ohio)
Kalahari Resorts Water Park is a very popular indoor and outdoor water park. This park also has plenty of things for adults to do, never mind the kids. It is arguably one of the best places to visit whilst in Sandusky. It has the best of everything and is in the perfect location for people who are staying here. The main jewel in the crown is the huge collection of slides and rides. A visitor could spend days here and still have things to do.
Maybe you would enjoy the Safari outdoor adventure area and a break from being in the pool. There are plenty of activities available in this zone that include ziplining, wall climbing, and rope courses. There is also the animal park that has animals such as camels and birds.
Maritime Museum Of Sandusky
The Maritime Museum is the place to visit if one wants to learn more about the rich history of Sandusky Bay. The museum is very educational but fun. The Museum boasts exhibitions about Pirates, shipwrecks, and commercial fishing fleets. There are interactive displays about the history and influence that it has had on the entire region.
There is also an underground railroad exhibit that shows people the role it played in the development of the wider area. This railroad was used to transport slaves across Lake Erie into Canada. There is also a replica of a boat called the Sharpie. These boats were used for the fishing industry and also played a role in freeing slaves. The Museum is open throughout the year.
Merry-Go-Round Museum (Things To Do In Sandusky Ohio)
The Merry-Go-Round Museum was an idea that was dreamt up over 30 years ago. The reason this was dreamed up was due to the series of Carousel stamps that were introduced in 1990 by the US Postal Service.
This Museum has grown in size and stature over the years and has become a mainstay in Sandusky. There are displays and artifacts on show that include painted carousel horses and miniature carousels. The collections of artifacts have built up over the years and there is also a fully renovated New York carousel, plus a unique gift shop that visitors can browse around.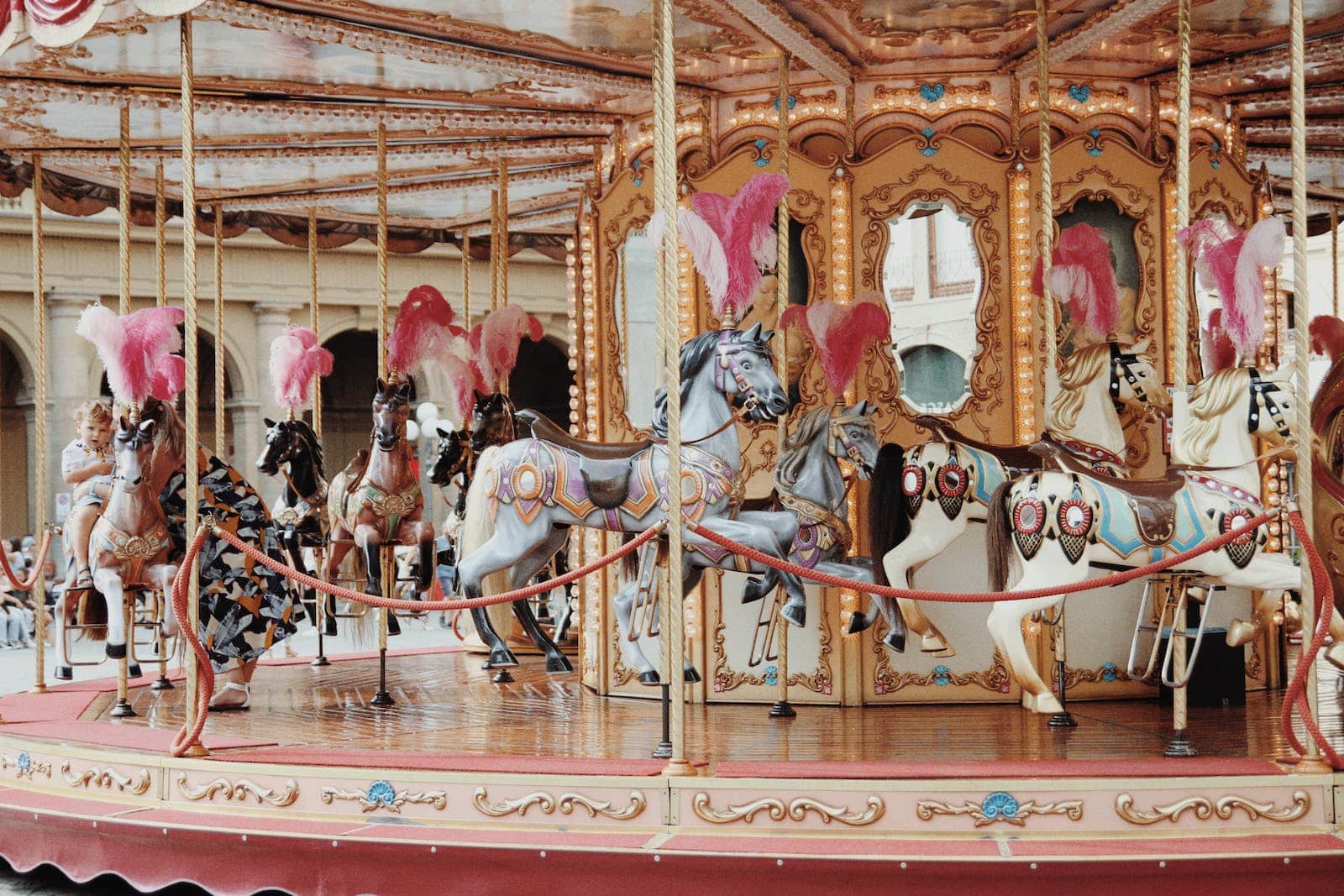 Pickerel Creek Wildlife Area
Pickerel Creek Wildlife area is situated around 20 miles away from Sandusky. It is an easy drive and it is also worth the drive. This wonderful wildlife area has been restored with lots of various wildlife and wetlands. There are plenty of boardwalks to use and this area is some of Northern Ohio's Most protected forest and wetland zones.
There is an observation tower for visitors to use and from this point, it is a great area to see all the wildlife like migrating birds and deer.
Sandusky By Bike (Things To Do In Sandusky Ohio)
Sandusky is one of the easiest places to travel around and explore by bike. There are a few bike rental places in the town and they are very easy to find. There are traditional push bikes available from Paddle & Climb and electric bikes from Sandusky Pedego as well.
Sandusky Pedego offers guided bike tours that are also available for first-time visitors. Most of the attractions in Sandusky also have facilities for people who wish to use bikes and store them safely.
Sandusky Speedway
If you want a fun night out, then the place to be is the Sandusky Speedway. There are a variety of cars on show. Some of these cars are the old-style stock cars through to the more modern style of racing cars. Throughout the season, there are opportunities for visitors to go into the pits and see the mechanics at work. The racing season tends to be between April and October. It is advised that visitors who wish to go and see a race check out the schedule on the website.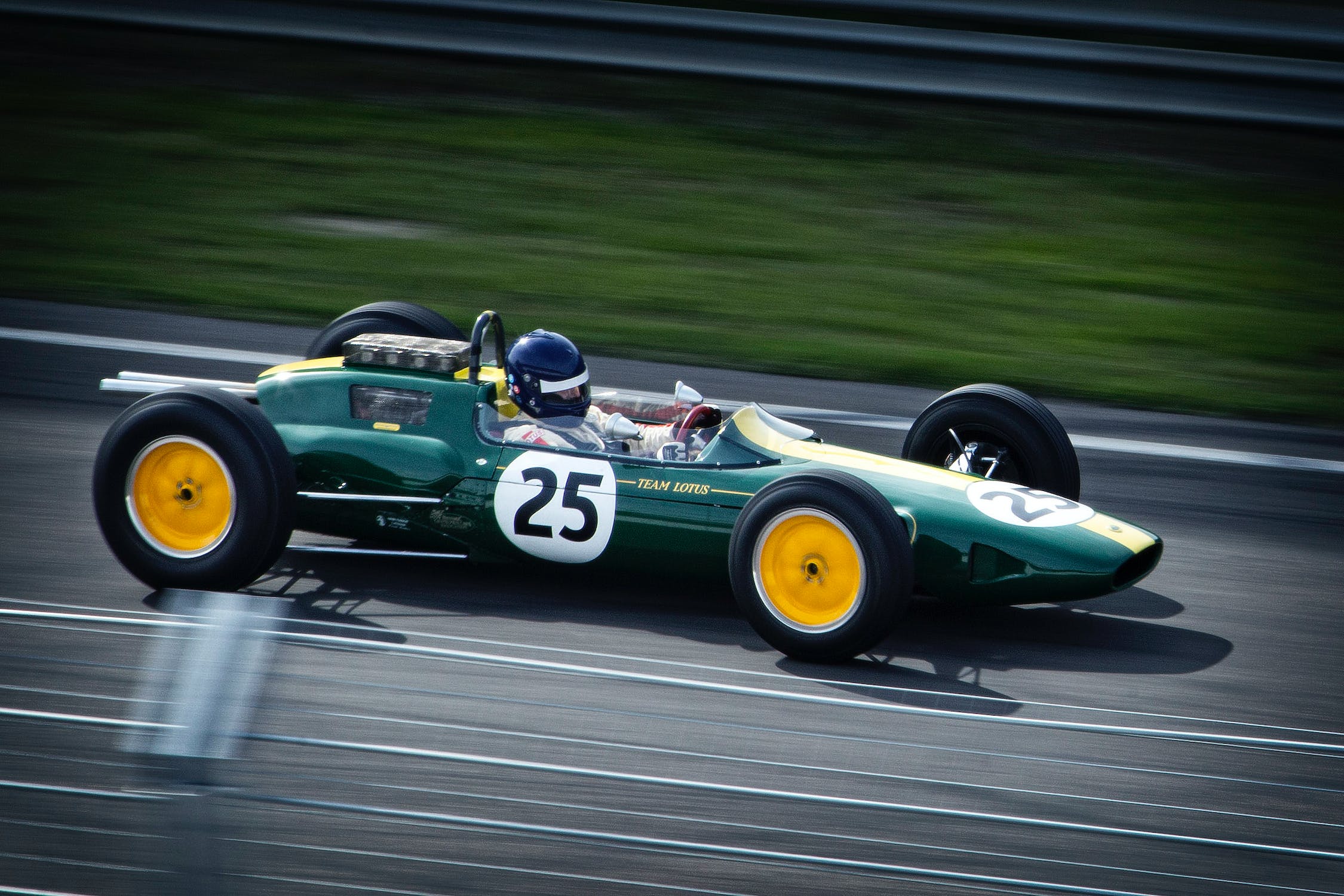 The Jet Express
Sandusky is the perfect launchpad for a visit to the local Islands. Jet Express offers a ferry service to the Islands so people are able to explore the water sports that are on offer and also the lighthouse. The Islands also have restaurants, so no one needs to go hungry. These popular Islands are a big draw for people who visit the area. It is strongly advised to do some research about how to get the best out of the trip, pick a day and then book your tickets in advance, due to the huge numbers in the summer season. It should also be pointed out that there is also an opportunity to do some birdwatching on the Islands.
Where Can I Stay In Sandusky Ohio? (Things To Do In Sandusky Ohio)
What Are People Saying About Sandusky Ohio?
Cedar Point:
"It was our first time at Cedar Point and we had a fantastic time! It was very crowded, and we did have to wait for quite a long time for the coasters, but everything was worth the wait! Our 10 year old son described his first big coaster ride as "epic". And they did Halloween right - the haunted house was super scary!" - MB (USA. October 2022).
The Merry-Go-Round Museum:
"Worth the visit. Interesting old building. Had a large amount of horses and animals that were from the early 1900's. Very interesting and informative. Got a ride on the Merry go round with the ticket price." - J1967 (Omaha, Nebraska. September 2022).
Kalahari Resorts Water Park:
"We went here for 4 days and had a good time. The Kalahari water park inside and outside was fun. Both our kids, 10 and 6 had a great time. It was good value for the money..." - BF (Dry Ridge, KY. July 2022).
Great Wolf Lodge Water Park:
"This place (Great Wolf Lodge Water Park) went above and beyond in so many ways, it made the trip wonderful for all of us. Thank you. We definitely loved the different water levels in the park as well as the relaxing activities in the warm calming water..." - RS (Glendora, CA. May 2022).
Maritime Museum Of Sandusky:
Very nice maritime museum which covers a great deal of Sandusky history. Actually much larger than we anticipated, we appreciated the history of the ice harvesting, the route of the underground railroad through the area..." - DB (Brookville OH. August 2020).
Where Is Sandusky, Ohio Located?
The city of Sandusky is the home of the County Seat of Erie County, Ohio. Sandusky is situated on the shores of Lake Erie and it is in the northern area of the state. Sandusky is located roughly midway between Toledo (45 miles west) and Cleveland (50 miles east)
Let's Go To Sandusky, Ohio!
Have you visited Sandusky while on your travels? What was your favorite thing to do? Do you think we have captured the spirit of Sandusky, or do you know of any hidden gems that we may have missed? We would LOVE to hear from you!
If you enjoy finding out about other things to do in Ohio, we have you covered! Our particular favorites include: Things To Do In Dublin Ohio, Things To Do In Findlay Ohio, Things To Do In Lima Ohio, Things To Do In Marietta Ohio, and Things To Do In Put in Bay (Complete Tour Guide)
We have lots of hints and tips to help you find activities you may have otherwise missed in our great city!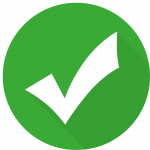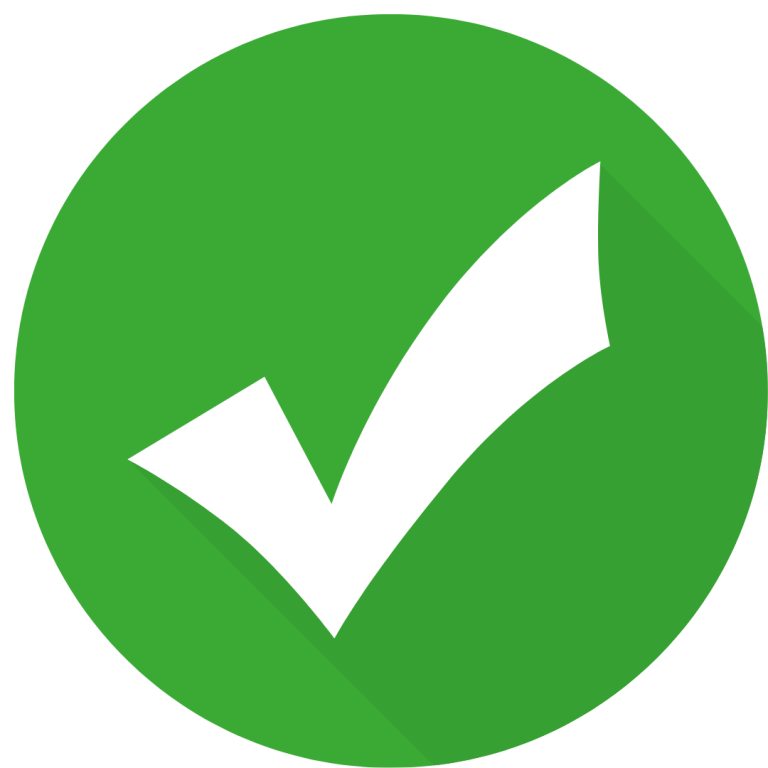 Hello! We have done our very best to ensure that the accuracy of events, hours, addresses, etc are up to date. Please know that information can change due to weather, updated health and safety challenges, etc. If you find incorrect information, please send us an email and we can get it updated.
To be updated and stay connected, subscribe to our newsletter.