Cedar Grove Lodging – Hocking Hills Lodging
This post contains links to affiliate websites, such as Amazon, and we receive an affiliate commission for any purchases made by you using these links.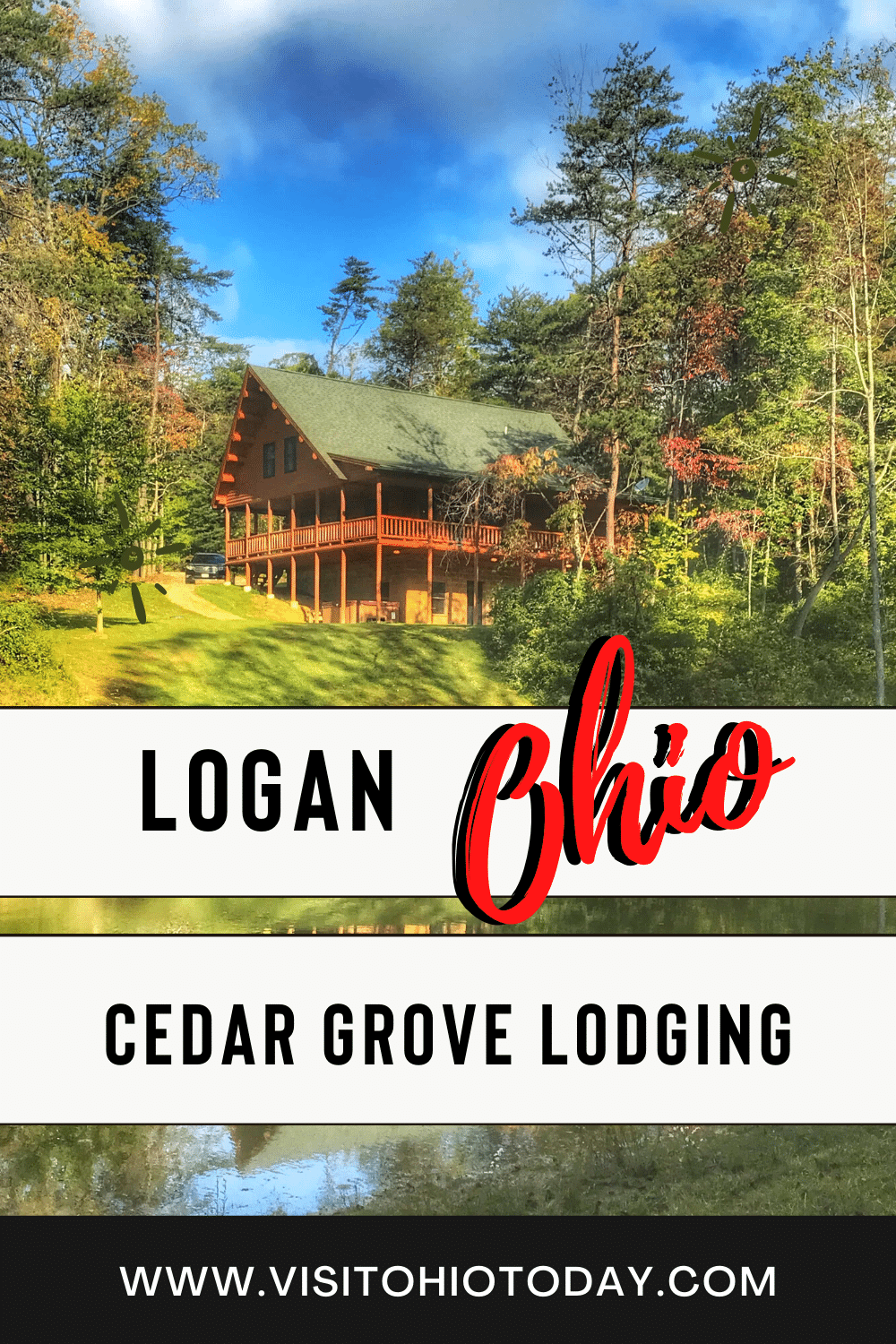 Cedar Grove Lodging is a destination within the heart of the Hocking Hills region. The 65-acre property offers accommodations for 1-85 people.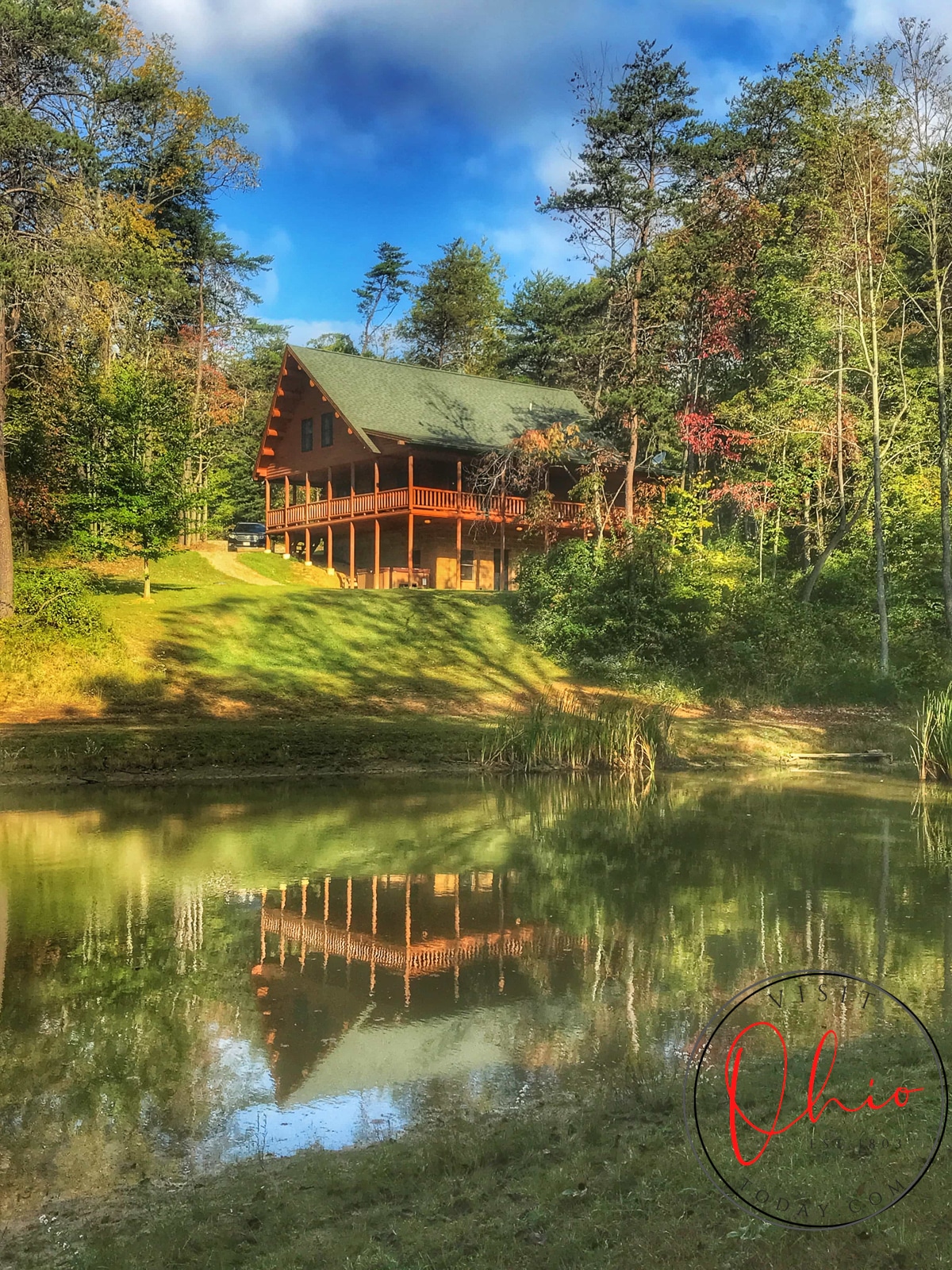 Visit Cedar Grove Lodging
Cedar Grove Lodging is a destination within the heart of the Hocking Hills region. This family-owned and operated business is one that will make you feel like you are family.
Whether you are coming for a large group gathering, family reunion, corporate retreat, girl's getaway, or a couple's weekend away…THIS is the place for you.
Just think, luxury cabins and lodges located in the heart of Hocking Hills. You are literally just steps away from a relaxing wooded retreat.
The property is ideally located in the region. It is only ½ mile from Old Man's Cave.
Cedar Grove Lodging sits on a 65-acre property. It can accommodate guests of 1-85. The options are endless at this property. They even have an event venue onsite, think weddings.
While cellular service is spotty in the area, there is in-cabin Wi-Fi so you can connect to the outside world, if you choose. Remember, you can easily connect to Wi-Fi to make calls on your phone. Also, each cabin has free long-distance calling from the in-cabin landlines.
The owners, Kevin and Julie, and their employees are passionate about making your trip stress-free. Making sure every amenity is at your fingertips. And if you've forgotten anything, you can probably find it in the shared guest services building.
On-site, Cedar Grove Lodging offers a guest services building, where you can pick up extra supplies. Extra propane tanks for the grill, matches to start your bonfire, DVDs to watch for a movie night, and games to play! You name it, the guest services building has it!
There is plenty of literature on the subject of this area. So grab some brochures while you are there. The guest services building has all you need to make your stay even more perfect!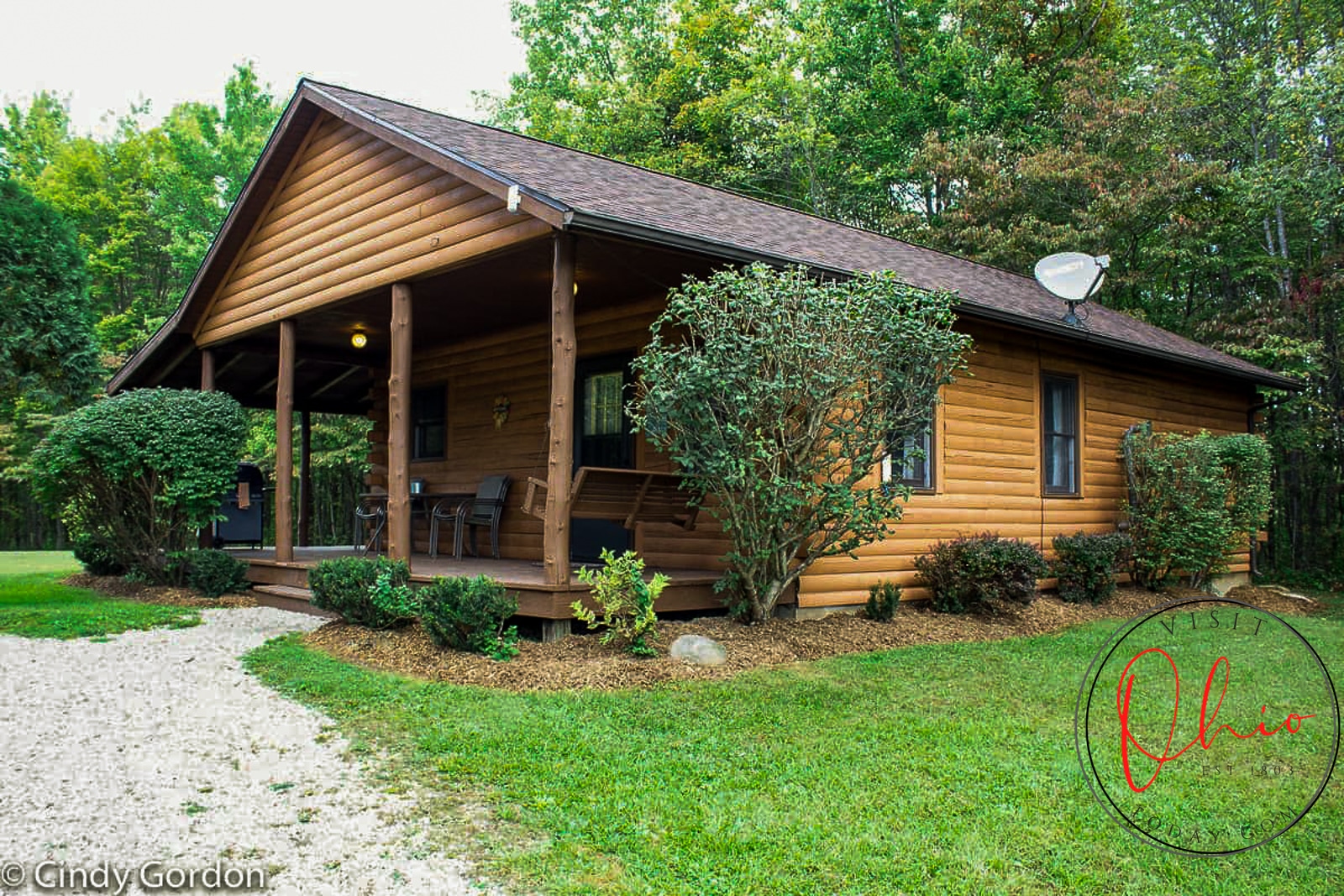 Cabins at Cedar Grove Lodging
Cedar Grove Lodging boasts 6 amazing cabins that have 1, 2, or 3 bedrooms. These cabins can accommodate 2 to 8 guests. We have been able to view several of these cabins and they are ALL amazing.
Each cabin is pet friendly, has DirectTV and BluRay players, has wifi, hot tubs, well-appointed kitchens, outdoor fire-pits, gas grills, and more!
These cabins are perfect for so many types of getaways. You can escape the hustle and bustle of the city here. They are perfect for a romantic weekend away with your spouse. These cabins are also spectacular for families.
The Cedar Grove Lodging cabins are clean, nicely decorated, and not over-done with fancy décor that you are going to worry about breaking.
We have stayed at a lot of places and sometimes the decor can be a little overboard! We also want a beautiful place that my entire family can enjoy, and Cedar Grove Lodging fits that bill!
What we love most about the cabins is that they are "close but yet far enough away." So if you were staying there with family or friends in other cabins, you would still get the feeling of privacy while still being close enough to have an adventure with your family/friends when you wanted.
The cabin area has a unique layout. The cabins are situated just off a private on-property drive and nestled into the woods. A cool fun fact is the cabins are located just off of an old air strip that used to be in the middle of a tree farm. Talk about a unique place to stay!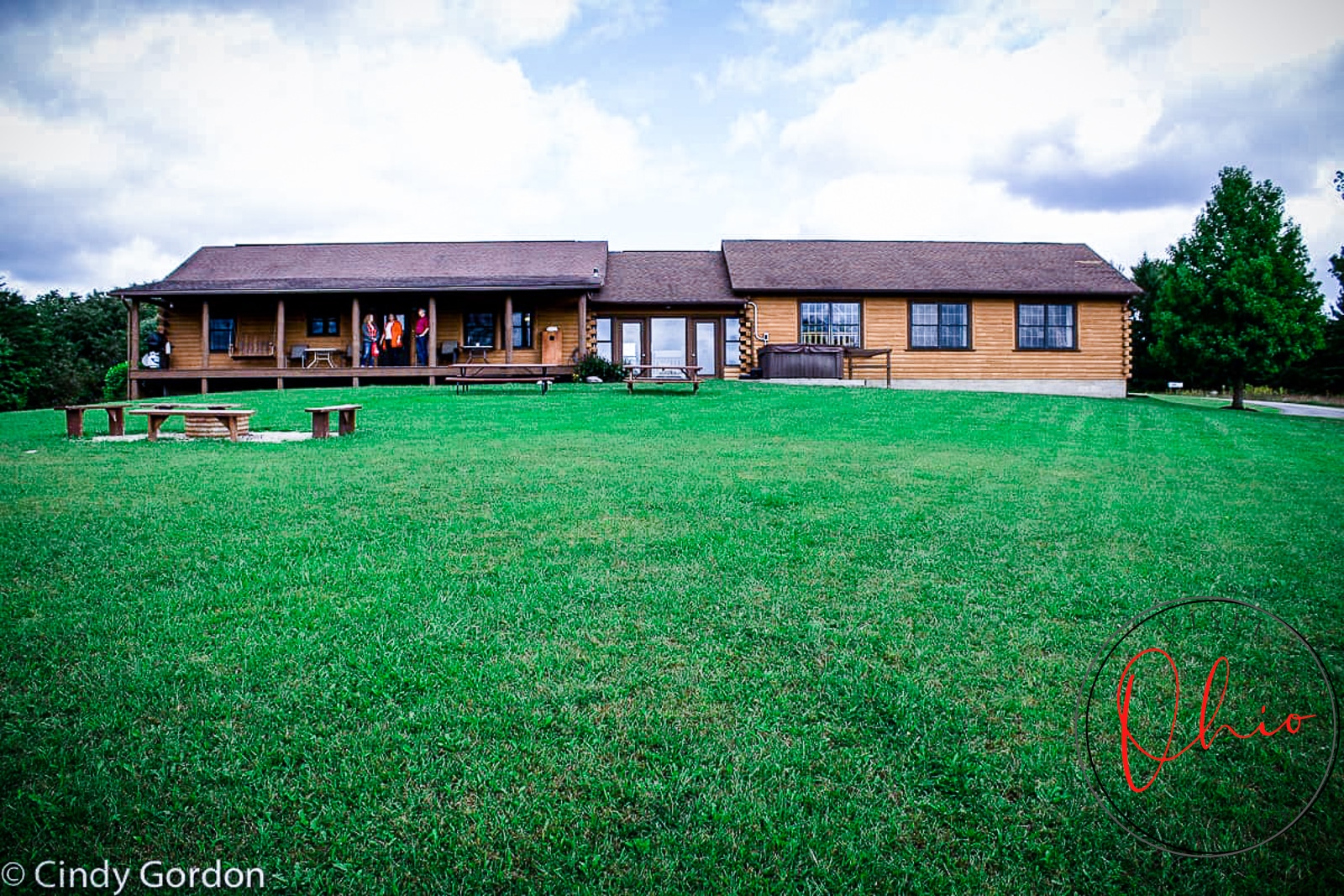 Lodges at Cedar Grove Lodging
There are currently two lodges on-site at Cedar Grove Lodging. You can choose from Cedar Hill Lodge or Stillwater Lodge.
Cedar Hill Lodge
We viewed the Cedar Hill Lodge which is the grand lodge that you see when you enter the property.
This lodge has vast views of Old Man's Cave State Park and gives you a perfect view of the setting sun! This lodge has all the amenities as the cabins plus more!
It has 7 bedrooms and can sleep up to 26 guests. All of the rooms were beautiful and comfortably laid out. It has a game room with billiards and a video game system that will keep adults and children happy! If you want to relax inside you can watch a movie in the Home Theater room.
Moving to the outside, this lodge delivers HUGE outside areas that are perfect for playing games or tents to provide cover for larger gatherings. This lodge has easy access to ample parking for large groups! THINK weddings!
Regardless of whether you are inside or outside, you will love this lodge!
Stillwater Lodge
We stayed at the Stillwater Lodge. This lodge is situated in a wooded area, on a hill that overlooks a stocked pond. The Stillwater was the most amazing building on the property. There is just something about that wrap-around deck on the water that instantly melts the stress away.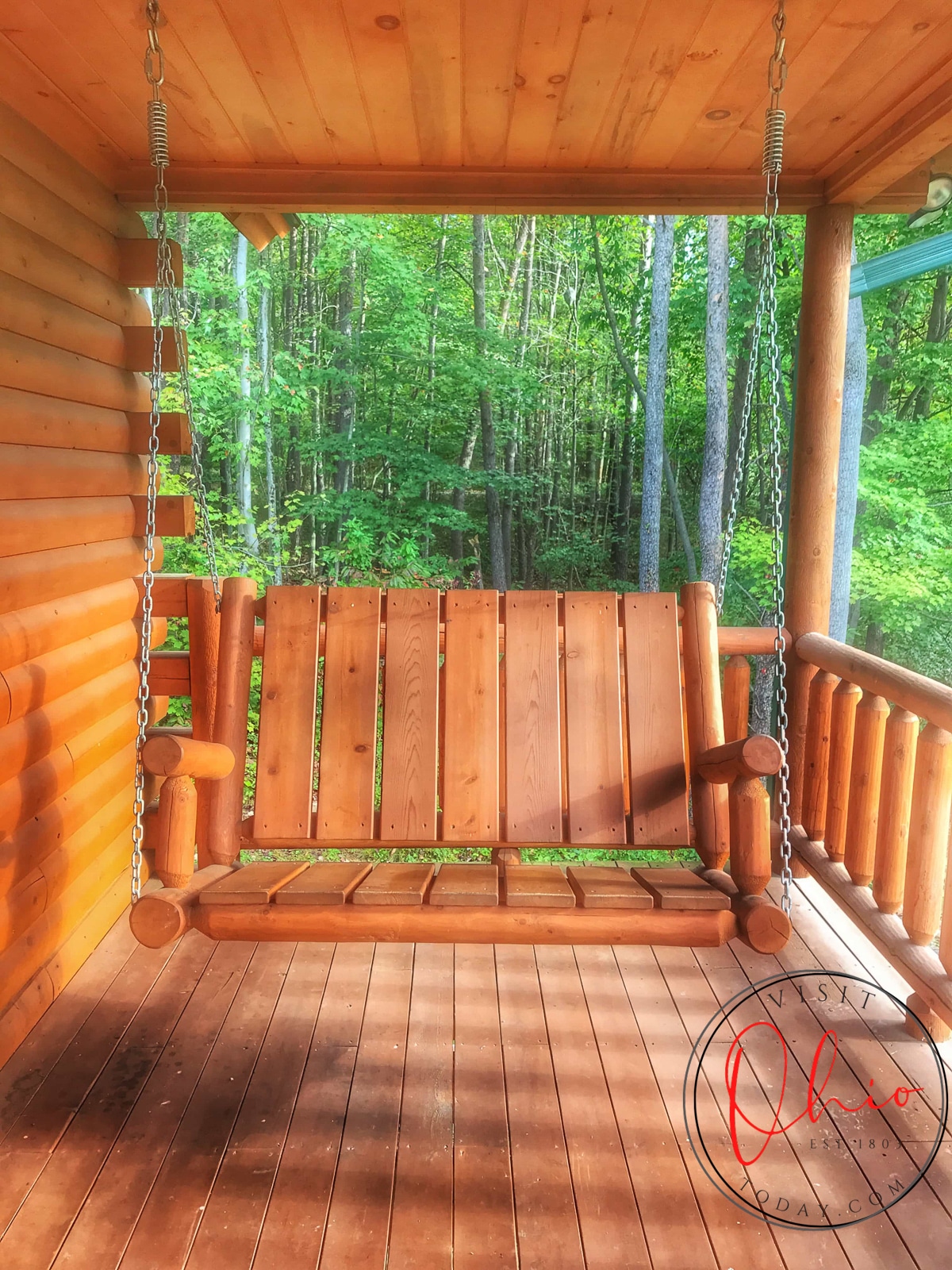 Stillwater Lodge is the newest luxury custom lodge at Cedar Grove Lodging. It can sleep up to 19 guests. It has 4 bedrooms and 3 ½ baths. There are all the features of the cabins and includes a game room with billiards, HD TV, and Wii Games.
This lodge was absolutely perfect in my mind; it is hard to know where to start when asked to describe it to you!
The kitchen was amazing, simply put. It has everything that you need and more. The island was large and perfect for serving up a buffet for your guests and a huge dining table. THINK Holiday Dinner
Want to gather with your family and friends? You have lots of options! You can gather in the living room on the main floor, the gathering area upstairs to play cards at the beautiful wooden table, or relax down stairs on the comfy sectional!
When staying in this lodge, we dreamed ahead of the visions of holidays spent in this location. This would be a great location for a multi-family holiday celebration, like Thanksgiving.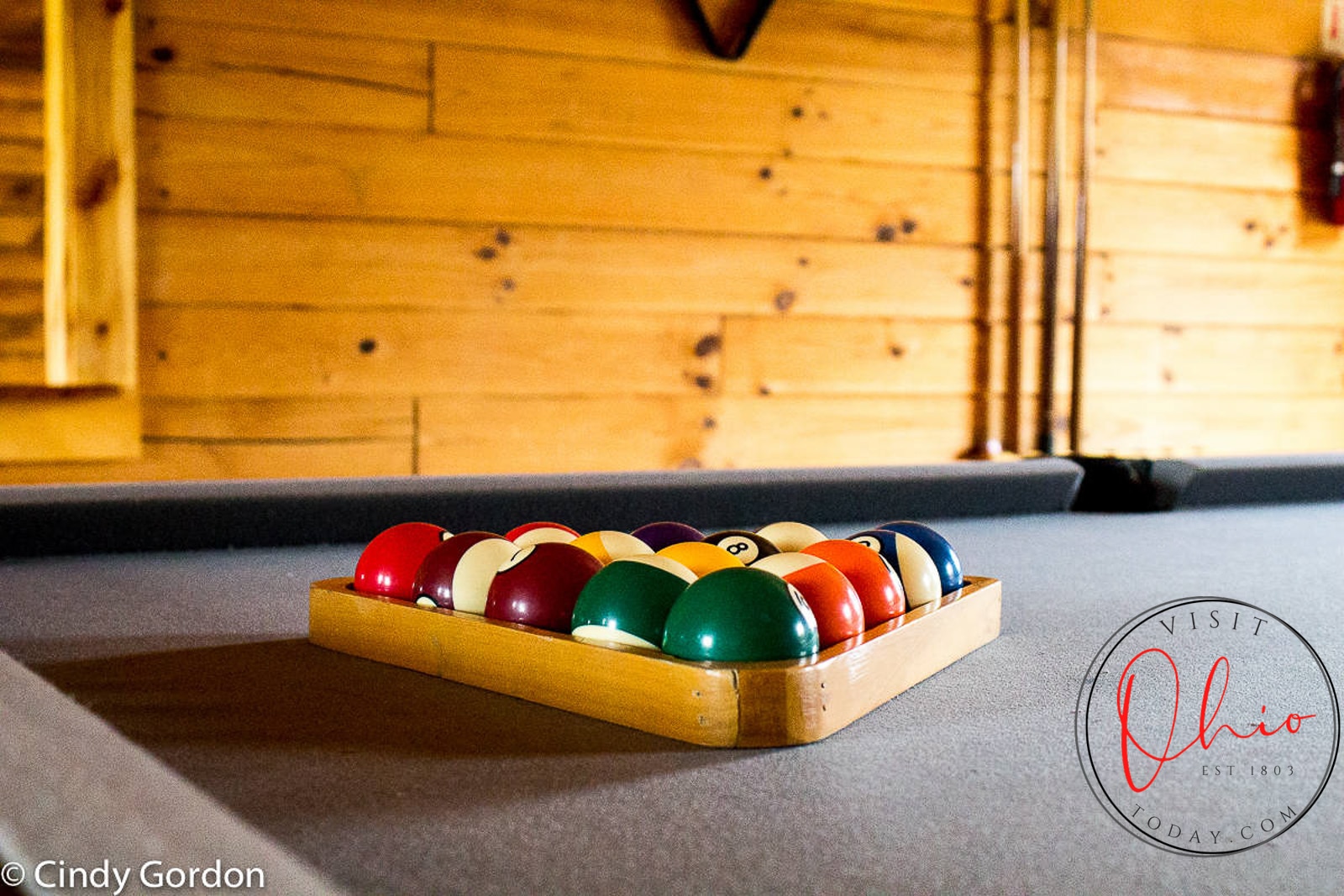 Cedar Grove Lodging Quick Facts
Located ½ mile from Old Man's Cave
6 cabins
2 lodges
Event center for 250+
Pet friendly
Hot Tubs
Wifi
CLEAN
Onsite fishing and trails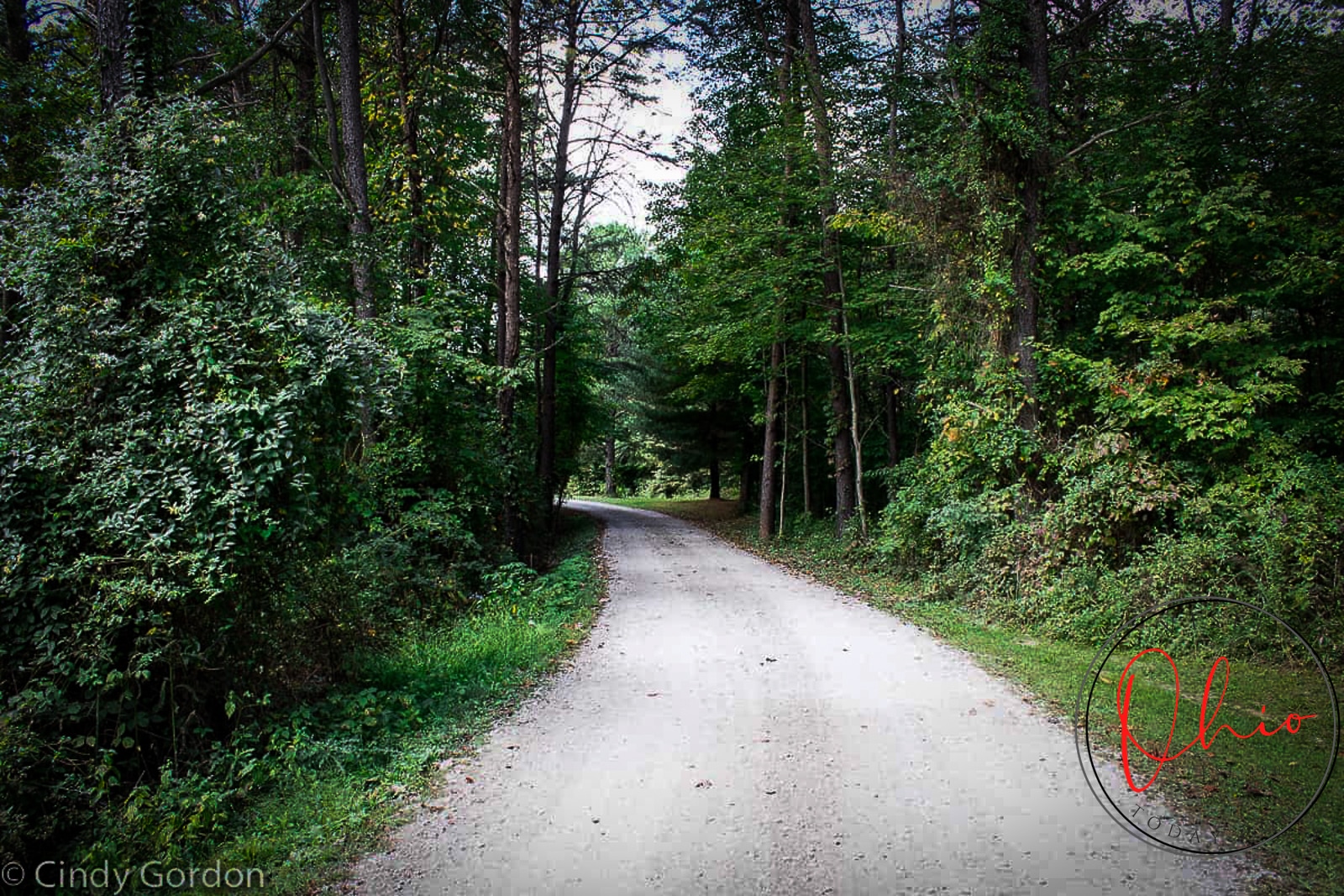 We had a wonderful stay in the Deer Run cabin at Cedar Grove. The location was perfect – just a few minutes from Old Man's Cave. The check in instructions and directions were easy to follow. The cabin was CLEAN and well-appointed. There were things to do on the property. We just loved it and would certainly stay here again if we return to the Hocking Hills area.

CaliforniaGirl2 (TripAdvisor)
Cindy's Insider Ohio Tips!
I had a delightful stay at Still Water Lodge at Cedar Grove Lodging, and I was fortunate to have a tour of the other cabins with the owners. The whole property is stunning, and the cabins are exceptionally clean and comfortable. The views of Hocking Hills from this location are truly breathtaking. What I found particularly convenient and thoughtful was the little shed provided by the owners, which had various items available for guests—things you might have forgotten or items you needed, such as extra gas for the grill, games, and movies.
Where is Cedar Grove Lodging Located?
Let's Go to Cedar Grove Lodging
Honestly, the options at Cedar Grove Lodging – Hocking Hills are endless! If you are looking for the ultimate relaxation, you can book an on-site massage. We were lucky enough to take advantage of this! The weather was warm so we enjoyed our massages on the deck!
If a relaxing stroll is more your speed, you are in luck! The property at Cedar Grove Lodging – Hocking Hills has lots of trails to walk!
Overall, we highly recommend you check out the entire property of Cedar Grove Lodging – Hocking Hills! It is perfect for everything.
Besides picking which cabin you'll stay at, the hardest part will be packing your luggage! On that topic, we've been on the struggle bus in regard to our family luggage. Our teenagers are starting to pack more items and we've been wondering, what is the best luggage for teens? What type of luggage do you use?
Have you visited any of the cabins or lodges at Cedar Grove Lodging? Or maybe attended an event at their event venue? We want to hear from you! Drop us a comment below telling us about your experience!
The Cedar Grove Lodging pictures in this post are all originals taken by Cindy Gordon of VegetarianMamma.com and are part of a travel review of Cedar Grove Lodging. The picture and portions of the original post are now transferred to VisitOhioToday.
Hello! We have done our very best to ensure that the accuracy of events, hours, addresses, etc, are up to date. Please know that information can change due to weather, updated health and safety challenges, etc. If you find incorrect information, please send us an email at [email protected], and we can get it updated.

To be updated and stay connected, subscribe to our newsletter.