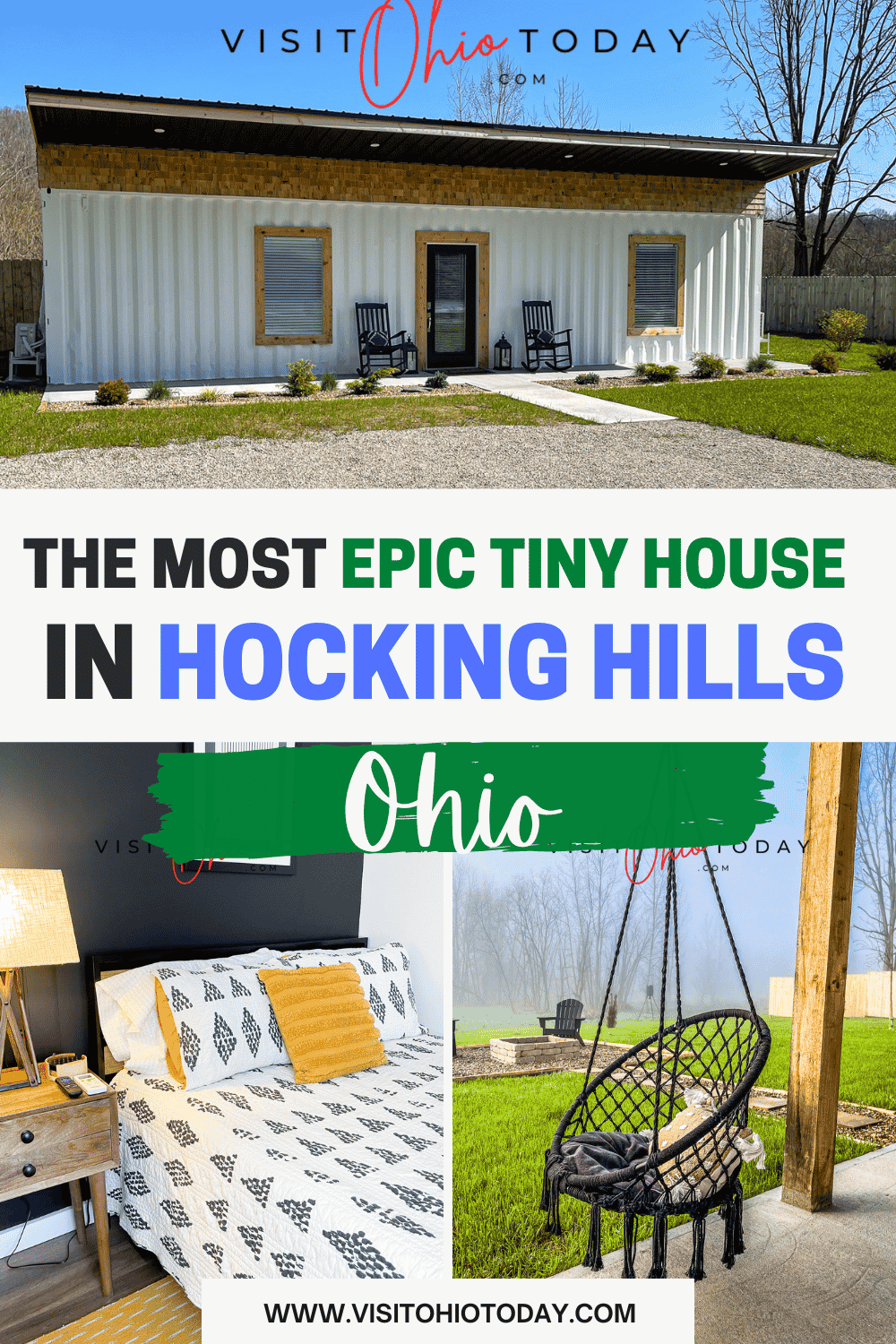 Last Updated on October 3, 2023 by Cindy
Luna Cottage - A Tiny House In Hocking Hills is a lovely cottage that is located in New Plymouth, Ohio, USA. New Plymouth is just 64 miles Southeast of Columbus, Ohio. This beautiful cottage is situated in the heart of Ohio's amazing Countryside.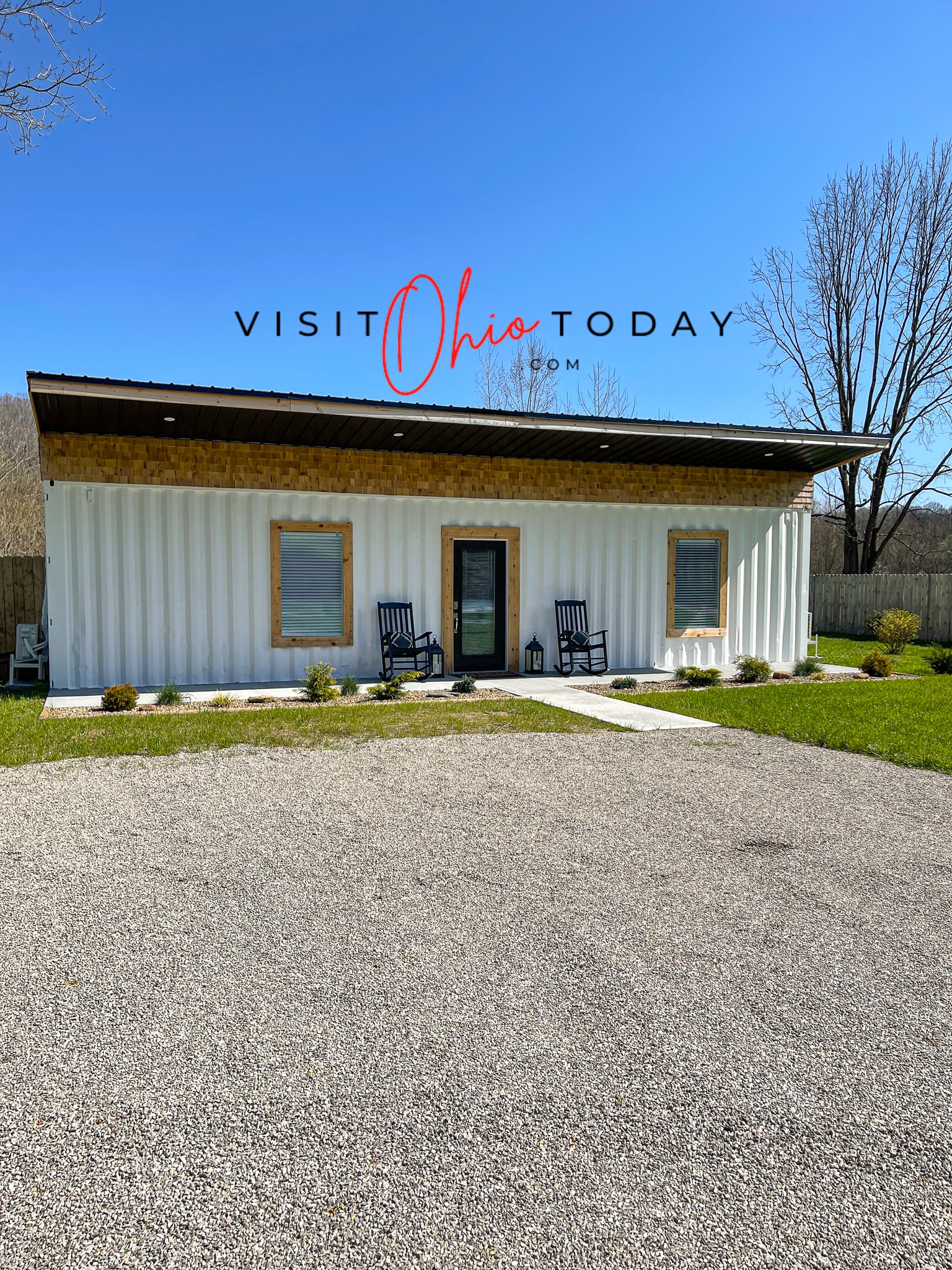 Points of interest: Overview | Amenities | House Rules And Health & Safety | Reviews | Location
WHERE IS LUNA COTTAGE BASED?
Luna Cottage is a shipping container-turned-cozy cottage that is based in between the gorgeous Hocking Hills and Wayne National Park. Access into Luna Cottage is easy and the key is in a keypad that guests will have access to.
Two of three properties owned by parent company Hocking Hills Cottage Company, Luna Cottage & Nova Cottage are very popular - so get your dates in now! There is also the upcoming Silo Cottage. You can see more information and keep up to date with them on their Facebook page.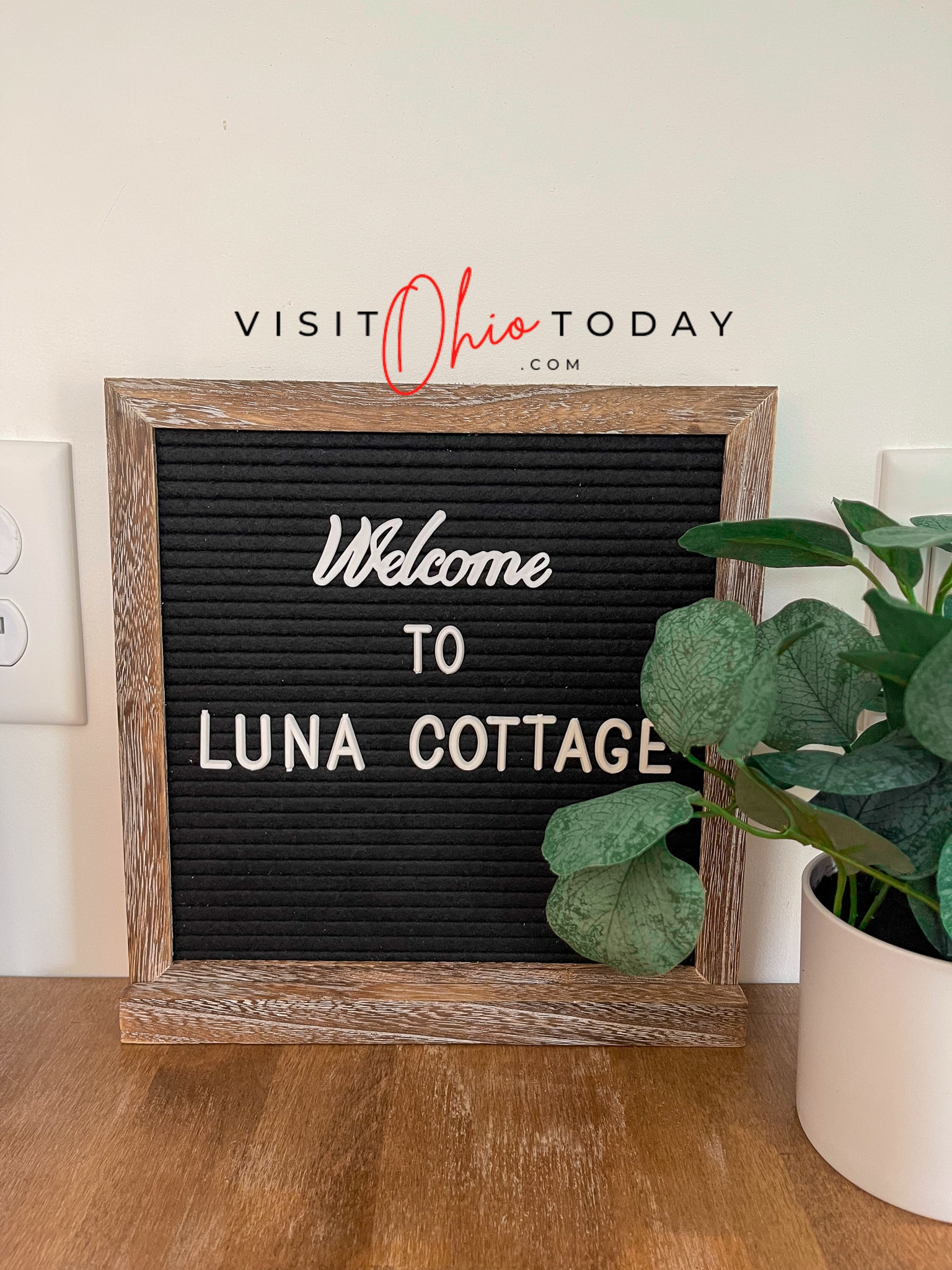 WHAT IS THE ACCOMMODATION LIKE AT LUNA COTTAGE?
This cottage has many strings to its bow. One example of this is that the cottage is perfect for people with limited mobility. The cottage has a flat, easy access driveway that is ideal. This driveway is also suitable for all vehicles and for motorcycles as well. Luna Cottage is a small cottage with one double bedroom and one bathroom. It is the size of this cottage that has great appeal to visitors as it is cosy, relaxed and comfortable.
The owner of Luna Cottage also makes a point of making sure that the cottage is in pristine condition for every guest. The cottage is always meticulously cleaned to an exceptionally high standard. Luna Cottage is like a home from home.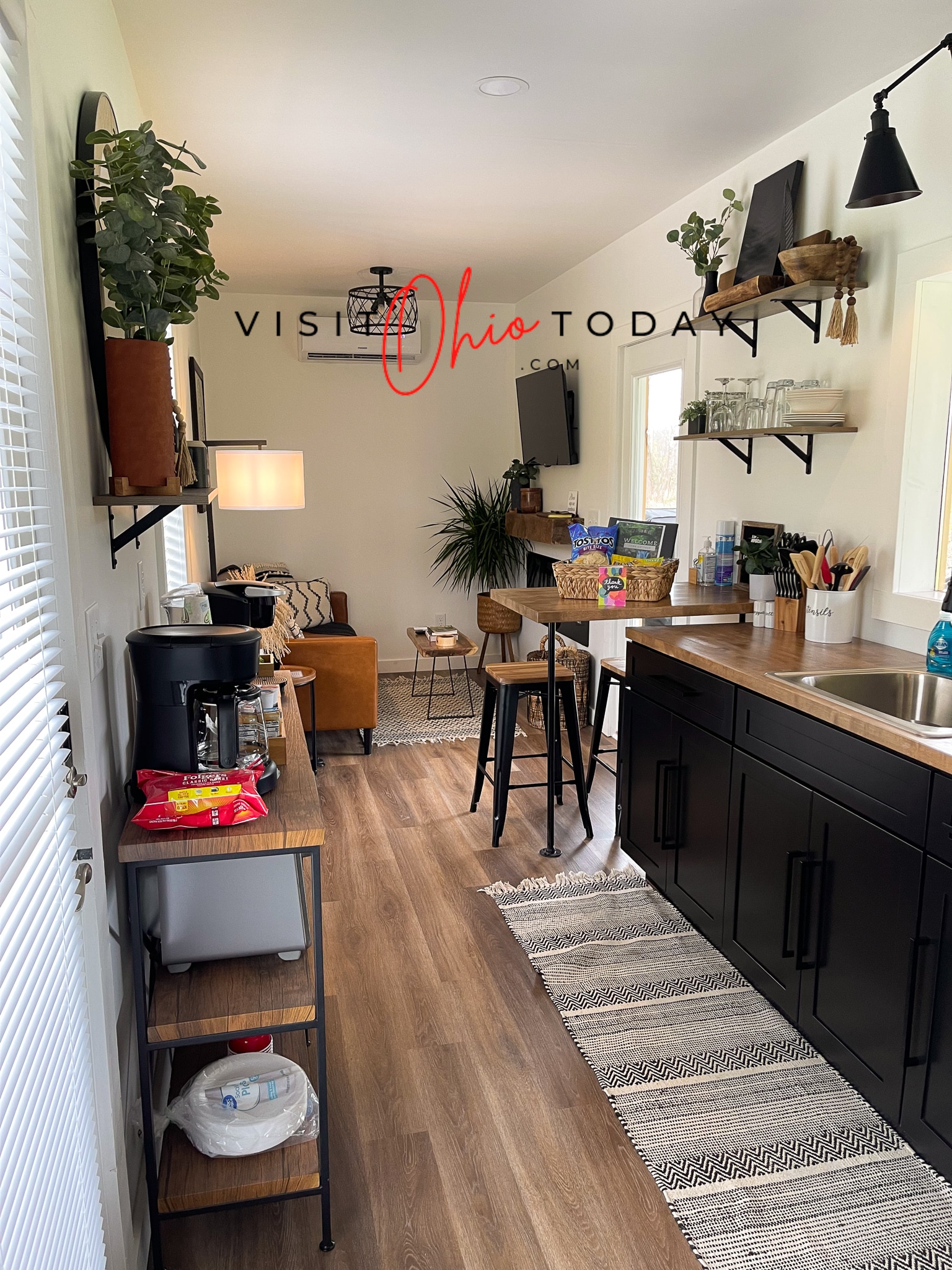 The cottage also comes with a lovely kitchen that is stocked with the latest appliances such as:
Cook top
Toaster Oven
Microwave
Refrigerator and Freezer
All cooking and dining accessories are provided for guests, so visitors will not be required to bring their own equipment. Luna Cottage also has a beautiful Master Spa Hot Tub, where guests can relax with a glass of wine and some lovely music. Luna Cottage has WiFi available for guests that comes with a Roku TV, plus a firepit and an electric fireplace.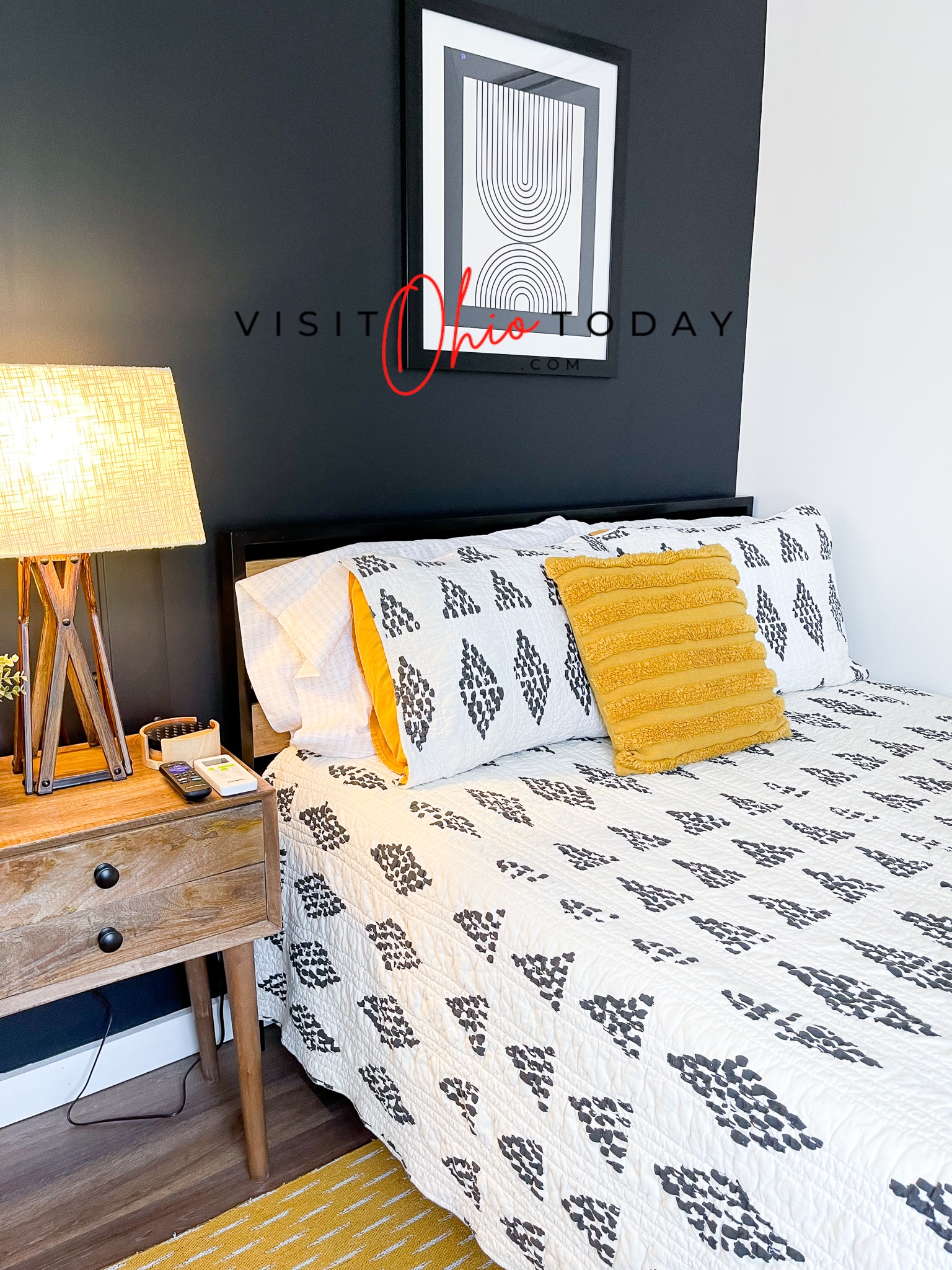 THE SPACE
Luna Cottage has a fully stocked coffee, tea and hot cocoa bar. Go Cups are provided at Luna Cottage so that guests may take their beverage with them wherever they go! Guests are of course, welcome to bring their beverage of choice.
There are a couple of cute rocking chairs on the front patio of the cottage and this is a fantastic place to relax and watch the sunset. There is also a patio available at the rear of the cottage too. This patio has outdoor patio furniture that can be used by guests. There is also a gas grill that is supplied with propane gas.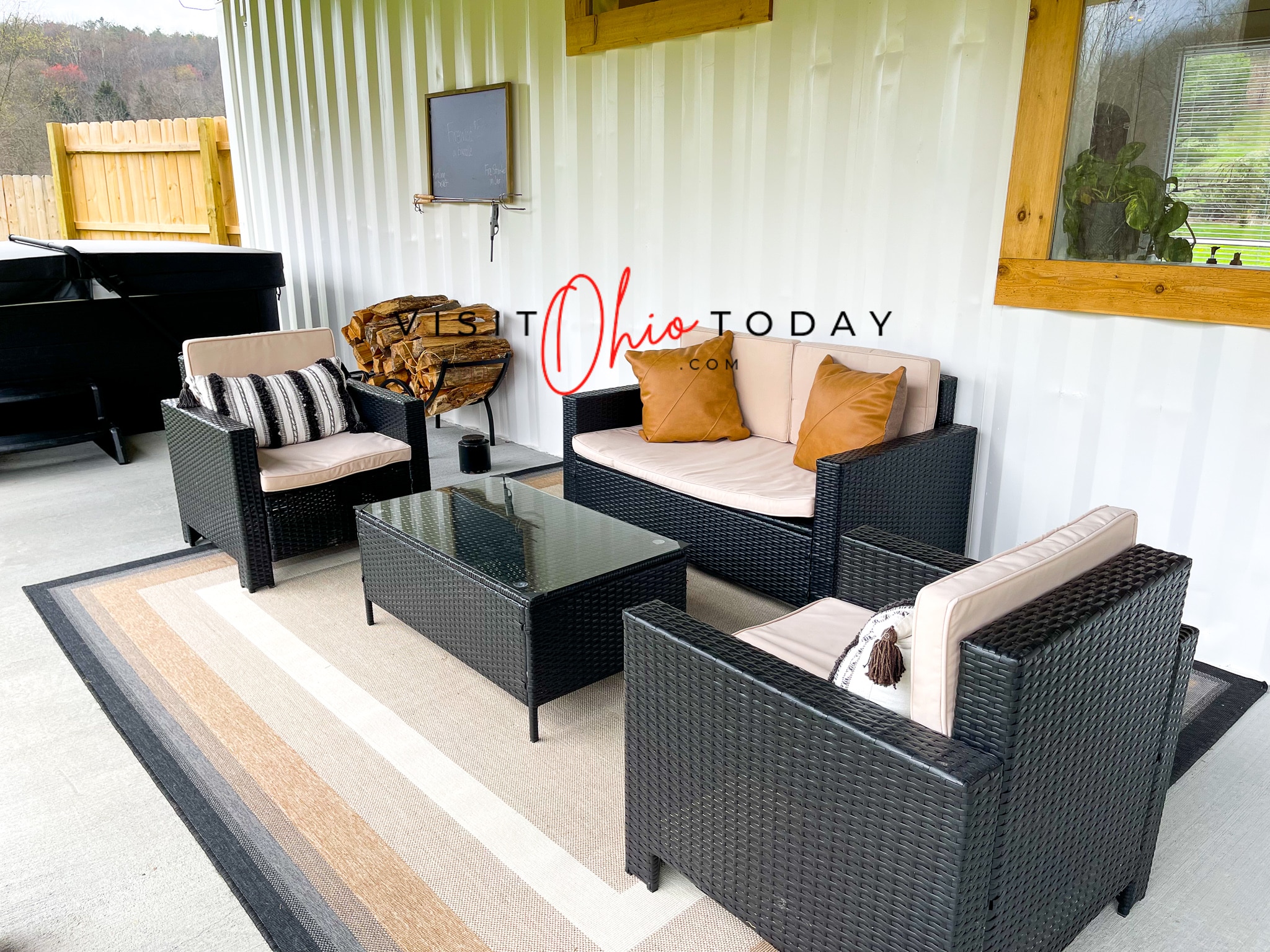 We spent a lot of time on the back, covered patio. It was very relaxing. The hot tub was a welcome sight after a long day of hiking! We enjoyed sipping our morning coffee on the back patio as well!
The fire pit area is the perfect size and they have firewood and kindle (for purchase) onsite, which makes having a bonfire super easy! One thing we loved was the BIRDS! There are plenty of feeders, so sit back, watch and enjoy the birds!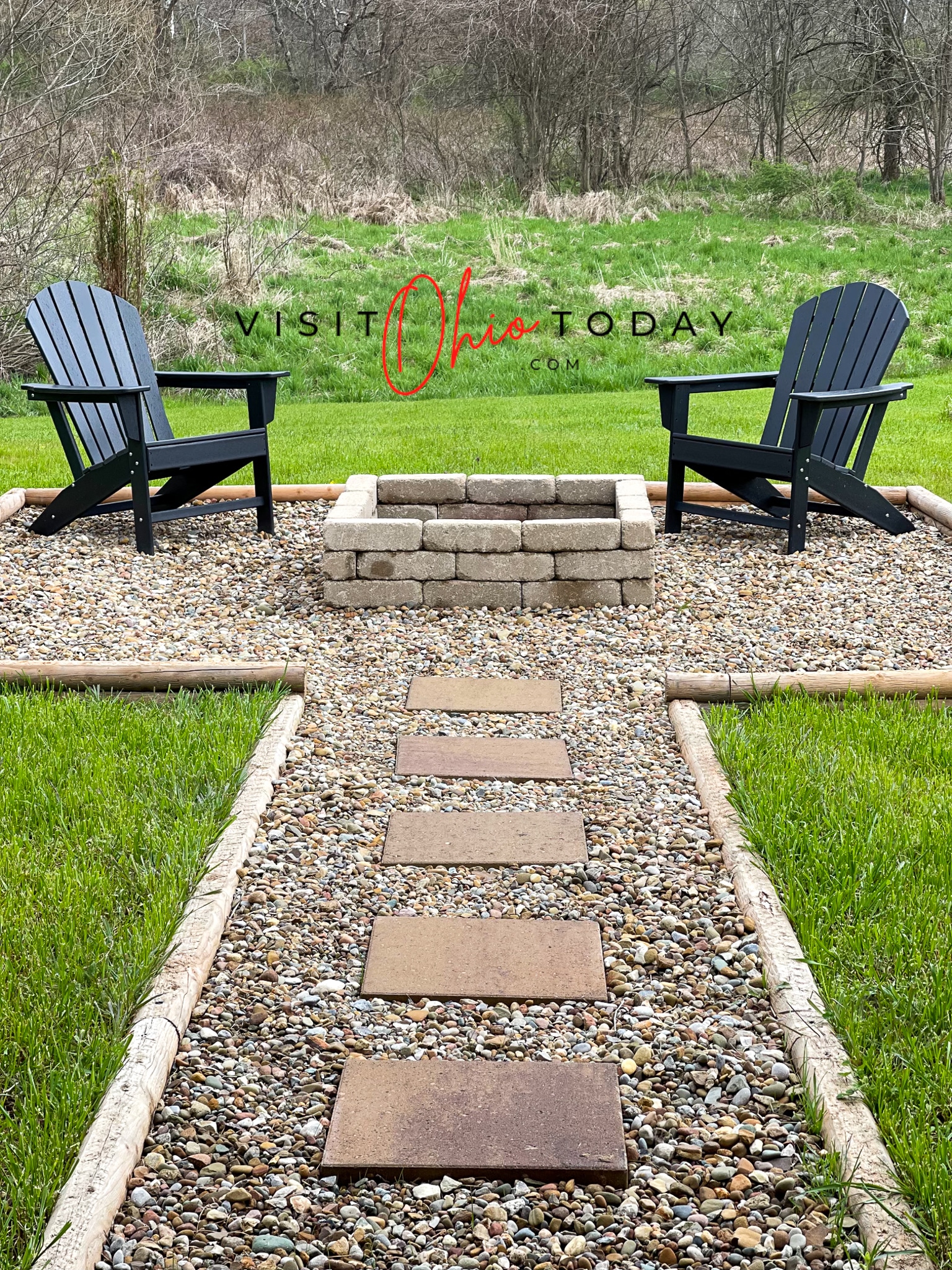 WHAT AMENITIES ARE PROVIDED AT LUNA COTTAGE?
Luna Cottage offers amenities for guests and they are included in the price of the booking.
Bathroom
Hair dryer
Shampoo
Bedroom and laundry
Essentials
Towels, bed sheets, soap, and toilet paper
Hangers
Entertainment
Heating and cooling
Air conditioning
Indoor fireplace
Heating
Home safety
Smoke alarm
Carbon monoxide alarm
Fire extinguisher
First aid kit
Internet and office
Wifi
Dedicated workspace
In a room with a door
Kitchen and dining
Kitchen
Space where guests can cook their own meals
Cooking basics
Pots and pans, oil, salt and pepper
Location features
Private entrance
Separate street or building entrance
Outdoor
Fire pit
Outdoor furniture
Outdoor dining area
BBQ grill
Parking and facilities
Free parking on premises
Free street parking
Private hot tub
Services
Breakfast
Breakfast is provided
Self check-in
Keypad
Check yourself into the home with a door code
Long term stays allowed
Allow stay for 28 days or more
Please note that there are no security cameras on the property and there is no washing machine available.
WHAT ARE THE HOUSE RULES FOR LUNA COTTAGE?
Check-in: After 4:00 PM
Checkout: 11:00 AM
Self check-in with keypad
No smoking
No pets
No parties or events
Must be 21 to rent
WHAT ARE PEOPLE SAYING ABOUT LUNA COTTAGE?
"Luna Cottage is simply the BEST!! I was looking for a private space to get away for a week and this cottage provided that and so much more. The location was perfect for exploring nearby hocking hills trails, caves, and lakes. Shelley & Matt were thoughtful hosts with quick communication and thorough recommendations for exploring the area." - Brooke (USA, June 2022).
"Perfect little home for a relaxing, secluded getaway. Everything you could ask for and only 15-20minutes from great hiking. Shelley was very responsive and accommodating. I would absolutely recommend this stay." - J (United States, June 2022).
"Shelley and Matt thought of every possible detail to make your stay memorable and enjoyable. From bird watching to stargazing on the porches. Enjoyed this little girl's trip so much that we're already planning our return trip in a few months." - L (United States, June 2022).
"Wonderful getaway! Shelley and Matt's attention to detail is amazing. The Luna is so very comfortable and nice and the amenities are top notch. So welcome with a basket of goodies and everything you need to make a memorable stay!" - A (United States, May 2022).
"We loved our stay! We bird watched for hours! It was so relaxing and the old man's cave was less than 30mins away. The hot tub felt so good after a long hiking day! We hope to be back. Thank you!" - A (United States, May 2022).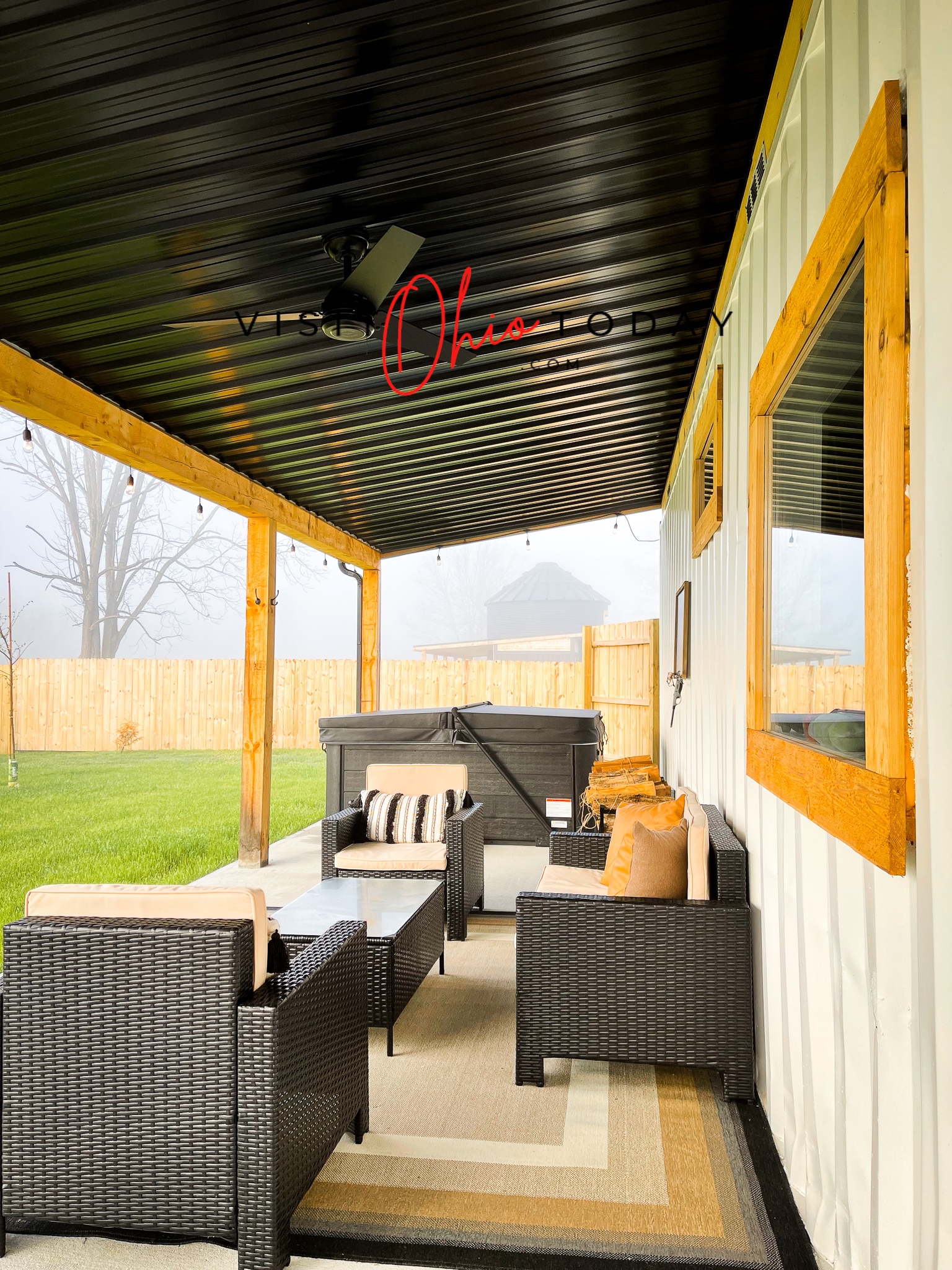 WHERE IS LUNA COTTAGE LOCATED?
Luna Cottage - A Tiny House In Hocking Hills is located at: 22591 Sudlow Lee Road, New Plymouth, Logan, Ohio 45654. Airbnb. Facebook.
You can rent Luna Cottage directly from Airbnb. I've recently learned about Furnished Finder. If you frequently travel, check out how to use Furnished Finder.
LET'S GO TO LUNA COTTAGE!
Luna Cottage - A Tiny House In Hocking Hills is a lovely cottage that is located in New Plymouth, Ohio, USA. New Plymouth is just 64 miles Southeast of Columbus, Ohio. This beautiful cottage is situated in the heart of Ohio's amazing Countryside.
Have you had the chance to stay at Luna Cottage? We'd LOVE to hear about your experience! Let us know in the comments below!
Another beautiful rental is Columbia Woodlands Dreamcatcher Cabin.
If you like a bit of adventure in your life, check out our list of the best (so far!) Ohio Adventures we have experienced!
Perhaps you're looking for a Romantic Getaway in Ohio for a special occasion?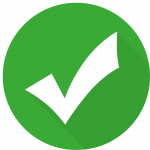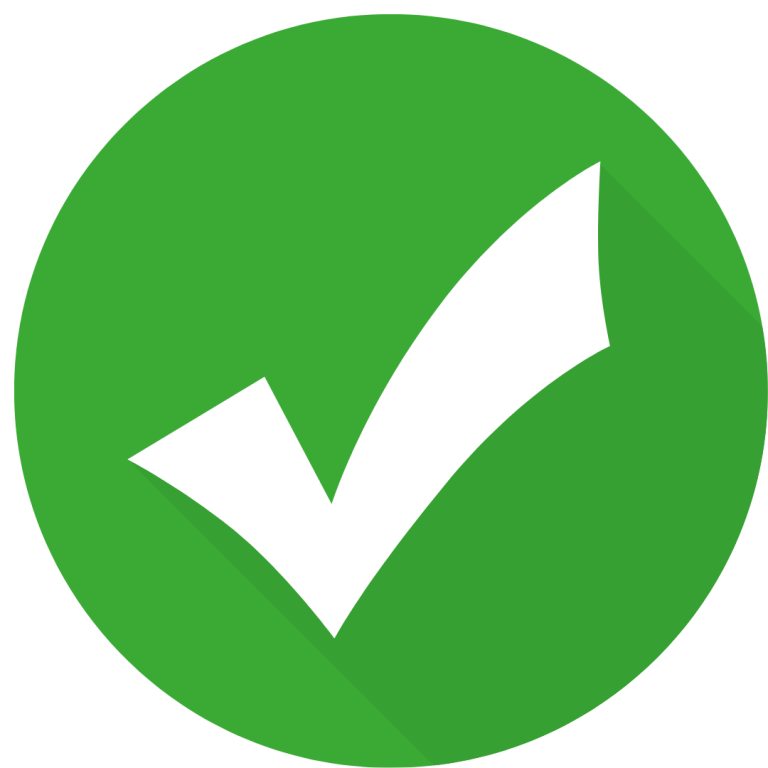 Hello! We have done our very best to ensure that the accuracy of events, hours, addresses, etc are up to date. Please know that information can change due to weather, updated health and safety challenges, etc. If you find incorrect information, please send us an email and we can get it updated.
To be updated and stay connected, subscribe to our newsletter.