Lake Logan Marina
This post contains links to affiliate websites, such as Amazon, and we receive an affiliate commission for any purchases made by you using these links.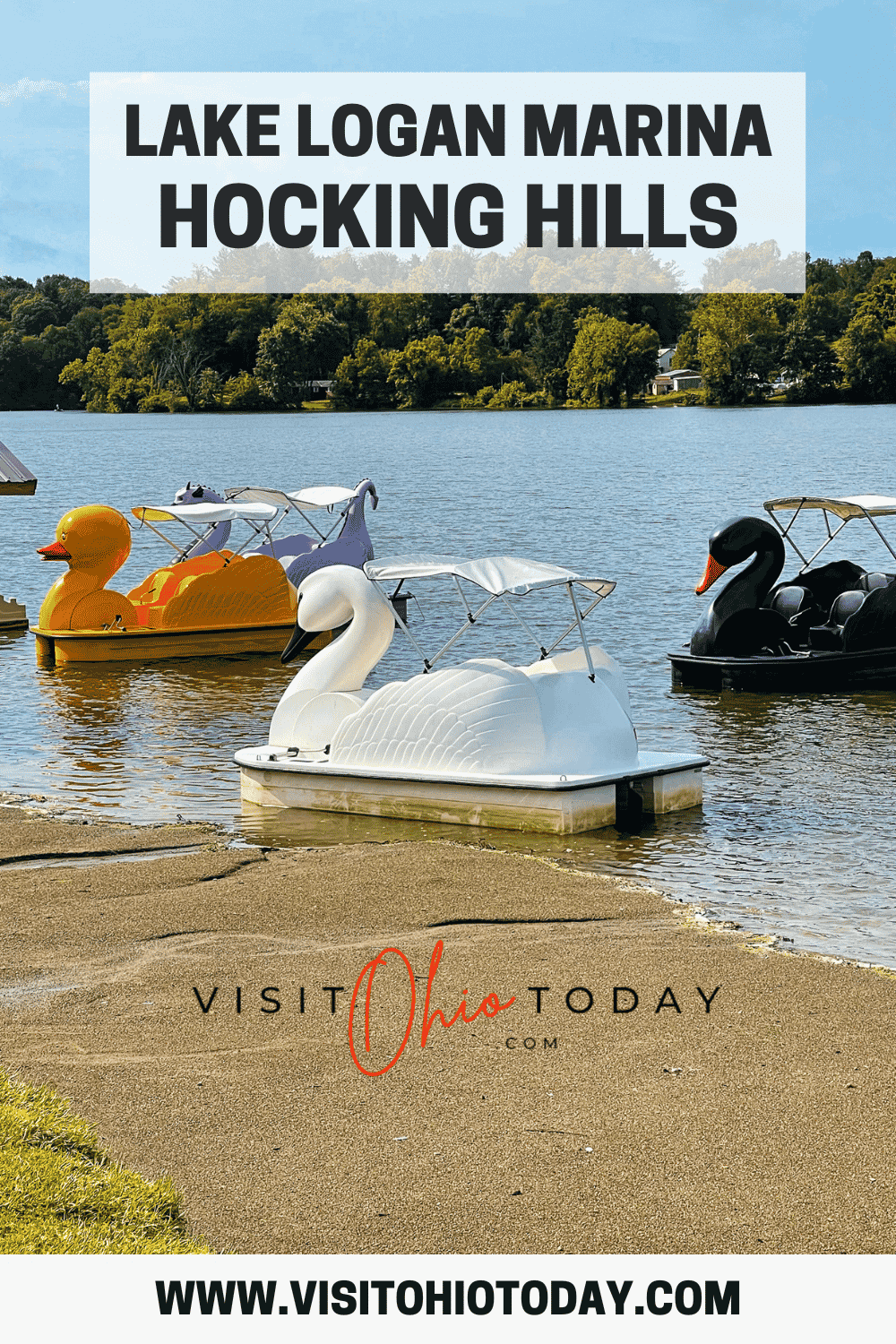 Lake Logan Marina is located at Lake Logan in the Hocking Hills area. Lake Logan is a state park that offers several types of outdoor recreation.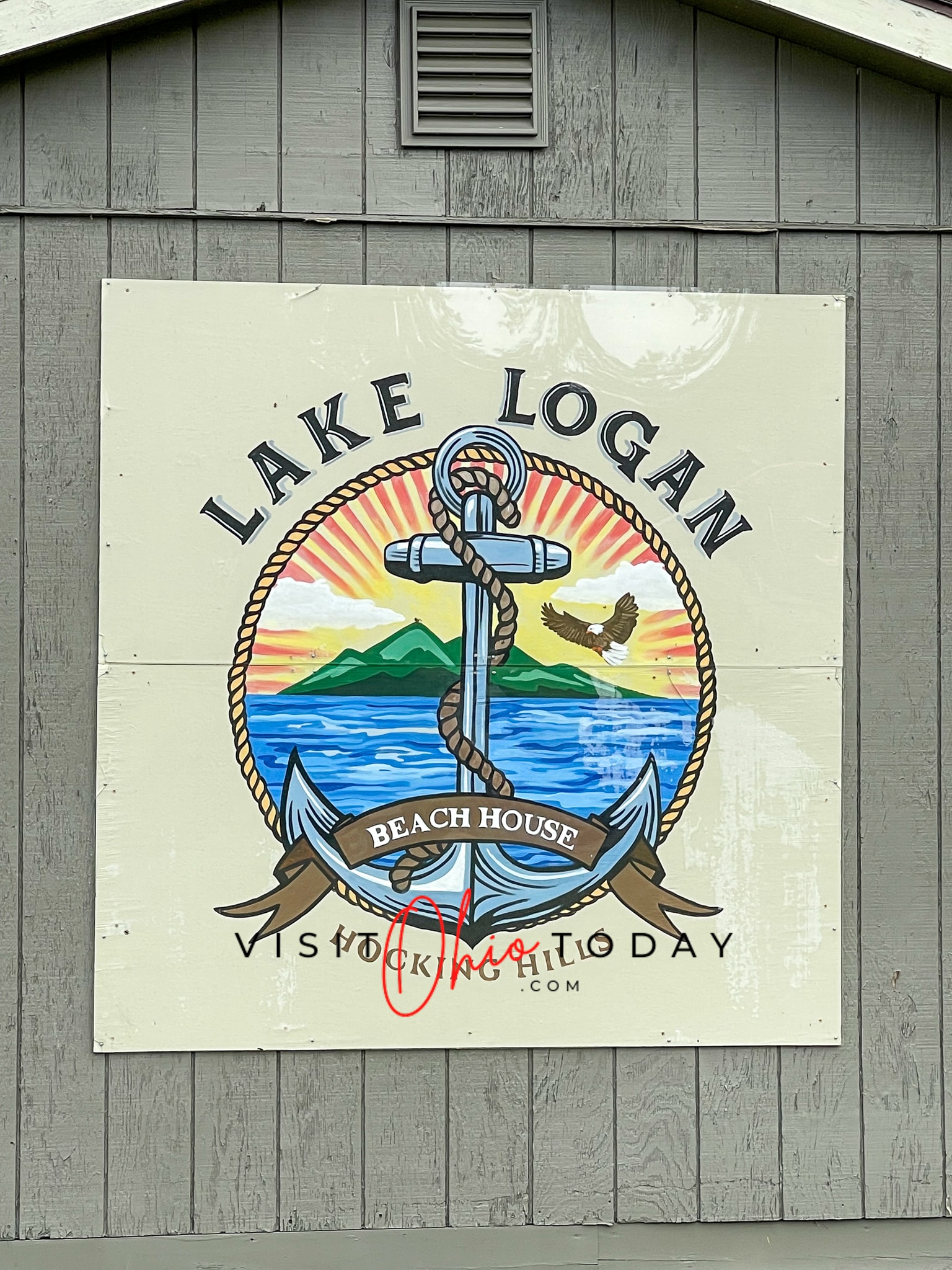 About Lake Logan Marina
Lake Logan Marina is located in the Lake Logan State Park area. The Marina has pontoon boats, but the other items are located at the "beach" location. At this location you can enjoy the beach area and/or rental a non-motorized watercraft.
You can rent Pontoons, Kayaks, Pedal boats, and paddle boards at Lake Logan Marina. The marina is open 10 am to 7 pm every day starting in late May. And usually offers an early start during peak summer months.
You can rent watercrafts by the hour or by the day. If there is bad weather and the marina has to close, you will be issued a refund. Reservations can be made online, and you do not need a boating license. Only a driver's license is required for boat rentals.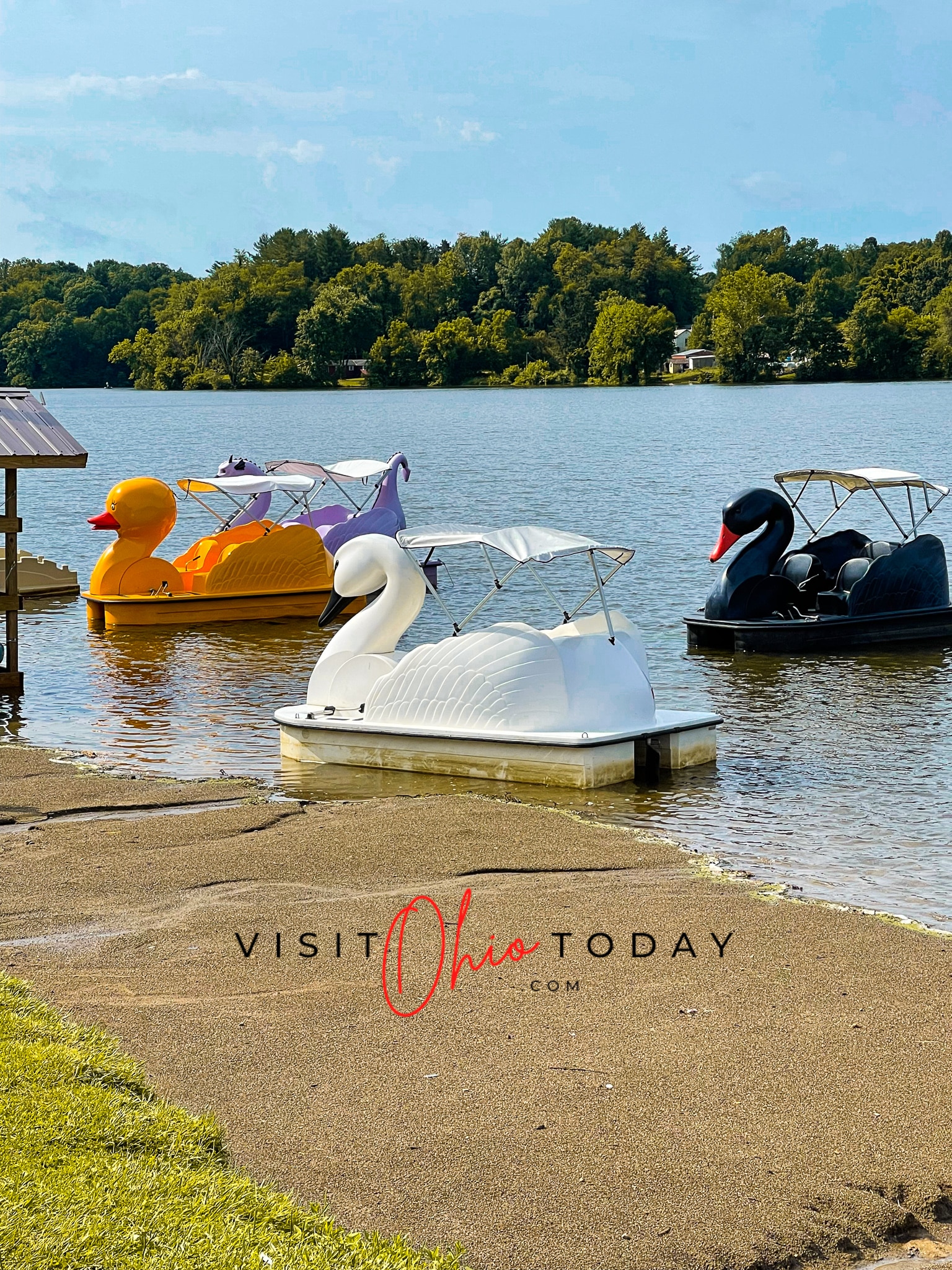 Pedal Boats at Lake Logan
Pedal Boats or Paddle Boats, whichever name you call them, are a huge draw to Lake Logan! Here, you can rent a Duck Pedal Boat, a Black Swan Pedal Boat, a White Swan Pedal Boat, or a Purple Dragon Pedal Boat.
I can personally attest that this was FUN! It was a workout, but it was a fun activity to do with a family of 4. There is plenty of room for four people on the pedal boats!
Swimming at Lake Logan, Ohio
Lake Logan has a 527-foot public swimming beach, which can be found on the north shore of the lake, just off Lake Logan Road (CR 3). There are restrooms available there, as well as Pontoon boats, kayaks, pedal boats, and paddle board rentals.
You can swim in only the designated areas at Lake Logan during daylight hours. Depending on the time of the year, you may encounter a lot of geese (and their poop) in and around the beach area.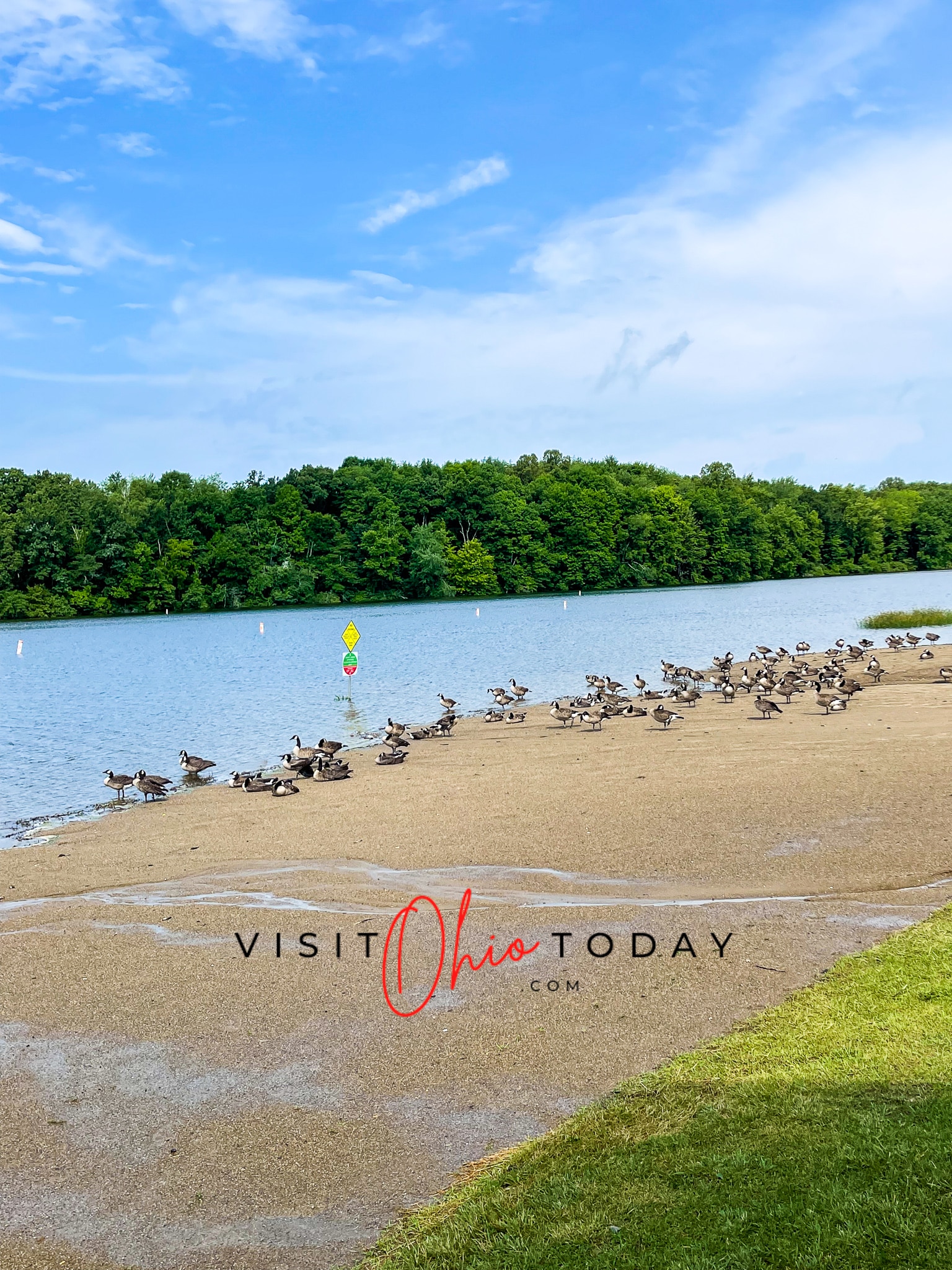 The fellow that got our pontoon ready was so nice! He went above and beyond. He was running his tail off making sure everyone was being taken care of. He is a rare gem. The boat was clean and in great running order. Nice place nice people! The Yellow Duck we rented was extremely easy to paddle and a lot of fun

Beth C (TripAdvisor)
Cindy's Insider Ohio Tips!
Lake Logan Marina is such a fun place! You can rent pontoon boats and pedal boats! I love taking the pedal boats out on a hot day!
Where is Lake Logan Marina located?
Lake Logan Marina is located at 30443 Lake Logan Rd
Logan, OH 43138 – 740-380-2956 – website
Let's go to Lake Logan Marina
Have you been to Lake Logan Marina? Have you been to the beach area or rented a pedal boat? We want to hear about your experience! Drop us a comment below.
If you like to be more involved and enjoy adventures on the water, check out our River Tubing in Ohio article!
Hello! We have done our very best to ensure that the accuracy of events, hours, addresses, etc, are up to date. Please know that information can change due to weather, updated health and safety challenges, etc. If you find incorrect information, please send us an email at [email protected], and we can get it updated.

To be updated and stay connected, subscribe to our newsletter.