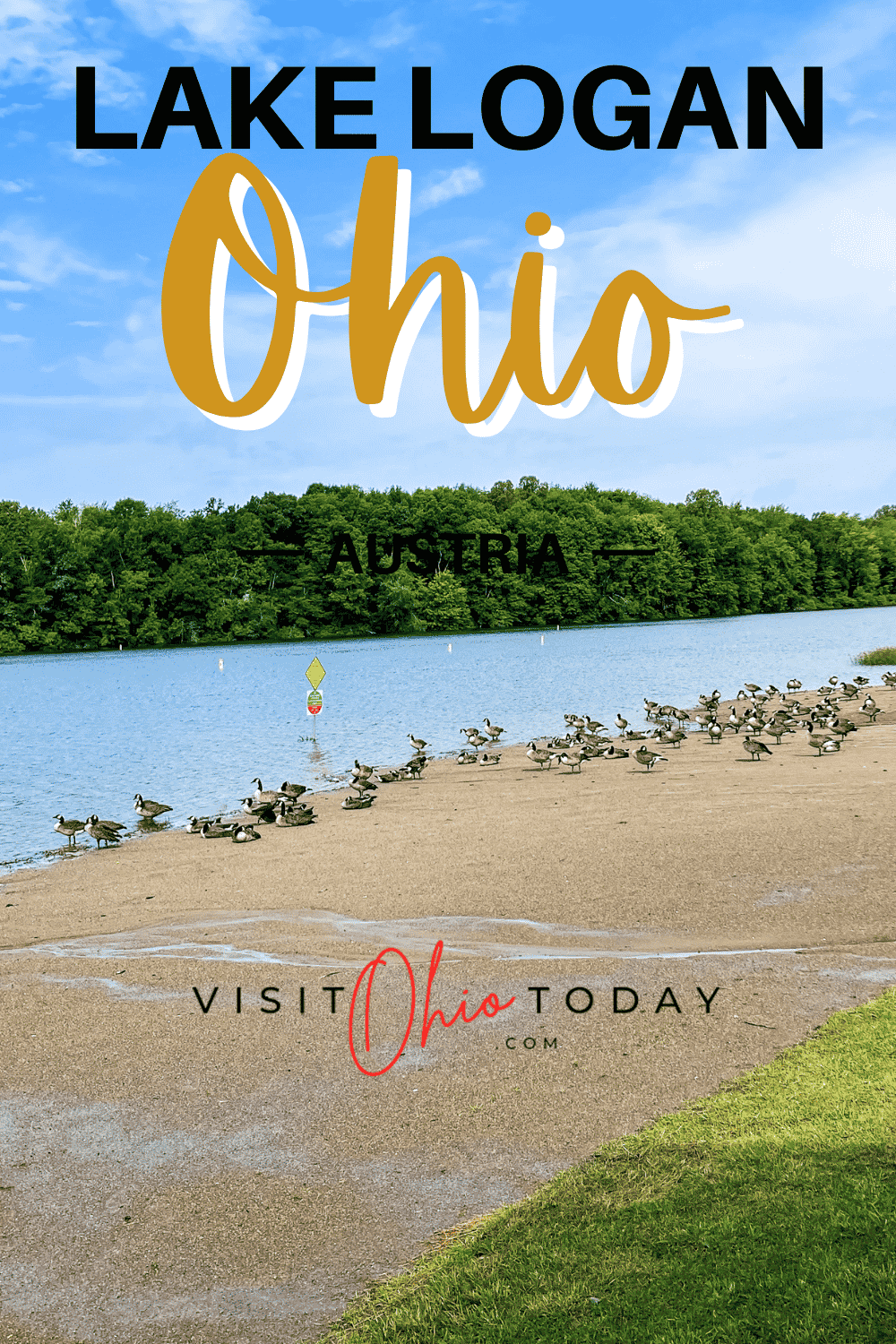 Lake Logan Ohio is a 400 acre lake found in the Hocking Hills area of Southeastern Ohio. The lake offers boating, a beach, hiking, fishing and more.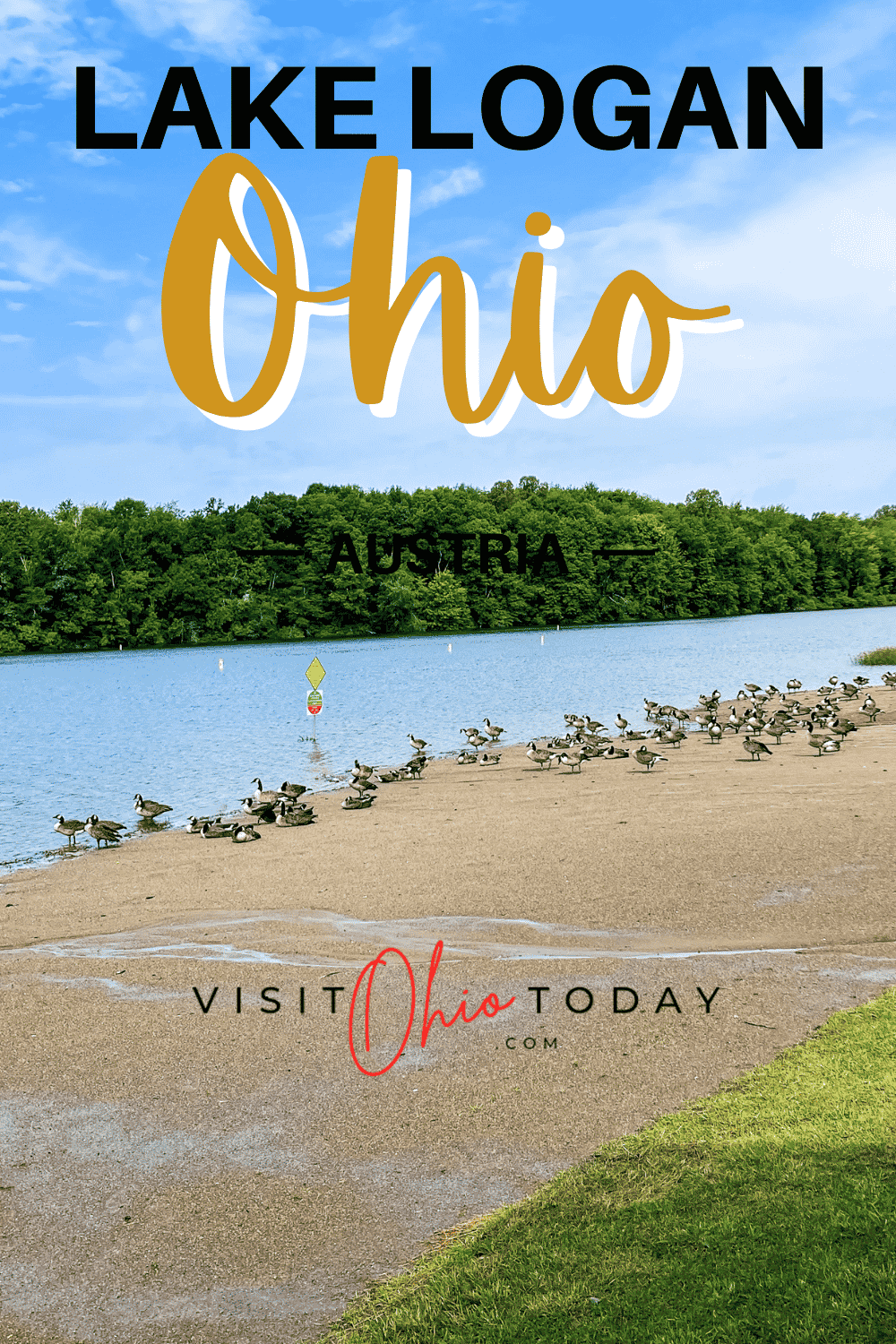 Lake Logan is touted as one of the best fishing lakes in the entire state of Ohio! But this hidden gem in Southeastern Ohio offers more than just fishing! There are plenty of outdoor daytime activities that can be enjoyed here.
A little history, Lake Logan was developed back in 1955 for recreational purposes. It was originally known as Hocking Lake.
Boating at Lake Logan Ohio
10 horsepower boats are permitted at Lake Logan Ohio, but nothing bigger than that. A maximum speed of 10 miles per hour is strictly enforced. There is a boat ramp to launch your own boat or you can rent a pontoon boat. There are seasonal boat dock slips available for rent.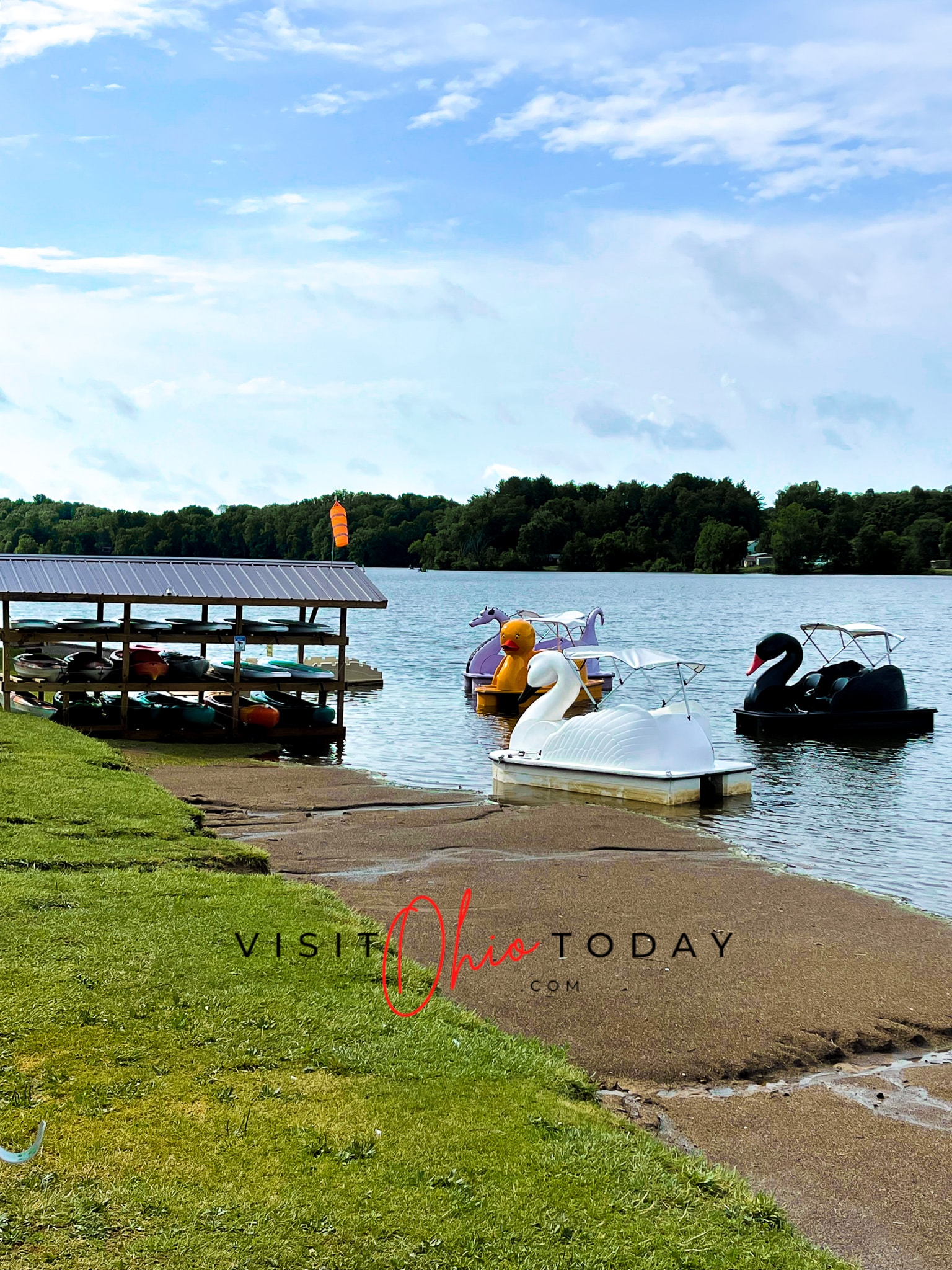 Fishing at Lake Logan Ohio
Fishing is a popular activity at Lake Logan Ohio! The lake is filled with large populations of bluegill, crappie, bass, muskie and catfish! The Ohio fishing regulations do apply here and remember a valid Ohio fishing license is required for those 16 and older. Be sure to bring that fishing license with you.
Hunting at Lake Logan Ohio
Many visitors come to the lake to hunt. You can find a variety of animals such as fox, squirrel, rabbit, raccoon, waterfowl, turkey and other animals that are allowed to be hunted during the appropriate seasons.
Be sure to follow all the Ohio Hunting and Trapping Regulations and a valid Ohio hunting license is required to hunt at Lake Logan Ohio.
Picnicking at Lake Logan Ohio
You can find six different picnic areas throughout the lake area. Each with ample parking. Most of the picnic areas have drinking water, grills and restrooms available. If you are fishing, there are boat tie-ups on the northwest and south shores of the lake.
Swimming at Lake Logan Ohio
Lake Logan has a 527 foot public swimming beach which can be found on the north shore of the lake, just off Lake Logan Road (CR 3). There are restrooms available there as well as Pontoon boats, kayaks, pedal boats and paddle boards rentals.
You can swim in only the designated areas at Lake Logan during daylight hours. Depending on the time of the year, you may encounter a lot of geese (and their poop) in and around the beach area.
Lake Logan Marina
If you would like to rent something to head out onto the water, the Lake Logan Marina is the spot to do that. This is located at the "beach" area of Lake Logan. Here you can rent Pontoon boats, kayaks, pedal boats and paddle boards. Be sure to reserve your rental online, here.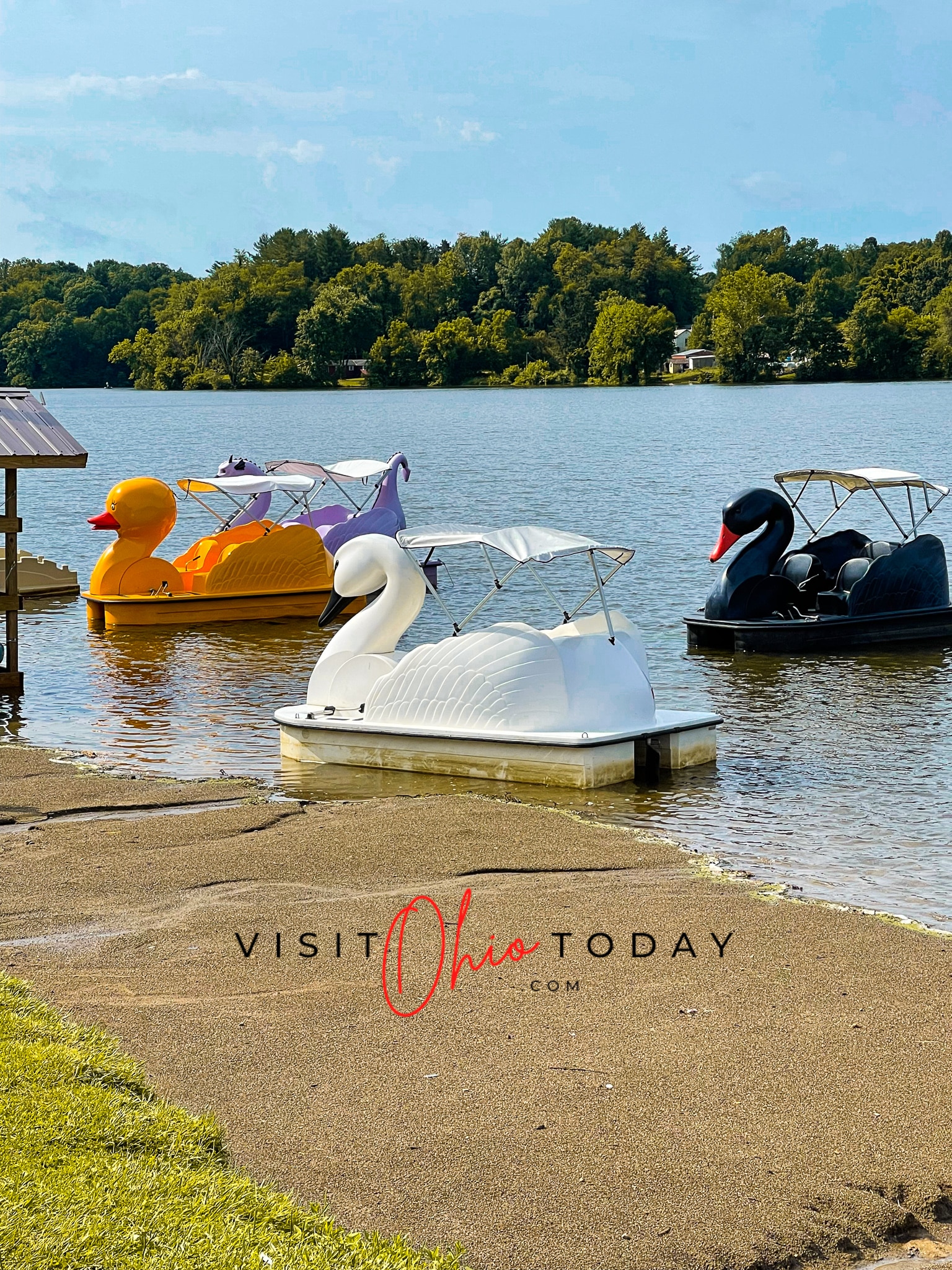 Hiking at Lake Logan Ohio
If you love to hike, you can actually jump on the Buckeye Trail at Lake Logan. The Buckeye Trail has a 1.25 mile section that runs through the northwest area toward Hocking Hills State Forest
What others are saying about Lake Logan Ohio
"This lake is pretty. It is always calm and serene. You can see eagles and blue herrings and more! You can rent pontoon boats, kayaks, and more to enjoy the lake. Lots of people love to fish here!" -K513 (Erie, PA)
"The fellow that got our pontoon ready was so nice! He went above and beyond. He was running his tail off making sure everyone was being taken care of. He is a rare gem. The boat was clean and in great running order. Nice place, nice people! The Yellow Duck we rented was extremely easy to paddle and a lot of fun." -BC
Where is Lake Logan Ohio located?
Lake Logan is located at 30443 Lake Logan Road Logan, OH 43138 - (740) 385-6842 - Map of Lake Logan State Park
Let's go to Lake Logan Ohio!
Have you been to Lake Logan? What did you do when you were there? Hike, swim, boat? Drop us a comment below and tell us what you did!