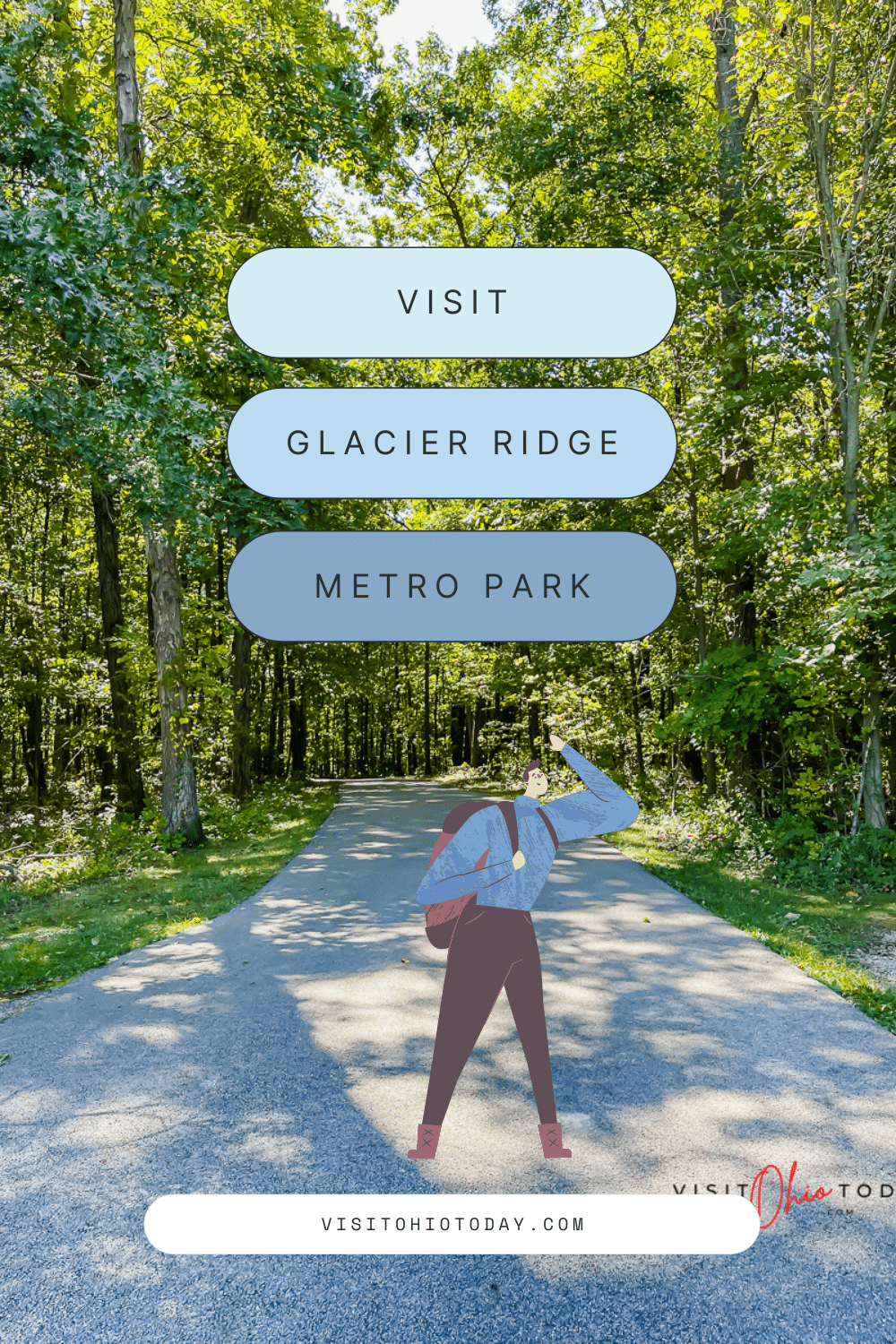 Last Updated on August 13, 2023 by Cindy
Glacier Ridge Metro Park is located in Plain City, Ohio, just outside of Dublin. Glacier ridge has 1037 acres that make up this metro park.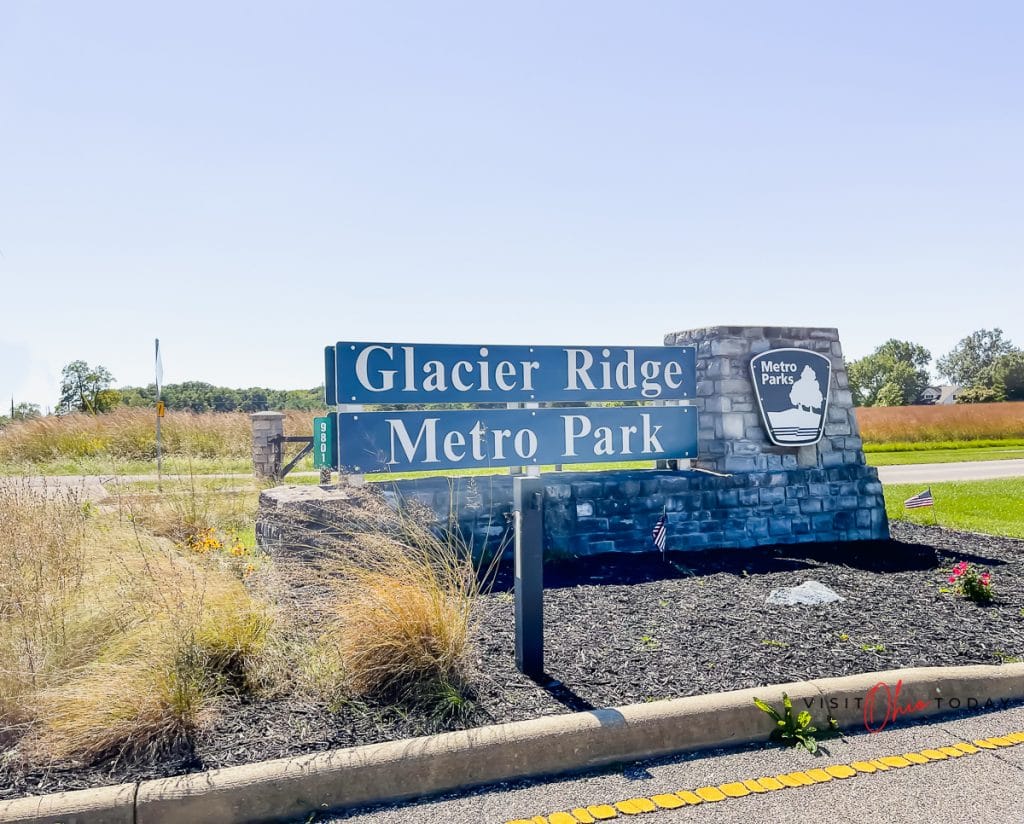 Glacier Ridge Metro Park
Glacier Ridge Metro Park is a 1037-acre park that is made up of 4+ trails and 1 challenge course. Along with the trails and challenge course, there is also a dog park, a Disc Golf course, and a large playground as well.
Glacier Ridge was formed 12000+ years ago when glaciers retreated from the area. Visitors to this metro park can enjoy so much. We like to think it's a one-stop destination for the entire family! It has an extensive playground and climbing system for the kids. It has lots of trails, shaded, sunny, paved, and fine gravel for running, walking, biking, and more.
There is a fun challenge exercise course for fitness enthusiasts, a very large dog park that extends into a wooded area for your pup! Want to give disc golf a try? Glacier Ridge has got you covered!
There are many areas to picnic at Glacier Ridge Metro Park, from open sunny picnic tables to covered shelters. The shelters are not reservable but do offer a grill. So pack a lunch and stay all day!
Both sections of the Metro Park have bathrooms and water fountains.
Glacier Ridge Metro Park Video
Trails at Glacier Ridge Metro Park
Ironweed Trail
2.8 miles | Easy | Hike | Bike | Paved | ADA
Ironweed Trail is considered an easy hike or bike trail. Pets are allowed on the Ironweed trail. It is paved, ADA accessible, and winds through woods and fields, and leads to the second location called "Honda Wetland Education Center."
Challenge Course
0.5-miles | Challenge | Pets
Challenge Course at Glacier Ridge is a .5 mile, 3-acre challenge course for exercise buffs as well as families just wanting to have some fun. The Glacier Ridge challenge course features 12 stations. Pets are welcome in this area. Challenge course participants can crawl through course tunnels, climb ropes and go over logs and more. It is a fun experience.
Savannah trail
5-miles | Horseriding | Cross-Country Skiing | Dirt
This is a 5-mile horse riding grass and dirt trail. This trail loops through the woods and fields. This trail is reserved for cross-country skiing when conditions permit.
Marsh Hawk Trail
2.3-miles | Easy | Hike | Bike | Pets | Paved | ADA
Marsh Hawk trail is a 2.3-mile trail that is considered a paved easy hike/bike trail. Pets are welcome on the Marsh Hawk trail. It is ADA-accessible and winds through woods and fields.
Red Oak Trail
0.8-miles | Easy | Hike | Dirt
Red Oak trail is a 0.8-mile easy hike/walk. It passes through a beautiful old forest.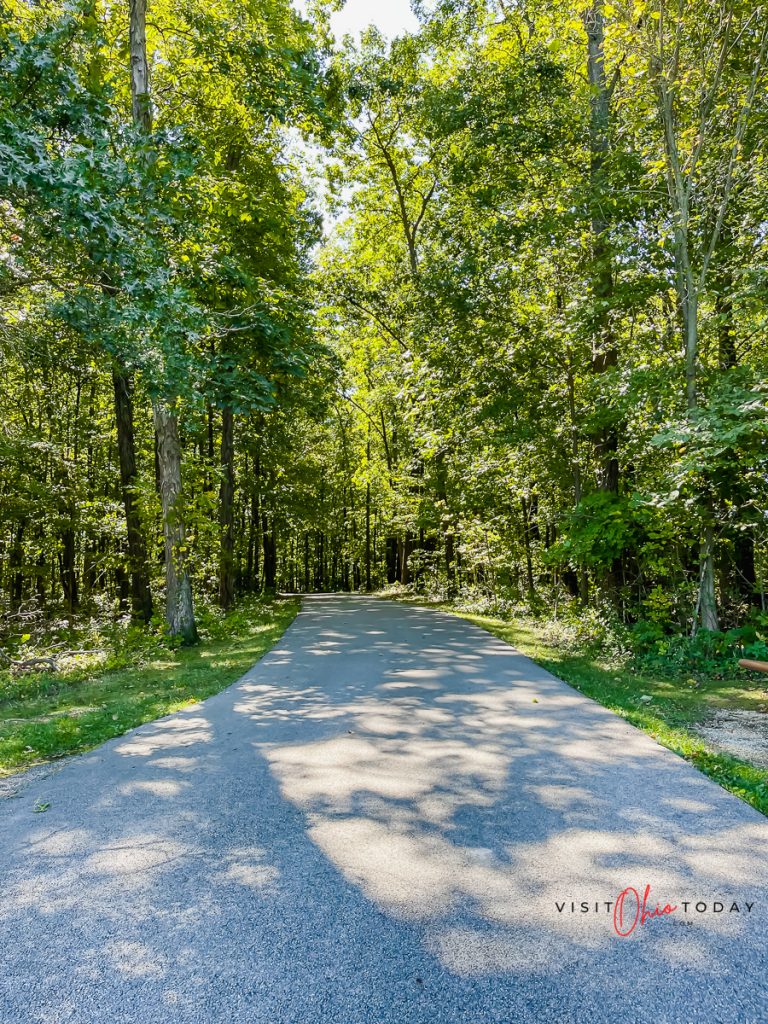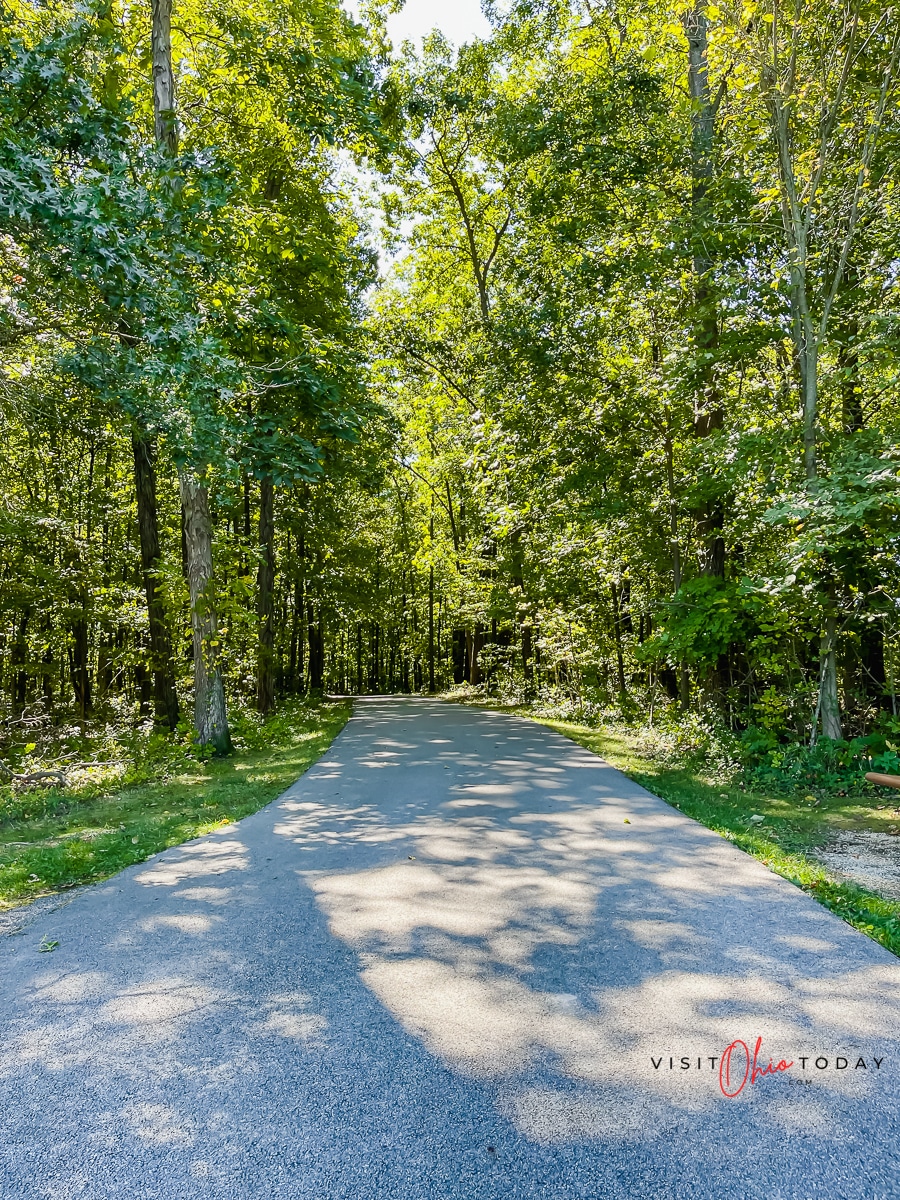 Glacier Ridge Dog Park
The dog park at Glacier Ridge Metro Park is 2.5 acres in size. It features an open field and a wooded area for dogs to explore! It also has a dog drinking fountain and a paved path. The park is open to dogs of all sizes.
Wind and Solar Learning Center at Glacier Ridge Metro Park
You can learn about wind and solar energy while at Glacier Ridge. The park features a 7.5 kW wind turbine and two 1.2 kW solar arrays that connect to the grid of the local electrical cooperative. The electricity generated is used to power the public restroom and shelter.
Ticks at Glacier Ridge
Definitely worth mentioning that ticks also love Glacier Ridge. While tick season can vary and often is June, July, and August when ticks are around in Glacier Ridge Metro Park in other months.
Most often we have found ticks like to hang out on the park benches. Just a fair warning to do a tick check before you leave and maybe even once you get home! We like to keep a tick remover in our bag or car glove compartment.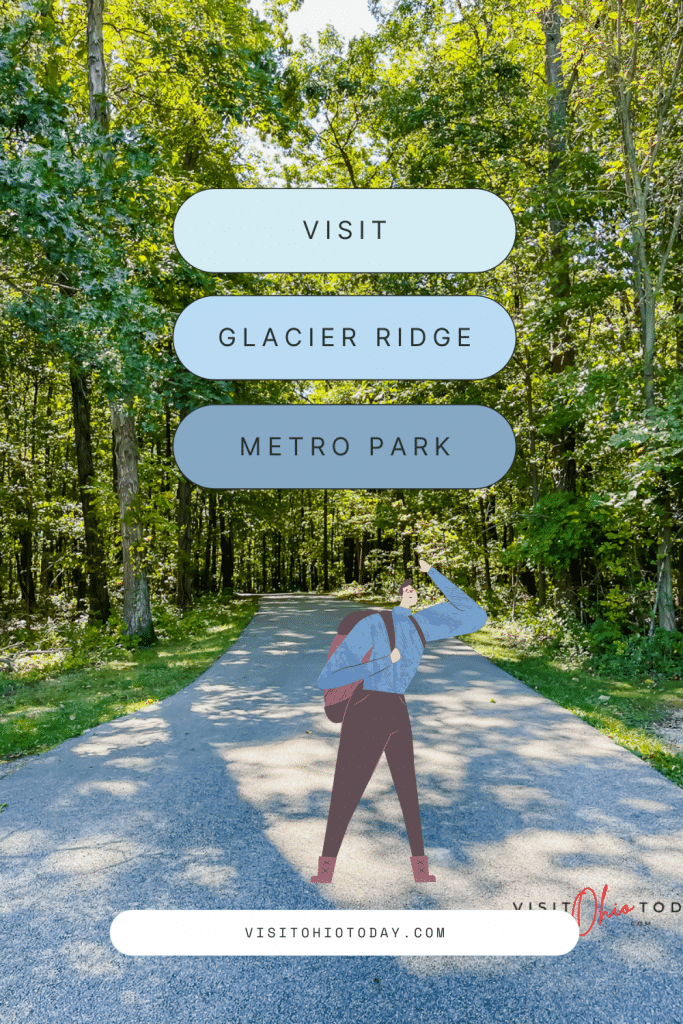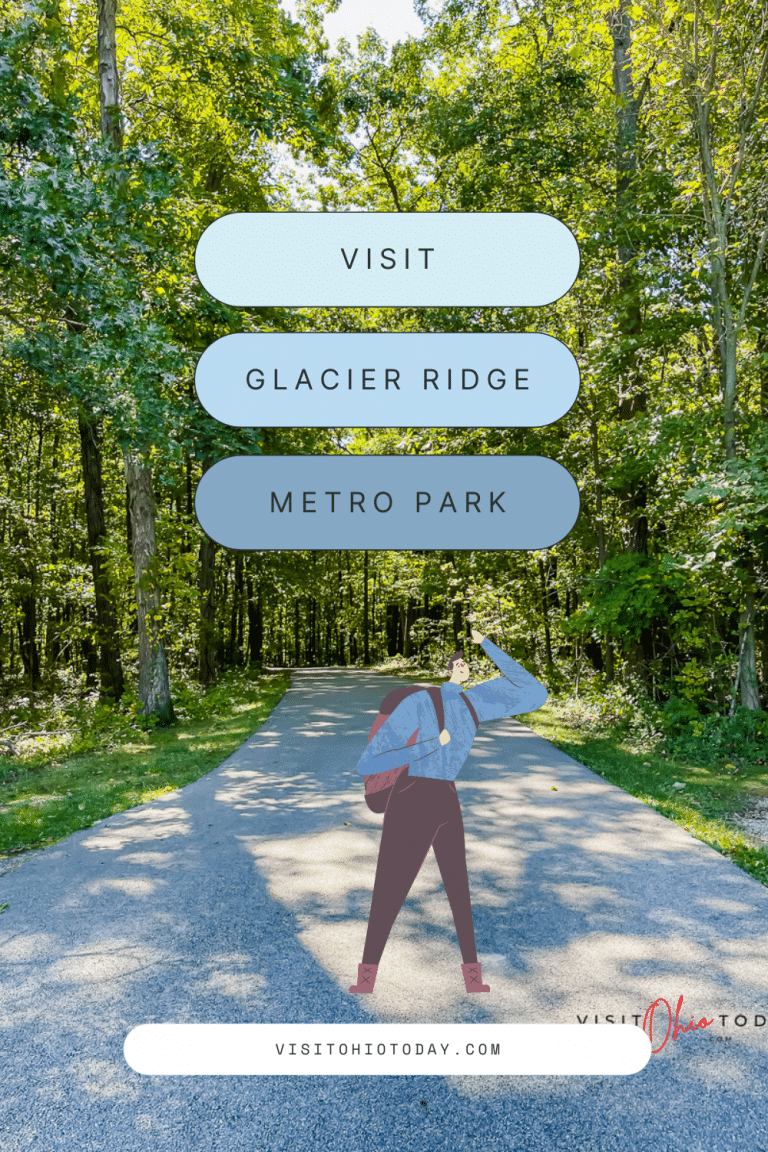 Important Metro Park Info
Variety of Trails
Easy, some paved, grass, and dirt
ADA accessible
Hiking, Biking, Walking
Pet Friendly
Horse Riding Trail
Restrooms
Picnic and Shelters
Dog Park
Challenge/Exercise course
Disc Golf
Address: 9801 Hyland Croy, Plain City, OH 43064
Phone: 614-216-8859 | Website | Facebook
Want to learn about more Metro Parks? While you are in Central Ohio, you might like to visit the historical Ohio Village in Columbus. Other great Metro Parks include Clear Creek Metro Park and Prairie Oaks Metro Park.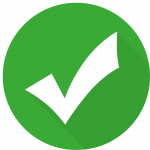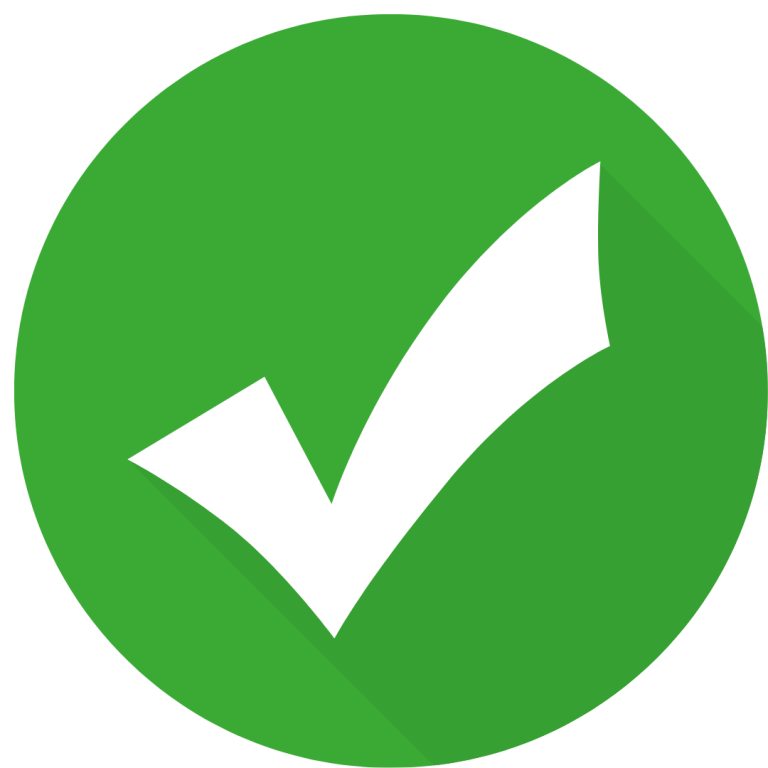 Hello! We have done our very best to ensure that the accuracy of events, hours, addresses, etc are up to date. Please know that information can change due to weather, updated health and safety challenges, etc. If you find incorrect information, please send us an email and we can get it updated.
To be updated and stay connected, subscribe to our newsletter.