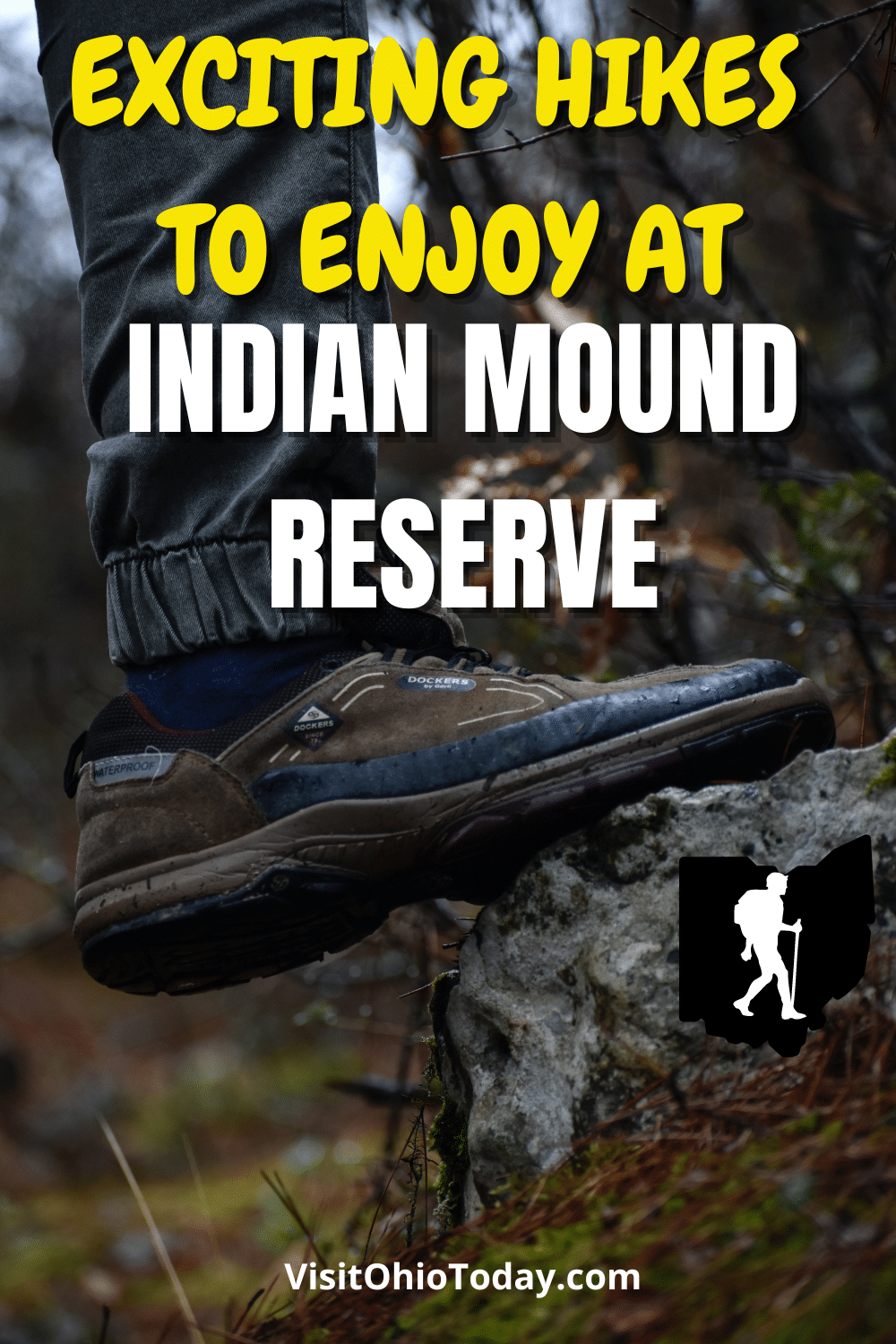 Indian Mound Reserve is not one park, it is actually three parks! These three parks combine to make Indian Mound Reserve. This is a charming place that can be enjoyed by all. If you would like to know more about this park, then please read on...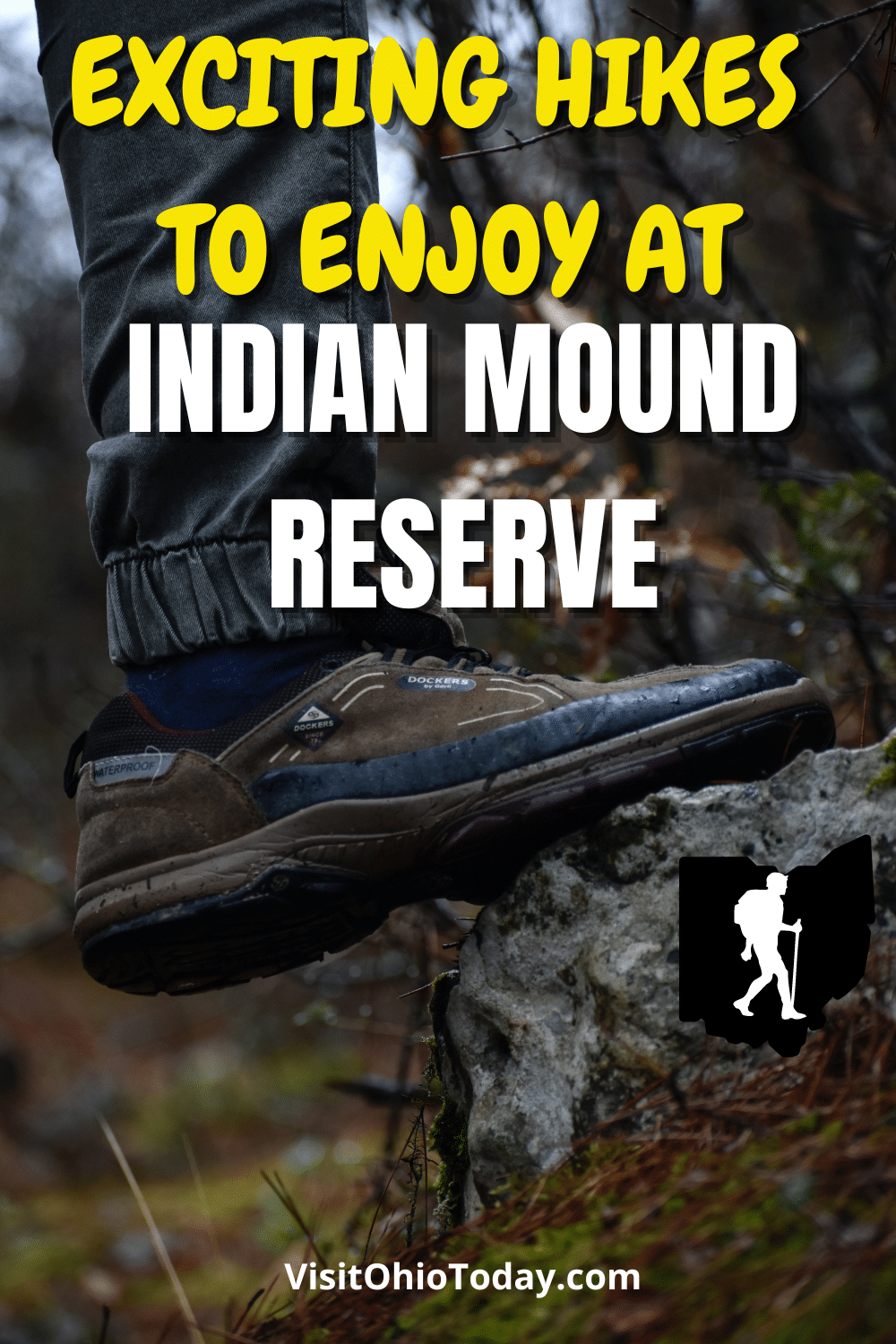 What Is Indian Mound Reserve Like?
As written above, Indian Mound reserve is essentially three parks rolled into one. On the west side there is Peterson Park, Williamson Mound is at the north point and Cedar Cliff Falls on the east side, just outside Cedarville. The great thing about this, is that each park has its own individual charm, yet it is all interconnected to give visitors an unique experience.
Indian Mound Reserve has had an interesting past. The park is over 165 acres in size and it has got some amazing areas where visitors can take in the natural beauty and history of the park. The park has a stunning waterfall, walking trails and a restored pre-victorian log house.
What Is The Park Like At Indian Mound Reserve?
The two forks of Massies Creek flow through Cedarville from the east. This is where the creek flows in a westward direction towards the Little Miami River. For the first two miles, the creek utilizes a sheer canyon that reaches up to 12 meters below the surface of the terrain. It was here that Nathaniel Massie had a battle with a local Shawnee band and forced them over the stream at the canyon. By the end of the Victorian era, the area known as the 'cliffs' became a great place for people to have picnics and lunches. As time went on, more and more people were visiting this magnificent area and there were demands to turn it into a park. In 1929, Williamson Mound was donated to the Ohio Historical Society and today Indian Mound reserve is operated as a unit of Greene County Parks.
What Is The Williamson Mound At Indian Mound Reserve?
The Williamson Mound is a large mound that is found in a field pretty close to Massies Creek. This mound is perfectly oval in form and due to the condition of the mound, it is known to be ancient. From the summit of the mound, people are able to see far into the distance of the horizon from all points of the mound. It was said to be constructed so that the people using it were able to see any enemies who were on the attack.
It is believed that local residents decided to dig around the mound in the early twentieth century. Fortunately, from this act there does not seem to have been any damage to the mound. Recent archaeological studies of the site have reached the conclusion that the mound was constructed by the Adena people before the birth of Christ. The studies showed that the construction of the mound was taken over quite a long period of time.
Tell Me About Pollock Works At Indian Mound Reserve
The Pollock Works is situated on the Southern side of Massies Creek. The northern and southern sides are steep limestone walls and they have an average height of 7.6 meters in height and are now known as 'the cliffs'. Excavations that were carried out under a Wright State University archaeologist and team have proved that the Pollock Works were built by the Hopewell. They were built in a five-stage process and it began in the century after Christ. Although it appears that this site was also employed as a hill fort, it seems to be more important as a religious site and it is one of numerous Hopewell hilltop ceremonial sites.
Who Preserves The Indian Mound Reserve?
The Indian Mound Reserve is managed by the Greene County Parks. Greene County Parks alo promote this lovely area with its creek canyon and the history of the earthworks. As this area has a rich archaeological history, it is the ideal place to promote various programmes for school children to learn more about archaeology. Williamson Mound has been listed on the National register of Historical places since 1971. This became Greene County's first site on the Register aside from Huffman Prairie, where the Wright brothers learned to fly. The Pollock Works were also added to the register, two months after Williamson Mound.
Can I Reserve A Space At Indian Mound Reserve?
Yes you can!
Green spaces can be reserved in this stunning area. Some of the events that this green space can be reserved include events like photo shoots, team building activities, christenings and weddings. To schedule an event, you can either telephone Greene County parks or email. You can also make a reservation online.
Are There Any Trails At Indian Mound Reserve?
There are a few trails available in the Indian Mound Reserve. These trails are:
The Cedar Cliff Falls trail in particular is a stunning trail and it gives visitors the chance to stand at the edge of the beautiful Cedar Cliff falls. Each trial is unique, yet they also have similarities. They each have lovely trees, flowers and bird song.
Be sure to check out this map for more information on the various walking trails in and around Indian Mound Reserve!
Is There An Opportunity To Volunteer At Indian Mound Reserve?
Greene County Parks would love to hear from anyone who would like to volunteer! There are different opportunities available for people who wish to volunteer within Indian Mound Reserve. Some of these opportunities could be as a guide, events and the general running of the park. If one would like to volunteer at Indian Mound Reserve, then call for more information.
Is There Anything Else I Need To Know About Indian Mound Reserve?
There are two things that all visitors need to be aware of:
Parking in the grass and along the roadways is prohibited. All cars must be in designated parking spaces.
Cliff jumping is a violation of park rules and can result in a ticket.
What Are People Saying About Indian Mound Reserve?
"My wife and I went here to see the falls and found out there were a lot of hiking trails. Cedar Falls are awesomely beautiful! We really enjoyed the rim trail with all the little trails that went down to the river..." - JJ (Springfield OH. March 2021).
"We hiked the entire trail system in the afternoon. Very pretty, well groomed paths. Beautiful scenery. Highly recommended" - Hank65 (Zanesville OH. September 2020).
"Nice place to hike and explore the trails and reserve. Parking lot was small and packed when I visited. I did enjoy viewing Cedar Cliff Falls from a few different viewing platforms. Enjoy your visit. Nice reserve." - BC_33 (Eaton OH. August 2020).
"Went in the morning on a hot summer day and this place is truly beautiful. Pictures don't do justice on how beautiful it is in person. Started at the Massie Creek Gorge Bridge Overlook and enjoyed the beauty of Cedar Cliff Falls...." - PJ (Edmond, OK. July 2020).
"Parked at the first lot and checked out the trails map. It would have been 6 total miles to see the falls and come back. I then realized I could drive a half mile up the road and park next to the falls which is what I did on this 85 degree day. The sites were beautiful." - BA (Mount Lebanon PA. June 2020).
Where Is Indian Mound Reserve Located?
Indian Mound Reserve is located at: 2750 US Rt. 42 E. Cedarville, OH 45314. GPS: N 39 44.233 W 83 49.723. Phone | Website | Facebook | Instagram
Let's Go To Indian Mound Reserve!
Have you visited Indian Mound Reserve? Maybe you spotted some Ohio wildlife while you were there - Woodpeckers and Caterpillars enjoy relaxing in areas like Indian Mound Reserve, so be sure to keep an eye out for them!
If you enjoy wildlife reserves, be sure to check out Rock Bridge State Park!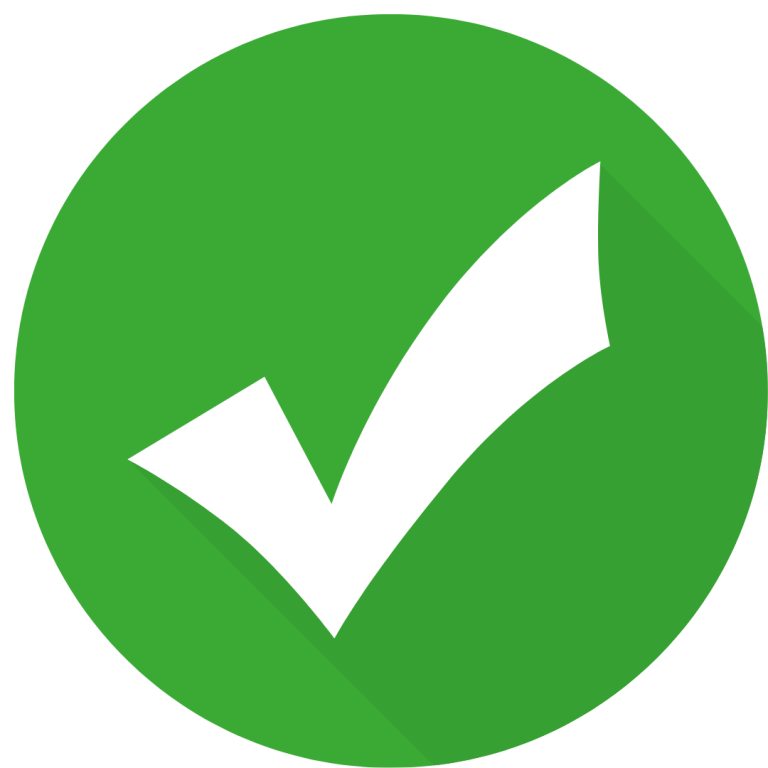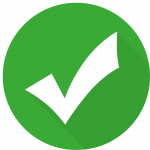 Hello! We have done our very best to ensure that the accuracy of events, hours, addresses, etc are up to date. Please know that information can change due to weather, updated health and safety challenges, etc. If you find incorrect information, please send us an email and we can get it updated.
To be updated and stay connected, subscribe to our newsletter.