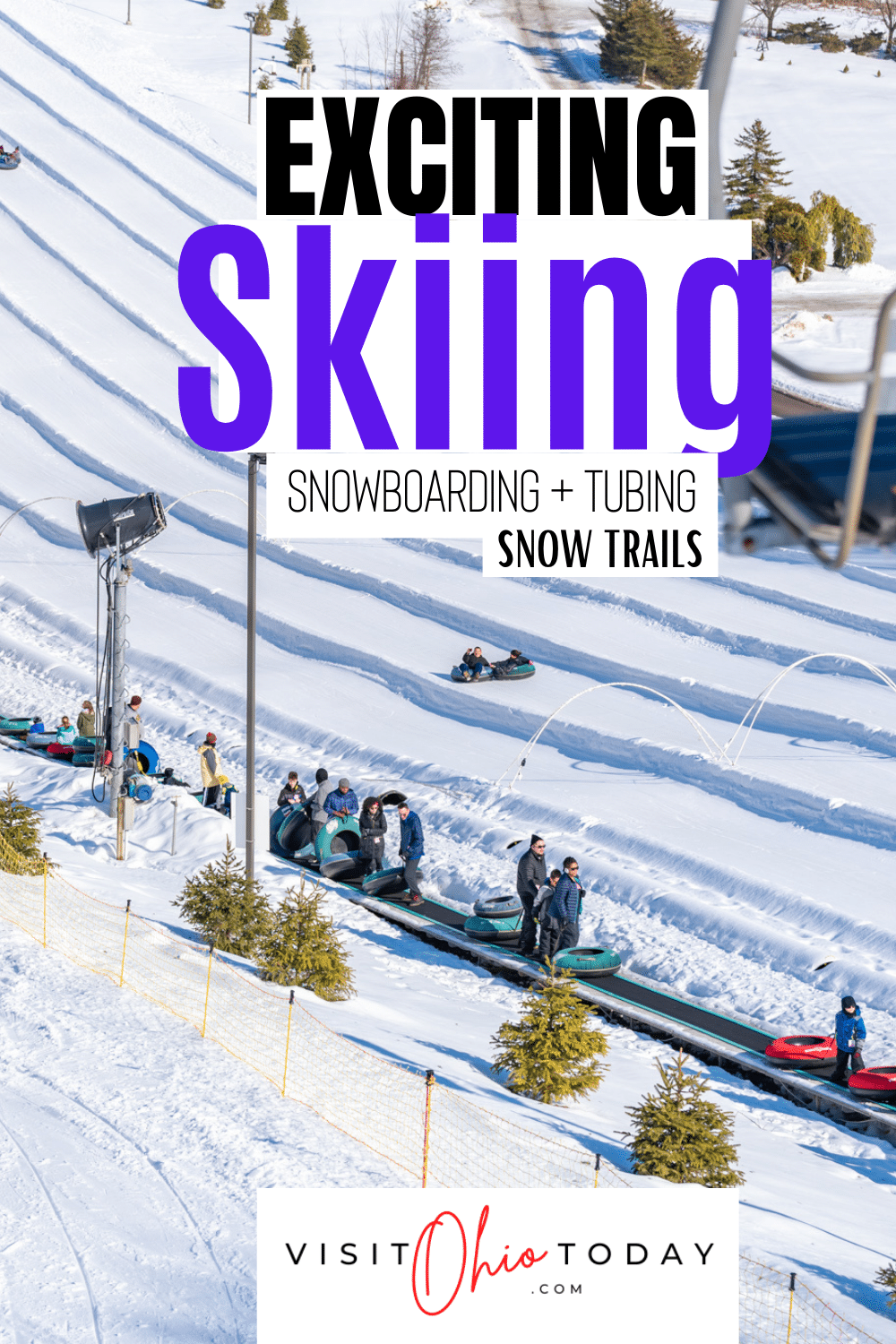 Snow Trails in Mansfield Ohio is the most popular Ohio resort for skiing, snowboarding, and snow tubing.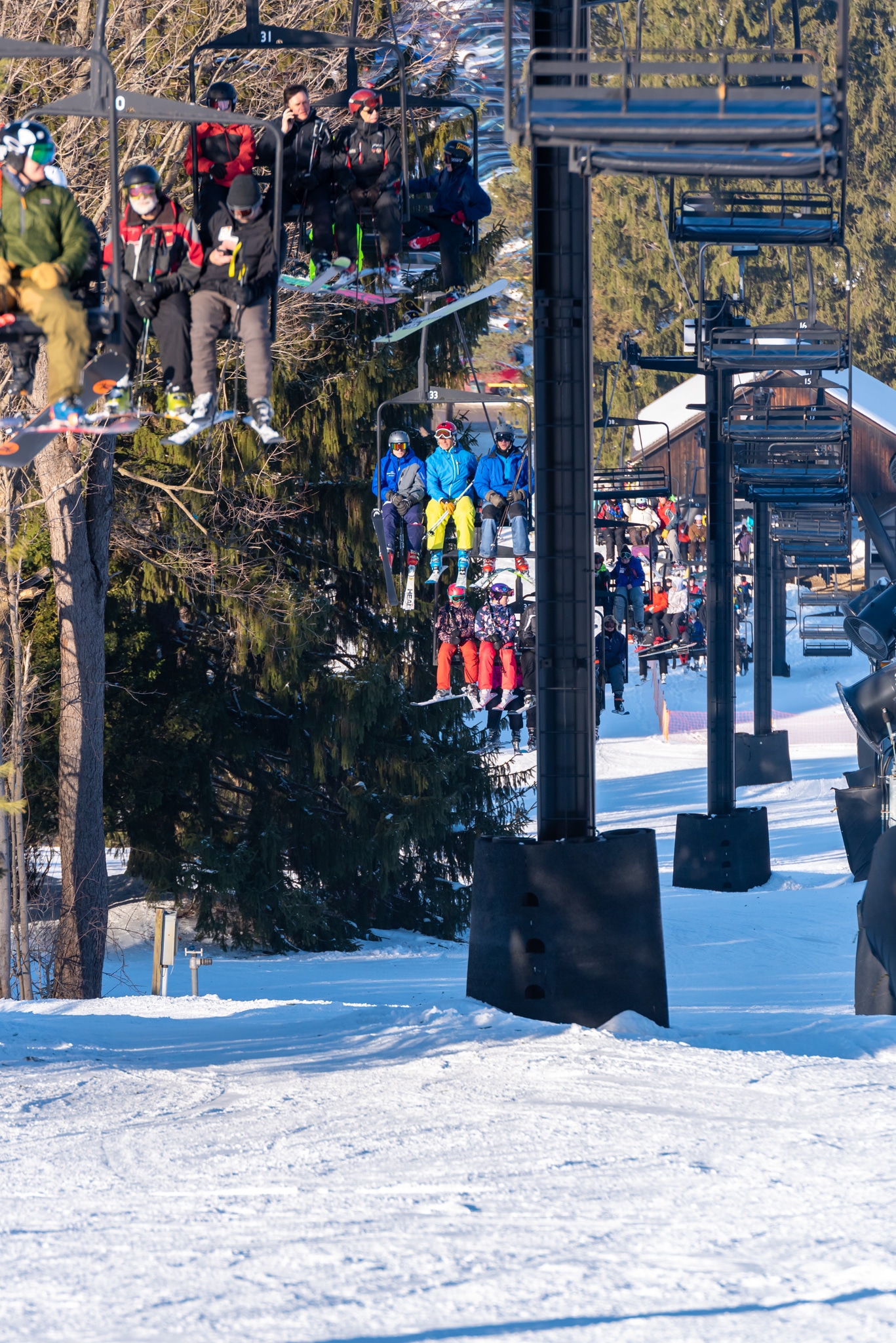 Visit Snow Trails Mansfield Ohio
Located just a short drive from Cleveland or Columbus Ohio, Snow Trails provides the perfect backdrop for winter fun! Snow Trail is tucked into the Possum Run Valley, which provides cold temperatures and makes for the best conditions to make and maintain snow.
You can expect pristine snow conditions from December through Mid March at Snow Trails. This is in part due to some snowmaking equipment. When not out in the snow, you can enjoy shopping in the full service ski shop at Snow Trails as well as enjoy restaurants and bars in the lodge.
Snow Trails is a family-owned and operated resort. In fact, it is the only resort of its kind in Ohio.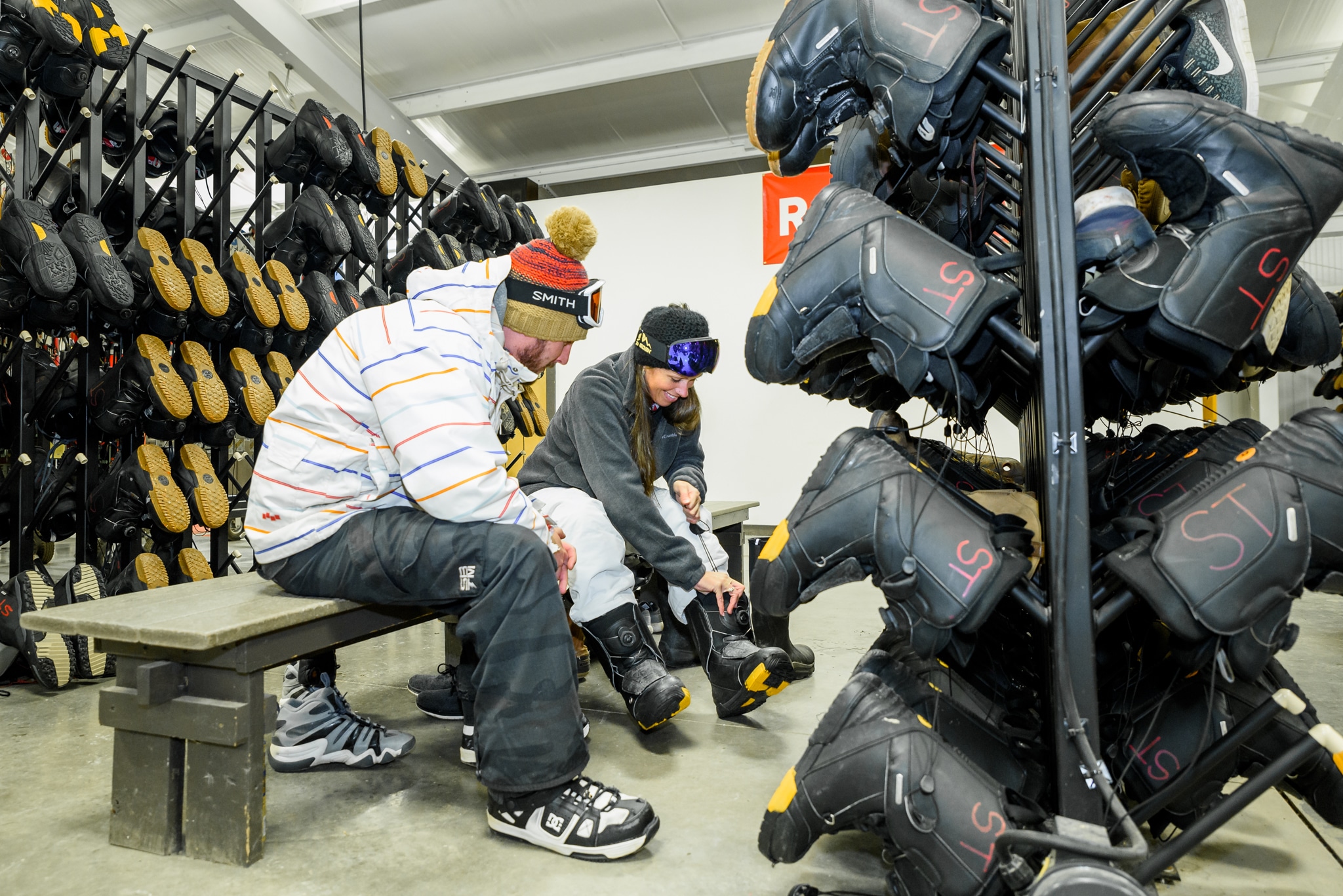 Snow Trails Mansfield Ohio Statistics
For more than 60 years, Snow Trails has been the most popular winter resort in Ohio. The top peak of Snow Trails Mansfield Ohio is 1,475 feet with a vertical drop of 300 feet. The longest run at Snow Trails Mansfield Ohio is 2,000 feet. On the 200+ acres, Snow Trails has 17 trails, 3 terrain parks and 6 tubing lanes.
When it comes to lifts, Snow Trails Mansfield Ohio has 4 triple lifts, 2 double lifts, a ski conveyor part, and a tubing conveyor carpet. The terrain is about 20% beginner, 60% intermediate, and 20% advanced.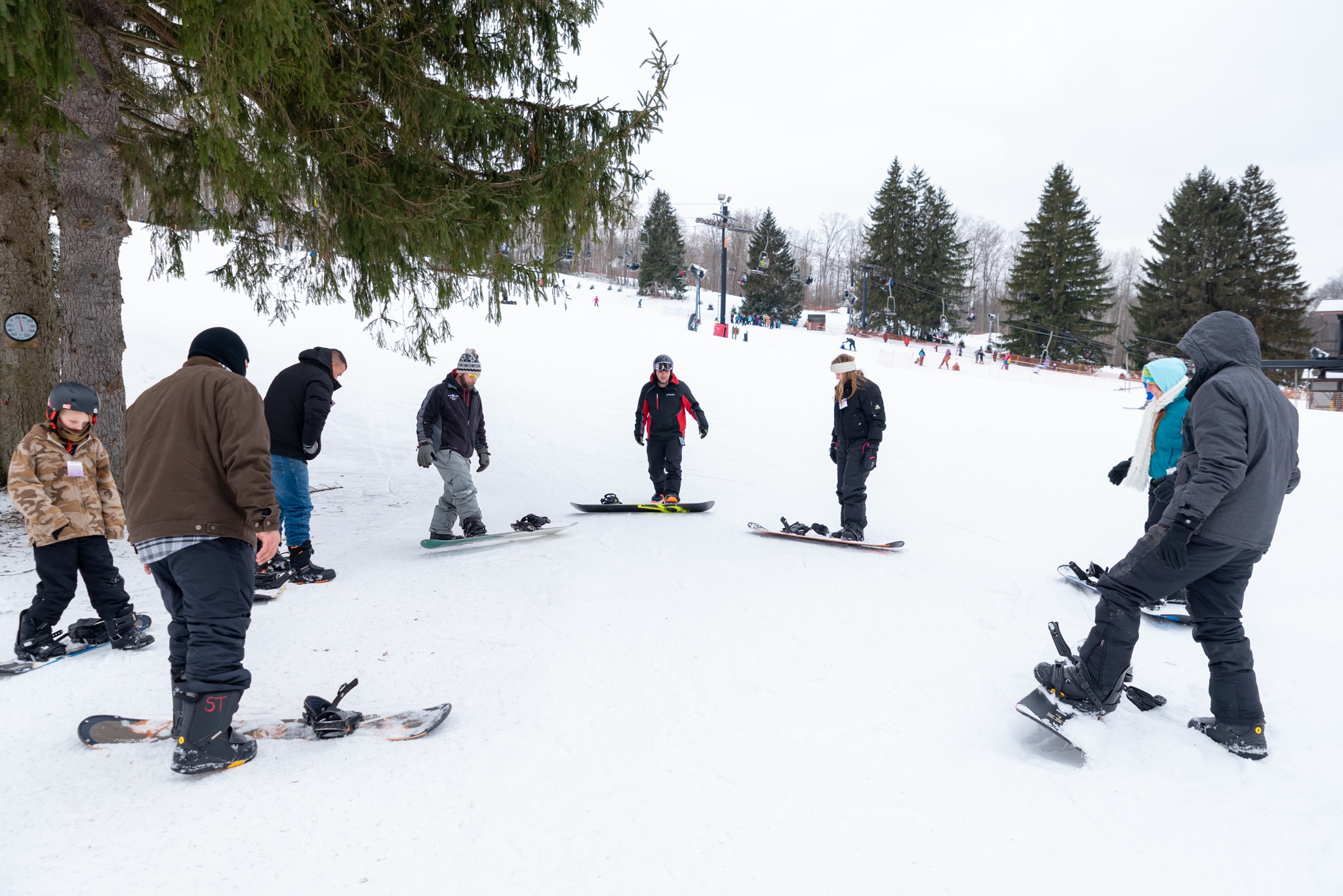 Skiing at Snow Trails Mansfield Ohio
The experienced crew at Snow Trails works hard at snowmaking and grooming to create the perfect skiing conditions. Snow Trails are constantly being groomed each day. Snow Trails has a cooling tower which provides a great advantage, it allows higher quality and greater quantities of snow during each snowmaking event.
They are also home to the Midwest's most comprehensive Children's Ski and Snowboard program. They offer a program for 4-9-year-olds to introduce them to skiing and snowboarding and learn the basics.
Snow Trails Children's Program Video
Beginners Area at Snow Trails Mansfield Ohio
The beginner's Area at Snow Trails was created with gentle grade slopes and snow features. It has a slow-moving double chairlift as well as conveyor carpet lift rides. It is the perfect area to get started.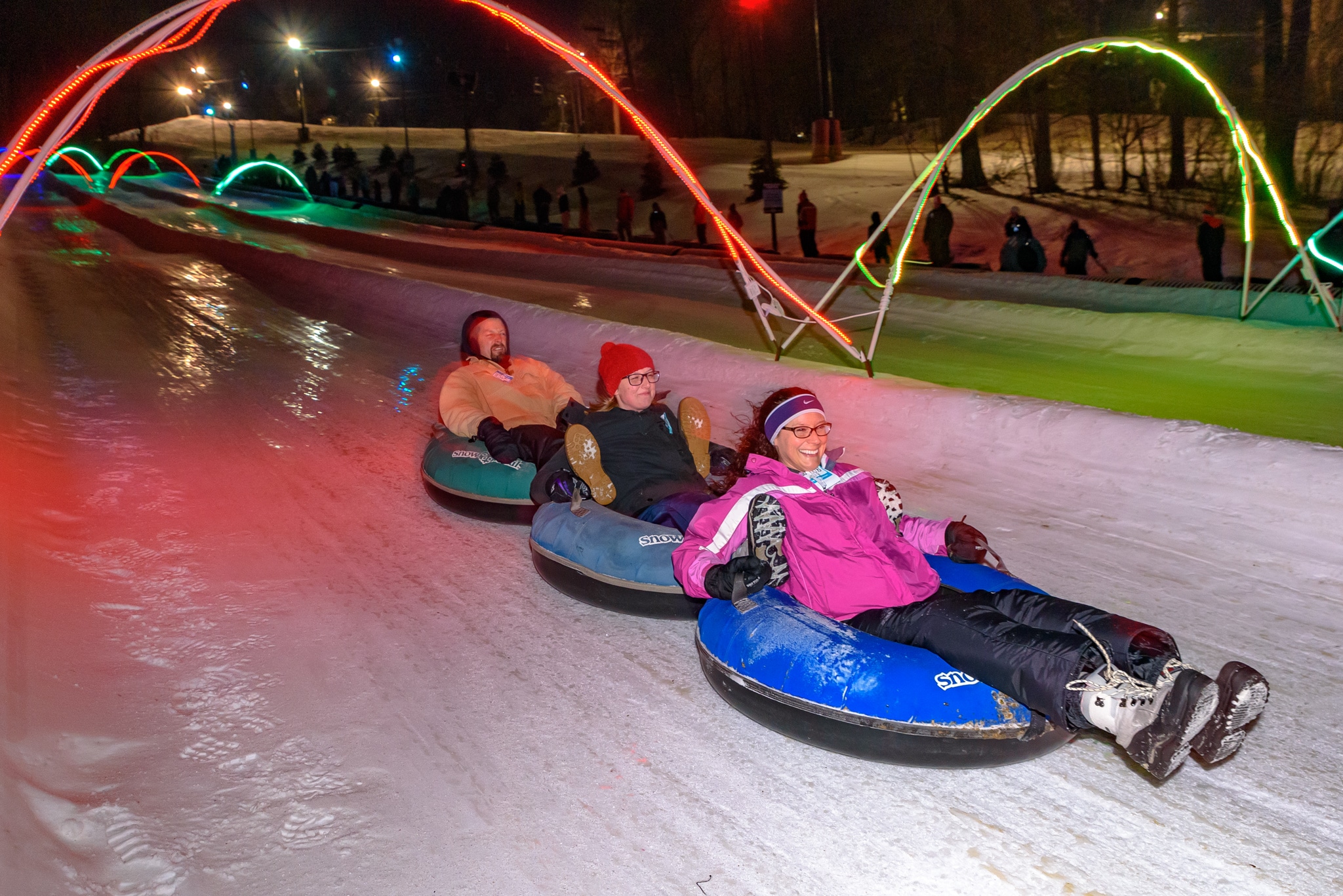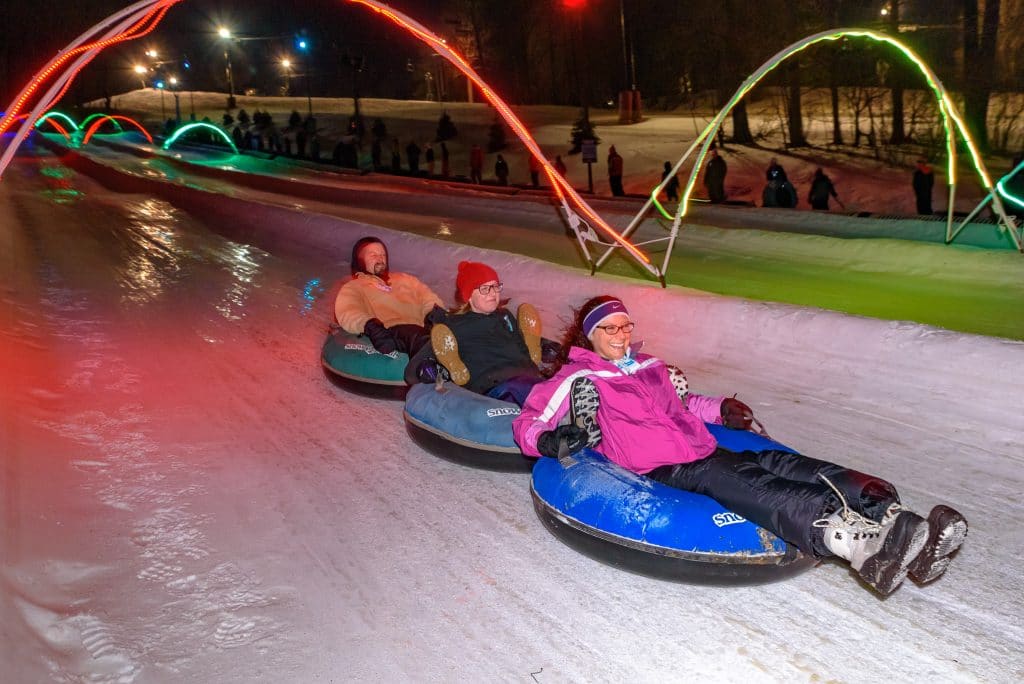 Tubing at Snow Trails Mansfield Ohio
You can find 6 vertical descent tubing at Snow Trails. This is a family-friendly activity with a "no experience" needed atmosphere. Snow tubing is fun all for all ages from grandkids all the way up to grandparents!
Snow Trails has the longest tubing lanes in Ohio. The tubing lanes are 1100 feet in total length. Be sure to also check out the Glow Tubing that is offered at Snow Trails. This nightly event is fun for the whole family!
Glow Tubing at Snow Trails Video
Terrain Park at Snow Trails
Each season, the crew at Snow Trails builds three terrain parks from scratch. They have the Terrainasaurus Park which is the beginner level park open to all at Snow Trails. It has no age or height restrictions. They have the Alpine Terrain Park, which is the beginner to intermediate level park at Snow Trails. They also have the Woods Terrain Park, which is the most advanced level park at Snow Trails.
Weddings and Banquets at Snow Trails
Snow Trails is not just for outdoor sports, but in the off-season it provides a beautiful backdrop for many occasions. The lodge at Snow Trails has seating for 225 people for sit-down meals or they can accommodate 400 for a cocktail hour. Snow Trails offers the largest and most unique air-conditioned venue in North Central Ohio.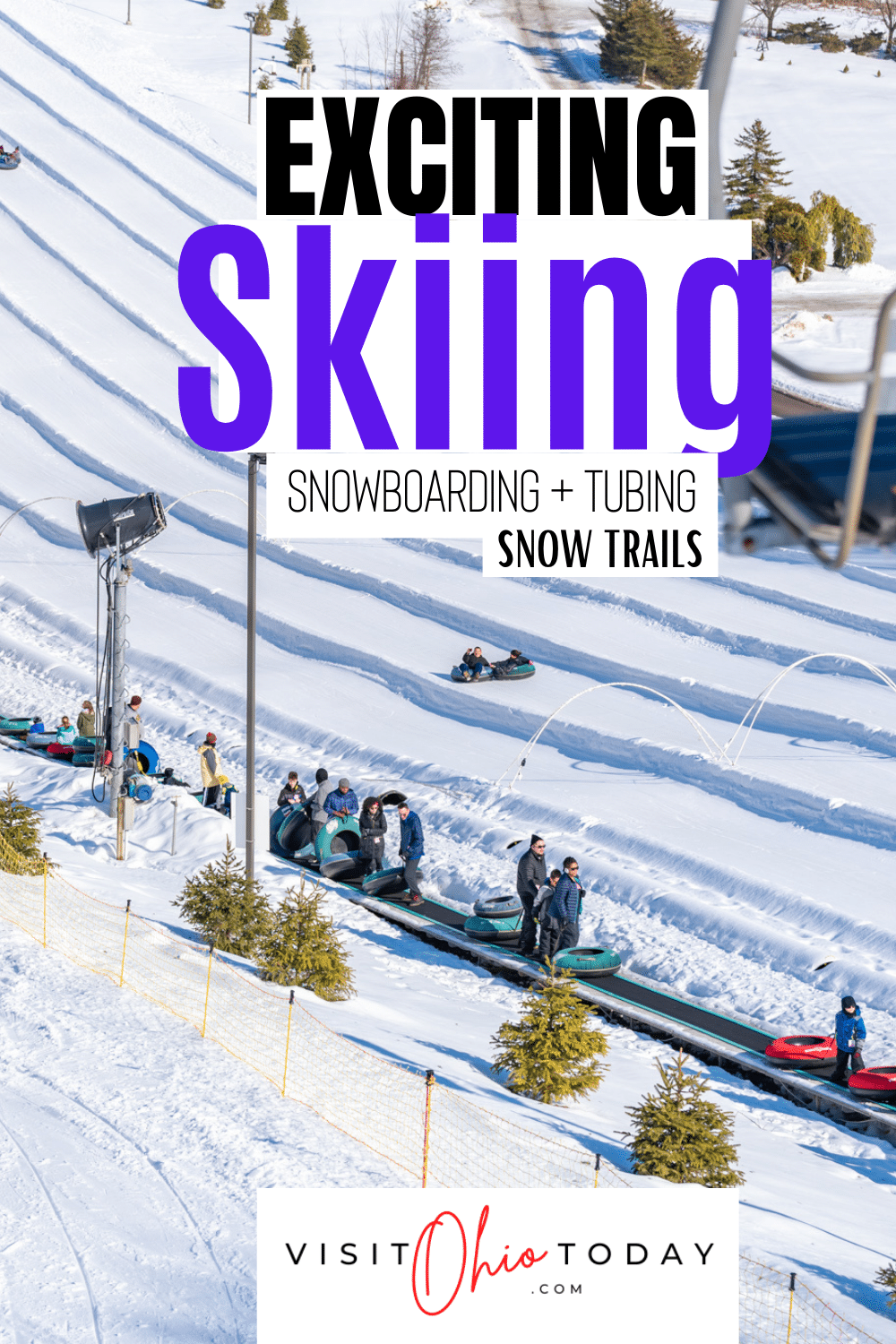 Snow Trails Mansfield Ohio Fun Facts
1st ski school in Ohio
1st ski patrol in Ohio
1st ski shop in Ohio
1st chair lift in Ohio
1st triple chair lift in Ohio
Vertical Drop: 300 feet
Peak 1,475 feet
Skiable Acres: 80, 100% lighted
17 trails
3 terrain parks
6 tubing lanes
A Snow Trails Home Video
Where are the Snow Trails located?
Snow Trails is located at 3100 Possum Run Road Mansfield Ohio 44903. Phone | Website | Facebook
Let's go to Snow Trails Mansfield Ohio
When it comes to summing up Snow Trails, this quote from Nate Wolleson, Marketing Manager summarizes Snow Trails perfectly: "We're happy to be Ohio's Winter fun destination for skiing, snowboarding, and snow tubing! As the only family-owned and operated Winter Resort in Ohio, it is truly a pleasure to offer unique outdoor recreation experiences for families and friends."
Have you been to Snow Trails Mansfield Ohio? We would love to hear what you tried at Snow Trails. Did you ski, snowboard or tube? Maybe you stopped over for a meal. Drop us a comment below and let us know what you enjoyed! If you are in the area, check out our post Things to do in Mansfield Ohio if you need something else to do after skiing!
Check out our new post about Ski Resorts In Ohio!
We've already mentioned glow tubing, but do you know about the other hotspots for Snow Tubing In Ohio? LOTS of fun to be had!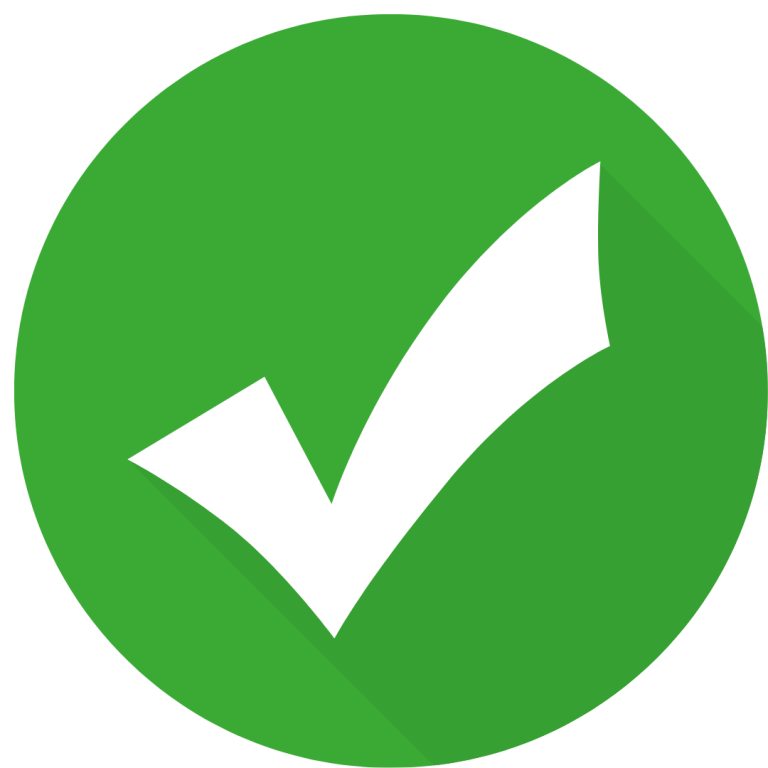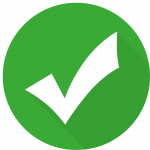 Hello! We have done our very best to ensure that the accuracy of events, hours, addresses, etc are up to date. Please know that information can change due to weather, updated health and safety challenges, etc. If you find incorrect information, please send us an email and we can get it updated.
To be updated and stay connected, subscribe to our newsletter.