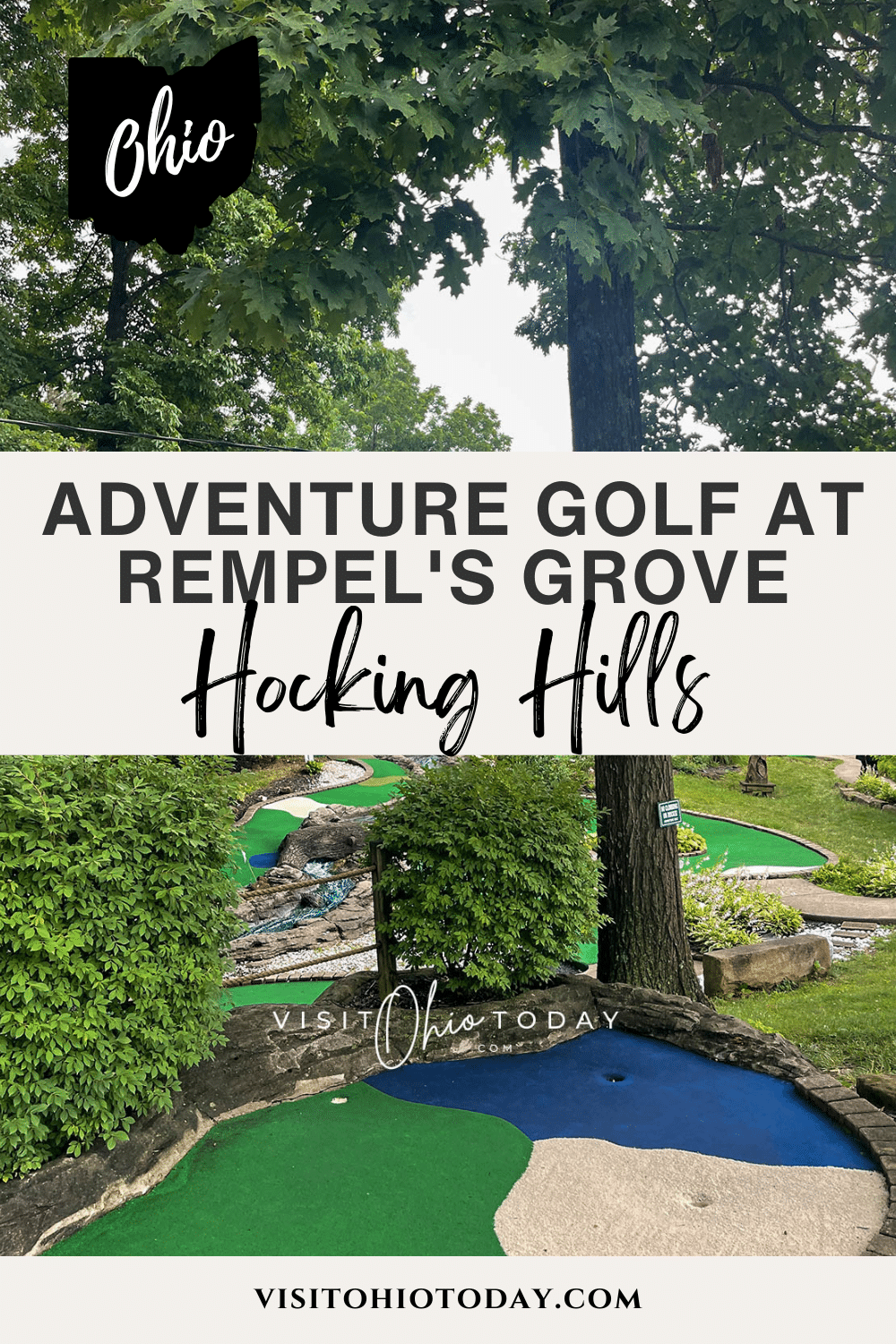 Adventure Golf at Rempel's Grove is in beautiful Hocking Hills. Surrounded by fantastic scenery and a host of other places to visit in the area.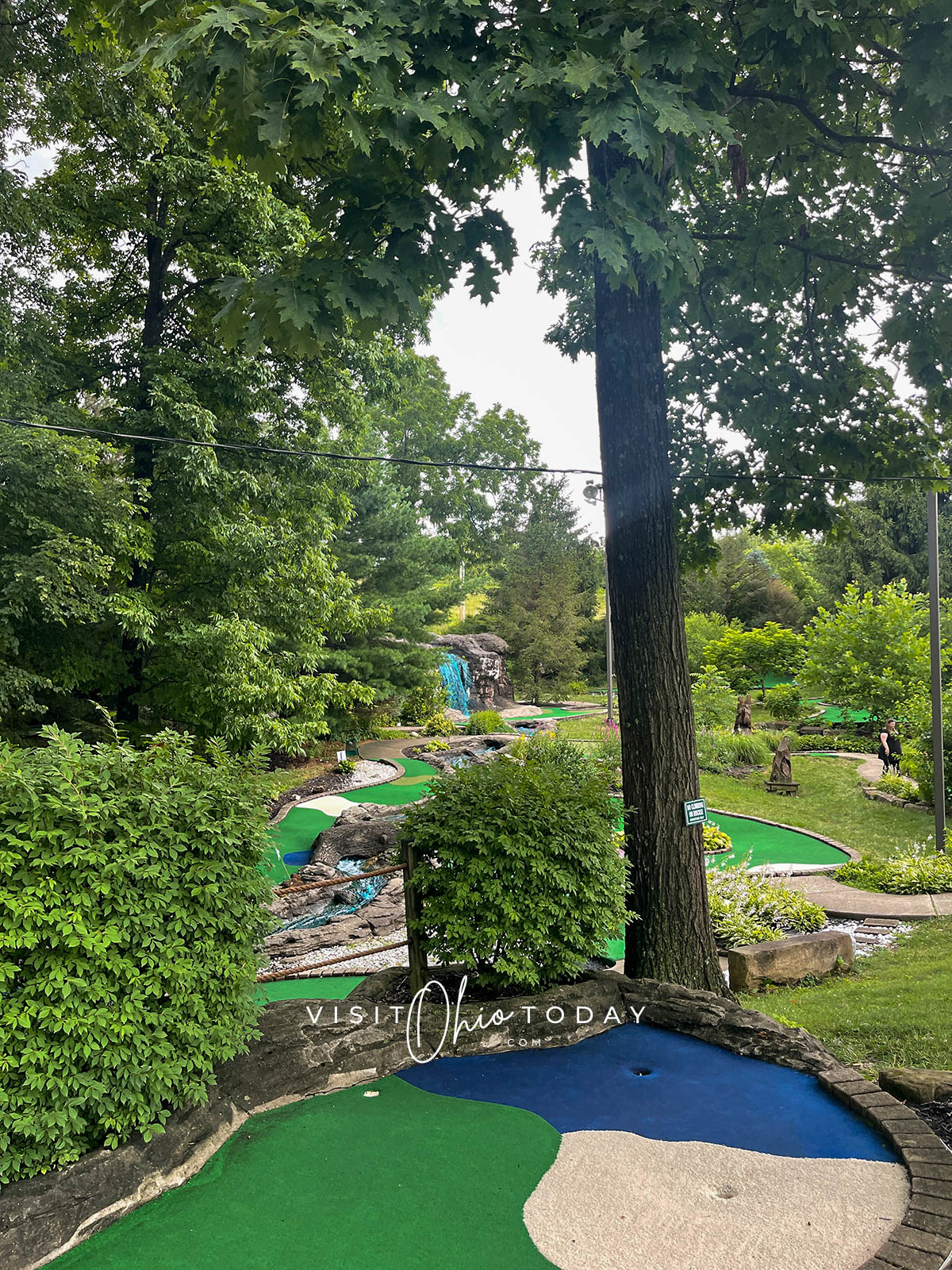 Have a fun, challenging day with your friends and family at this mini golf course. Earn bragging rights by being the winner!
Adventure Golf at Rempel's Grove is part of a team of shops and businesses in Hocking Hills, including Treehouse Treats & Treasures (ice cream, candy, and souvenirs), Ruby's Petting Zoo, and Book Adventures.
At Rempel's Grove, you will also find the Olde Dutch Restaurant, Hocking Hills Canoe Livery, Logan Antique Mall, Midwest Glass Outlet, Arby's, the Baymont Inn, and more.
For Adventure Golf at Rempel's Grove, you can buy an all-day pass, one game ticket, or an individual or family season pass. Admission to the animal feeding area is free with your mini golf ticket or pass.
Golf season runs from May through October. Check the website for opening times.
Where is Adventure Golf at Rempel's Grove Located?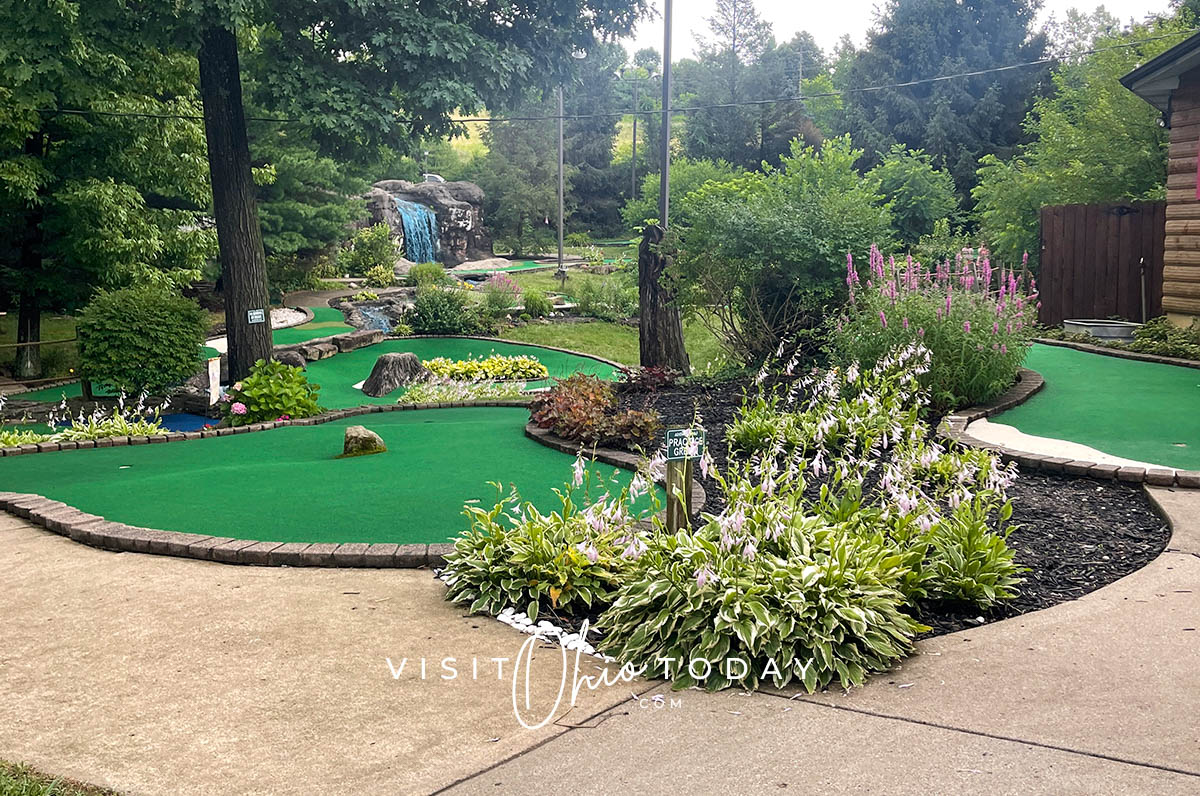 More Places to Visit in Hocking Hills
For more exciting things to do in Hocking Hills, check out our articles Devil's Bathtub Hocking Hills, Hocking Hills Kayaking, Split Rocks Trail, and Hocking Hills Adventures.
Check out more small businesses in Ohio - The Boot Shop Outlet Hocking Hills, Lofts Coffee Company and Roastery, Cork and Tap Excursions, and Yutzy's Farm Market.
🚨 Attention Ohio small business owners! Want to showcase your business on our site? We'd love to feature you! Connect with us today by sending an email to team@visitohiotoday.com. Don't miss this opportunity to gain more visibility and reach a wider audience.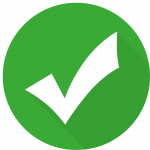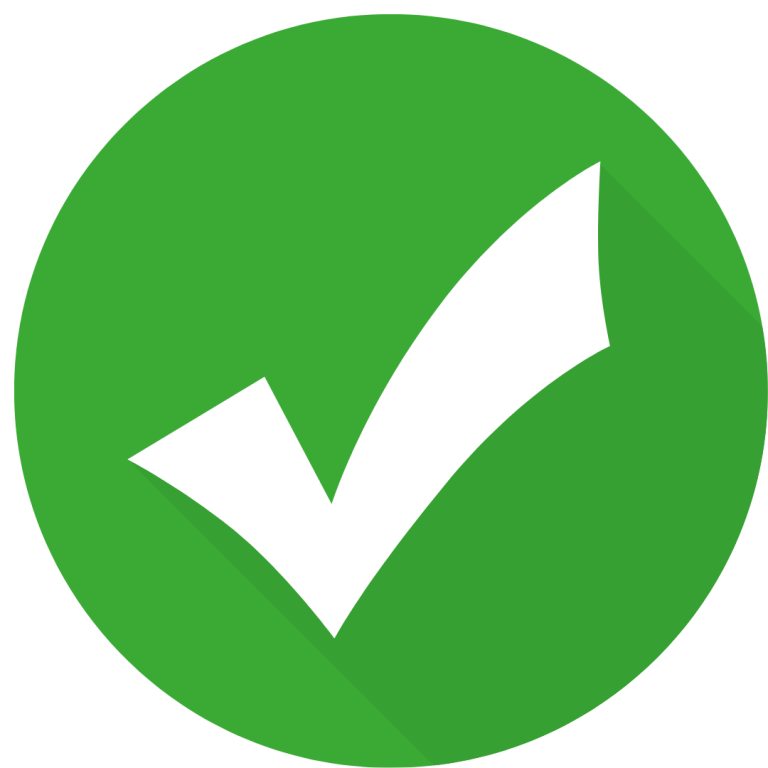 Hello! We have done our very best to ensure that the accuracy of events, hours, addresses, etc are up to date. Please know that information can change due to weather, updated health and safety challenges, etc. If you find incorrect information, please send us an email and we can get it updated.
To be updated and stay connected, subscribe to our newsletter.