Rittman Orchard
This post contains links to affiliate websites, such as Amazon, and we receive an affiliate commission for any purchases made by you using these links.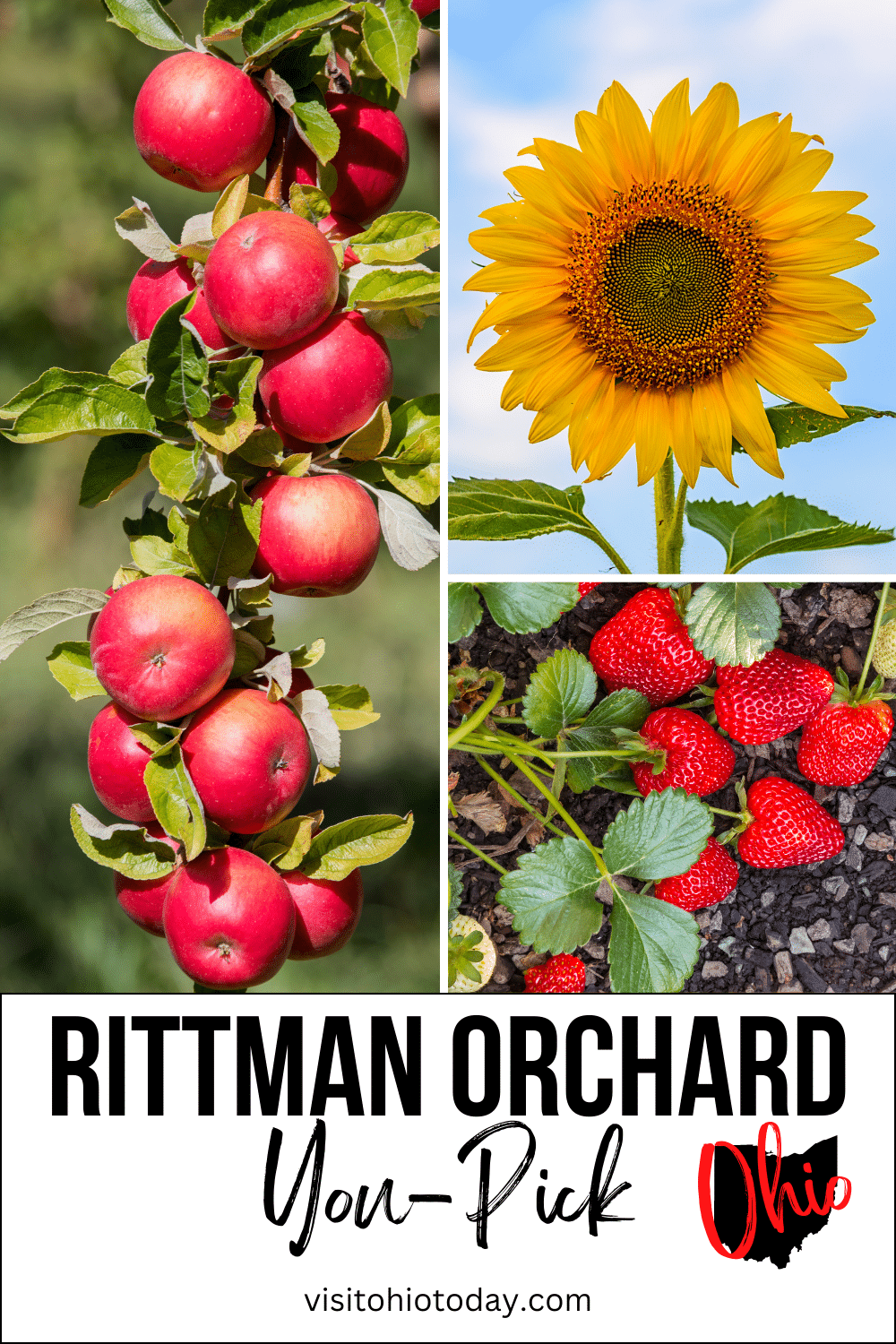 Rittman Orchard is a popular you-pick farm that is based in Wayne County, Northeast Ohio. They have a huge selection of Apples, Cider, and Wine. Rittman Orchard also has an onsite Bakery, where you can indulge in treats. Guaranteed fun for all the family – dogs are welcome too!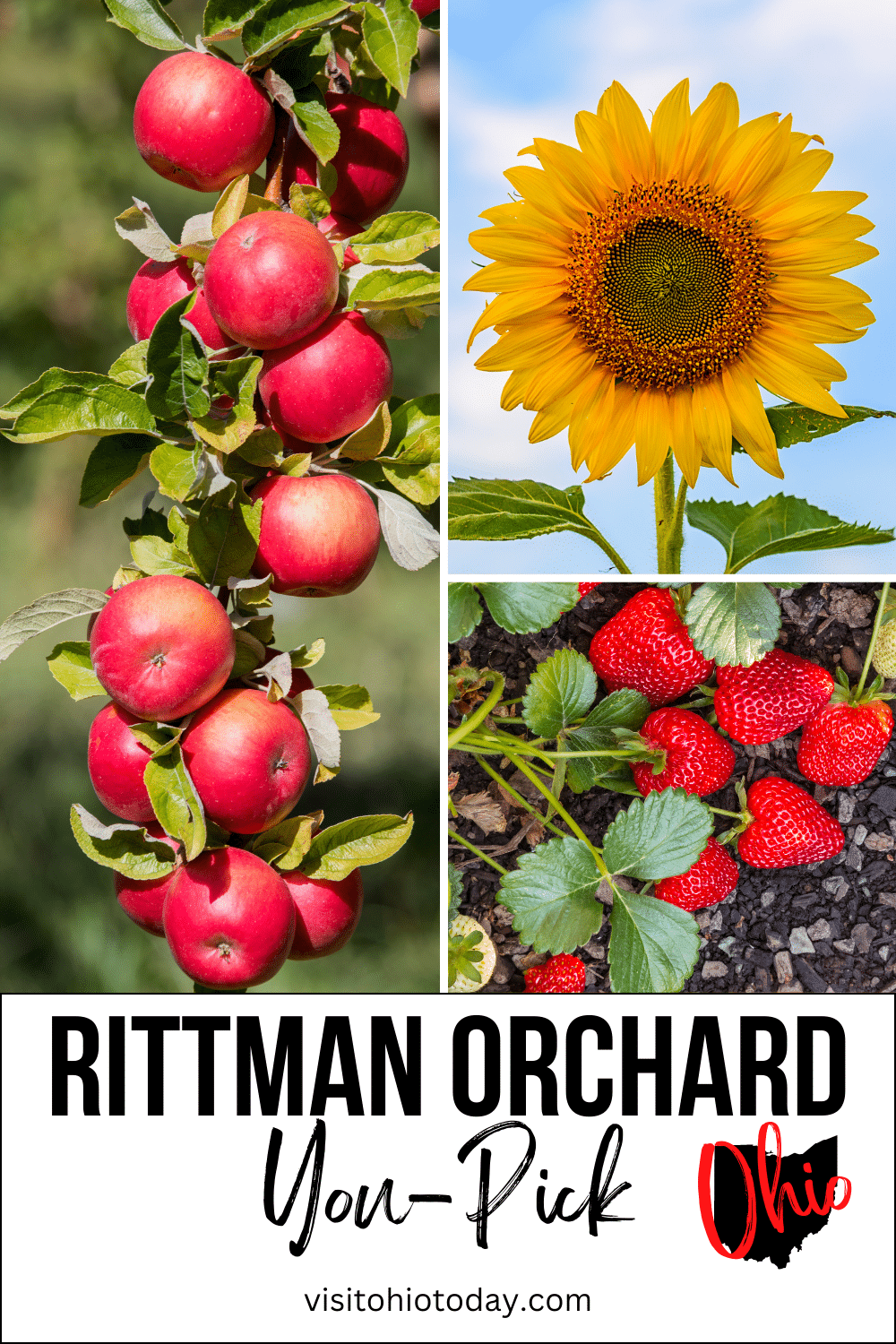 Visit Rittman Orchard
The Vodraska family has been farming for the last three generations. Dale and his father previously owned two farms in Ohio, starting with a small orchard in the Seven Hills area of Cleveland, followed by a dairy farm in Ashtabula County called Sunnydale Farms.
When the boys – Chris and Matt – went away to school, Dale and his wife Peg decided to retire to the Smoky Mountains. However, this did not suit them. They purchased Rittman Orchard in 2004. Chris helped his father repair and replant the neglected orchards. After graduating from high school, Matt also joined the business.
The family has invested time and money in rebuilding the market, adding new crops and products, expanding the bakery, and opening a stand at the farmers market in Cleveland.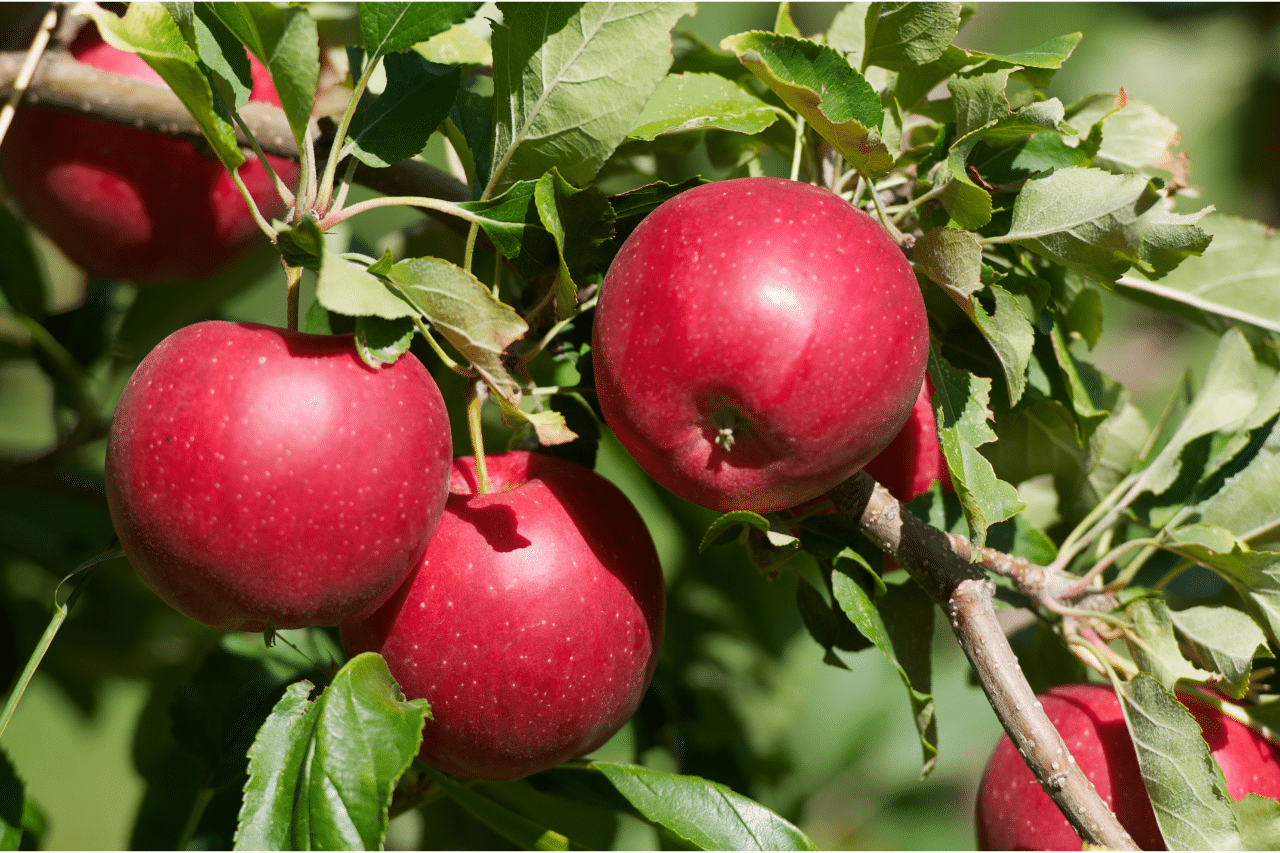 Pick Your Own At Rittman Orchard
Rittman Orchard also has a you-pick program. Each fruit has its own picking season. For example, the Strawberry picking season starts in June. Golden Delicious Apples start to ripen for picking in late September and Granny Smith Apples are ready for picking in late October. Be sure to check out the Facebook page to keep up to date with what is going on!
The apple season varies as the year progresses. They have around 70 varieties of Apples and below we list just some of them.
Yellow Transparent: Tart, crisp | Early July | All-Purpose
Sansa: Sweet, juicy | Mid-August | Eating
Summer Rambo: Juicy, aromatic | Mid-Late August | Eating, Sauce
Honeycrisp: Crunchy, juicy | Late August/Early September | Eating
Jonathan: Tart, firm | Mid-September | Eating, Bake
Empire: Sweet, juicy | Late September | All-purpose
SunCrisp: Sweet, juicy | Early October | All-purpose
Pink Lady: Mild, juicy | Mid-October | Eating
Granny Smith: Tart, firm | Late October | Cooking, Bake
There is a full Apple Chart with details for each variety available.
Choosing your apples at Rittman Orchard video:
The Bent Ladder Winery At Rittman Orchard
The Bent Ladder Winery is typically open Friday-Saturday between Noon and 9 pm. On Sunday it is open between Noon and 6 pm. Please be sure to call 330-485-1089 or check the website and social media for exact times as the Winery may be closed for holidays.
At the Winery you will be able to buy many types of ciders and wines, some of which are available in the tasting room. This is subject to availability. These drinks can be served in a variety of ways. Rittman's offers flight boards, glasses, and pitchers on site, as well as howlers, growlers, and cans as to-go options so you can enjoy your favorite cider at home.
Here is a short video showing Rittman Orchard's very first wine bottling process:
While you are visiting, you may be lucky enough to catch one of their musical evenings! Be sure to check The Bent Ladder's Facebook page for up-to-date information.
Rittman Orchard Bakery
A variety of pies, cookies, and other items are made fresh in the bakery. You can order online. Each month, the bakery has a 'Pie of the Month'.
January – Peachberry (peaches, cherries, and blueberries)
February – Cherry
March – Caramel Apple Walnut
April – Lemon Crumb
May – Dutch Apple
June – Strawberry Rhubarb
July – Blueberry
August – Peach
September – Apple
October – Fruits of the Forest (apple, rhubarb, strawberry, blackberry, and red raspberry)
November – Pecan
December – Apple Cranberry
Also available are other fresh pies such as Pumpkin and Rhubarb.
Various cookies are also made fresh onsite, including chocolate chunk, peanut butter, snickerdoodle, salted caramel, and oatmeal raisin.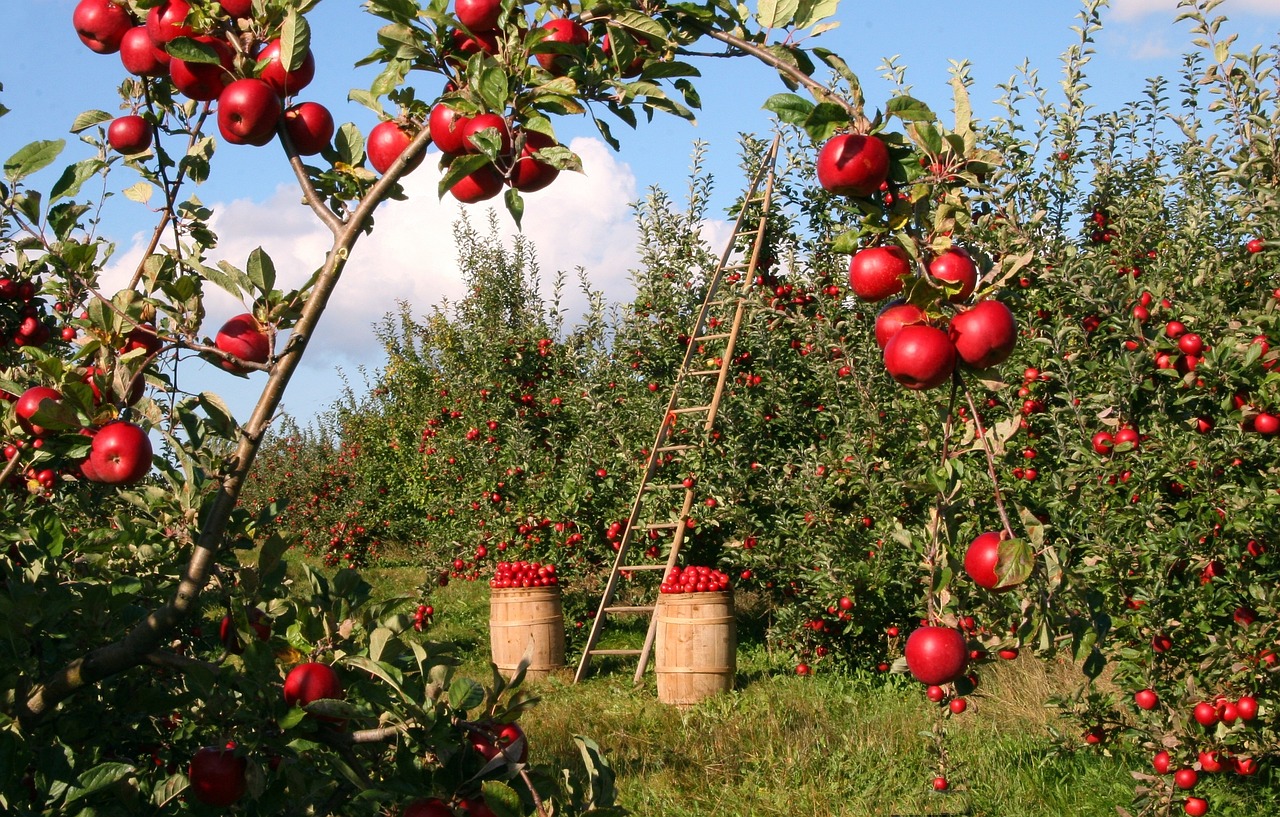 Image credit: Lumix2004 on Pixabay
Rittman Orchard Online Shop
Rittman Orchard has an online shop for placing orders which is easy to navigate. Every product has an accompanying photograph, so you can buy with confidence.
Some of the products that are available include beverages, bread, candy, dog treats, eggs, meats, sauces, and snacks.
Sunflower Picking At Rittman Orchard
In 2021, Rittman Orchard started offering Sunflower picking. The field was open for different days from weeks to weeks. You will need to check on the 'What's Ripe' section of the website.
They have a shed open where you can purchase glass jars. Vases are also available for purchase. Customers will receive a pair of scissors to cut the flowers. These scissors have to be returned when the customer leaves. Approximately 8 sunflowers fit in a jar. This can be paid for by cash or card. Sunflowers can also be purchased within the store.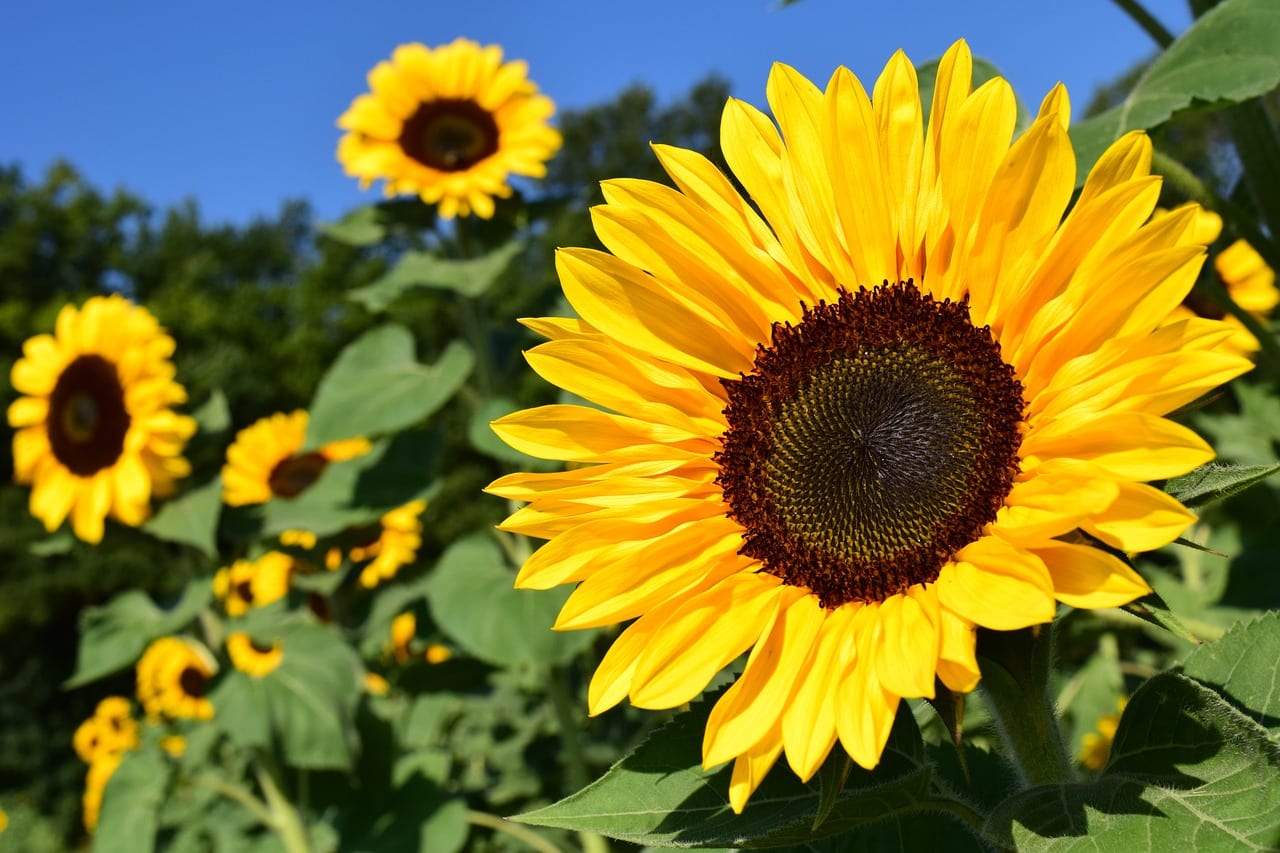 Apple Recipes
If like many, you have arrived home with more apples than you know what to do with – don't worry! I can help! If you have recently bought an Air Fryer, then you may be looking for something tasty to create with it! One yummy way to use up leftover apples is by making our Air Fryer Spiced Apples. So simple, yet so amazingly good!
Looking for a gluten and dairy-free recipe? We heard you! These Air Fryer Sweet Apples perfectly fit the bill and are ready in less than 20 minutes!
Another favorite recipe of mine is this Caramel Apple French Toast Casserole. Now that might sound like hard work, but believe me – this recipe makes it easy!
Enjoy baking? Try this Gluten Free Apple Cake – another great way to use up those apples!
My husband and I love this place for pumpkin picking, apples, sunflowers and produce. They have the best sweet corn and anything we've ever had from them tastes delicious. They have baked items and other assorted food items as well. Their cider slushees are wonderful in the fall. We always love coming here.

Katie W. (Yelp)
Cindy's Insider Ohio Tips!
Rittman's is one of the most comprehensive you-pick farms you will find, with a wide variety of fruit as well as sunflowers. My advice is to always check their Facebook page before leaving home to make sure that what you want is in season and available when you want to visit. The onsite winery is a super bonus!
Where Is Rittman Orchard Located?
Let's Go To Rittman Orchard!
Rittman Orchard is a popular you-pick farm that is based in Wayne County, NE Ohio. They have a huge selection of Apples, Cider, and Wine. Rittman Orchard also has an onsite Bakery, where you can indulge in treats. Guaranteed fun for all the family – canine companions are welcome too!
Have you visited Rittman Orchard? We would love to know about your experience! Did you enjoy a treat from the bakery? Did you buy any souvenirs from your day?
Drop us a comment below and let us know!
Some other Ohio orchards you may like to visit are Lynds Fruit Farm, Quarry Hill Orchards, and Bauman Orchards.
Check out our article Sunflower Fields in Ohio!
Hello! We have done our very best to ensure that the accuracy of events, hours, addresses, etc, are up to date. Please know that information can change due to weather, updated health and safety challenges, etc. If you find incorrect information, please send us an email at [email protected], and we can get it updated.

To be updated and stay connected, subscribe to our newsletter.