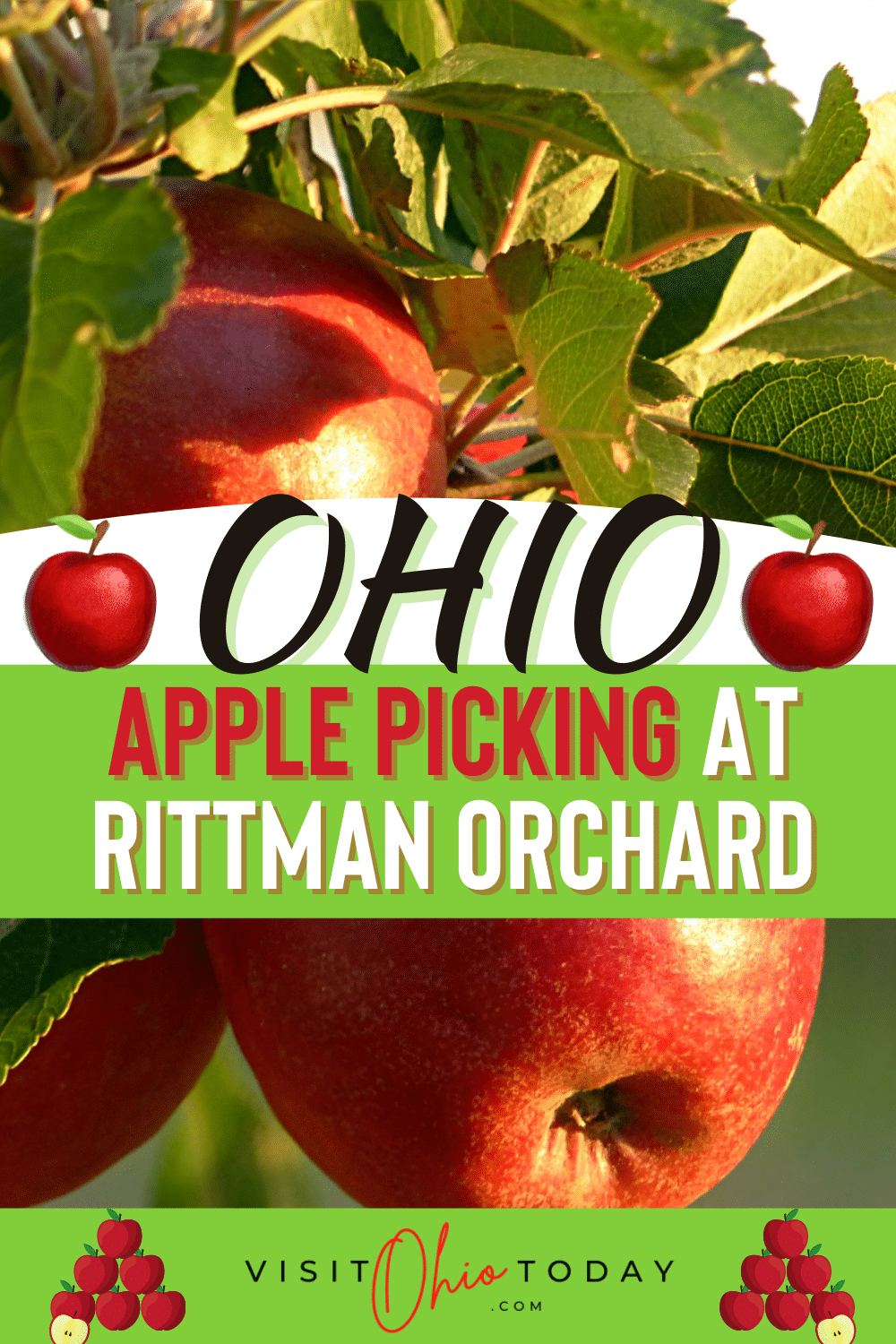 Rittman Orchard is a popular you pick farm that is based in Wayne County, Northeast Ohio. They have a huge selection of Apples, Cider and Wine. Rittman Orchard also has an onsite Bakery, where you can indulge in treats. Guaranteed fun for all the family - canine companions are welcome too!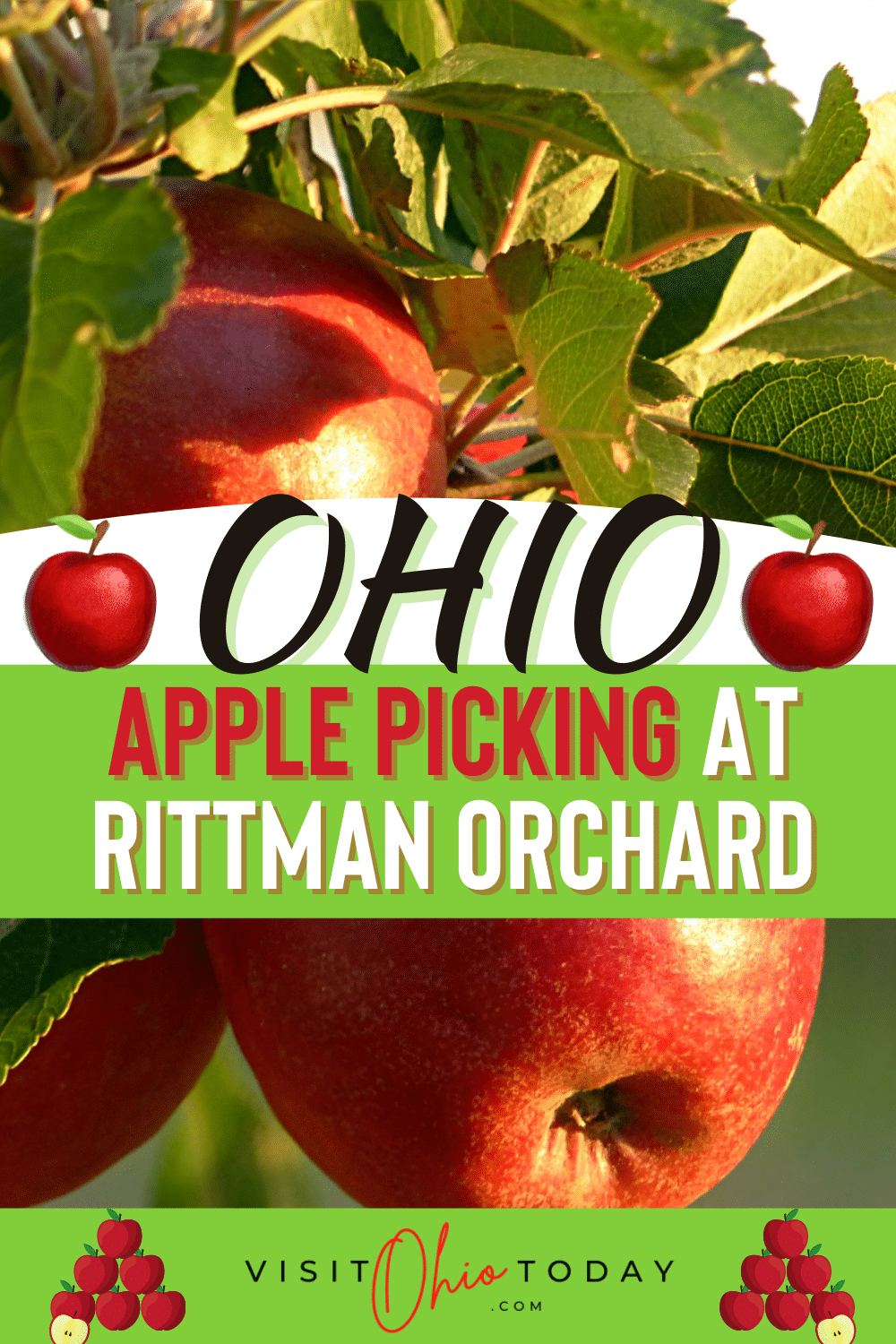 Visit Rittman Orchard
Farming has been a part of Dale's family for the last three generations. Dale and his father had a small orchard in the Seven Hills area. In this Orchard, they sold Wholesale produce to several farm markets in the Cleveland area. In 1974, the family purchased an old dairy farm in Ashtabula County. This was named Sunnydale Farms.
A few years later, Dale married an English teacher from Brooklyn, Ohio called Peg. Peg joined him on the farm and split her time between working at Sunnydale and in the local Junior High. Sunnydale soon expanded to over 200 acres. Ever since they could walk, sons Chris and Matt helped out in the strawberry fields and as the boys grew bigger, so did their tasks on the farm!
This continued until the boys grew and went away to school and Dale & Peg decided to retire to the Smoky Mountains. However, the world of retirement did not suit Dale and Peg. They soon became restless and wanted to look for a fresh challenge. Peg decided to enroll in a Culinary program with a focus on baking. Whilst she enrolled in the program, Dale went on the lookout for a new orchard.
They both wanted to return to Ohio and with this in mind, they purchased Rittman Orchard in 2004. Chris wanted back in with the family business, so himself and Dale went in and started to repair the neglected orchards and replanted new trees. Once he graduated, Matt also joined the business full time.
In 2005 the market was rebuilt. Since then they have invested time and money in new crops and products. Peg has expanded the bakery. Matt now has a stand at the farmers market in Cleveland. He also works with a few chefs and supplies them with produce. Chris and Dale are managing the farm. The family is proud to supply fantastic homegrown fruits and vegetables.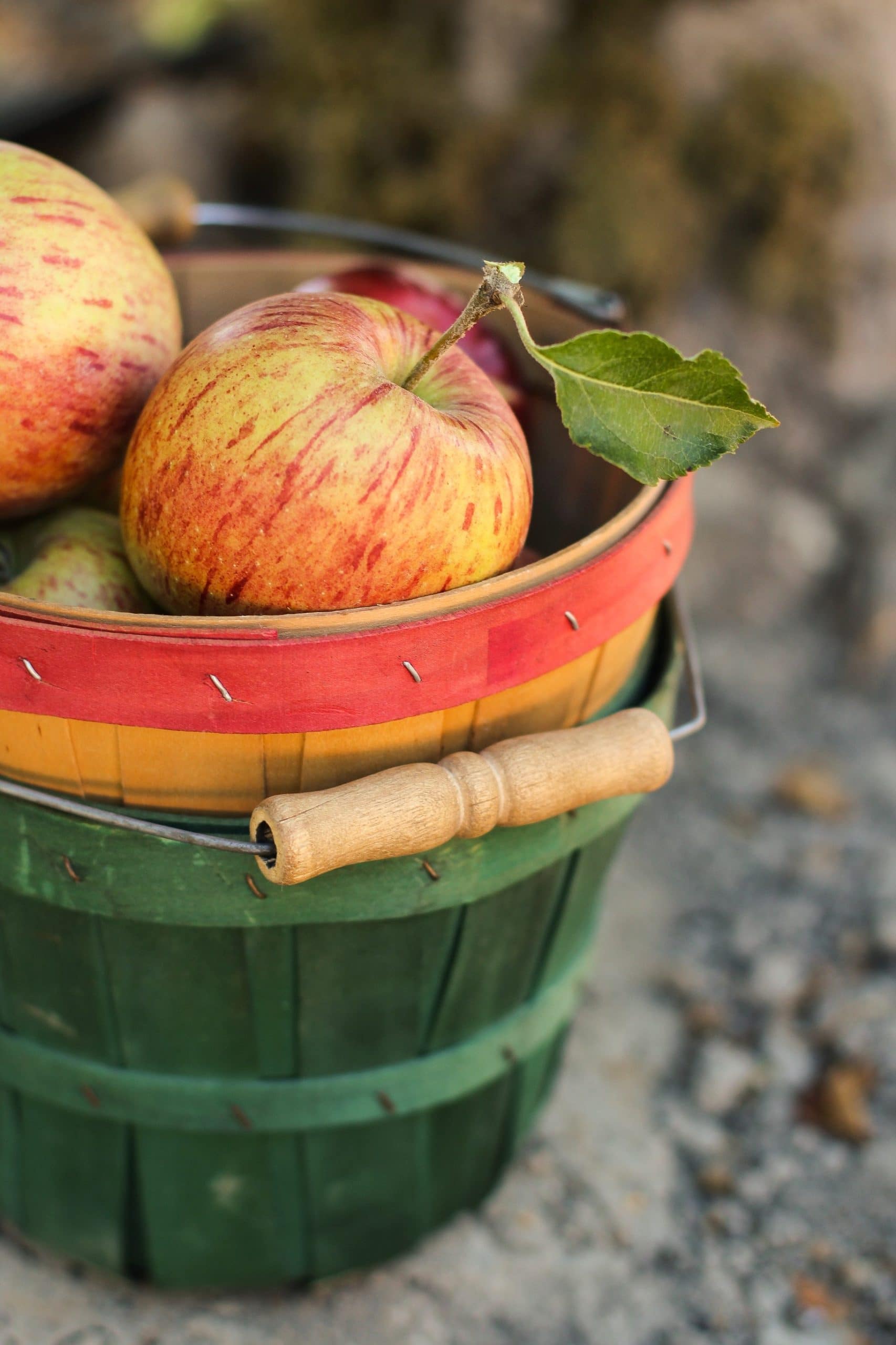 Pick Your Own At Rittman Orchard
Rittman Orchard also has a you pick program. Each fruit has its own picking season. For example, the Strawberries picking season starts in June. Golden Delicious Apples start to ripen for picking in late September and Granny Smith Apples are ready for picking in late October. Be sure to check out the Facebook page to keep up to date with what is going on!
The apple season varies as the year progresses. They have around 70 varieties of Apples and below is a small example of this:
Yellow Transparent Tart, Crisp Early July All Purpose
Sansa Sweet and juicy Mid August Eating
Summer Rambo Juicy, Aromatic Mid-Late August Eating, sauce
Honeycrisp Crunchy and Juicy Late August/Early September Eating
Jonathan Tart, firm Mid September Eating, Bake
Empire Sweet, juicy Late September All purpose
SunCrisp Sweet, juicy Early October All purpose
Pink Lady Mild and juicy Mid October Eating
Granny Smith Tart and firm Late October Cooking, Bake
If you would like to check this list out for yourself and print it off for your own records, you can easily access it here - the list gives more detail for each variety of apple. Harvest dates in the table are an estimate as spring and summer temperatures play a role in this.
Choosing your apples at Rittman Orchard video:
The Bent Ladder Winery At Rittman Orchard
The Bent Ladder Winery is typically open Friday-Saturday between Noon and 9pm. On Sunday it is open between Noon-6pm. Please be sure to call 330-485-1089 or check the website and social media for exact times as the Winery may be closed for holidays.
At the Winery you will be able to buy many types of ciders and wine. Some ciders and wines are available in the tasting room. This is subject to availability. These drinks can be served in a variety of ways. Rittman's offer flight boards, glasses and pitchers on site, as well as howlers, growlers, and cans as to-go options so you can enjoy your favorite cider at home.
Here is a short video showing Rittman Orchard's very first wine bottling process:
While you are visiting, you may be lucky enough to catch one of their musical evenings! Be sure to check The Bent Ladder's Facebook page for up to date information.
Rittman Orchard Bakery
A variety of pies, cookies and other items are made fresh in the bakery. You can order online. Each month, the bakery has a ´Pie of the month´.
January – Peachberry (peaches, cherries and blueberries)
February – Cherry
March – Caramel Apple Walnut
April – Lemon Crumb
May – Dutch Apple
June – Strawberry Rhubarb
July – Blueberry
August – Peach
September – Apple
October – Fruits of the Forest (apple, rhubarb, strawberry, blackberry, and red raspberry)
November – Pecan
December – Apple Cranberry
Also available are other fresh pies like Pumpkin and Rhubarb.
Various Cookies are also made fresh onsite and this includes:
Apple Cranberry Oatmeal
Chocolate Chunk
Toffee Pecan
Chocolate Chunk
Peanut Butter
Double Chocolate Chunk
Oatmeal Raisin
Snickerdoodle
White Chocolate Macadamia
Salted Caramel
S'more (summer only)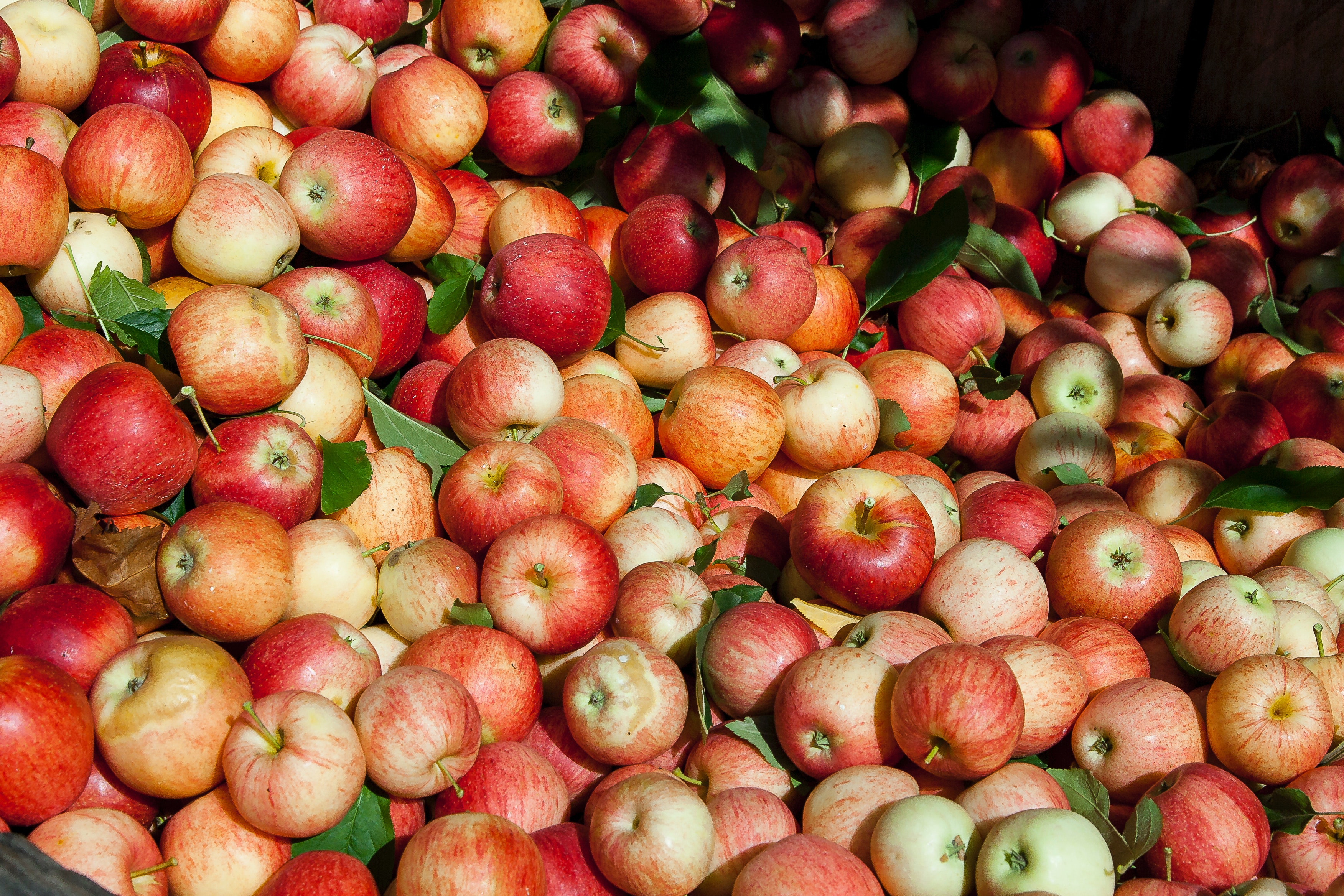 Rittman Orchard Online Shop
Rittman Orchard has an online shop that is so easy to use and place orders. The online shop is easy to navigate. Every product has a photograph of it, so one can be sure what they are buying with confidence.
Some of the products that are available include:
Beverages
Bread
Candy
Dog Treats
Eggs
Meats
Sauces
Snacks
Sunflower Picking At Rittman Orchard
In 2021, Rittman Orchard tried Sunflower picking. The field was open for different days from weeks to weeks. You will need to check on the ´What's ripe´ section of the website.
They had a shed open where you can purchase glass jars. Vases were also available for purchase. Customers will receive a pair of scissors so that they are able to cut the flowers. These scissors have to return when the customer is due to leave. A jar will fit in approximately 8 sunflowers. This can be paid by cash or card. Sunflowers can also be purchased within the store.
Here is the newsletter from 2021, explaining the u-pick sunflowers. For information about 2022 activities, remember to check the website and social media!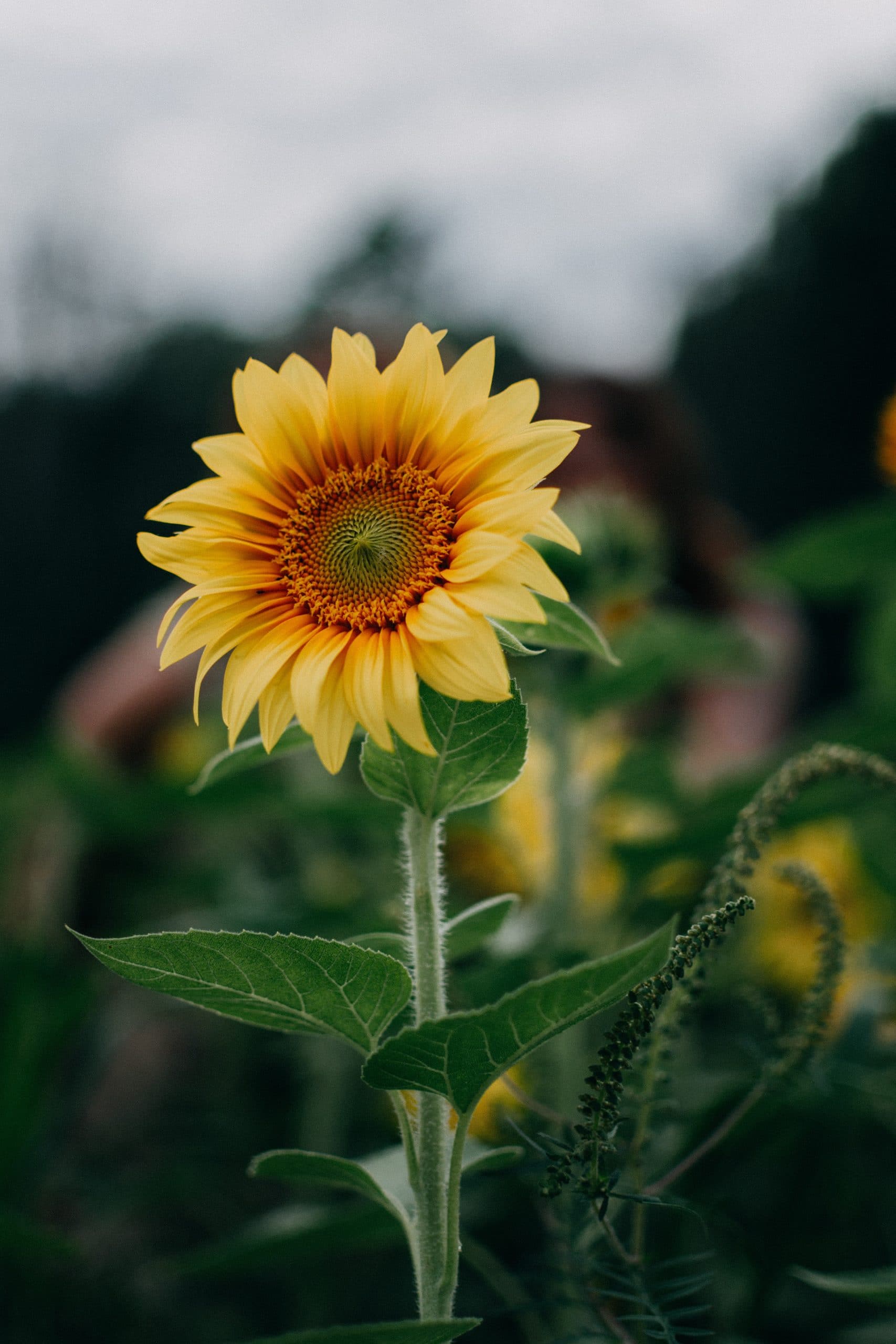 Apple Recipes
If like many, you have arrived home with more apples than you know what to do with - don't worry! I can help! If you have recently bought an Air Fryer, then you may be looking for something tasty to create with it! One yummy way to use up leftover apples is by making our Air Fryer Spiced Apples. So simple, yet so amazingly good!
Looking for a gluten and dairy free recipe? We heard you! These Air Fryer Sweet Apples perfectly fit the bill and are ready in less than 20 minutes!
Another favorite recipe of mine is this Caramel Apple French Toast Casserole. Now that might sound like hard work, but believe me - this recipe makes it easy!
Enjoy baking? Try this Gluten Free Apple Cake - another great way to use up those apples!
What Others Are Saying About Rittman Orchard
"The most beautiful sunflowers, amazing market, delicious cookies, pies. Wide selection of kitchen cooking items, a great "kids corner" filled with books toys, and puzzles. I love this place…" - WB
"My family and I visited in July for the pick your own blueberries. We got caught in a wicked rainstorm and had to wait it out in the car, but luckily the rain died down and the ladies working the desk said they allow visitors out in the field as long as there is no lightening or thunder. We brought our own plastic bin to pick into, but ended up buying one of their plastic buckets for only one dollar. It was such a fun afternoon even though we were a little wet from the rain. There were tons of blueberries and we picked some raspberries too. They price the you-pick very reasonably. The views from the fields are very pretty. They have a selection of toys and gifts as well as baked goods and fruit. Even though the weather was bad, they had a steady stream of customers. We will definitely come back! Highly recommend!" - FITS (United States)
"We visit Rittman Orchards several times each summer for their peaches. Oh, they have other fruits/vegetables that are good, but the peaches are the real draw for us. We would you-pick their berries, but old age and old backs make that too much of a challenge." - RB (Orange City, FL)
"Visited yesterday and got a quart of the best strawberries ever—Incredibly sweet and perfectly ripened. Also got an apple crumb pie, some wonderful apples, and a dozen delicious cookies. The farm market store is great. I highly recommend this place for anyone in the Akron, Canton or Cleveland area!" - WB (Cleveland, OH)
"Rittman Orchards sits on beautiful property, with pretty views and sunsets. Besides the orchards, they have a great store with fabulous pies, fruits, vegetables, etc. They also have The Bent Ladder which serves cider and wine and offers live misc on the weekends." - S (Doylestown, OH)
"Awesome place! They're dog friendly, but dogs can't go in buildings. The fall festival was fun! Apple picking & pumpkin picking! If you don't want to pick your own, just head to their store, on site, & buy them. Lots of other things in the store too... cider, chocolates, baked goods & more. Check them out!" - S & J (Medina, OH)
Where Is Rittman Orchard Located?
Rittman Orchard is located at 13548 Mount Eaton Rd., Doylestown, OH 44230 - 330-925-4152. Website
Let's Go To Rittman Orchard!
Rittman Orchard is a popular you pick farm that is based in Wayne County, NE Ohio. They have a huge selection of Apples, Cider and Wine. Rittman Orchard also has an onsite Bakery, where you can indulge in treats. Guaranteed fun for all the family - canine companions are welcome too!
Have you visited Rittman Orchard? We would love to know about your experience! Did you enjoy a treat from the bakery? Did you buy any souvenirs from your day?
Drop us a comment below and let us know!
Some other Ohio orchards you may like to visit are: Lynds Fruit Farm, Quarry Hill Orchards and Bauman Orchards.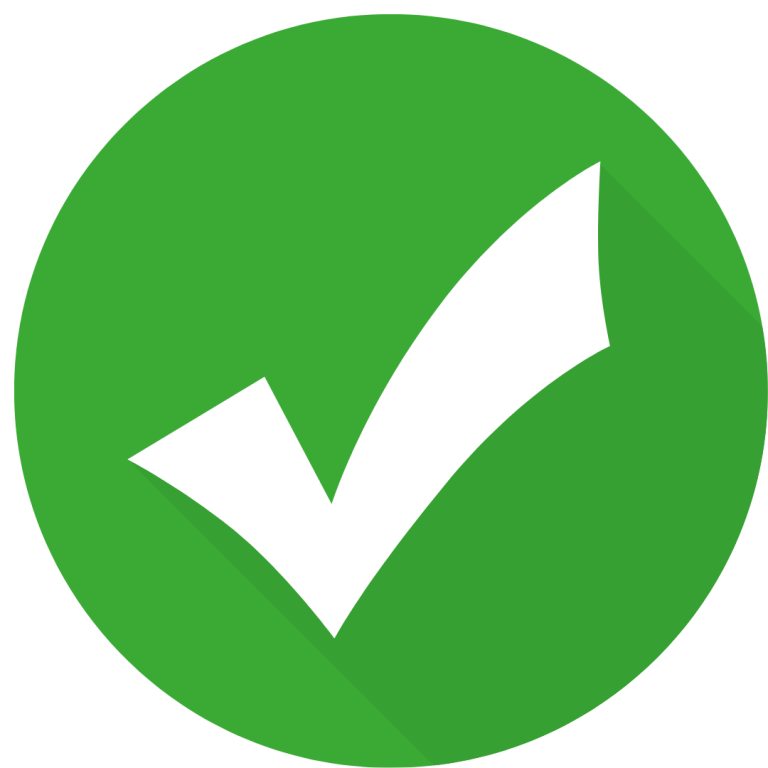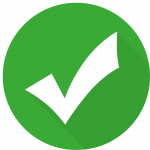 Hello! We have done our very best to ensure that the accuracy of events, hours, addresses, etc are up to date. Please know that information can change due to weather, updated health and safety challenges, etc. If you find incorrect information, please send us an email and we can get it updated.
To be updated and stay connected, subscribe to our newsletter.