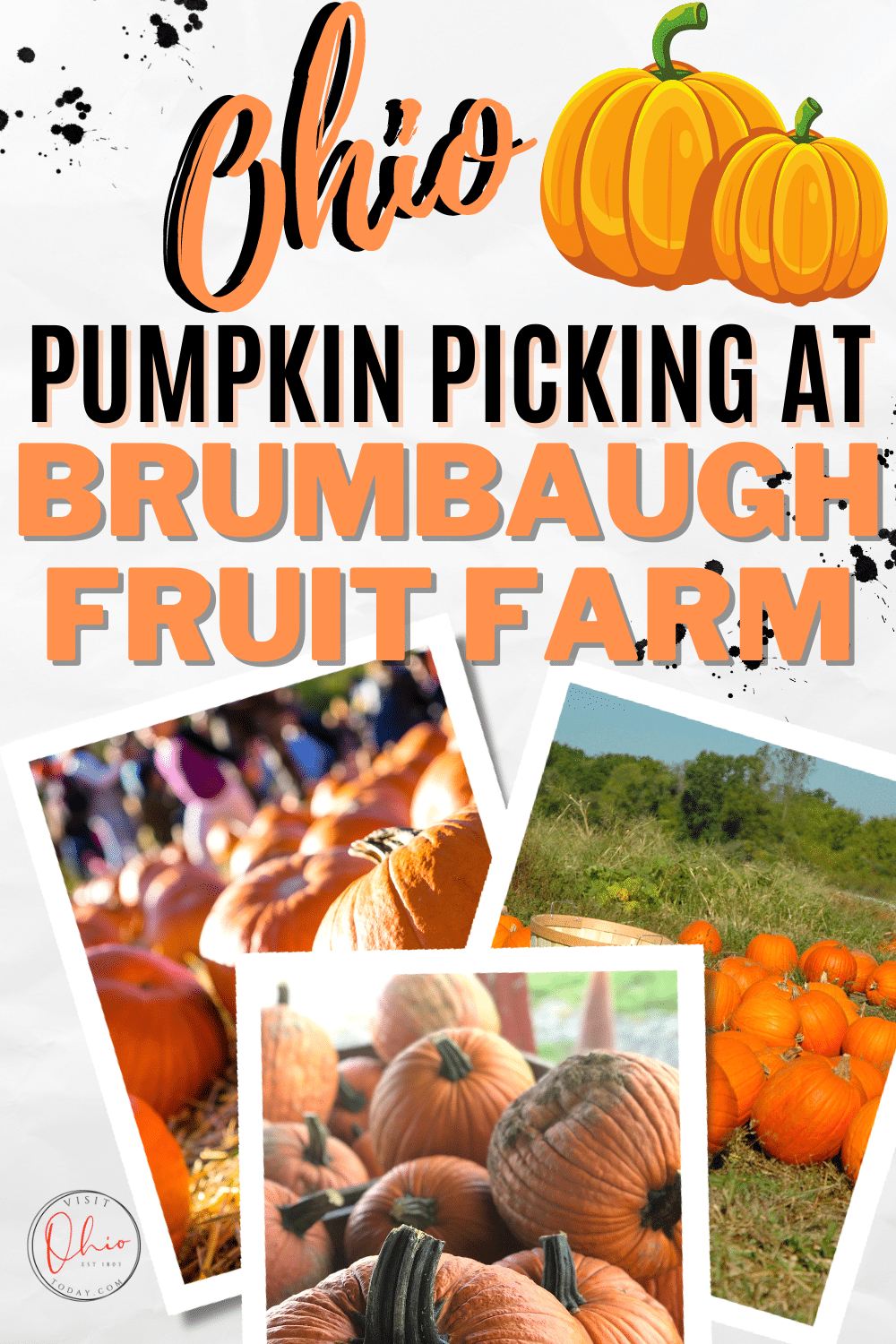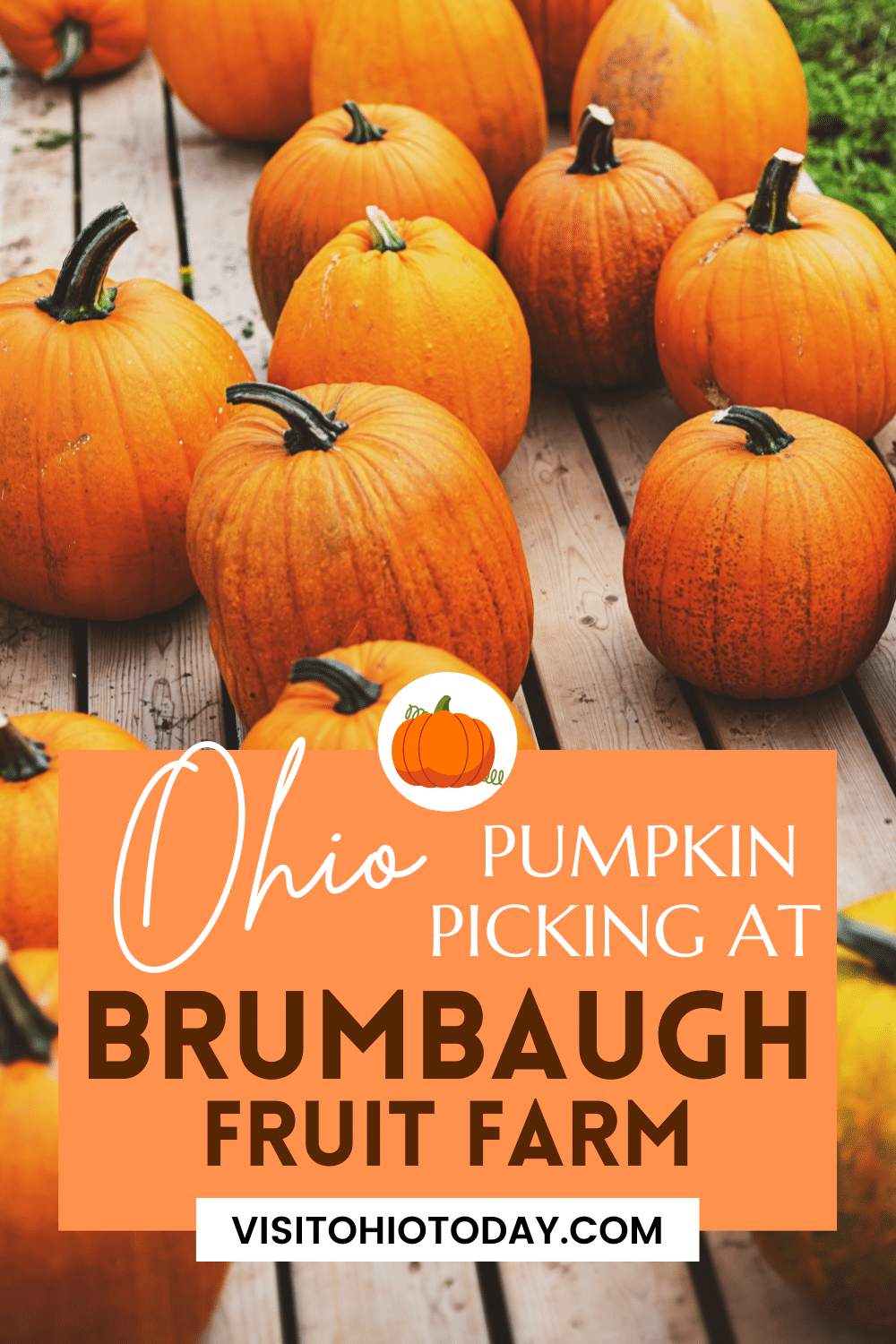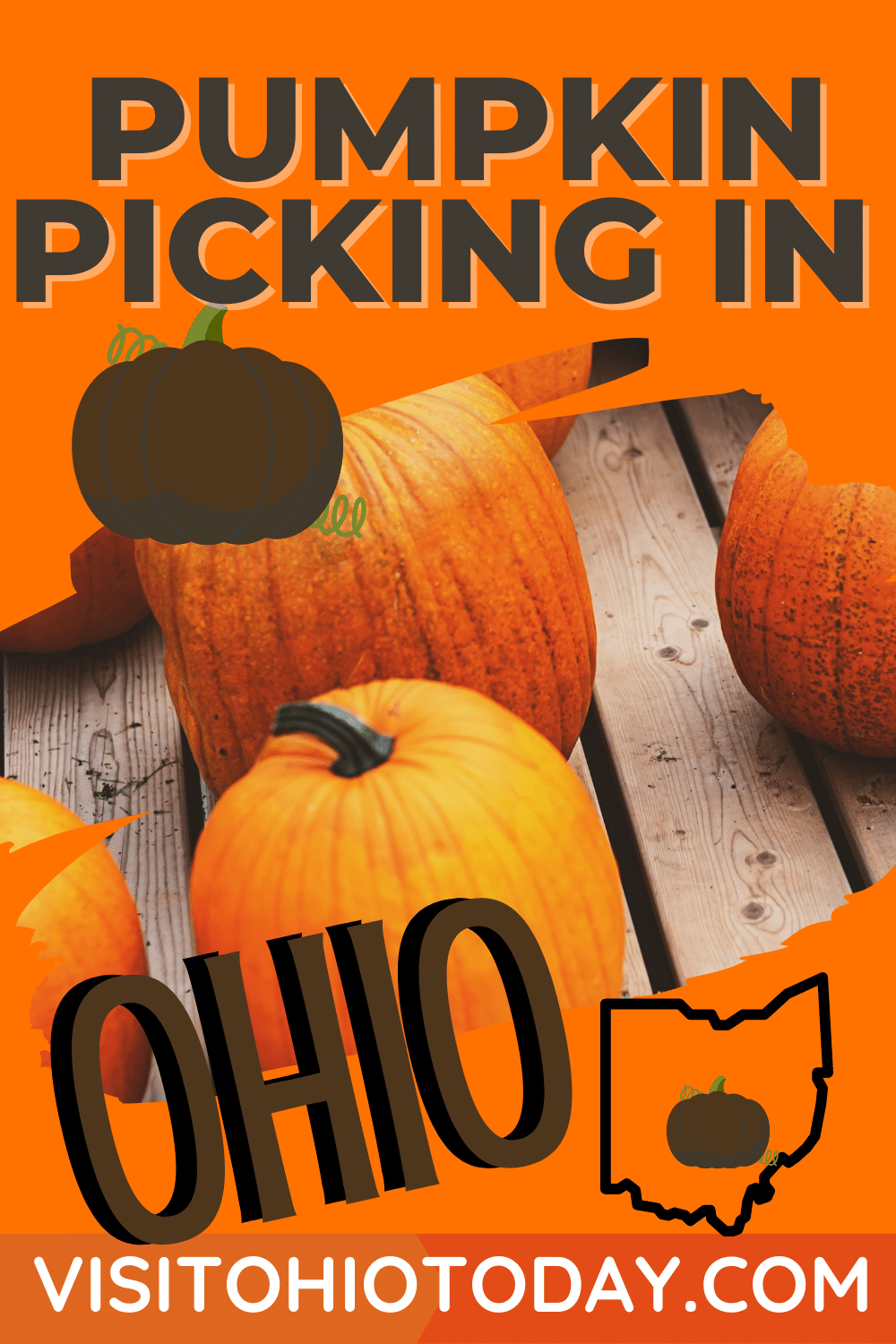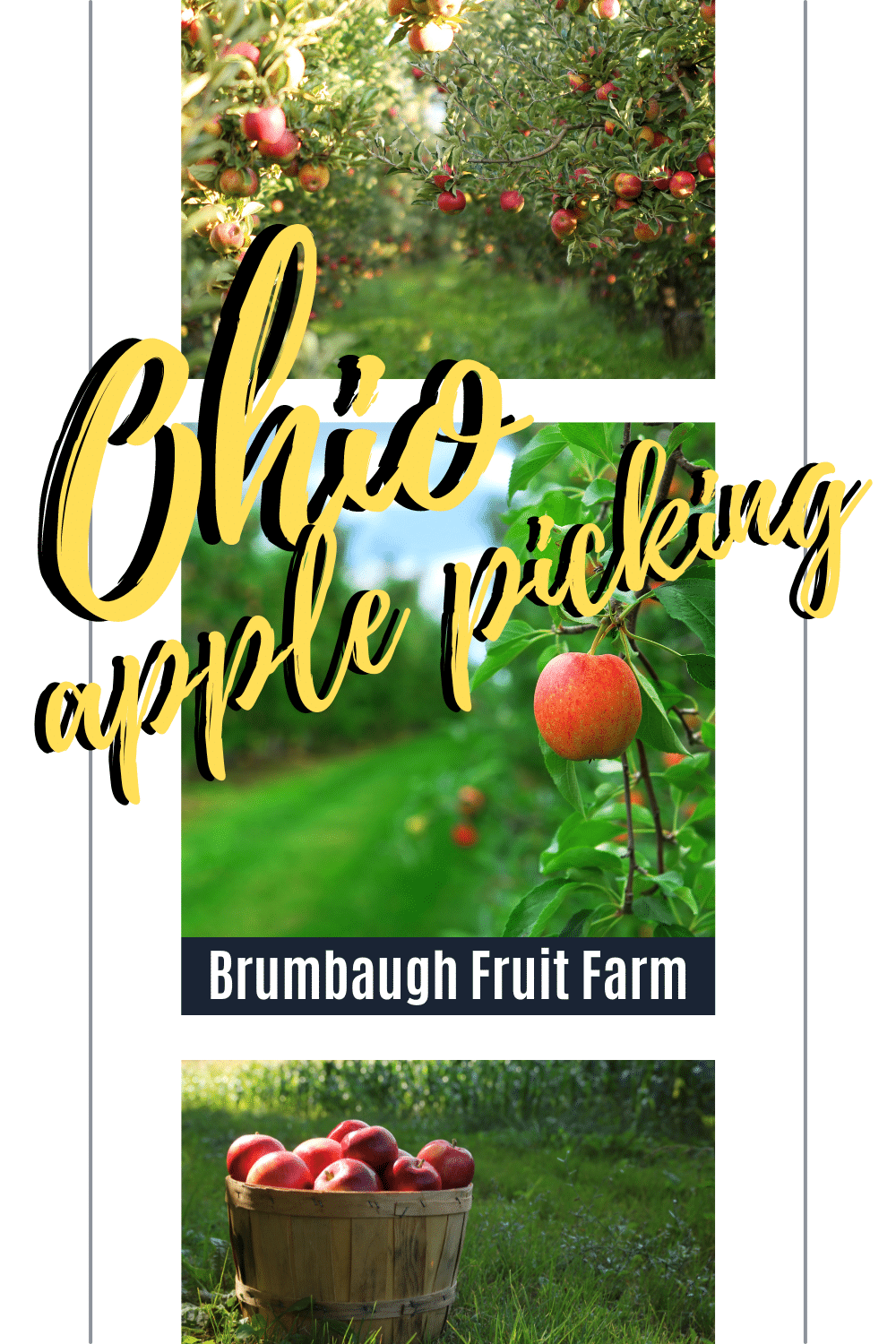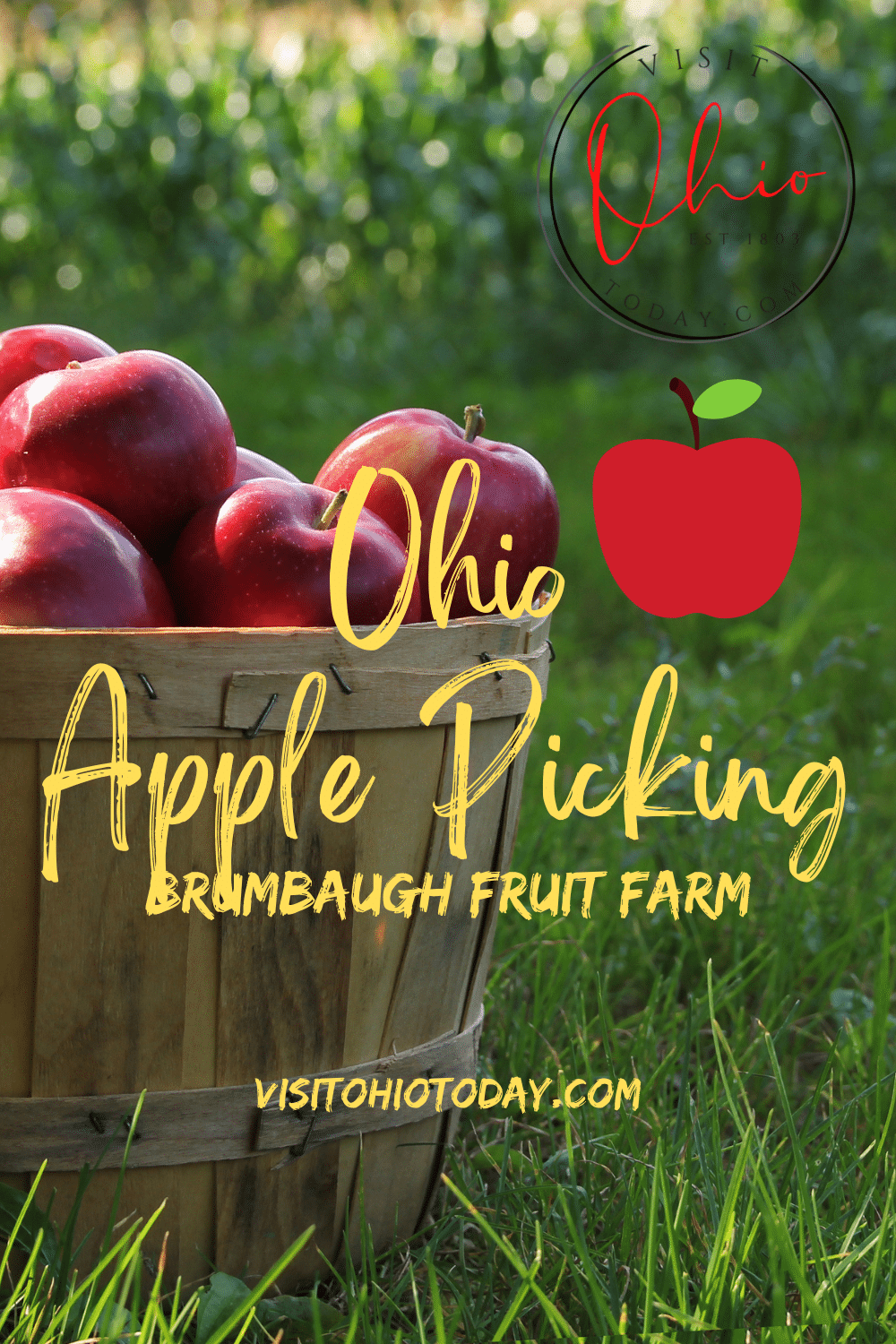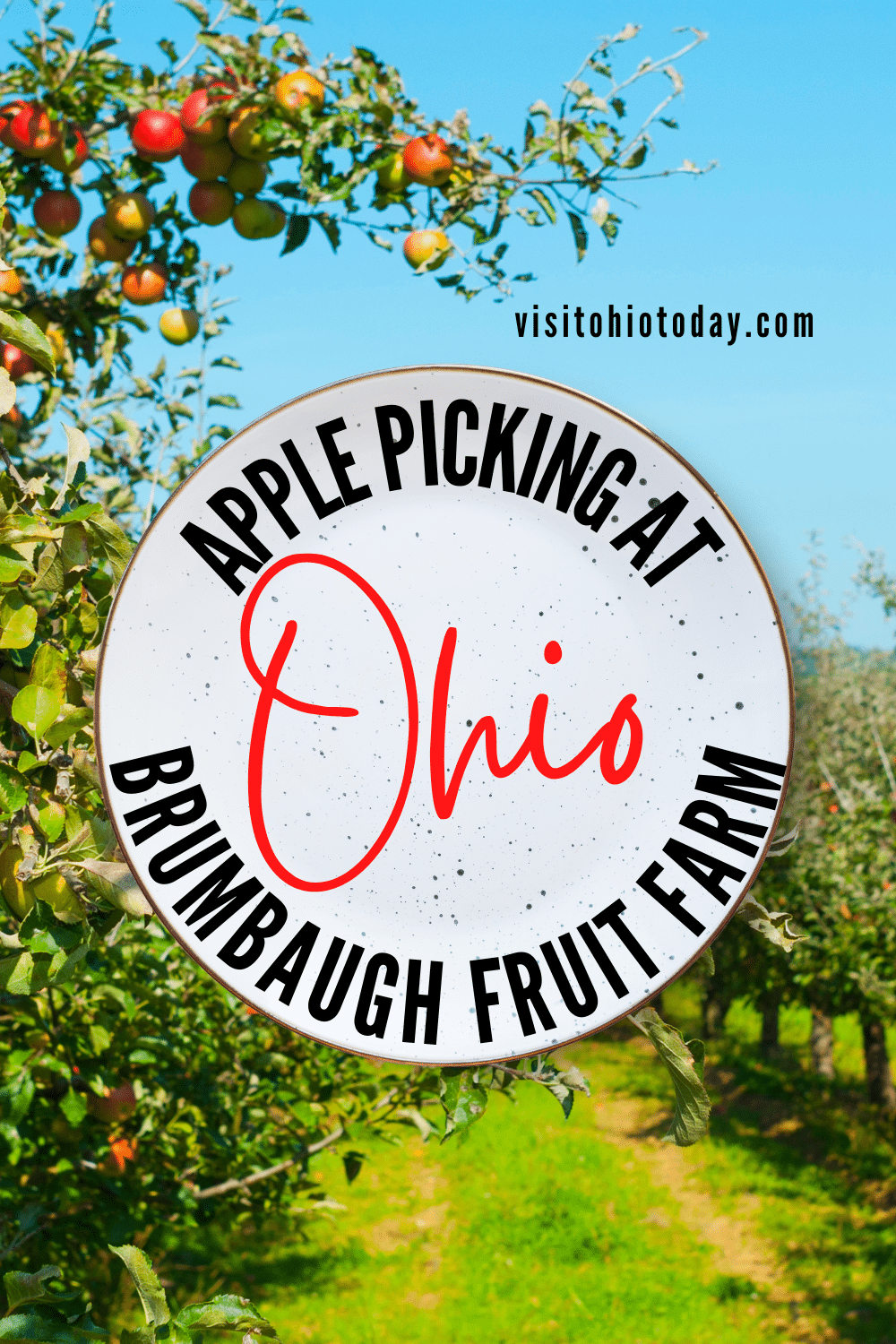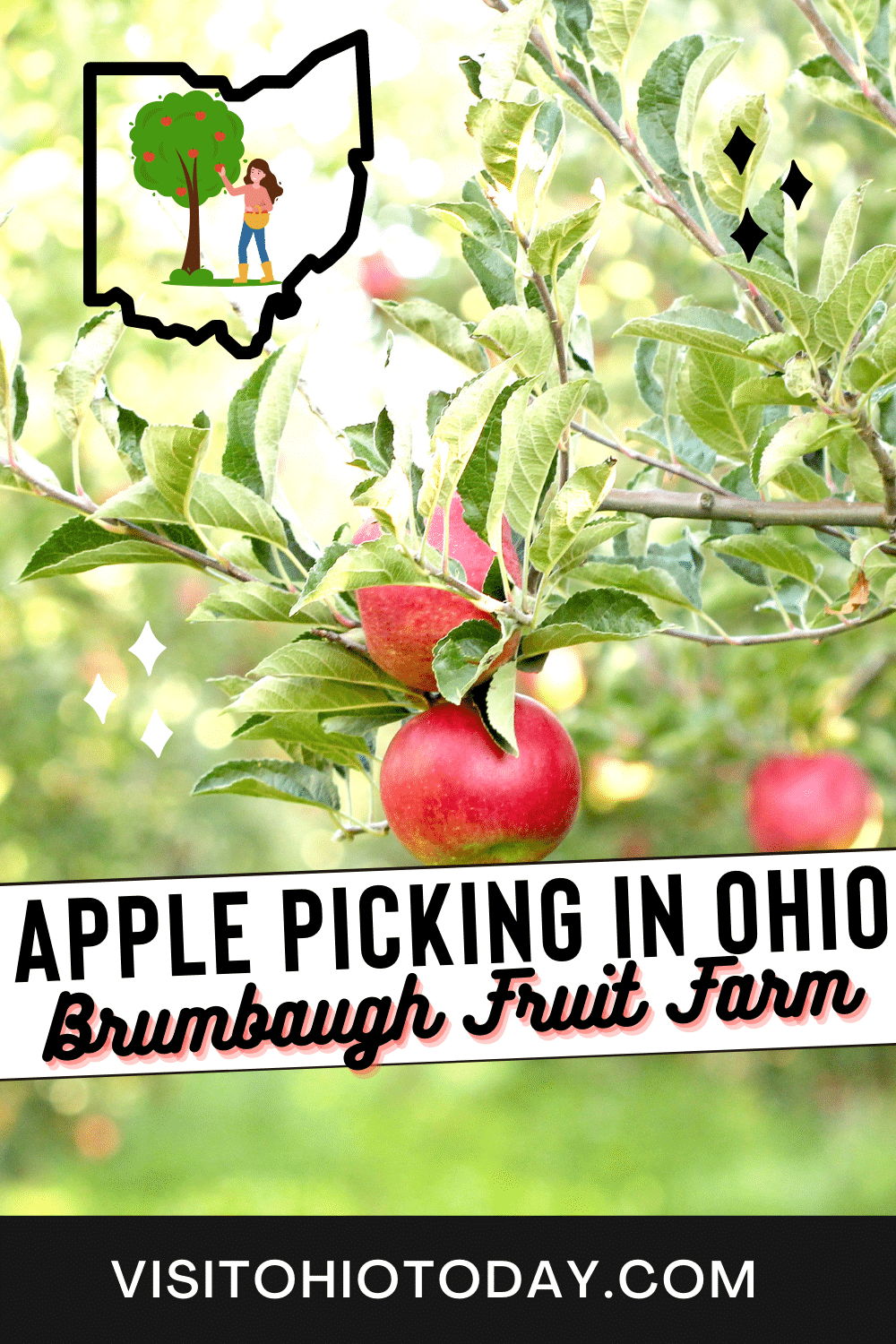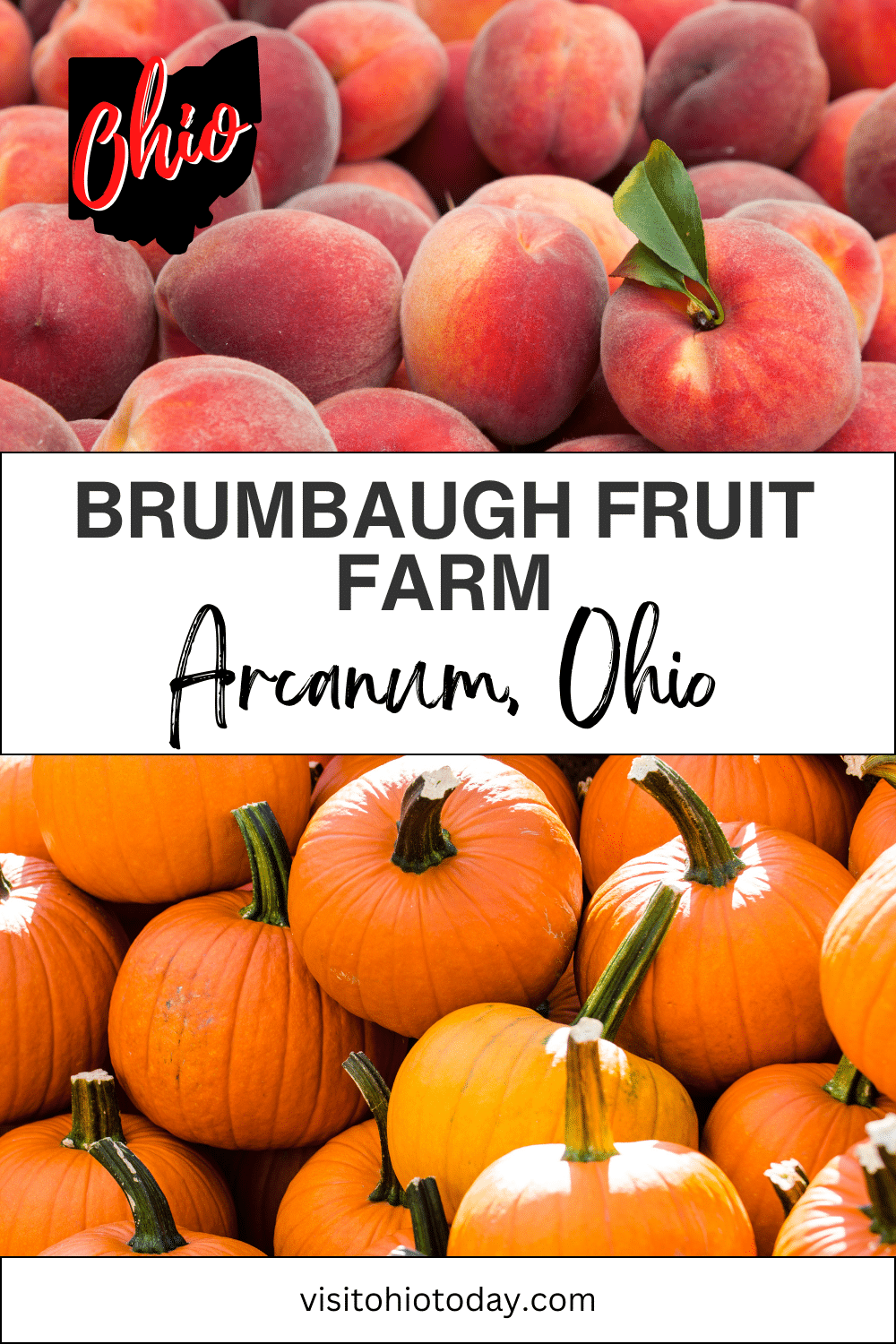 Last Updated on August 30, 2023 by Cindy
Brumbaugh Fruit Farm is located in Arcanum, Ohio. At Brumbaugh Fruit Farm you can find lots of fun activities and Fall themed food.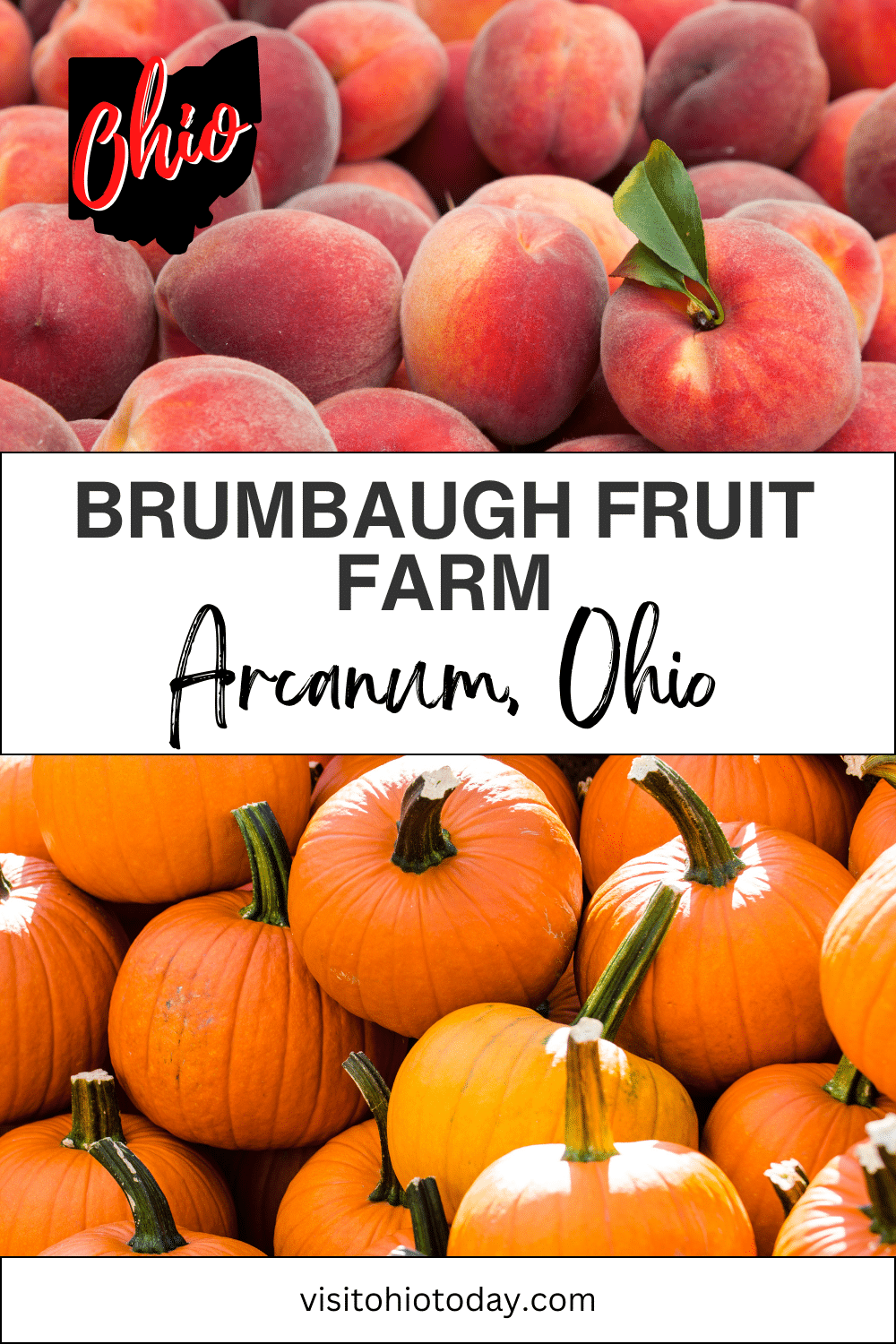 Visit Brumbaugh Fruit Farm
William Brumbaugh has been working with fruit and vegetables since childhood when he picked them from his mother's garden in the 1940s.
In the early 1960s, William and his wife Jeanie started Brumbaugh farm, just outside of Arcanum. From a small orchard, the farm is now a diverse family enterprise.
Farmer's Daughter Bakery offers apple dumplings, apple fritters, doughnuts, pies, pastries, and much more.
The bakery is open year-round Monday to Friday, and weekends during September and October.
The market sells goods, including home-grown peaches, apples, and pears.
The market is open Monday to Saturday, July and August, and includes Sundays during September and October.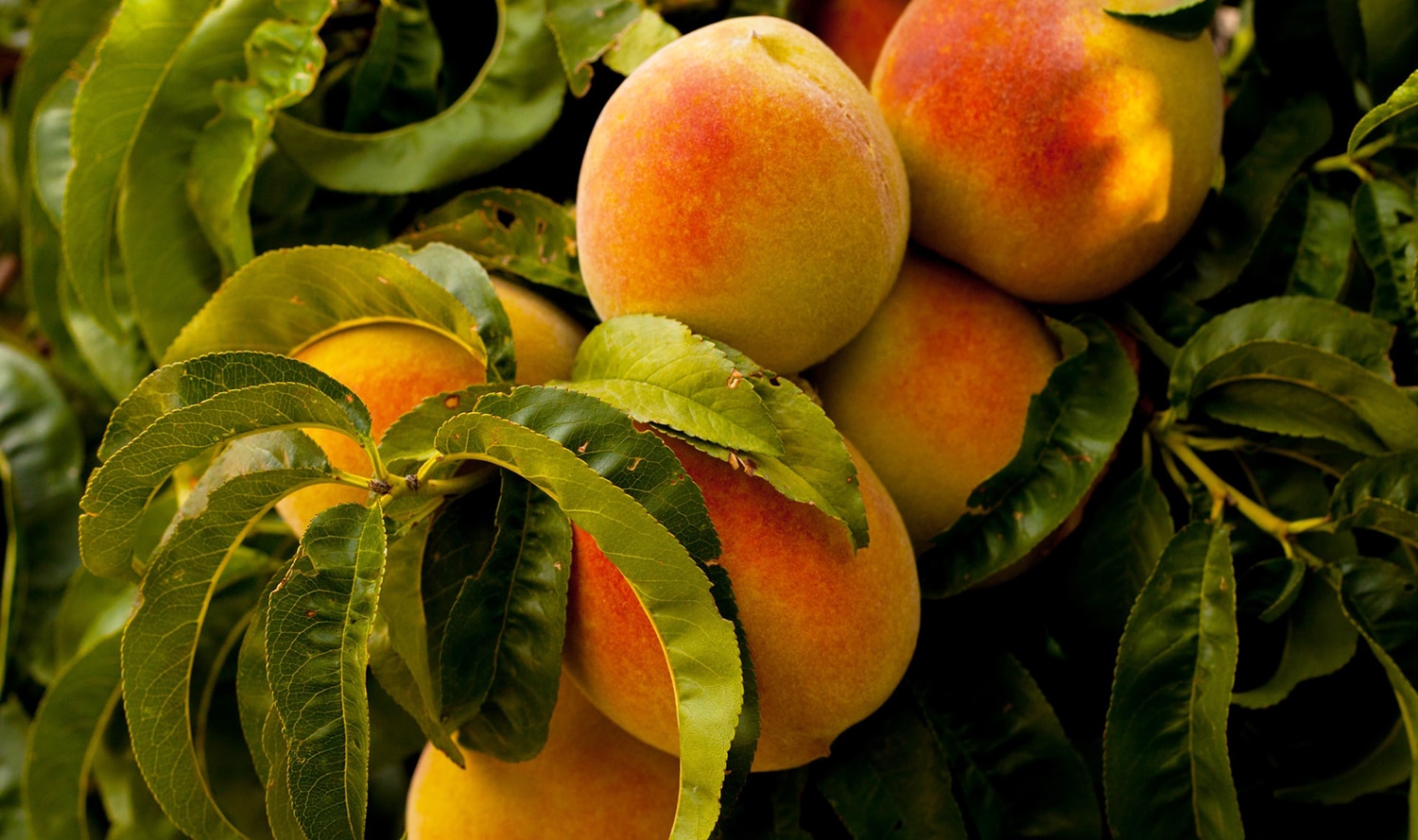 Image credit: Ian Baldwin on Unsplash
Directions to Brumbaugh Fruit Farm
Fun Activities at Brumbaugh Fruit Farm
There is nothing better than a crisp fall day in Ohio and spending it at a farm. Here you can find more than 20 fun fall activities. Prices may vary, but admission is typically around $12 a person for all activities, and the over 65s and under 3s get in free. At those prices, it makes for an affordable family experience!
Monster Mountain
You can climb to the top of this giant man-made mountain, take in the views, and then slide down the 40-foot tunnel!
Kiddie Korn Maze
This little maze is designed for kids who do not want to attempt the larger 5-acre corn maze! Children will work their way through the maze by identifying colors, adding, subtracting, and counting! It is fun and educational!
Kinda Kooky Korn Maze
If you love corn mazes, this 5-acre corn maze might be your favorite! If you want an extra challenge you can use the maze at dusk using a flashlight!
Rug Rat Tunnels
The tunnels are a fun activity and are perfect for anybody who loves to go burrowing!
Pumpkin Express
Nothing completes a fall farm experience better than a hayride! Head over to the haywagon area and take a ride to the pumpkin patch! You can take your time picking out the perfect pumpkin.
Ole' Fishin' Hole
The hole is a rental area at Brumbaugh Fruit Farm. This pond and campfire area is set up perfectly for large groups to enjoy fishing, volleyball, and hot dog roasts! Call ahead for reservations.
The Crib
The corn crib area is designed for those dads (and moms) who want to spend time with their family, but also want to check on their favorite sports team score. The corn crib is the place to do that as well as enjoy some refreshments and snacks too!
Grandpa's Fun Acre
If you like the chill of haunted things, you can treat yourself to a scare at the Haunted House. Be sure to visit Winne's Cracked Corn Box and other activities in this area.
Storybook Forest
The Storybook Forest is the perfect place to enjoy your favorite storybook characters and learn some nature facts.
Billy Bee's Flight O'Fun
Want to learn what it is like to be a bee? At Billy Bee's Flight O'Fun you can do just that! You will also learn about the importance of honeybees and their role in Ohio orchards.
The Fruit of the Room
Here, the whole family can go behind the scenes and see how the apples get in from the orchard and how they are used to make apple cider!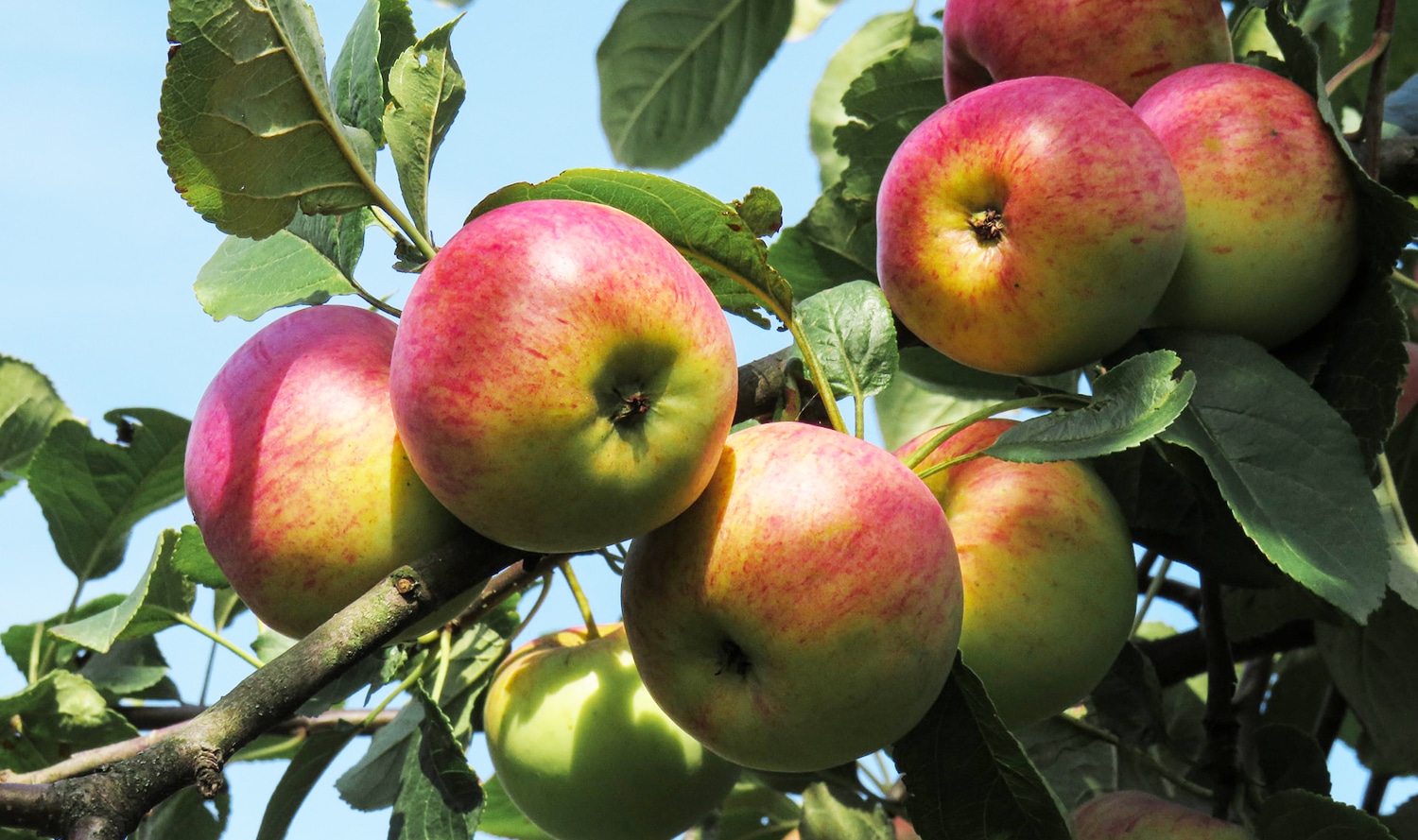 Image credit: Anastasiya Romanova on Unsplash
Types of Apples at Brumbaugh Fruit Farm
When you come to Brumbaugh Fruit Farm you can expect a large variety of apples throughout the fall season. Typically you will see:
Rome
Mutzu
Honeycrisp
Granny Smith
Winesap
Jonagold
Jonathan
Yellow Delicious
What others are saying about Brumbaugh Fruit Farm
"We have been here for two straight years and the kids love it…" MS (Dayton)
"Best orchard around…" ST (New Madison)
"Brumbaugh Fruit Farm in the fall is fun for the whole family…the kids can enjoy endless activities" A (Arcanum)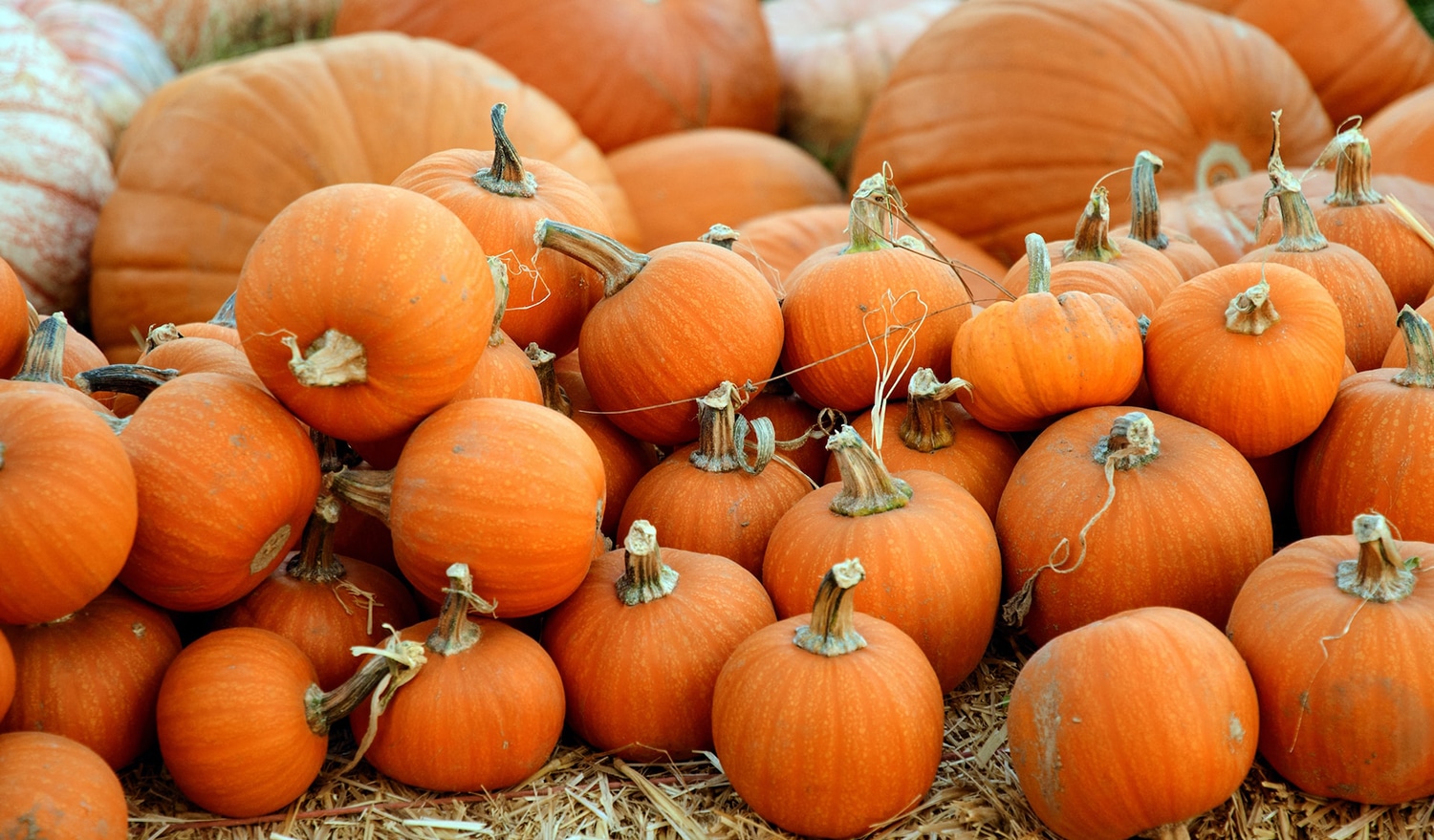 Image credit: Mark Duffel on Unsplash
Where is Brumbaugh Fruit Farm located?
Let's Visit Brumbaugh Fruit Farm
Have you visited Brumbaugh Fruit Farm? We want to know about your visit! Did you taste-test some of the delicious baked goodies? What fun activities did your kids enjoy most?
Leave a comment below letting us know about your experience!
Check out our article for more pumpkin patches in Ohio.
There are lots of farms in Ohio that welcome visitors, we suggest Fleitz Pumpkin Farm, Kingsway Pumpkin Farm, and Rittman Orchard.
Did you know you can even go Grape Picking In Ohio? Check out the post for our "pick of the crop"!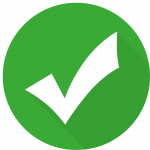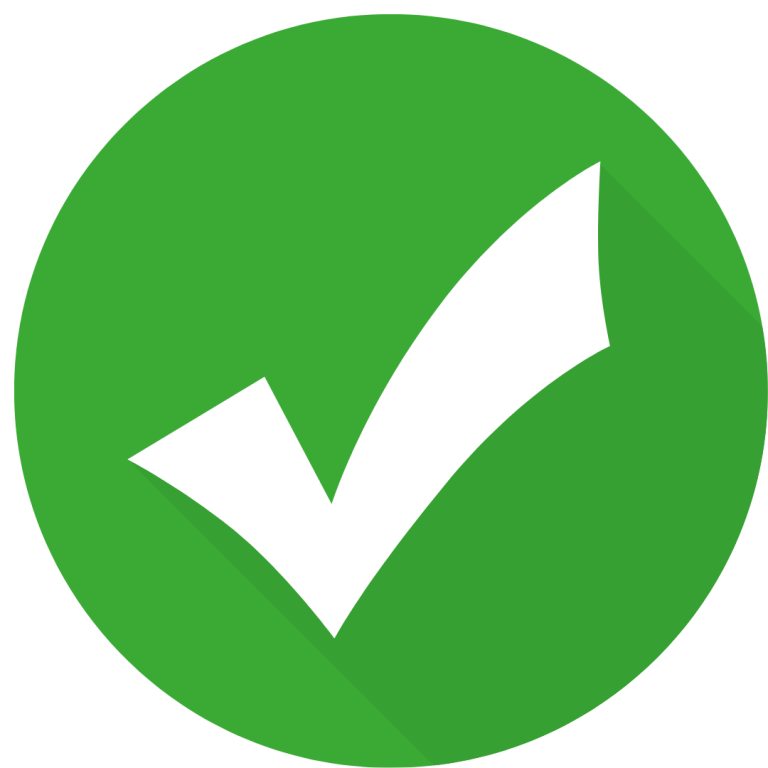 Hello! We have done our very best to ensure that the accuracy of events, hours, addresses, etc are up to date. Please know that information can change due to weather, updated health and safety challenges, etc. If you find incorrect information, please send us an email and we can get it updated.
To be updated and stay connected, subscribe to our newsletter.