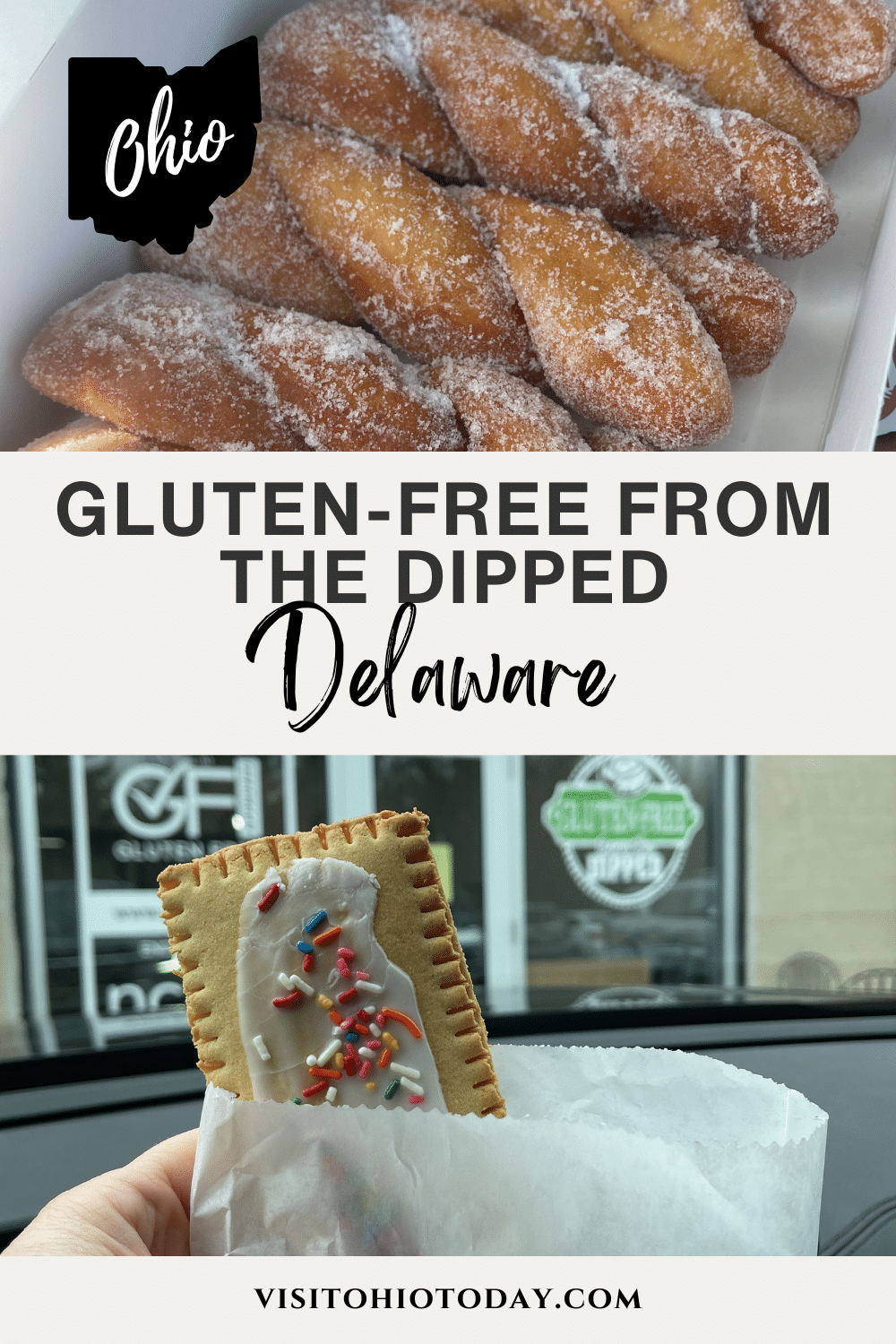 Gluten-Free from The Dipped is a family run, gluten-free donut bakery in Delaware, Ohio.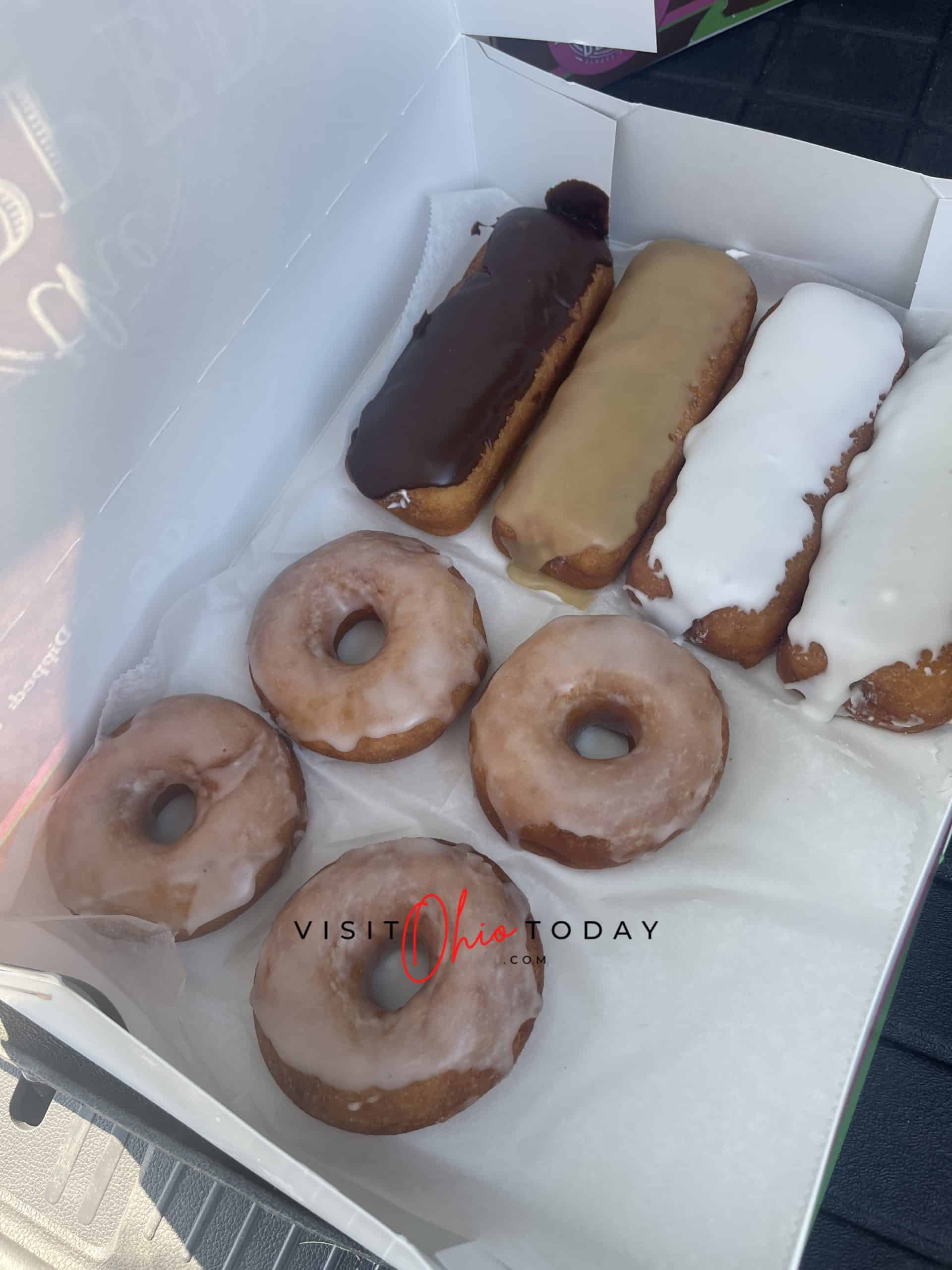 Gluten-Free from The Dipped is a family run bakery. Owner Jeni Reida began baking gluten-free when her daughter was diagnosed with Celiac Disease in 2008.
The family opened The Dipped Donut in 2019 and dedicated one day each month to serving the GF community. Their products became so popular, they opened an independent gluten-free facility to prevent any risk of cross contamination. Gluten-Free from The Dipped was opened in 2022.
All ingredients are carefully researched to ensure everything is truly gluten-free, and they keep their facility meticulously clean to further prevent cross contamination. The family and the staff continue to learn about all things gluten-free and about Celiac Disease.

At this time there is no indoor dining, only takeaway is available. They produce a range of donuts, as well as other cakes and pastries such as pop tarts and fruit pies, and their amazing cinnamon rolls that people travel from all over to try!

They also offer a large range of frozen hard-to-find GF products for sale here.
If you love donuts but don't need to eat gluten-free, The Dipped Donut is right next door. Here they make donuts to order. You choose your topping, and they say: 'No combination is too crazy or wild for The Dipped Donut.'
If you are traveling through Ohio and making your way to Chicago, be sure to check out these gluten free restaurants in Chicago. I am personally gluten-free and have visited a few of them!
Where is Gluten-Free from The Dipped Located?
Address: 256 S. Sandusky St, Delaware, OH 43015
Note: The Facebook page link above is a private group that you would have to join, but there is information about Gluten-Free from The Dipped on The Dipped Donut's Facebook page.
More Places to Visit in Central Ohio
Central Ohio has something for everyone, so while you're here, you may like to visit the Ohio Village, or check out the Wineries in Madison, or maybe have a fun day discovering Things To Do In Dublin Ohio.
Check out more small businesses in Ohio - The Boot Shop Outlet Hocking Hills, The Pearl Dublin, Lofts Coffee Company and Roastery, Yutzy's Farm Market, Kampfire Coffee Roasters, and Cork and Tap Excursions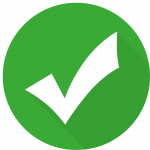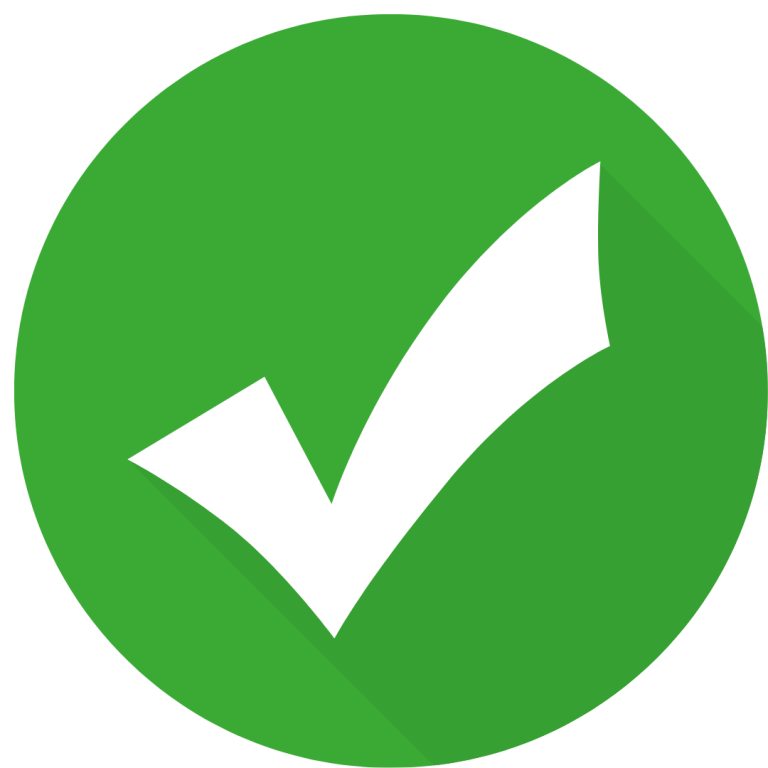 Hello! We have done our very best to ensure that the accuracy of events, hours, addresses, etc are up to date. Please know that information can change due to weather, updated health and safety challenges, etc. If you find incorrect information, please send us an email and we can get it updated.
To be updated and stay connected, subscribe to our newsletter.