Grape Picking in Ohio
This post contains links to affiliate websites, such as Amazon, and we receive an affiliate commission for any purchases made by you using these links.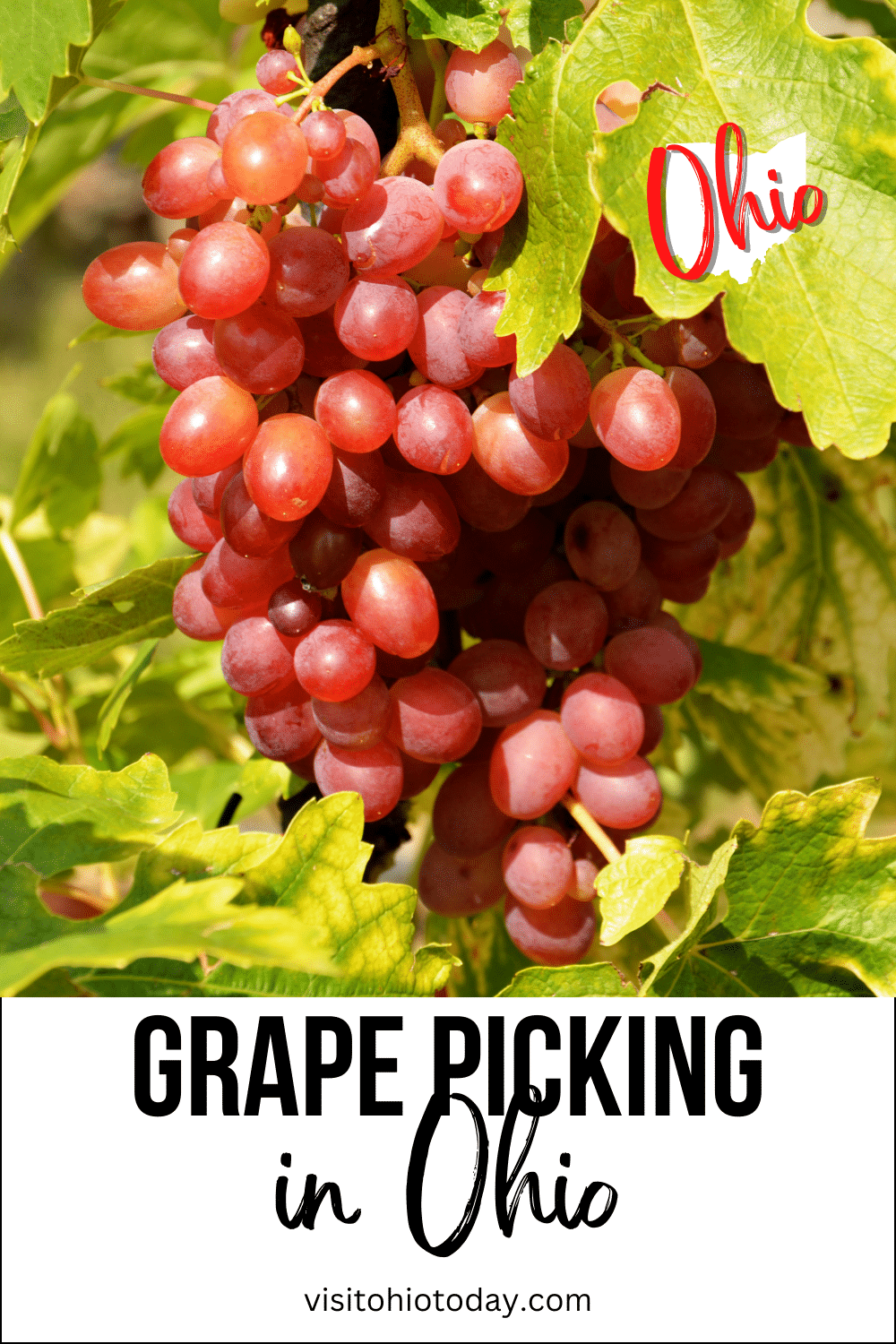 Grape Picking in Ohio happens typically during the summer. Ohio has a handful of places where you can pick your own grapes. Read on to find out about some places to pick grapes in Ohio.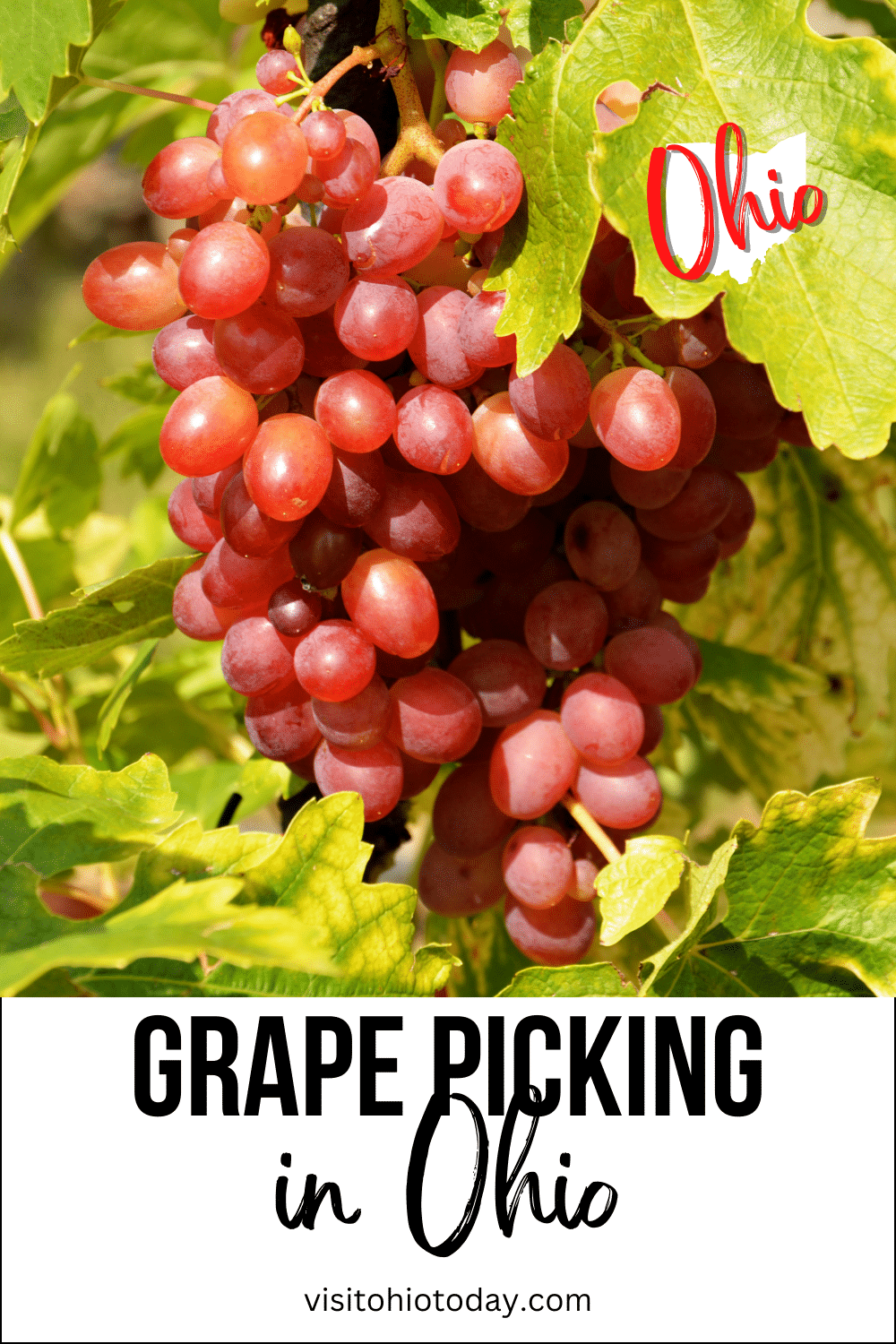 Let's Go Grape Picking!
Picking grapes can be a lot of fun but it is also a lot of work! When you arrive at the grape-picking location, check in with the business staff first. The staff can relay important information such as where to pick and where NOT to pick.
Generally, if you are picking table grapes, they are harvested in bunches, you will not be picking single grapes. You have to harvest table grapes with snippers. The grape vines are easily hurt and can be damaged during picking if you are not careful. If grape bunches are torn from the vine it can cause an infection of the vine. For table grape picking be sure to call ahead to see if you need to bring your own pointed-nose scissors or if the location provides them.
When heading out to pick grapes in Ohio, be sure to dress for success! We are talking about wearing comfortable shoes that can get dirty. Wear comfortable clothes that will protect you from the sun and clothes that are okay to get dirty or stained. We always recommend a big floppy hat for sun protection!
Local Grape Picking Map
Grape Picking in Ohio
Wesler Orchards and Farm Market
At this orchard and farm market not only can you pick grapes, but apples as well!
Shimandle Farms
This is also called Covered Bridge Farms. This area has some wonderful wineries, be sure to plan some extra time to visit the local Ohio wineries and sip some local wine.
Address: 1517 Lafevre Road Harpersfield, Ohio, Geneva, OH, 44041
Phone: 440-466-8982 | Facebook
AB Phillips & Sons Fruit Farm
The farm offers raspberries, cherries, peaches, table grapes, pears, prunes, and apples.
Address: 30 East Main Street, Berlin Heights, OH, 44814
Phone: 419-588-2329 | Facebook
Ransom Sage Farm
Ransom Sage Farm offers pick-your-own grapes in many varieties. The well-known Concord variety is available, but why not try the not-so-well-known varieties too? At this farm, you can pick your own raspberries, blueberries, apples, and dahlias as well as grapes. There is also a U-Pick Everything option. You can pick a few of everything that is in season, except raspberries because of crushing in the basket.
Be sure to check their Facebook page for seasonal information.
Address: 505 Rt44 (Center Street), Chardon, OH 44024
Monnin's Fruit Farm
At this farm, you can pick Ferdonia and Niagara grape varieties. They offer many other pick-your-own produce throughout the season. They also have a store where you can buy the most beautiful hanging baskets among many other things!
Be sure to check out their Facebook page for seasonal dates and opening hours.
Eddy Fruit Farm
Here you can pick Concord grapes in the summer, as well as a host of varieties of apples.
They host some events for children throughout the year, including 'Story Time' – normally on various dates throughout August.
Great people! Great place! I visit every year mutiple times for fresh, farm raised fruits and veggies! Also have locally sourced beef and pork in the freezer and fridge! Ring bologna, cheddar cheese and crackers! Can't forget to mention all the local home baked goods they also offer! Living heads of lettuce, yum! Great place, worth the stop!

Debbie Moore (Google)
Cindy's Insider Ohio Tips
Fruit picking is very popular in Ohio, but sadly grapes are not grown as much as they used to be in many parts of the state. Grab the opportunity to pick yourself some grapes before this activity becomes obsolete in this state. Don't panic though, the winery trade in Ohio is still thriving!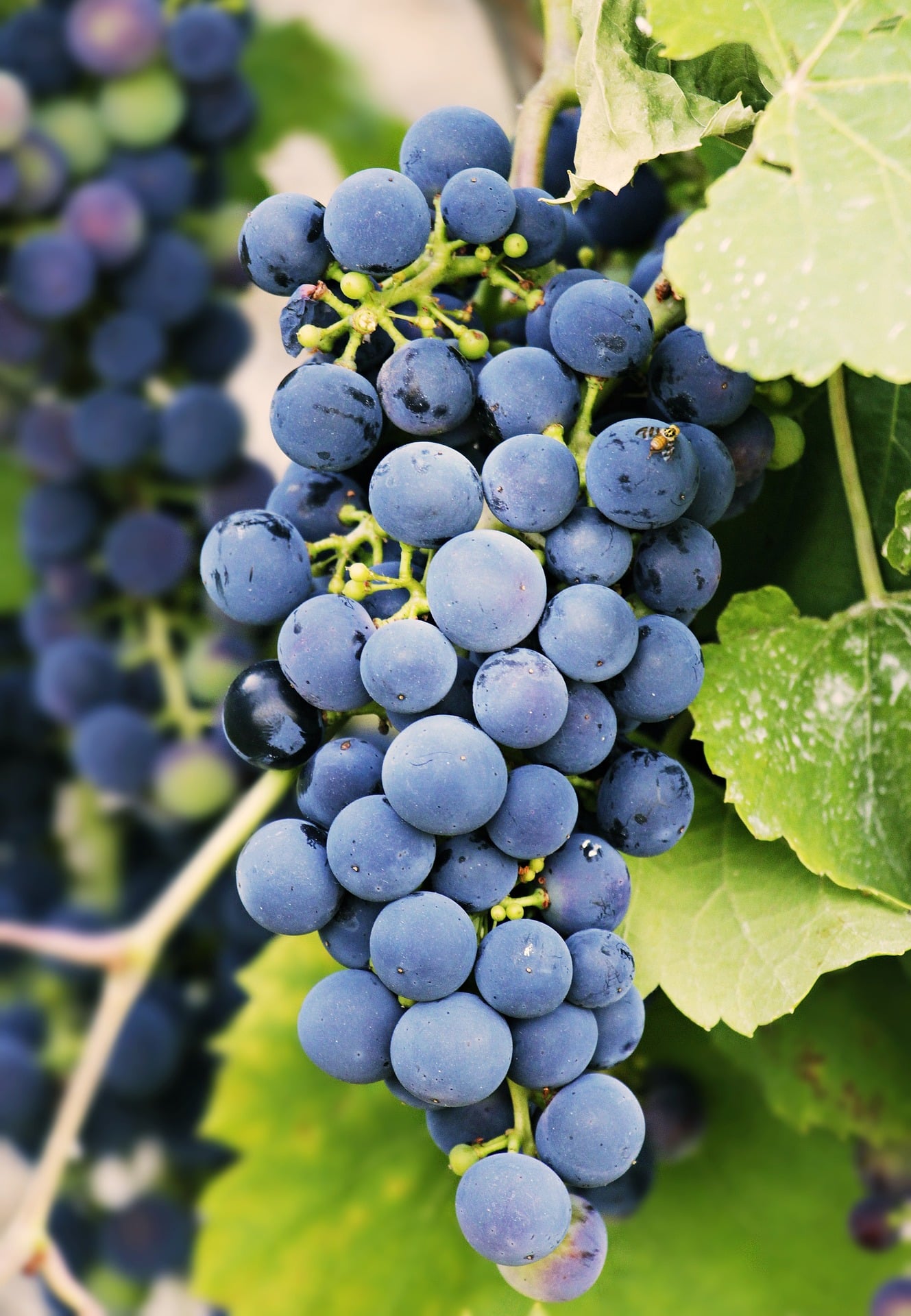 Ohio Orchards
For your fruit-picking needs, we have lots of suggestions!
Try Brants Apple Orchard, Rittman Orchard, or Bauman Orchards for a fun day of apple picking!
If you love grapes, then chances are you might like wine if you are of legal age. If so, be sure to check out our Ohio Wineries section as well as our Ohio Orchards section for more You Pick Options.
Hello! We have done our very best to ensure that the accuracy of events, hours, addresses, etc, are up to date. Please know that information can change due to weather, updated health and safety challenges, etc. If you find incorrect information, please send us an email at [email protected], and we can get it updated.

To be updated and stay connected, subscribe to our newsletter.