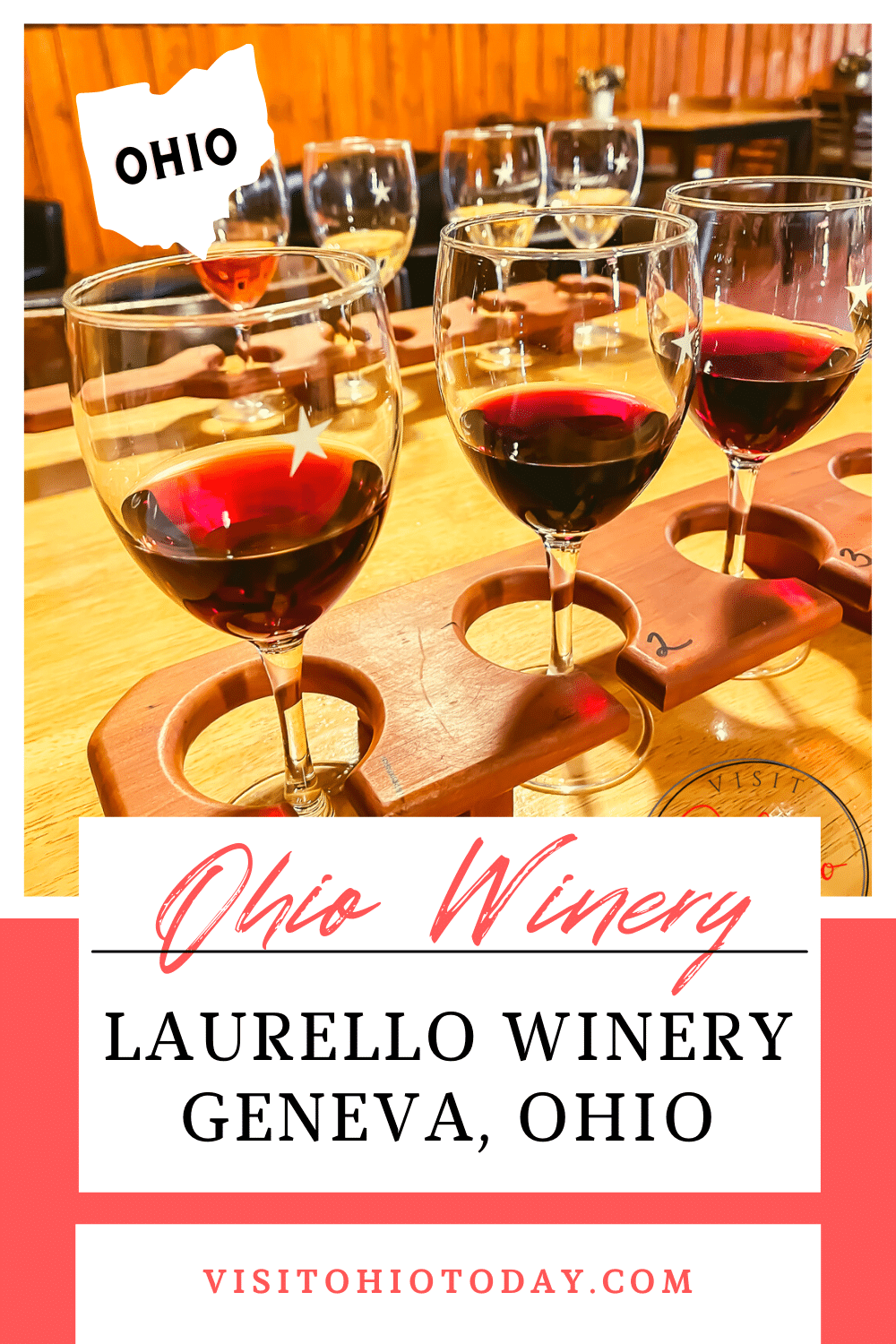 Laurello Winery is a boutique winery located in Geneva, Ohio that boasts a large outdoor and indoor seating area. Visitors can enjoy staying onsite to be close to other Geneva Wineries.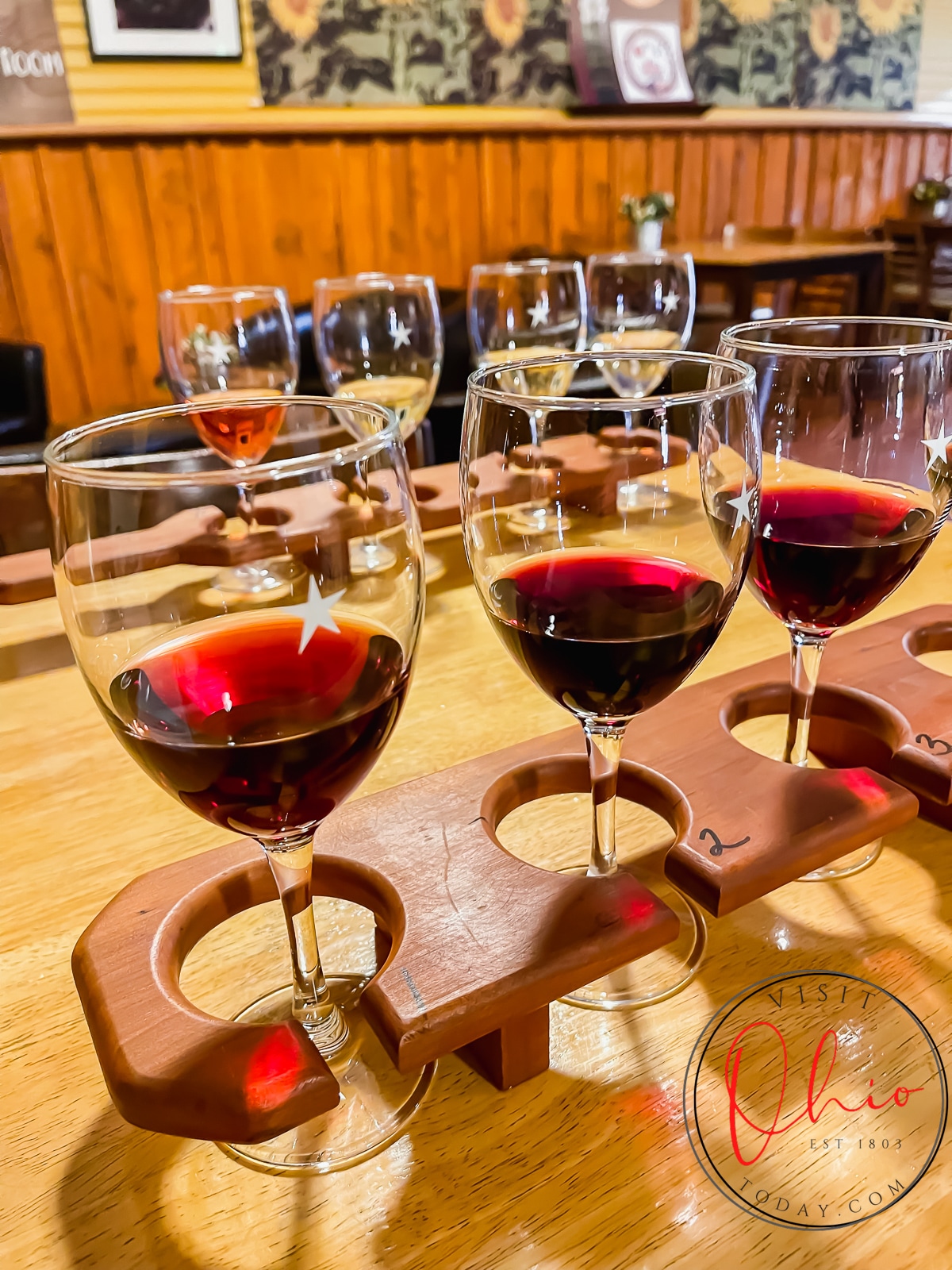 Visit Laurello Winery
Laurello Winery is a boutique winery located in Geneva, Ohio. It is a favorite to those who frequent Geneva Wineries. Laurello Winery is owned and operated by the Laurello Family.
On a personal note, I have visited Laurello Winery many times. This is one of my favorite Geneva wineries! My favorite time of the year to visit is when it is warm outside.
Laurello Winery has a large outdoor area that is perfect for relaxing, listening to local music and sipping on a local wine. There are tables available on the concrete patio, as well as picnic tables in the grassy area. Feel free to bring your own lawn chairs or a blanket to use in the grassy area.
When the weather turns cooler, you can head inside where Laurello Winery also has ample seating. They have three different seating options inside. You can cozy up next to the fireplace on chilly days.
Laurello Winery Wines
At Laurello Winery you can find many wines with Ohio grown grapes, such as an off-dry Riesling, Pinot Grigio, Christopher Meritage Blend as well as other white wines and red wines aged in French oak barrels.
Laurello Winery Also produces Ice Wines as many of the Geneva wineries do. When it comes to award winning wines, Laurello Winery is proud of their unique Habanero Ice Wine called "Simply Mad."
Cask 1021 (red)
Cosmo Super Tuscan Red Blend
Cosmo Bourbon Barrel Aged Dry Red
Pinot Noir 2019 GRV (red)
Christopher II Meritage (Grand River Valley) Reserve (red)
Naso Rosso Semi-Sweet Red
Montepulciano (red)
Chambourcin (red)
Cabernet Franc (red)
Naso Bianco Off-Dry White
Illuminata Off-Dry (Grand River Valley) (white)
Peach Riesling (white)
Green Apple Riesling (white)
Pinot Grigio Grand River Valley (white)
Mia My Angel (white)
Riesling Off-Dry (Grand River Valley) (white)
GRV (white)
Connie's Blush
Chardonnay 2020
Chardonnay 2017 (unoaked) (white)
Viognier (unoaked) (white)
Sparkling Pinot Noir Rose
Pinot Noir Rose
Gewurztraminer 2019 (GRV) (white)
Grace Dolce (ice wine)
Simply Mad (ice wine)
Sweet Genevieve (ice wine)
KSU 17 Degree (ice wine)
Want to enjoy Laurello Winery Wines but can't make a trip to the winery? You can shop at their online store!
Laurello Winery Food Menu
During warmer months, Laurello Winery has an outdoor kitchen window for food sales. Food sales are also available inside. Laurello Winery does not accept reservations.
At Laurello Winery you can find gluten free and vegetarian options. Their menu has items like an artisan cheese board, antipasto board, simply mad habanero cheese plate, artichoke dip, meatballs, bread tray, buffalo chicken dip, million dollar dip, warm pretzels and several salads.
When it comes to sandwiches at Laurello Winery, they also have gluten free options with their sandwiches. You can find a meatball panino, Lorenzo (gf), vegetable panino (gf), Caprese (gf), chicken Sandwich (gf) and a seasonal veggie sandwich (gf).
Laurello Winery also has delicious pizza! If you are gluten-free you can get a gluten-free crust or a gluten-free cauliflower crust. There are also gourmet pizzas available such as Margherita, Veggie Pizza and Special Pizza.
Hungry for dessert? Laurello Winery has some sweet desserts such as gourmet cookies and chocolates. On a previous occasion when I visited, there was a gluten-free option for desserts as well.
Laurello Winery has a TON of food options, so come hungry!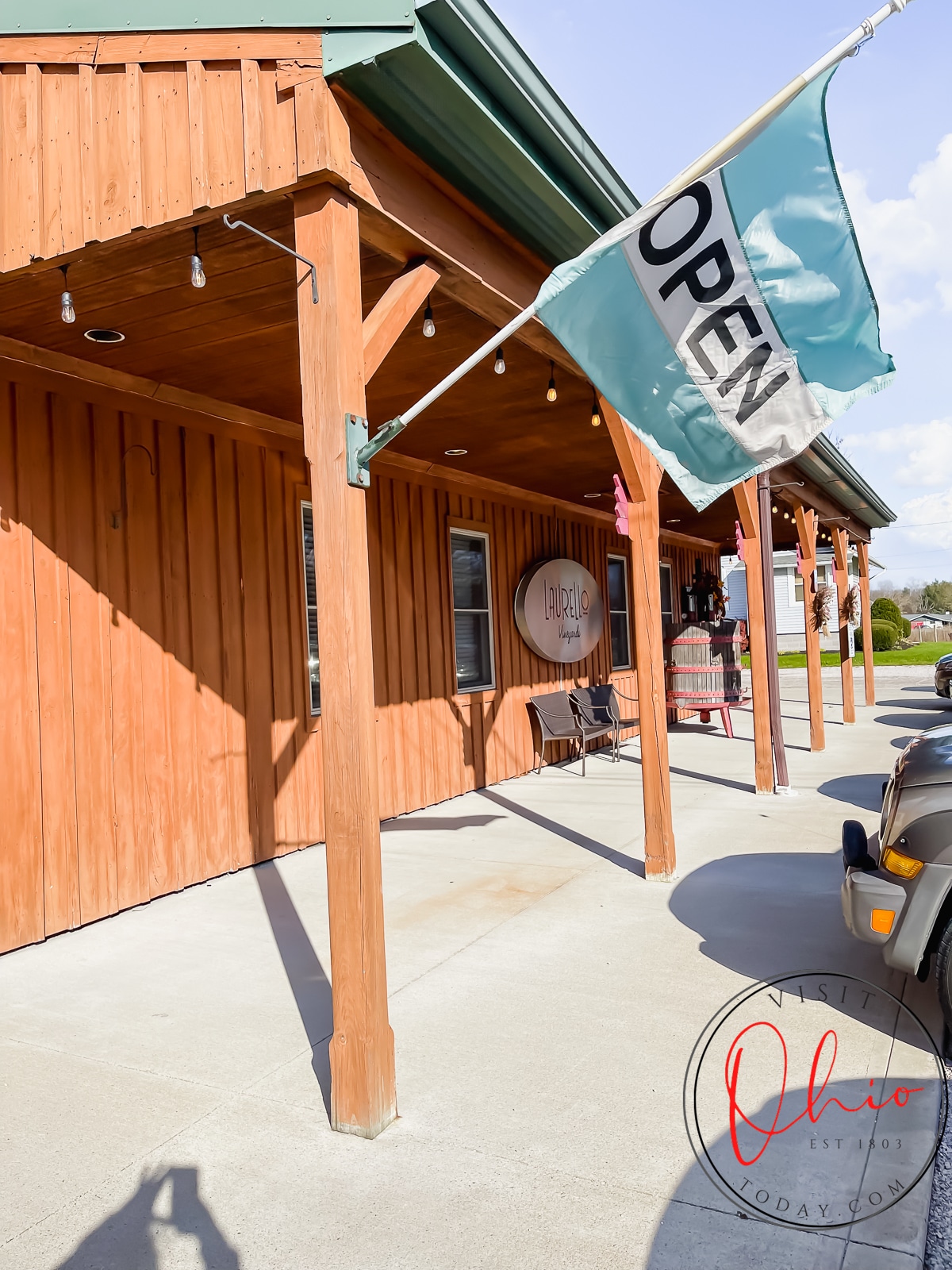 Where is Laurello Winery?
Laurello Winery is located at 4573 State Route 307 E, Geneva, Ohio 44041 - 440-415-0661 - Website
Wineries in Ohio
If you are looking for more wineries in Ohio, we have got you covered. Below is our comprehensive map of wineries in Ohio! If you do not see your favorite on the list, send us an email at team (at) visitohiotoday (dot) com If you want to level up your wine tasting knowledge, we recommend you read this book.
Grand River Valley
The Grand River Valley located in northeastern Ohio, previously covered by glaciers, now grows over 50% of Ohio's grapes and is the home of over 30 wineries. The micro-climate of the area is prime for grape growing due to the extended growing season. Many of the wineries offer events 12-months a year including tasting trails, live music, or pairing classes.
Winegrowers of the Grand River Valley
The Winegrowers of the Grand River Valley are a collaboration of Ferrante Winery and Ristorante, Debonne Vineyards, Grand River Cellars Vineyard and Restaurant, Laurello Vineyards, and Cask 307 whose mission it is to education the local wine consumer on wines from the Grand River Valley. This group of wineries frequently put wine trails together where wine lovers visit each of the six wineries and they receive a wine tasting that is perfectly paired with some sort of food. Go to the Wine Growers of the Grand River Valley website for the current calendar of events.
How to taste wine
There are so many ways to taste wine, today we are sharing our simple beginner tips for how to taste wine. First, look at the wine. Note how the light may filter through the wine. Second, smell the wine. Are there any aromas you can pinpoint? Third, swirl the glass, then sniff again. Did any new aromas appear? Fourth, take a sip of the wine. Note how the wine feels in your mouth and how it tastes. Does the wine dry a certain part of your mouth, does it have an initial taste? Fifth and our final step is to swallow the wine and note if there is an aftertaste. Those are the basic beginner steps to taste wine.
Laurello Winery Rentals
A unique feature about Laurello Winery is that they also offer Laurello Premium Vacation Rentals. They have three properties located at the heart of the Grand River Valley wine region, which is perfect for staying overnight for a wine weekend! They also have four properties located within walking distance to the strip at Geneva On The Lake. I have personally stayed at a rental right next door to Laurello Winery. It was a nice sized house and fit three couples well. You can't beat the location! To find out more about the rentals, visit here.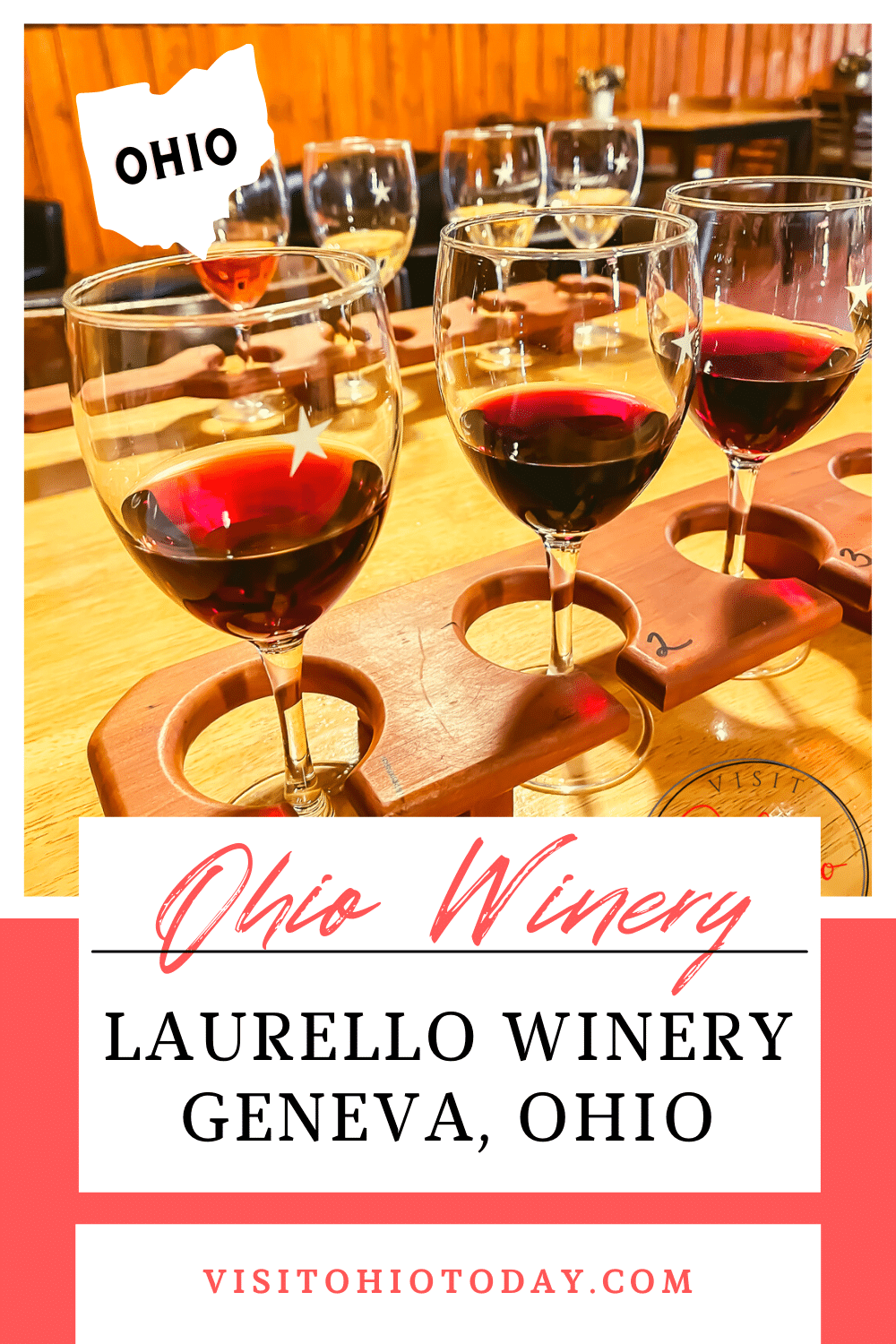 Let's go to Laurello Winery
If you have been to Laurello Winery we want to know what you thought! Which wine was your favorite! You do not have to pick just one! If you are interested in learning more about Wineries in Ohio you can visit our Ohio Wineries category page to plan your next wine tasting trip!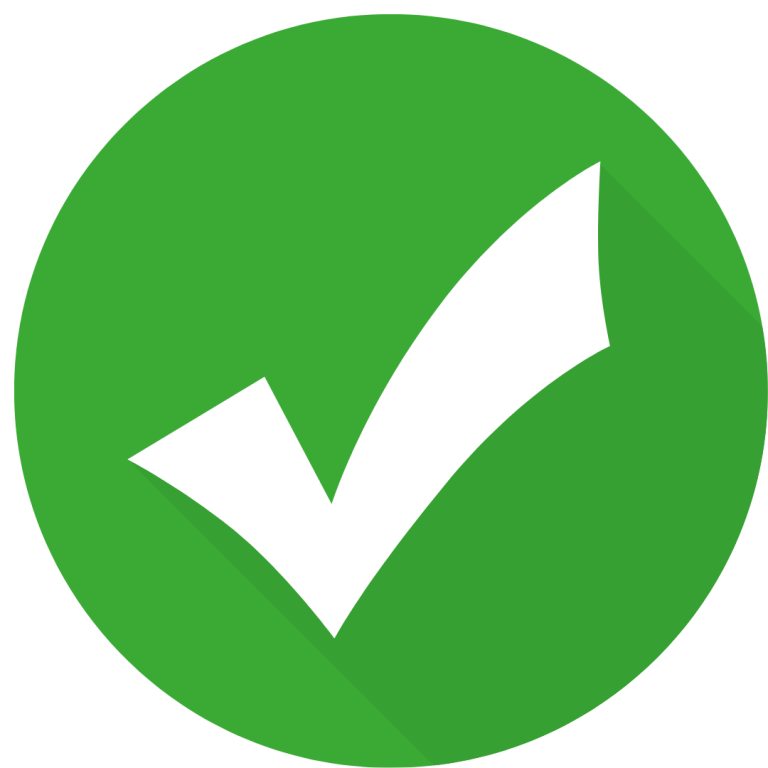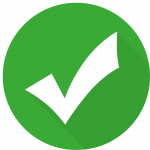 Hello! We have done our very best to ensure that the accuracy of events, hours, addresses, etc are up to date. Please know that information can change due to weather, updated health and safety challenges, etc. If you find incorrect information, please send us an email and we can get it updated.
To be updated and stay connected, subscribe to our newsletter.