Leeds Farm
This post contains links to affiliate websites, such as Amazon, and we receive an affiliate commission for any purchases made by you using these links.
Leeds Farm is North of Columbus and based between Delaware and Marysville by the US-36. There are a variety of activities including Hayrides and Pumpkin Picking!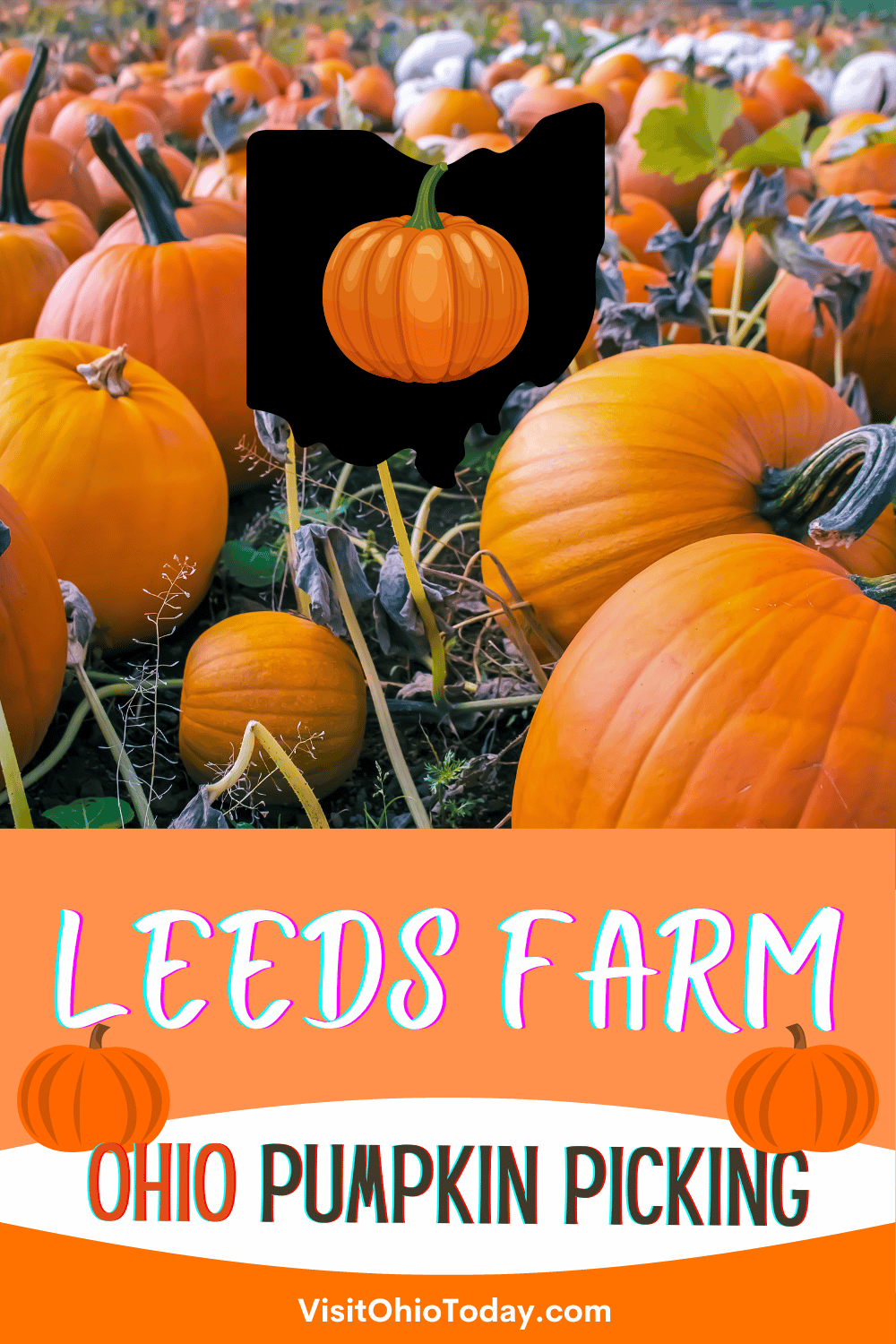 The Story Of Leeds Farm
Leeds Farm has a place in the history of Western Delaware County, Ohio. The farming operation began when the Great Depression of the 1930s hit the US. This was when the 1st generation of the Leeds family stayed to work the land. In 1964, the eldest of the Leeds boys, Bob, moved his family to Central Ohio.
In the early years, the family concentrated on growing traditional crops. Corn, soybeans, wheat, and even Hereford cattle were raised on the farm. Bob and his wife also raised their children on the farm. Bob's children decided to go into pumpkin farming. The first pumpkin patch was laid down in 1988. The kids decided to sell these pumpkins at the front of the farm.
Leeds Farm Today
In 1994, Rob and Christy Leeds invested money into some new land near Ostrander. It is this land that is now known as the Leeds Pumpkin Farm. The Leeds Pumpkin Farm acreage has a long history. The first farm was deeded in the early 1800's. The Barns were soon built after they received their deeds for the land. The original log cabin home was constructed in 1852.
The huge barn that is at the entrance of Leeds Farm was built in 1904. If you go into the barn you will be able to see beams. This barn was used to house the various animals that were kept at the farm at that time. Some of the animals were hogs, cattle, and horses. The Barn was starting to show its age as time went on and in 2004, it was decided that the Barn needed to be given some TLC and it was renovated.
Leeds Farm values its heritage and the farm is open each fall. The entire Leeds family has fond memories of growing up on the farm and they love to invite families onto the farm to see a small part of what living and working on a farm is like.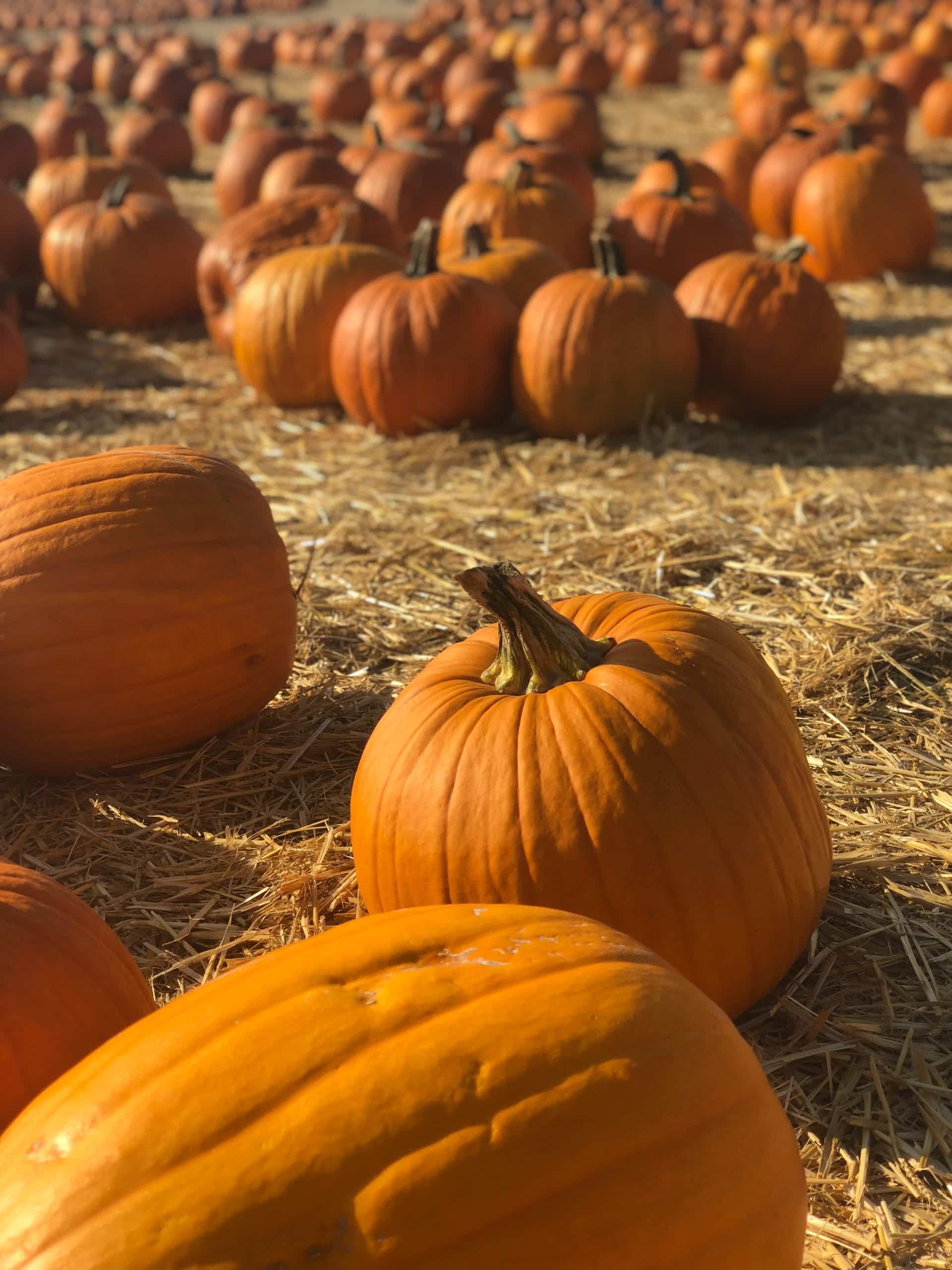 What Activities Are Available At Leeds Farm?
Leeds Farm is the ultimate Pumpkin Farm day out. Of course, Pumpkins are a big part of the experience, but there is so much more to do and their activities for all members of the family, young and old. Leeds Farm is a very large place and below we go through what activities you can take part in on the farm.
There are 17 General admission activities that are available at Leeds Farm and we will briefly go through these activities below.
Combine Slides and Corn Boxes
This is the only Titan II Combine Slide not just in Ohio, but the entire Midwest. Visitors have the opportunity to climb into the seat of the cab of a 8820 John Deere. Visitors can also climb up the stairs to the grain hopper and slide down the combine. For the more technically minded visitors, you will be able to take a look inside this beast of a machine and see how it harvests crops.
Visitors are also able to come and play in Ohio's biggest corn boxes. Children and adults can play in the corn and make different shapes and sizes. The kids also have an opportunity to bury Mom and Dad!
Green Acres At Leeds Farm
This is the newest attraction at Leeds Farm and it is included in General Admission. This is the perfect place for your kids to run riot and burn off some steam!
Green Acres features:
The Pumpkin Plunge Slide is for those 42"+ tall and brave enough to plunge down the pumpkin-orange straightaway.
Picture on the Porch – take a photo of your friends that will make you marvel at what your eyes can 'see.'
Gravity Wagon Basketball & Football – try shooting hoops, farm style.
Tilt Barn – experience gravity in a new dimension; seeing is not always believing!
Vintage Tractor – climb right up on a 1930s era Case tractor featuring its original pumpkin-orange hue.
Grain Bin Bar – treats available at the Grain Bin Bar include Mini Donuts (exclusively available at Green Acres) and Kettle Corn—yum!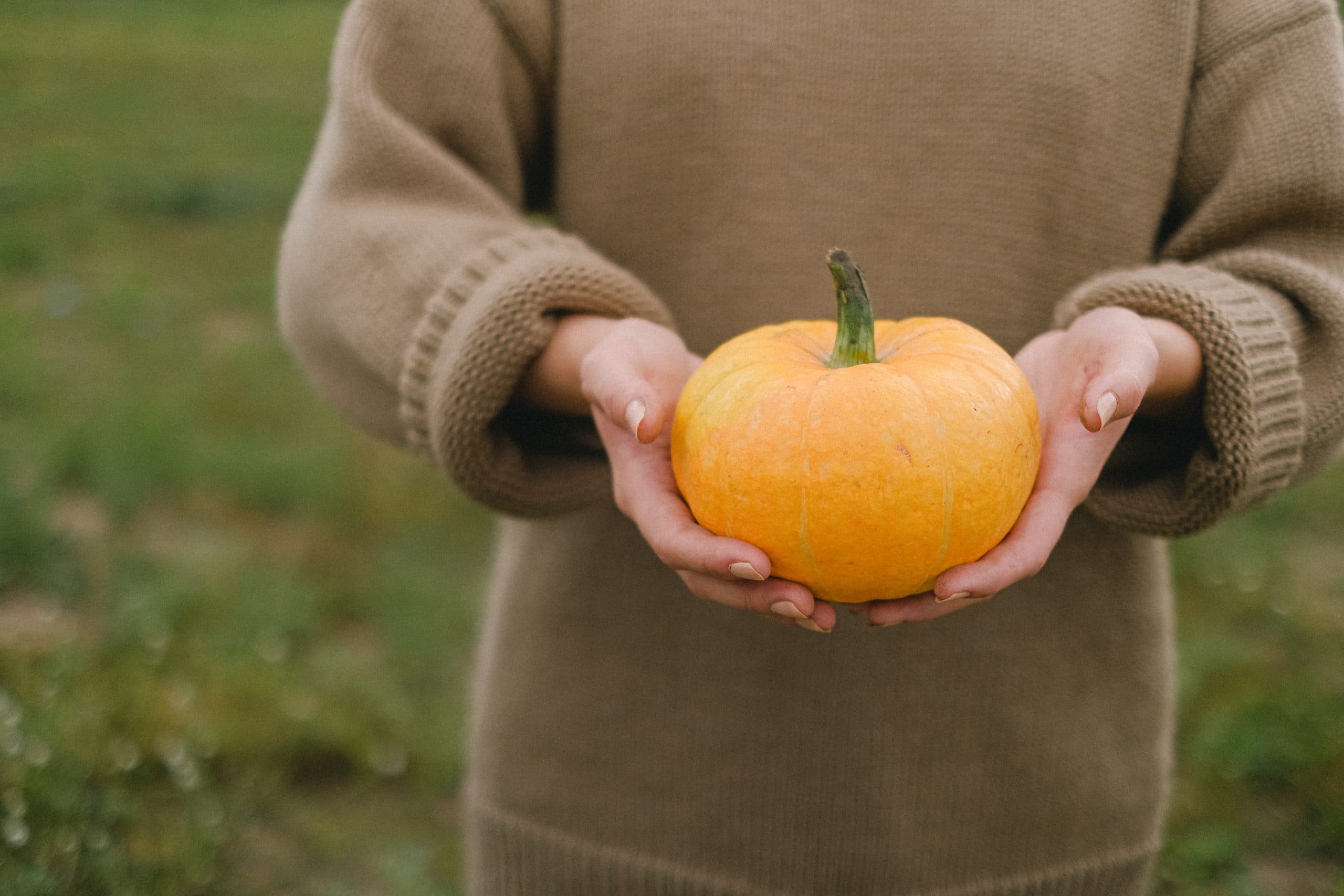 Take A Hayride At Leeds Farm
If you fancy a slower pace of life and you want to enjoy the farm, why not take a Hayride? Hayrides depart every 30 minutes and you are able to relax and enjoy the grounds of the farm. The good news is that a Hayride is included with the price of admission. Visitors below 2 years old are free!
Of course, as Leeds Farm is only open in the fall, taking a hayride at this time of the year is priceless. Visitors are able to enjoy Ohio's native wildlife and the changing colors of the trees!
Tractor hayrides are available for visitors at the weekend. Hayrides depart from the west side of the pond every 20-30 minutes from 10:00 am to 4:30 pm on Saturdays and Sundays.
For two days only, horse-drawn hayrides are offered at Leeds Farm along with our tractor hayrides.
Holstein Hustle and Iron Horse Corral At Leeds Farm
The Holstein Hustle is a lovely mode of transport for the kids. They will be able to ride around Leeds Farm in their own Holstein Cow. The Iron Horse Corral is also a good way to get some lovely photos. Visitors young and old can go on the horses.
All the fun of the (Leeds) farm: (Short video)
Mini Zip Lines and Mountain Slides At Leeds Farm
The mini zip lines are designed for the younger visitor. The mini-zips are great fun and are ideal for visitors who are 3 to 4 feet tall. The Mountain slides are great fun for kids and adults alike! To go on these slides, you must go to the top of the Mountaintop gazebo and take flight down the slides. There are 2 slides. One of the slides is 20 feet and the other slide is 40 feet.
Pedal Carts and Pig Races At Leeds Farm
The pedal carts are like a cross between a bicycle and a Tuk-Tuk without a motor. You get 4 wheels and a steering wheel. Your legs will do the work whilst you are able to pedal around the Leeds Farm Cart track. If you are after some more excitement, then you can also go and see the Pig Races. At the weekends, there will be 2 or 3 races at the Leeds Farm Arena. The Pigs will be released and they will be under starters orders. You will be able to cheer on your favorite to the finish line.
Pumpkin Jump and Pumpkin Plunge At Leeds Farm
The Pumpkin Jump is great fun and available to visitors aged 2 and above. Just think of a large, overgrown trampoline and that is what you get! It is for this reason that the younger visitors are not permitted to go on the Pumpkin Jump. The Pumpkin Plunge is for the braver visitors. You have to grab a tube and go on a fast ride down the slide. Due to the speed and nature of this activity, all users must be over 42″ to ride the Pumpkin Plunge.
Racer Slides, Straw Barn Forts, and Slides At Leeds Farm
The Racer slides are great fun! Visitors can climb to the top of the straw bales in the farm and then slide down the Racer Slides. You can also be a farm kid for the day, a traditional activity of playing in the straw. You can even jump in the straw fort and then slide down the straw pyramid to the bottom.
Tractor Tire Tower, Trike Track, and Tube Time At Leeds Farm
Have you ever seen a tractor tire? You have the chance to explore many of the old tires at Leeds Farm. You can even climb to the top of the tire tower. The Trike Track is also another activity that is enjoyed by many visitors. These adult-sized trikes are perfect for burning some rubber and blasting around the trike track. If you also like spinning, why not try Leeds Farm Tube Time Corral? These are like large glorified gerbil wheels and they are big enough for a few chums to roll with it.
As always, please be sure to check on Leeds Farm's Website, Facebook & Instagram for changes to prices & availability!
When The Kids Are Away, The Witches Can Play!
Be sure to check out Witches Night for an adults-only (21+) girls' night at Leeds Farm! A wicked fun evening set up for a good cause and local charity. For more information and availability, click here!
Map of Leeds Farm
Here is the Leeds Farm map for you to print out and use when you visit!
Are There Any Activities That Are Charged Extra At Leeds Farm?
The Big Zip is an extra activity that does require an extra charge of $5. This fee is payable at the Zip Line. The Big Zip is certainly worth the extra fee though. You must be extra brave to take part in this activity. The zipline is 400 feet long and you will be launched down the line from 30 feet in the air! Due to the nature of this activity, Each participant must be at least 52″ tall and under 250 lbs to zip. The Big Zip is open until 5 pm on Saturdays and Sundays. The line for the Big Zip closes at 4:20 pm.
Are There Any Activities That Do Not Require Admission At Leeds Farm?
Yes! There are activities that do not require admission.
Pumpkin & Squash Picking
Leeds Farm grows acres of pumpkins and squash that are harvested on the farm. These pumpkins are brought to the barnyard for you to browse and to purchase. Different types of pumpkins are available:
Blue pumpkins
Pie pumpkins
Galeaux d'Eysines
mini-pumpkins
Fairytale pumpkins
Leeds Farm advises visitors to visit in September as this is the best time to purchase pumpkins.
Different offerings of squash are available and these typically include Speckled Swan, Cushaw, Turk's Turbans, Acorn, Butternut, Delicata, Spaghetti Squash, and Blue Hubbard.
Due to local conditions and harvesting, visitors are not allowed to go and pick their own pumpkins. This is due to the crops being turned over on an annual basis. Sometimes the pumpkins are planted far away from the barnyard and underfoot conditions may not be ideal. We pick pie pumpkins in the field with our school tour guests on weekdays only.
Meet the animals and feed the fish at Pond Bridge
You can also come and see the lovely animals that make Leeds Farm their home. The farm animals are a firm favorite on the farm. There are two miniature donkeys who are Mother and Daughter. They like to talk to visitors when it is feeding time. Children are allowed to feed the goats and these guys eat whenever food is available! Cups of animal feed are $1.00. The pigs chill out in the Pig Barn and visitors can feed the fish if they wish. Fish food is available for 25¢.
You can also go and take a look at the Pond Bridge. This is a lovely stroll where visitors can relax and feed the fish.
As always, please be sure to check on Leeds Farm's Website, Facebook & Instagram for changes to prices & availability!
Is There Anything Else I Should Know About Leeds Farm?
Yes. Leeds Farm also offers the following:
Group Rates
School Tours.
Shelter Rentals
Summer Private Event
Fall Private Events
Weddings at the Farm
If you are interested in any of the above, we advise you to send the team an email!
Is There Any Food Available At Leeds Farm?
Yes, there are 2 places where you can choose to purchase food from – Calf-A and The Grain Bin Bar.
Calf-A is open whenever the farm is open. Offerings will vary each weekend but will generally include:
Food: ($3 – $6)
Hot dogs
Cheddar sausage links
Chili
Chicken Sandwiches
Soft Pretzels
Nachos
Drinks: ($2 – $4)
Coffee
Cider
Sodas
Gatorade
Water
Desserts: ($3 – $4)
Pie
Donuts
Cookies
Other fresh bakery items
If you like pie, there are different varieties of pies available and these are available subject to availability. Some pies include banana creme, cherry, Dutch Apple, Coconut Creme, and many more flavors.
Calf-A is operated by locally famous Pies From the Heart. To order pies for holidays or other special occasions contact them at 740-815-7487 or visit their Facebook page.
(Cash and all major credit cards accepted for food.)
Kettle Corn is popped fresh at weekends in the Grain Bin Bar. This is weather permitting though, so if the weather is not playing ball, it will be closed. Enjoy the caramel popcorn smell as you visit the Pumpkin House and hunt for the perfect pumpkin!
Hours and Admission At Leeds Farm
In 2022, a pre-purchased ticket is required for every guest aged 3 and over. Tickets are not available on the door.
Hours and Admission
Open weekends only
Mid-September to the end of October
Saturdays: 10 am – 5 pm
Sundays: 10 am – 5 pm
(not open Mon-Fri)
**Open one Friday only: Oct. 14**
Line for Big Zip closes at 4:20 pm
Last Hayride Departs at 4:30 pm
General Admission To Leeds Farm Activities
General Admission to Farm Activities
Ages 3-54:
Regular season rate: $20 (includes $18 ticket and $2 service fee)
Early season rate Sept. 17 – Oct. 1: $15 (includes $13 ticket and $2 service fee)
Friday, October 14: $15 (includes $13 ticket and $2 service fee)
Kids 2 and under: Free (Kids under age 3 are not permitted on the Pumpkin Jump for safety.)
Adults 55 and over: $5 (includes $4 ticket and $1 service fee)
Big Zip: $5.00 Must be minimum 52″ tall and less than 250 lbs. (Not included with Admission—pay at Big Zip Line)
Cups of Animal Feed: $1.00
Visa, Mastercard & Discover accepted for pumpkins and food
Group rates: If 10 or more General Admission tickets are purchased at the same time (bulk purchase), they can be purchased at a $2 per-ticket discount.
Guests are welcome to visit the animals in the Barnyard and shop for pumpkins, squash, gourds, etc. with no admission needed.
No Smoking on the Farm
As always, please be sure to check on Leeds Farm's Website, Facebook & Instagram for changes to prices & availability!
This is the absolute best place for kids and kids at heart. Both of my grandsons have done nothing but talk about "The Farm " since we left. There are plenty of activities for little bitties and bigger kids. It was set up very well to be able to keep an eye on the kids. Plenty of options for food and sweets. The Apple Cider slushy is addictive. You definitely get your money's worth!

Jennifer H. (Yelp)
Cindy's Insider Ohio Tips!
I've personally experienced the wide range of activities at Leeds Farm, and it's a fantastic day out for all ages. The farm offers something for everyone, and the zipline is particularly enjoyable for adults. We used to bring our kids here when they were younger, and the variety of fun activities made it a great family outing.
Where Is Leeds Farm Located?
Address: 8738 Marysville Rd, Ostrander, Ohio 43061
Phone: 740-666-2020 | Website | Facebook | Instagram
Let's Go To Leeds Farm!
Leeds Farm is North of Columbus and based between Delaware and Marysville by the US-36. There are a variety of activities including Hayrides and Pumpkin Picking!
Have you visited Leeds Farm? We would LOVE to hear about your experience! Were you brave enough to ride the Big Zip? Did you enjoy a hayride?
Do you love to visit Pumpkin Patches in Ohio? Check out our list of the best ones we've discovered (so far)!
Many farms in Ohio welcome visitors. Here are a few suggestions: Freshwater Farms, Molnar Farms, Fleitz Pumpkin Farm, and Walker Farms.
Hello! We have done our very best to ensure that the accuracy of events, hours, addresses, etc, are up to date. Please know that information can change due to weather, updated health and safety challenges, etc. If you find incorrect information, please send us an email at [email protected], and we can get it updated.

To be updated and stay connected, subscribe to our newsletter.