Ash Cave
This post contains links to affiliate websites, such as Amazon, and we receive an affiliate commission for any purchases made by you using these links.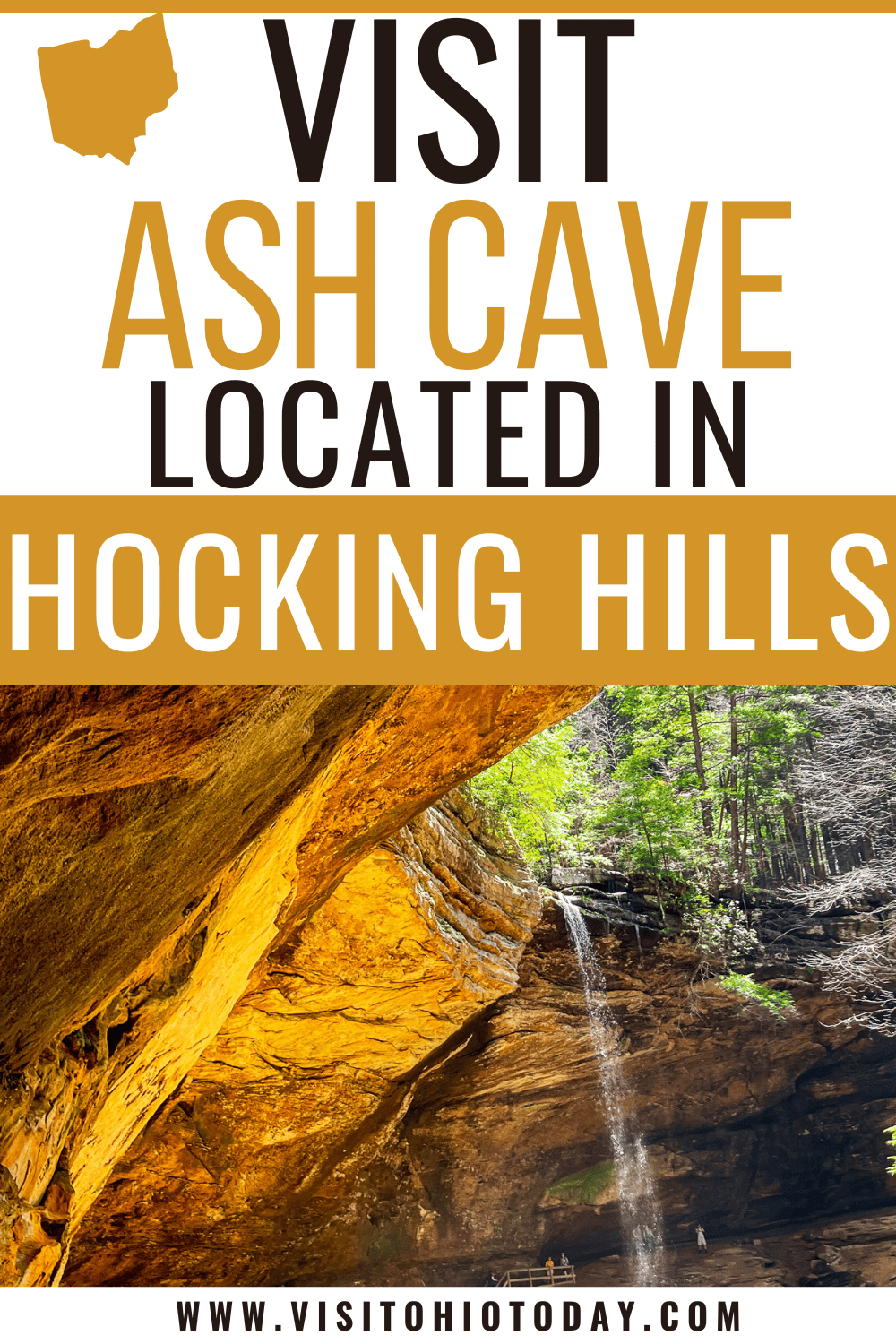 Ash Cave is situated in the stunning Hocking Hills State Park, Hocking County, Ohio. Ash Cave is the largest recess cave East of the Mississippi River.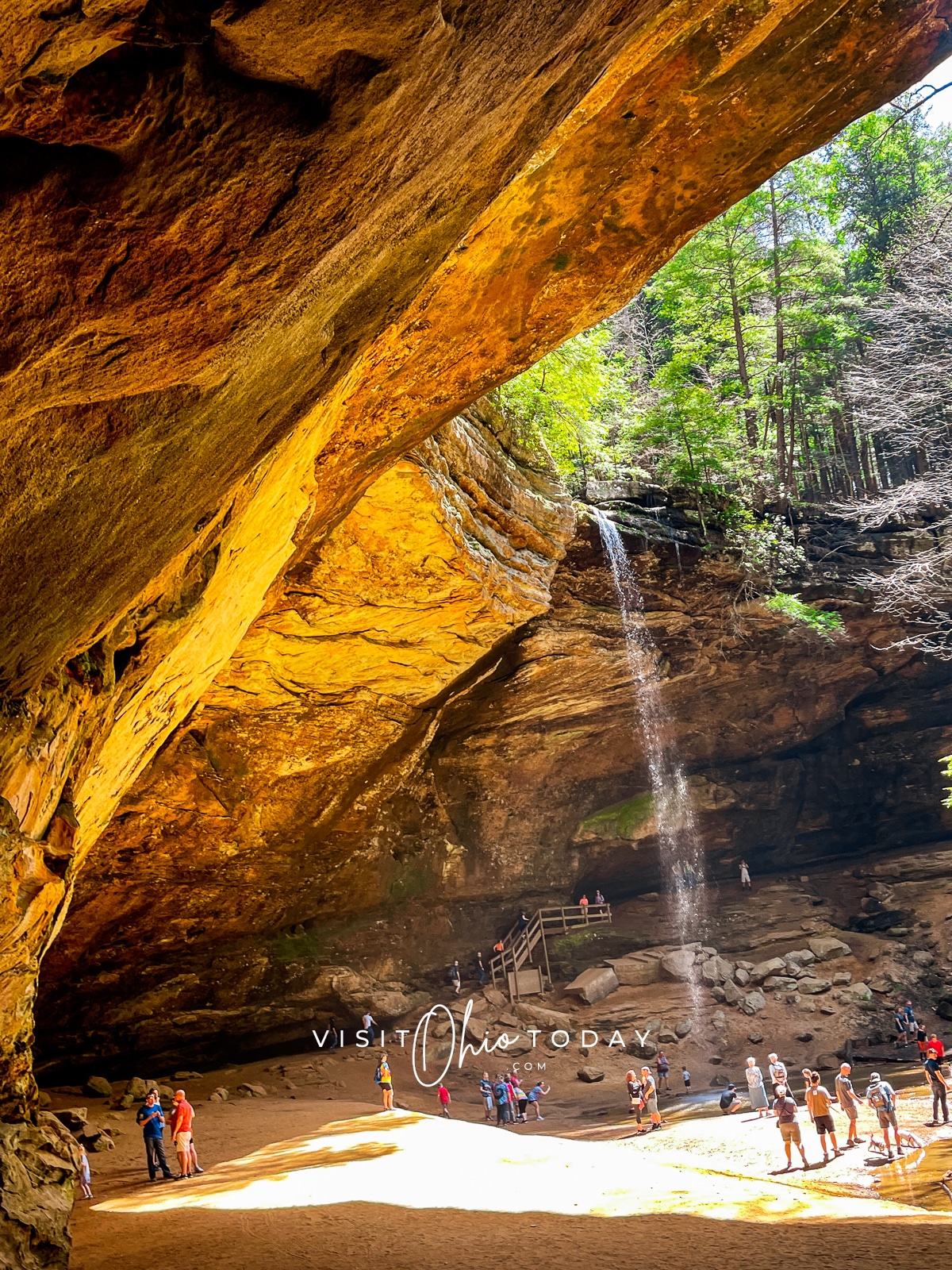 History of Ash Cave
Ash Cave is enormous and is open to one side. It has a horseshoe-shaped rim and this spans over 700 feet. Ash Cave also has a runoff waterfall. It is on the southern tip of six natural areas that make up the Hocking Hills State Park. Ash Cave is open all year round and no matter what time of the year it is, it is a must see for all visitors.
Located in the Hocking Hills State Park, Ash Cave is named for the large amounts of ash that the early settlers had discovered within the cave system. It is still a mystery where this ash came from, but many scholars believe that the ash was from the time when Native Americans used this cave for shelter. One pile of ash found here was over thirty feet wide and three feet deep.
The early settlers used this cave as a church. The Pulpit Rock is still in the cave and can be seen at the opening of the cave.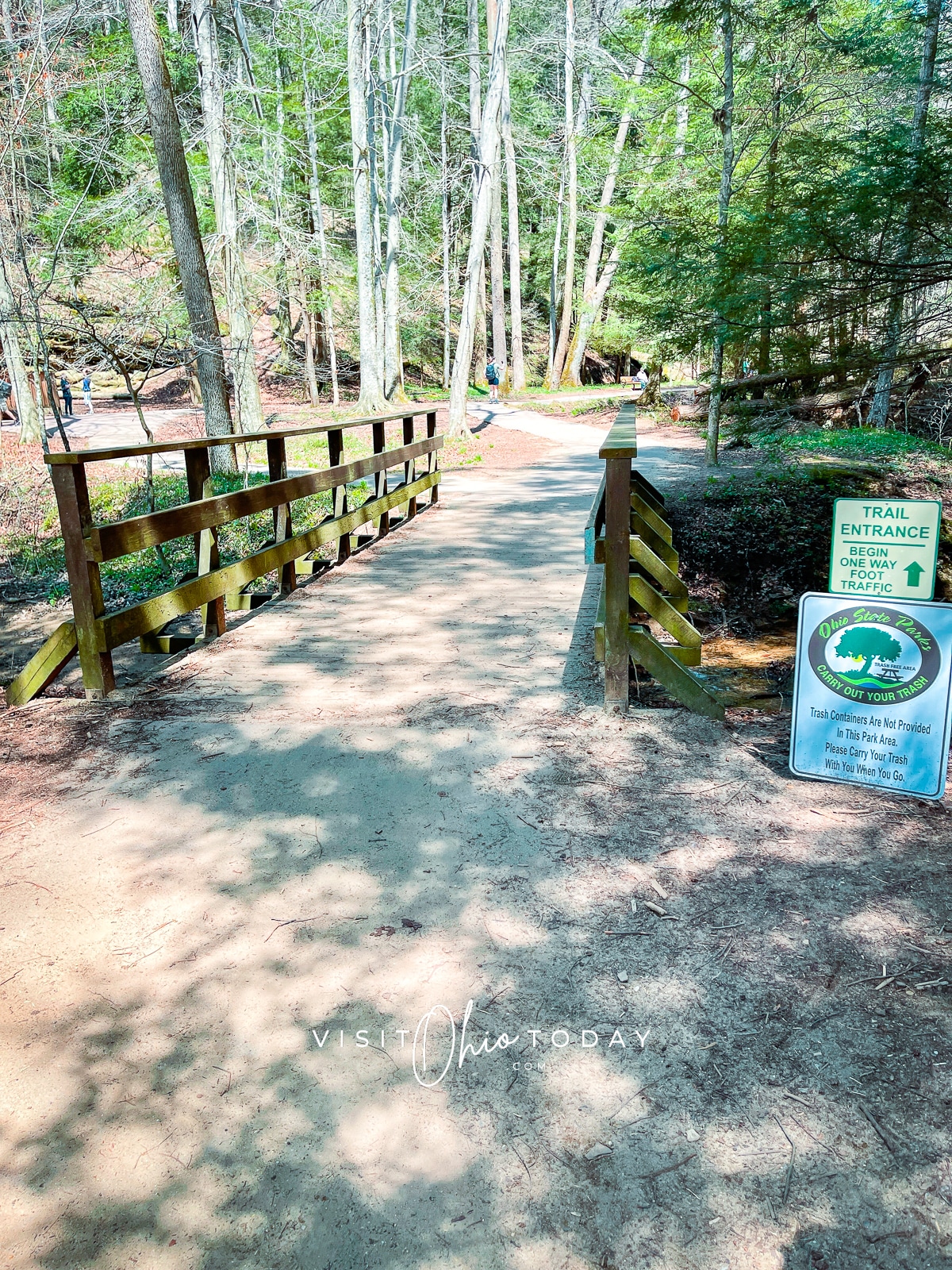 Hiking Around Ash Cave
Ash Cave is one of the 7 major hiking trails in this park. This trail is around half a mile long and for the average walker, it will take around 40 minutes to complete. However, this can of course change with regards to weather conditions and other contributing factors.
Hikers are required to go one way and hikers who have to use Wheelchairs can also go along this route. This is an asphalt trail through a lovely gorge that is lined with cliff walls. Halfway along the trail there is a recess cave and a fantastic seasonal waterfall.
After reaching this area, Hikers (not in Wheelchairs) must continue along the one way system and up a flight of steps to the rim trail. This trail leads back to the parking lot. This path is clearly marked with signs.
It is imperative that hikers stay on the marked trail. Well behaved pets are permitted on this trail, providing that they stay on their leashes. No wading or swimming is allowed in the waterfall or the creeks.
The trail to Ash Cave is paved. This helps people of all abilities who wish to visit this wonderful cave. Wheelchair users and people with strollers will have no problems with this hike. This hike is for people of all ages. However, it is recommended that you take a packed-lunch with you, so you are able to eat within the cave and admire the cave whilst you relax.
If you are going to be doing some hiking in the Hocking Hills area during the colder months, you can! There are several parks with paved paths, but we do suggest you check out the best strollers for snow!
Short Video of Ash Cave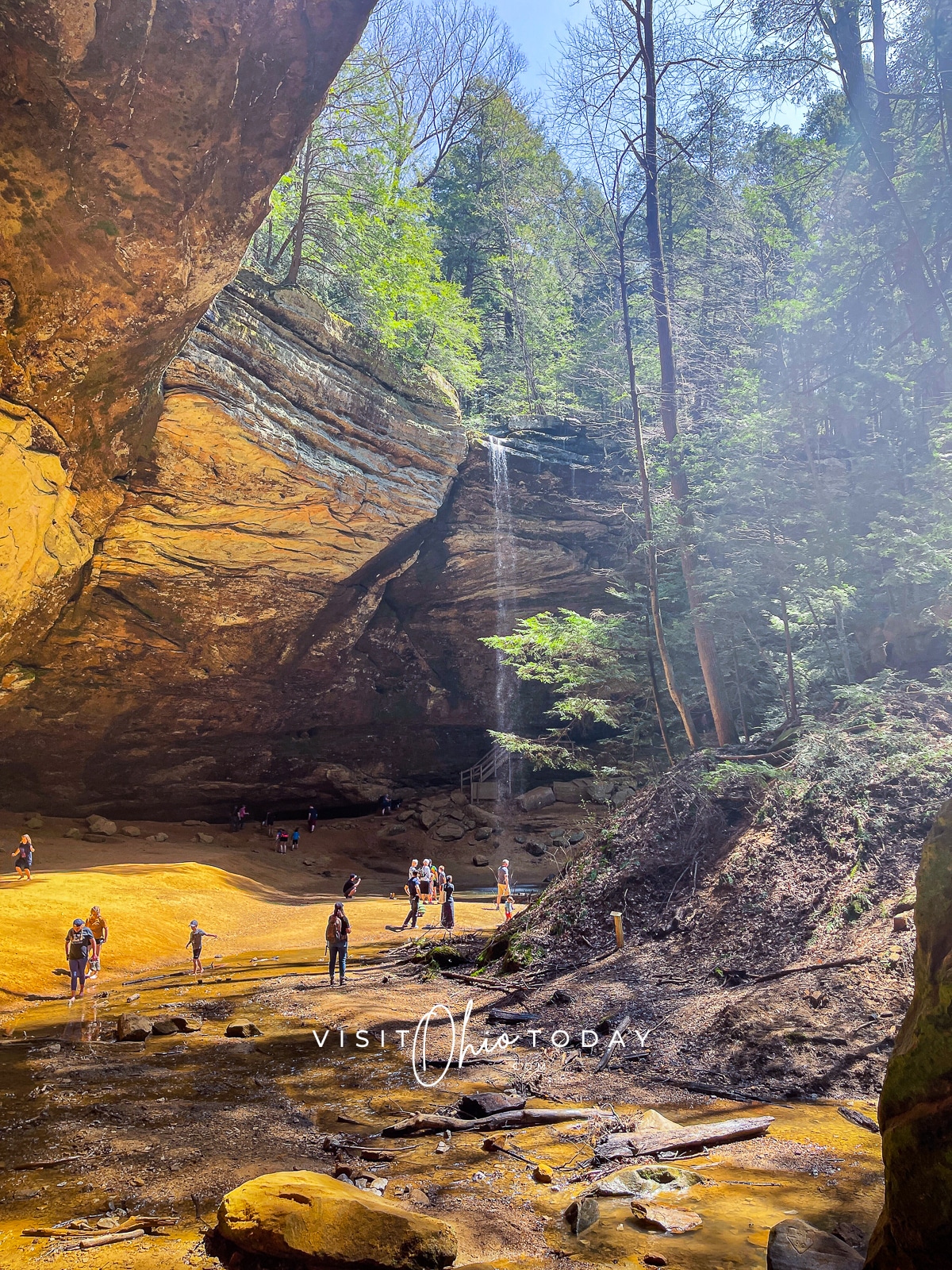 Be careful on the upper return trail as it is steep in places and tree roots and rocks can make it hard to keep your footing. It is a beautiful area, and the cave is gigantic.

DS (Trip Advisor)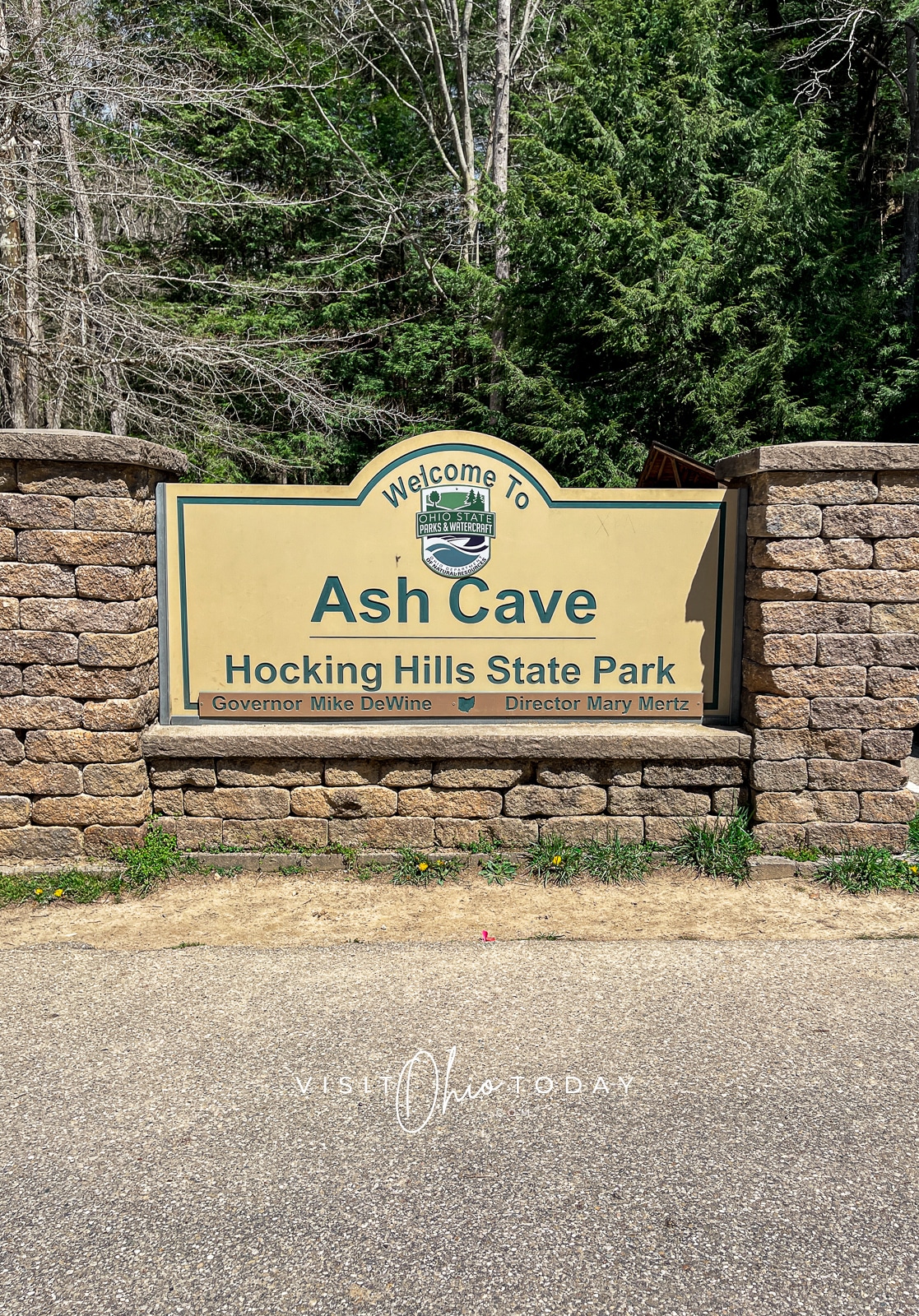 Beautiful place to visit. Only a 1/4 mile walk from the parking lot. It is definitely a doable walk for those who are wheelchair bound as well. Also beautiful for a wedding. My daughter was married here 2 weeks ago and it was lovely. It won't be private, though, as there are a lot of visitors, hikers, and well wishers here.

CherieD (TripAdvisor)
Cindy's Insider Ohio Tips!
The short stroll back to Ash Cave is a great experience throughout the year, thanks to the mostly paved path. If you're seeking a bit more adventure, you can opt for the upper trail, which offers a greater challenge. There are a handful of parking spots near the park entrance, but you'll find a more spacious parking lot just across the street. I've visited several times and have seen the lot completely filled, so my advice is to arrive early, especially if you plan to visit on a weekend during the warmer months.
Where Is Ash Cave Located and How Do I Contact Staff?
Address: 27291 State Route 56, South Bloomingville, Ohio 43152
Places To Stay Around Ash Cave
There are so many places to stay in the Hocking Hills area! Here are some of our favorites: Idyll Reserve | Hocking Hills Treehouse Cabins | Cherry Ridge Retreat | Cedar Grove Lodging
Let's Go To Ash Cave
Ash Cave is situated in the stunning Hocking Hills State Park, Hocking County, Ohio. Ash Cave is the largest recess cave East of the Mississippi River.
Have you visited Ash Cave? We would LOVE to hear from you!
If you are looking for more Things To Do In Ohio, then we recommend you check out these suggestions! Also in the area you can visit: Rock Bridge Nature Preserve | Conkles Hollow | Rock House
Check out our 2023 article about Caves In Ohio!
Hello! We have done our very best to ensure that the accuracy of events, hours, addresses, etc, are up to date. Please know that information can change due to weather, updated health and safety challenges, etc. If you find incorrect information, please send us an email at [email protected], and we can get it updated.

To be updated and stay connected, subscribe to our newsletter.