There are at least 16 castles in Ohio, some of which are open to the public for visiting, some are museums, others are hotels or inns, and some are privately owned. Take a historical tour around the castles in Ohio!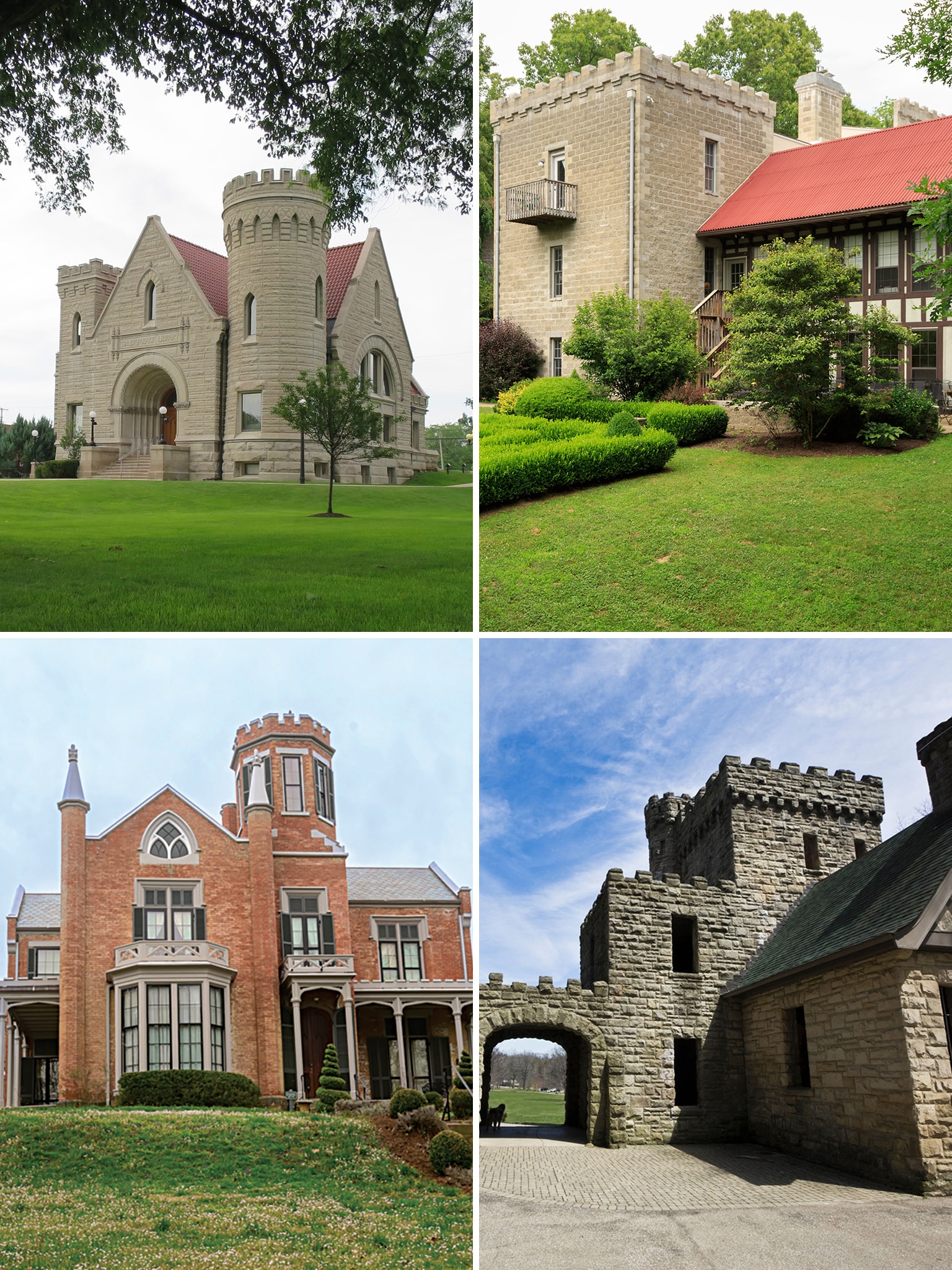 Map of Castles in Ohio Near Me
Castles in Ohio to Visit
Not all the featured castles in this article are strictly 'castles', some are manor houses, others are towers – but they are all worth visiting! The following castles are those that are open to visitors:
The Brumback Library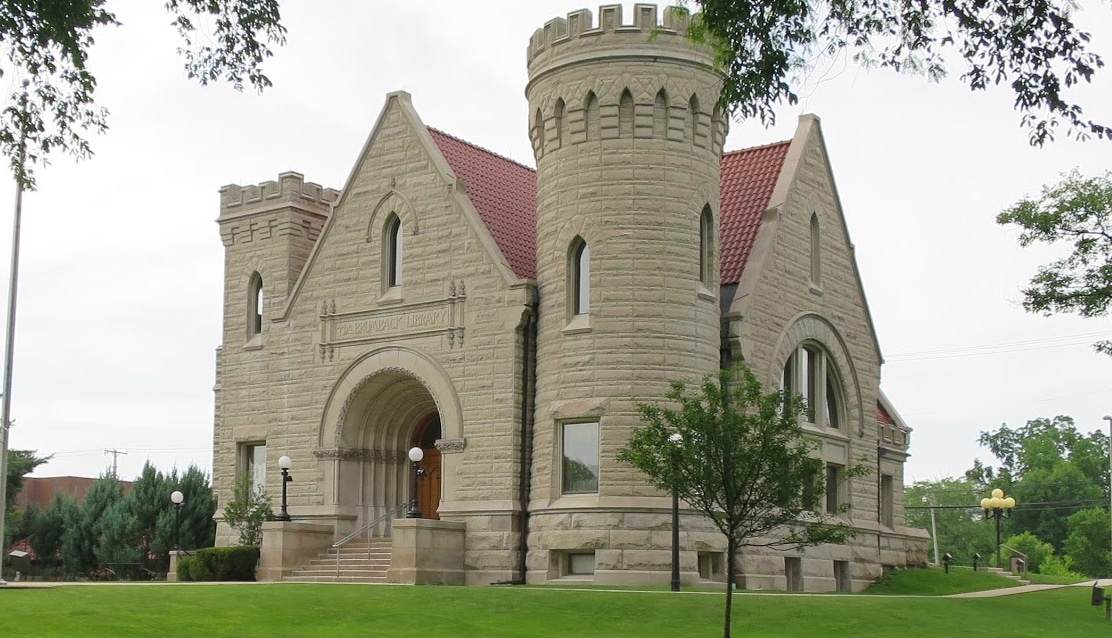 Image courtesy of Art Anderson via Wikimedia
The Brumback Library building was the dream of John Sanford Brumback, but he sadly died before he could realize his dream. However, his son, Orville S. Brumback fulfilled his wishes and constructed the building we see today. Construction started in July 1899 and was completed in January 1901.
The architecture is a combination of Gothic and Romanesque, with a Ludowici tile roof and turreted towers. This was the first tax-supported library in the US.
Opening Hours:
Monday – Thursday: 9.30am to 5.30pm
Friday: 9.30am to 5pm
Saturday: 9.30am to 3.30pm
Address: 21 W. Main St., Van Wert, OH 45891
Phone: 419-238-3180 | Website
Glamorgan Castle (Castles in Ohio)
Glamorgan Castle was originally built as a private residence for Col. William Henry Morgan in 1904. It remained in the Morgan family until 1938. It was sold to the Elks organization who used it as their lodge until 1964 when Merrick Lewis purchased the castle as the headquarters for Alliance Machine.
In 1973, Glamorgan Castle was sold to Alliance City Schools and a new school was built on the grounds directly behind the castle. Glamorgan Castle continues to be used as administrative offices.
There are guided tours of all four floors of Glamorgan Castle every Friday at 1pm and 2pm. The tour takes one hour.
NOTE: There are many steps!
The castle is also used as a wedding venue.
Loveland Castle/Chateau Laroche
Chateau Laroche, also known as the Loveland Castle, is a museum on the Little Miami River. The building is in the style of a Medieval castle and construction began in 1927 by Harry D. Andrews. It took over fifty years to complete the building.
When Harry Andrews died in 1981, he willed the castle to the Knights of the Golden Trail, who have extensively upgraded and renovated the building.
School tours, small weddings, and photo shoots can be arranged by appointment. Some of the activities Loveland Castle offer are picnicking, games and puzzles, architecture, swords, and weapons.
Opening Hours:
7 days a week: 11am to 5pm
Address: 12025 Shore Dr, Loveland, OH 45140
Phone: 513-683-4686 | Website
The Castle at Marietta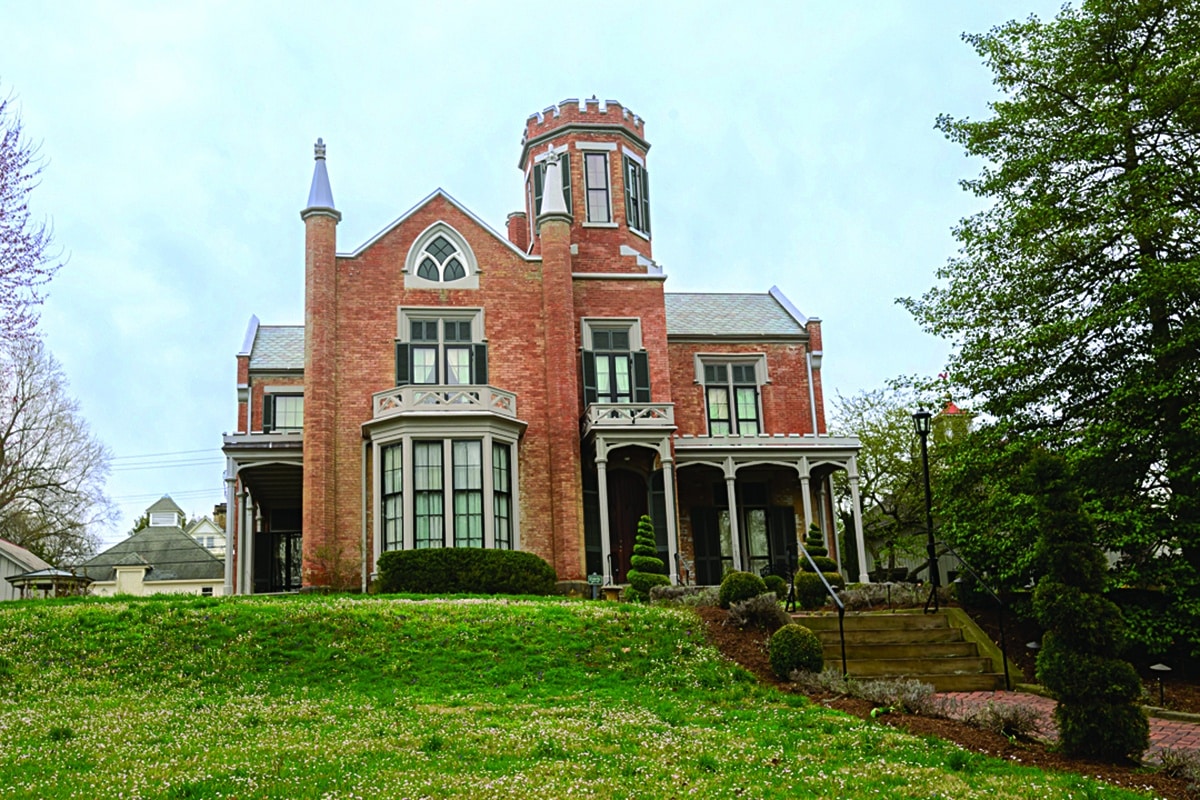 Image courtesy of The Castle at Marietta
The Castle at Marietta houses the Castle Museum which focuses on the history of Marietta and the Mid-Ohio Valley.
This castle was built in 1855 in the Gothic Revival style. In 1974 the property was purchased by Bertlyn and Stewart Bosley who spent the next 17 years renovating and restoring the house, but they never resided there. Upon the deaths of the brother and sister, the property was donated to the Betsey Mills Corporation, who completed the final repairs.
The castle opened to the public in 1994 and they run tours and offer educational and cultural programs, history and archaeology summer camps, and more. There is an admission fee for Marietta Castle and their opening hours vary throughout the year. Check out their website for information before you visit.
Mac-O-Chee (Castles in Ohio)
Mac-O-Chee is one of two historic houses in Logan County. Built by brothers Donn and Abram Piatt, Mac-O-Chee was built by Donn Piatt and work began in 1864. The building was completed in 1879. This is the larger of the two castles. Mac-O-Chee was sold by the Piatt family in 2019.
The new owners are making major renovations to the castle and are actively trying to get a liquor license to open as a venue.
Please be sure to check their Facebook page for information before you plan to visit.
Address: 2319 OH-287, West Liberty, OH 43357
Phone: 937-869-6126 | Facebook
Piatt Castle: Mac-A-Cheek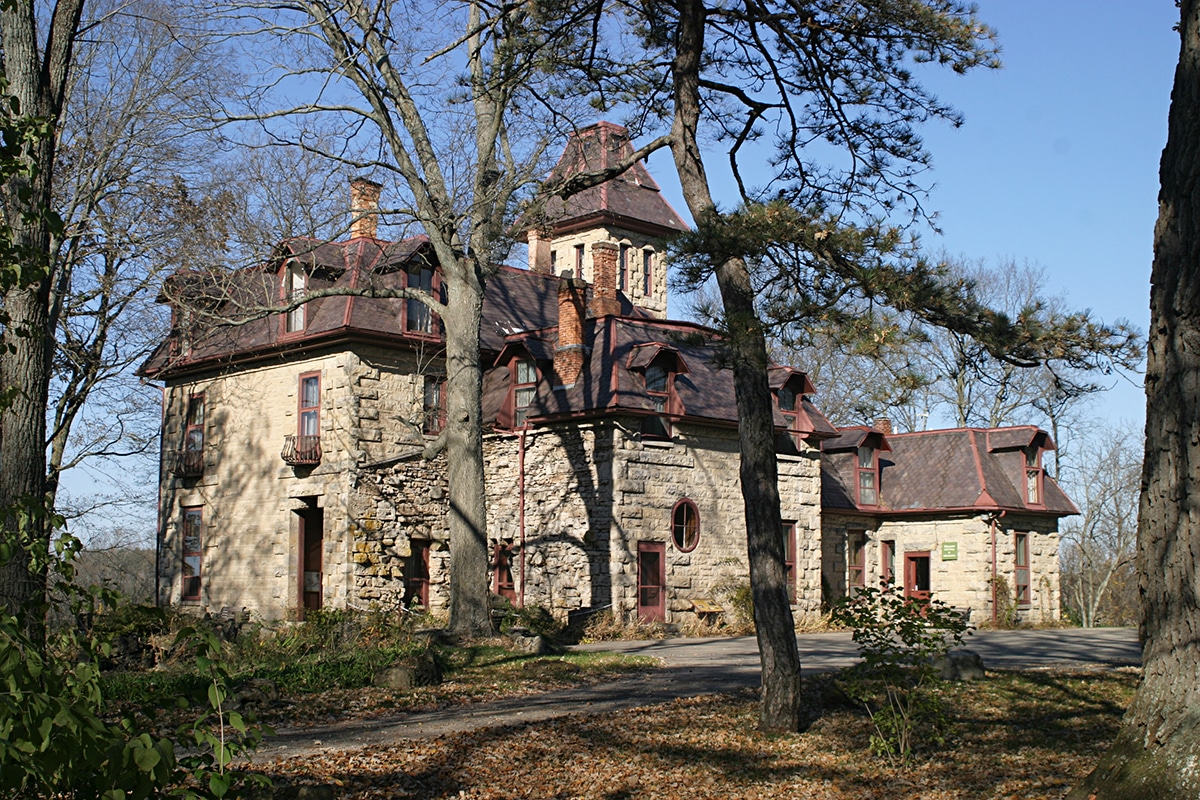 Image courtesy of Mac-A-Cheek Castle
Mac-A-Cheek was built by Abram Piatt and work began in 1864. The building was completed in 1871. Mac-A-Cheek is slightly smaller than Mac-O-Chee. The Piatt family still owns and runs it.
Their opening hours vary throughout the year, and there is an admission fee. Check the website for more information if you wish to visit.
Squire's Castle
Squire's Castle is in the North Chagrin Reservation of the Cleveland Metroparks. Feargus Squire began construction on a gatekeeper's house in 1895 in the Romanesque Revival style.
Completed in 1897, the walls consist of locally-quarried Euclid bluestone. Squire abandoned plans for a manor house due to difficulty obtaining building materials.
The castle is now just a shell of a building although it originally had three floors, a basement, and leaded glass windows. The open expanses in front of the castle are great for games and picnics, and it is a popular spot for weddings.
Address: 2844 River Rd, Willoughby Hills, OH 44094
Phone: 216-635-3200 | Website
Stan Hywet Hall & Gardens
Stan Hywet Hall & Gardens is a historic house museum in Akron, Ohio. On the estate, there are gardens, a greenhouse, a carriage house, as well as the main mansion, which is one of the largest houses in the US.
The estate was built between 1912 and 1915, commissioned by Frank Seiberling who was co-founder of the Goodyear Tire and Rubber Company. The manor house has four floors and a basement, totaling 64,500 square feet.
Here, you can find guided tours, which include a tour of the house, a garden tour, an outdoor historical tour, and a "nooks and crannies" tour that offers a behind-the-scenes look at the estate's domestic staff who lived and worked there. More tours are available, details are on the website.
Opening Hours:
Tuesday – Sunday: 10am to 6pm (last entry is at 4pm)
Castles in Ohio to Stay At
The following castles are inns, hotels, or guest houses:
Ravenwood Castle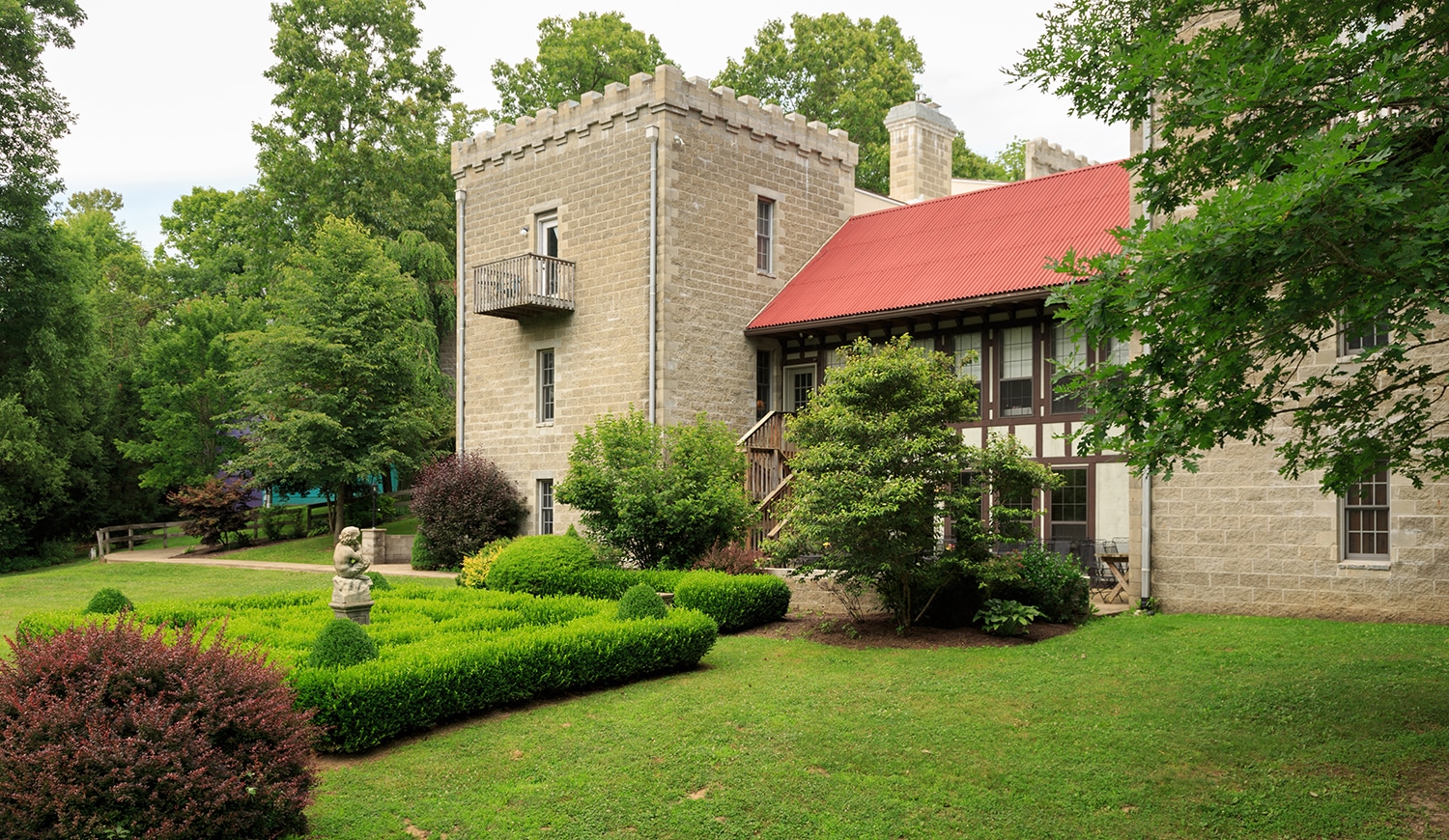 Image courtesy of Ravenwood Castle
The design of Ravenwood Castle is similar to the castles built in the 12th and 13th centuries to safeguard the boundary between England and Wales. Construction began in 1994, commissioned by the Maxwell family, and the building was completed in 1995.
Originally Ravenwood had only four guest rooms, but the addition of cottages in the 'medieval village' and 'Huntsman's Hollow' cabins has increased the rooms to 21 today.
Ravenwood Castle is a beautifully luxurious place to stay in the very popular Hocking Hills area of Ohio, owned and run since 2012 by Jim and Pam Reed.
Address: 65666 Bethel Road, New Plymouth, OH 45654
GreatStone Castle (Castles in Ohio)
Great Stone Castle, also known as Whitby Mansion – named after the town of Whitby in Yorkshire, England - is a historic building in Sidney, Ohio. It was built in 1890 in Tudor Revival, Chateauesque, and Jacobethan styles.
The Castle has survived two major fires, one in 1899 and the other in 1941. The Goode family originally owned it, and now GreatStone Castle Resorts owns and operates it as a luxury bed and breakfast, along with a health and beauty spa.
Landoll's Mohican Castle
In 2016, an episode of 'Hotel Hell' featured Landoll's Mohican Castle. Gordon Ramsay, as only he can, sorted out the problems and the castle is now fully functioning, luxurious, as well as very popular, with great reviews!
Owned by the Landoll family, this castle offers a good selection of breakfast, lunch, and dinner menu items, as well as gluten-free options available. There is also a kids' menu and a happy hour menu. More information is available on their website.
The Castle Inn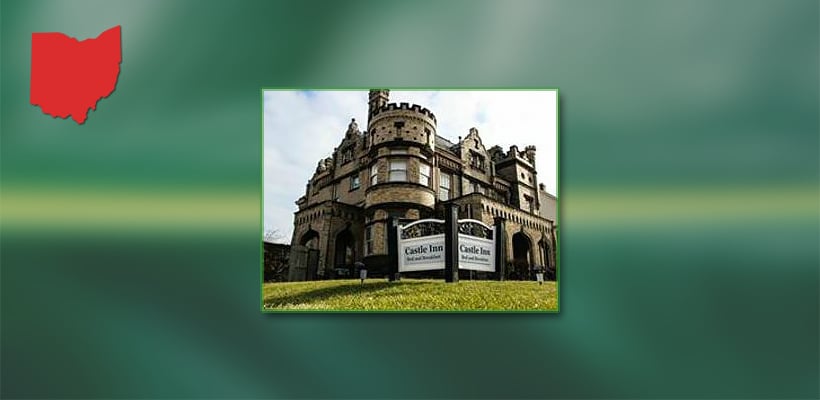 Image courtesy of The Castle Inn
The Castle Inn is a bed and breakfast in Central Ohio. Constructed in 1895 by Samuel Ruggles, this inn offers a romantic getaway, or at the other end of the spectrum, they also hold murder mystery nights every month! The Castle Inn is close to Hocking Hills, Columbus, and the Circleville Pumpkin Festival in the fall.
They offer both indoor and outdoor wedding packages, even an elopement option!
More Castles in Ohio
Let's Visit Castles in Ohio!
Have you visited any of these castles in Ohio? We would love to know! Leave a comment below and share your experience.
If you enjoy visiting historical places in Ohio, check out our articles: Covered Bridges in Ohio, Clifton Mill, Ohio Caverns, and Caves in Ohio.
For a fun September event that brings historical culture into the limelight, the Ohio Swiss Festival is the one to visit, and for the Festive season, Clifton Mill Christmas Lights are an amazing experience!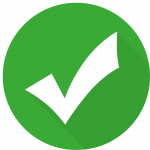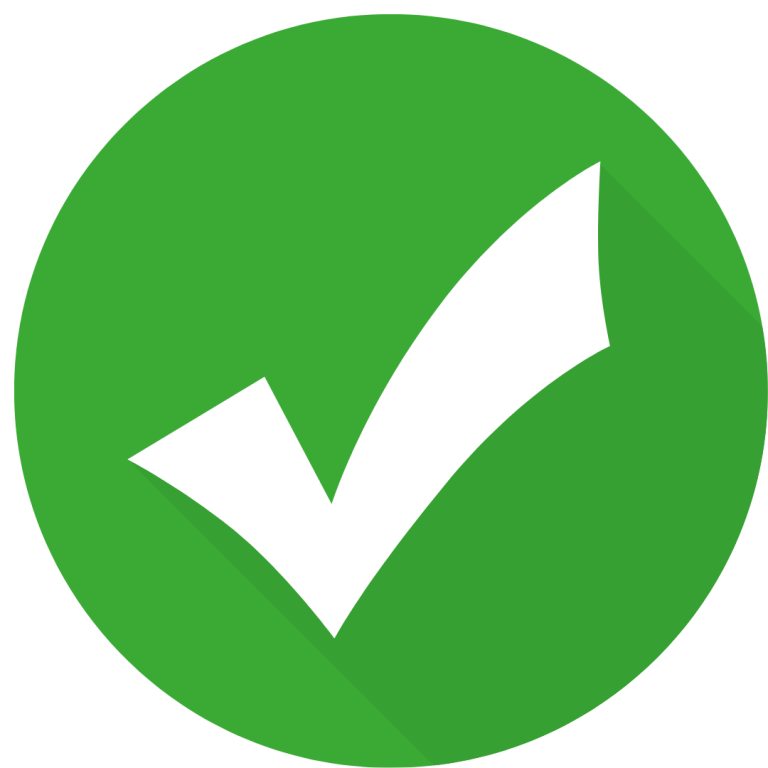 Hello! We have done our very best to ensure that the accuracy of events, hours, addresses, etc are up to date. Please know that information can change due to weather, updated health and safety challenges, etc. If you find incorrect information, please send us an email and we can get it updated.
To be updated and stay connected, subscribe to our newsletter.