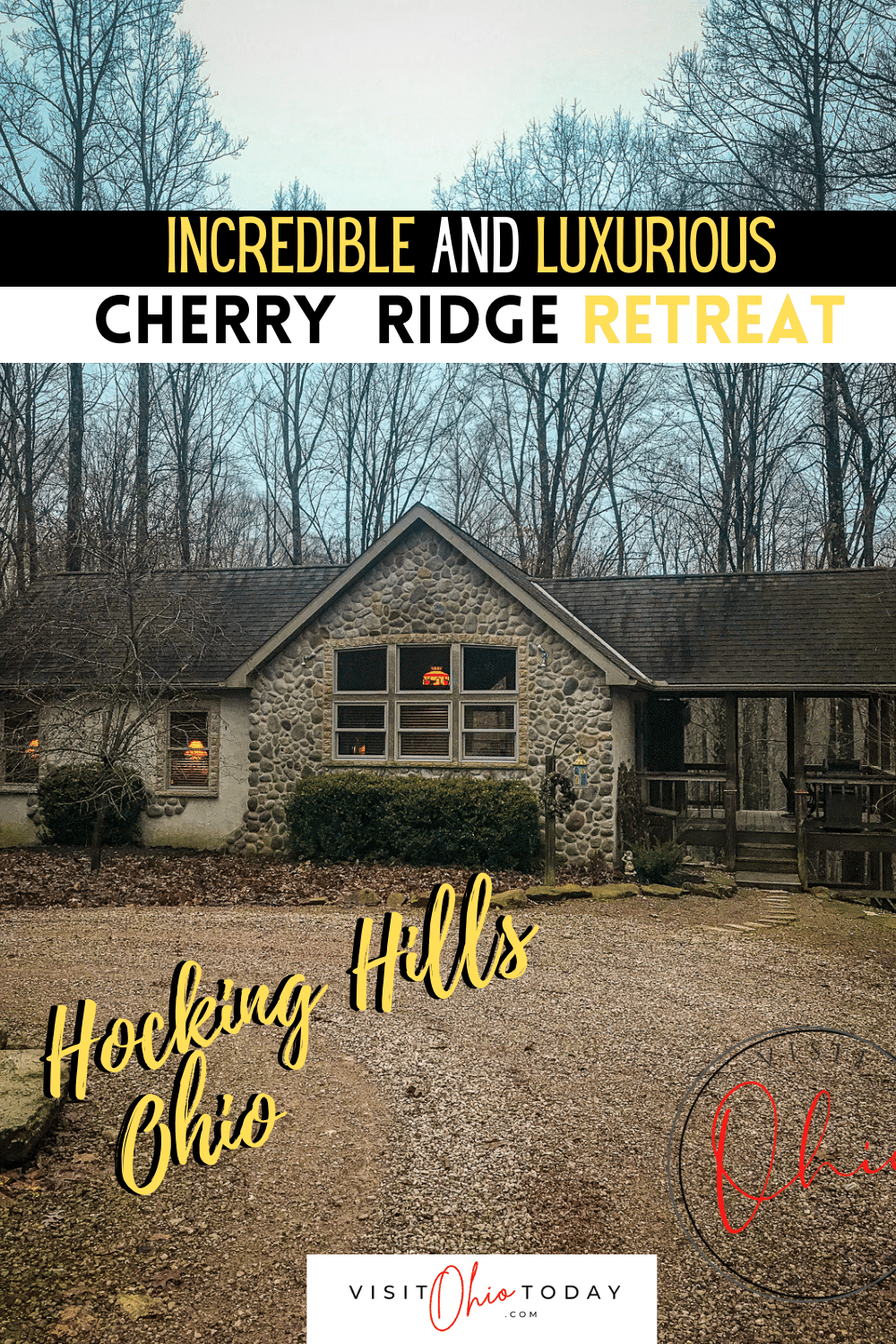 Cherry Ridge Retreat is a luxurious getaway in Hocking Hills. Cherry Ridge Retreat offers adult only and family friendly cabins.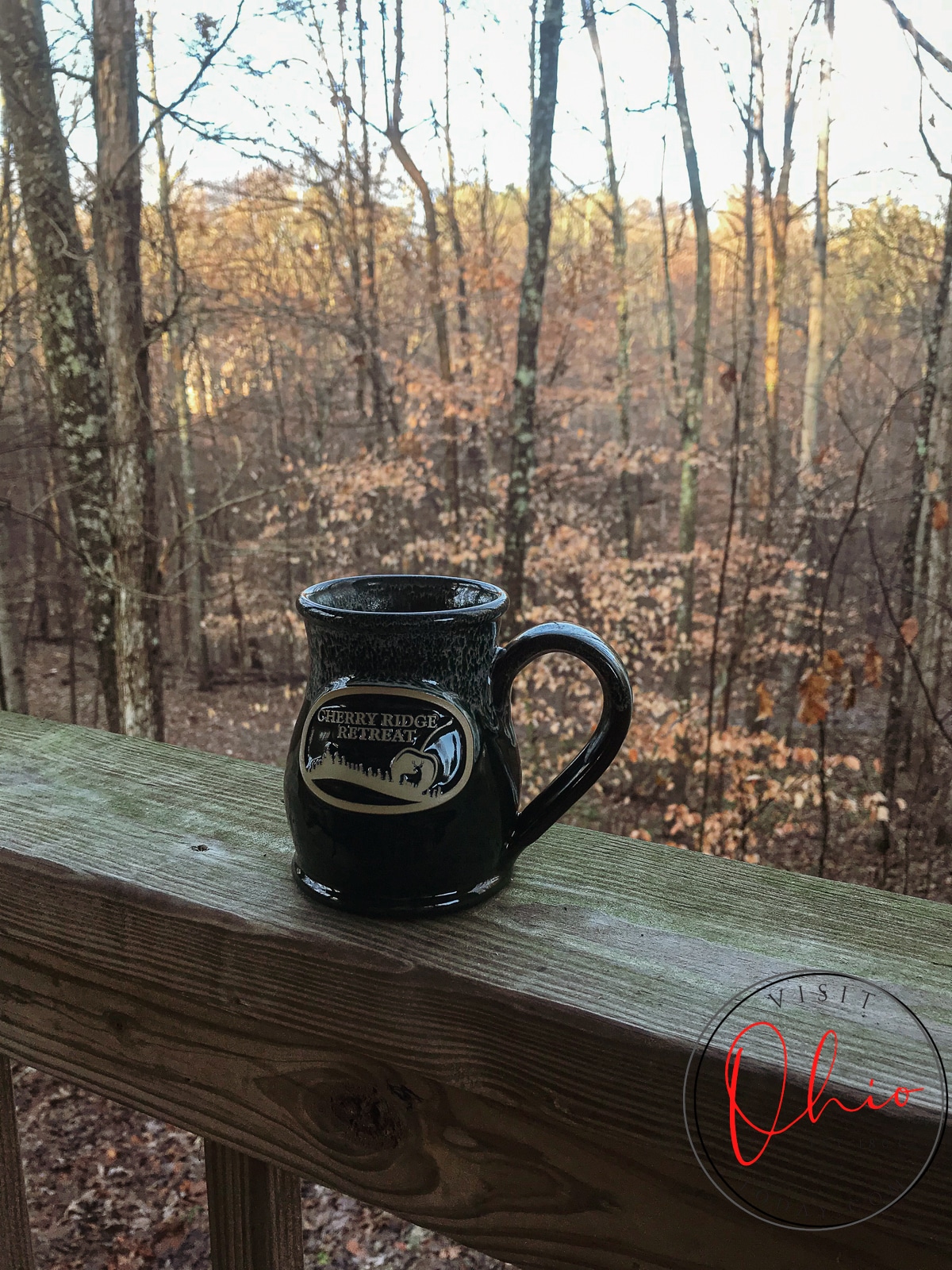 Visit Cherry Ridge Retreat
Cherry Ridge Retreat is located in Hocking Hills. This is one of the most popular areas in Ohio to relax and recharge. We love it when we can find luxury amenities in the middle of the Hocking Hills nature scape, and Cherry Ridge Retreat is one of those amazing places.
True luxury cabins, Cherry Ridge Retreat pulls out all the stops for a cabin vacation you won't soon forget. We are speaking with experience here, we enjoyed our stay at Cherry Ridge Retreat and we hope to go back and visit another cabin so share even more with you!
Cherry Ridge Retreat has 8 cabins. Most of these cabins are adults only, with a couple of the cabins that can accommodate children – which is a nice perk, especially if you're looking for a quiet weekend away or a romantic getaway.
So you can have a romantic weekend at Cherry Ridge Retreat or you can bring the family. For years, Cherry Ridge Retreat was adult only but recently that has changed for a few cabins.
Each cabin is set back from the road and far enough away from the other cabins to ensure total privacy. The property is 140 acres of forested land, which allows all of the guests to have plenty of their own space to hike, sit in the hot tub, enjoy a fire, or relax on the porch.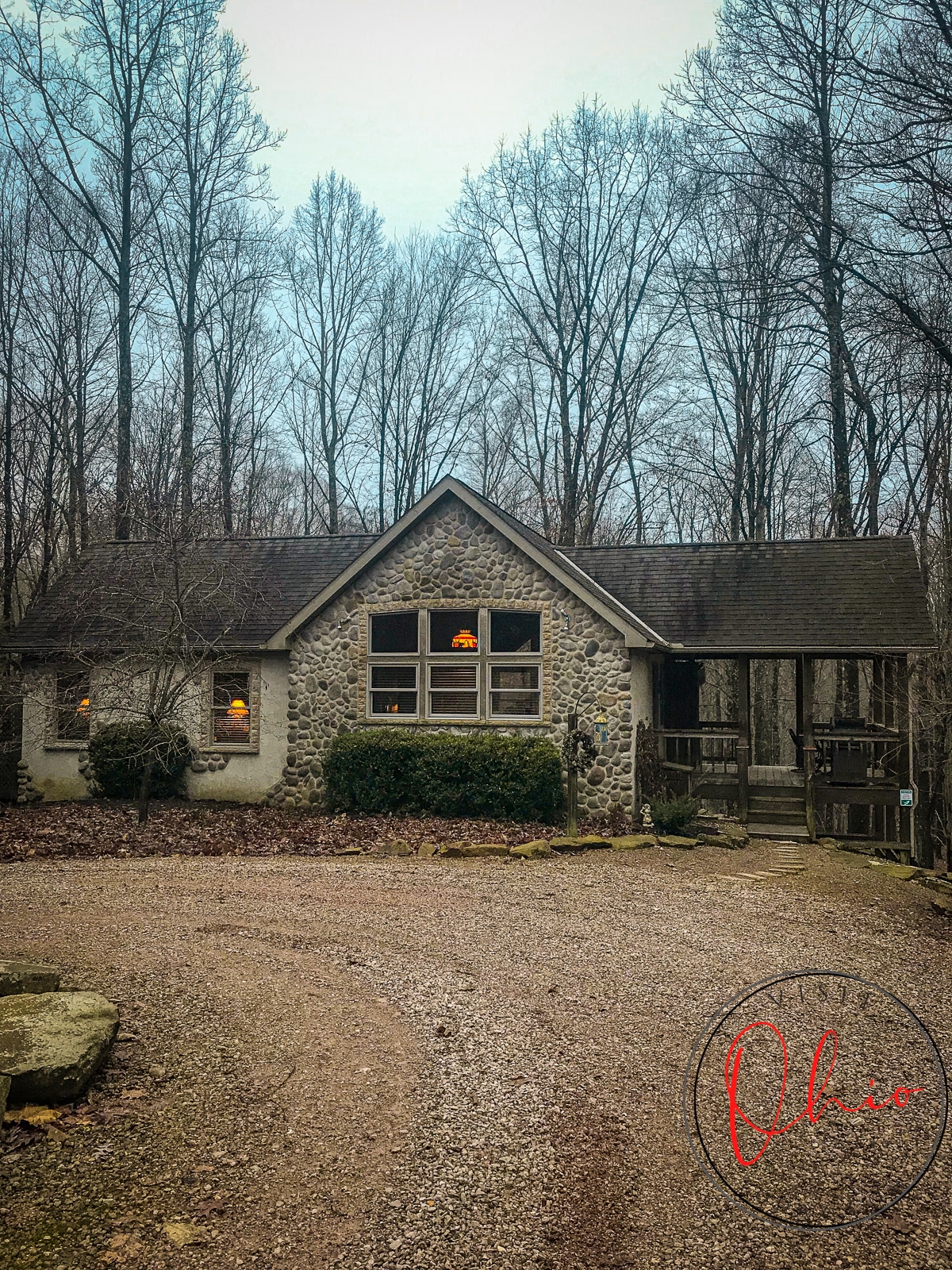 Cabins at Cherry Ridge Retreat
Lake House Luxury Lodge - This lodge at Cherry Ridge Retreat sleeps 2-8 people and is family friendly. It is placed on a lake that is surrounded by breathtaking trees. The newly updated outside hot tub and fireplace area alone, make this lodge so unique.
Water's Edge Luxury Family Cabin - This cabin at Cherry Ridge Retreat will sleep 2 adults and 2 children. It had beautiful views of the central pond and gazebo. The hot tub at this cabin has its own gazebo which creates a spa-like feeling in the woods.
Still Waters Luxury Family Cabin - This cabin at Cherry Ridge Retreat sleeps 2 adults and 2 children. Just like the Waters Edge Cabin, this cabin overlooks the central pond and Gazebo Area, yet is still very private.
Boat House Rustic Luxury Cabin - This cabin at Cherry Ridge Retreat sleeps 2 adults and 2 children. The boat house features a private lakeside sauna and large dock.
Ravine's Edge Luxury Cabin - This cabin at Cherry Ridge Retreat sleeps 2 adults. It has beautiful views of the tree filled ravine. This is the cabin that we have stayed at!
Observatory Luxury Cabin with Pool - This cabin at Cherry Ridge Retreat sleeps 2 adults. We were able to walk around the outside of this cabin (with owners permission) to check it out. It is set up similar to the Ravines Edge Cabin, but has a beautiful outdoor plunge pool. This cabin is the first one on the property as you drive in. It sits close to the road/driveway.
Oak Ridge Romantic Spa Cabin - This cabin at Cherry Ridge Retreat sleeps 2 adults. It is in the middle of a very heavily forested area. It is called the spa cabin because it is all about relaxing. It features 2 massage chairs, and a movie room.
Whispering Pines Luxury Cabin - This cabin at Cherry Ridge Retreat sleeps 2 adults and sits next to a private pond. You can view the private pond from the hot tube or fire pit area as well. It is the perfect place to relax and unwind.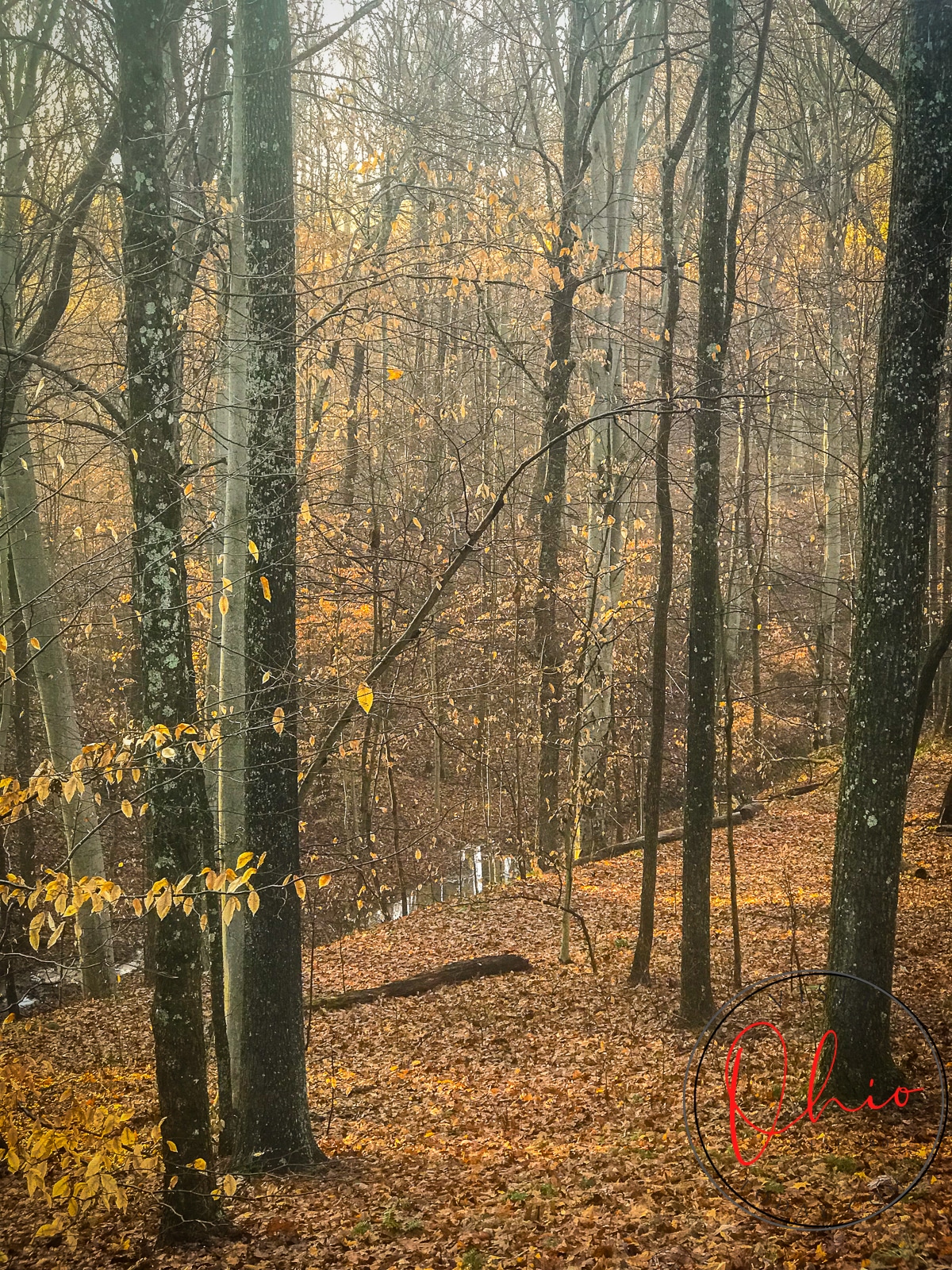 Hiking at Cherry Ridge Retreat
If you want to get in some easy hiking, you can do that on site at Cherry Ridge Retreat. The property has over 140 acres and they have miles and miles of trails that you can hike on.
The views from each property are gorgeous – all you'll see is nature! The trails at Cherry Ridge Retreat are well maintained. Check out this Trail Map of Cherry Ridge Retreat!
What to expect at Cherry Ridge Retreat
Cherry Ridge Retreat prides itself in offering the best, most luxurious amenities in the area. Here's what you can expect from all of the lodges and cabins on this property:
Privacy – As mentioned earlier, the cabins are spread out from each so that you can have as much privacy as you want. Beautiful, quiet, and privacy.
Hot Tubs – All cabins come with one, and each is set in nature to provide a relaxing, spa-like experience. If it's too quiet for you, use the outdoor speaker system to provide the soundtrack for your soak.
Full Kitchens – If you want to cook during your stay, you absolutely can. The kitchens include gourmet cookware, large and small appliances, and open areas so serve dinner in. There's also a grill if you'd like to barbecue and an outdoor patio set to enjoy the outdoors even more!
Beautiful and Comfortable Decor – Here you'll find rustic yet stylish furniture, beautiful woodwork, and stone fireplaces. Each bed is dressed with cushy bedding on pillow-top mattresses for a sound sleep.
Fishing – If you're into that sort of thing, there are stocked ponds all over the property, just bring your fishing pole! Catch and release only.
TV, Phone, Wi-Fi – A landline phone, free long distance calling, Satellite TV and Radio are all included with your stay. Wi-Fi is available for an additional fee.
In-Cabin Massage Therapy – Licensed massage therapists will come to your cabin to pamper you! Book the massage when you book your cabin. I didn't take advantage of this option, but I plan to next time!
Fire Pit – Enjoy a well-kept, clean fire pit just steps from your door. Firewood is an extra cost, but well worth it, is stacked close by and includes matches and fire starters!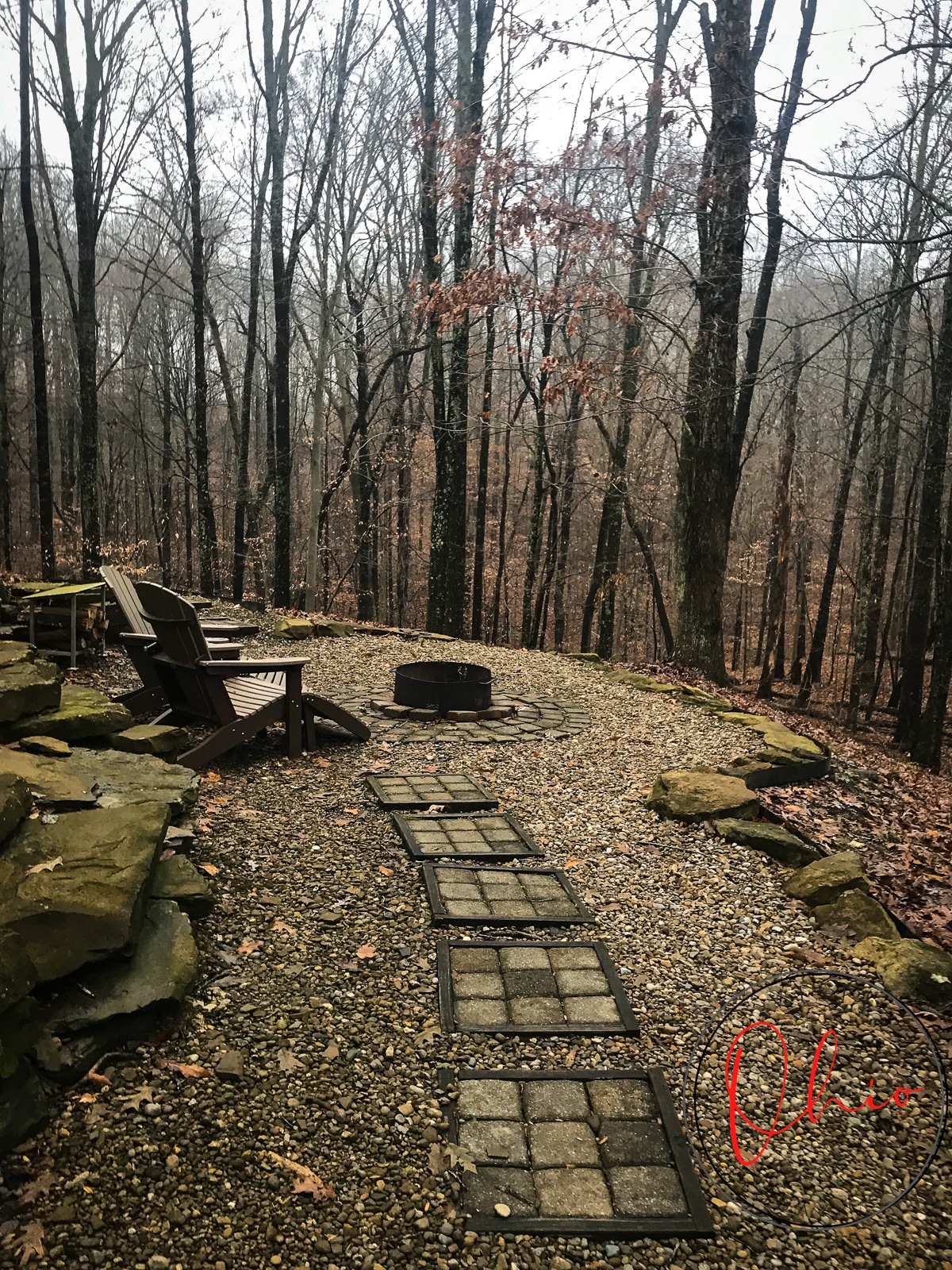 Cherry Ridge Retreat Quick Facts
Hocking Hills Area
8 cabins
Some adult only, some kid friendly
Secluded private cabins
Luxury accommodations
Hot tubs, fire pit
Onsite hiking trails
Ponds, lake
Fishing
No Pets
Community space at Pond
What others are saying about Cherry Ridge Retreat
Like we do with all places we write about, we check other reviews on Tripadvisor, Yelp and or Google. Here is what others had to say about Cherry Ridge Retreat:
"The weekend in Hocking Hills was what we were looking for: quiet and peaceful among nature. Cherry Ridge Retreat was very secluded and private…" - KT (Pennsylvania)
"Staying at the BoatHouse at Cherry Ridge was a unique experience…" MP
"Cherry Ridge Retreat was just as advertised. Secluded location, each cabin with its own delightful hot tub…" J
"Cherry Ridge Retreat is a beautiful and peaceful escape from busy life…" JN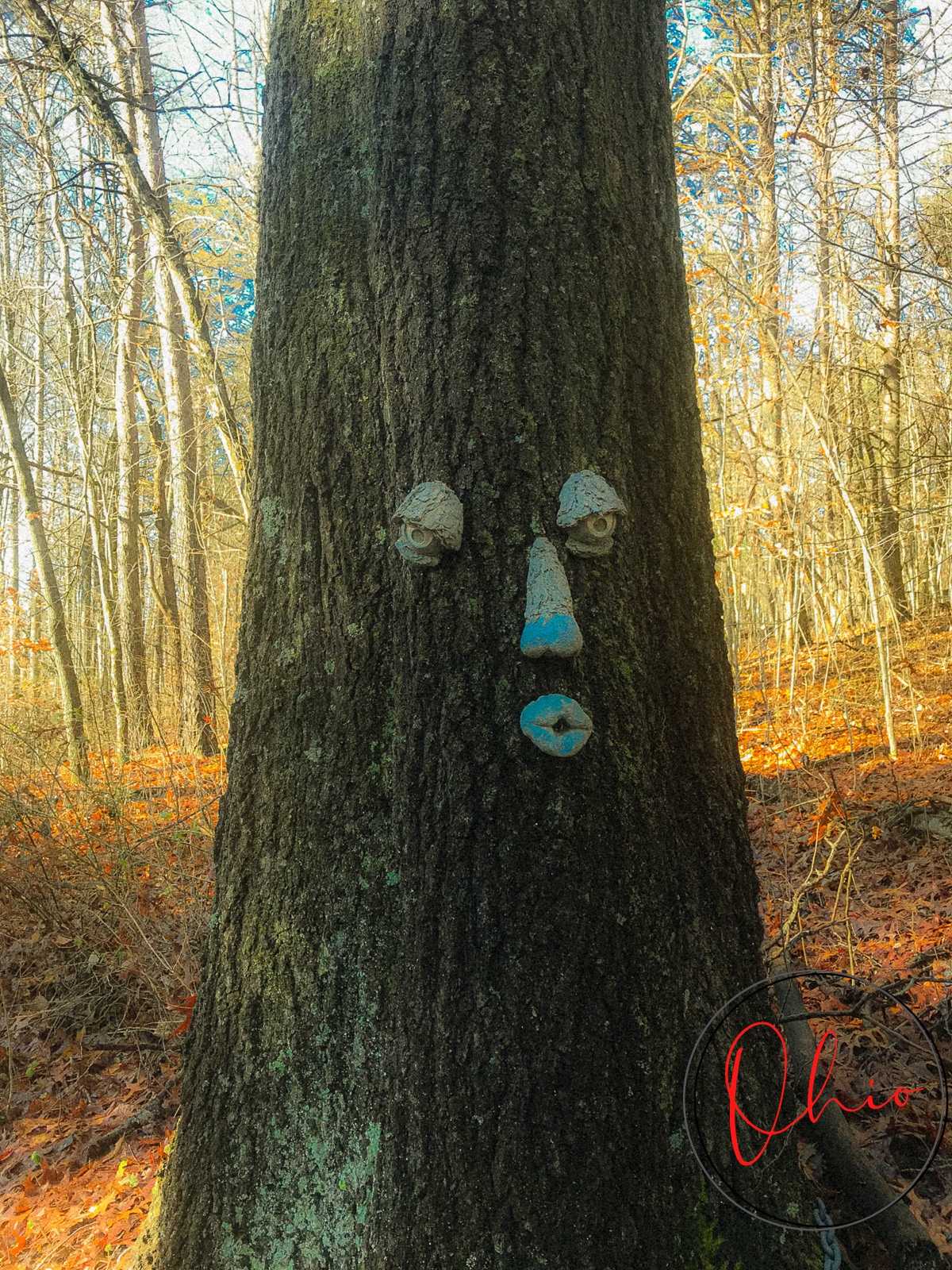 Where is Cherry Ridge Retreat located?
Cherry Ridge Retreat is located at 22097 Cherry Ridge Road, New Plymouth, Ohio 45654 - 740-380-7777 - website
Other places to visit in Hocking Hills
While staying at Cherry Ridge Retreat, be sure to check out the area. We have written about the best things to do in Logan Ohio as well as what to do in Hocking Hills. Be sure to check out Rockbridge Ohio and also the Hocking Hills Winery. If you would like to horseback ride in Hocking Hills, check out the Spotted Horse Ranch. Looking for other accommodations, check out the Outside Inn Cabin.
Let's go to Cherry Ridge Retreat
Basically put, Cherry Ridge Retreat is a luxury vacation destination in Hocking Hills. It is the perfect place to reconnect in nature, among the beautiful landscape. The cabins are all very private with luxurious amenities, making Cherry Ridge Retreat the perfect place to recharge.
Have you stayed at Cherry Ridge Retreat? We would love to hear from you. At Cherry Ridge Retreat they say "only the best is good enough" and we found that to be true on our visit, but we would love to hear about your visit!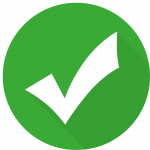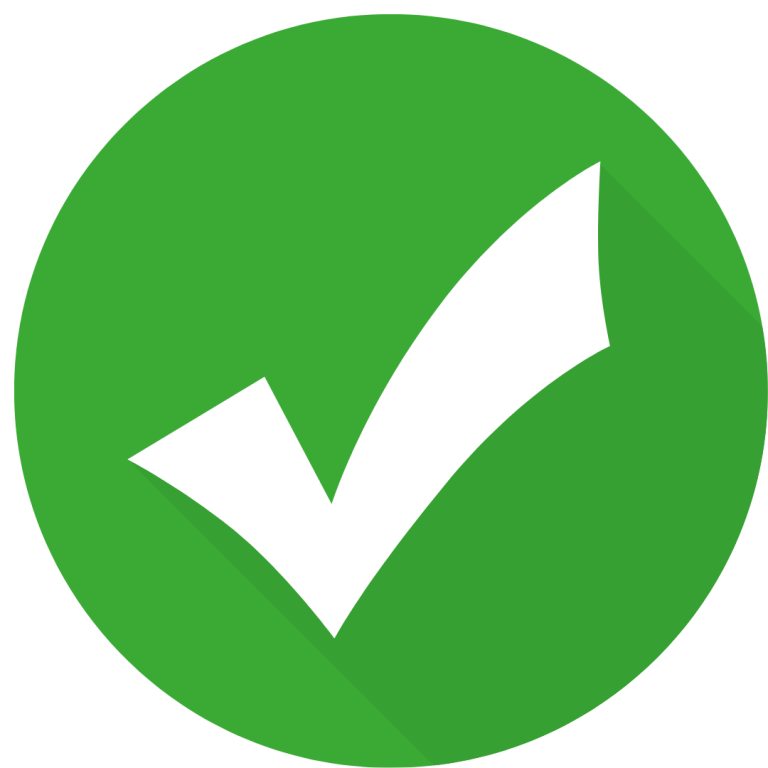 Hello! We have done our very best to ensure that the accuracy of events, hours, addresses, etc are up to date. Please know that information can change due to weather, updated health and safety challenges, etc. If you find incorrect information, please send us an email and we can get it updated.
To be updated and stay connected, subscribe to our newsletter.