Things To Do In Akron
This post contains links to affiliate websites, such as Amazon, and we receive an affiliate commission for any purchases made by you using these links.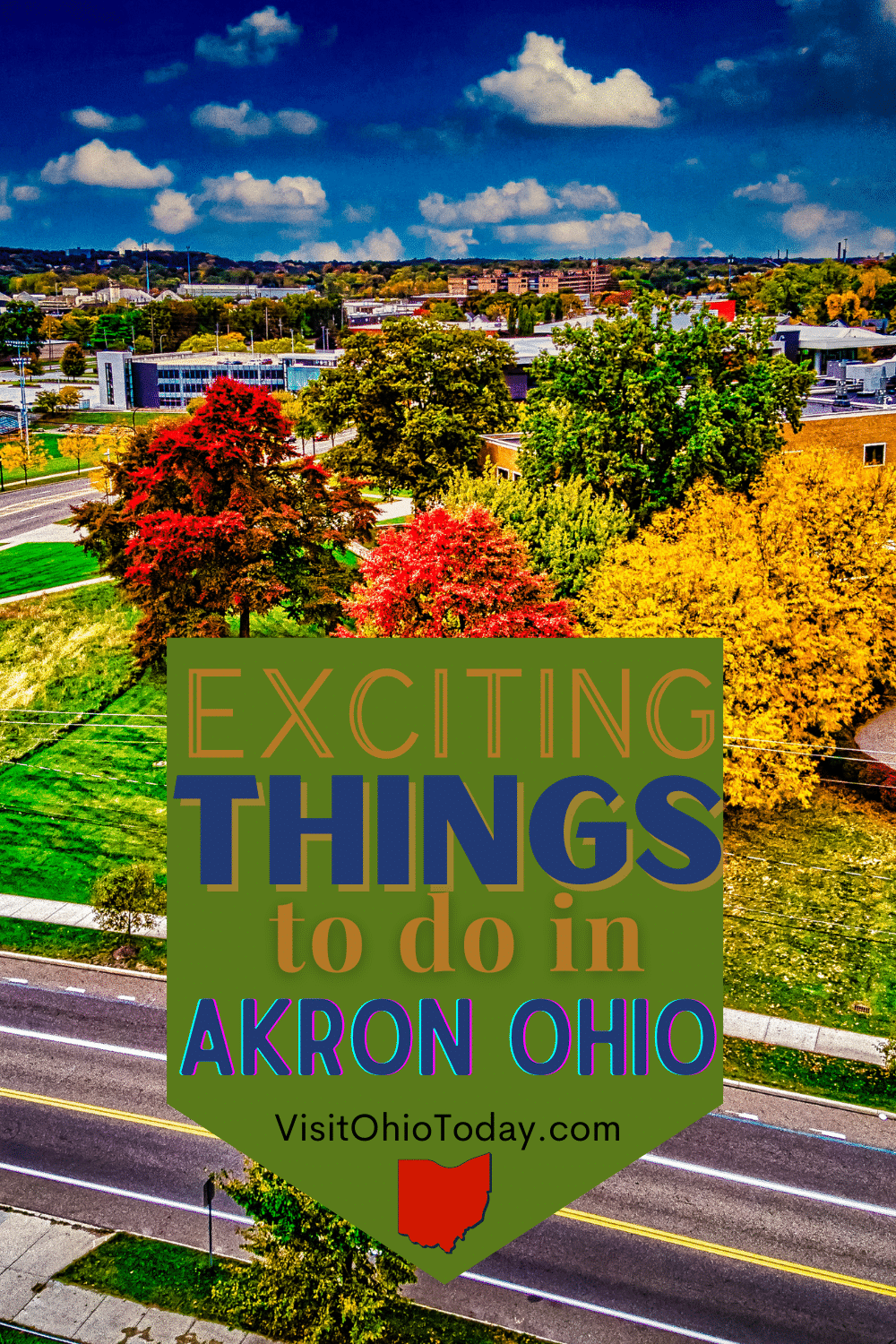 There are plenty of things to do in Akron, including a zoo, parks, bars, and restaurants. There are also farms and museums for people to explore at their leisure. Akron has something for everyone, whatever the age.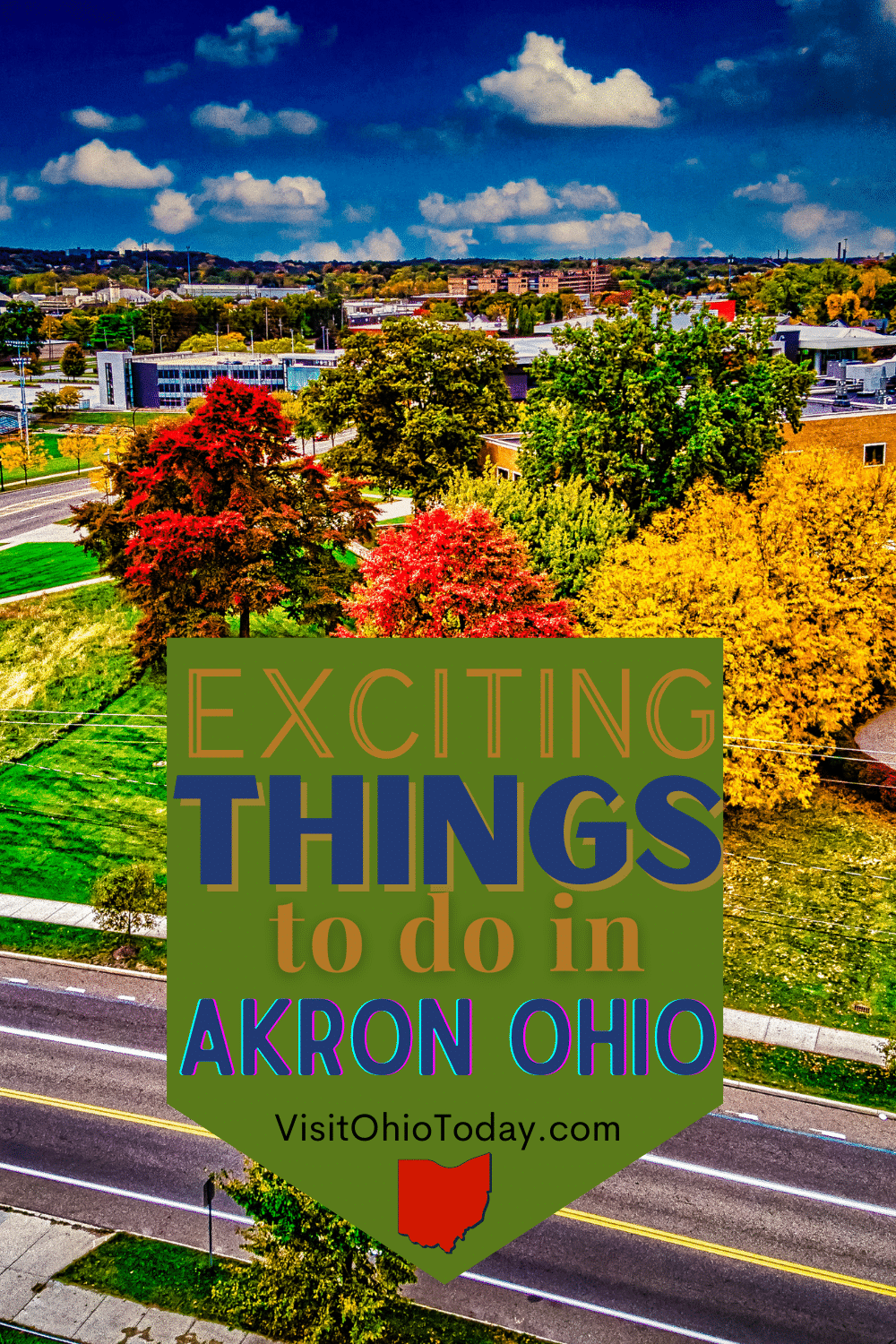 Where Is Akron Ohio? (Things To Do In Akron Ohio)
Akron Ohio is located in the Great Lakes region of the US. Akron is around 39 miles (63km) south of Lake Erie. Located on the western end of the Glaciated Allegheny Plateau, Akron includes rolling hills and varied terrain. The Ohio and Erie Canal passes through the city and separates the east from the west. Akron has the only biogas facility in the United States that produces methane through a decomposition process of sludge that in turn produces Electricity.
History of Akron Ohio (Things To Do In Akron Ohio)
In 1811, Paul Williams settled in Akron. He suggested to General Simon Perkins, who was the surveyor of the Connecticut Land Company's Connecticut Western Reserve, to found a town on the new Ohio and Erie Canal. The town was laid out in 1825 and this is where the south part of downtown Akron sits today. In 1844, abolitionist John Brown moved into John Brown House across the street from his business partner Colonel Simon Perkins.
In 1856, Ferdinand Schumacher bought a mill, and in the following decade, the mill mass-produced oat bars for the Union troops during the American Civil War. Akron was incorporated as a City in 1865. The city then flourished and the First Methodist Episcopal Church was opened in 1872. In 1895, the Akron, Bedford, and Cleveland Railroad began service.
Into the 1900s
The American trucking industry was birthed through Akron's Rubber Capital of the World era when the four major tire companies Goodrich Corporation (1869), Goodyear Tire and Rubber Company (1898), Firestone Tire and Rubber Company (1900), and General Tire (1915) were headquartered in the city. The rubber companies responded to housing issues by building various neighborhoods for their workers.
Due to this foresight, Akron became a boomtown and was America's fastest growing City with a 201.8% increase in population. A third of this population were immigrants from other parts of the United States and Europe. In the Depression Era, Goodyear-Zeppelin Company built two airships for the US Navy.
Notorious Bank Robber, Charles Arthur "Pretty Boy" Floyd was arrested in Akron under the name "Frank Mitchell" in March 1930. After WWII, Akron surged as the use of Automobiles really started to take off. Like other industries, this success did not last and both the tire and rubber industries suffered from decline. By the early 1990s, Goodyear was the last major tire manufacturer based in Akron.
In the new Millennium, there was a decrease of roughly half the workers of Akron. Fortunately, Akron gained an international reputation with regard to Polymers. 94 Polymer-related companies are based within the City itself. Research takes place at the University of Akron, which is home to the Goodyear Polymer Center and the National Polymer Innovation Center, and the College of Polymer Science and Polymer Engineering.
Akron Zoo
Akron Zoo is an exciting mix of walking, animal viewing, and activities where you really can get immersed! As well as the fun with animals, there are lovely gardens located throughout the zoo. Different events and activities take place throughout the year, so make sure to check out the website when you plan to make a visit.
35 acres of exhibits, guest amenities, and support facilities.
Sized for a three to four-hour visit, with up-close animal experiences.
Accredited by the Association of Zoos and Aquariums.
Additional hands-on activities include a carousel, Farmland, playground, train ride, as well as the chance to feed animals.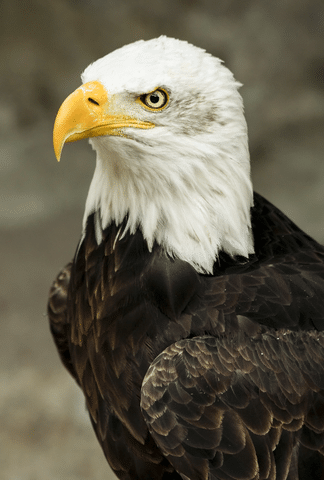 As always, we do recommend that visitors check the Facebook page as well as the website to keep up to date with current prices and events.
Akron Rubber Ducks
Canal Park is home to Akron's own Minor League baseball team – the Akron Rubber Ducks! This is a proper Minor League Baseball ground that is equipped with a video board, playing surface, and clubhouse. These facilities are for the entire family.
Check the website for tickets, prices, and schedules.
Click on the "fan" and "community" sections of the website for details on how fans can get even more involved.
The Game Grill & Bar restaurant is connected to Canal Park.
A team shop is located at the park for fan merchandise.
Short Video Of The Rubber Ducks In Action:
Cuyahoga Valley Scenic Railroad
Akron has got its own Railroad! You can take a day trip on the Cuyahoga Valley Scenic Railroad or you can ride the train for a special event. Events take place throughout the year, so make sure to check out the website for details.
The railroad runs from Independence OH to Akron OH.
You can bike or hike the Ohio & Erie Canal Towpath Trail and then ride the train back for a discounted rate.
Private car and group rates are available.
A concession car featuring products from locally owned businesses is located on board.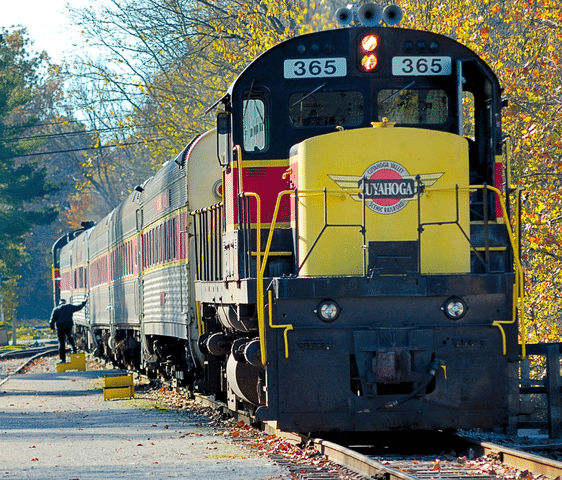 Akron Art Museum
The Akron Art Museum is a fantastic place to admire world-class art. This Museum is great for children and adults. Special events and featured collections take place throughout the year. Please make sure that you check out the website.
Admission to the Bud & Susie Rogers Garden is free.
Free admission on Thursdays from 11 a.m. to 9 p.m.
A café is open Tuesday through Sunday featuring products that support local businesses.
Kids and family activities are offered on specific days that focus on hands-on learning
Short Video From Akron Art Museum:
Hale Farm and Village
Hale Farm and Village offers the visitor an old-fashioned, traditional experience. The way that the farm has been set up is as an outdoor museum experience. This is a 200-year-old property that is set in Cuyahoga Valley. This is a unique experience that will live with you for a long time.
Self-guided tours take about two hours to explore the entire property.
Wear comfortable walking shoes and sun protection.
There are 32 historic structures, gardens, and farm animals, as well as farm and trade demonstrations.
There is a gift shop and café that serves regionally sourced products.
Hale Farm Civil War Reenactment (Short Video): ​​
​​
Boston Mills/Brandywine Ski Resorts
Boston Mills/Brandywine Ski Resort is 17 miles (23km) North of downtown Akron. It is known as the 'Snowboarding capital of Ohio'. These two resorts are sister resorts and they have the ability to handle 20,000 visitors per hour. Between these two resorts, there are 19 ski runs that extend over 79 acres of land. The terrain is suitable for both novices and experienced skiers. Night skiing is also an option and Boston Mills also boasts the steepest ski slope in the United States. Snow tubing and snowshoeing are also popular activities here.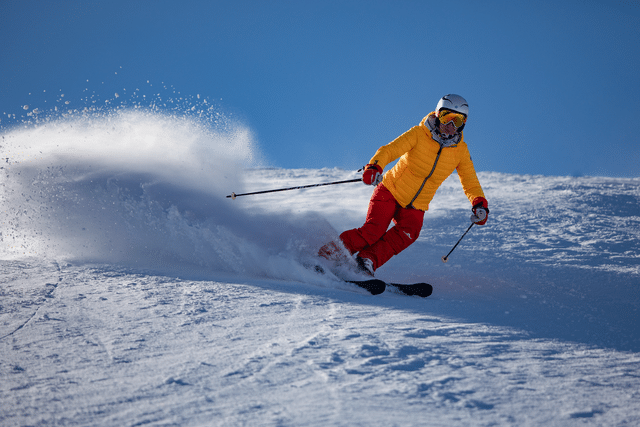 Boston Mills:
Address: 7100 Riverview Road, Peninsula, Ohio 44264
Brandywine & Polar Blast Tubing Park:
Akron Children's Museum
Akron Children's Museum lets your children play! Children will have the chance to engage in a variety of activities where they are able to take part. Activities include a farmers market to a water table. There is a list of exhibits on the website. The area is set up for infants and the children can enjoy playing all day. There is an admission fee and a parking fee here, visit the website for more information.
Special programs are listed on their calendar year-round.
Family and business memberships are available.
Although food/beverage is not allowed in the museum, the Lock 3 Commons are nearby to take a food break, and Lock Stop Café offers refreshments.
Short Video Showing Fun To Be Had At Akron Children's Museum:
Stan Hywet Hall and Gardens
Stan Hywet Hall was built for F. A. Seiberling, a co-founder of Goodyear Tire and Rubber Company. When you tour around the estate it is like going back in time. There are lovely grounds and gardens where visitors can explore at their leisure. Seasonal events are offered throughout the year. It is best to check on the website before you plan your day.
Several tours are offered of either or both the house and gardens, as well as tours designed specifically for youth.
Molly's Café is nestled into the carriage house for refreshments.
A gift shop is located on-site.
From geocaching to the playgarden there are several activities offered.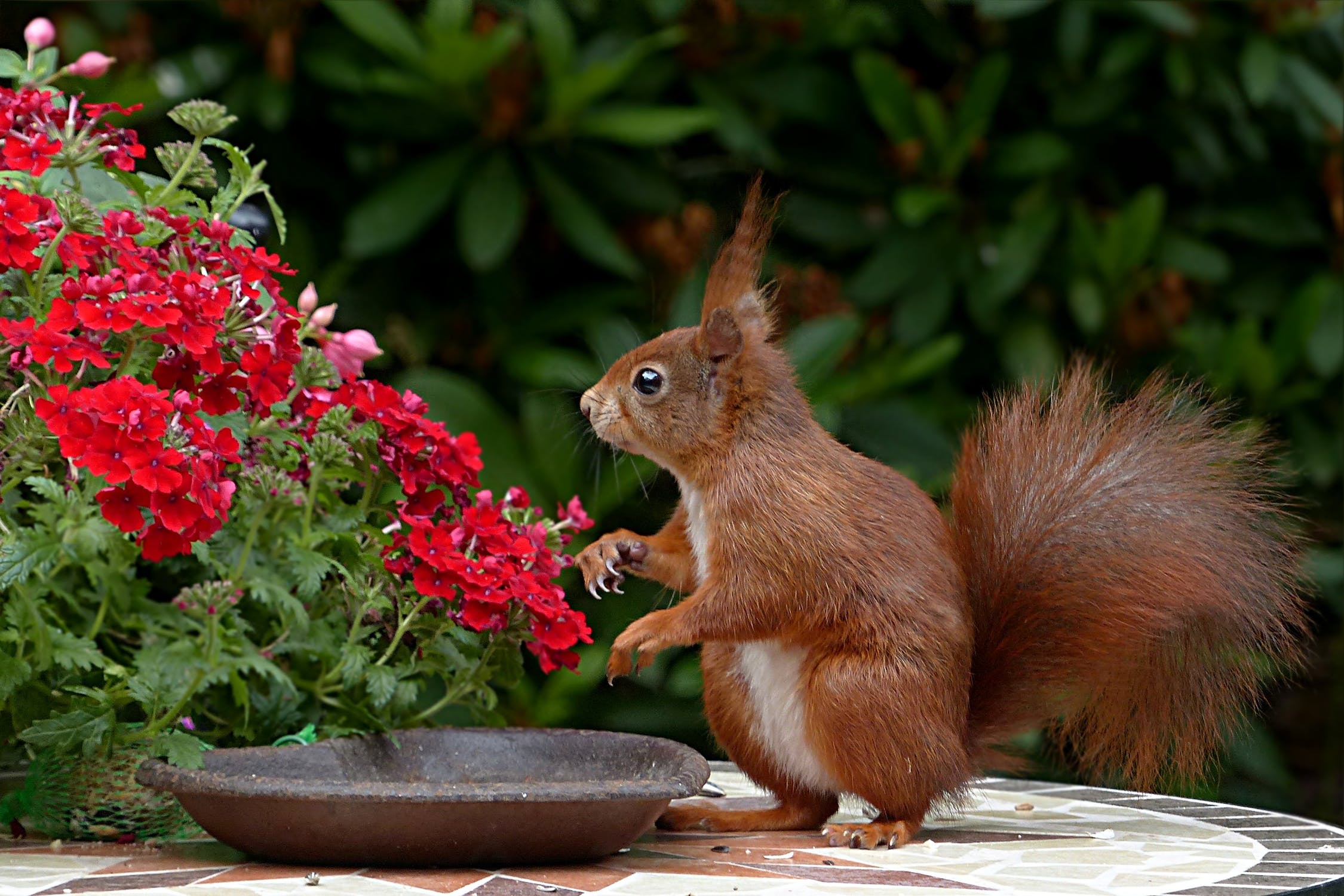 Akron Civic Theater
Akron Civic Theater is a cultural landmark for the Akron community. This theater was originally built in 1929 and it has a capacity of 5,000. Check out the website for future events.
Concessions are located on the Mezzanine Level.
Restrooms are located throughout the theater with changing tables available.
The theater can be rented.
The theater has 26 locations for wheelchair users and their companions.
Short Video of Additions and Renovations Being Made to Akron Civic Theater:
Goodyear Theater
This Theater is a state-of-the-art Theater that is based in a historic location. This venue offers shows for the entire family. Private events can also be catered for if required.
Parking is available in marked lots along Goodyear Blvd and Cook St. (Cash Only).
Check the website for event dates and times.
All shows are reserved seating.
Refreshments are offered on-site.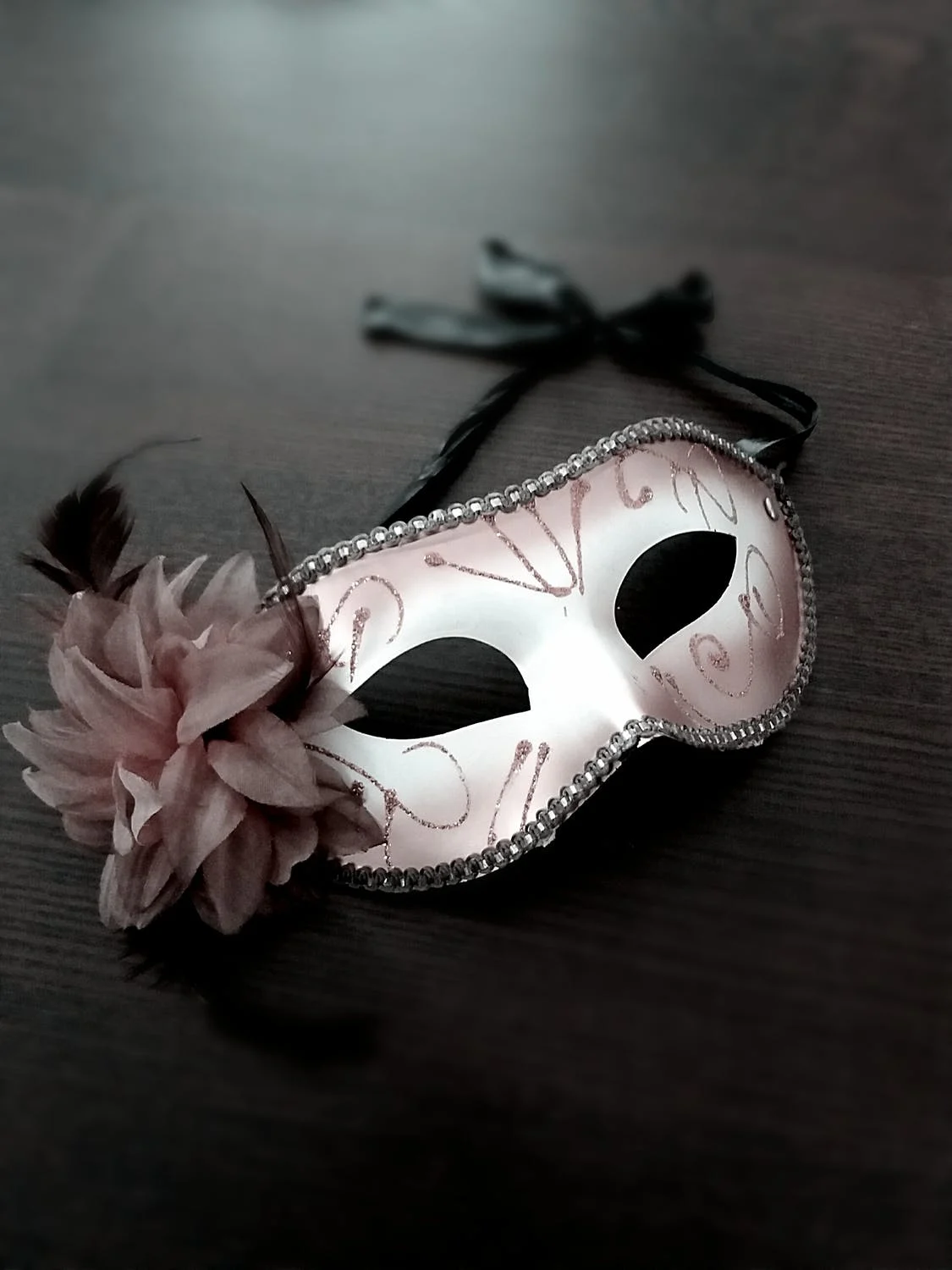 Lock 3 Akron
Lock 3 is a year-round place that has activities all year long. In the wintertime, ice skating is available and in the summertime, there are firework displays. The venue is available for everyone.
The lawn is general admission; you can bring your own chairs and blankets (lawn chair rentals are available for a small fee).
Terrace and tent rentals are available.
Located in the center of downtown Akron, there are several parking decks and a surface lot surrounding the venue for parking.
Group sales, private rentals, party packages, and fundraising opportunities are available.
Summit Metro Parks
The Summit Metro Parks are in the Summit County area and they cover an area of over 14,300 acres. There are walking trails as well as 22.4 miles of Ohio & Erie Canal Towpath Trail. This is a very popular area and it is visited by millions of people.
Special events are held at the parks and activities at each park are available year-round.
Maps and specific park information are available on the website.
Shelters and lodges are available for rent.
Plant and animal information is accessible on the website.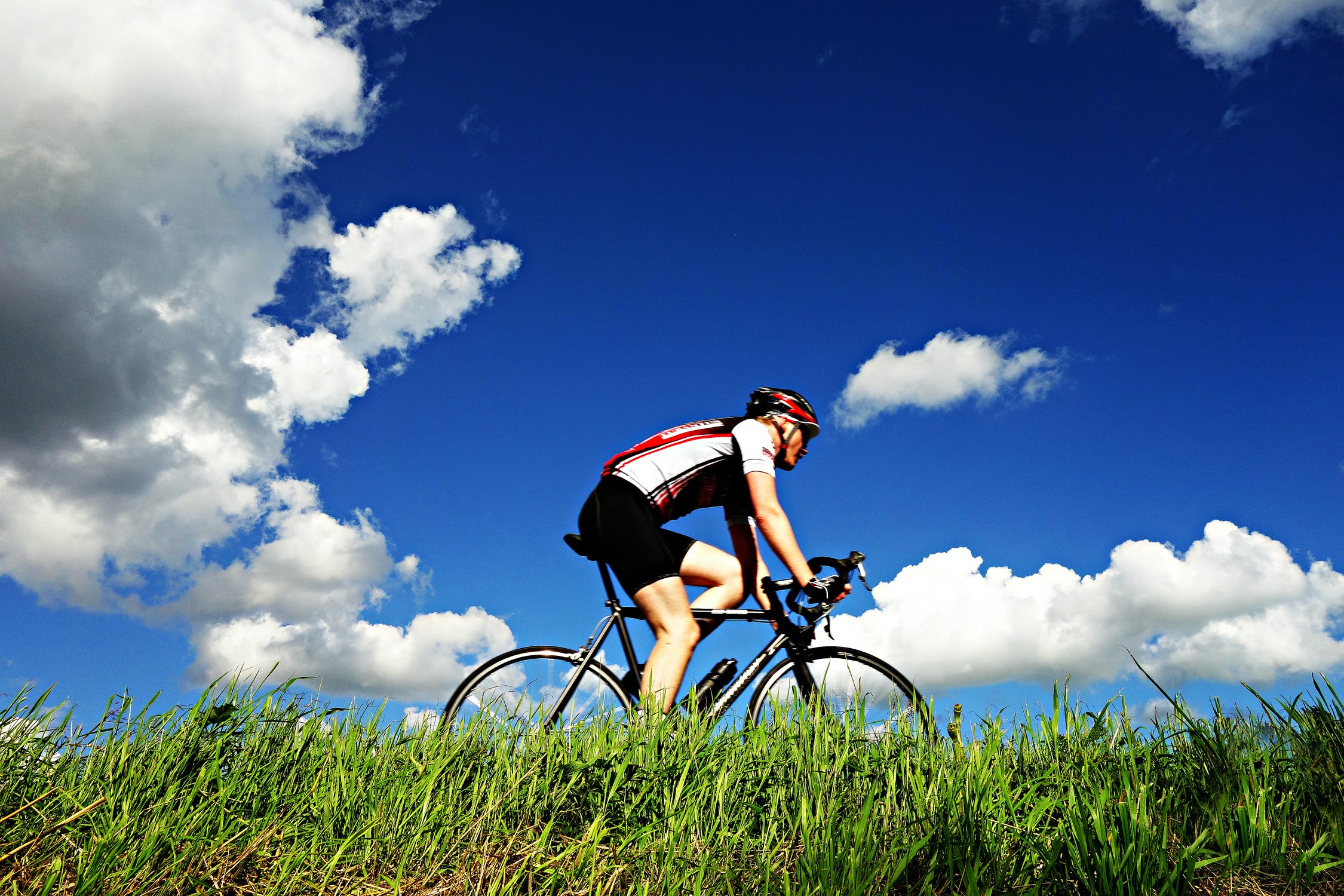 John S Knight Center
The John S Knight Center is a huge convention center that is based in Downtown Akron. This amazing building plays host to conventions, tradeshows, and events. This Center is open all year round.
Parking is located throughout nearby decks and surface lots in Akron and the center is also connected to the Skywalk, which leads to the South Broadway St. parking deck.
The JSK Café offers food and beverage options.
Standard-size wheelchairs are available on a first-come, first-served basis.
Check out the public events page on the website for event dates/times/prices.
Short Video Showing What is Available in and Around The John S Knight Center:
Akron Fossil Fuels and Science Center
The Akron Fossils and Science Center is not your normal Museum. Visitors get the chance to have a hands-on educational experience. The tour will literally put science into your hands as visitors can interact with fossils, replicas, and live animals.
Check the website for details regarding science birthday parties, lecture series, educational days, overnight lock-ins, summer camps, and much more
Jurassic Park offers 2-acres of outdoor play and exploration, including a zip-line and mini-golf course
A daily schedule of activities is available on the website for your visit
Group rates and parking passes are available
Fun at the Science Center:
Water Works Park
Water Works Park is located within Cuyahoga Falls. The Park has a lazy river as well as flume slides. This Water Park has activities for all age groups. Check out the website for an overview of all the park has to offer.
The park features four slides as well as three pools (including a zero-depth, lazy river, and lap lane pool).
Fun features include waterfalls, geysers, water sprays, and sand area play.
The location offers changing rooms, a concession stand, sun/shade areas, and much more.
Rentals and activities are offered.
Downview Sports Center
Downview Sports Center is a sports entertainment center that is suitable for the family and for all ages. This charming sports Center is based in Cuyahoga Falls. Activities include a miniature golf course, batting cages, a skatepark, as well as a driving range.
Party packages are available, including Putter Par-tees, Batting Swing Bandz, and Range Fall/Winter Deal.
The 18-hole miniature golf course is accessible to all family members.
The driving range has 32 outdoor hitting stalls, 15 covered, and 10 heated tees.
The batting cages have hardball, fastpitch, and slowpitch ball machines.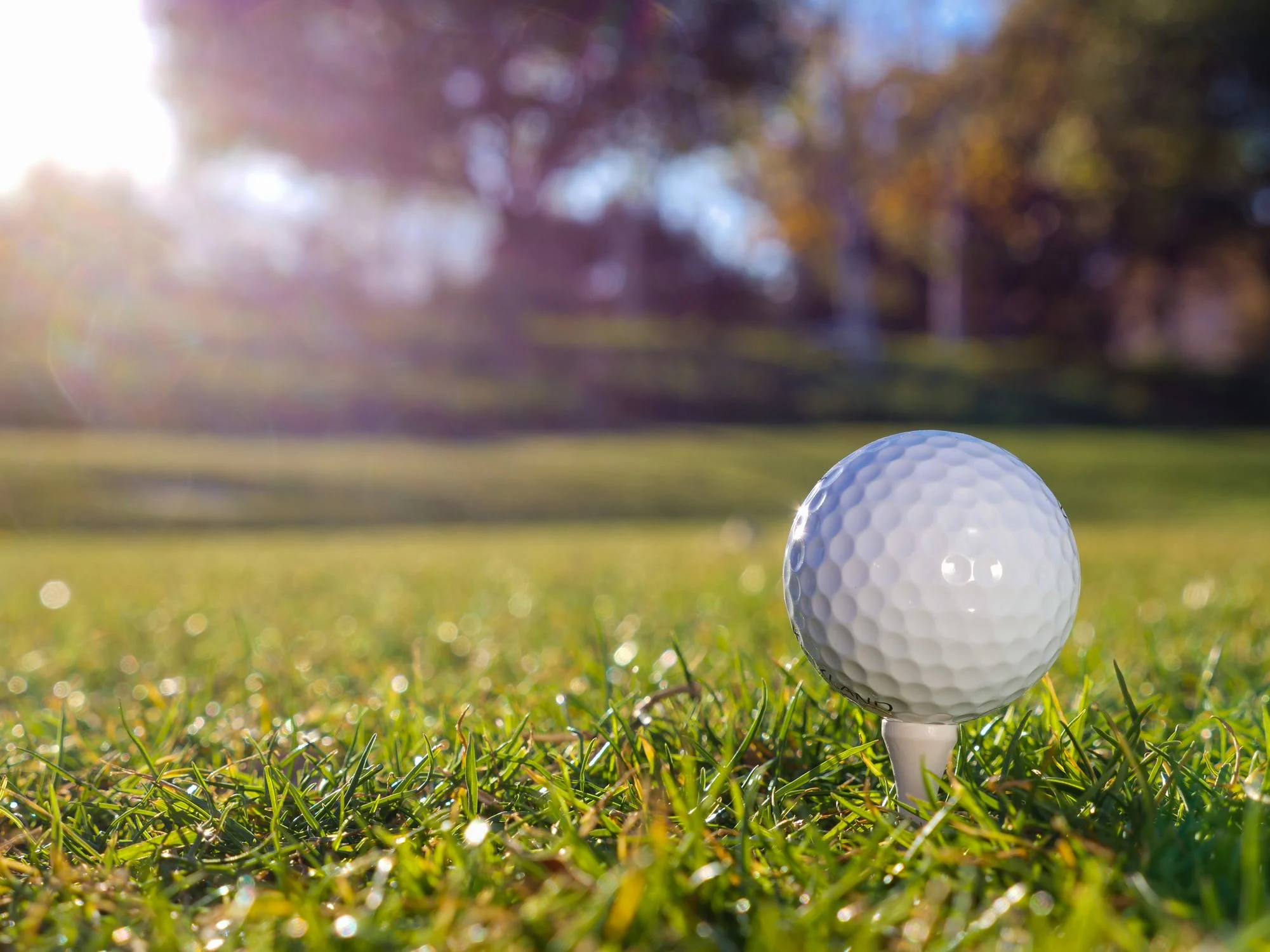 Kent State University Museum
The Kent State University Museum is based in Kent, Akron, OH. This establishment has eight different galleries that feature static and rotating artworks. This is the place to visit if you like different types of art. There is a huge range of genres all under one roof. Some of the genres include textiles, furniture, glassware, and paintings. The art includes work from both local and international artists.
Blu Jazz+
If you are a fan of Blu Jazz, then head down to the downtown area of Akron. This is the area where you can catch jazz showcases at the music venue and you can also browse at the gallery that is dedicated to Jazz Photography. The best talent from the local area perform here on a regular basis. There is also a bar area and an onsite restaurant that specializes in tapas and light bites.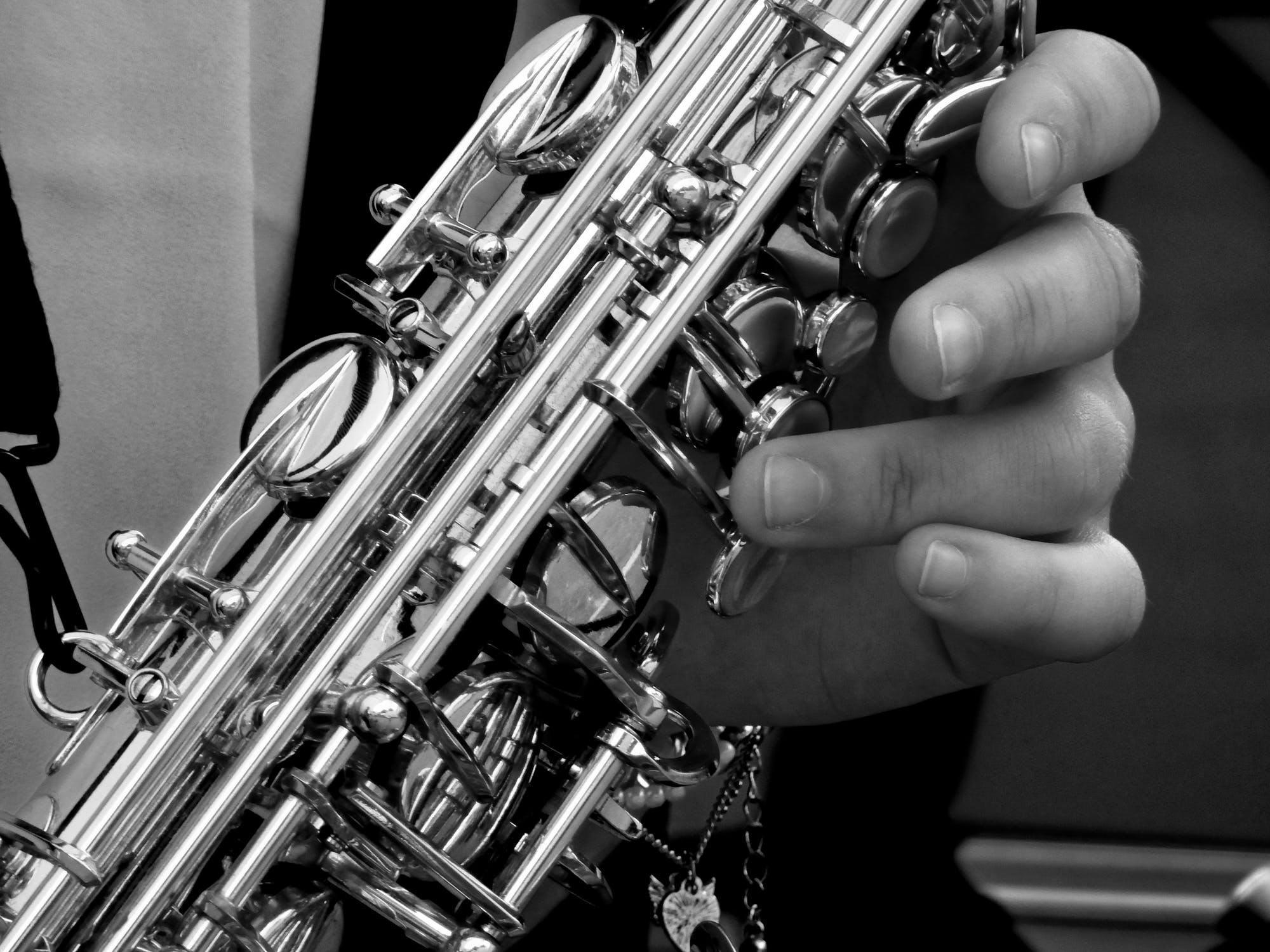 Historic Downtown Seville
Historic Downtown Seville dates from 1816 and it sits in farmland in southern Medina County. This is the perfect place to enjoy an excursion from Downtown Akron. This historic place is filled with bespoke stores that include Boutiques as well as antique shops. There is also a range of bars and restaurants. When you visit Downtown Seville, you will feel that you have been transported back to the 1800s.
(Stan Hywet Hall and Gardens) You could spend the whole day here exploring. Lovely Gardens, play area, cafe, and house tours. We even got to hear the organs play in the music room. All of the volunteers really bring the place to life. You are definitely transported back in time when visiting.

Missa (Google)
Cindy's Insider Ohio Tips!
For a day in Akron, I suggest starting at the Akron Art Museum then head to Stan Hywet for majestic gardens. Take a breather at Lock 3 Park, they've always got something fun going on. Wind down with a stroll at Cuyahoga Valley National Park. Or enjoy shopping in the city and a bite to eat at one of the many eateries here!
Where Is Akron Ohio Located?
Akron Ohio is located in Summit County. It is located about 40 miles from Cleveland.
Let's Visit Akron Ohio
Have you visited Akron? We would love to hear your thoughts! Did you try out any of our suggestions, or maybe you discovered your own hidden gem? Leave a comment below and share your experience.

If traveling is your thing, then we have lots of Ohio destinations to recommend! Are you an adventure seeker? Do you prefer nature reserves? For the more daring of our readers, we have even compiled a list of the 7 most haunted houses in Columbus Ohio!
Hello! We have done our very best to ensure that the accuracy of events, hours, addresses, etc, are up to date. Please know that information can change due to weather, updated health and safety challenges, etc. If you find incorrect information, please send us an email at [email protected], and we can get it updated.

To be updated and stay connected, subscribe to our newsletter.