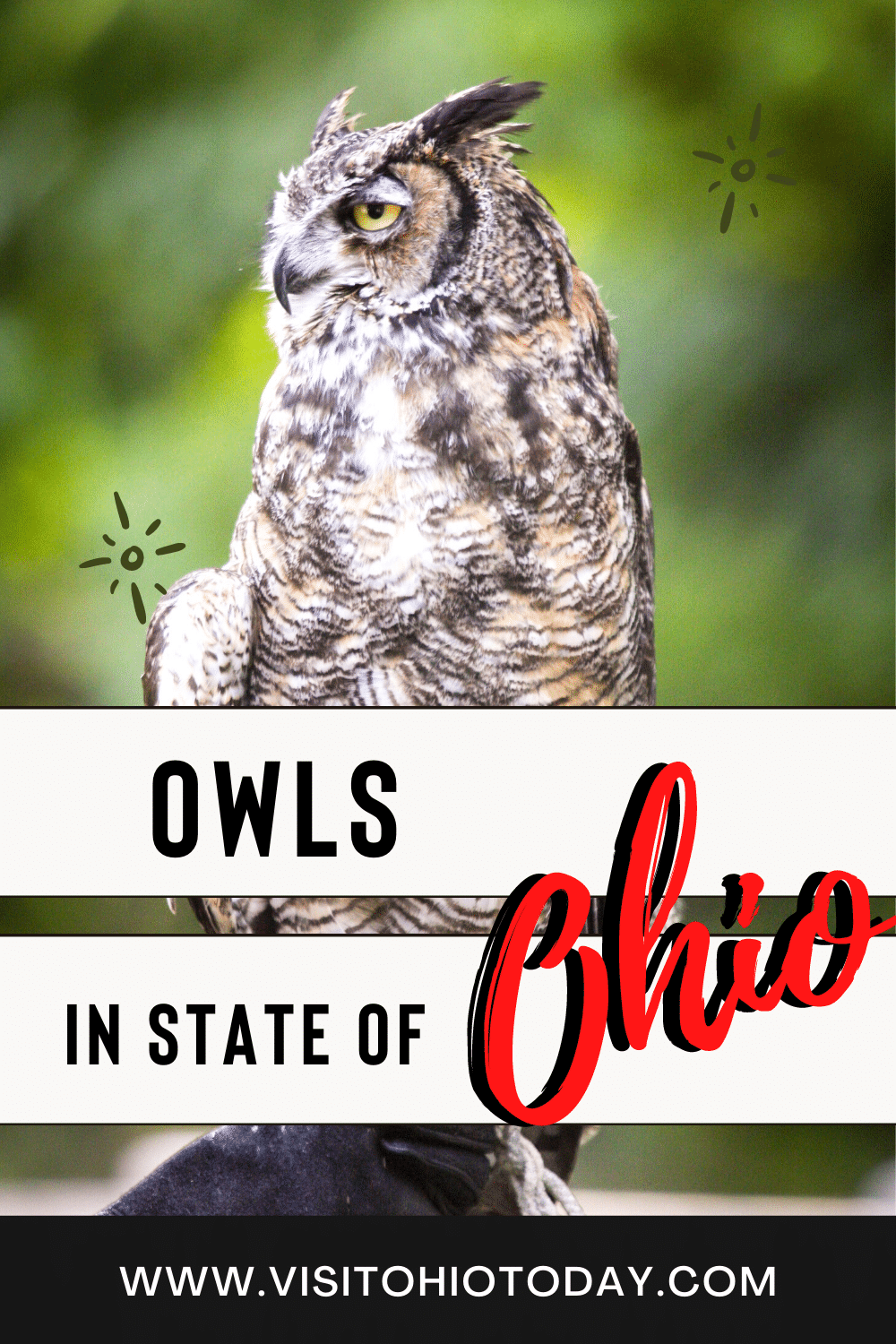 Last Updated on September 1, 2023 by Cindy
There are not many birds that capture our thoughts like Owls. They enjoy being out in the dead of night whilst they are hunting and feasting. The Owl is endemic all over the majority of the planet. Read on if you want to learn more about Owls In Ohio!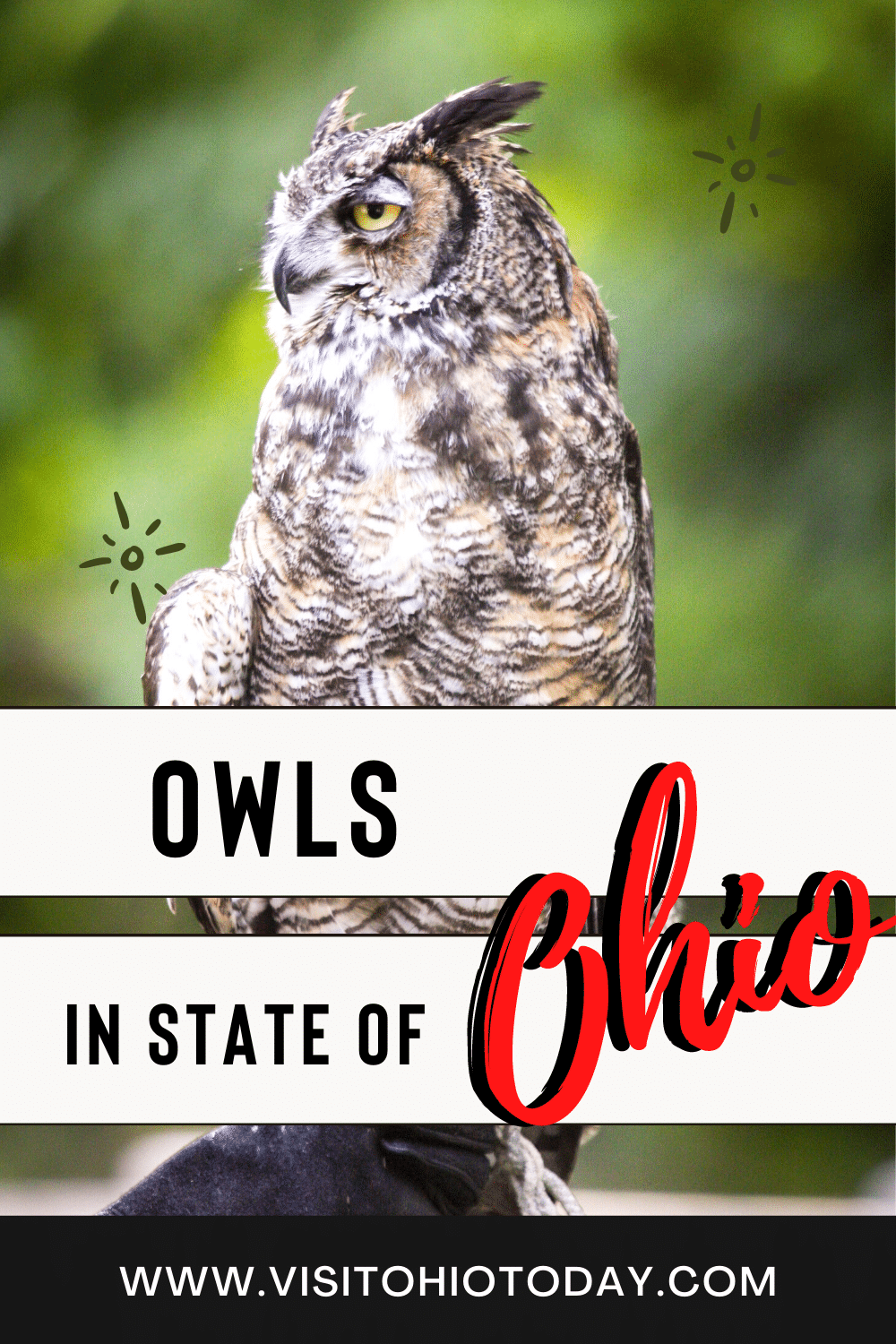 What Do Owls Eat? (Owls In Ohio)
Owls like to eat other Owls and as a result they are exclusively Carnivores. The smaller animals that they eat are from Beetles up to Large Birds like Ospreys. A few species of Owls do also eat fish as well, but these are not found in Ohio.
Owls do not have teeth, like other birds. So what Owls do is use their razor-sharp bills to tear the flesh of their prey into pieces that they can eat. The bills also have the power to crush their prey's bones down so that they can digest the prey. If there are any body parts that the Owl is not able to digest, they regurgitate this a few hours later in the form of a pellet.
How Do Owls Hunt? (Owls In Ohio)
When Owls go on the hunt, they are guided by sound. The hearing of an Owl is crucial in that respect. This is so important because the Owl must be able to sound out its prey. Barn Owls, for example, are able to hunt for small animals by this method alone. Other species of Owls such as the Great Gray Owl, are able to find prey under snow fields. An owl's flat face works as an antenna. The feathers on an owl's face direct their prey's sound waves into their ears. The Owls' ears are hidden on the side of their heads. Many species of owl also have asymmetry ear positioning, which helps them target prey.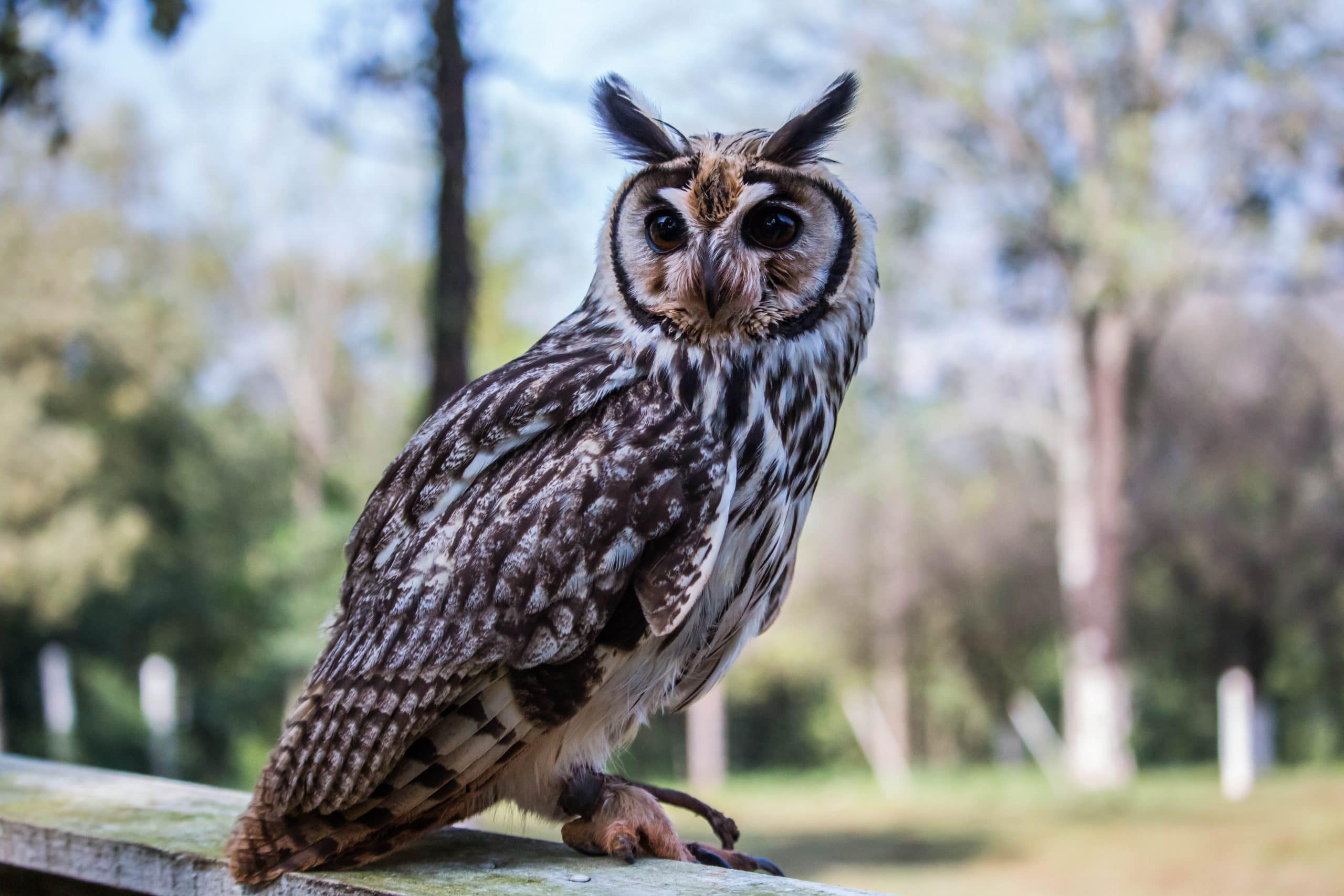 Which Species of Owls Live in Ohio? (Owls In Ohio)
In Ohio, there are eight species of Owl. These species of owl can be found all over the state and they are not found in one exclusive area. If you want to know more, then read on.
Some fun facts about Barred Owls in Ohio:
Eastern Screech Owl (Owls In Ohio)
The Eastern Screech-Owl is the smallest and most common owl that is in Ohio. These small owls are great at camouflaging themselves and like to be tucked up in the bark and crevices of trees.
These owls like to nest in hollow parts of a tree, like the trunk. It has also been known for these cuties to nest in a bird box, so if you have a bird box, do not be surprised to see these guys and girls showing up. They can be found almost anywhere, whether this is in the forest or the backyard.
These owls are also present in Ohio all year round, so they do not migrate out of the state. These Owls are roughly the size of an Owl and are gray with red color morphs. You will be able to hear them at night as this gives out a trill song during the night.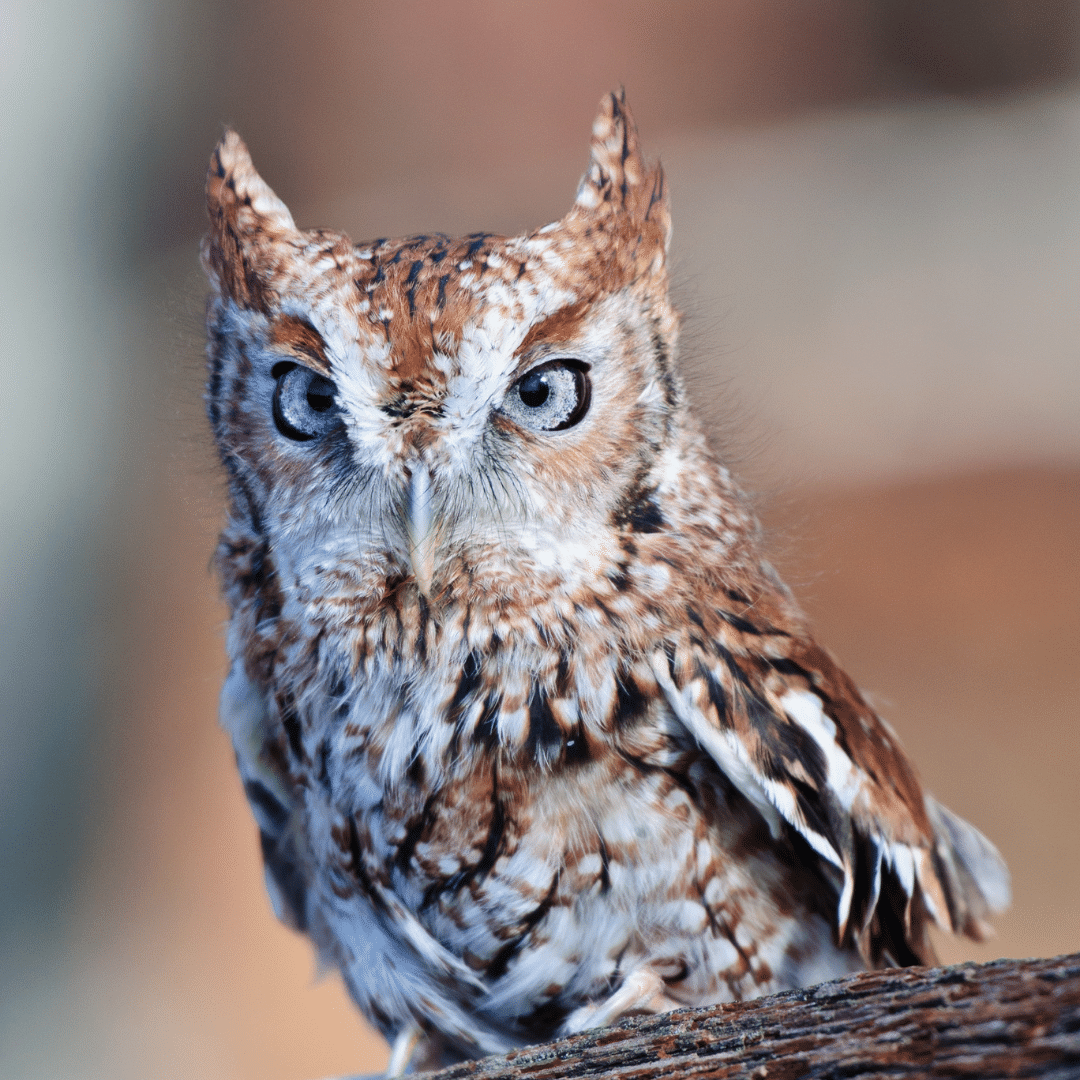 Barn Owl (Owls In Ohio)
Whilst Barn Owls are not seen too often in Ohio, they do live in northern Ohio. The barn owl is a strictly nocturnal hunter and is white with brown wings. These owls are very loud when they make their call and it sounds blood-curdling. They like to live in old barns and buildings. Unfortunately, their numbers are on the decline and the decline is not limited to Ohio. Their numbers are in decline across the planet.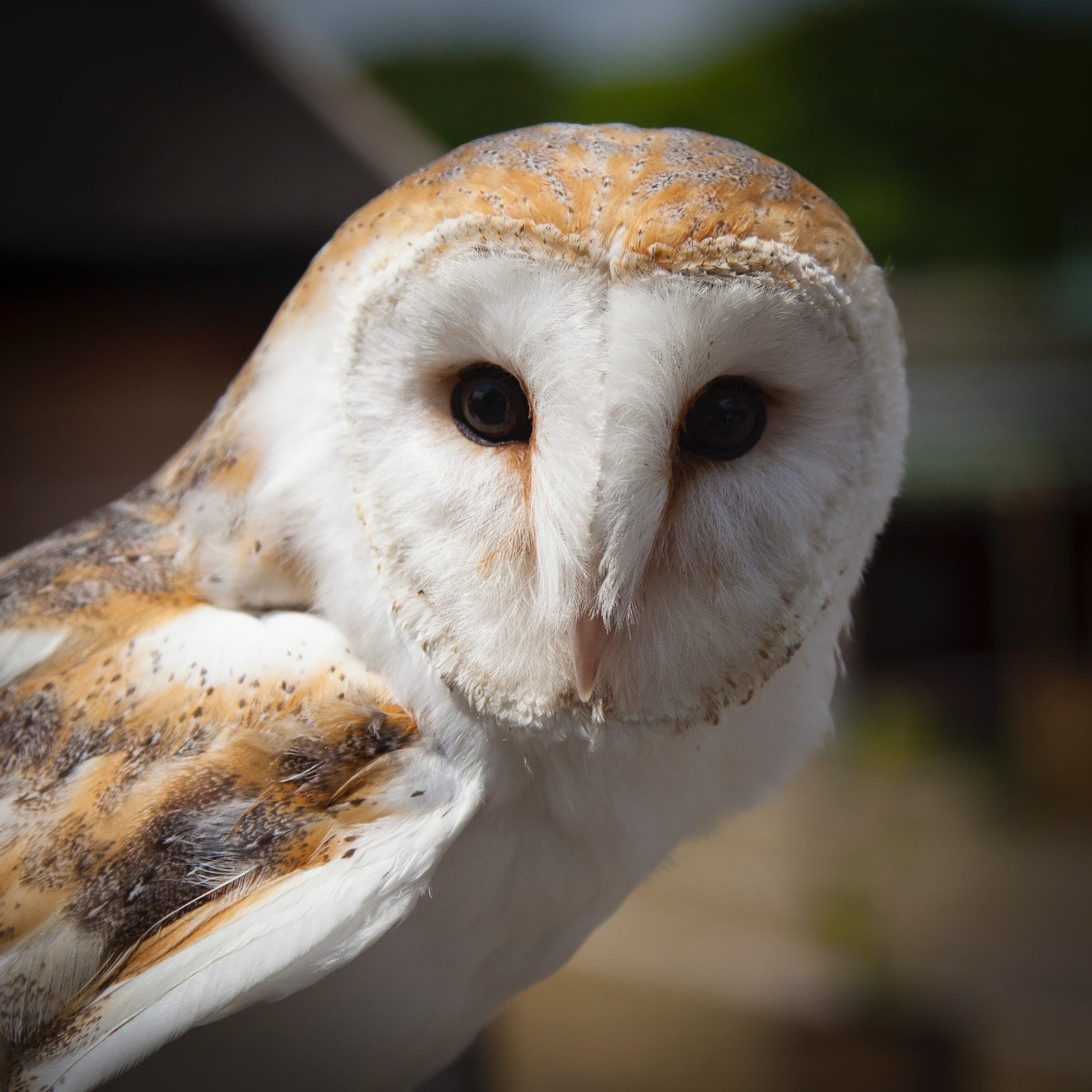 Barred Owl (Owls In Ohio)
The barred owl is a large gray owl that has dark bars across its chest and this is where it gets its name from. These owls prefer to live in older forests and near rivers and lakes. Whilst the primary diet of this species of owl is small animals, they have been known to occasionally eat fish. They have a low iconic call that can be easily distinguished from other owls. These owls stay in Ohio all year round.
Meet Clyde the Barred Owl:
Long-Eared Owl (Owls In Ohio)
The long-eared owl can be confused with the great-horned owl as both species have large ear tufts. The long-eared Owl is a lanky owl and extremely agile. This species of owl does not live in Ohio all year round and tends to either migrate here or live in Ohio over the winter months. This owl prefers to live in thick forests, but when it comes to hunting, they prefer to hunt over prairies.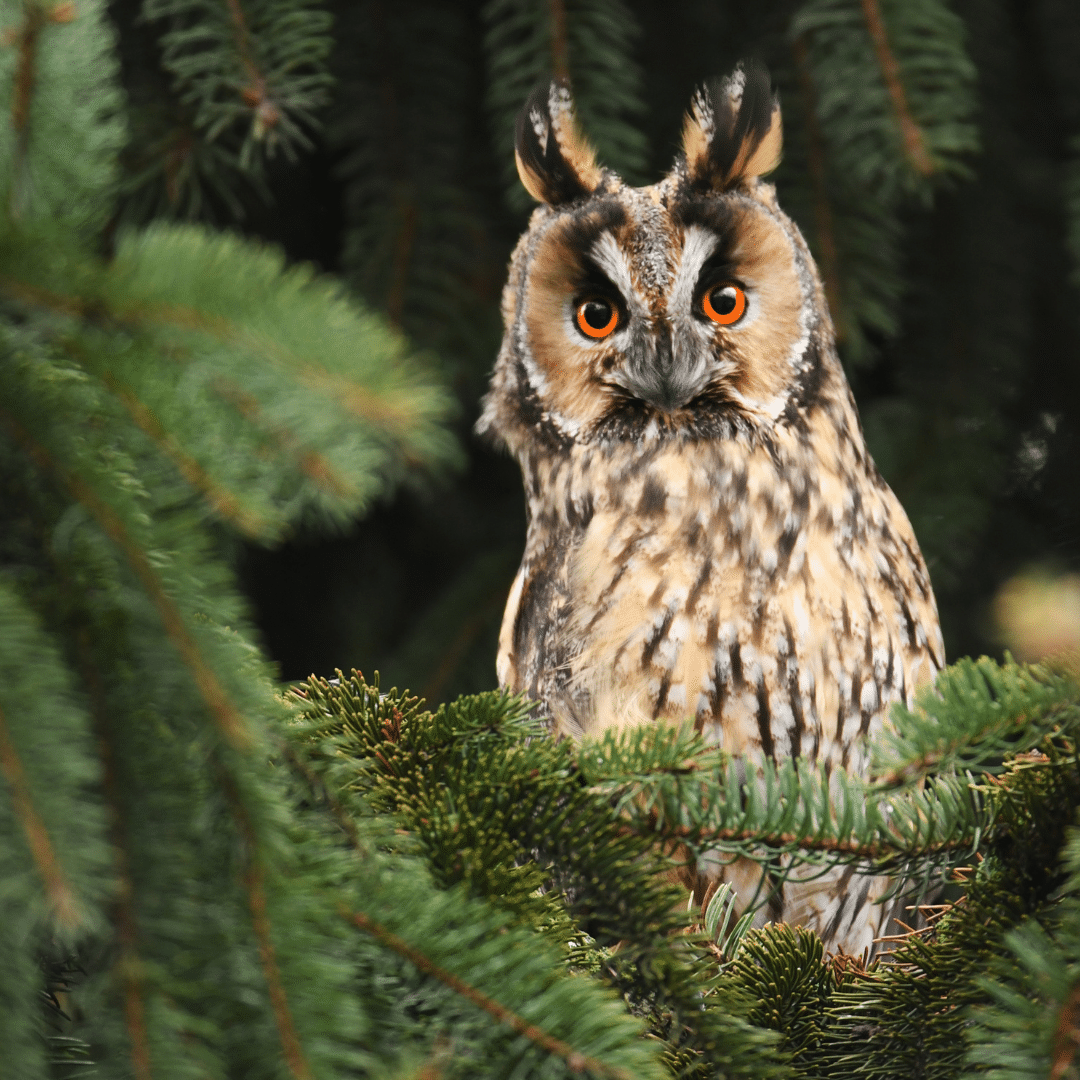 Great Horned Owl (Owls In Ohio)
This owl is very large and it is known to be a fierce predator. This predator enjoys eating a variety of animals and some of these animals can be bigger than the actual owl itself. These owls are known to hunt the Eastern-Screech Owl and the Barred Owl! These owls can be found in Ohio, but not to the extent of the other owls that are found here like the Eastern-Screech Owl. However, these owls can be found in all of the US, except for Hawaii. This species of Owl lives in Ohio all year round.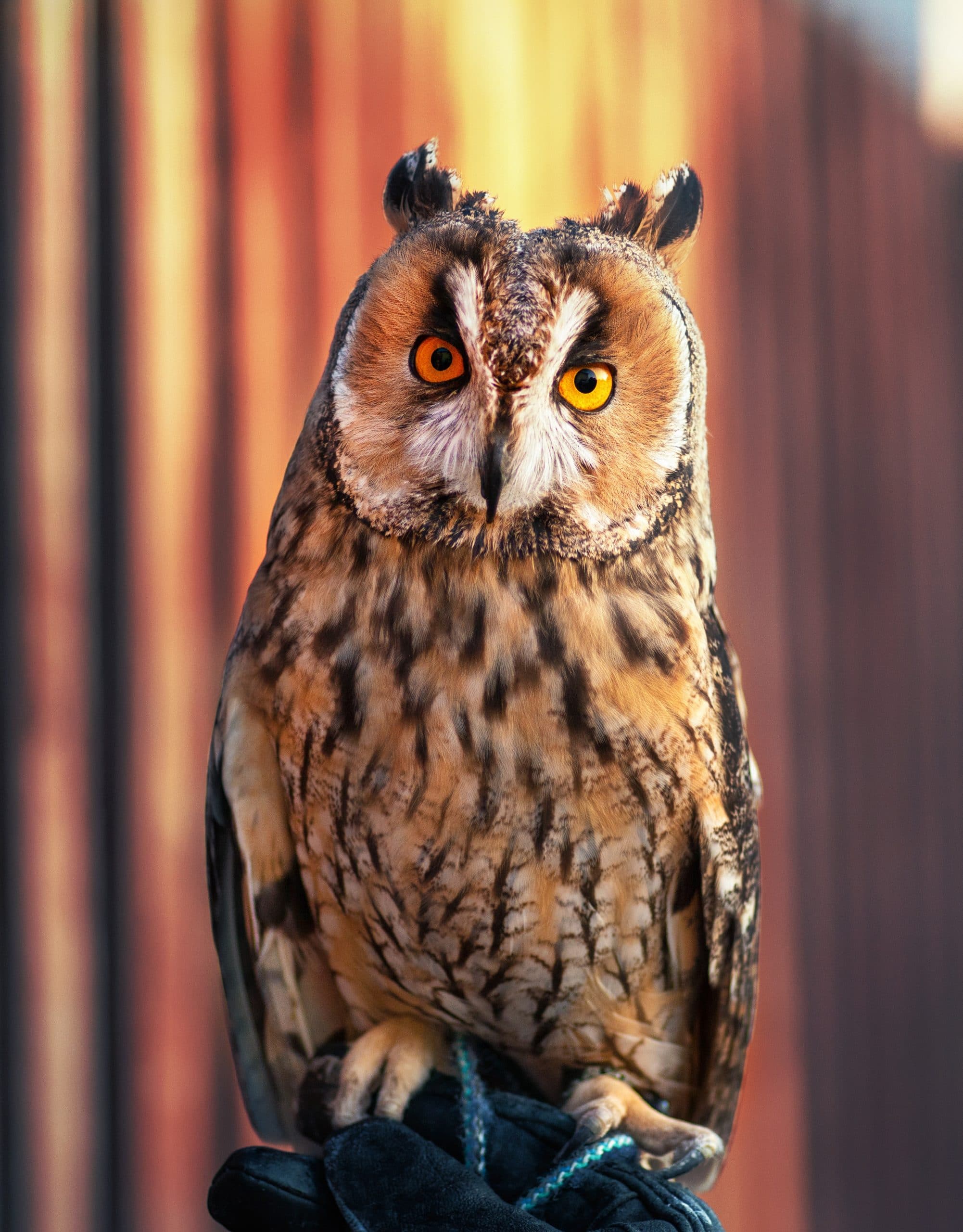 Northern Saw-Whet Owl (Owls In Ohio)
These are one of the smallest owls to visit Ohio and can be found in the northern reaches of Ohio. The Saw-Whet owls are very rarely seen during the daytime and are only likely to be seen at night. They are very small and of a similar size to a Robin. These owls are shy and like to roost in thick areas of forest and away from predators. The Northern Saw-Whets are only seen in Ohio in the winter months.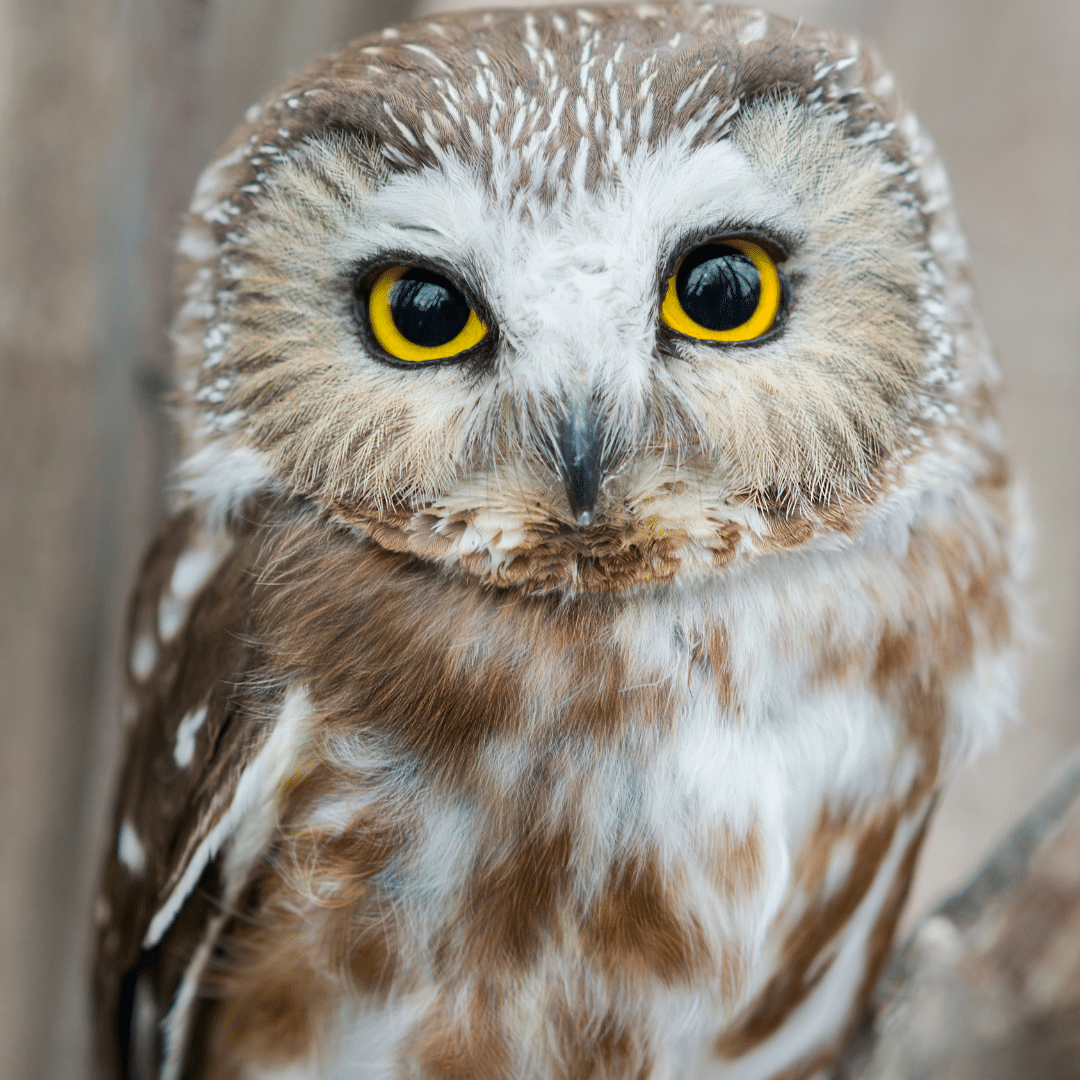 Snowy Owl (Owls In Ohio)
The Snowy Owl is large and it is the largest Owl in North America when determined by weight. This owl tends to live in the Northern regions of the US and Canada. However, they do come South and they do come down as far south as Ohio. Due to their weight, these are very powerful owls and are a force to be reckoned with. When they are on the hunt, they enjoy catching birds in mid-flight and hunting small mammals. To see these owls in Ohio, the best places are in large open areas like beaches and large fields. The white snow owl is almost white and the female is also white but also has dark barring.
Short video of Snowy Owls in Ohio:
Short-Eared Owl (Owls In Ohio)
The short-eared Owl is a lot different from its cousins. The reason for this is that the short-eared owl does not always hunt during the night. These owls are known to be quite active during daylight hours, but they do prefer to hunt at dawn or dusk.
The short-eared owl breeds and raises their young in the Arctic. These Owls are not fans of trees and forests. They prefer large open prairies and fields. Another difference these guys have from their cousins is that they prefer to nest on the ground and not within trees.
Short-eared owls are common throughout North America and Europe. There is also a population of these owls in South America. The population that is based here does not migrate, whereas the ones we have in Ohio do migrate to Ohio from the north.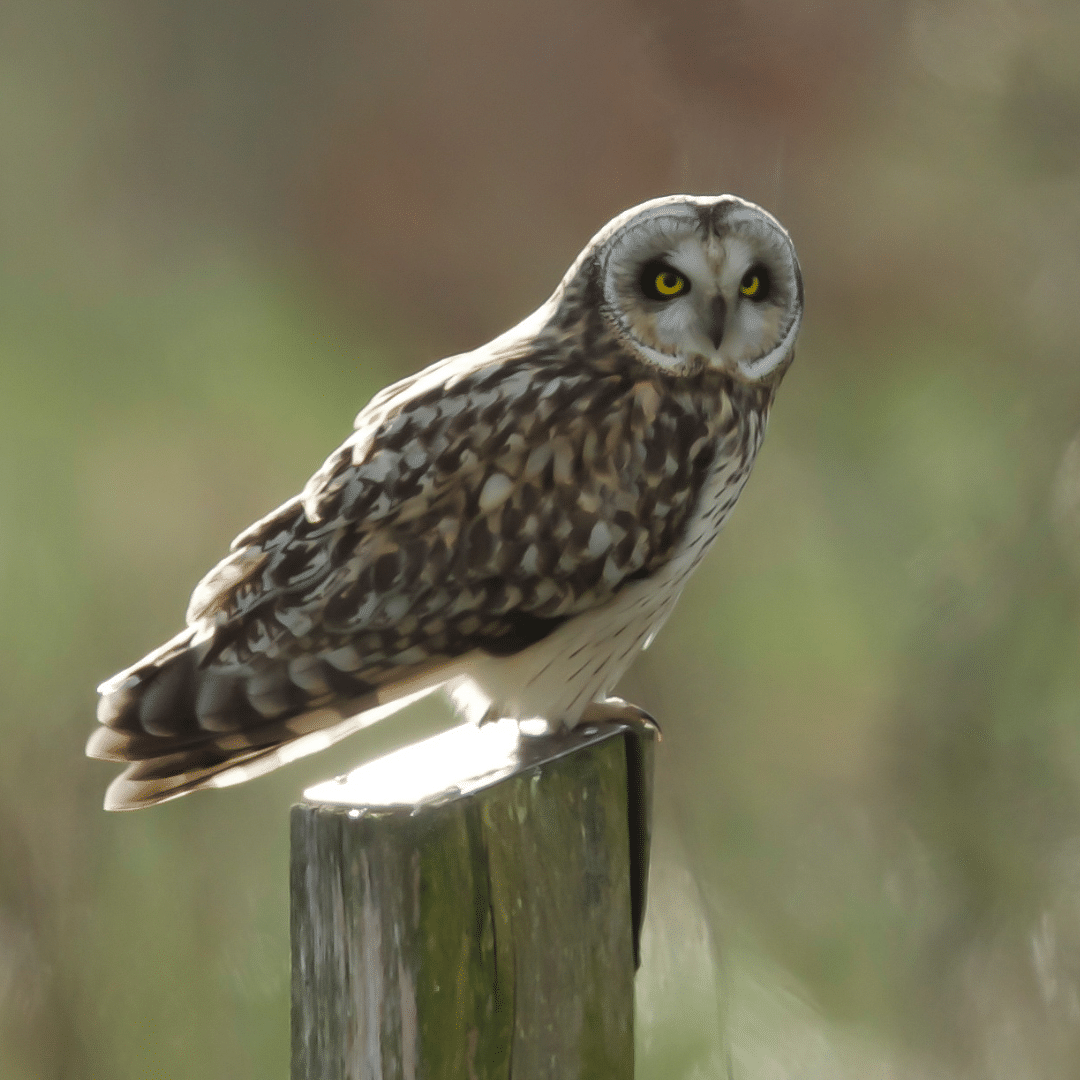 Other Animals To Be Found In Ohio
There are LOTS of animals to be found in Ohio! Do you like Salamanders, Turtles, or Caterpillars? You can find tips about them here, and maybe find where you can spot them!
Also, be sure to check out our posts all about Frogs In Ohio, Bats in Ohio, and Coyotes in Ohio.
Maybe you are a lover of all things Ohio! (And who wouldn't be?!). In that case, we have lots of other information available here.
Owls In Ohio Photos
Have you been able to capture any photos of our beloved Ohio owls?
We would LOVE to see them if you have!
Be sure to follow our Facebook page and we also have a very small (but gradually growing!) Facebook group where we share our Ohio travel tips!