Clifton Gorge
This post contains links to affiliate websites, such as Amazon, and we receive an affiliate commission for any purchases made by you using these links.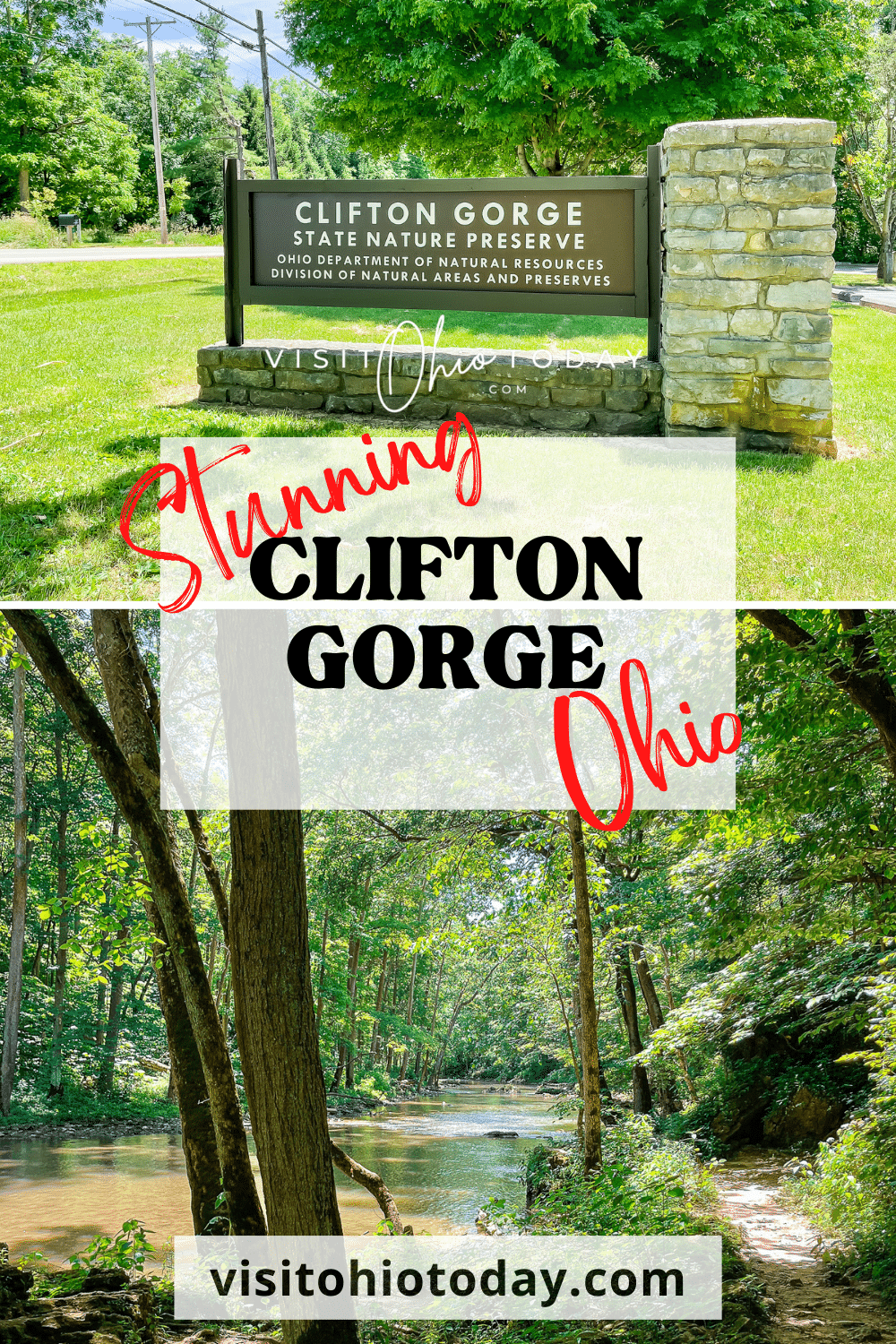 Clifton Gorge State Nature Preserve is a stunning area of countryside that contains one of the most spectacular dolomite and limestone gorges in Ohio. Clifton Gorge is a 2-mile area of the Little Miami State and National Scenic Rivers. Here you will find an array of spring and summer wildflowers and this is also a birding hot spot.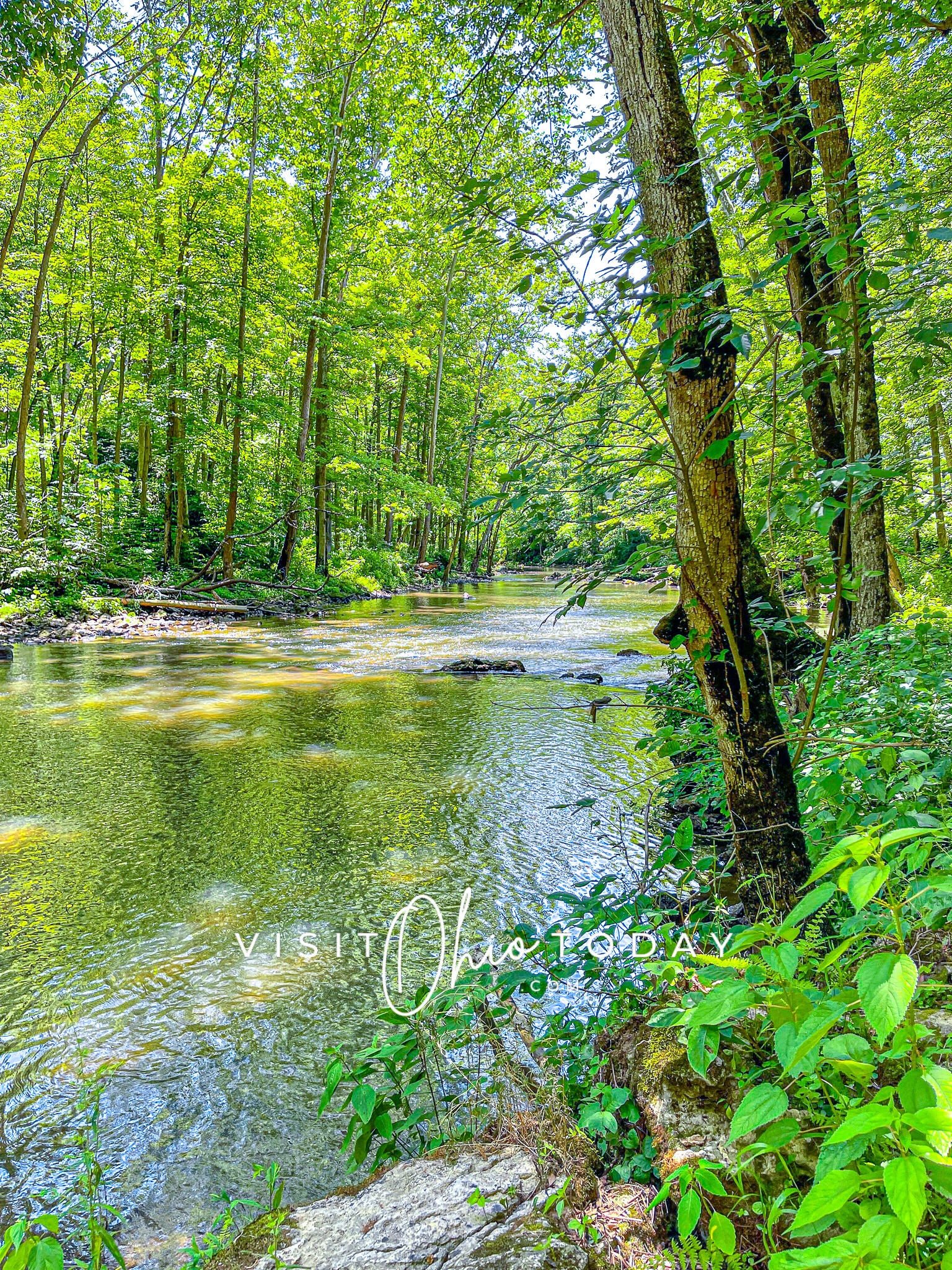 What Is Clifton Gorge Like?
The Clifton Gorge State Nature Preserve is the most scenic gorge in Western Ohio. This gorge is an area of supreme natural beauty that is a sight to behold. A lot of people would argue that it is the most stunning area in the entire state of Ohio.
The Little Miami River flows through the middle of the gorge and it was designated a scenic river back in 1968. Further downstream is John Bryan State Park. John Bryan State Park has extensive trails that give walkers the opportunity to see some stunning views of the Little Miami River.
There are many trees and wildflowers in this area and they look beautiful at all times of the year. If you are a photographer, you can get some wonderful shots here. Of course, with it being a gorge, you can also see the geology of the area as well.
Here, you will also encounter animals such as bats, caterpillars, frogs, owls and ticks.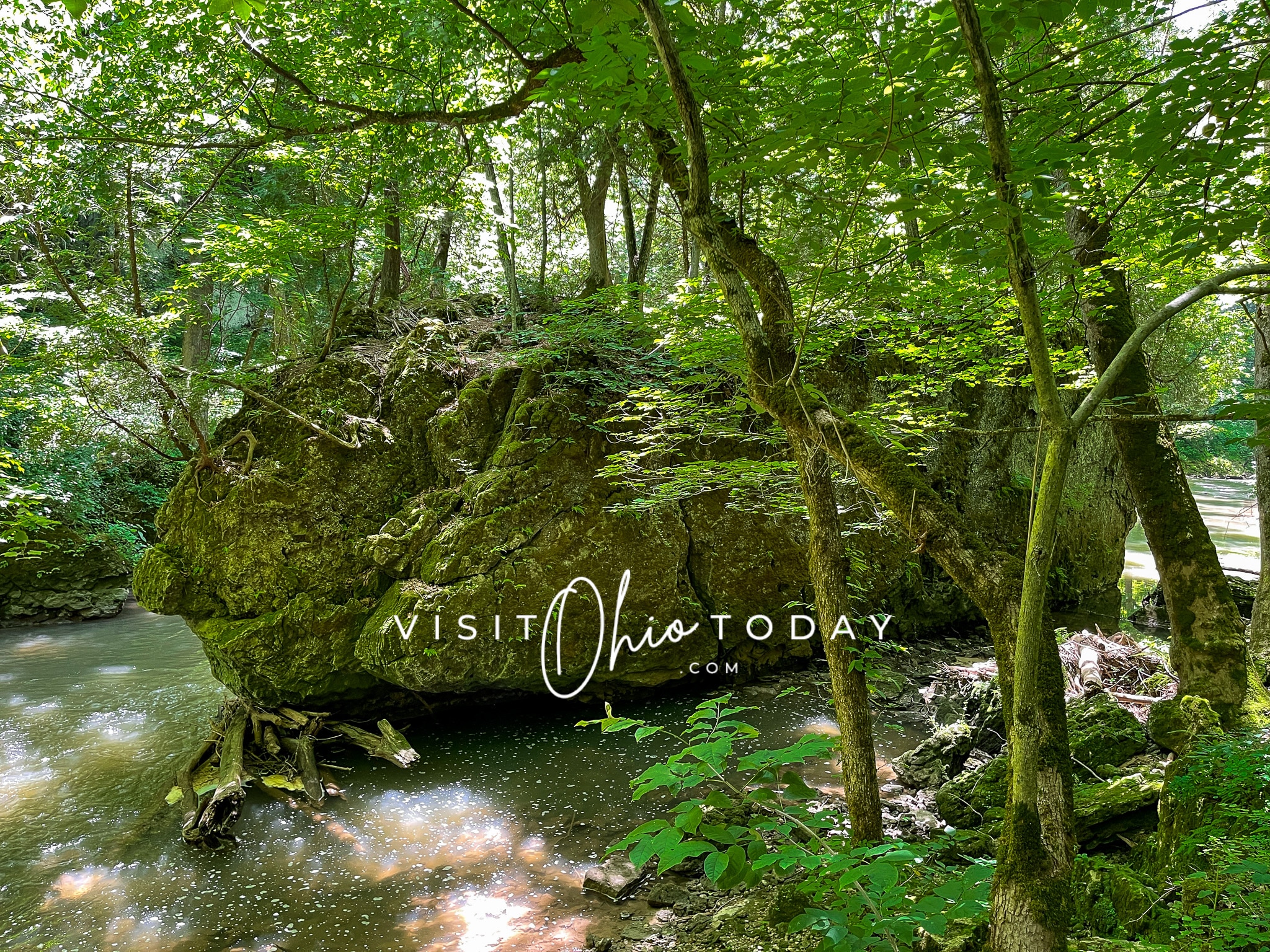 What Is The Story Of The Bedrock Geology Of Clifton Gorge?
To know the start of the story, we need to go back 420 million years. It was during this time that Ohio was on the Earth's equator in a tropical setting.
The seas of the day started to settle on Ohio and produce limestone and various other rocks. The clear water started calcite-forming and this began to produce coral and deposits.
As time went on, the lands of the Earth started to move. The water also started to move and as the years passed, the land also made mountain ranges and flat zones. One of the Mountain ranges that come from this time is the Appalachians.
As sea levels rose and reduced, this brought in minerals and shaped the land. Thanks to millions of years of Earth activity, we have wonderful places like Clifton Gorge. This dramatic landscape is shaped thanks to limestone and shale.
Does Clifton Gorge Have Any Specific Rules?
There are some rules that visitors need to abide by. The rules are in place so that all visitors can enjoy Clifton Gorge:
Open 1/2 hour before sunrise, 1/2 hour after sunset
Stay on designated trail at all times
Pets are not permitted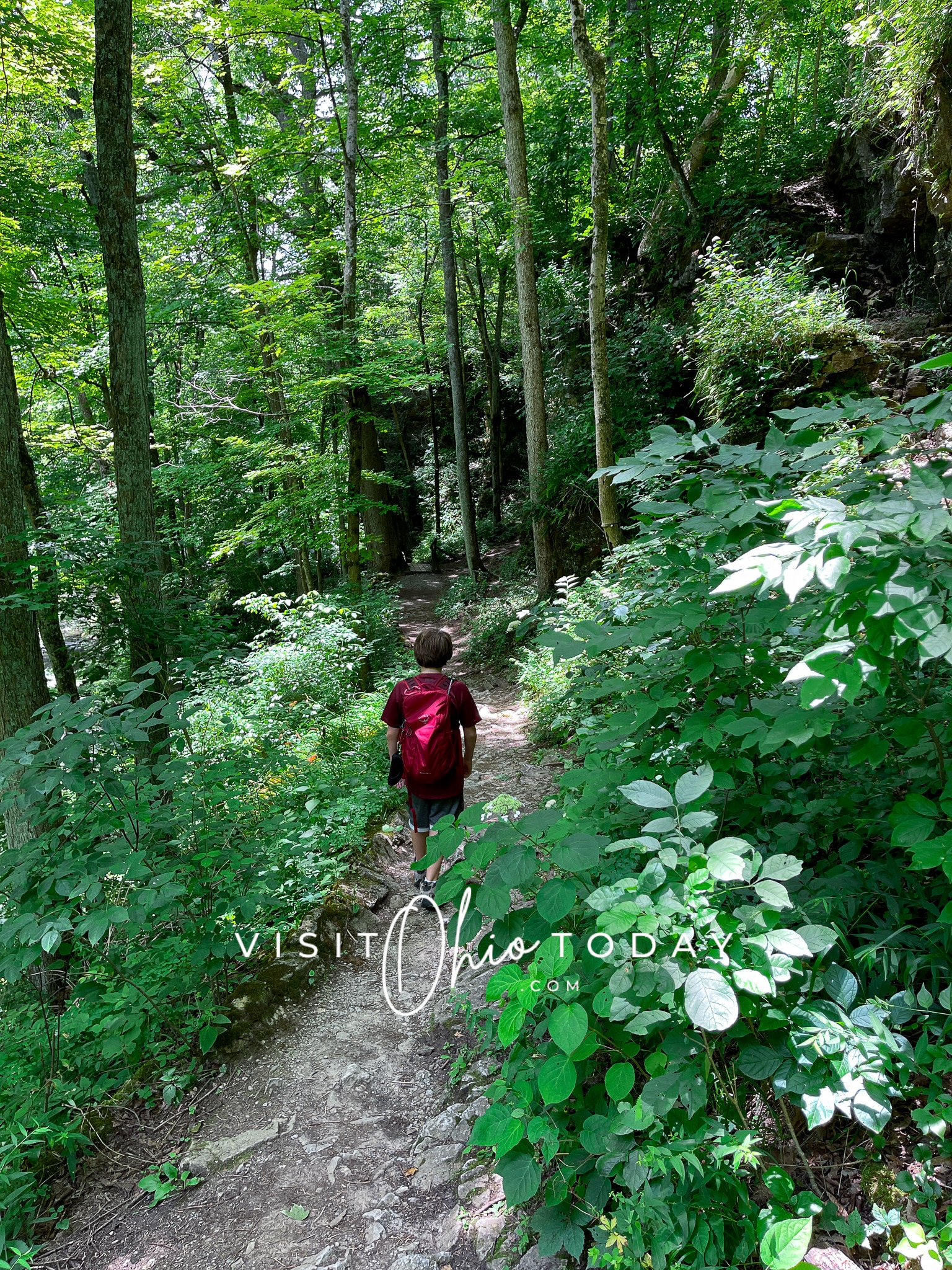 Trails At Clifton Gorge
There are some lovely trails and they are not too long, so they can be enjoyed by all the family:
Gorge Trail – 1 mile
Narrows Trail – 0.5 mile
Orton Trail – 0.5 mile
Rim Trail – 1 mile
From the entrance, a short trail leads to the gorge. From there you can choose to follow:
The Gorge Trail descends to the banks of the Little Miami River and follows the Gorge Valley down to John Bryan State Park.
Or you can follow the Rim Trail which follows a parallel route along the rim of the gorge.
Alternatively, follow the Narrows Trail which goes upstream where you can view the wildest part of the river as it passes through the narrowest part of the gorge.
The Orton Trail is a small section of The Orton Memorial Trail that is a 5-mile loop trail
This is a great hiking park. We only got to do part of the rim trail but were able to see lots of good views of the water rushing below. Really interesting rock formations. We hiked on a Thursday and there were not many other hikers. We hope to go back for more. It can be slippery in spots if it has rained.

SCtripchick (TripAdvisor)
Cindy's Insider Ohio Tips!
I consider this to be a MUST-see when visiting the Yellow Springs area. The gorge is honestly breathtaking. It is beautiful.
Where is Clifton Gorge Located?
Clifton Gorge FAQs
Is There A Map of Clifton Gorge?
Yes, there is a map of Clifton Gorge, as well as the map, there is information about the bedrock geology of Clifton Gorge.
What Are The Coordinates For Clifton Gorge?
If you go to this link, this will take you to Clifton Gorge.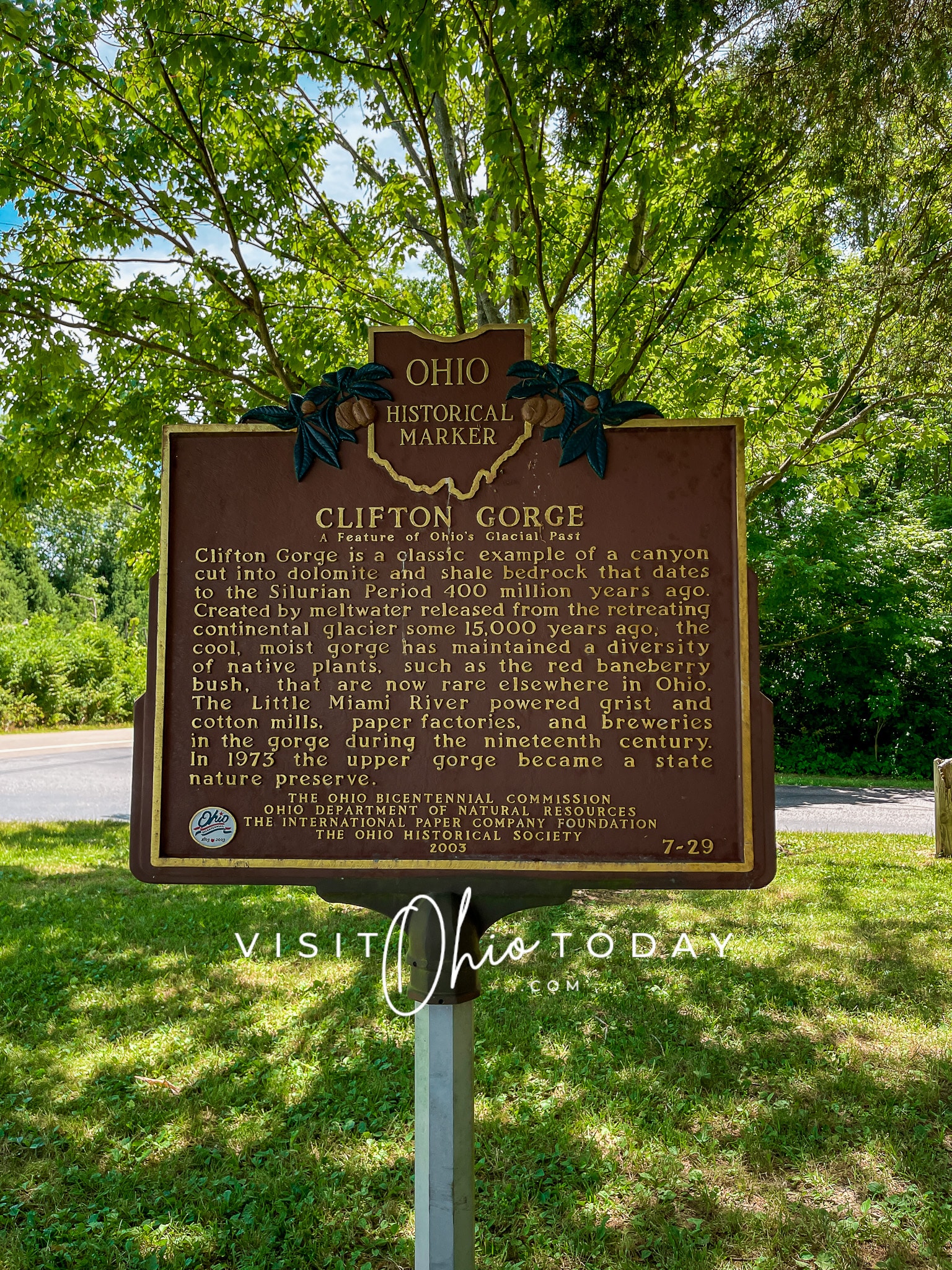 Let's visit Clifton Gorge
Have you found your way to Clifton Gorge in Ohio yet? What is your favorite Gorge? We'd love to know what you think! Let us know by commenting below.
Did you know that there are also a few haunted houses in Ohio?
One of them is called Terror Maze. The address is 6988 Springfield Jamestown Rd, Springfield, OH 45502 and this is their Website. This is the longest-running haunt in the Miami Valley, it has been haunting participants for 28+ years! The haunted trail winds through the woods.
There are also some other haunted houses in the area. I have written about Haunted Houses in Ohio here.
If Haunted houses are not your thing, I have also outlined Things To Do in Springfield Ohio and Things To Do in Yellow Springs Ohio. These are two lovely cities that are close to Clifton Gorge and have something for everyone.
Hello! We have done our very best to ensure that the accuracy of events, hours, addresses, etc, are up to date. Please know that information can change due to weather, updated health and safety challenges, etc. If you find incorrect information, please send us an email at [email protected], and we can get it updated.

To be updated and stay connected, subscribe to our newsletter.