Things To Do In Springfield Ohio
This post contains links to affiliate websites, such as Amazon, and we receive an affiliate commission for any purchases made by you using these links.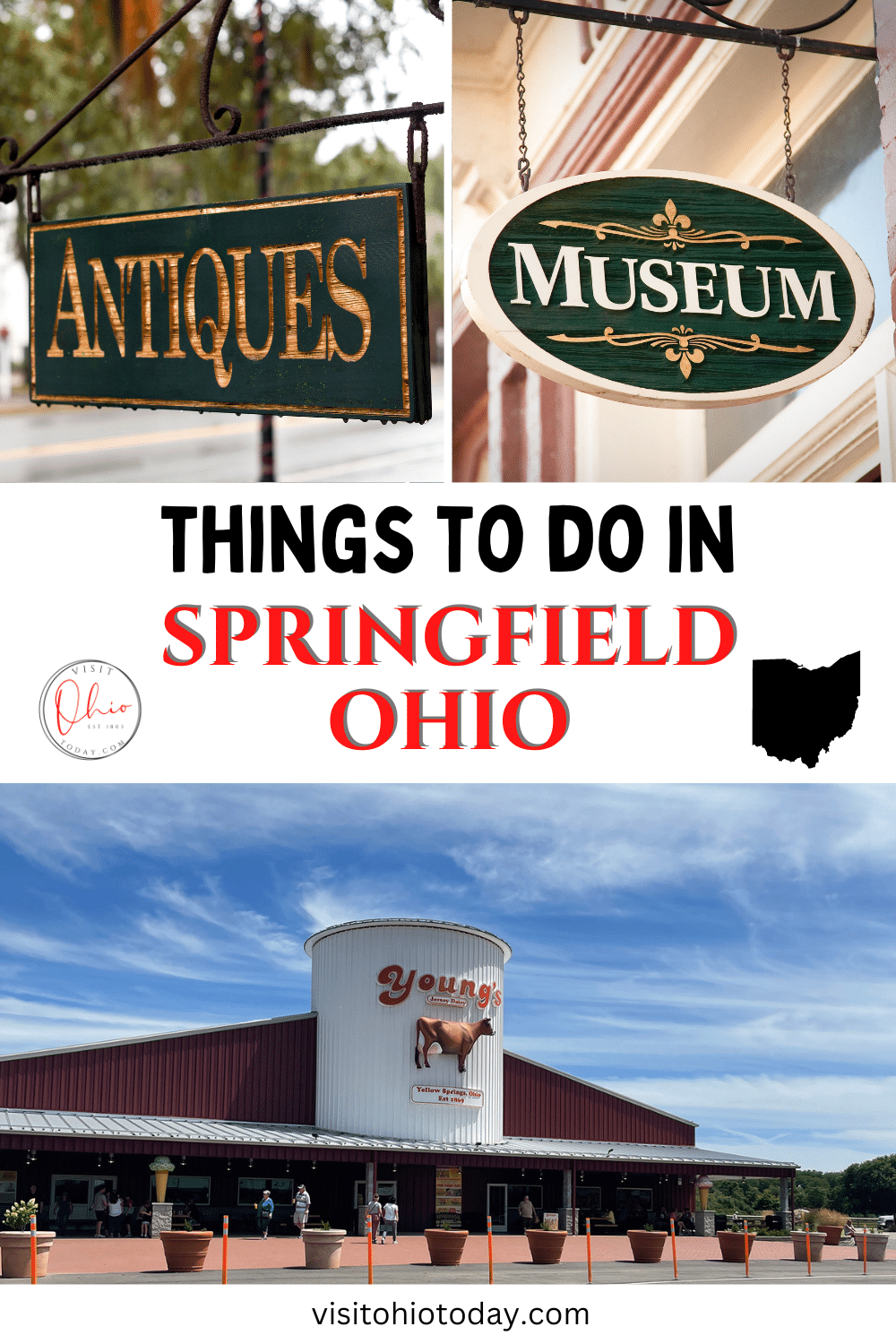 Springfield Ohio is in Clark County, in the southwest of Ohio. The city of Springfield has a population of a little fewer than 60,000. This charming town has a fantastic history and it is a gem of a place to visit. Below are 15 of the best things to do in Springfield Ohio. So if you are planning a trip to this vibrant city, let us be your guide!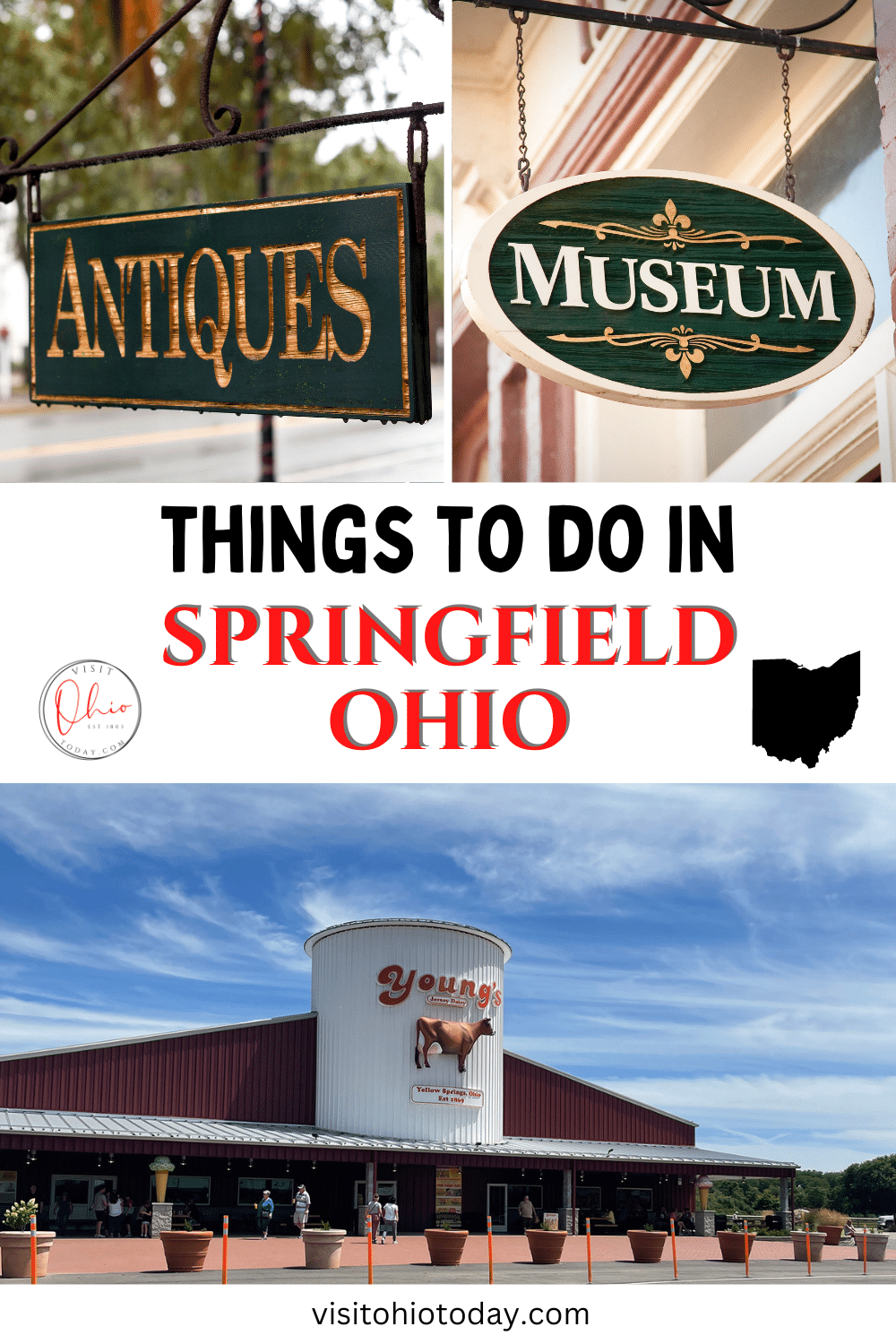 Visit Springfield Ohio
Springfield is the County Seat of Clark County in southwest Ohio. The city is situated on the Mad River, Buck Creek, and Beaver Creek.
Originally inhabited by Shawnee Native Americans, Springfield has gone through many changes over the years. During the late 18th and early 19th centuries, Springfield was very industrial, with ten car manufacturing companies.
The decline in manufacturing in the United States in the late 20th and early 21st centuries resulted in economic and population losses in Springfield.
In recent years, Springfield has made efforts to revitalize the city with increased residential housing and a focus on heritage tourism.
Below is our selection of things to do in Springfield Ohio.
Mad River Adventures
Mad River Adventures is located on Old Lower Valley Pike Road. This is an amazing location that has drawn visitors here for years. It is the perfect place to explore with a canoe or a kayak. This is also a perfect place for beginners as the current of the river is very light and it is quite shallow. In fact, it is so shallow that on a sunny day, it is possible to see the bottom as the water is very clear.
The Mad River also has some lovely gardens to explore and paddling is allowed in this area as well. The Mad River Adventures is also home to some of Ohio's wildlife.
Address: 5605 Old Lower Valley Pike, Springfield, OH 45506
Buck Creek State Park (Things To Do In Springfield Ohio)
This State Park is a fantastic recreation area that has something for everyone. Buck Creek is located to the northeast of Springfield Ohio and covers an area of over 4,000 acres.
This is the equivalent of around 8,000 soccer pitches!
In this park, there is a huge lake that measures 2,000 acres. There is also a lovely long beach that can be used to relax in the heat of the day. Buck Creek also has a marina where many boats are moored on the water. Water skiing is allowed on the water and so is boating. (Be sure to check the website for more information).
Buck Creek also has over 7 miles of trails that are perfect to use in both summer and winter. The park also has cottages, picnic areas, and campsites, so this is the perfect place for a break or a vacation.
Address: 1976 Buck Creek Ln, Springfield, OH 45502
Mother Stewart's Brewing
Do you love a good beer in a fantastic environment? If you do, then Mother Stewart's Brewing is the place to be. Mother Stewart's Brewing is based in downtown Springfield. This is a family-run establishment and it has a large brewery taproom.
The brewery has a relaxing outdoor area, that is the perfect place to enjoy a drink in Ohio's hot sun. In the beer garden, sample drinks are available for purchase as well. Some of these drinks are European-style pilsners and Porter. Porter is very popular in the United Kingdom and in Ireland. Cold-style malt Lagers are available too and these are very popular in places like Germany and Spain.
Mother Stewart's Brewing also hosts film nights and other forms of entertainment. Be sure to check the website and social media for up-to-date information! Food is also on offer from one of the food trucks that are in the brewery.
Address: Taproom 102 W. Columbia Street Mailing, 109 W North St, Springfield, OH 45504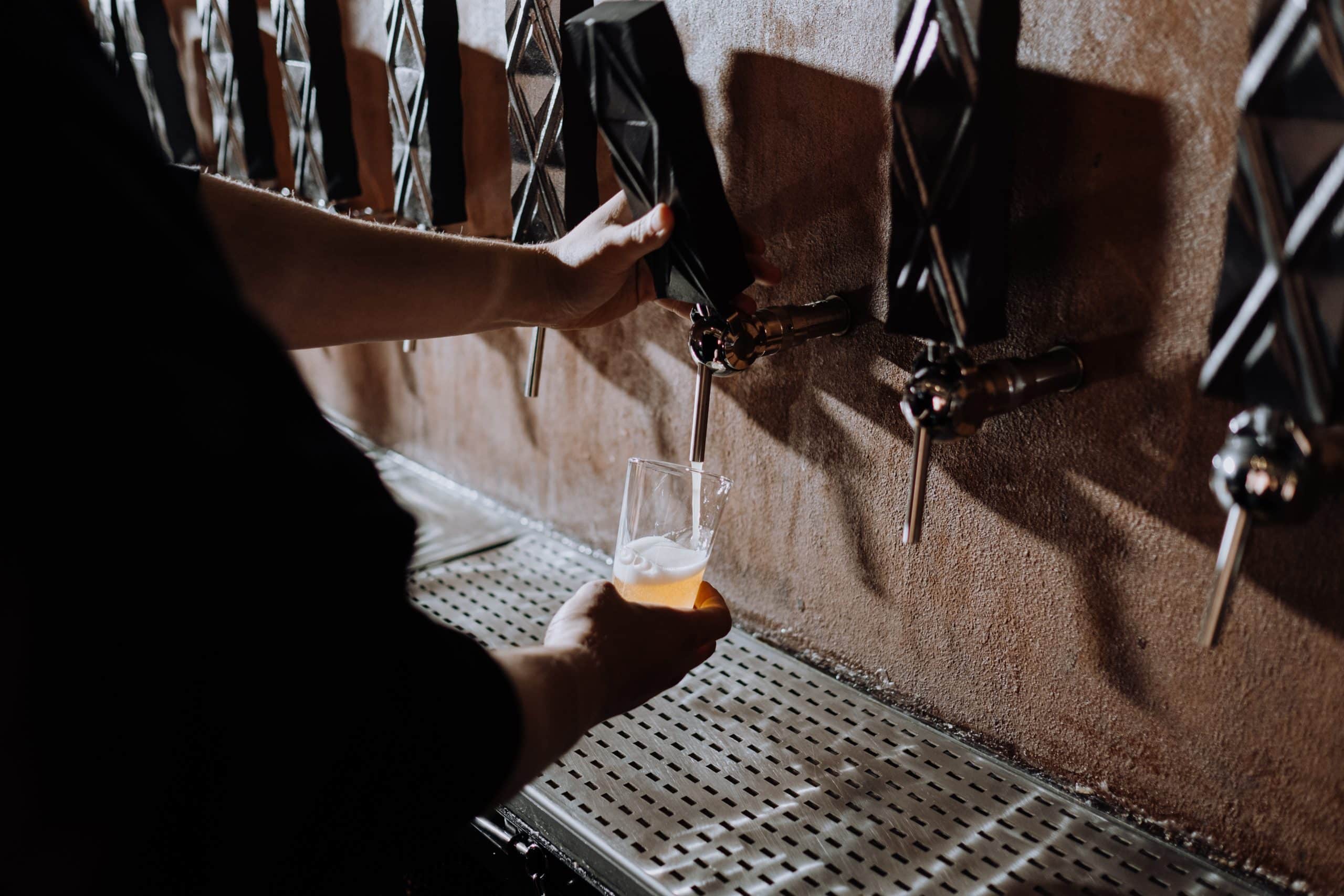 Image credit: cottonbro studios on Pexels
Mad River Gorge and Nature Preserve (Things To Do In Springfield Ohio)
The Mad River Gorge and Nature Preserve is over 90 acres of natural beauty. Rock climbing is also available on the 50-foot crag. This is a huge attraction in this area and people from miles around come here to do some climbing. This area is regarded as Ohio's broadest rock climbing location.
This is also a great place to do some birdwatching. There are plenty of species of birds that call this area their home all year round. Some migratory birds also call through this area, whether they are heading North to Canada or down to warmer climes in Mexico.
Address: 2710 Dayton Springfield Rd, Springfield, OH 45506
The Heritage Center Of Clark County
This landmark attraction is one of the most popular things to do in Springfield Ohio. The Heritage Center of Clark County was built in 1890. This is a stone and brick building in the Romanesque style and is pretty and charming. This is a large building that has over 50,000 square feet of space.
The main purpose of this establishment is to maintain the heritage of Clark County. The staff painstakingly compiles and preserves many artifacts and exhibits. Some of these exhibits are permanently here and some others are here on a temporary basis.
Address: 117 S Fountain Ave, Springfield, OH 45502
The NTPRD Chiller (Things To Do In Springfield Ohio)
The NTPRD Chiller is owned and operated by the National Trail Parks and Recreation District. This indoor ice skating rink is for use by the public and it is very popular with the local population. If visitors are feeling ambitious, then the staff also offers skating and hockey classes. These classes are for adults and for kids aged over 5.
The NTPRD Chiller also plays host to tournaments. This center was established in 1993 and it offers families many hours of fun.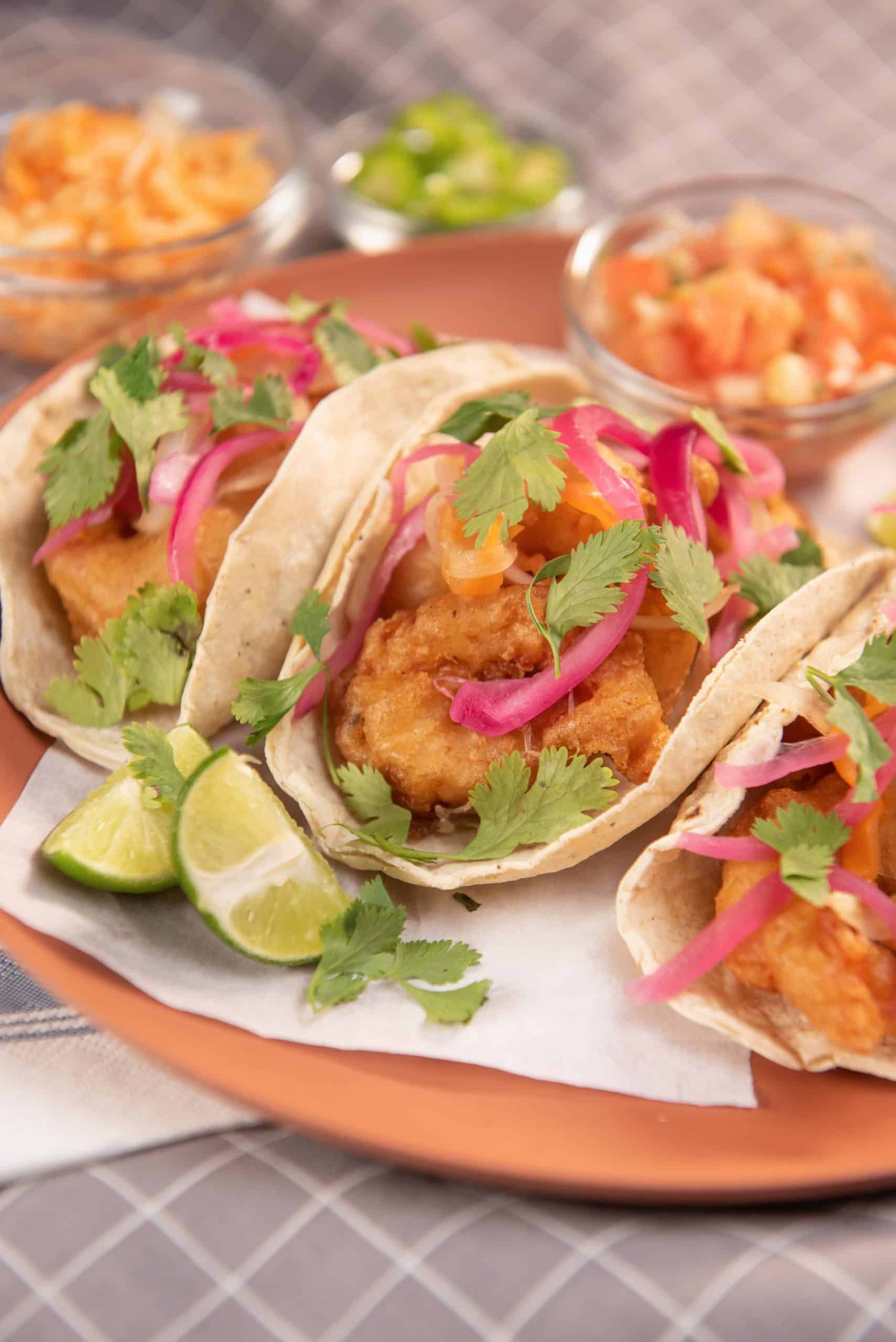 Image credit: Los Muertos Crew on Pexels
Guerra's Krazy Tacos
This is the place to be if you want the best Tacos in Springfield Ohio. Guerra's Krazy Tacos is a really great place to come along to eat. These tacos are known around the local area as being the best you can get. The restaurant is a beautiful environment that is fun, friendly, and vibrant. The menu in this restaurant changes on a regular basis as well, so the menu is not stuck in the past (but still includes the old classics).
Splash Zone Aquatic Center (Things To Do In Springfield Ohio)
Ohio has some really hot days in the summer months, so what is the best way to cool down? A visit to the Splash Zone Aquatic Center is the perfect place to cool down. This waterpark has something for everyone, whether you want to go down one of the crazy water slides, or do a professional workout, all tastes are catered for here. Some of the water slides are over 400 feet in length and there is also Ohio's first-ever bowl slide based here.
There is a lazy river as well, where visitors are able to float along at a relaxed pace. There is also a large pool with diving where competitions take place!
Address: 300 Eagle City Rd, Springfield, OH 45502
Young's Jersey Dairy Farm (Things To Do In Springfield Ohio)
Do you love animals and homemade luxury ice cream? If this is a yes, then this is the place for you.
Young's Jersey Dairy Farm is one of the best places you can find for an amazing day out near Springfield! There is a really nice petting zoo that the goats, sheep, and cows call home. The homemade ice cream that is made here uses the milk of the animals. This charming place dates back to the 1860s when the Young family built the red barn that is still standing today. The farm was extended after the conclusion of World War II. Hap Young and his family worked the land and built up the business. In the early days, they raised hog and cattle on this land.
Young's is a very popular tourist attraction for all the family to enjoy, located very near Springfield.
Check out our article about Young's Jersey Dairy Farm!
Address: 6880 Springfield Xenia Rd, Yellow Springs, OH 45387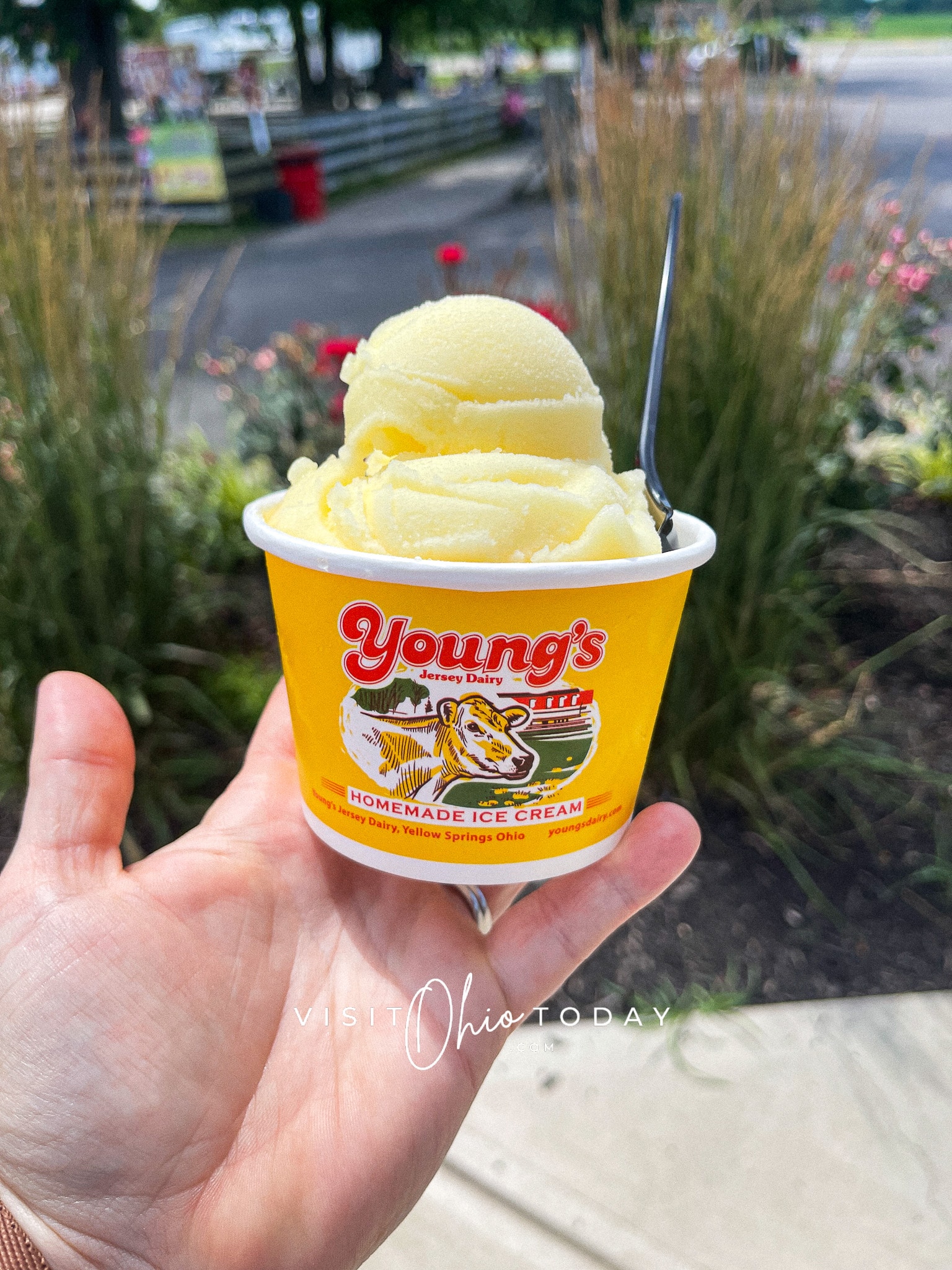 Winans Chocolates and Coffee
Are you a chocolate fan?
If you answered "yes", (is there really any other reply?!) then this is the place for you!
Winans Chocolates and Coffees was founded in the 1800s and has been serving Springfield Ohio ever since. This is a very popular place for the local population and over time it has become very popular with visitors from outside the local area. This isn't a normal chocolate shop either, there is chocolate available here that visitors would not normally find. They even do butter chocolate as well. Only the finest ingredients are used here, so you know that this is the finest chocolate that you can find.
There are lots of homemade chocolates available and there are also seasonal treats.
Address: 32 N Fountain Ave, Springfield, OH 45502
The Clark County Fairgrounds (Things To Do In Springfield Ohio)
The Clark County Fairgrounds is a must-attend and the ideal place to finish off a break or vacation in this area.
There are over 300 events that are available to attend over the year at the Clark County Fairgrounds. Some examples of these events are:
Craft and Plants Show
Springfield Antique Extravaganza
Springfield Swap Meet & Auto Show
This fair dates back to the late 1940s and various events have grown at this site since it was incorporated. In time, there was a huge expansion of the fairgrounds so that larger events are able to take place.
Address: 4401 S Charleston Pike, Springfield, OH 45505
The Carleton Davidson Stadium
The Carleton Davidson Stadium has played host to Baseball for the past 19 years. The stadium hosts the Champion City Kings, Springfield's League Baseball team. This is a fantastic facility that has played host to different Baseball tournaments, from local tournaments to national tournaments. The stadium has seating for crowds of up to 1,000 people. The stadium also has the required locker rooms and access for wheelchair visitors as well.
Address: 1101 Mitchell Blvd. Springfield, OH 45503
The Pennsylvania House Museum (Things To Do In Springfield Ohio)
If you want to see how things were done in Springfield Ohio "back in the day", then this is the place to be!
The Pennsylvania House dates back to 1839 and in time it was modernized to host a museum. Back in the day, it was a Tavern for weary travelers who were heading out West. When the American Civil War was concluded, it stopped being a Tavern and was used as a Doctor's clinic and boarding house. The Pennsylvania House Museum was refurbished with 24 rooms and an extensive collection of antiques.
The house is home to vintage dolls and old-style furnishings. The Museum has played such an important role in the local area that it was placed on the National Register of Historic Places in 1973.
The Springfield Museum of Art
The Springfield Museum draws people from all over Ohio due to its amazing pieces of art that are on show. The art museum has a permanent collection on display and it also has temporary exhibits as well. It also boasts of being the only art museum in Ohio having an affliction with the national Smithsonian Institution.
The museum is also partnered with NASA and has a space exhibition as well. The museum is also committed to showcasing artworks that are enlightening and inciting thought.
Address: 107 Cliff Park Rd, Springfield, OH 45504
The Heart of Ohio Antique Center (Things To Do In Springfield Ohio)
In the above article, we have gone through different things you can do in Springfield Ohio. Some of the activities that can be done include being outdoors, indoors, energetic, and relaxing. This last activity is a little different, this is the Ohio Antique Center.
This is the perfect place where visitors can spend hours looking around the antiques and possibly looking for a special item to buy for a loved one. This establishment has a huge floor space of over 120,000 square feet. There is also a large outdoor area that has items like furniture.
This is a great place to take a leisurely walk and look at some of the 1,435 stalls that are available.
Address: 4785 E National Rd, Springfield, OH 45505
What Are People Saying About Springfield Ohio?
Buck Creek State Park:
"Love near by and love to drive this park at dusk to see the wildlife. Never a disappointment. Very serene and something for everyone. Fishing at the marina, beach area, cabins and camping, boating and jet skiing. Seeing more people playing frisby golf. Very well maintained. So fortunate to have this place in our community." – BT (Springfield OH). August 2020.
Mother Stewart's Brewery:
"We made our first visit to Mother Stewart's for their Oktoberfest event. The outdoor courtyard is a great place to spend a sunny afternoon. The brewery offers a nice selection of beers. I enjoyed my first "beermosa" and look forward to visiting again and being able to try other selections. The staff were very friendly." – JJ (Columbus OH). September 2022.
Carleton Davidson Stadium:
"We came for an executive event put on by my employer, it was absolutely fun! We enjoyed food and drink, and watching my favorite sport, the Champion City Kings are so fun to watch!…" – JH (Springfield OH). June 2019.
The Pennsylvania House:
"Very nice museum with a lot of history. Tours are very limited but take the opportunity to go if you can. Friendly staff lots of items to see." – CJT (Vandalia OH). August 2022.
Heart of Ohio Antique Center:
"This is the biggest antique mall I have been to. I visited one in Huston, which was billed as the biggest in Texas, but I think this was bigger. So much cool stuff, some of the prices are a little high, but there are some good deals too…." – I4UR (Hesperia, CA). July 2022.
Let's Visit Springfield Ohio!
Do you know of any hidden gems we've missed in this article? We'd LOVE to hear from you and your opinions about Springfield! Let us know in the comments if you have any other suggestions!
While in the area, you may fancy a visit to the nearby Yellow Springs! Check out our blog all about Yellow Springs Ohio!
Hello! We have done our very best to ensure that the accuracy of events, hours, addresses, etc, are up to date. Please know that information can change due to weather, updated health and safety challenges, etc. If you find incorrect information, please send us an email at [email protected], and we can get it updated.

To be updated and stay connected, subscribe to our newsletter.