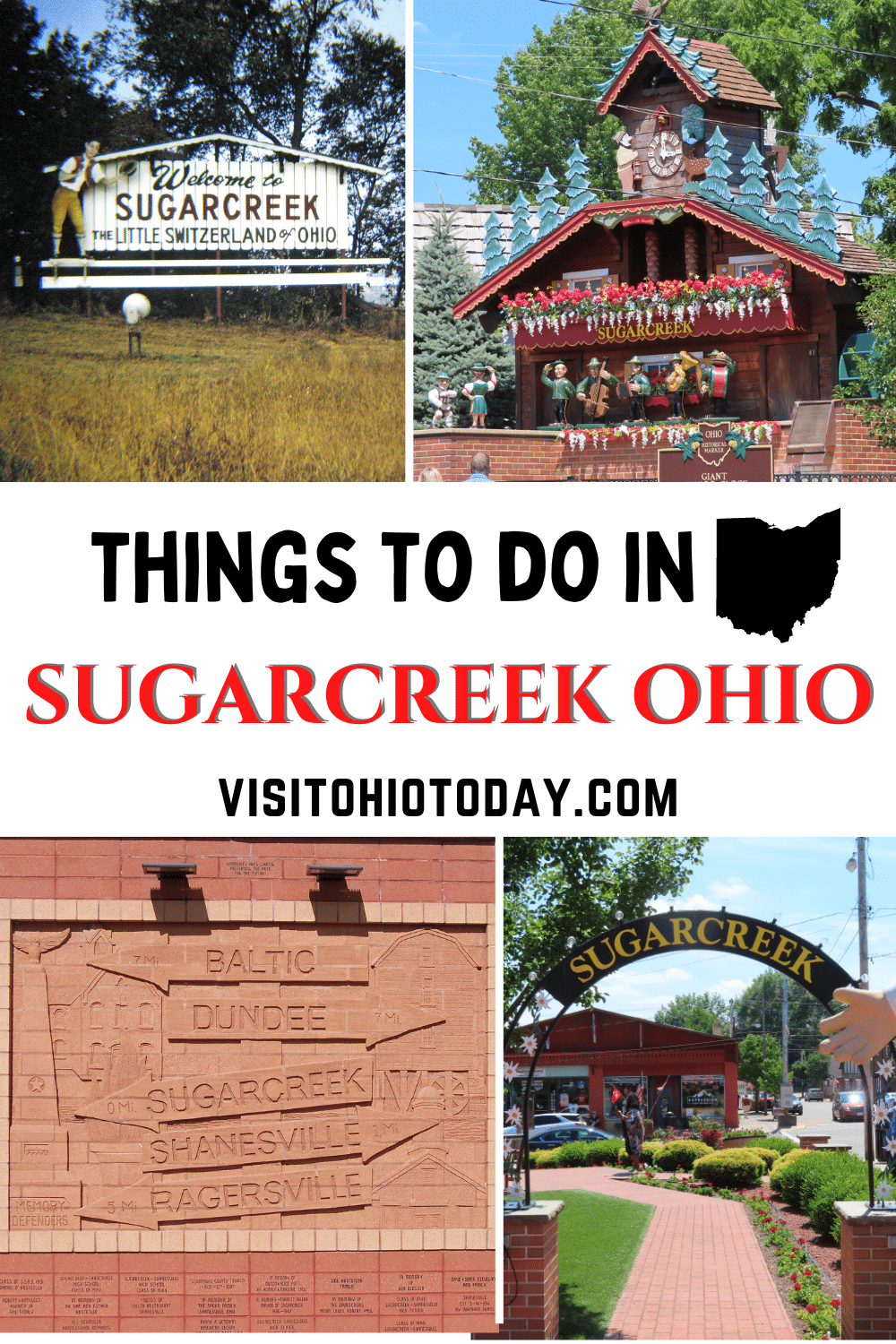 Sugarcreek is a small community in Tuscarawas County, Ohio. This area is in the middle of Amish country and it is also known as "Little Switzerland". There are lots of things to do in Sugarcreek Ohio.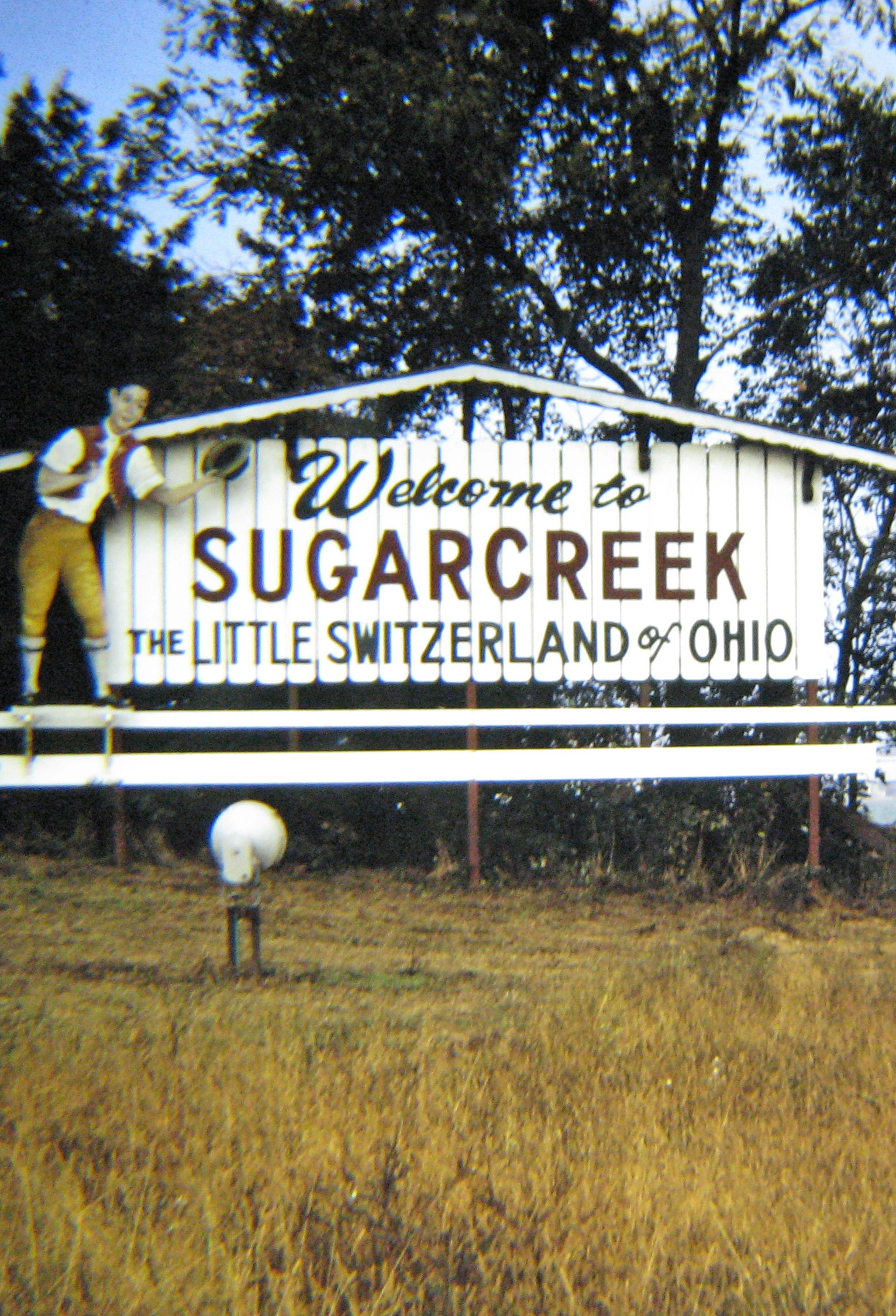 Image credit: Russ Glasson on Flickr
Visit Sugarcreek Ohio (Things To Do In Sugarcreek Ohio)
Sugarcreek Ohio is famous for its deep Swiss roots. It is known as Little Switzerland because the early settlers came from Switzerland and parts of Southern Germany. These settlers kept a lot of their old-country traditions and values.
The early Swiss immigrants used the skills they learned in Switzerland when they were building the town. It was not only the building skills they brought with them, famous Swiss products such as chocolate and cheese are made in Sugarcreek. The immigrants used the milk that is produced at the local dairy for their delicacies. The descendants of the early settlers have not forgotten their roots and cheese making in particular is still going strong.
Below are 10 things to do in Sugarcreek Ohio.
Sweetwater Farm
Sweetwater Farm is the place to visit if you want to indulge in some amazing organic food. The farm is also good if you are green-fingered and spend a lot of time in the garden. This farm is open from May until November, so it is best to check ahead regarding opening dates and times.
Some of the fresh produce that is on offer for sale here is nice, such as fruit like Blueberries and Strawberries. It is for this reason that this area is also well-known for jam-making. As far as the gardening side of things goes, they sell items like bedding plants mulch, and plants that are ideal for hanging baskets.
Swiss Country Lawn & Crafts
Swiss Country Lawn & Crafts is known for a lot more than its garden furniture. There is a huge array of items that are on offer for sale here. Of course, there is patio furniture available here and for a reasonable price as well. Some of the other items available are swing sets, candles, clocks, outdoor furniture, indoor furniture, and country crafts.
This shop has been in operation since the late 1980s, so the staff here are very knowledgeable about the items that are for sale. They also have on offer Adirondack Chairs and these are great in any location. They are known to look amazing on the patio or the yard.
These chairs are very sturdy and will hold up to all sorts of weather. They are made of polyethylene which is resistant to cracks and mold. If you wish to have one custom-built, then this is an option that you can talk to staff about.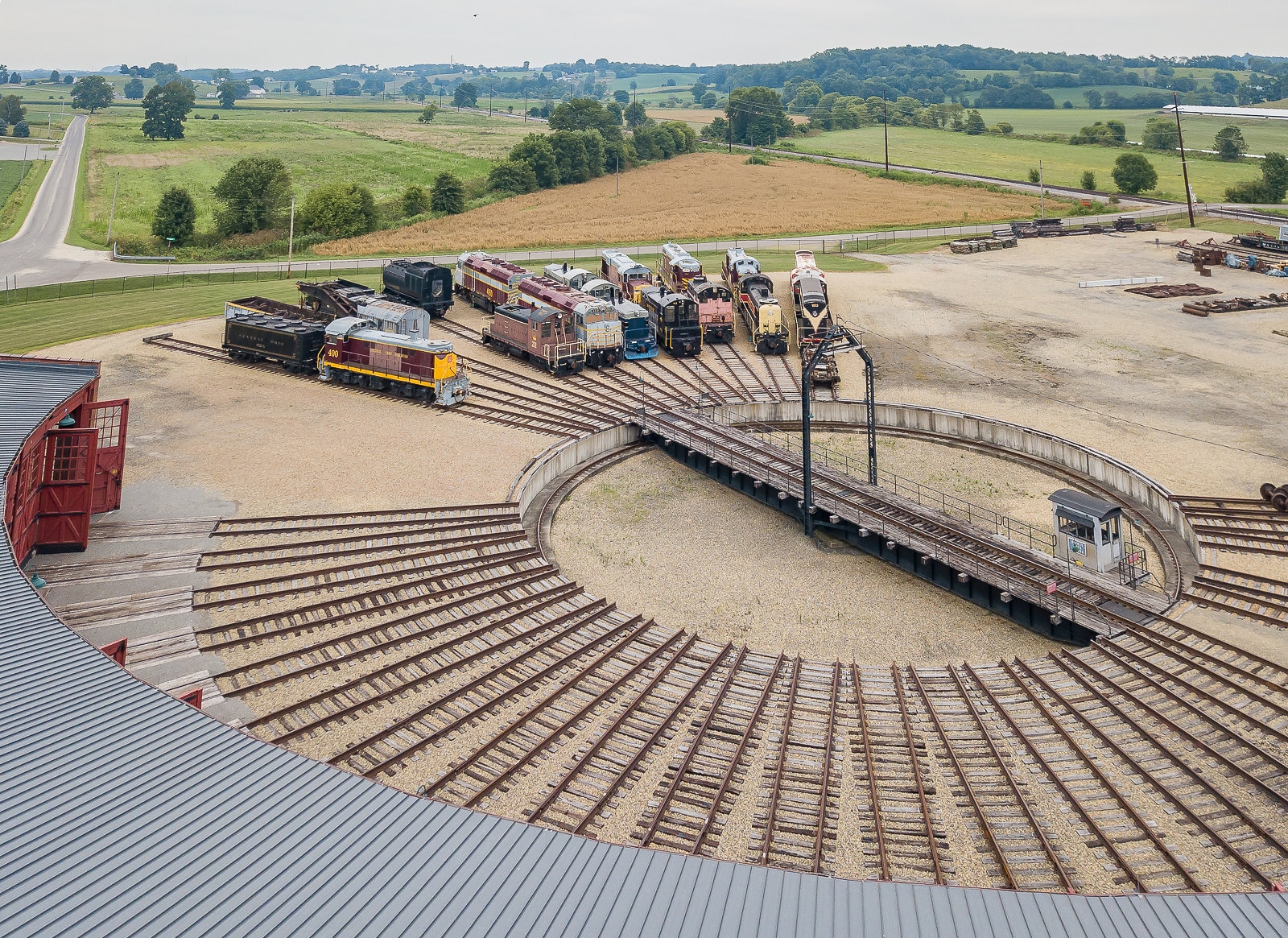 Image credit: Terry Redeker on Flickr
Age of Steam Roundhouse
The Age of Steam Roundhouse is the perfect place to visit if you want to have a hands-on experience. It is also a great place to learn about locomotives and it has a replica of a real operational roundhouse.
It has a 115-foot turntable and a turntable pit. There are over 20 steam locomotives on show. The museum also offers guided tours, where visitors are able to see the water tank, storage tracks, and a coke dock.
It is advised that if you wish to visit The Age of Steam Roundhouse then you will need to make a reservation in advance of your visit. Tickets are limited for each day and it should also be noted that people in wheelchairs or strollers are welcome to visit.
Hillcrest Orchard (Things To Do In Sugarcreek Ohio)
If you love apples then this place has to be at the top of your list. Hillcrest Orchard has a large orchard that measures over 70 acres.
This orchard also has over 20 types of apples and over 10 types of peaches. The fruit that is on sale here is sold on a seasonal basis and depending on the type of fruit, availability is from August through to March.
The Farm shop does not just sell fruit either, they also sell items such as cider, meats, nuts, sweets, and other delicacies. If you come in the fall, then the shop will have samples of different items that they sell for tasting.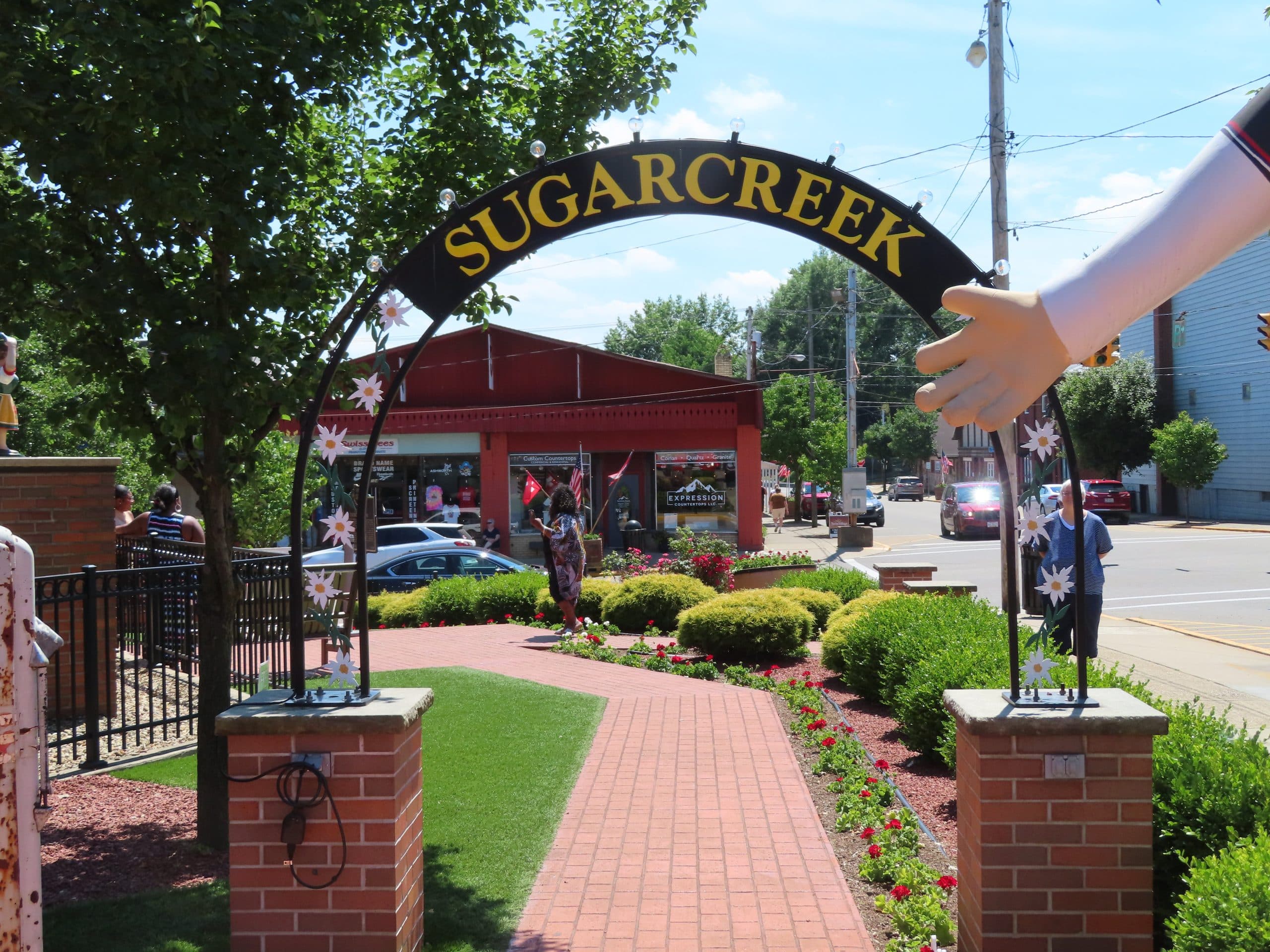 Image credit: John Polak on Flickr
The Farm at Walnut Creek
The Farm at Walnut Creek is the ideal place to visit if you have children. The farm has different animals and visitors are encouraged to get up close and personal with them.
Visitors are also encouraged to go for walks around the farm. If you are not a walking fan, then you can go around the farm by car. Or if you want to go back in time bit, why not see their farm by horse-drawn wagon?
This area of Ohio is Amish country and a great way of getting an experience of those times is to put the electronic devices away and step back in time!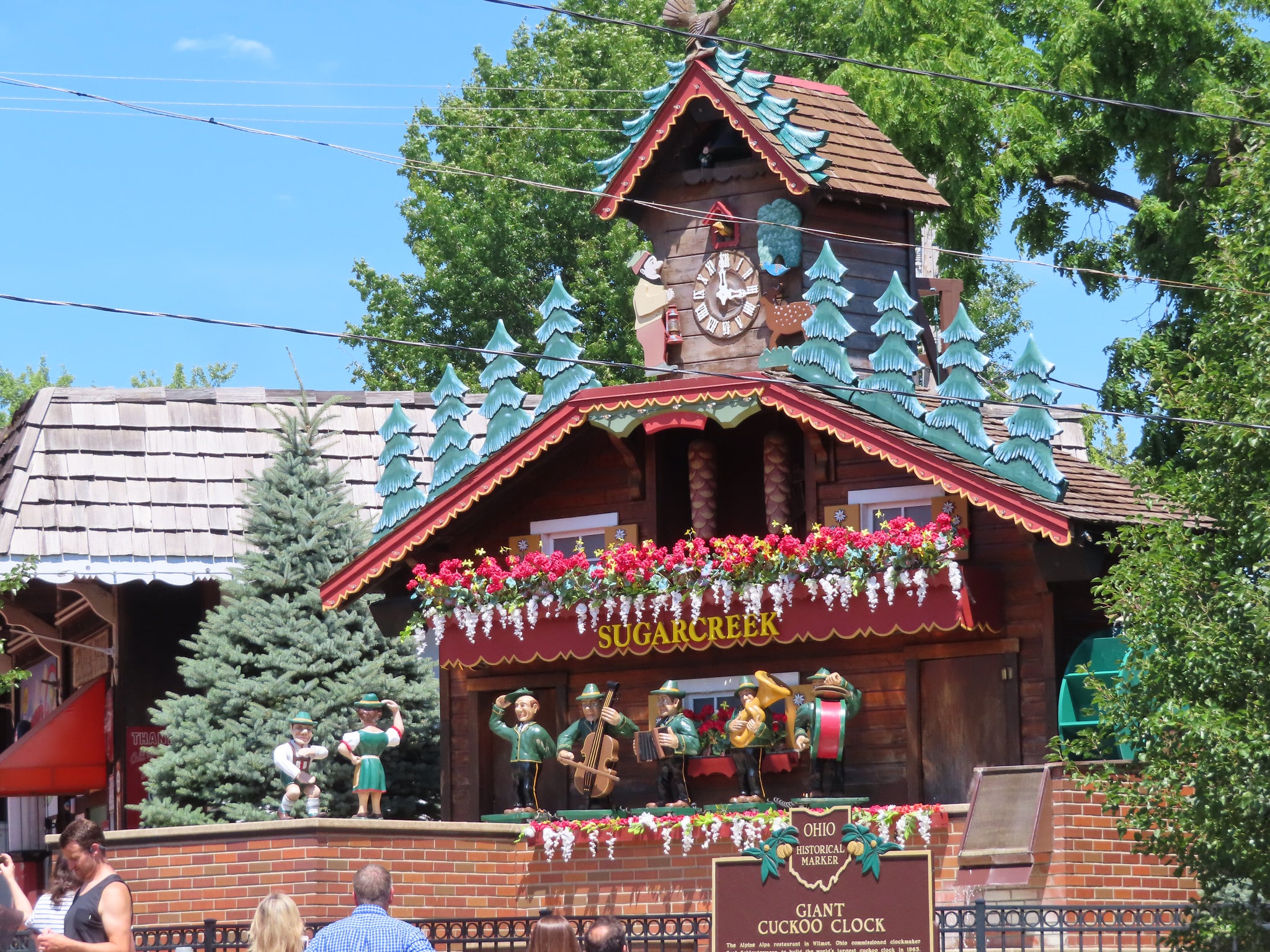 Image credit: John Polak on Flickr
World's Largest Cuckoo Clock
If you have any doubt that Sugarcreek was not founded by Swiss immigrants, then the Worlds largest cuckoo clock may change your mind. This is a fully working cuckoo clock that has a water wheel, a cuckoo bird (naturally), a dancing couple, and a four-piece polka band.
If you are around the cuckoo clock when it strikes (every half-hour), you will be treated to some festive music, and don't be surprised if some of your fellow visitors dance along to it!
Alpine Hills Museum (Things To Do In Sugarcreek Ohio)
The Alpine Hills Historical Museum has three levels of artifacts and is a great place to visit if you like a bit of nostalgia. This museum has been going strong for over 40 years and is suitable for all the family.
The artifacts have historical significance to the Sugarcreek area and include books, manuscripts, pictures, and articles that illustrate the social, religious, industrial, and educational progress of Sugarcreek.
Some of the items on show here cannot be seen anywhere else. This museum is run by volunteers who give up their valuable time to make sure that the museum is open.
Magical Secret Garden
If you believe in fairies, then this is the place for you! This is a very nice place to visit as there are lots of products on offer for purchase. Some of the items that are available for include mushrooms, gems, dragons, lamps, quilts, and jewelry.
If you live in the area or are passing through, this is also a great place to get decorations as they have a large Christmas decorations area towards the back of the shop.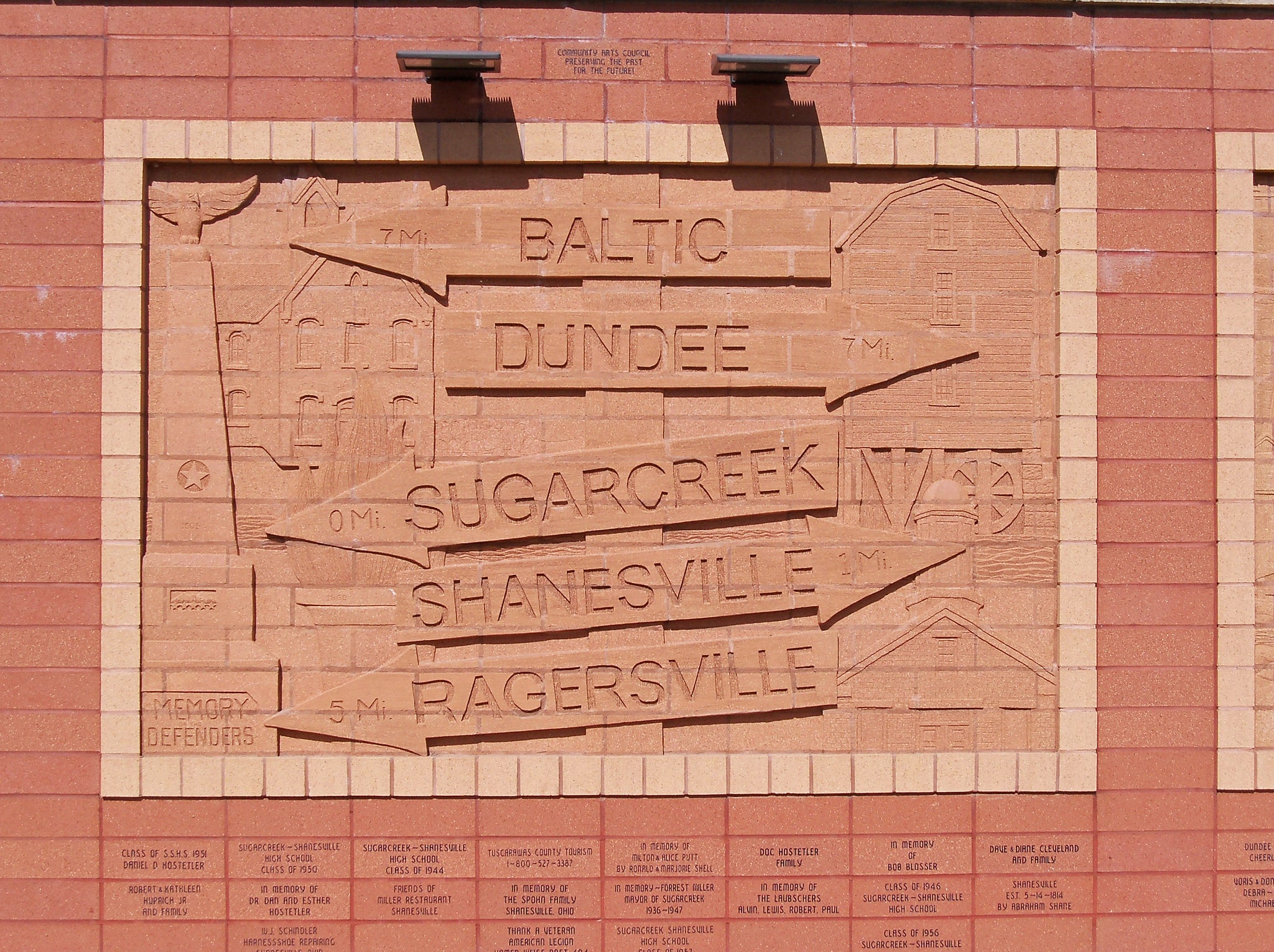 Image credit: Ken on Flickr
Brick Wall Sculpture
The brick wall sculpture portrays the heritage of Sugarcreek and the surrounding Amish settlements and it stands across the road from the cuckoo clock. It was Sugarcreek's Community Arts Council that commissioned this sculpture in 2012.
The artist Sherry Crilow started work on the sculpture and it took her three weeks to complete one panel. It honors the Swiss heritage of Sugarcreek and also transportation, works, education, and the settlers who built this wonderful town.
Ohio Star Theater
The Ohio Star Theater is a great place to spend time with family and friends. Some of the shows that are on here are brilliant and great fun. It opened its doors in 2007 and is known for putting on some great family-friendly shows. Some of the shows that take place include comedy shows and other forms of entertainment.
The Ohio Star Theater is based in the Dutch Valley area of Sugarcreek and was redeveloped in 2017. The theater now has state-of-the-art sound equipment and the auditorium has 514 seats. It should be noted that tickets should be booked in advance as a lot of the shows that take place there sell out quickly.
Are There Places To Stay In Sugarcreek Ohio (Things To Do In SugarCreek Ohio)
There is a campsite close to Sugarcreek. The Winkelpleck campsite is accessible from Route 39. It is across the road from the golf club that has facilities available such as a water supply, playground, and restrooms. This campground is available from May until September. You may make reservations for the site and its amenities by phone.
What Are People Saying About Sugarcreek Ohio?
Sweetwater Farm:
"I love Mary. She is a gem. She saved me bubblegum petunias when I contacted her and we drive 2 hours to Sugarcreek to pick them up. Her flowers are beautiful. I can't find these petunias where we live near Pittsburgh. Mary is so kind and goes out of her way." - JW (USA, April 2023).
Age of Steam Roundhouse:
"Very detailed tour and we had a great guide. Lots of good information. The facilities are nice and staff super friendly and nice to chat with. Would like to go back for one of their other tours or events." - DH (USA, November 2022).
World's Largest Cuckoo Clock:
"I absolutely adore the cuckoo clock and I'm so glad we got the opportunity to see and hear it. It is by far my favorite site to visit. It plays every hour and half hour. We arrived within minutes of it starting to chime/play and I was able to record it. The band comes out and they play polka music for about 3.5 minutes…" - DW (USA, November 2022).
Let's Visit Sugarcreek In Ohio!
Have you visited Sugarcreek Ohio? We would like to hear about your favorite activity. Leave a comment below telling us about your experience!
Do you like to visit places like Ohio Wineries to sample some wine or visit a Casino In Ohio and try your luck on the machines? How about going up on one of the Hot Air Balloon Rides In Ohio?
If you love Amish Country, check out our articles Things to Do in Berlin, and Things to Do in Millersburg!
If you are looking for some other fantastic places in Ohio, we suggest: Things To Do In Athens Ohio, Things To Do In Chillicothe Ohio, and Zoos In Ohio.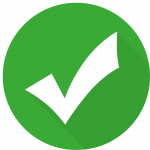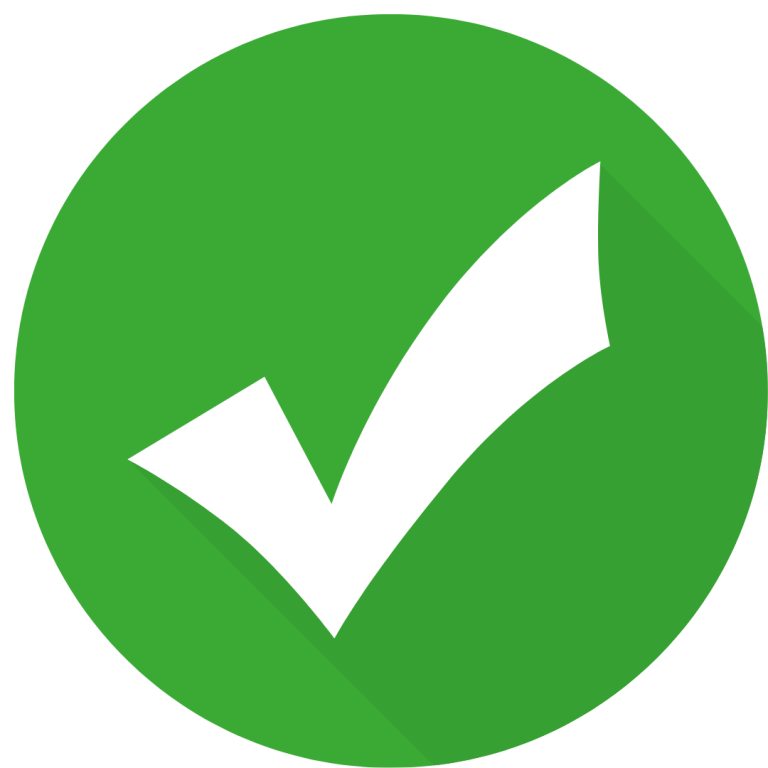 Hello! We have done our very best to ensure that the accuracy of events, hours, addresses, etc are up to date. Please know that information can change due to weather, updated health and safety challenges, etc. If you find incorrect information, please send us an email and we can get it updated.
To be updated and stay connected, subscribe to our newsletter.