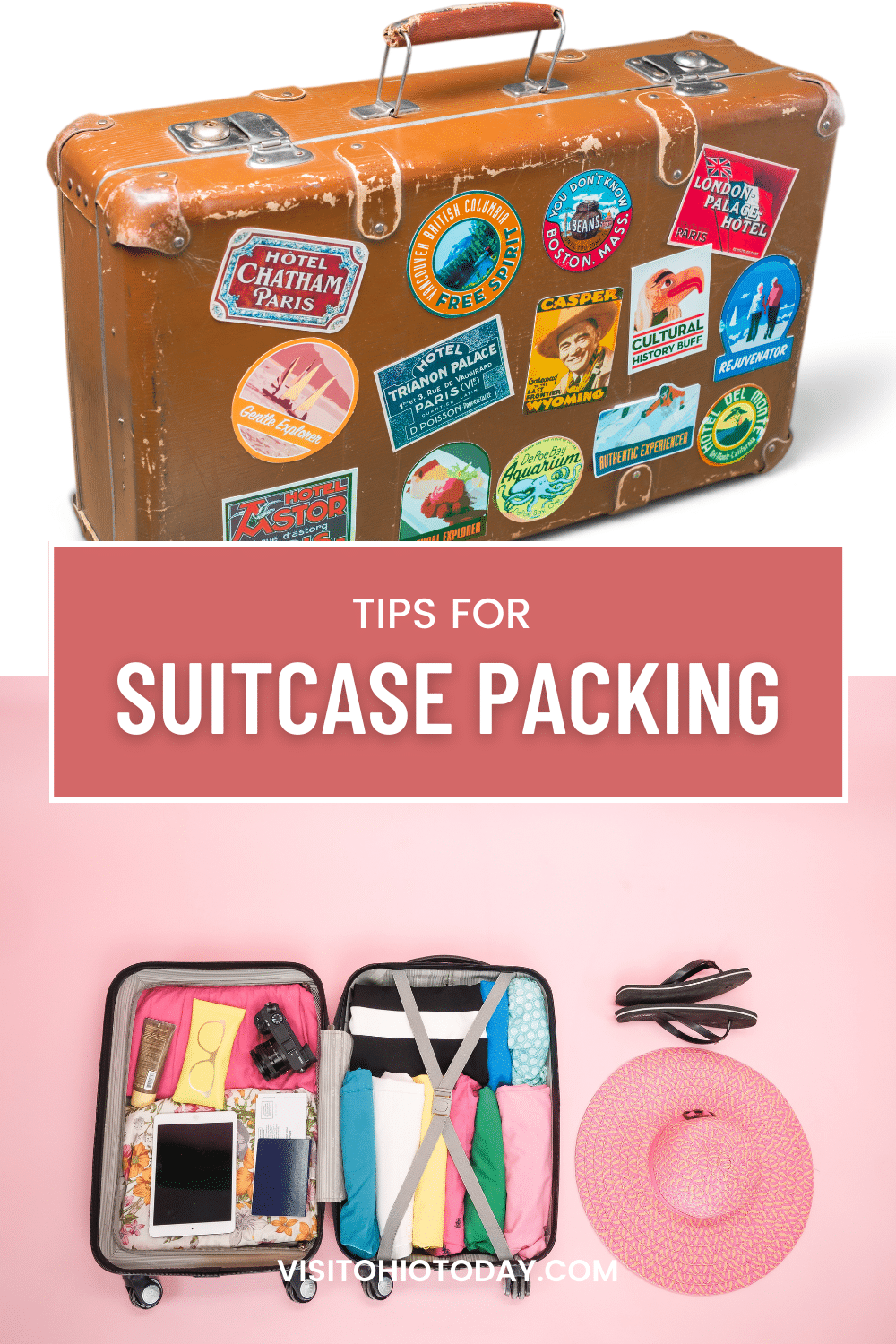 Unlock the secrets of stress-free travel with our comprehensive guide to Suitcase Packing, where we reveal expert tips and tricks to make the most of your luggage space and ensure organized and efficient packing.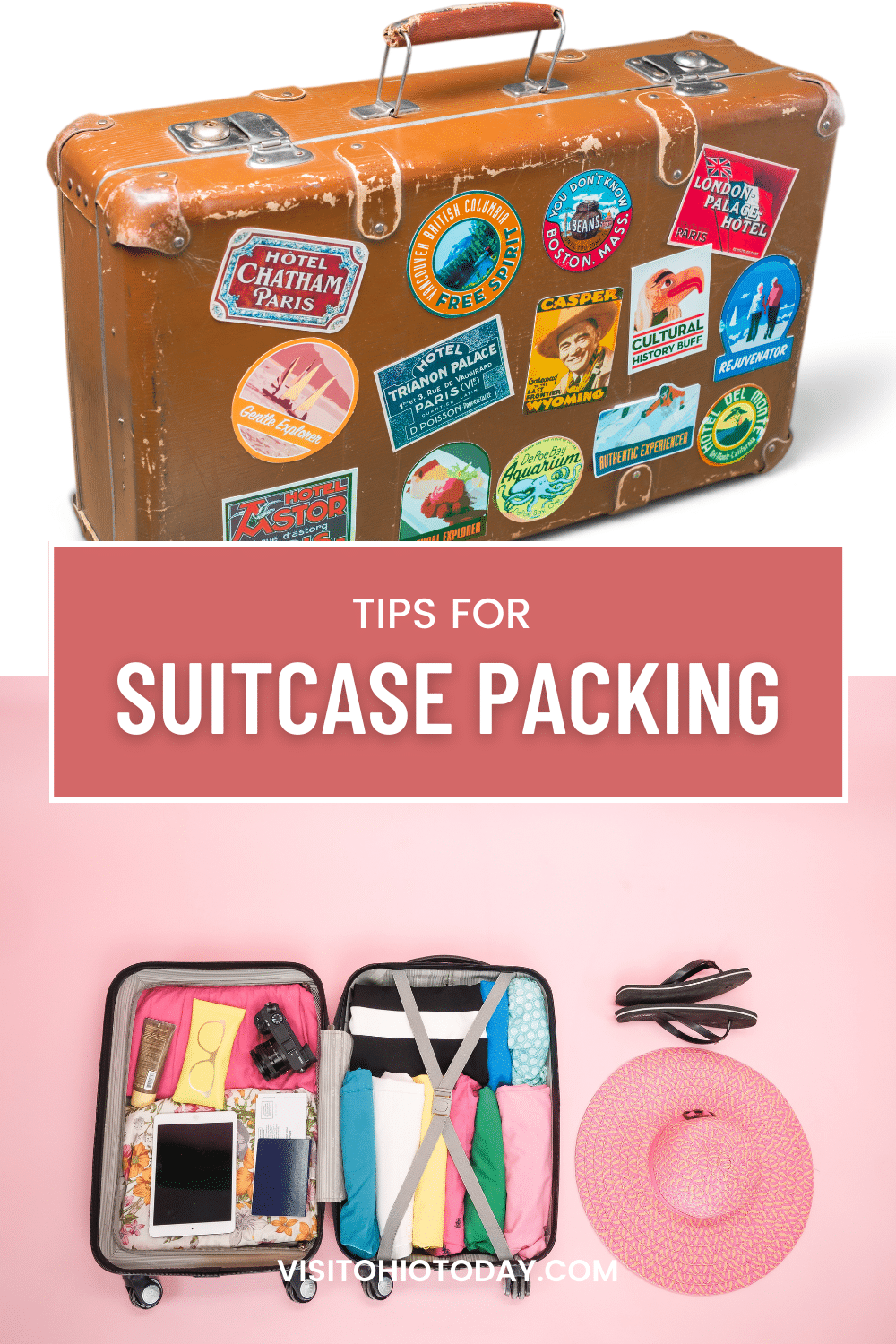 Whether you're a seasoned globetrotter or a novice traveler, packing a suitcase efficiently can make a world of difference in ensuring a stress-free journey.
The key lies in organization, thoughtful planning, and making the most of the limited space available. Whether we are planning a trip in Ohio, Cancun or even to see the Molly Malone statue in Ireland, we all need to know how to pack our suitcases efficiently!
1. Start with a Packing List:
Begin by creating a detailed packing list. This list will act as your roadmap, helping you avoid last-minute panic and unnecessary overpacking. Consider the climate and activities at your destination. Be realistic about what you'll actually need, and stick to essentials to avoid overloading your suitcase.
2. Choose the Right Suitcase:
Select a suitcase that suits your travel needs. Opt for one with various compartments and a sturdy structure. If you're flying, remember to check your airline's baggage allowance to avoid any surprises at the airport. I am a HUGE fan of the Away brand.
3. Gather Your Essentials:
Before you start packing, lay out all the items on your packing list. This visual assessment will give you a clear picture of what you're dealing with and help prevent any critical items from being forgotten.
4. Roll, Don't Fold:
Rolling clothes is a tried-and-true technique that saves space and minimizes wrinkles. Start with sturdier fabrics like jeans and work your way to lighter materials. Place delicate items in the center to provide some cushioning.
5. Utilize Packing Cubes:
Invest in packing cubes to compartmentalize and organize your clothing. They not only keep similar items together but also make it easier to locate specific pieces without causing a mess in your suitcase.
6. Shoes and Toiletries:
Place shoes in separate shoe bags to prevent them from dirtying your clothes. Utilize the empty spaces within shoes for smaller items like socks or charging cables. For toiletries, opt for travel-sized containers or invest in reusable silicone bottles to save space and comply with liquid restrictions.
7. Maximize Empty Spaces:
Utilize every inch of space within your suitcase. Fill gaps between rolled clothes with smaller items like underwear, accessories, or a tightly rolled belt. Remember to make the most of the inner pockets and compartments of the suitcase as well.
8. Pack Heavy Items at the Bottom:
Place heavier items, such as shoes or toiletries, at the bottom of your suitcase. This will provide a stable base and prevent your clothes from getting crushed during the journey.
9. Keep Valuables in Your Carry-On:
Important documents, electronics, medications, and valuable items should always be packed in your carry-on bag. This ensures they're safe and easily accessible throughout your journey. Often times, we travel during the Holiday season, we are planning to spend Christmas in Jamaica. If you are making a similar trip, be sure to pack the smaller valuable gifts in your carry-on.
10. Wrinkle-Proofing:
To minimize wrinkles, layer delicate fabrics with tissue paper or plastic dry-cleaning bags. Consider investing in wrinkle-release sprays or portable garment steamers to freshen up your clothes upon arrival.
11. Don't Forget Your Travel Accessories:
Remember to pack your travel adapters, chargers, earphones, and any other tech gadgets you'll need. Keep these items organized in a separate pouch within your suitcase.
12. Close and Secure:
Zip up your suitcase carefully, ensuring that there's no fabric caught in the zipper. If your suitcase has straps, use them to compress the contents and prevent shifting during transit.
Packing a suitcase efficiently is both an art and a science. With a little planning and some strategic techniques, you can make the most of the available space while keeping your belongings organized and easily accessible. By following these tips, you'll be well on your way to becoming a packing pro and embarking on your adventures stress-free and well-prepared. Happy travels!