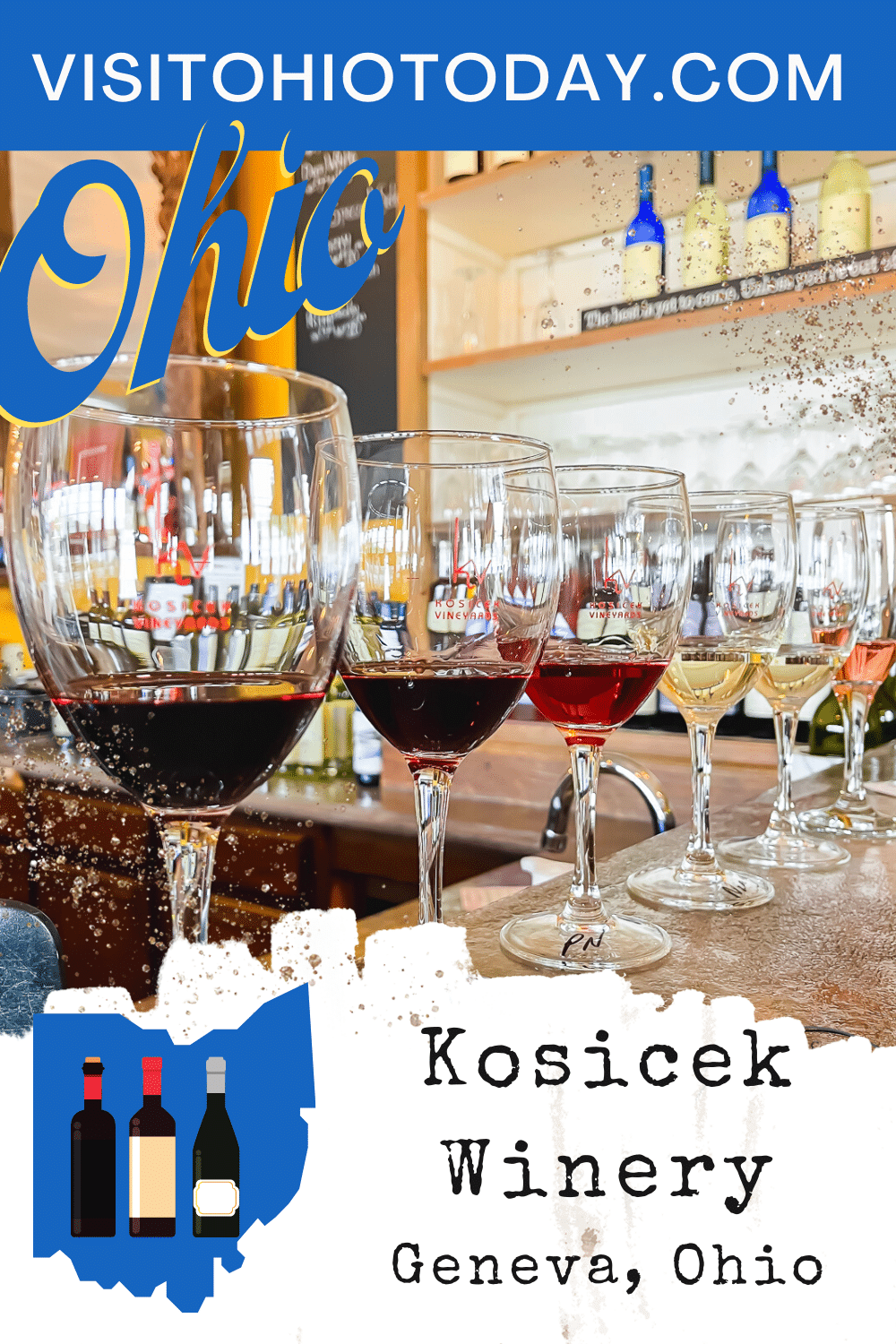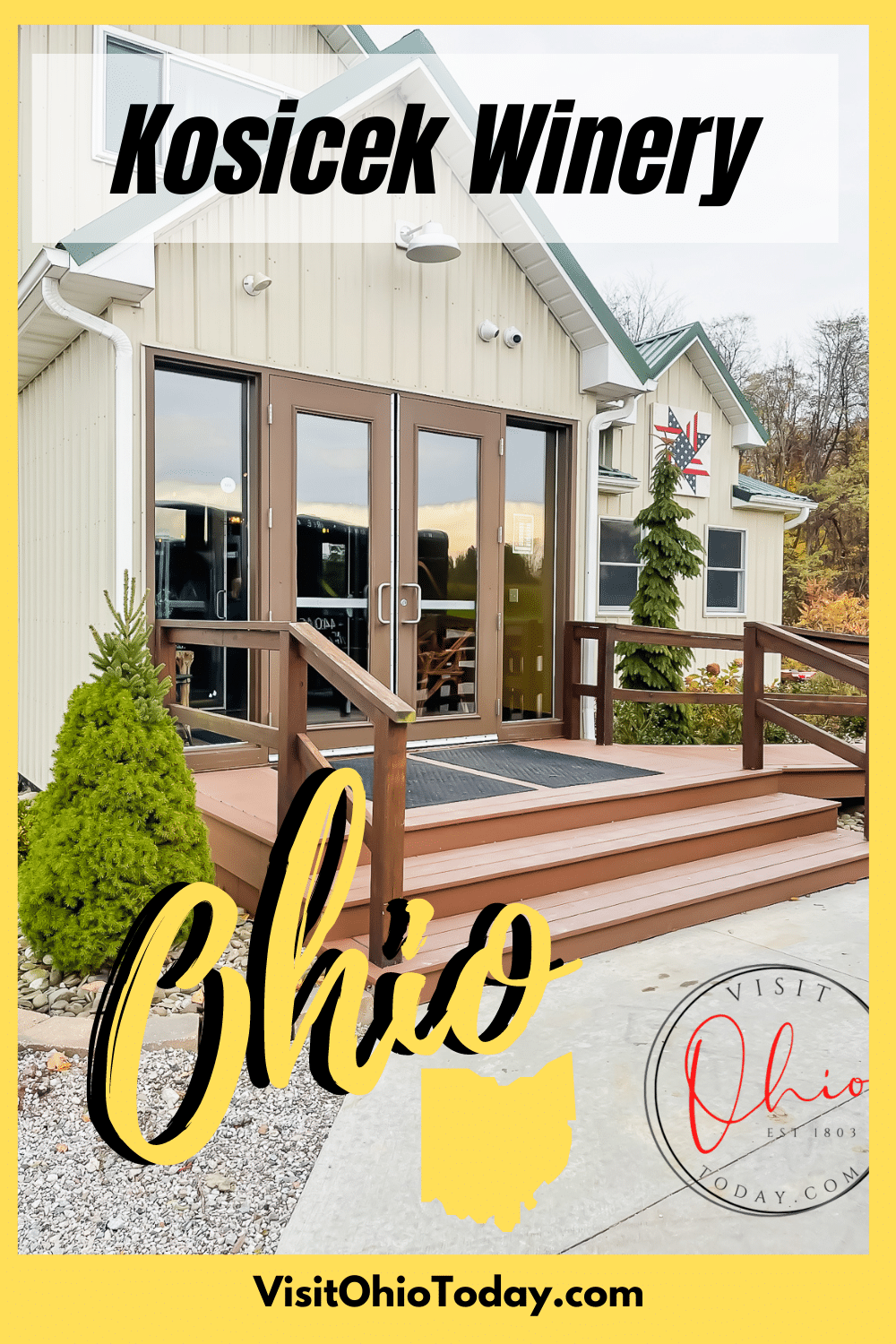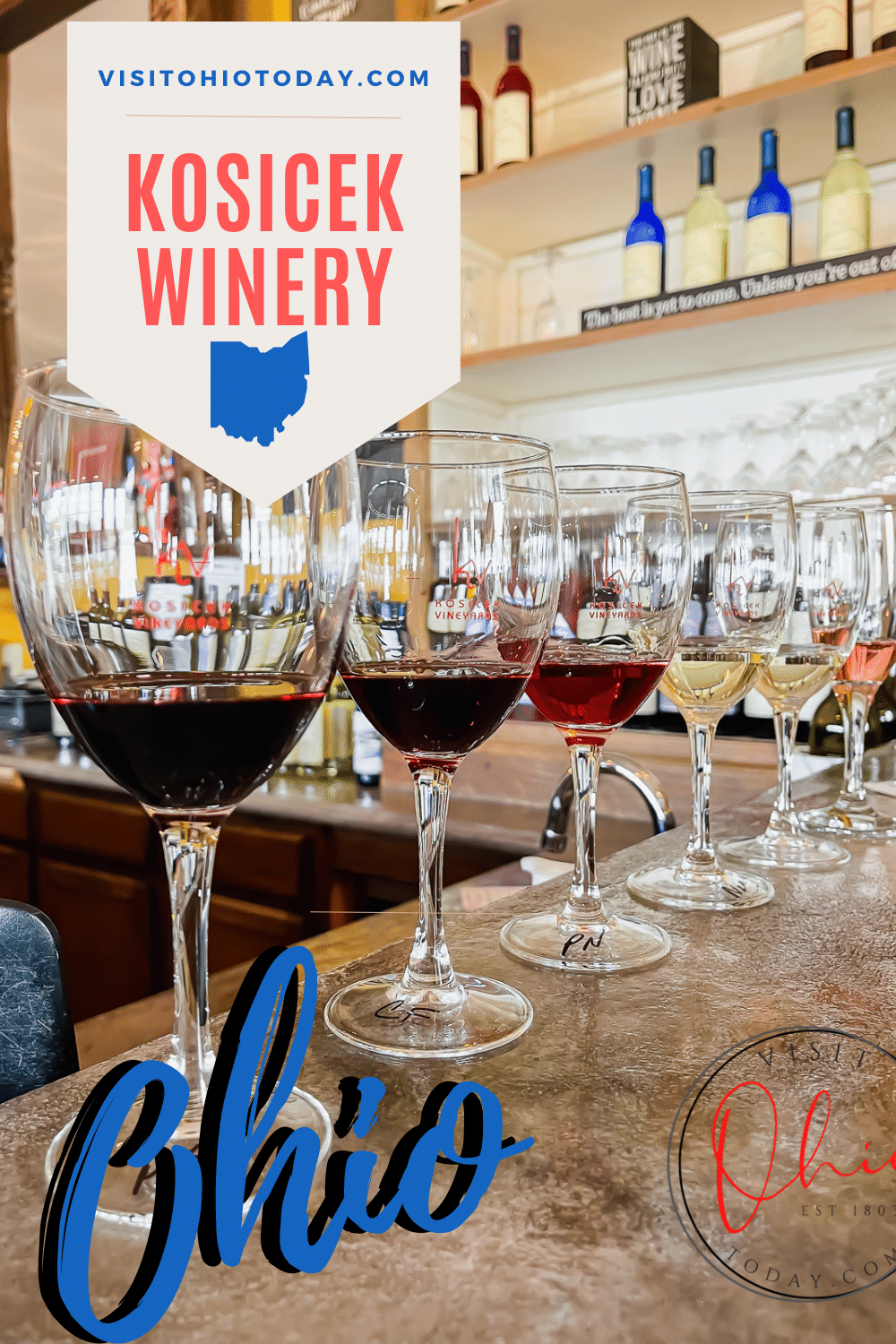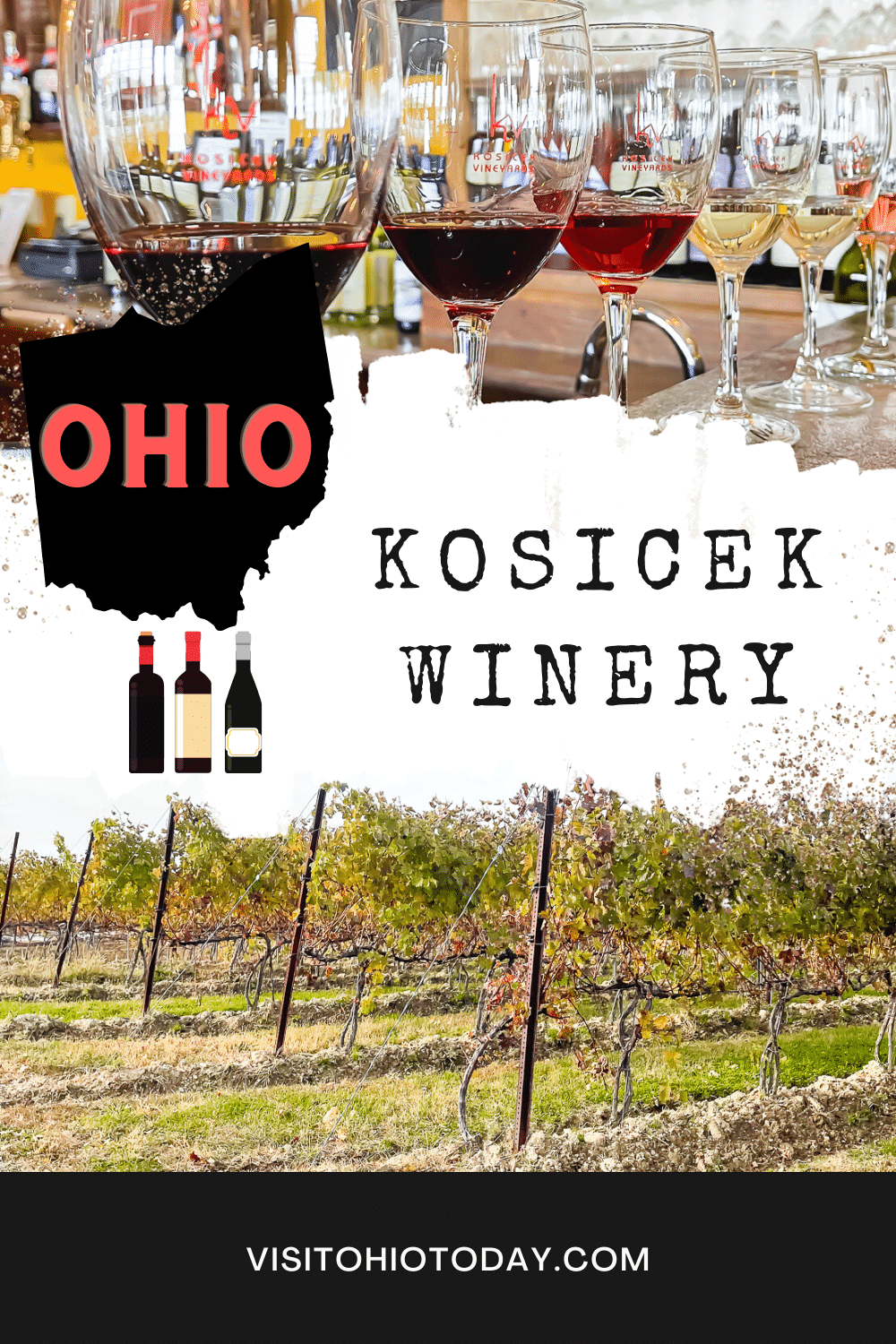 Kosicek Winery is a family winery located in Harpersfield, Ohio. Kosicek Winery. Kosicek Winery offers wine by the glass or bottle along with delicious homemade food items.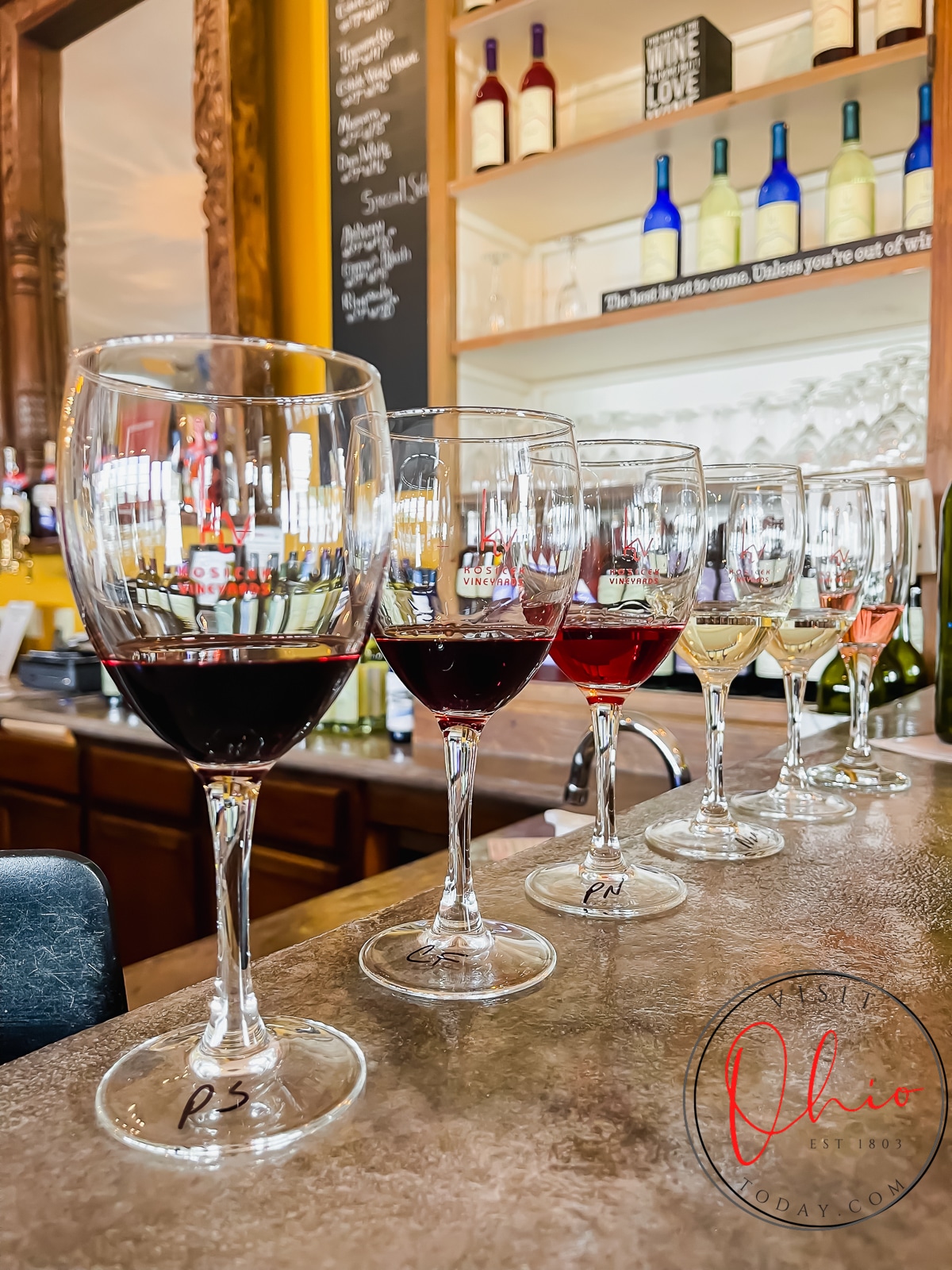 Visit Kosicek Winery
Kosicek Winery is a family winery located in Harpersfield, Ohio. The Kosicek family has been graph farming in Northeast Ohio since 1929. Fast forward to 2012, Tony Kosicek (a third generation farmer) and his wife Mauri established Kosicek Winery also named Kosicek Vineyards.
The grapes that make Kosicek Wines are grown along Lake Erie. Kosicek Winery is considered a state-of-the-art winery and Kosicek Winery produces a range of wines sourced from the estate vineyards. Their children (fourth generation) are also involved in the business.
Kosicek Winery has plentiful indoor and outdoor seating. Indoors you can sit at the bar or claim one of the tables. There is also bar type/ high table top seating located against the windows that look out to the vineyards. The inside of Kosicek Winery is decorated nicely with modern earthy tones.
If you are lucky enough to visit Kosicek Winery on a warm day, the winery has a very large outdoor deck to sit at. The deck is often covered with a sun screen. There is also a very large covered pavalion outside.
Kosicek Winery does offer events at their vineyard. When things warm up in spring, their live music schedule will resume!
If you are a dog lover, be sure to keep an eye out for the official Kosicek Winery pup! He's big, he's adorable and you cannot miss him!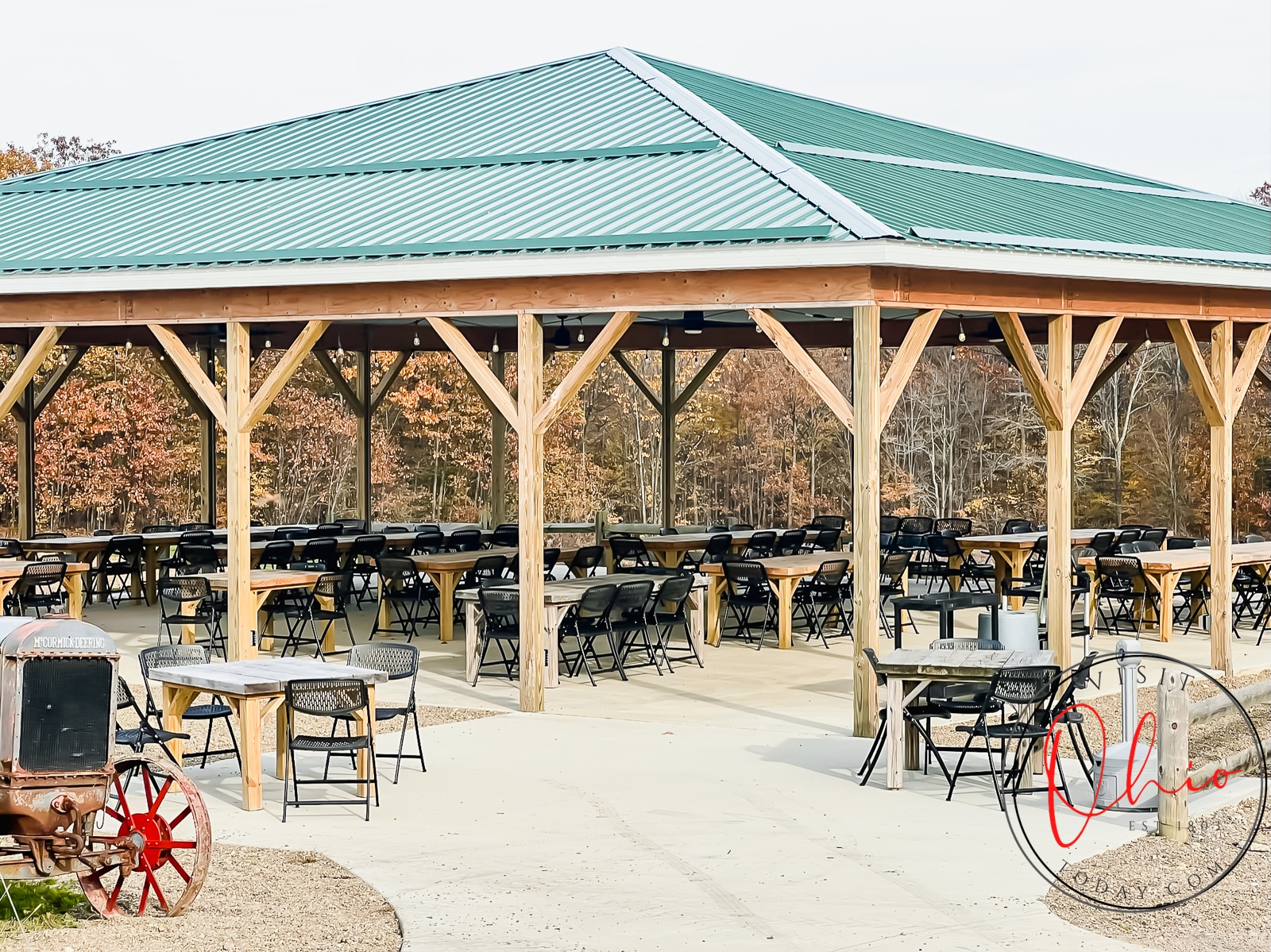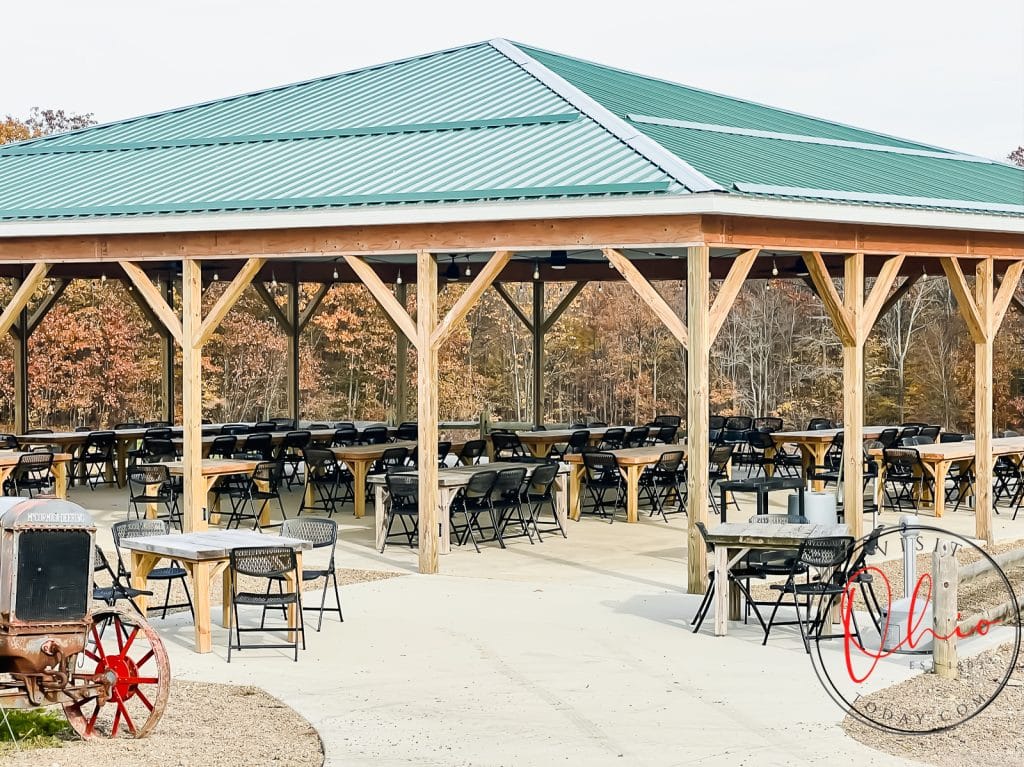 Kosicek Winery Wines
Kosicek Winery has a large variety of red and white wine that will appeal to all palettes. If you forgot to grab a bottle during your visit to Kosicek Winery, you can order from their online store.
When sampling at Kosicek Winery you are likely to see the following wines:
Petite Sarah (red)
Bourbon Barrel Cabernet Sauvignon (red)
Merlot (red)
Cabernet Franc (red)
Allegiance (red)
Pinot Noir (red)
Chancellor (red)
534 (red)
Concord (red)
Dam Red (red)
Estate Vidal Blanc Ice Wine
Estate Concord Ice Wine
51 Brix Estate Vidal Blanc Ice Wine
Estate Barrel Fermented Chardonnay (white)
Estate Riesling (white)
I-90 (white)
Estate Stainless Chardonnay (white)
Traminette (white)
Estate Vidal Blanc (white)
Niagara (white)
Dam White (white)
Anthony (special selection)
Emma's Blush (special selection)
Rhapsody (special selection)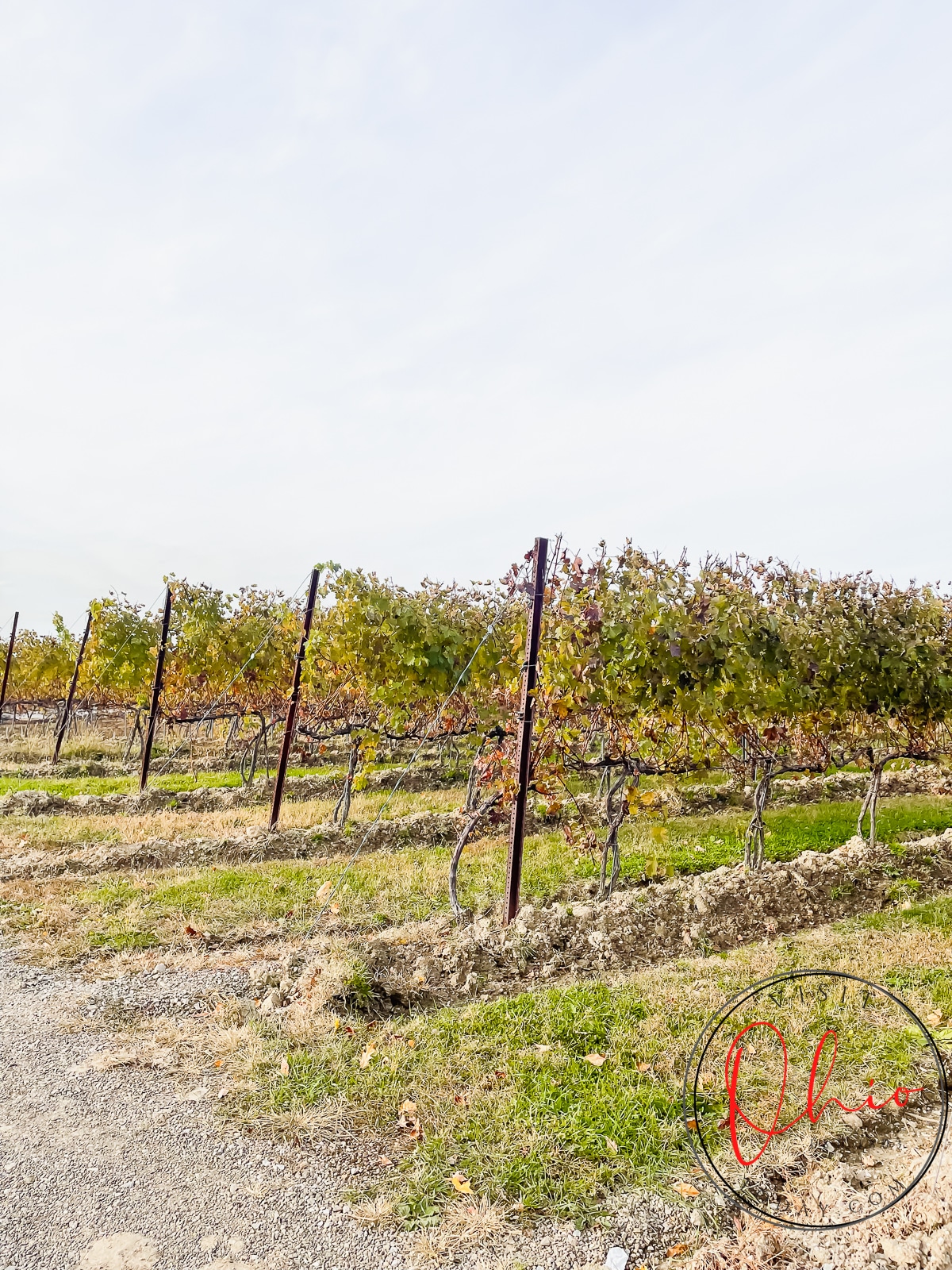 How to taste wine
There are so many ways to taste wine, today we are sharing our simple beginner tips for how to taste wine. First, look at the wine. Note how the light may filter through the wine. Second, smell the wine. Are there any aromas you can pinpoint? Third, swirl the glass, then sniff again. Did any new aromas appear? Fourth, take a sip of the wine. Note how the wine feels in your mouth and how it tastes. Does the wine dry a certain part of your mouth, does it have an initial taste? Fifth and our final step is to swallow the wine and note if there is an aftertaste. Those are the basic beginner steps to taste wine.
What does red wine taste like
If you are wondering what does red wine taste like, we are here to help you and hopefully not make you more confused! Generally, beginning wine drinkers start with a sweeter blush or white wine and gradually move onto dry red wines. Many people describe the taste of red wine as a dark, earthy flavor that is also often described as heavy. You can often expect aromas such as berries, licorice and cocoa.
What does white wine taste like
Wondering what does white wine taste like? White wine is made with the pulp of the grapes and not their skins. Mostly white wines are fruity and have a lighter taste, than red wines. Not all white wines are sweet, however, some are a little more bitter or dry.
Kosicek Winery Food Menu
Kosicek Winery has some delicious food options. You can expect the traditional meat boards, cheese plates and bread dipping plates. You can also find some VERY good soft pretzel sticks and flatbread pizzas. What we found to be the stand out was the apple strudel. Do your favor and order a piece when you visit Kosicek Winery, you will NOT be disappointed!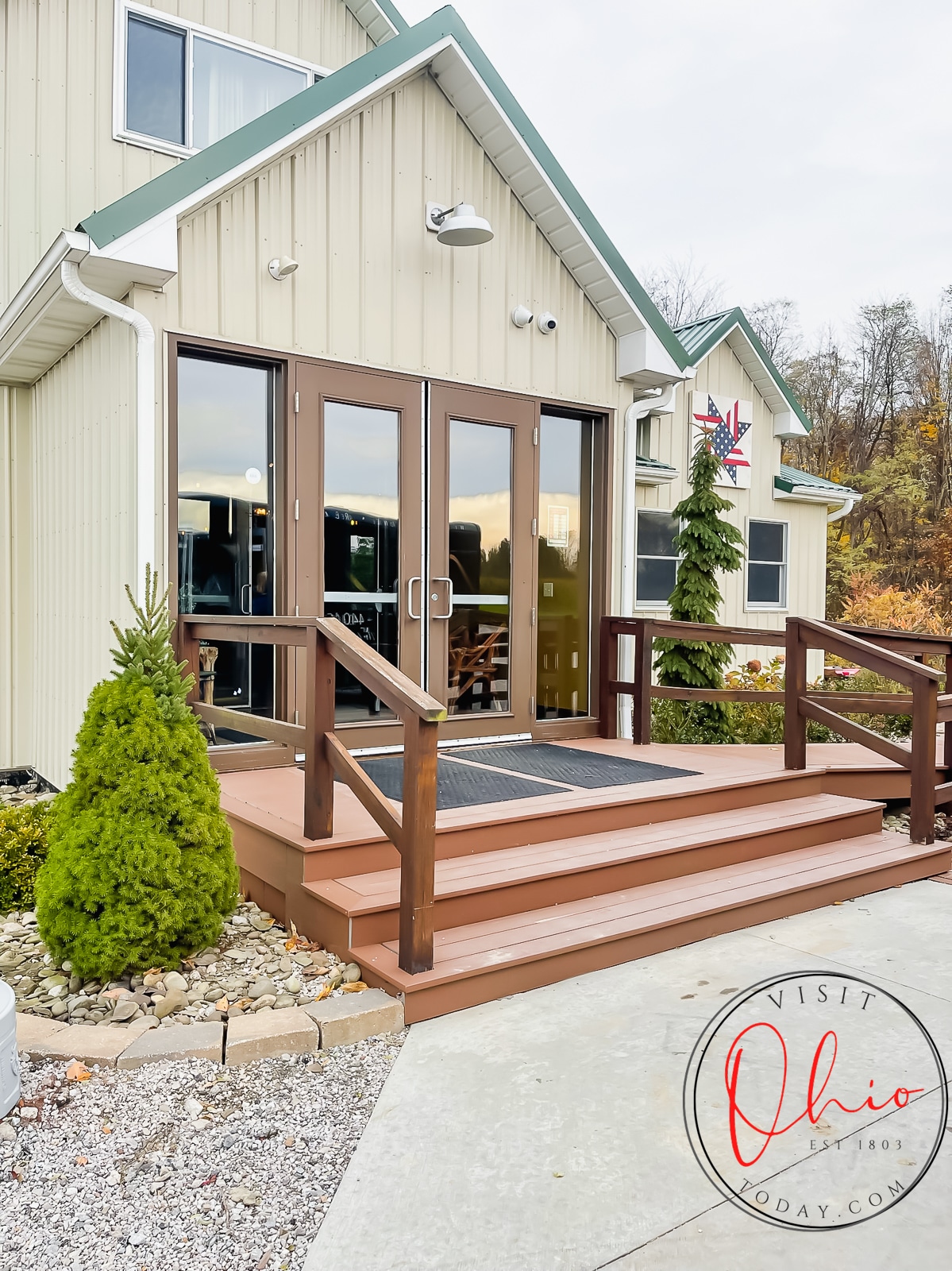 Where is Kosicek Winery?
Kosicek Winery is located at 636 Ohio 534, Harpersfield, OH 44041 -440-361-4573 - Website
Wineries in Ohio
If you are looking for more wineries in Ohio, we have got you covered. Below is our comprehensive map of wineries in Ohio! If you do not see your favorite on the list, send us an email at team (at) visitohiotoday (dot) com If you want to level up your wine tasting knowledge, we recommend you read this book.
Grand River Valley
The Grand River Valley located in northeastern Ohio, previously covered by glaciers, now grows over 50% of Ohio's grapes and is the home of over 30 wineries. The micro-climate of the area is prime for grape growing due to the extended growing season. Many of the wineries offer events 12-months a year including tasting trails, live music, or pairing classes.
Let's go to Kosicek Winery
If you have been to Kosicek Winery? We want to know what you thought! Which wine was your favorite! You do not have to pick just one! If you are interested in learning more about Wineries in Ohio you can visit our Ohio Wineries category page to plan your next wine tasting trip!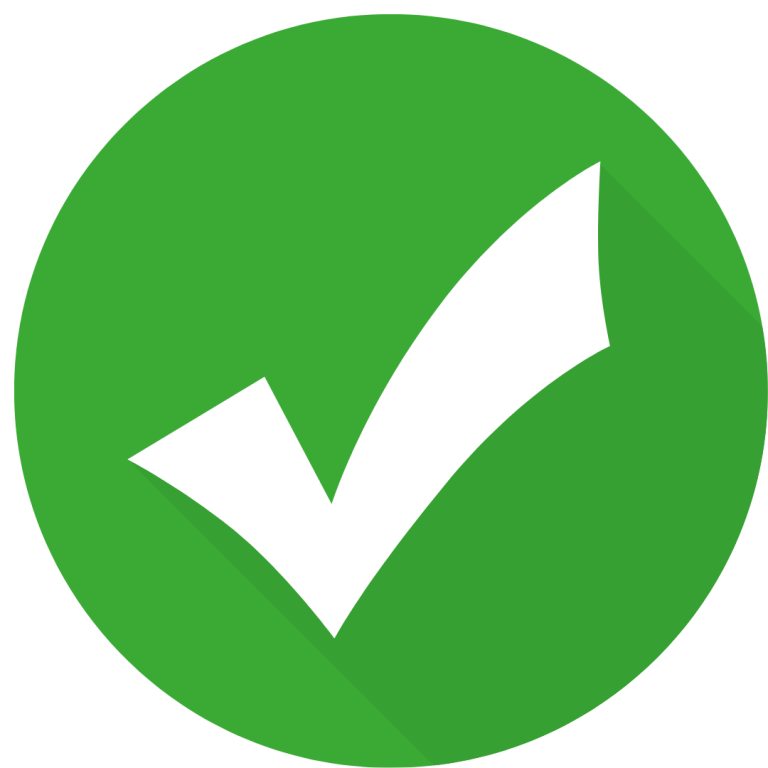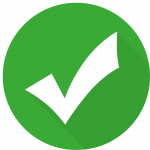 Hello! We have done our very best to ensure that the accuracy of events, hours, addresses, etc are up to date. Please know that information can change due to weather, updated health and safety challenges, etc. If you find incorrect information, please send us an email and we can get it updated.
To be updated and stay connected, subscribe to our newsletter.