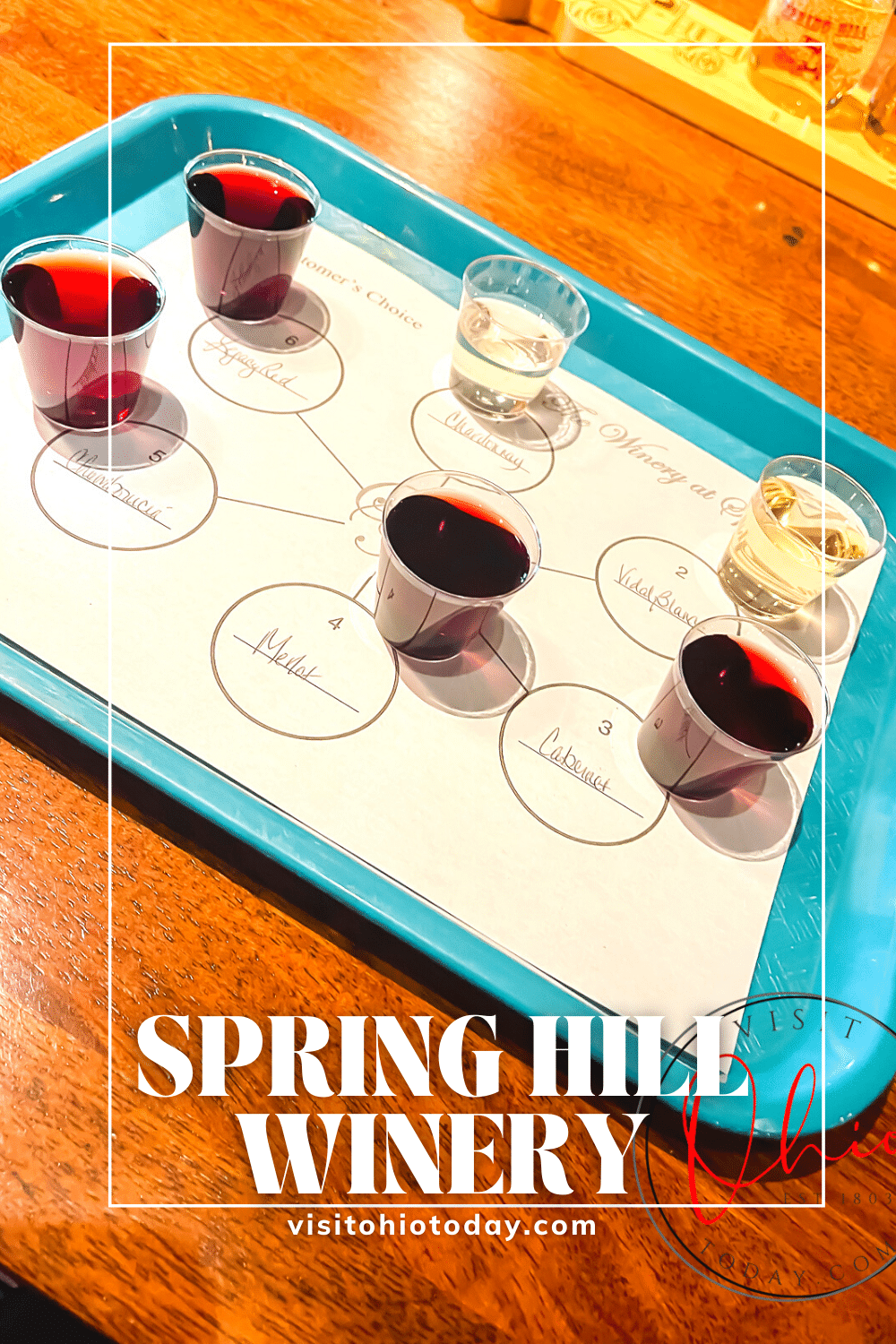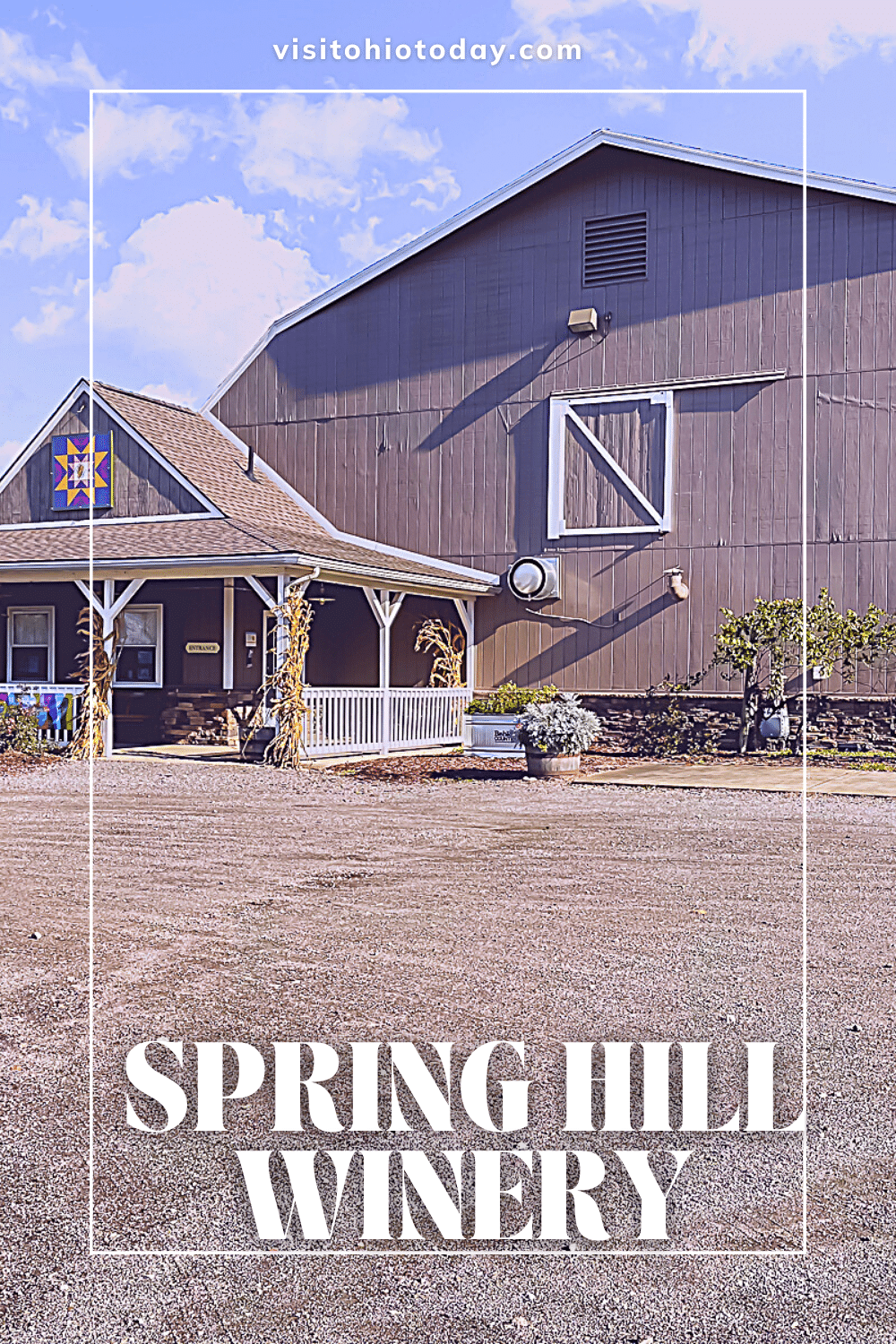 Spring Hill Winery is located in Geneva Ohio and offers a large selection of wines, wine slushies, craft beers, ciders and endless food options.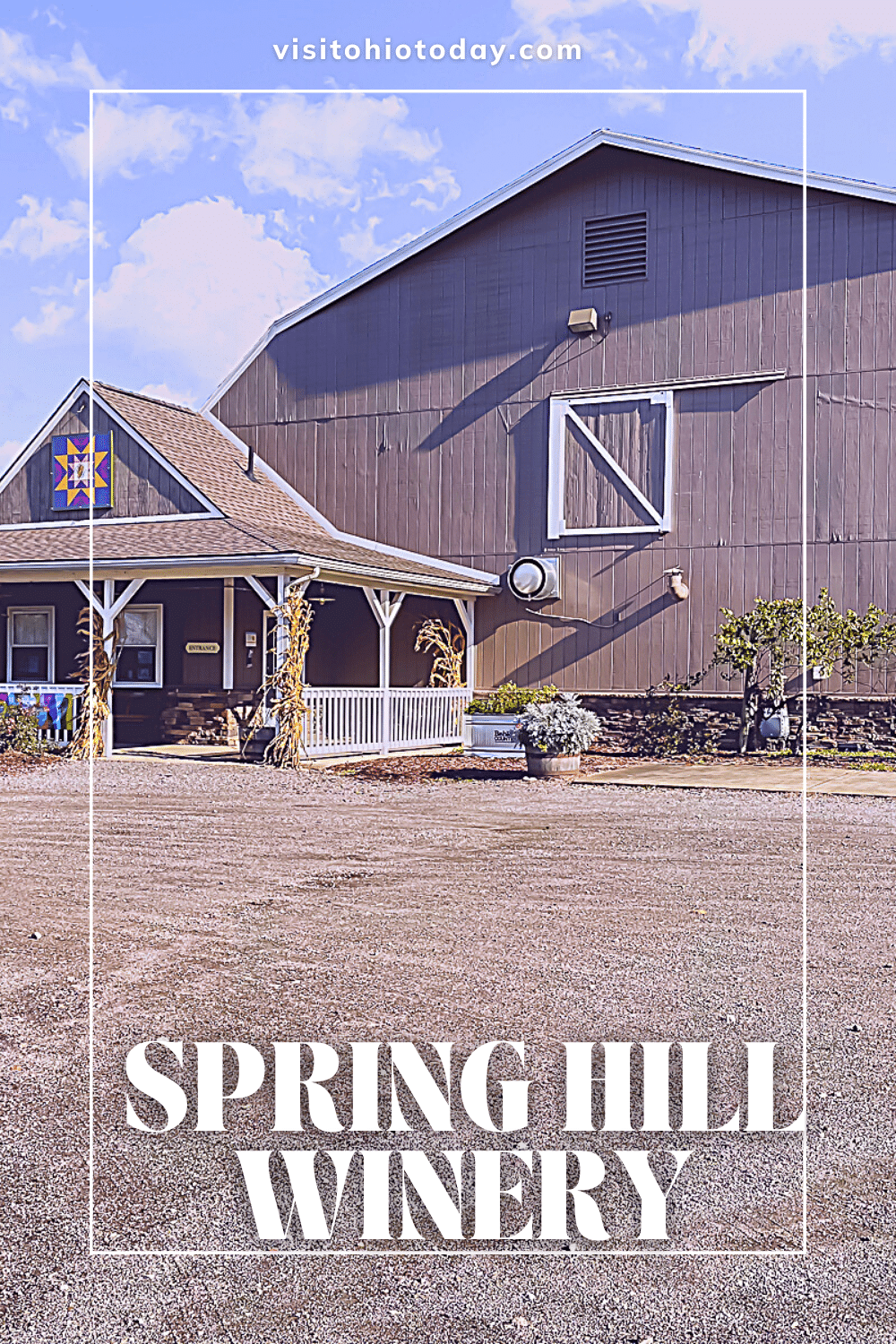 Visit Spring Hill Winery
Spring Hill Winery story began back in 1953 when the original farm was purchased. The farm was purchased by Tom White, who owned and operated orchards in other locations. The name came from the many springs located on the 200 acre farm. In 2008, the farm added a winery and that's when the winery journey began.
Spring Hill Winery owners describe the Ohio winery as an upscale country winery. The winery is very inviting and provides a friendly atmosphere. Each time that I have visited Spring Hill Winery, the employees have been friendly and kind and service has been great. Spring Hill Winery serves wines, ciders, food and baked goods.
Typically, on the weekends Spring Hill Winery has live entertainment. Depending on the weather the entertainment could be indoors or outdoors. If you want to do some shopping, Spring Hill Winery offers a cute little gift shop with wine related items.
Currently, in 2021 Spring Hill Winery is getting mixed reviews on Yelp. Most concerns are over slow service. While we did not have sluggish service while at Spring Hill Winery in November 2021, there certainly was a shortage of staff. (Just like everywhere). Please keep in mind that places are trying to do their best with the staff they have.
Spring Hill Winery does not take reservations but asks that large groups call ahead so they are prepared for your arrival. There is ample parking, buses and RVs are welcome.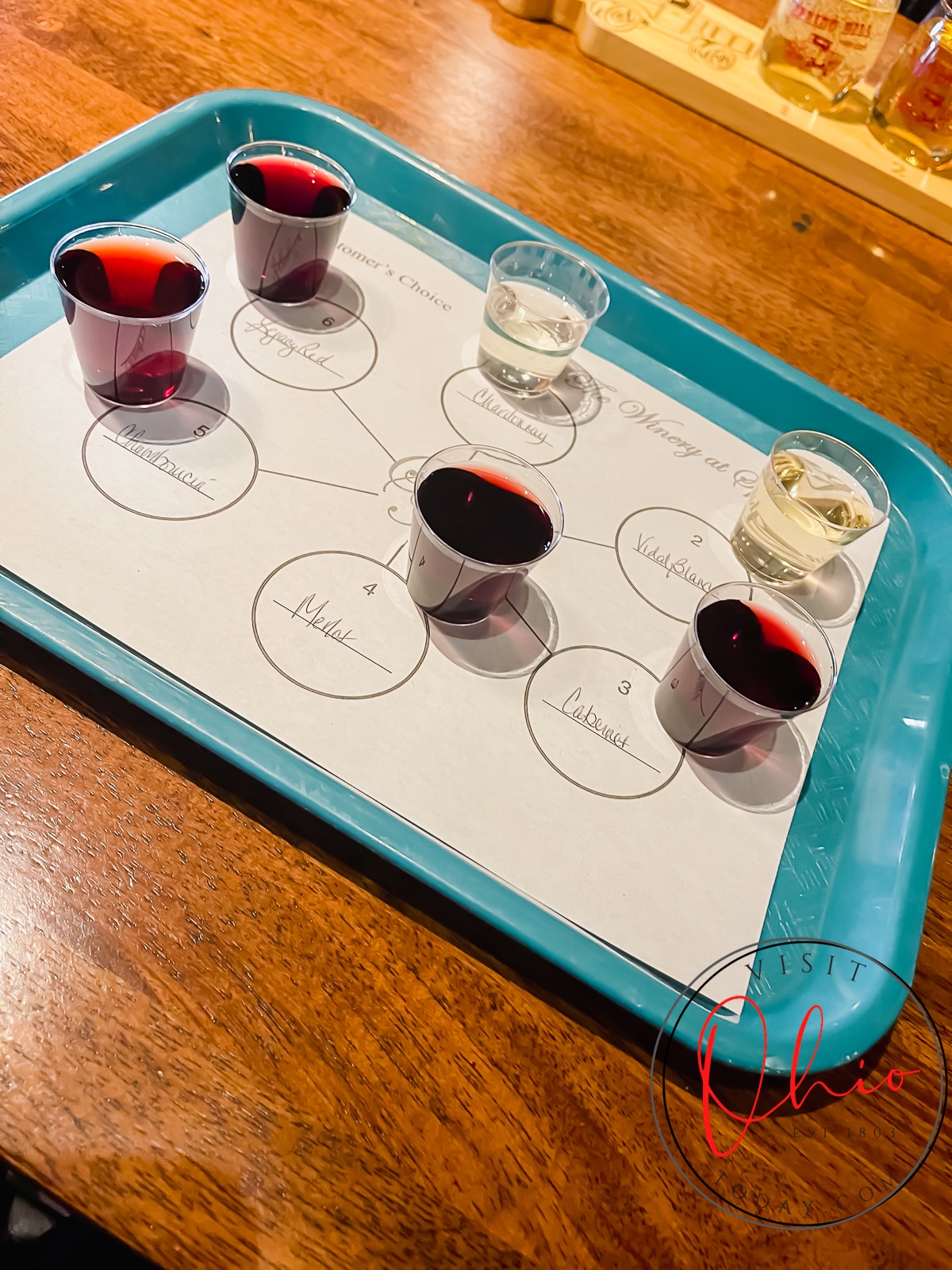 Spring Hill Winery Wines
Chardonnay (unoaked) (white)
Vidal Blanc (white)
Covered Bridge Niagara (white)
Covered Bridge White (white)
Covered Bridge Blush (blush)
Covered Bridge Pink Catawba (blush)
Covered Bridge Red (red)
Covered Bridge Heritage (red)
Cabernet Sauvignon (red)
Chambourcin (red)
Legacy Red (red)
Merlot (red)
Cherry Wine (fruit)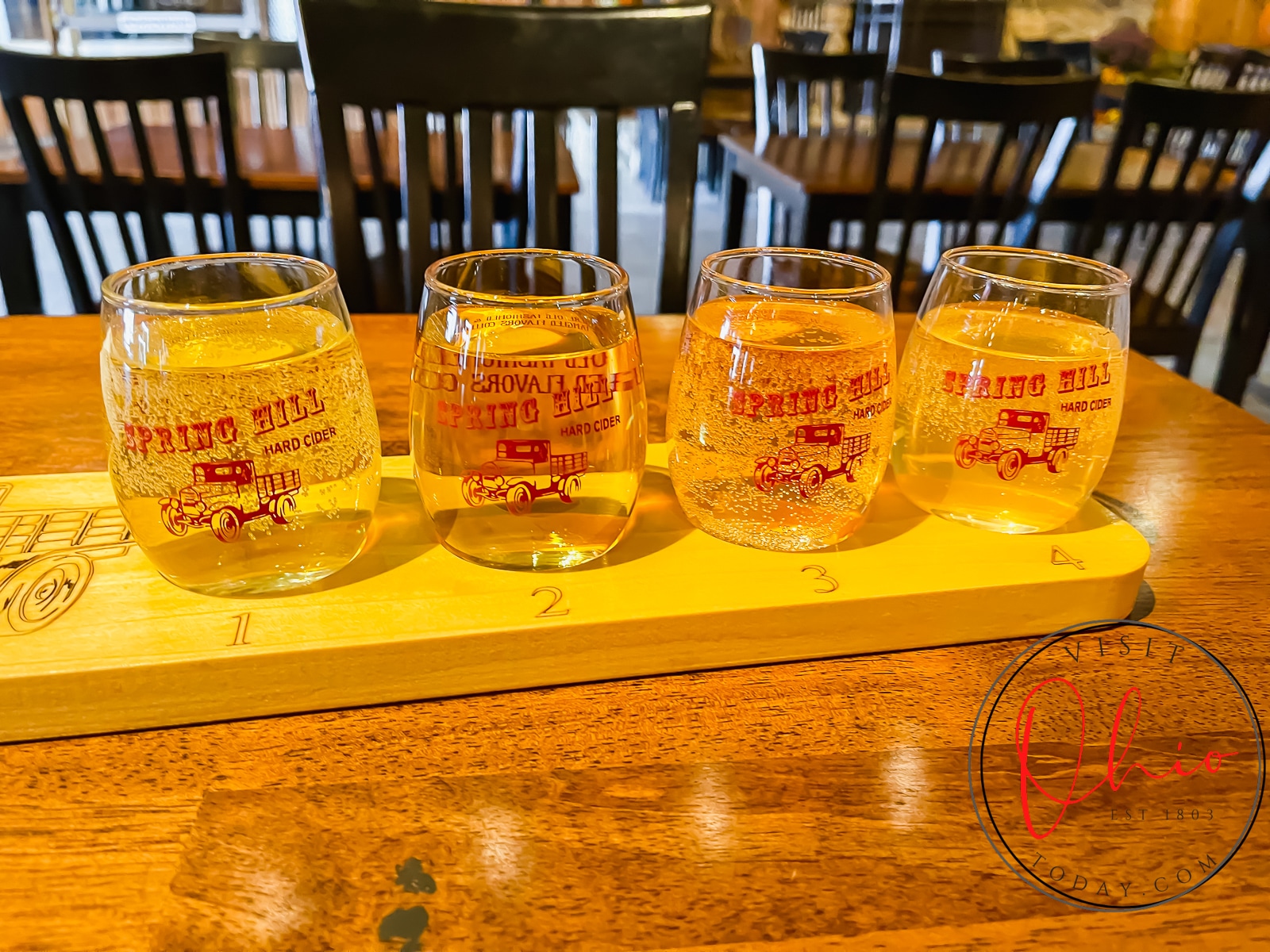 Spring Hill Winery Ciders
Spring Hill Blood Thirsty Hard Cider (6% ABV)
Spring Hill Blueberry Hill Hard Cider (6% ABV)
Spring Hill Bourbon Barrel Maple Hard Cider (7% ABV)
Spring Hill Orchard Original Hard Cider ( 6% ABV)
Spring Hill Winery Video
Spring Hill Winery Food
Spring Hill Winery uses local produce and products when available, they pride themselves on their bakery which makes mouth watering desserts. The menu at Spring Hill Winery changes, but here is a sample menu:
Artichoke Asiago Dip
Bavarian Pretzels
Heart of Ohio Cheese Plate
House Salad
Soup of the day
Soup and salad combo
Fresh baked pizzas (gluten free available)
Burgers (impossible Vegan Patty available)
Dessert (including a vegan, gluten free option)
Where is Spring Hill Winery Located
Spring Hill Winery is located at 6062 South Ridge West, Geneva Ohio - 440-466-0626 - Website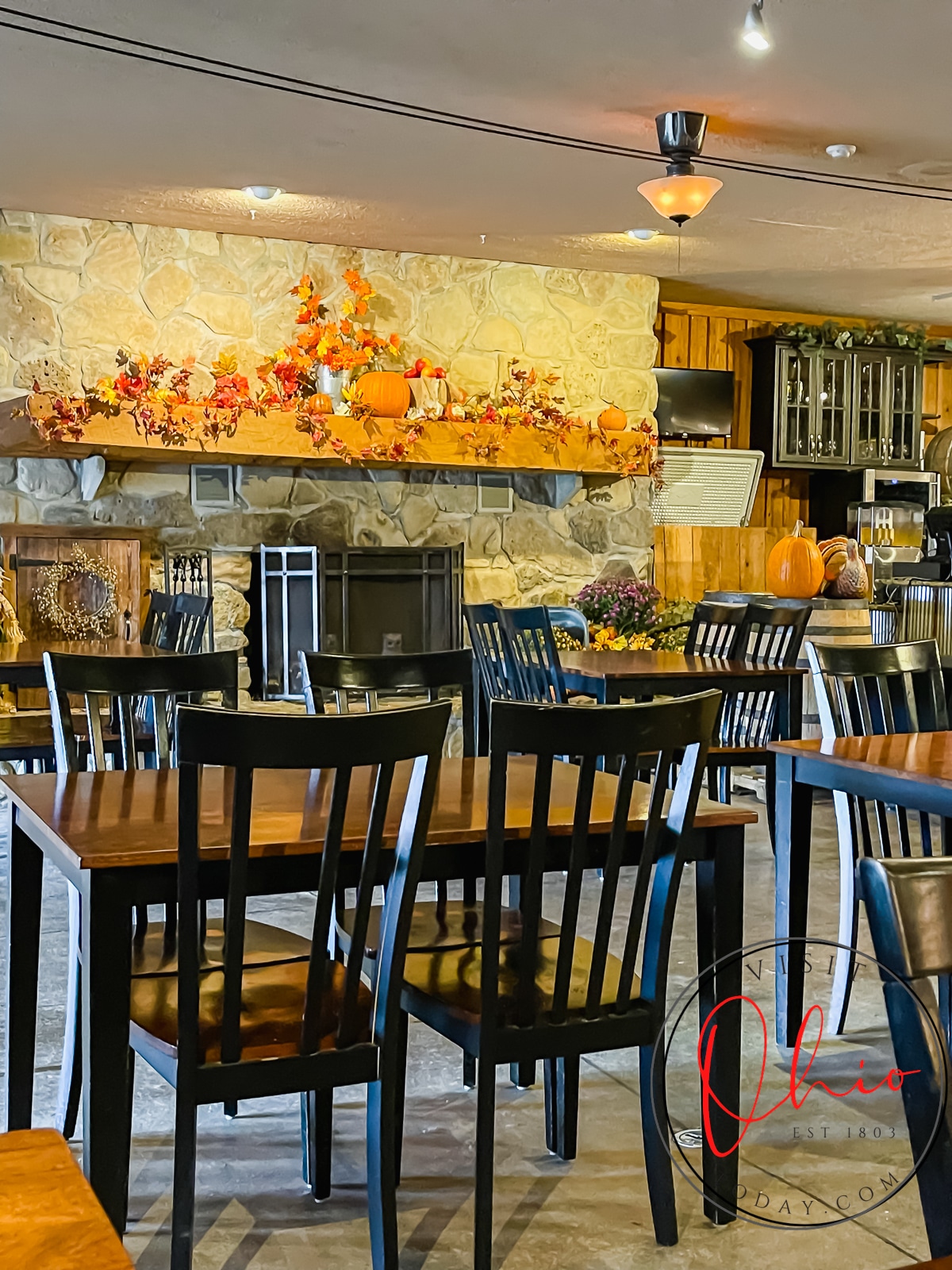 Wineries in Ohio
If you are looking for more wineries in Ohio, we have got you covered. Below is our comprehensive map of wineries in Ohio! If you do not see your favorite on the list, send us an email at team (at) visitohiotoday (dot) com If you want to level up your wine tasting knowledge, we recommend you read this book.
How to taste wine
There are so many ways to taste wine, today we are sharing our simple beginner tips for how to taste wine. First, look at the wine. Note how the light may filter through the wine. Second, smell the wine. Are there any aromas you can pinpoint? Third, swirl the glass, then sniff again. Did any new aromas appear? Fourth, take a sip of the wine. Note how the wine feels in your mouth and how it tastes. Does the wine dry a certain part of your mouth, does it have an initial taste? Fifth and our final step is to swallow the wine and note if there is an aftertaste. Those are the basic beginner steps to taste wine.
What to wear wine tasting
When it comes to what to wear wine tasting it really depends on where you are going to taste wine. If you are visiting a vineyard where it is warm, we suggest a hat, sunglasses and of course sunscreen. The temperatures often can fluctuate in wine country so dress in layers, think a scarf, jacket or light sweater. Think comfort paired with style and a whole lot of sensibility. Leave the high heels at home, they are a tripping hazard when it comes to walking around many vineyards. When in doubt go with a simple outfit that is comfortable when you stand and when you sit. Typically, wine country "casual" is a little fancier than normal casual. However, it all depends on where you are visiting, the region, the state, etc . When in Ohio wine country, we have noticed that anything goes. You will see a mixture of casual clothing (think leggings and sweatshirt) to cute, but comfy sun dresses in the warmer months.
Grand River Valley
The Grand River Valley located in northeastern Ohio, previously covered by glaciers, now grows over 50% of Ohio's grapes and is the home of over 30 wineries. The micro-climate of the area is prime for grape growing due to the extended growing season. Many of the wineries offer events 12-months a year including tasting trails, live music, or pairing classes.
Let's go to Spring Hill Winery
If you have been to Spring Hill Winery? We want to know what you thought! Which wine was your favorite! You do not have to pick just one! If you are interested in learning more about Wineries in Ohio you can visit our Ohio Wineries category page to plan your next wine tasting trip!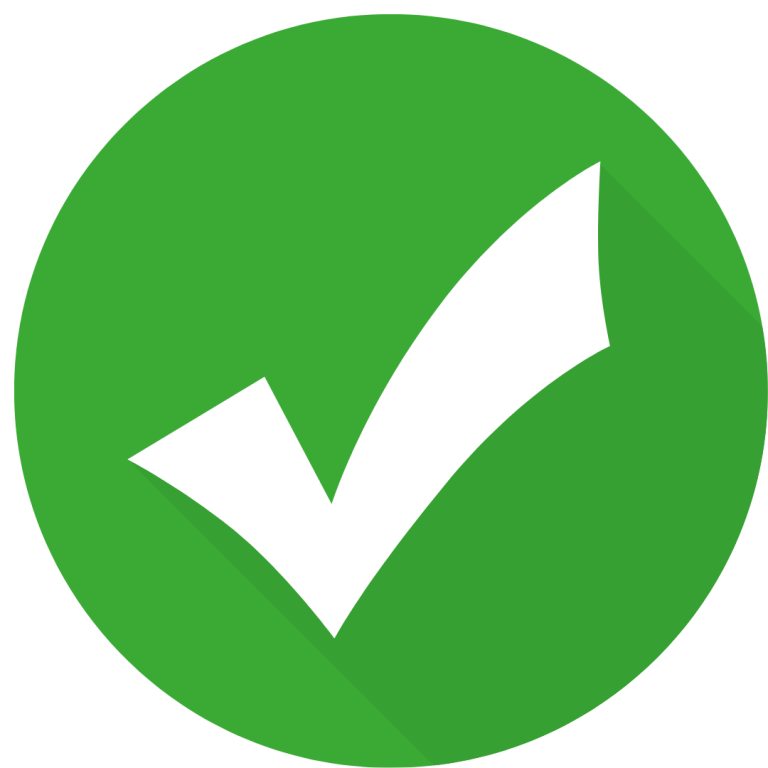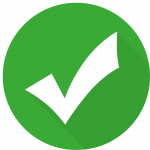 Hello! We have done our very best to ensure that the accuracy of events, hours, addresses, etc are up to date. Please know that information can change due to weather, updated health and safety challenges, etc. If you find incorrect information, please send us an email and we can get it updated.
To be updated and stay connected, subscribe to our newsletter.