Red Eagle Distillery
This post contains links to affiliate websites, such as Amazon, and we receive an affiliate commission for any purchases made by you using these links.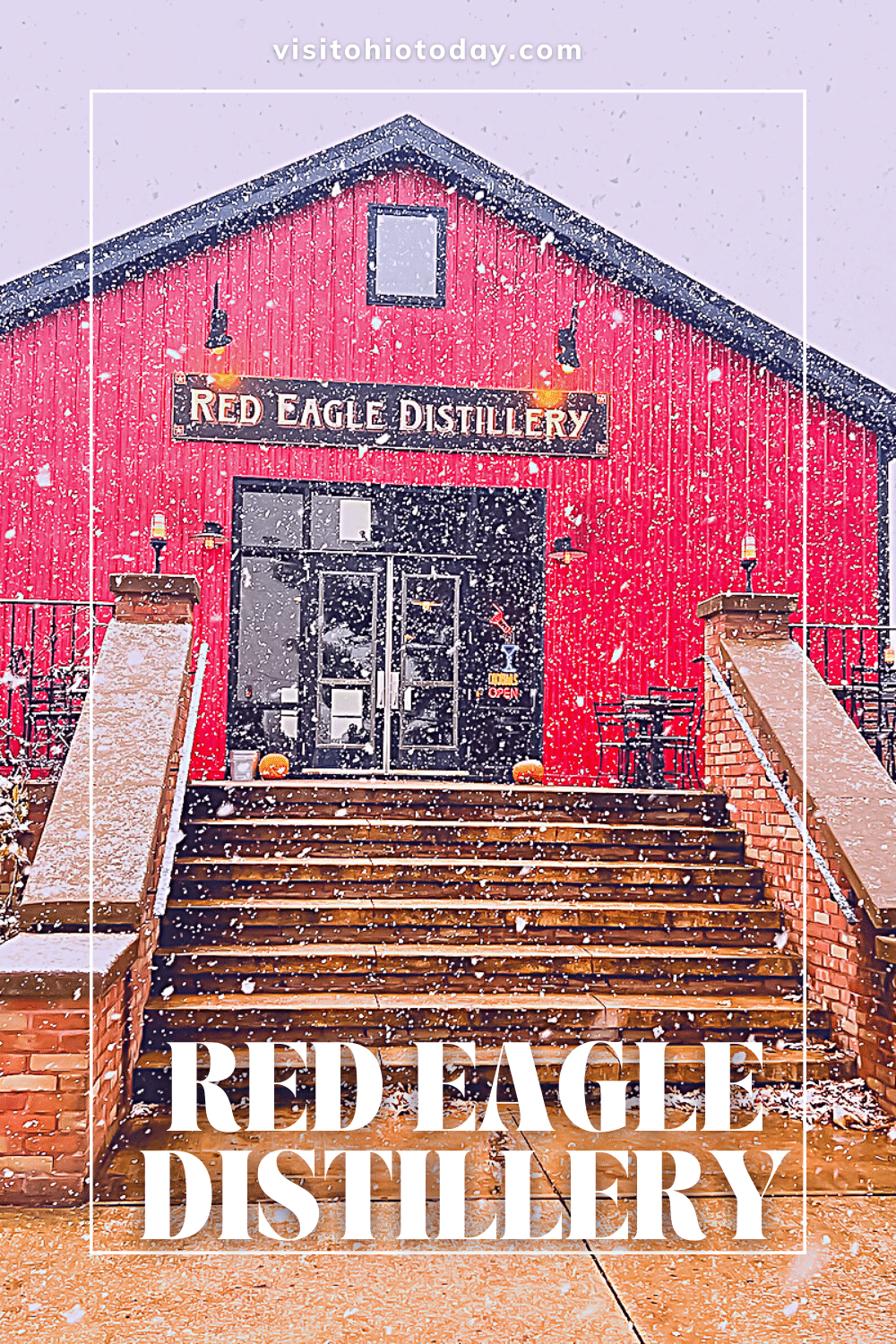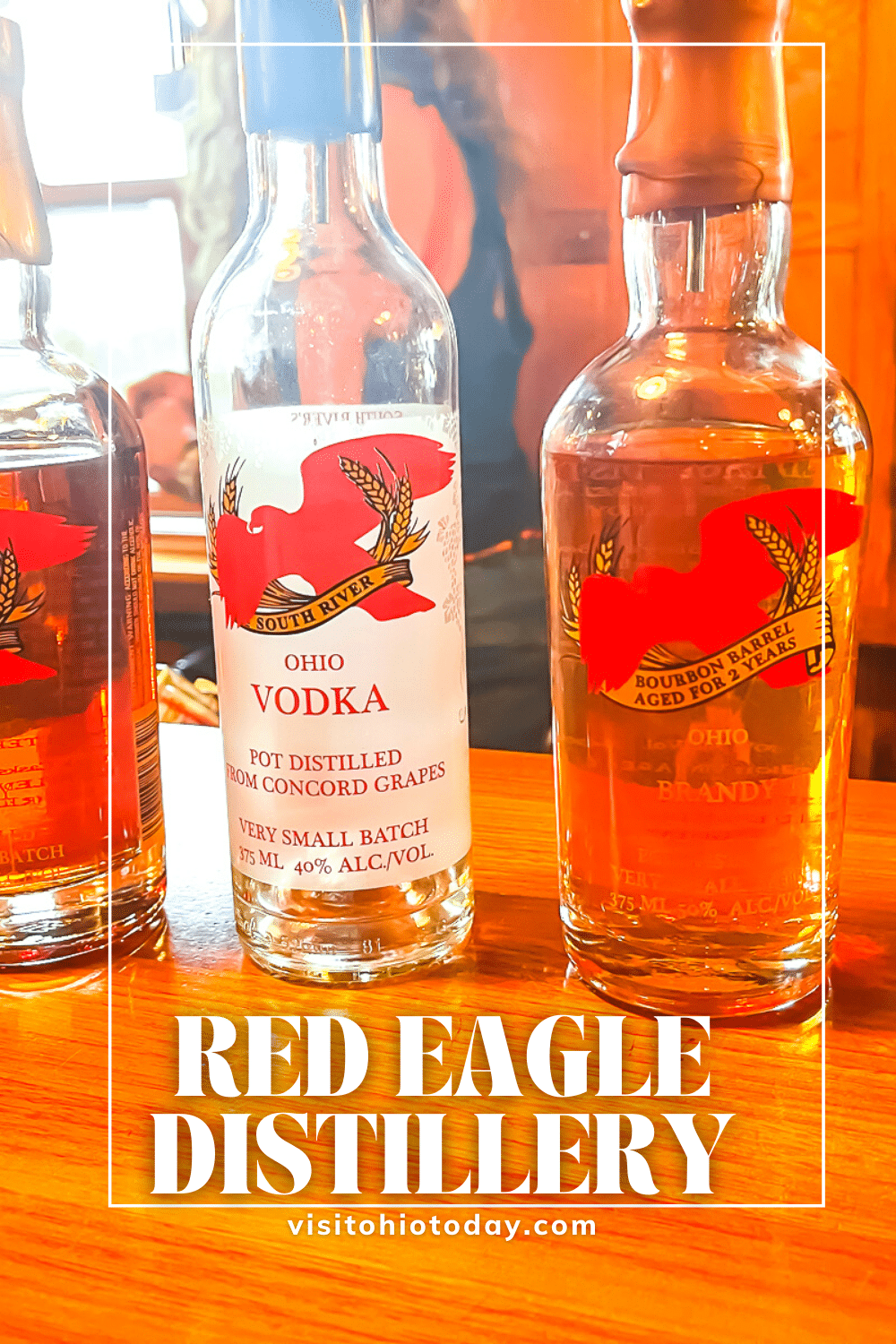 Red Eagle Distillery is located in Geneva, Ohio. Red Eagle Distillery is in a beautiful barn that dates back to the 1800's. This is the first bourbon and whiskey to be made legally in Ohio since the prohibition.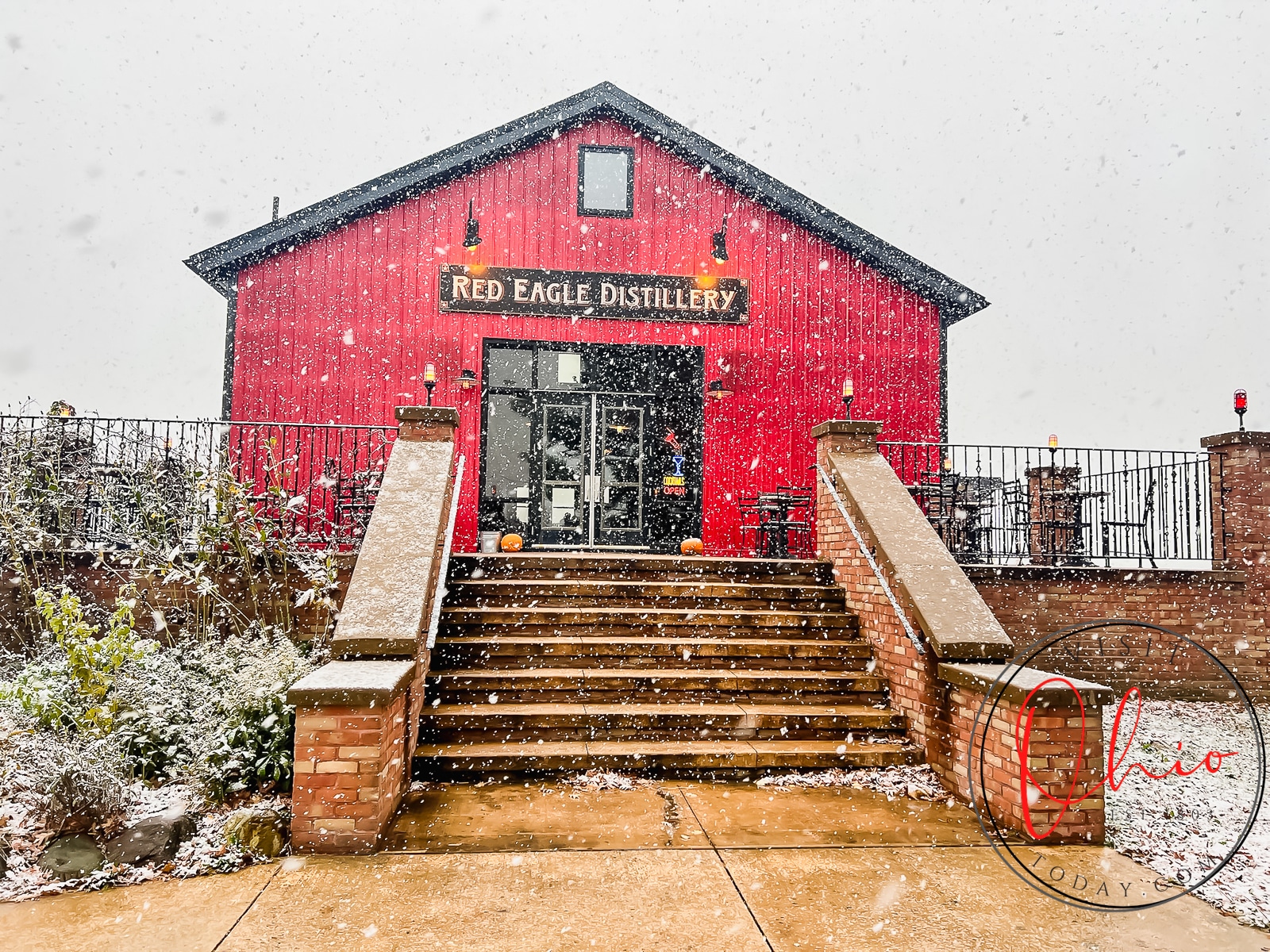 Visit Red Eagle Distillery
Red Eagle Distillery is located on South River Road between South River Winery and M Cellars. The owners also own South River Winery. This is the first bourbon and whiskey to be made legally in Ohio since the prohibition. Red Eagle Distillery is a great place to visit. It has ample seating outdoors and indoors. No matter the time of year you visit, Red Eagle Distillery is busy! As you can see our most recent visit was during a beautiful snowfall!
The bar and seating inside of Red Eagle Distillery has a modern yet inviting atmosphere with the beautiful wood floors and bars. Red Eagle Distillery is different from other distilleries because they personally know all the farmers who supply the grains for their products as well as the grapes for the vodka. Sourcing local ingredients is important to Red Eagle Distillery. They realize that sourcing local ingredients may not be the quickest way but they know and appreciate the hands that tended the crops.
Pro Tip: Need to use the restroom? It is located in the red building behind the barn! You can also walk across the street to M Cellars. We have seen people walking through the vineyard rows to South River Winery as well, however it is best to ask first if that route is okay to take.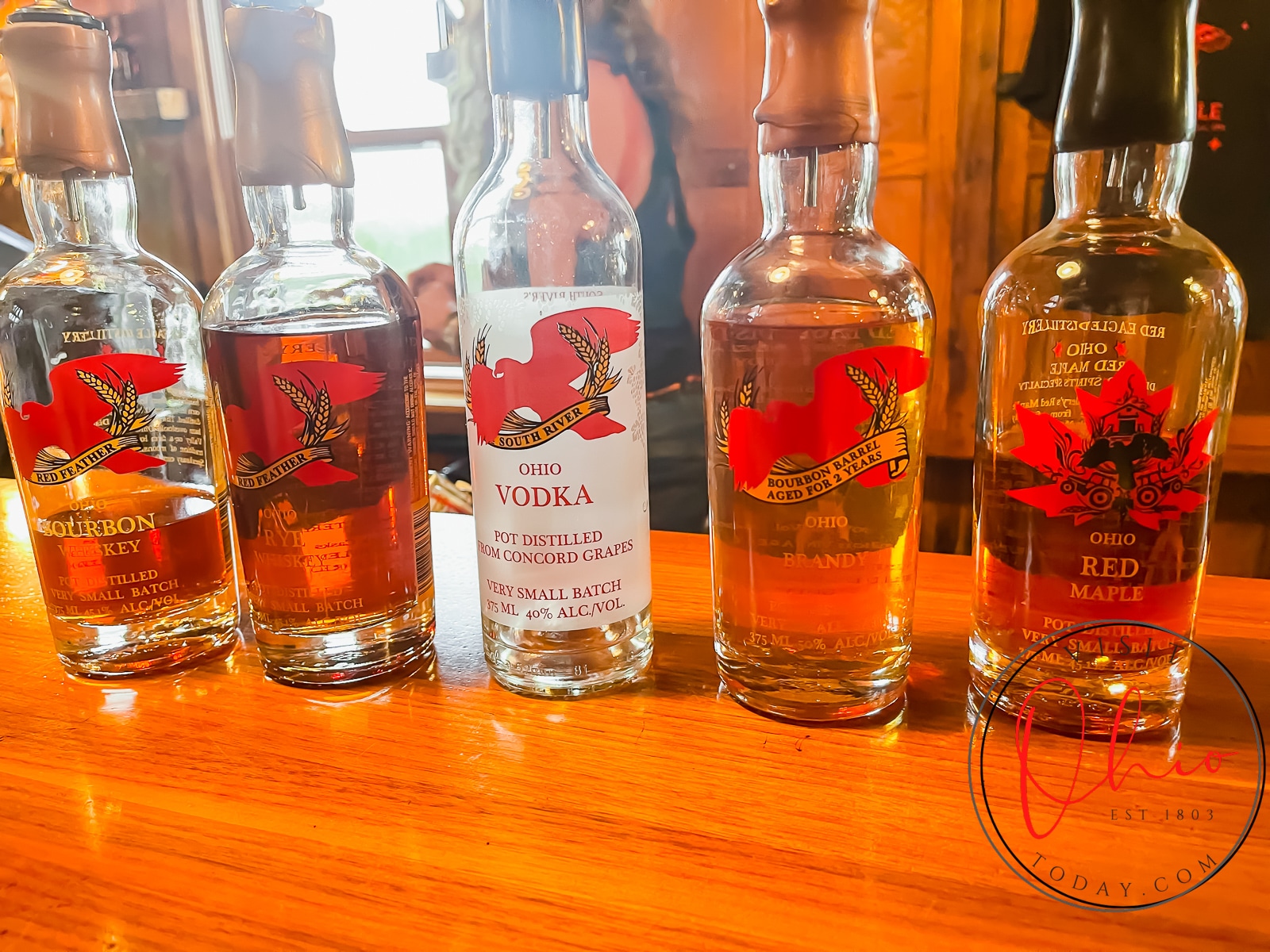 Red Eagle Distillery Spirits
Bourbon – This Ohio Bourbon is 90 proof and distilled with Red Eagle Distillery proprietary blend of Ohio corn, wheat and barley. Red Eagle Distillery uses a medium char 25 gallon oak barrels. Currently Red Eagle Distillery offers bourbon that has been aged 2 and 3 years.
Rye – Did you know that Rye is considered to be the spicier cousin to Bourbon? The Rye at Red Eagle Distillery is 90 proof and made from a blend of Ohio rye, malted barley and corn. It is aged for two years.
Vodka – The vodka at Red Eagle Distillery is made from grapes. The grapes come from it's sister Winery, South River Winery, which is located next door. The Red Eagle Distillery Vodka is aged in a barrel which gives it a unique taste compared to grain or potato vodkas.
Brandy – Red Eagle Distillery describes their brandy as an "enticing blend of smoothness of grape spirit and the complexity added by the aging process." Red Eagle Distillery currently offers 2 year aged Brandy, which is delicious over nice, neat or in a cocktail!
Red Maple – Red Eagle Distillery Red Maple is distilled from Ohio maple syrup and aged for 2 years in barrels. The Red Maple is a great substitute for whiskey or rum in cocktails, I can personally attest to this! 😉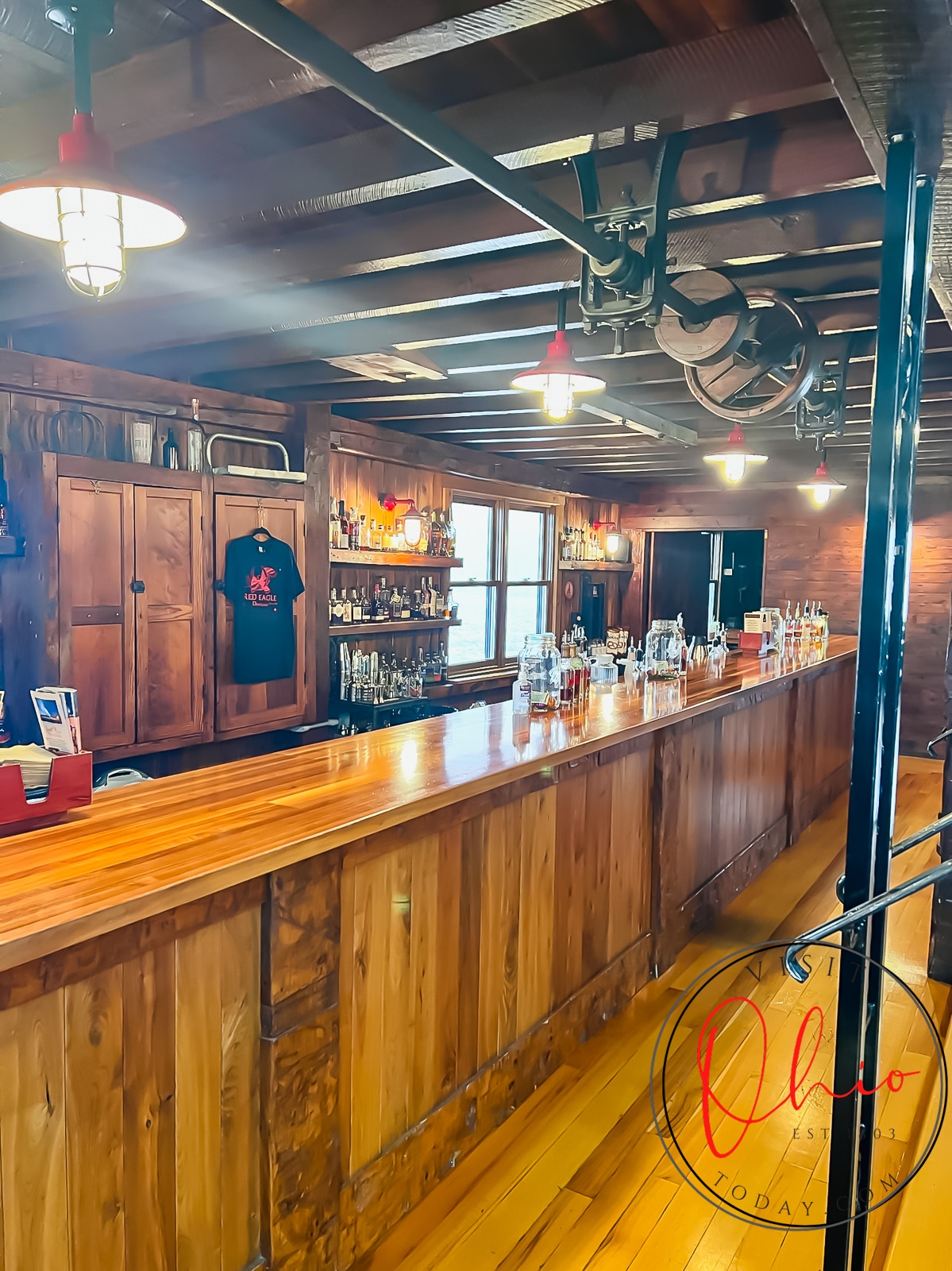 Red Eagle Distillery Video
Great little distillery beautiful scenery of the vineyards and fields. Bourbon is quite tasty; I highly recommend the cherry buckaroo.

hd1996 (TripAdvisor)
Cindy's Insider Ohio Tips!
Red Eagle Distillery is conveniently situated within walking distance of M Cellars and South River, forming the ideal trifecta for an extended stop! I adore the distinctive custom cocktails offered by the distillery. There is seating inside and out!
Where is Red Eagle Distillery
Red Eagle Distillery is located at 6202 South River Road, Geneva Ohio 44041 – 440-466-6604 – Website
Distilleries and Wineries in Ohio
If you are looking for more distilleries or wineries in Ohio, we have got you covered. Below is our comprehensive map of wineries in Ohio! If you do not see your favorite on the list, leave a comment below. Also, if you want to level up your spirit or wine tasting knowledge, we recommend you read this book.
Shortcode: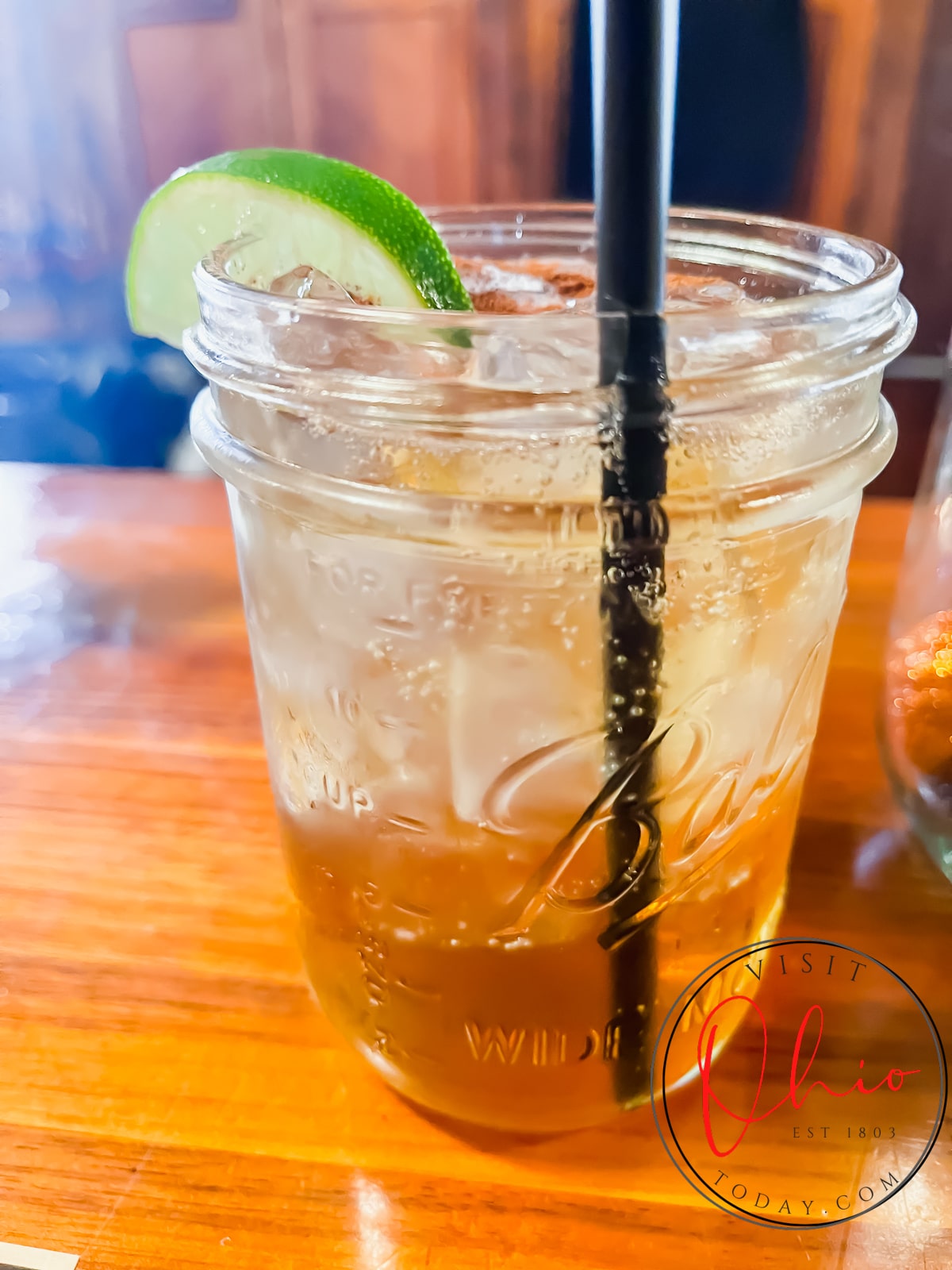 Red Eagle Distillery – Favorite Drink
We have to share with you our new favorite drink to make at home after visiting Red Eagle Distillery. We LOVE this Apple Highball drink. Swap out the regular bourbon for their Red Maple and it is divine!
[mv_create key="10″ type="recipe" title="Apple Highball" thumbnail="https://visitohiotoday.com/wp-content/uploads/2021/11/Visit-Ohio-Today-Red-Eagle-Distillery-4.jpg"]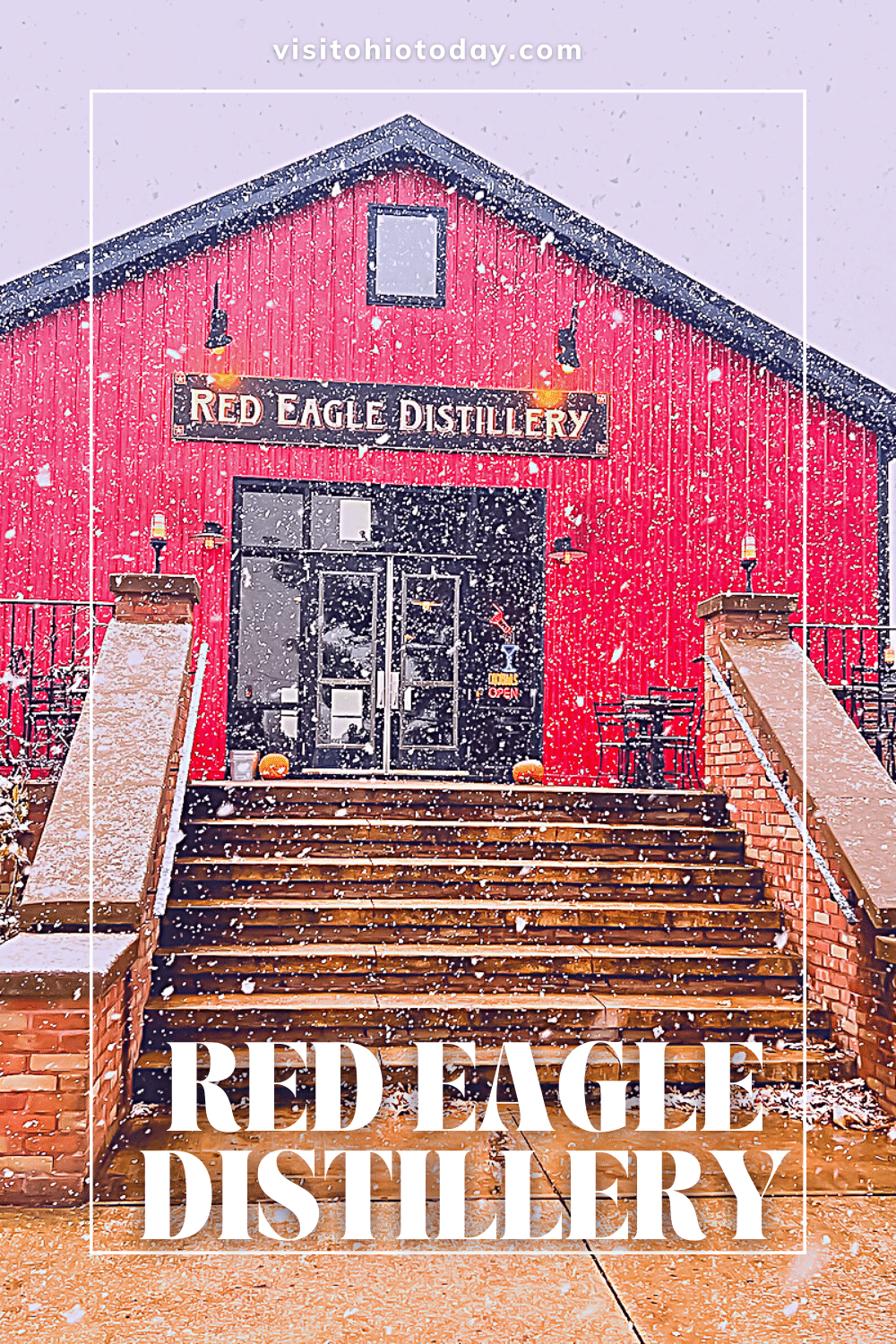 Let's go to Red Eagle Distillery

If you have been to Red Eagle Distillery we want to know what you thought! Which spirit was your favorite? You do not have to pick just one! If you are interested in learning more about Distilleries or Wineries in Ohio you can visit our Ohio Wineries category page to plan your next wine-tasting trip, also, why not take a look at our article on Hocking Hills Moonshine? Prefer beer? We've got you covered with our article Breweries in Columbus Ohio!
Hello! We have done our very best to ensure that the accuracy of events, hours, addresses, etc, are up to date. Please know that information can change due to weather, updated health and safety challenges, etc. If you find incorrect information, please send us an email at [email protected], and we can get it updated.

To be updated and stay connected, subscribe to our newsletter.