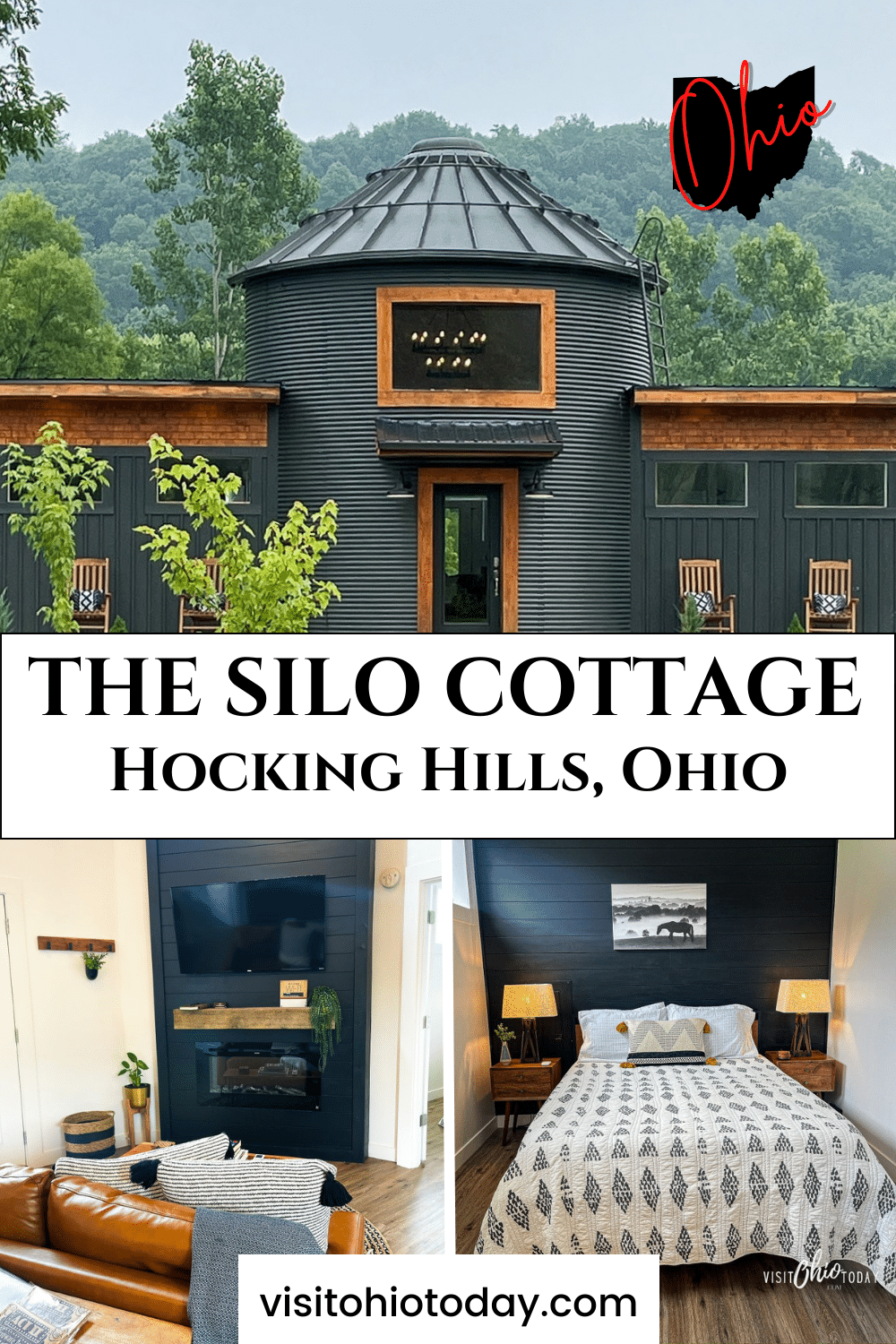 Experience an unforgettable romantic retreat in the heart of nature at The Silo Cottage in Hocking Hills!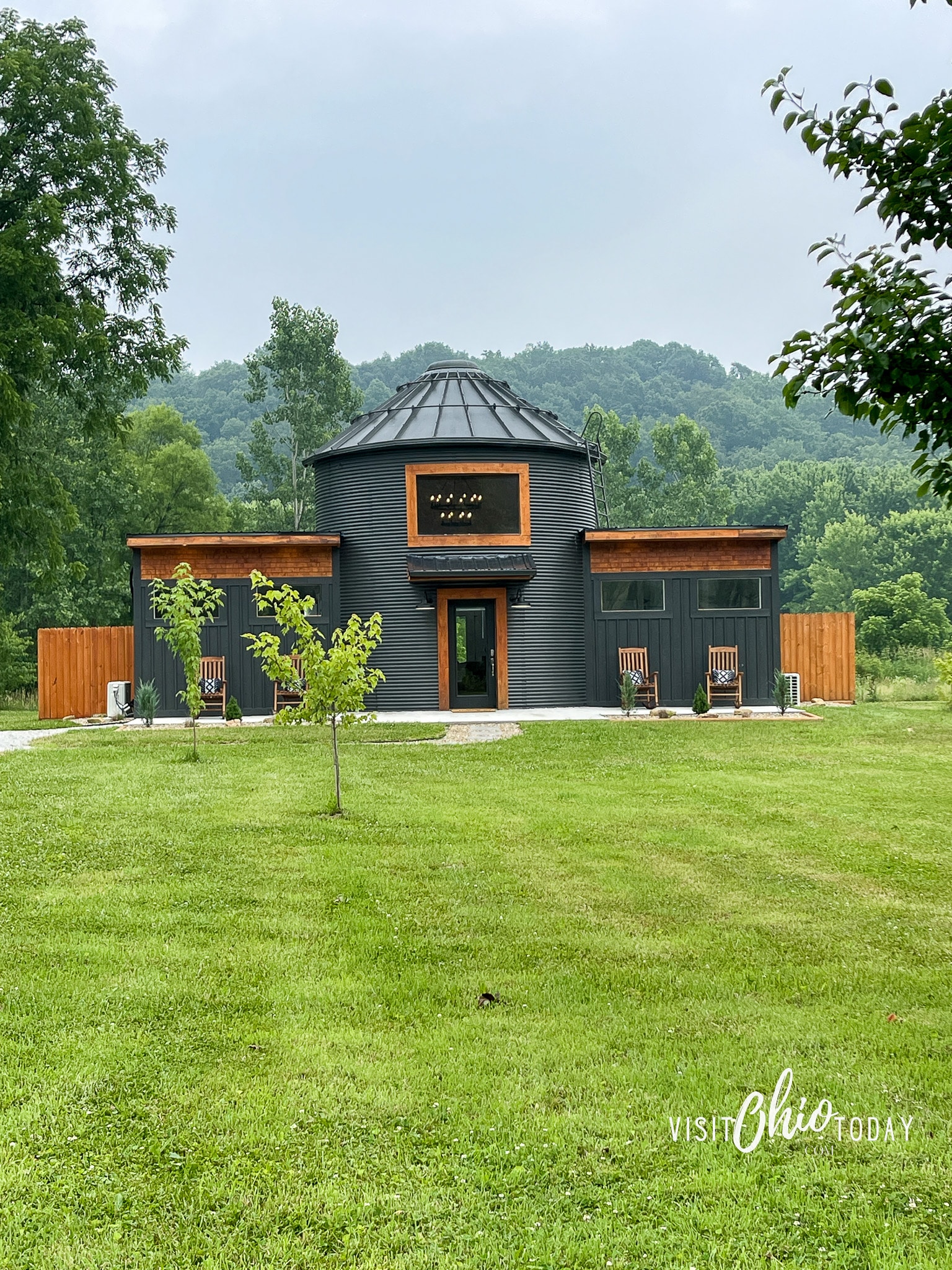 If you're seeking a unique and memorable getaway for two, The Silo Cottage in Hocking Hills is a must-visit destination. Nestled deep within the enchanting Hocking Hills and the expansive Wayne National Forest, this recently acquired property by the Hocking Hills Cottage Company promises an unparalleled escape from the ordinary.
A Unique Tiny Home Experience
The Silo Cottage is one of three tiny homes on this picturesque rental property, each offering complete privacy and separated by charming fences. I had the pleasure of staying at the Luna Cottage while they were constructing The Silo, and I couldn't wait to return to experience this new addition.
Upon arrival, the first thing that strikes you is the 25-foot-tall ceiling, which creates a sense of spaciousness that defies the tiny home's compact size. This is no ordinary cabin; it's a haven for couples seeking a romantic and cozy retreat.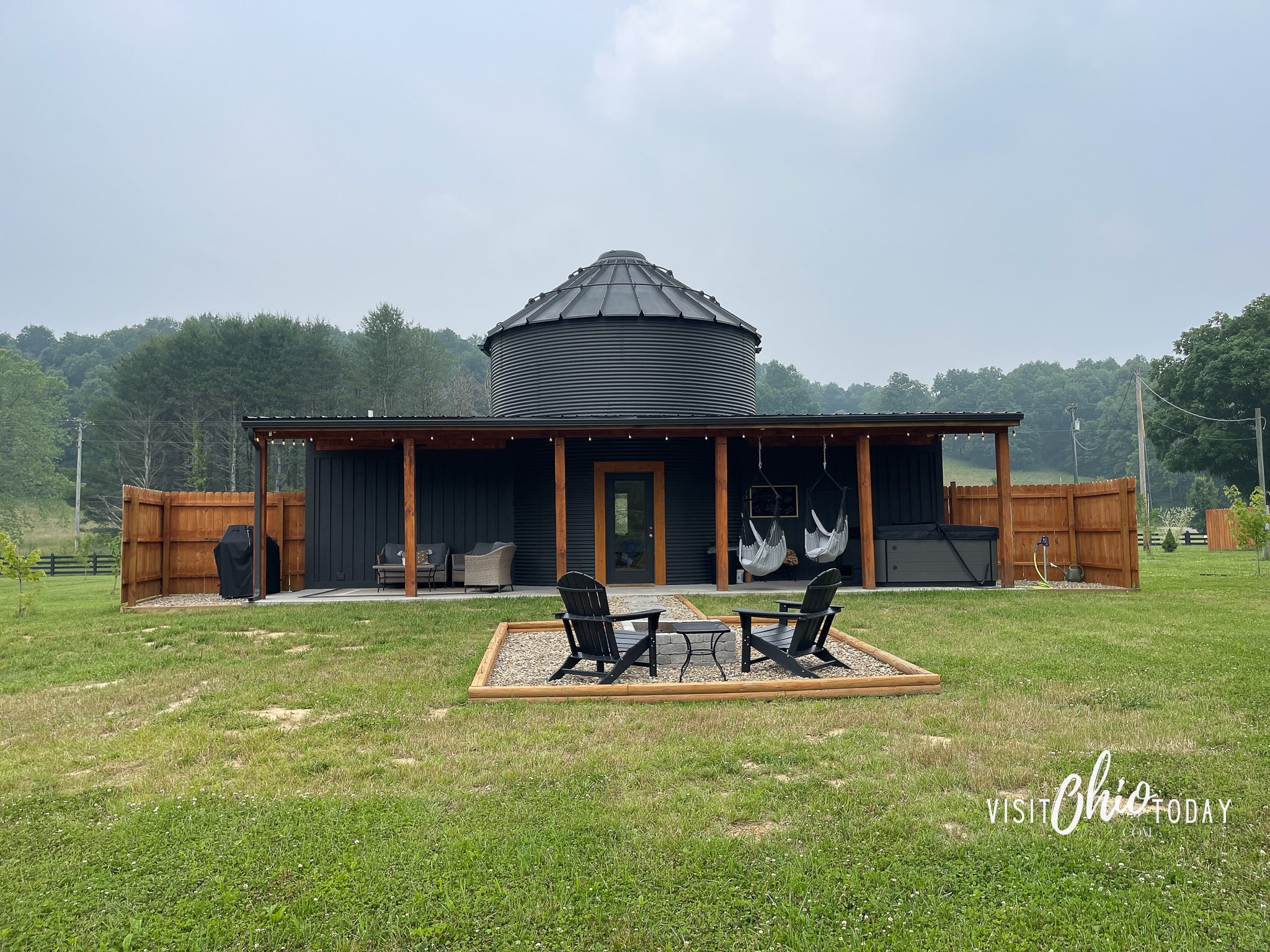 Incredible Outdoor Amenities
The outdoor area is nothing short of amazing. You'll find comfortable patio furniture, two macrame swings, and the pièce de résistance—a generous Master Spa Hot tub. Whether you're stargazing or simply unwinding after a day of exploring the Hocking Hills, this hot tub is the perfect spot to relax.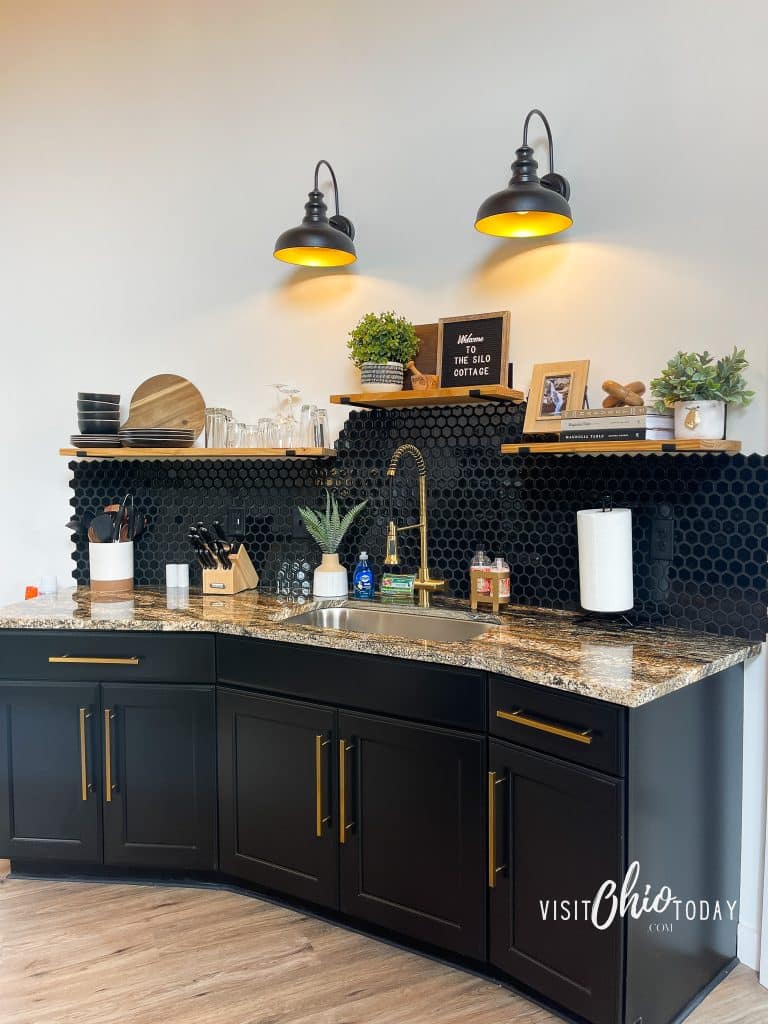 Fully Equipped for Your Comfort
The Silo Cottage is well-equipped to meet all your needs. The kitchen boasts a portable induction cooktop, a microwave/oven/air fryer combo, and an outdoor gas grill (propane provided). There's also a refrigerator with a freezer, so you can easily prepare your favorite meals.
For entertainment, a Roku TV and a cozy fireplace are at your disposal, along with internet connectivity for those who need to stay connected. The bathroom is surprisingly spacious, and the bed is incredibly comfortable, ensuring a restful night's sleep.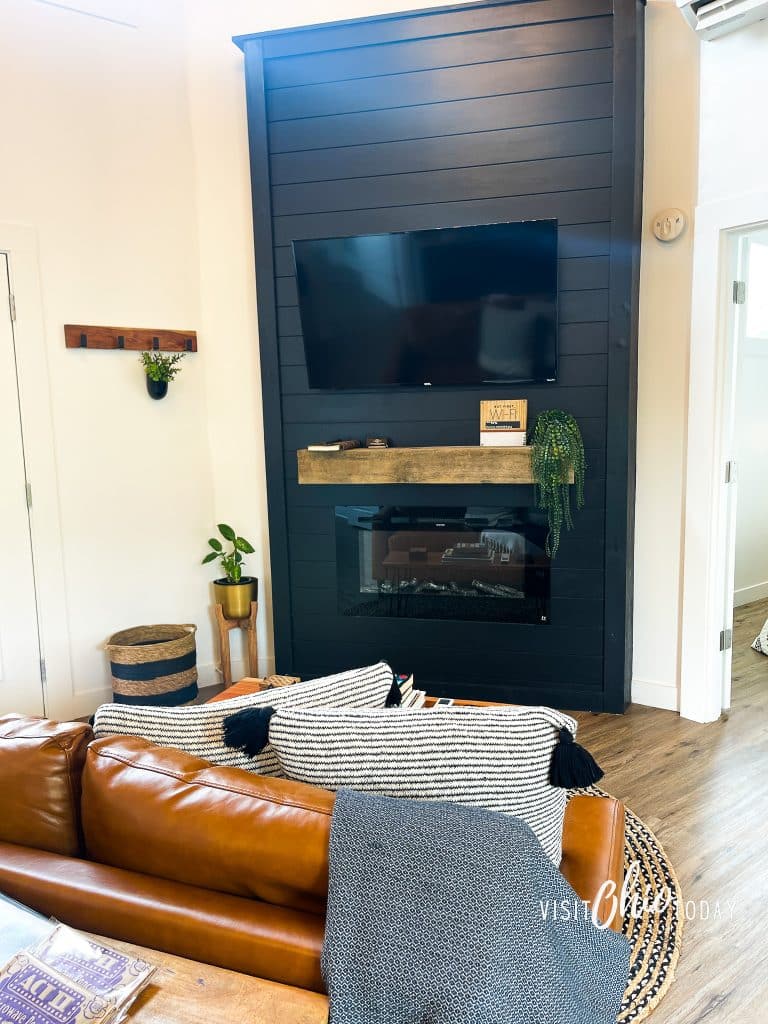 Additional Highlights
The cottage can comfortably accommodate two guests, making it perfect for couples.
A fully stocked coffee, tea, and hot cocoa bar with to-go cups allows you to savor your favorite beverages anywhere on the property.
The front patio with rocking chairs is an ideal spot to watch the sun setting behind the hills.
The covered back patio provides a cozy sitting area for all weather conditions.
A beautiful fire pit area is perfect for evening gatherings, and the property provides onsite firewood for purchase.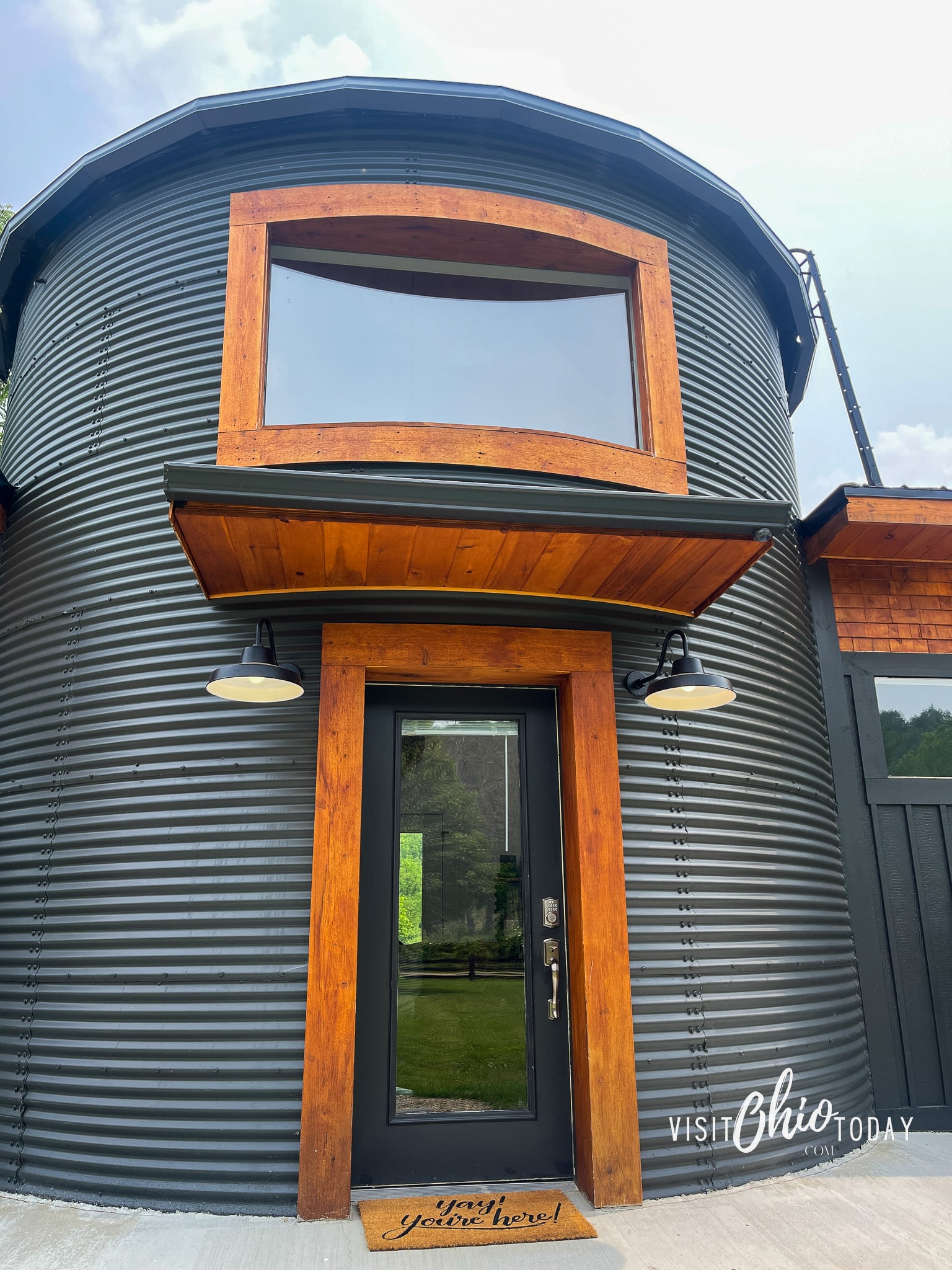 A Serene Escape
The Silo Cottage offers not just a place to stay but an opportunity to escape into the serene beauty of Ohio's Hocking Hills region. It's the perfect base for exploring the natural wonders of the area, including hiking trails, waterfalls, horseback riding and scenic vistas.
Whether you're planning a weekend getaway or a longer vacation with friends or loved ones, The Silo Cottage offers a unique and unforgettable experience in the heart of nature.
The Silo Cottage at Hocking Hills is anything but ordinary. It's a haven for those seeking a romantic and private escape, with all the amenities you need for a comfortable stay. From the spacious interior to the incredible outdoor hot tub and fire pit area, every aspect of this cottage is designed to make your stay truly memorable.
So, book your stay at The Silo Cottage and experience the enchantment of Hocking Hills in style. Your woodland retreat awaits! To book a visit at The Silo Cottage or Luna Cottage, visit the Hocking Hills Cottage Company website.
Be sure to check out our post about our visit to Luna Cottage, located on the same property. We hope to one day at The Nova as well!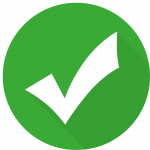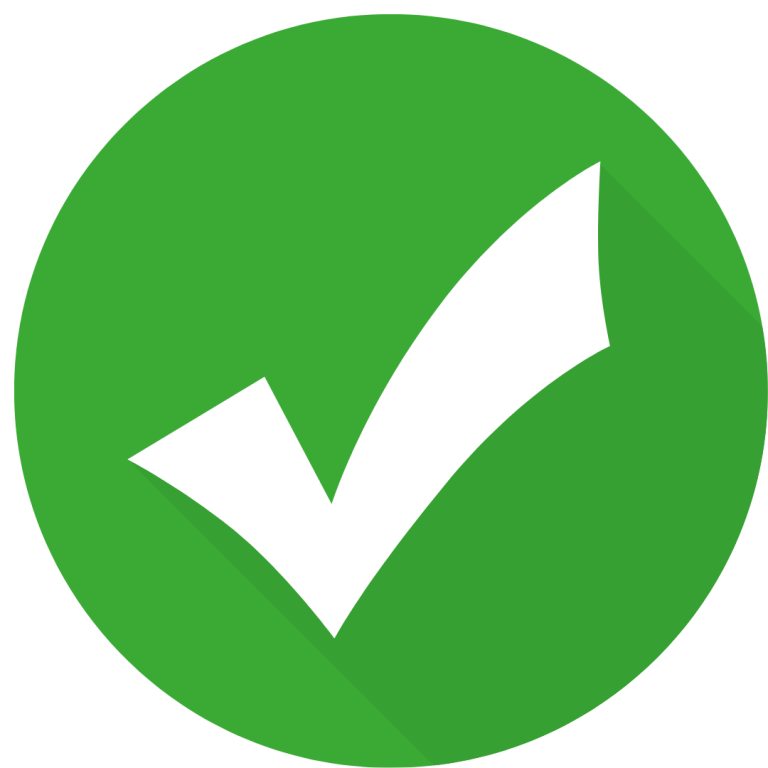 Hello! We have done our very best to ensure that the accuracy of events, hours, addresses, etc are up to date. Please know that information can change due to weather, updated health and safety challenges, etc. If you find incorrect information, please send us an email and we can get it updated.
To be updated and stay connected, subscribe to our newsletter.