UNESCO Recognizes Ohio's Hopewell Earthworks
This post contains links to affiliate websites, such as Amazon, and we receive an affiliate commission for any purchases made by you using these links.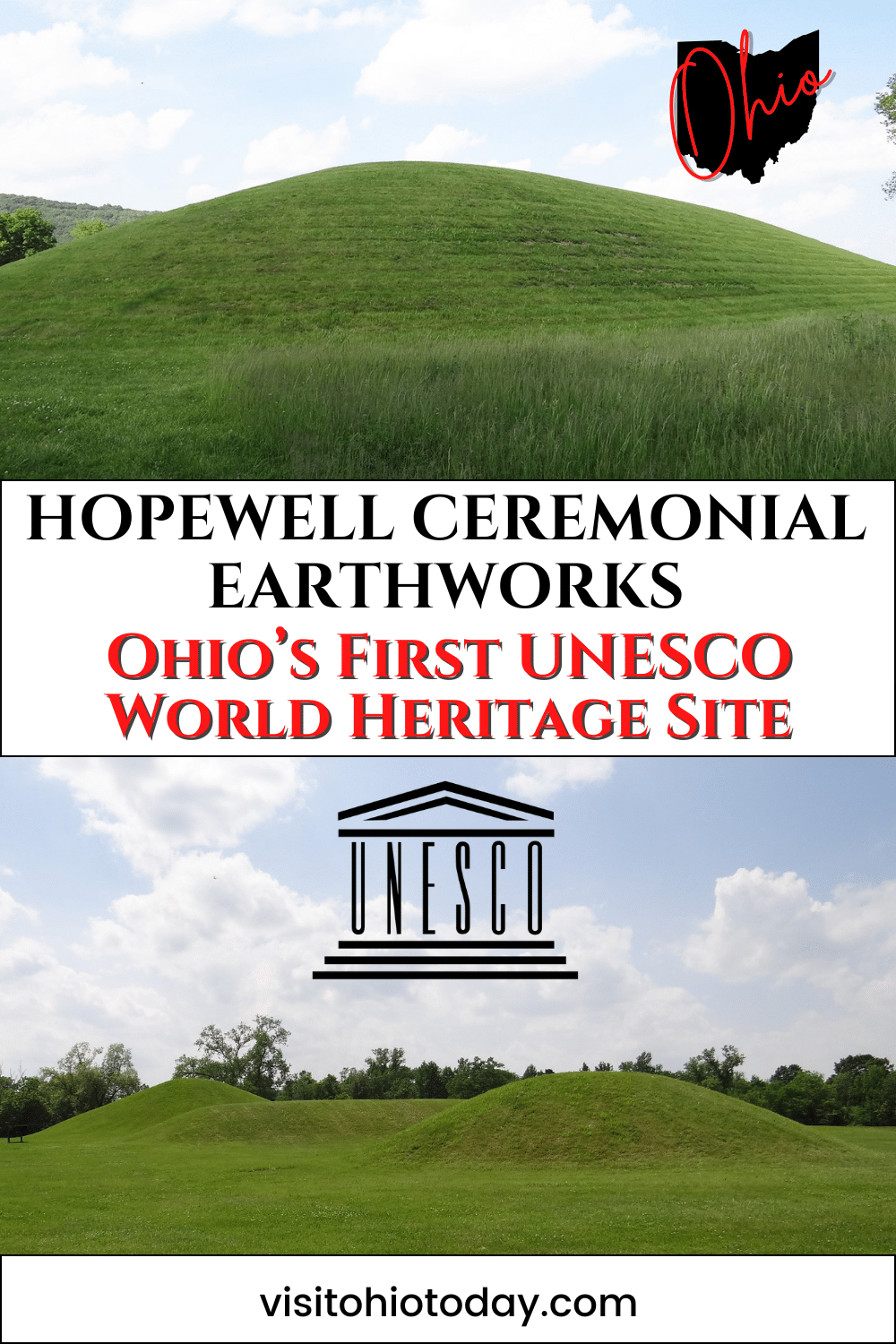 UNESCO recognizes Ohio's Hopewell Earthworks – The Hopewell Ceremonial Earthworks have become Ohio's first World Heritage Site and the 25th World Heritage Listing in the United States.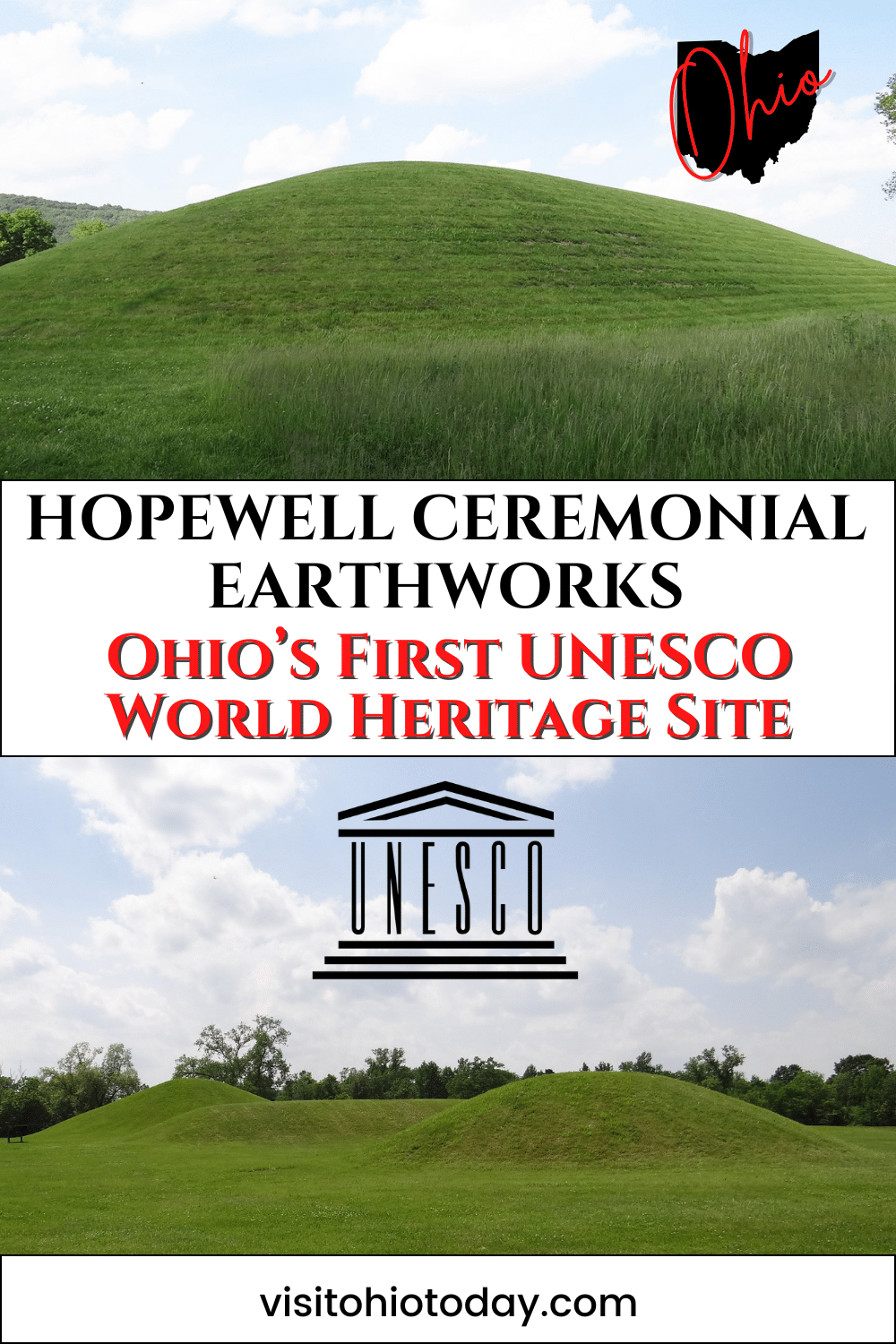 Hopewell Ceremonial Earthworks
The Hopewell Ceremonial Earthworks include eight locations in Ohio, managed by the National Park Service and Ohio History Connection.
Hopewell Culture National Historical Park is in Chillicothe and includes the Mound City Group, Hopewell Mound Group, Seip Earthworks, High Bank Earthworks, and Hopeton Earthworks, managed by the National Park Service. Octagon Earthworks and Great Circle Earthworks in Newark, and Fort Ancient Earthworks in Oregonia are managed by Ohio History Connection.
The Hopewell Culture
The Hopewell Culture was present in the US Midwest from 100 BCE to 500 CE. It was not a single culture or society but a widely spread set of populations connected by a common trade route.
The Hopewell populations built upon the Adena culture and created a huge system of trading goods and exotic materials. The trading routes were mainly along rivers and waterways.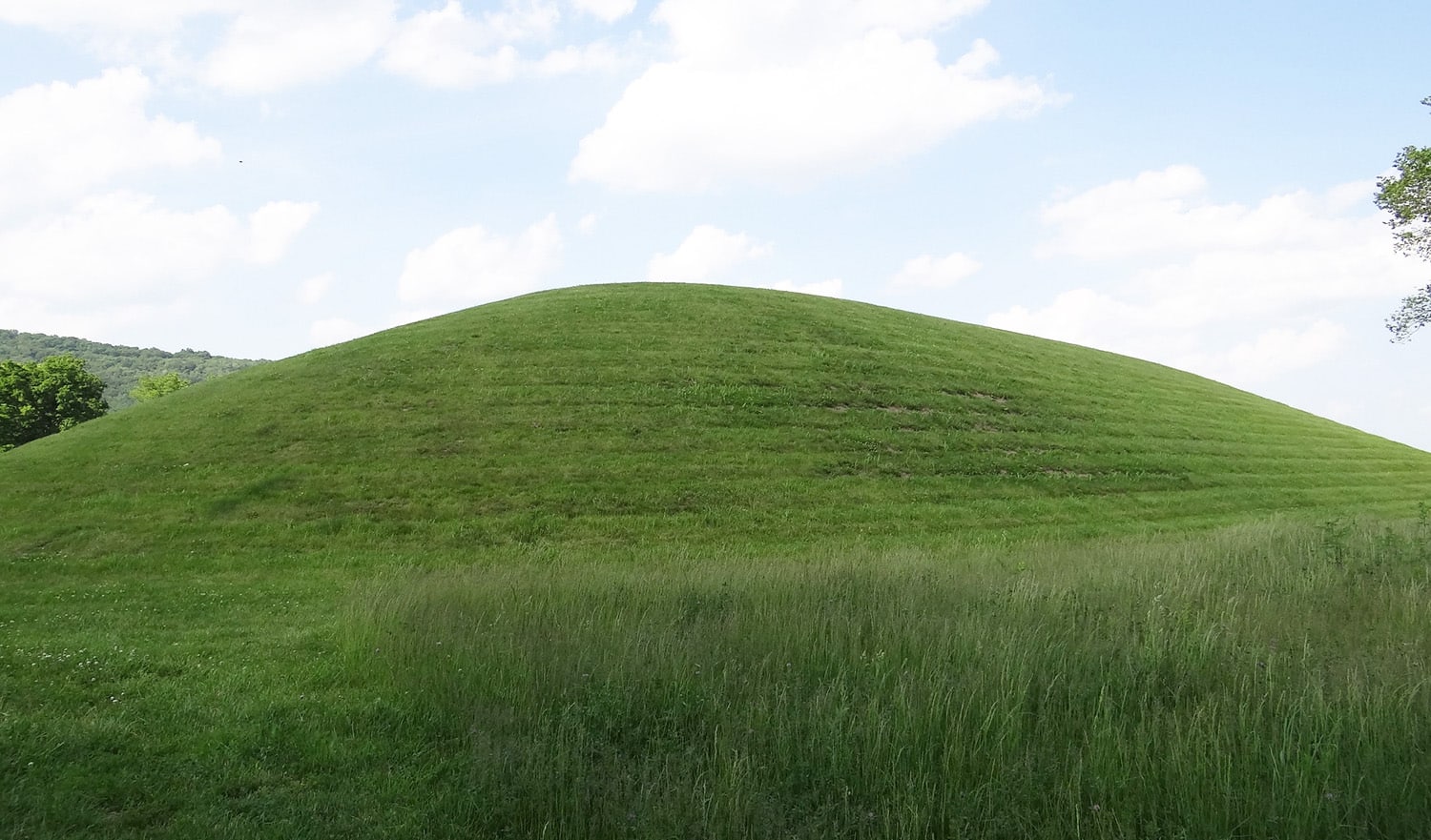 What is World Heritage?
UNESCO (the United Nations Education, Scientific & Cultural Organization) was created in 1972. Their mission is to protect world cultural and natural heritage.
World Heritage Sites are considered to be of outstanding universal value. The intention is that the properties on the World Heritage List will be preserved for all time.
Prospective sites need to be nominated by the country they are in and to make the list, the site must meet one or more of ten World Heritage criteria, as well as meeting other requirements.
The Hopewell Ceremonial Earthworks was nominated based on two criteria:
The Hopewell Ceremonial Earthworks are Masterpieces of Human Creative Genius
The Hopewell Ceremonial Earthworks bear a unique testimony to the tradition of the indigenous Hopewell culture of two millennia ago.
For more information about Hopewell and other earthworks in Ohio, check out our article Indian Mounds in Ohio.
Hello! We have done our very best to ensure that the accuracy of events, hours, addresses, etc, are up to date. Please know that information can change due to weather, updated health and safety challenges, etc. If you find incorrect information, please send us an email at [email protected], and we can get it updated.

To be updated and stay connected, subscribe to our newsletter.