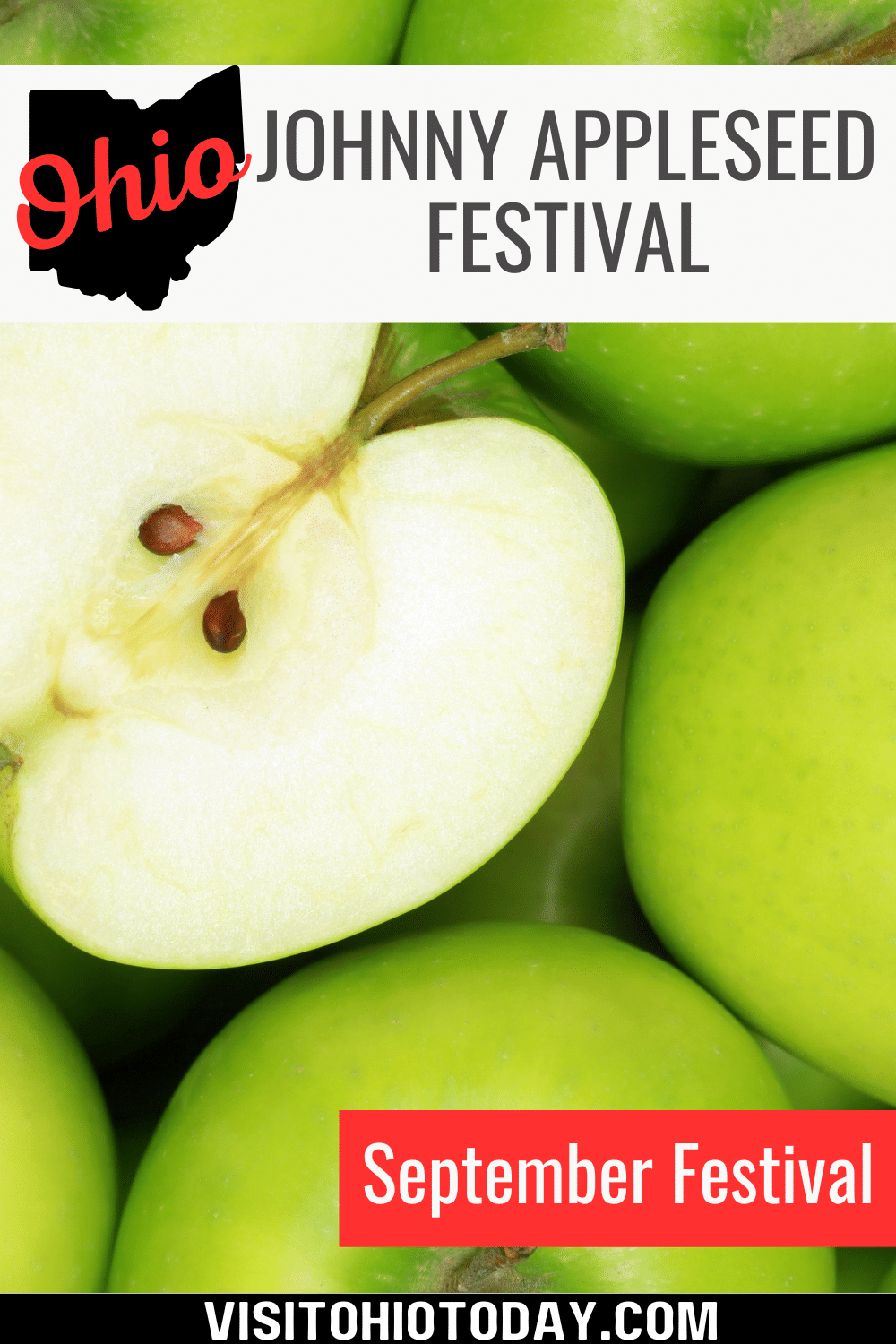 Held the third week of September – 16th and 17th in Lisbon, this festival celebrates the strange life of Johnny Appleseed. It is possible that without him Ohio would not be the apple-growing state it is!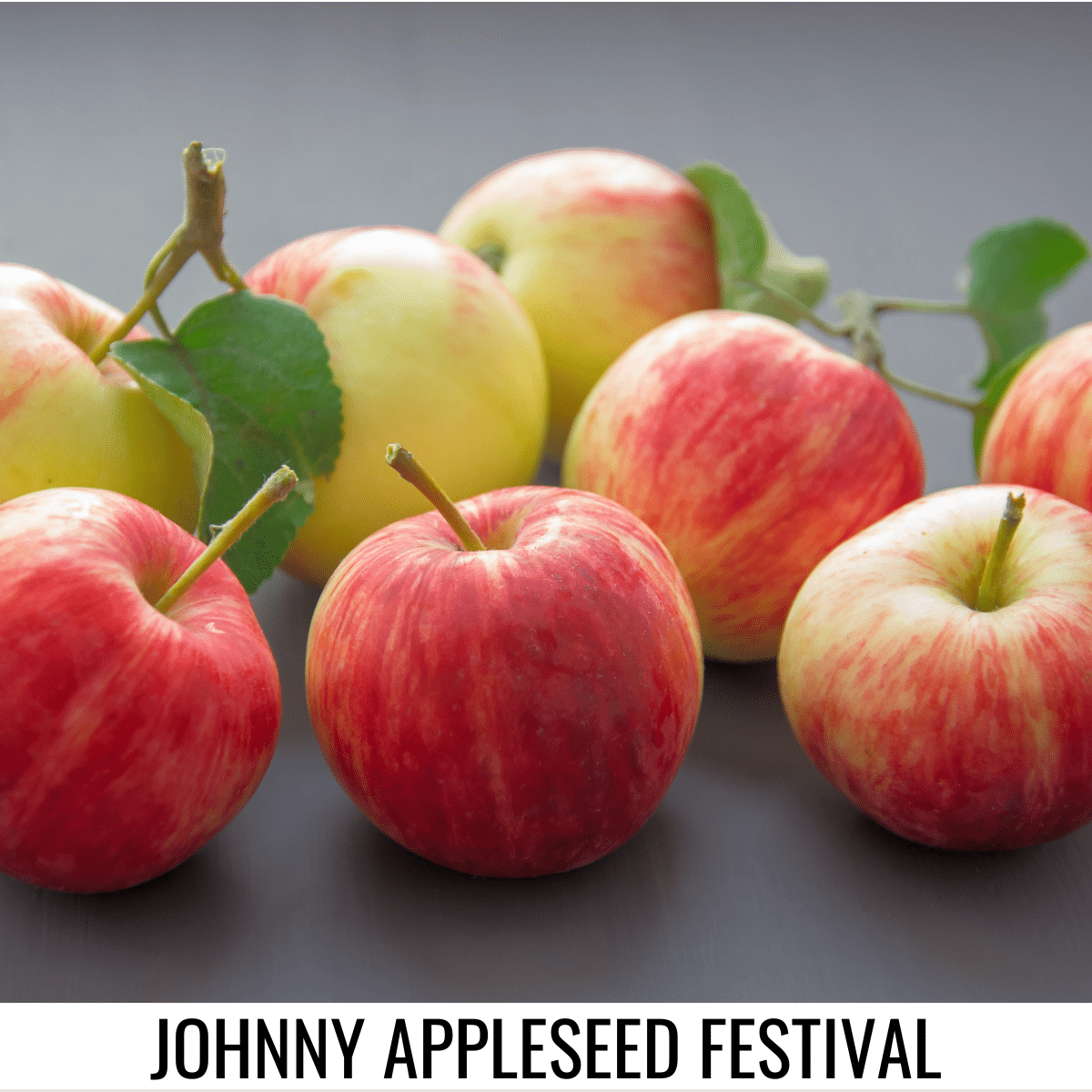 About the Johnny Appleseed Festival
If you have never heard of Johnny Appleseed, here is a very brief outline of his life:
Born John Chapman in Massachusetts in 1774, he became a carpenter and worked in Pittsburgh. But John Chapman had a dream, well, two dreams – he wanted to plant apple trees and teach religion. He started to travel, taking with him only apple seeds, an axe, a hoe, and a bible. Johnny was often seen wearing a burlap coffee bag and a saucepan on his head!
He ultimately became a traveler, preacher, and storyteller but checked back on his apple tree nurseries (as he called them) as often as he was in the area, and the regions he planted in were Ohio, Pennsylvania, Indiana, Illinois, West Virginia, and Ontario. While he was away, he asked neighbors to care for the trees. He died in 1845 (aged 70) in Indiana.
The Johnny Appleseed Festival in Lisbon celebrates all things apple!
There will be craftsmen such as tinsmiths, apple pressers, blacksmiths, yarn spinners, and more.
Enjoy the photography contest, quilt show, talent show, apple pie baking contest, pedal tractor races, ice cream eating contests, and a pet parade!
There are fun activities for the children, with games and a dunk tank. Additionally, plenty of vendor booths will be selling their artisan goods, and food trucks will keep you well-fed and watered!
And of course, be sure not to miss Johnny Appleseed himself – keep an eye out for him, he will be the guy with the saucepan on his head!
Please visit the website and/or social media for up-to-date schedules and operating hours for this event
Where is the Johnny Appleseed Festival Located?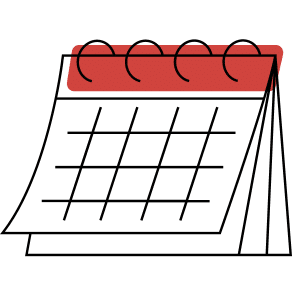 Do you have an event that you want to feature (for free) on our VisitOhioToday events calendar? Just complete this form or feel free to send us an email at outreach@visitohiotoday.com. All submissions subject to approval.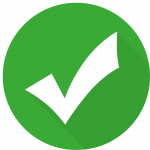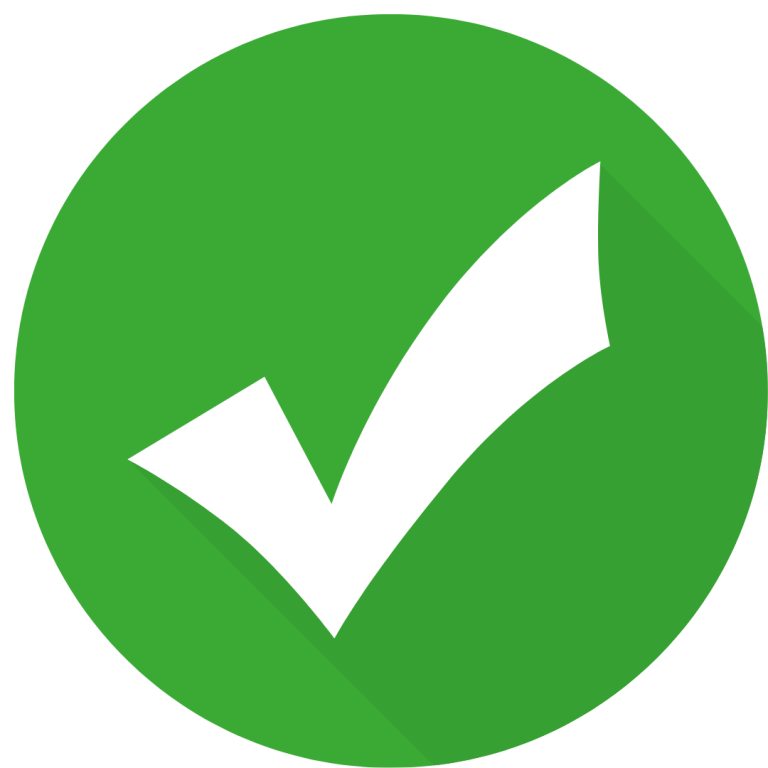 Hello! We have done our very best to ensure that the accuracy of events, hours, addresses, etc are up to date. Please know that information can change due to weather, updated health and safety challenges, etc. If you find incorrect information, please send us an email and we can get it updated.
To be updated and stay connected, subscribe to our newsletter.